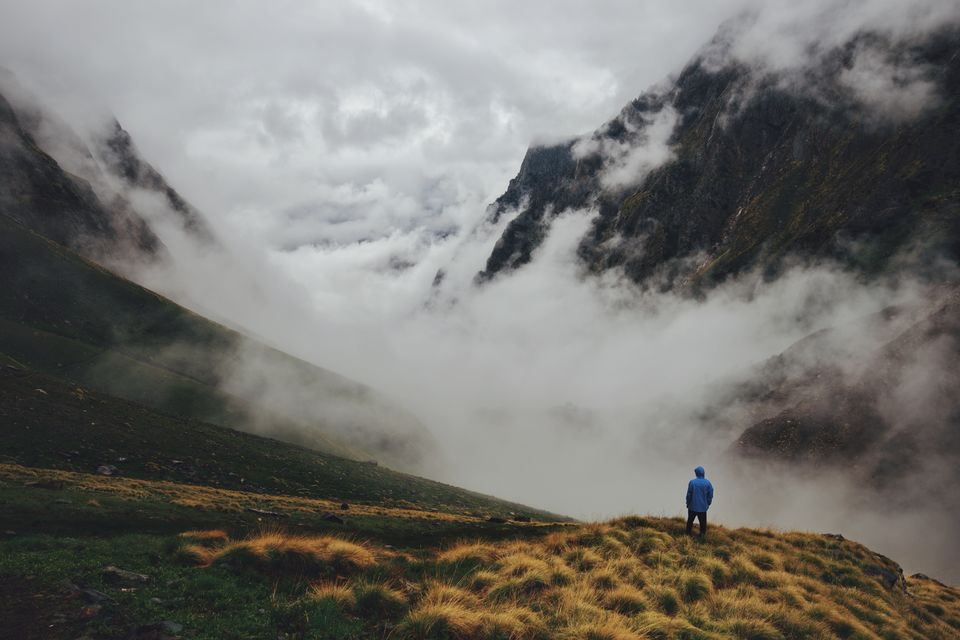 Anyone who has taken refuge in the mountains of Himachal or Uttarakhand whenever overwhelmed by fernweh, can easily realise how long these destinations have been the saviours during long weekends. Be it adventurers, peace seekers, nature lovers, photography enthusiasts or just tourists, destinations in Himachal and Uttarakhand have served them all.
But what's a traveller without a desire to explore? Who sticks to the comfort of going to places already known? Well, if not you, then stay with us because today we are going to talk about the most beautiful, adventurous, and lesser known treks in Arunachal Pradesh that will blow your mind.
1. Ziro Valley trek
It's not just the Ziro Valley Music Festival that draws visitors here but also the breathtaking trekking route from Ziro Valley to Talley Valley. Gorgeous waterfalls, stunning vantage points, exotic bird species, free-flowing rivulets, rhododendron forests, and a few not-so-easy stretches of uphill climb ensure you discover something new and adventurous with every step forward.
Difficulty level: Moderate
Approx. elevation: 9,000 feet
Approx. time taken: 2 days
Popular route: Ziro town - Pange - Talley Valley
2. Thembang trek
Not for nothing the fortified settlement of Thembang is in contention to be UNESCO World Heritage Site. Apart from its much famous historical Dzong, the trekking trails in the region are precisely what nature lovers and adventurers would expect. Lush green forests, spectacular views offered at Pangma, Semnak, and Chander villages, and Buddhist chants engraved on the stones along the way just weave a magic strong enough to leave you spellbound. Once you reach Talle Valley, you'll know what's the best part of trekking.
Difficulty level: Easy to Moderate
Approx. elevation: 9,800 feet
Approx. time taken: 8-10 days
Popular route: Dirang valley - Sangti valley - Pangma - Thembang
3. Mechuka La trek
Got a whole gang of nature lovers? A trek in Mechuka valley in Arunachal is where you should take them all to. The small town of Mechuka is located close to Indo-Sino border in Arunachal Pradesh and blessed lavishly with largely untouched natural beauty, be it hillocks, serpentine rivulets, freely grazing horses, and fairyland-like landscape. And guess what, Mechuka trek is all you would want, especially if you love adventure and thrill.
Difficulty level: Easy
Approx. elevation: 6,000 feet
Approx. time taken: 4-5 hours

Popular route: Bumjipanga bridge - Mechuka sign on the mountain
4. Mago trek
If photogenic views were not enough to make Tawang one of the most inviting Himalayan destinations in India, the hiking trails in various parts of Tawang are just heaven for seasoned hikers and trekkers. Trek to Mago, the quaint village located at around 12,500 feet, is one such experience where you can level up your trekking skills while enjoying serene environs of lush coniferous forests, Yak huts, and Tawang-chu river, and some testing slopes and curves.
Difficulty level: Moderate to nearly difficult
Approx. elevation: 12,500 feet
Approx. time taken: 3-4 days
Popular route: Roh - Broksher - Thingbu - Mago
5. Dewakota trek
Accessible only by foot and sitting on a plateau, Dewakota, which translates to 'home of gods', is a another pristine hill town in Arunachal. Apart from its religious significance, Dewakota makes for an exciting trek and Tuting, about 40 km away, serves as its origin. Guess how many people might know about this.
Difficulty level: Moderate
Approx. elevation: 650 feet
Approx. time taken: 3 days
Popular route: Tuting - Nyukong - Dewakota
This summer should be different, even if it's about trekking, shouldn't it be? Go on, plan your trekking in Arunachal now!
And for those who have already been there, share your experiences in the comments below. You can also write your travel experiences on Tripoto to share your journey with travellers from all around the world.
Subscribe to Tripoto on YouTube and watch exciting travel videos.

Get travel inspiration from us daily! Save our number and send a Whatsapp message on 9599147110 to begin!