Many years ago, as a post graduate student, I was introduced to the History of Cinema. As I walked into the first hall of Gulshan Mahal, I was transported back in time to my university class room and I could almost hear my professor's voice narrating how the Lumiere Brothers brought the first film screening to India. For me, it was nostalgic time travel as everything I had read as film history had come alive in a 3 dimensional form.
Gulshan Mahal displays 9 sections including the origin of Cinema, The Origin of Cinema, Cinema Comes to India, Indian Silent Film, Advent of Sound, The Studio Era, The Impact of World War II, Creative Resonance, New Wave and Beyond and Regional Cinema.
There are several working models, replications, statues, documents and posters that keeps the interest element high.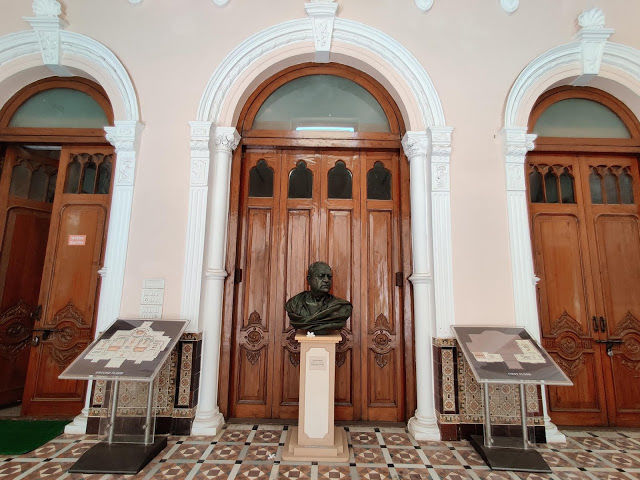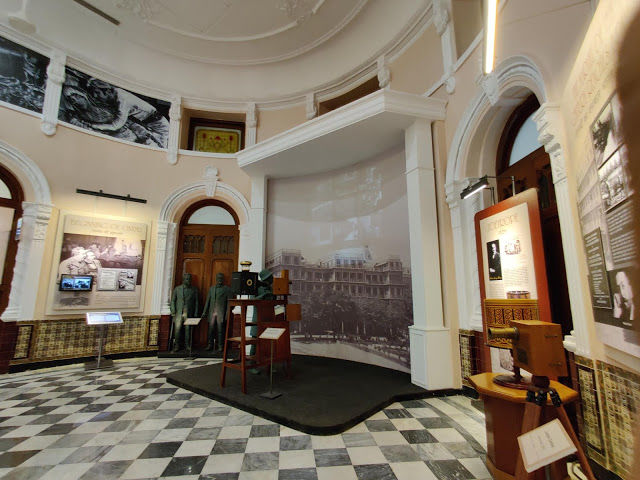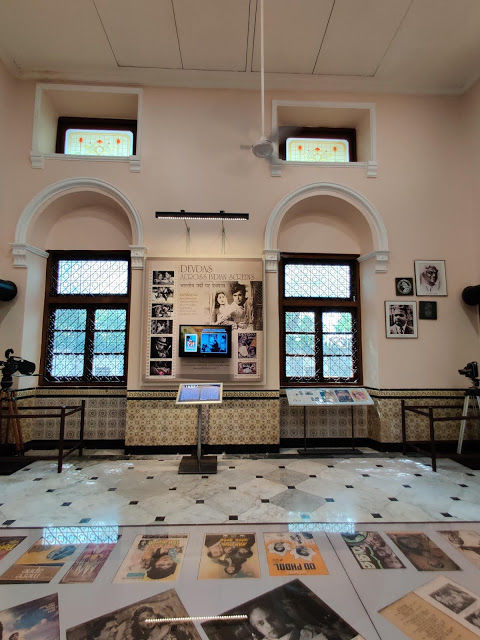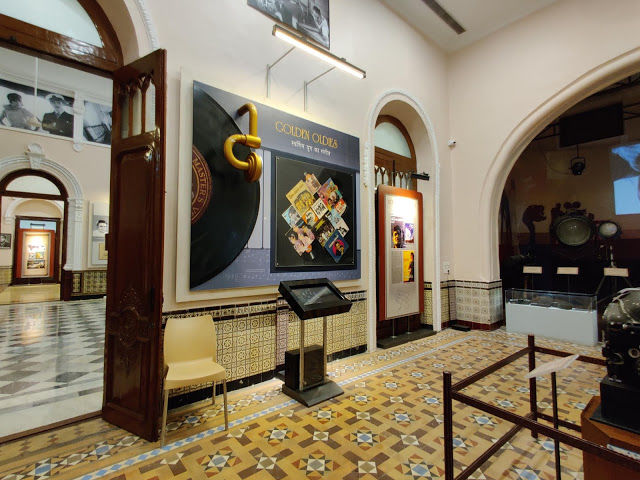 The New Museum complex highlights all the technology and gadgets that makes modern cinema magic. There are 4 sections dedicated to each aspect of cinema in addition to exhibition halls for film screenings.
SECTION 1: GANDHI & CINEMA
A novel concept considering that Mahatma Gandhi watched just one film in his entire life but has inspired many films made on him. Inspired by his philosophy and sprit, several films on the freedom movement and various social causes were made.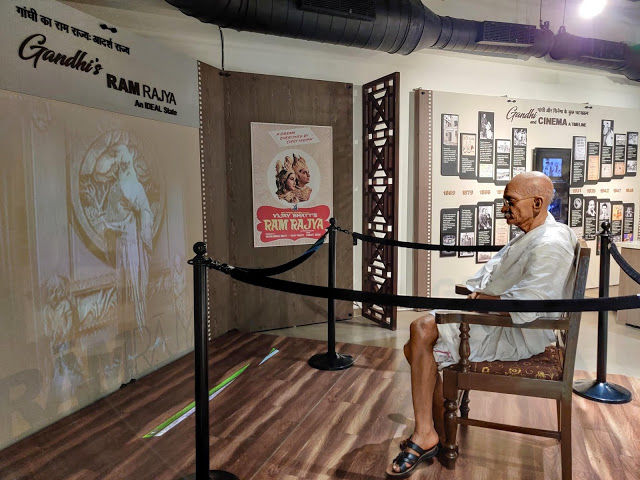 SECTION 2: CHILDREN'S FILM STUDIO
The children's section is absolute delight as its completely interactive. The section offers a hands on experience to with camera, lights and mixing. Children can film against a backdrop, have virtual makeup, discover chroma key and stop animation at the various interactive kiosks.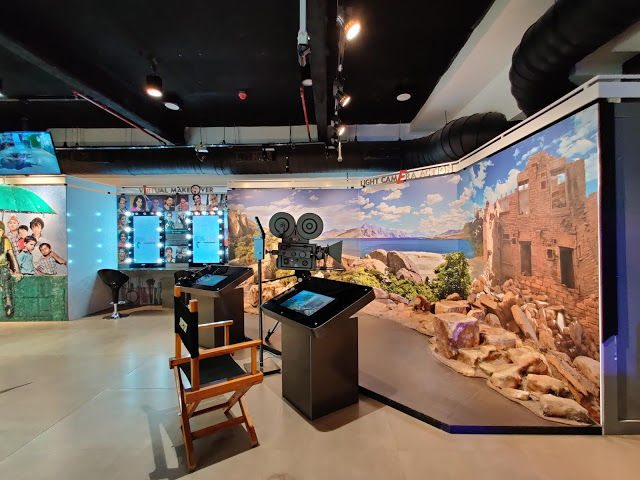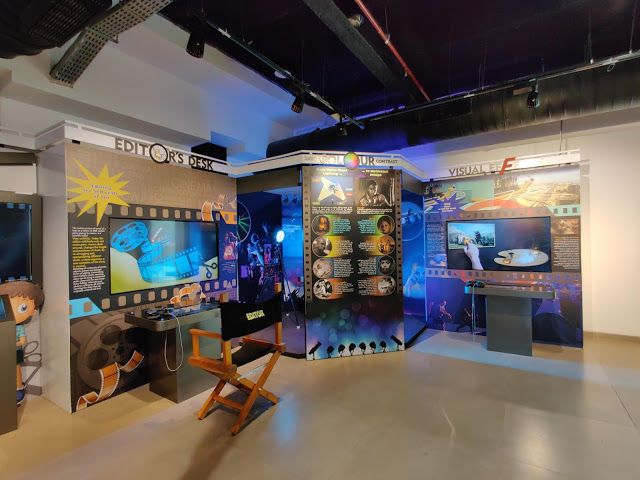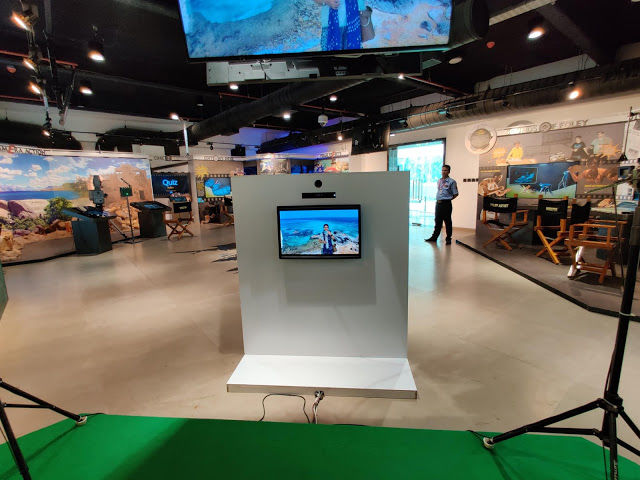 SECTION 3: Technology, Creativity and Indian Cinema
This is where the pre and post production magic is showcased.
One sees an array of cameras, lens, and other film essential tools of the trade.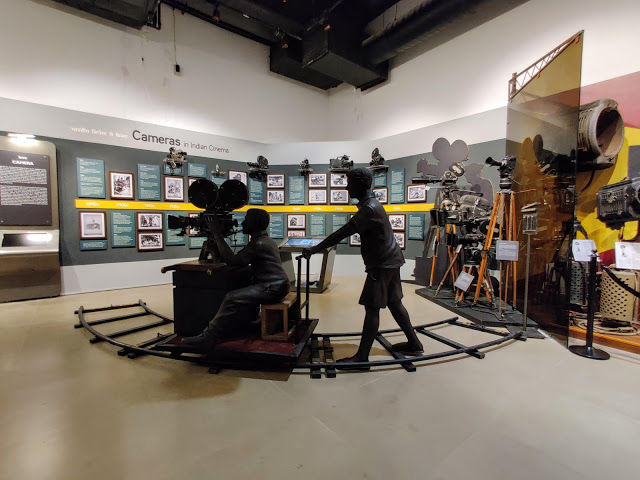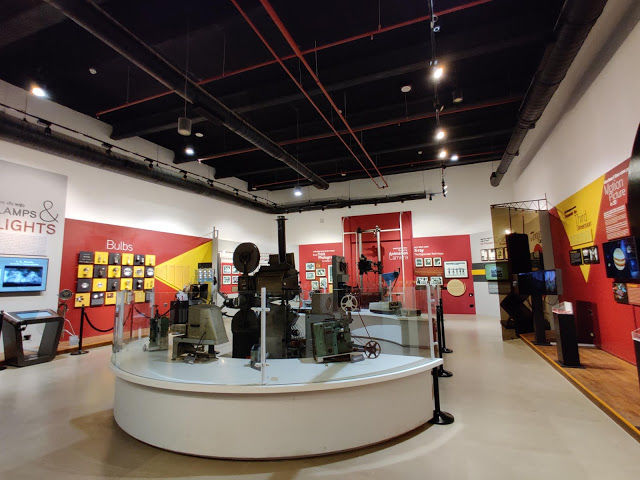 SECTION 4: CINEMA ACROSS INDIA
This is a section that celebrates cinema across regions, languages and genres. Truly a showcase of National Cinema as not just Hindi Cinema but a fair representation of other Indian language cinema as well. Notable additions include short films and plaques on costume and make-up, film music and dance, film festivals, film institutes and bodies, popular foreign locations, legendary studios, documentaries, the influence of art, politics and literature, certifications and awards.
A visit to this museum is an immersive experience. One of the most interesting departures from norm were the friendly cooperative staff at the museum. Ever eager to show you around and explain the various interactive elements, they made the whole experience more enjoyable.
Closed on Mondays and Public Holidays.
Adults: 20/- INR Foreign Nationals: 500/- INR Children (upto 12 years) & students with IDs : Free