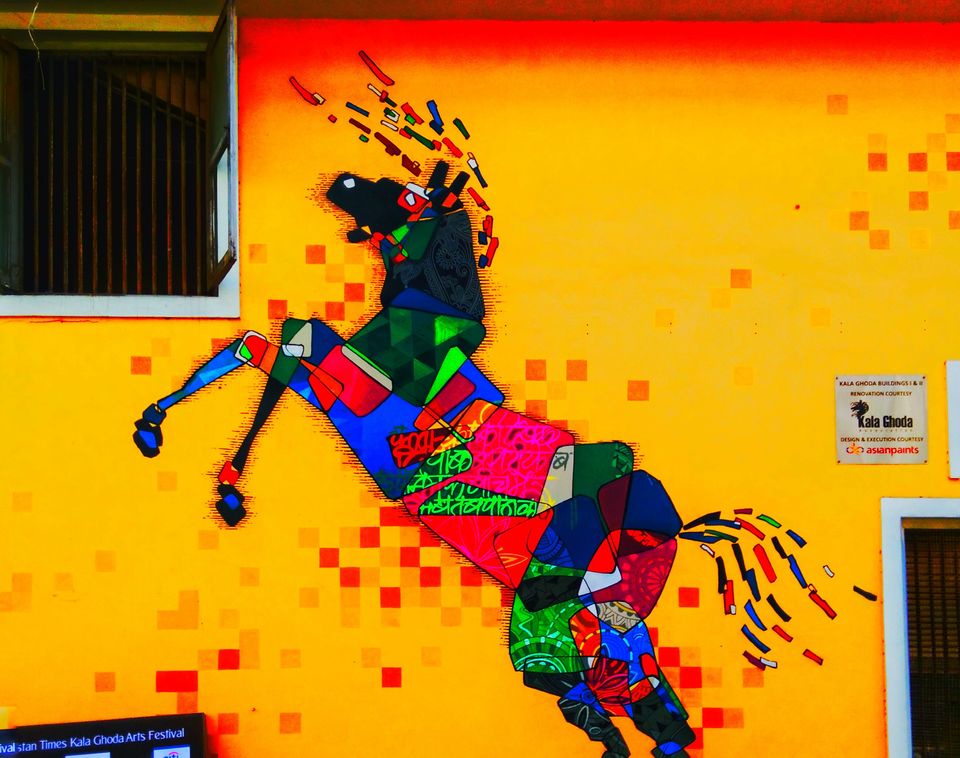 Country's largest multicultural festival, the Kala Ghoda Arts Festival is a cultural extravaganza of significant events. The nine day festival is held annually in the month of February in the Kala Ghoda area in Southern Mumbai.
Started in 1999, the festival includes events like music concerts, art exhibitions, film screenings, panel discussions, heritage walks, workshops and more. Apart from celebrating rich art and culture, the festival also provides artists an unusual platform to showcase their creative potential.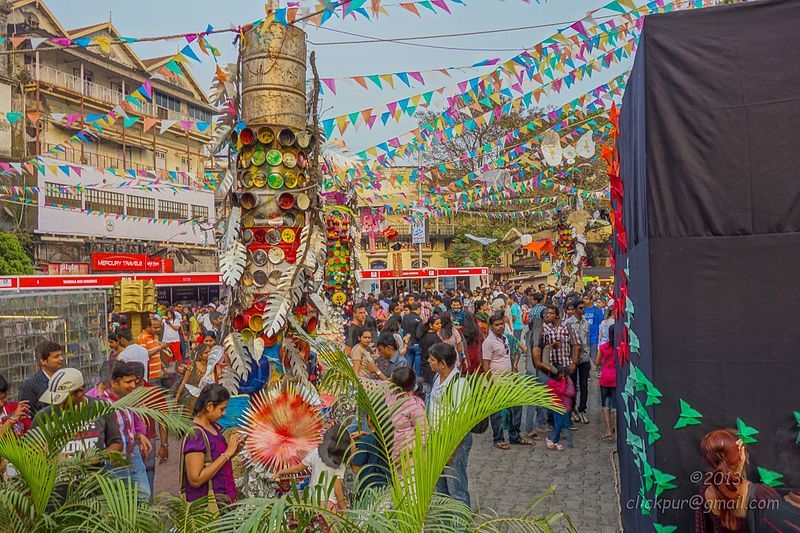 Where
Mumbai
When
Dates: February 02 to February 10
Timings: 10AM – 10PM
Entry Fee
FREE!
Origin Of Kala Ghoda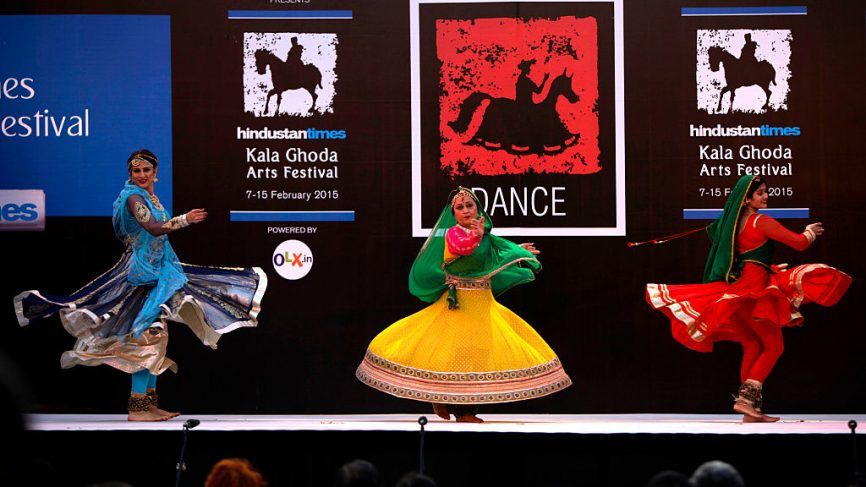 The Kala Ghoda festival is organised by Kala Ghoda Association which was formed in 1998 with the aim to maintain and preserve the heritage and art district of South Mumbai. The main idea was to give back to the city. The biggest street art festival of India, Kala Ghoda Arts Festival will commemorate 20 years of this iconic festival this year.
Celebrations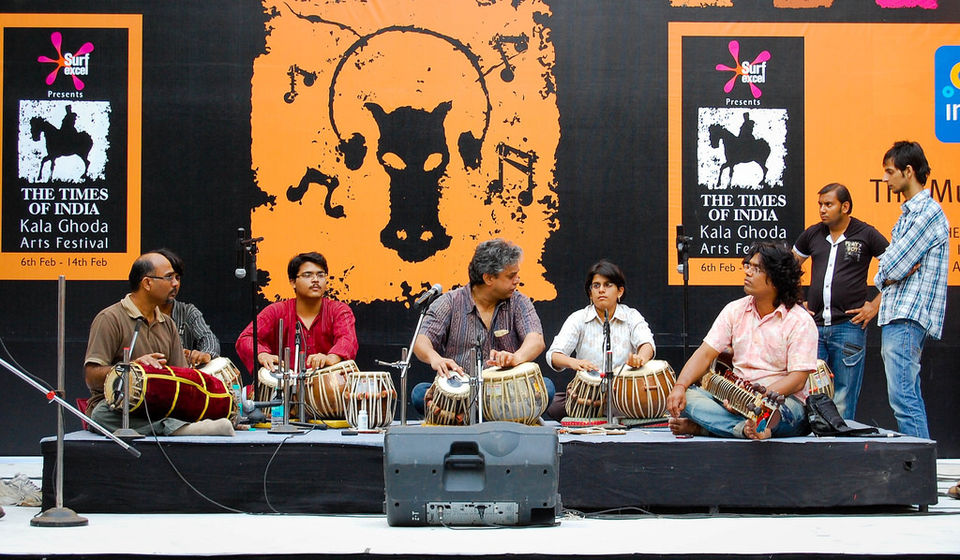 The famous art festival features various programmes in theatre, music, dance, visual arts, street plays, heritage walks, literature, and various workshops. The festival attracts thousands of people from all over the country to witness various events over the course of the festival.
Under the visual arts section art by world renowned artists are displayed while the Literature Section covers book launches, workshops and discussions. The festival also sees many music and dance performances of classical, contemporary and folk genre by notable artists and groups. One of the most popular sections of the event is the culinary section which teases the taste buds with live food demonstrations on varied cuisines by well known chefs.
Kala Ghoda Arts Festival 2019: List Of Events

The Kala Ghoda Arts Festival 2019 has events in following 14 categories:
1. Children Events: Events under this category will be held in Museum Garden (Chhatrapati Shivaji Maharaj Vastu Sangrahalaya Gardens). Literature events under this category will be held at Kitab Khana located on the ground floor of Somaiya Bhavan.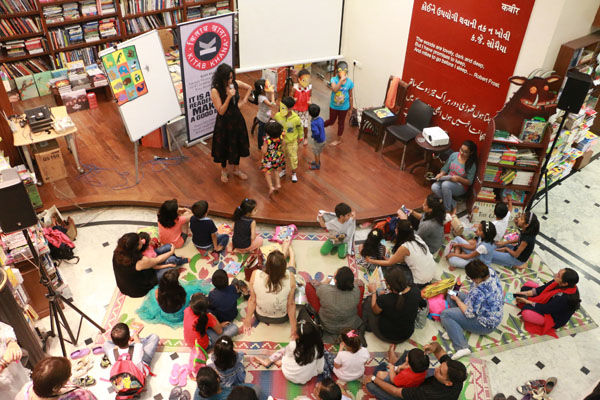 2. Theatre Plays: Events under this category will be held in Horniman Circle Garden (Fort), M. C. Ghia Hall (Kala Ghoda Road), National Gallery of Modern Art (NGMA) and Gallery Beyond (Great Western Building).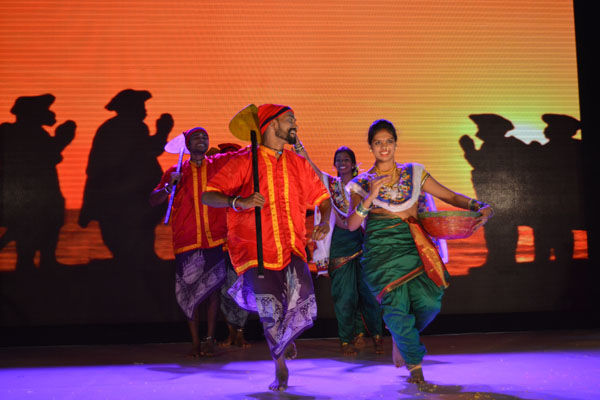 3. Dance Events: Cross Maidan Gardens will host dance events at the festival. Dance workshops will be held at Somaiya Centre. The event has various classical, cultural and folk dance performances by notable artists.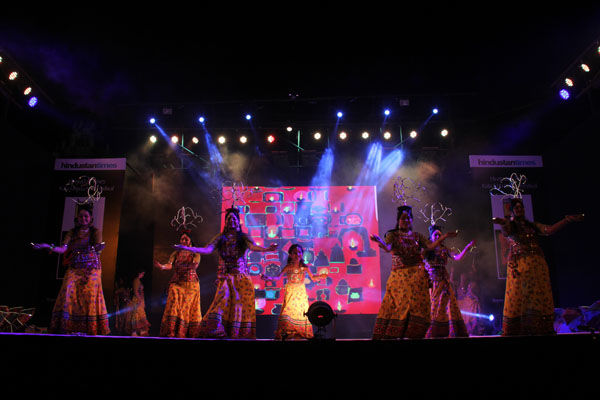 4. Cinema: Coomaraswamy Hall and Visitors' Centre at CSMVS attract cinephiles to offer a one-of-its-kind movie experience. From documentries, short films to movies, the event offers it all.
5. Food: The section called Flavours Of Kala Ghoda will be held at Westside (Army Navy Building).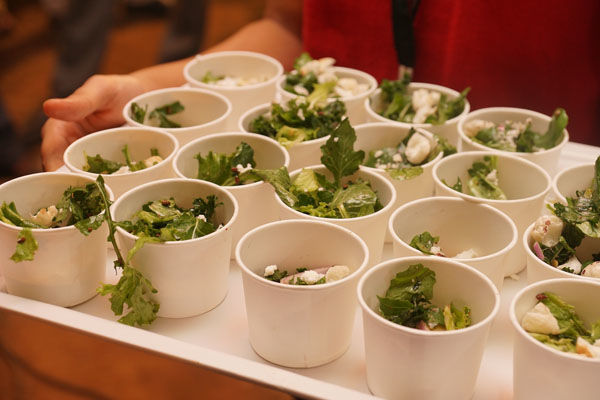 6. Literature: Literature events will be held into the quiet sanctum of the courtyard at the David Sassoon Library while some events will be conducted at Artist's Centre, Kitab Khana (ground floor of Somaiya Bhavan near Flora Fountain statue).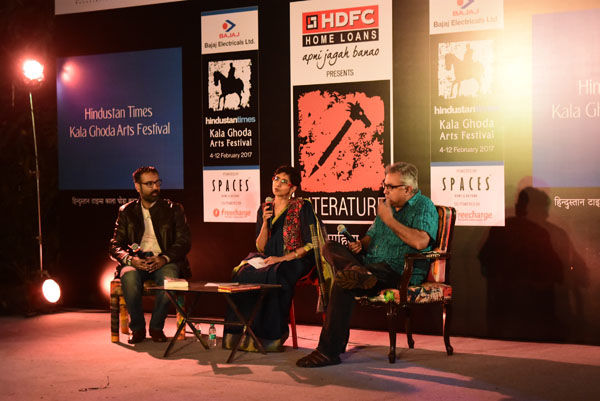 7. Music: The events under music section will be held at Cross Maidan and the Asiatic Library Steps. The events offer the pleasure of listening to sounds of sitar under a canopy of stars.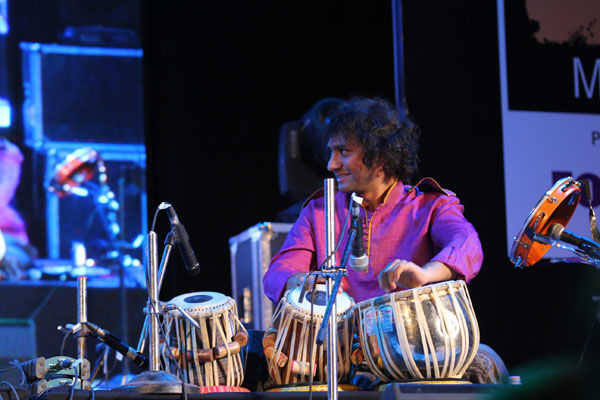 8. Heritage Walks: Heritage Walks are conducted at different locations in South Mumbai.
9. Street: The events will be held at Rampart Row (Kala Ghoda Road, aka K. Dubash Road), Cross Maidan Ground to give the real taste of the festival's origin. Kachi Ghodi, Bahurupiya, Nut Kartab wll be performed at KGAF 2019.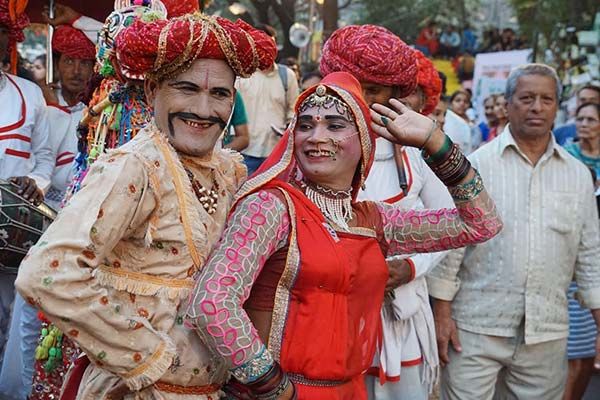 10. Stalls: Stalls will be set up at Rampart Row (Kala Ghoda Road, aka K. Dubash Road), Cross Maidan Ground. NGO stalls will be put up on K Dubash Road (Kala Ghoda Road) and Museum Garden.
11. Visual Arts: The prestigious Jehangir Art Gallery will host visual art exhibits.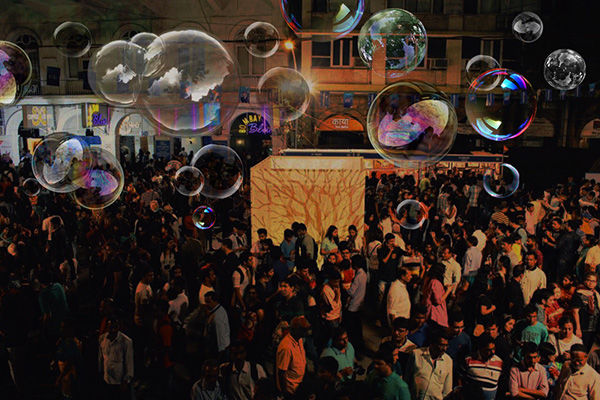 12. Workshops: Workshops will be held at Artisans', Artists' Centre and Somaiya Centre For Lifelong Learning. Workshops are held in fields of fitness, art, dance, literature, music, film, photography, cartooning and much more.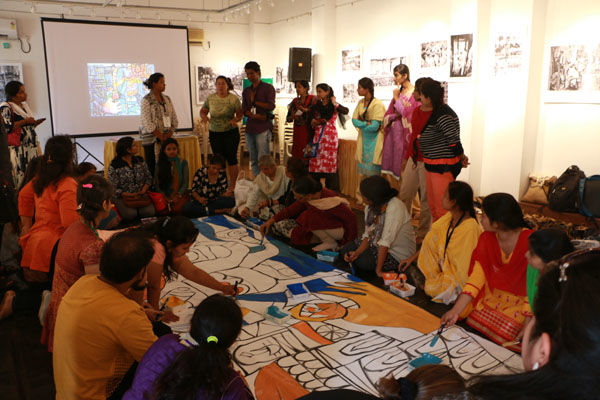 13. Stand Up Comedy: The event will be held at Irish House (Kala Ghoda Road). The section will bring top most comics on February 4th to 7th.
14. Urban Design and Architecture: The events will be held at Max Mueller Bhavan. The Urban Design and Architecture section will have writers, architects, film-makers, and artists.
Funds raised from the festival are contributed towards the restoration and maintenance of the area.
For more information go to official website of the festival.
Have you ever been to Mumbai? Share your most memorable experiences with Tripoto travelers here.