Ramoji Film City – which holds the Guinness World Record of the largest film studio complex in the world.
if there was one place which was on top of my priority list of places to visit, it was the Ramoji Film City.
Spread across 1666 acres, it holds the Guinness World Record of the largest film studio complex in the world. I wanted to see each and every bit of this entire studio on my visit, and if luck might favour, catch the shooting of an actual film there.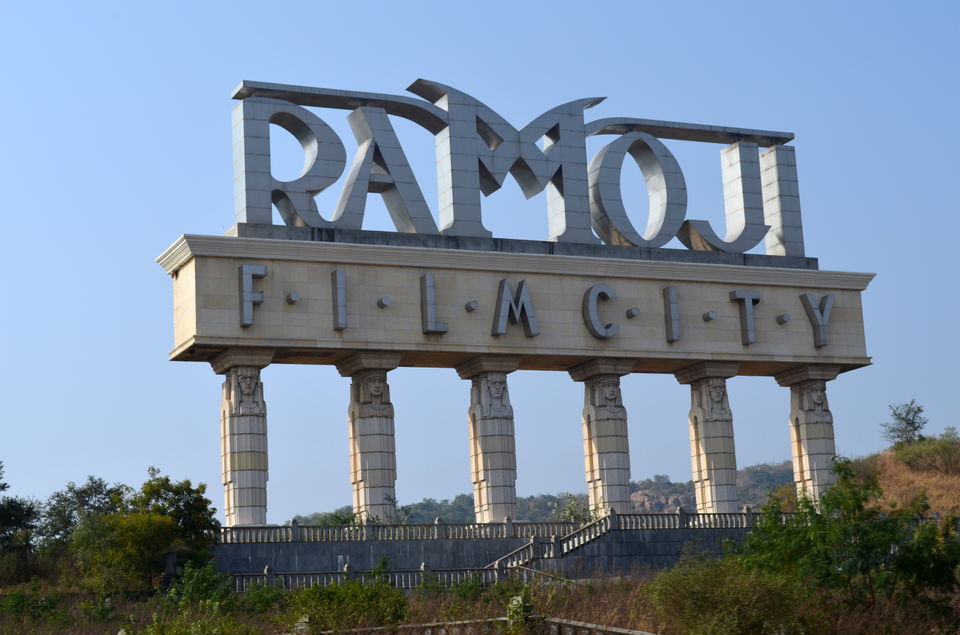 The luscious gardens, fountains, landscapes are a viewers delight. One of its only kind was experiencing the Magic behind movie making, then the stunt shows enthuse us like never before. Some people say it's overrated, but unless you have been to universal studio or something similar abroad, you will love the place. It's huge, it's interesting and it's fun. Specially if there are kids in group, this place shouldn't be missed.
You can either reach by your own vehicle or travel companies also run their buses but do check their timing in advance.Trip starts at sharp 9 AM and tickets can be booked online or bought at the counter itself but be prepared for longer queues.
The entry ticket to the film city is charged at Rs 900 for an adult and Rs 700 for children.
You can not take outside food into film city and has to be deposited at entrance. There are plenty of restaurants available inside along with snack counters but these are not part of package and has to be paid separately. Once you cross the entry gate you will be taken by a bus to the central point of film city called Eureka and from there you can visit different sections one by one. You are also provided with a map which lists all the attractions inside along with show timings. You will need to plan a bit in advance as timings for shows like 'Stunt Show' are fixed and happen only twice/thrice a day.
Tips :
Plan to go in a big group to enjoy more.
Best time to visit will be winter season as it becomes very difficult to roam around in summer in heat.
Take Guided tour around 3-4 in the afternoon so that by the time tour ends it's almost evening and you can roam in gardens. At noon time you will not enjoy gardens much so utilize that time in indoor shows.
Be prepared for crowd and queues everywhere. The place is visited by thousands of visitors everyday. If possible try to go on weekday when it will be comparatively less crowded.
Do not go for 360 degrees ride after lunch for obvious reasons.
Be prepared for plenty of walking independent of which tour you take. Eventually buses will drop you at certain points and then you will need to walk to see a section.
There was an opening ceremony that began at 10 and had dance performances, the day we visited was in Pongal season and we saw some traditional performances by the artists.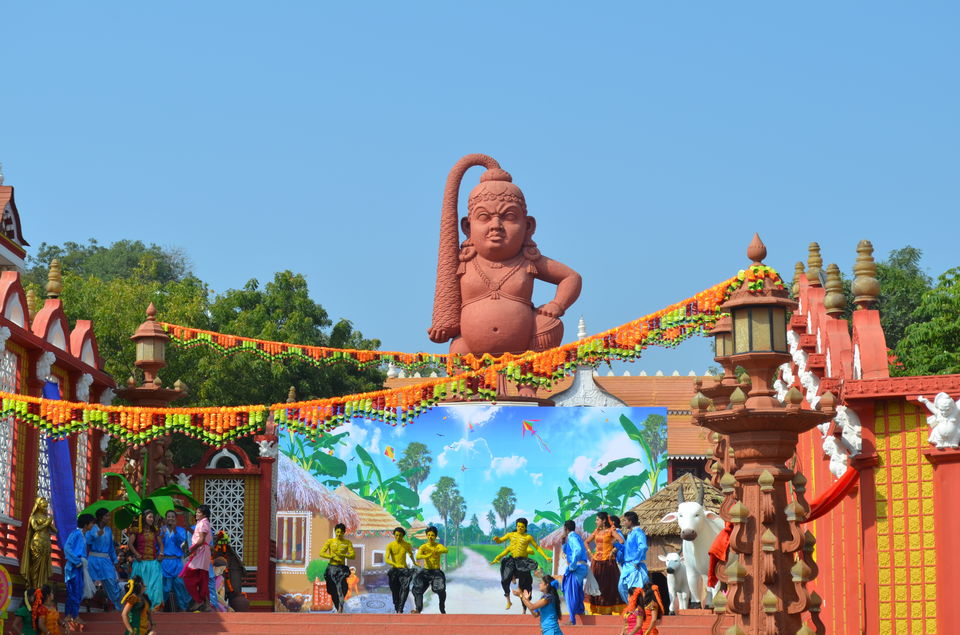 Entry gate of Ramoji Film City. It was so amazing to see thousands of people entering through those gates, all eager to find out what's on the other side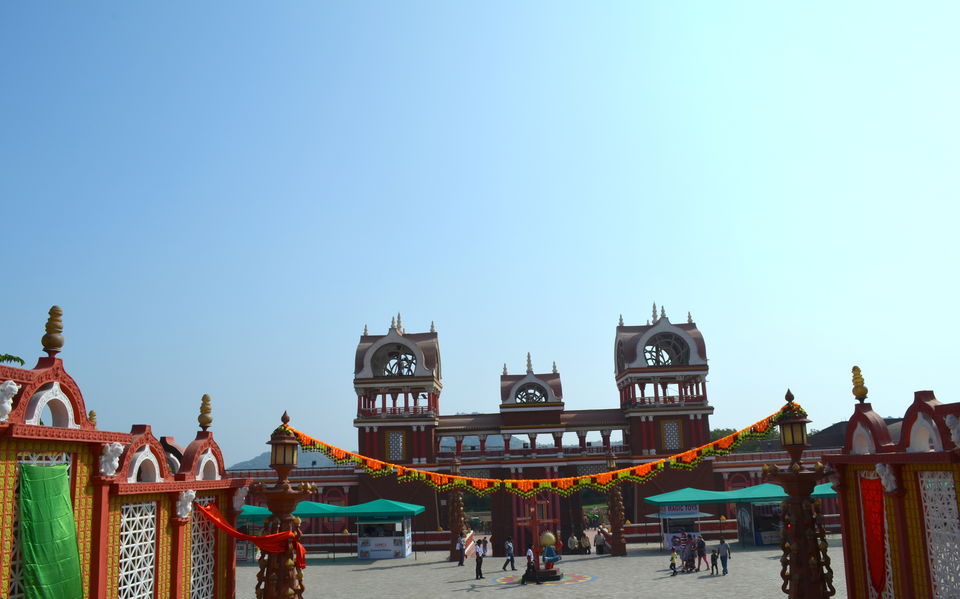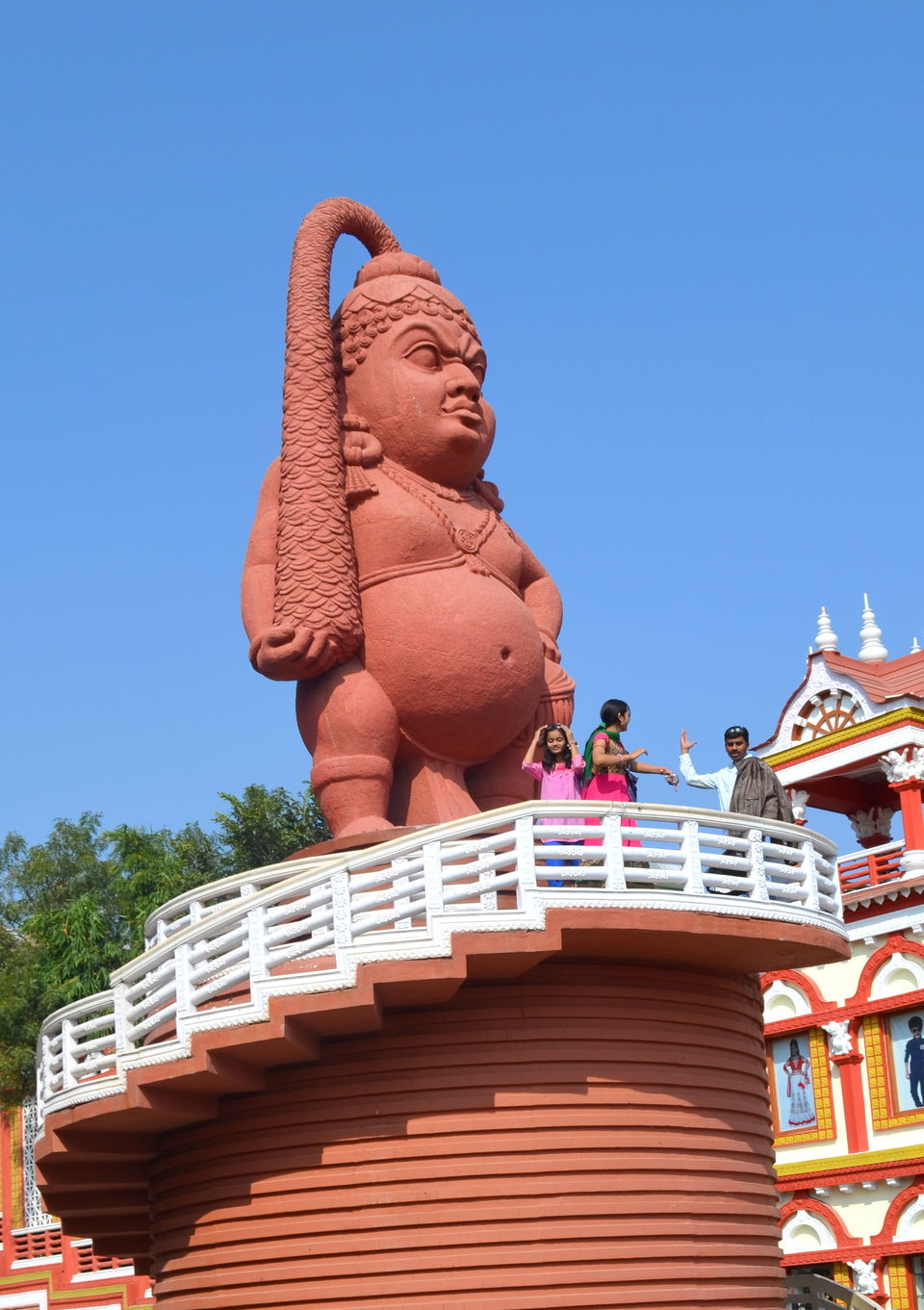 Everyone so eager to be Ravan!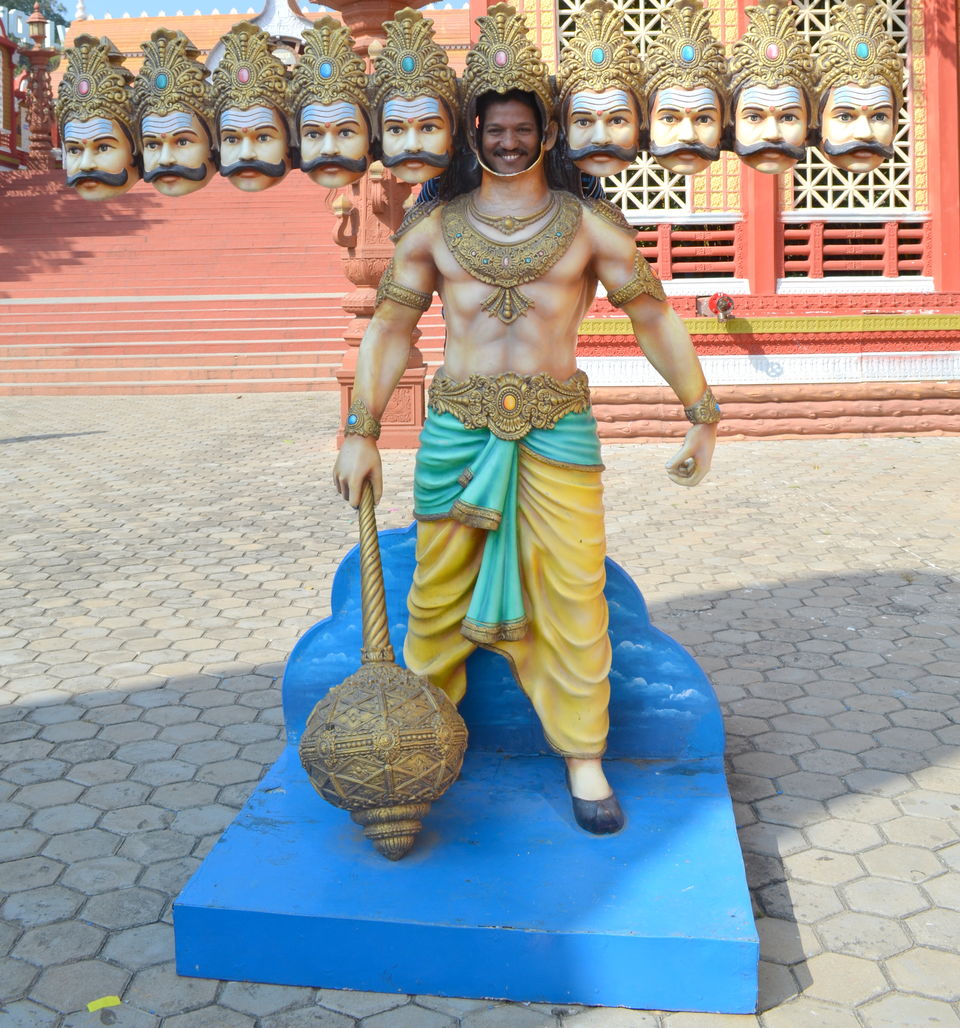 Don't miss a snap with super cars ;) ;)
France gifted it to the USA. And the lady preferred moving to Ramoji!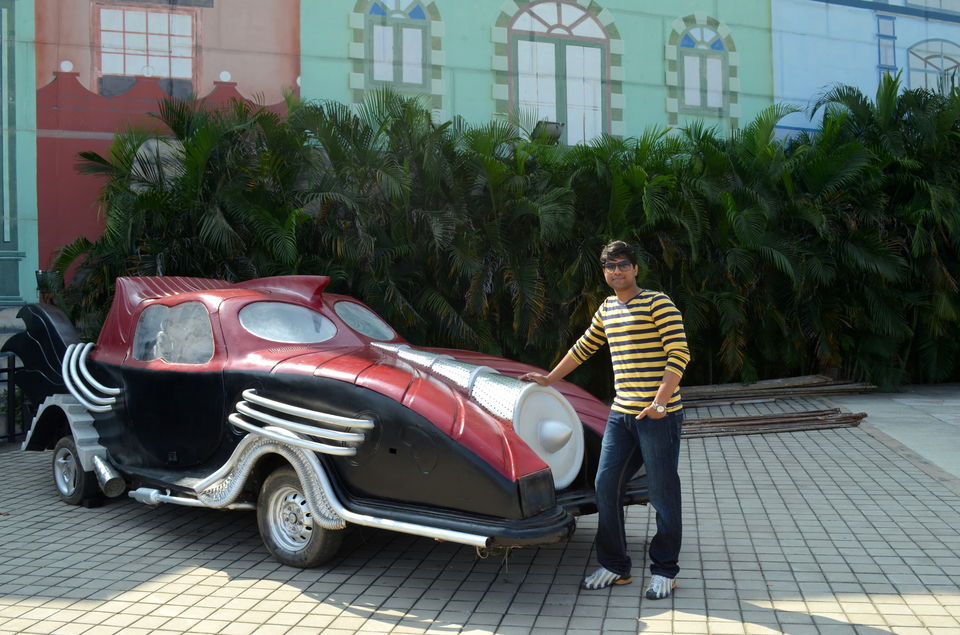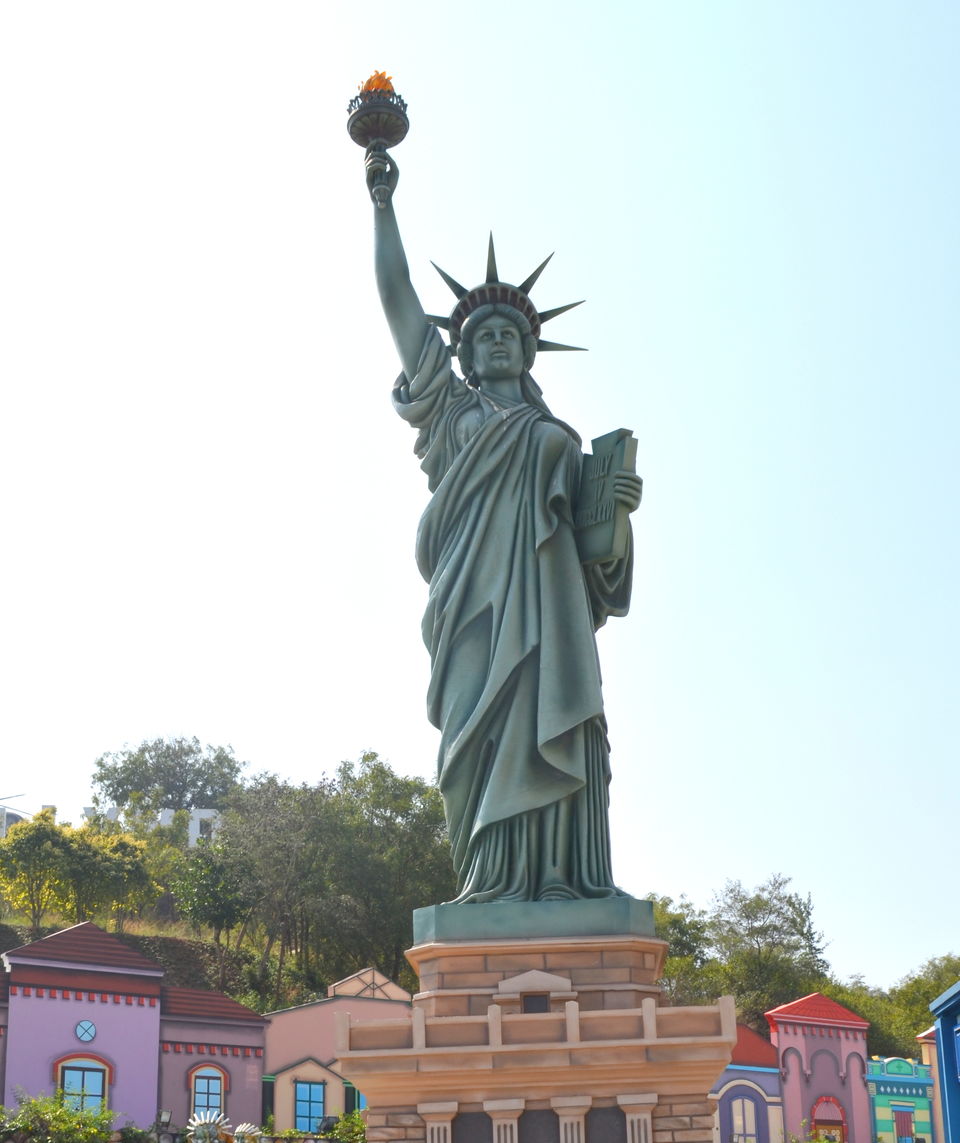 One of the many tourist attractions at Ramoji Movie Magic- This one actually takes you through the cinematic experience around the world.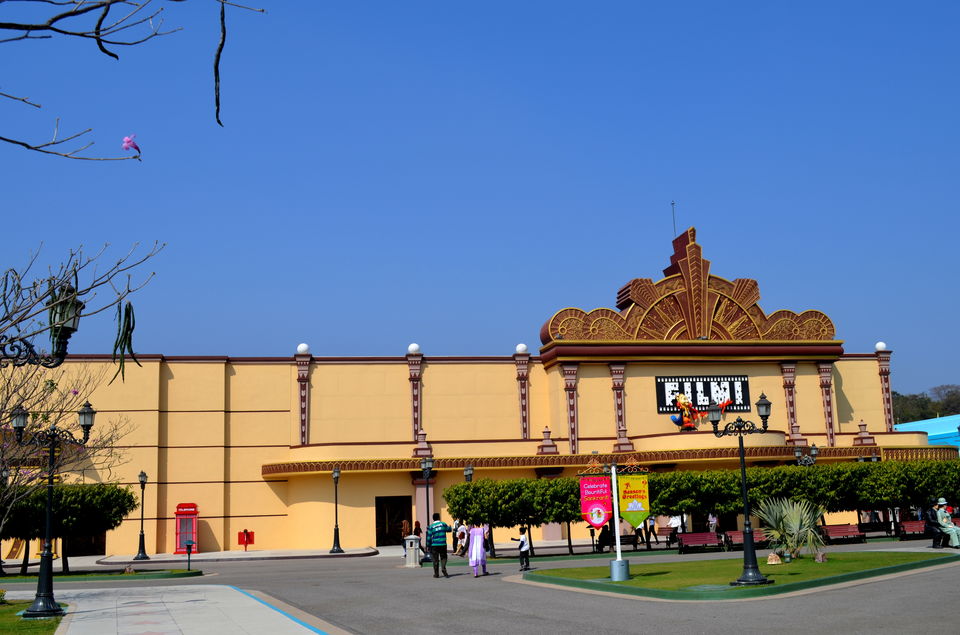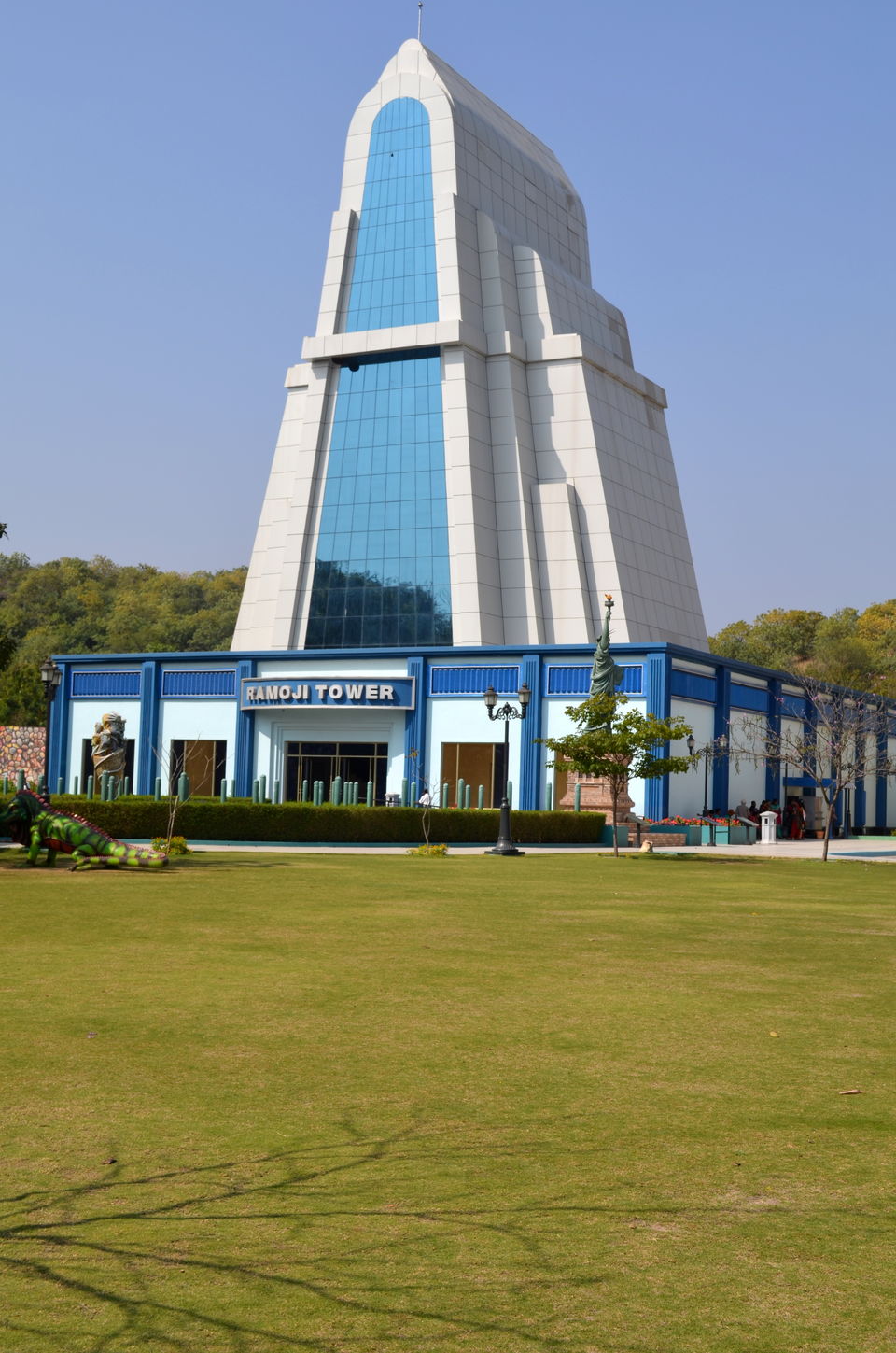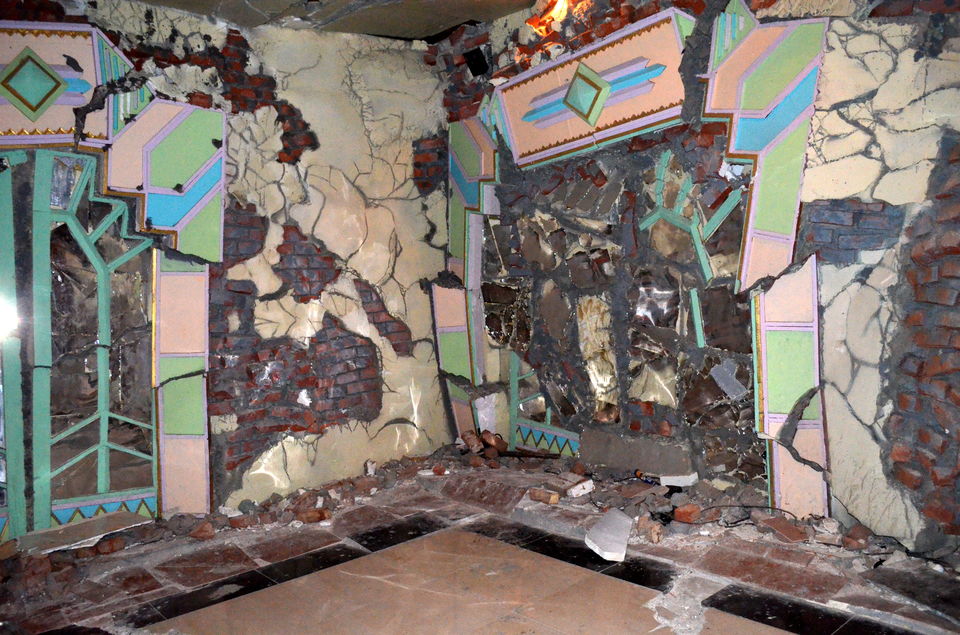 Don't miss a snap with Life Size Sculpture of Charlie Chaplin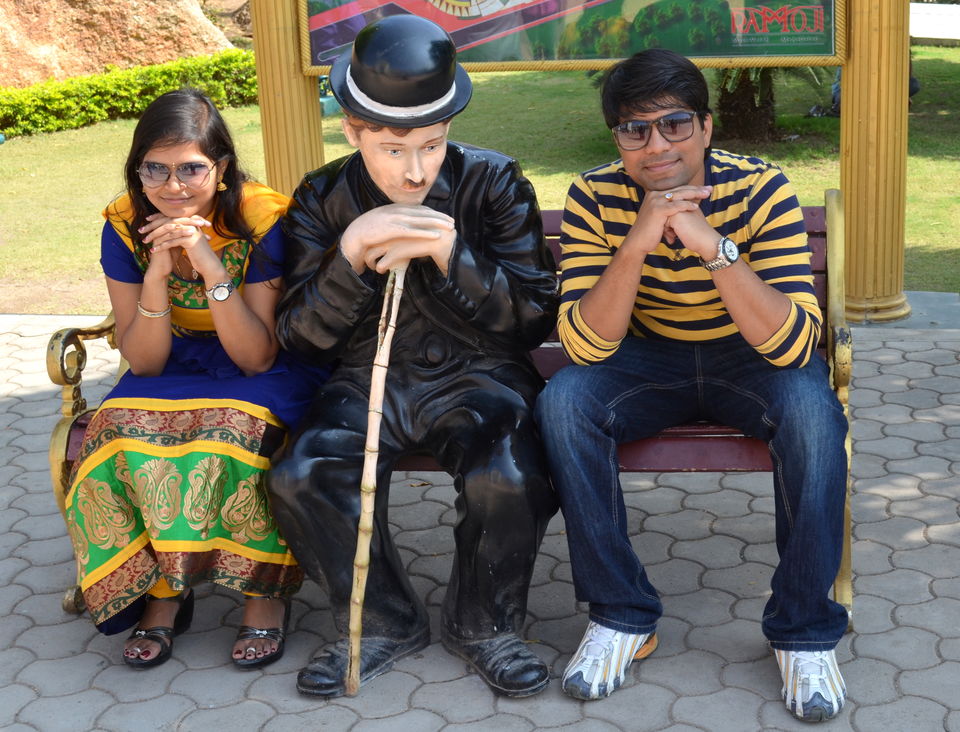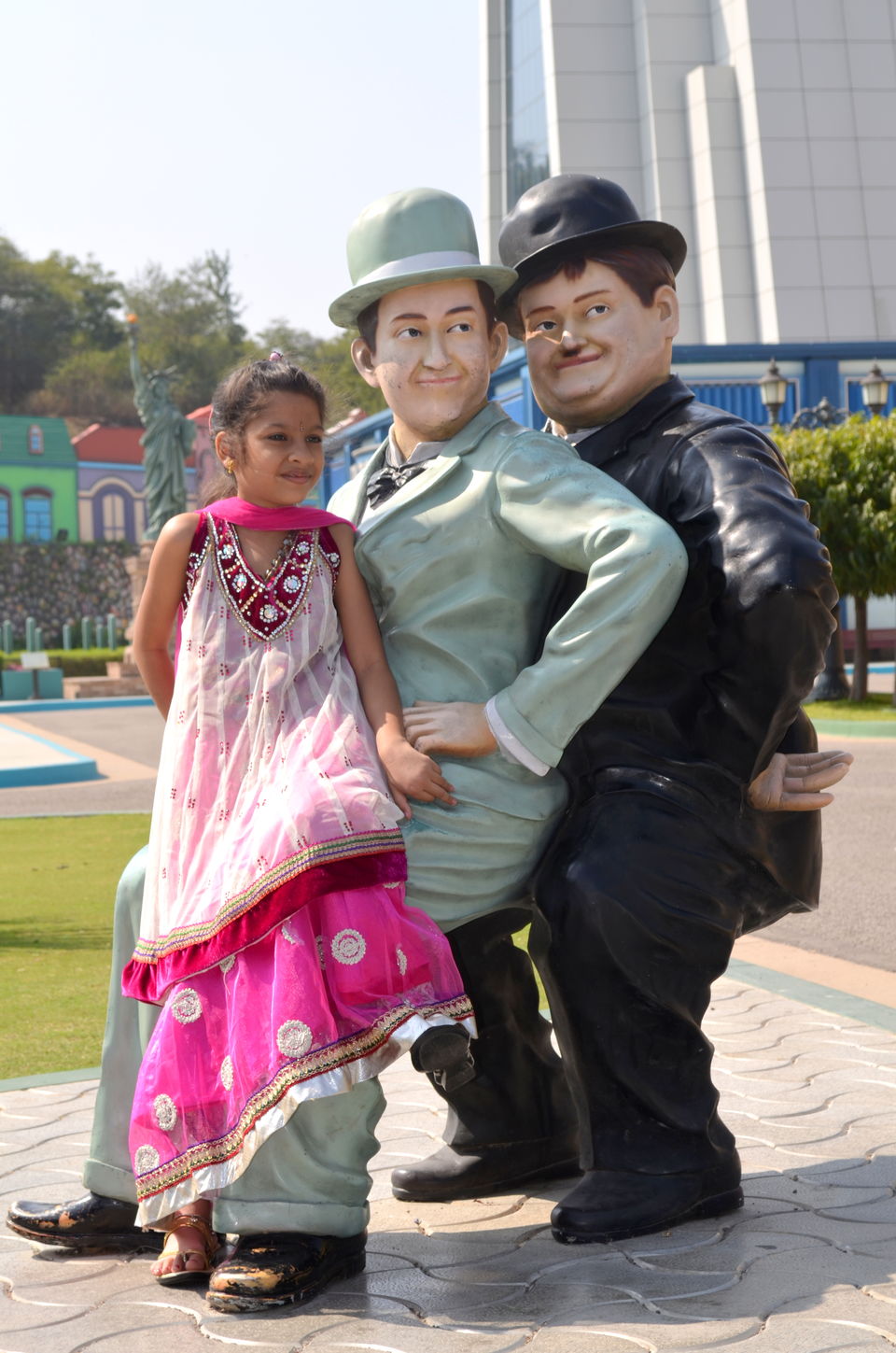 Superman, Batman, Mask Man, Angelina jolie, Rambo & marilyn Monroe ready for posing with tourists ;)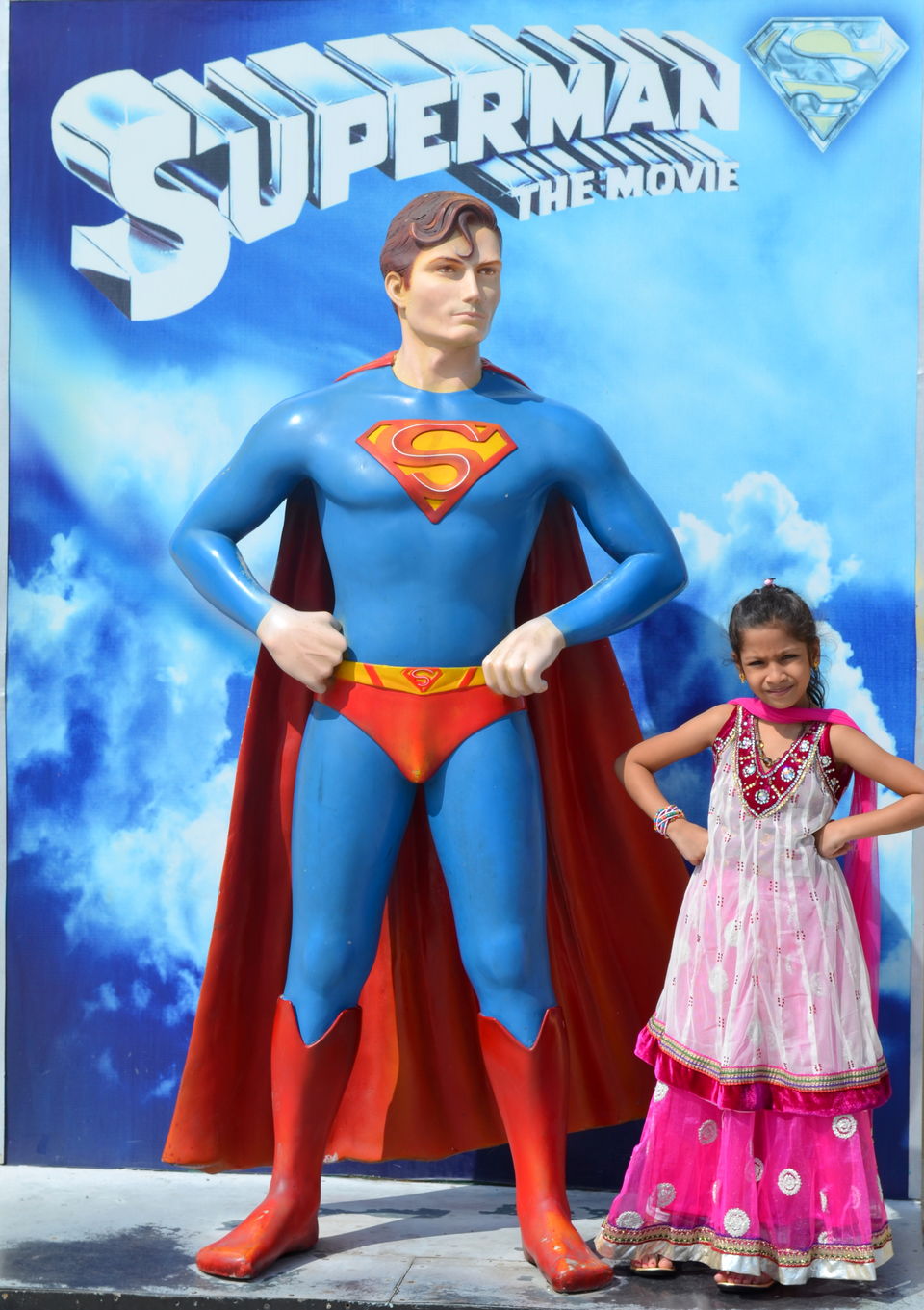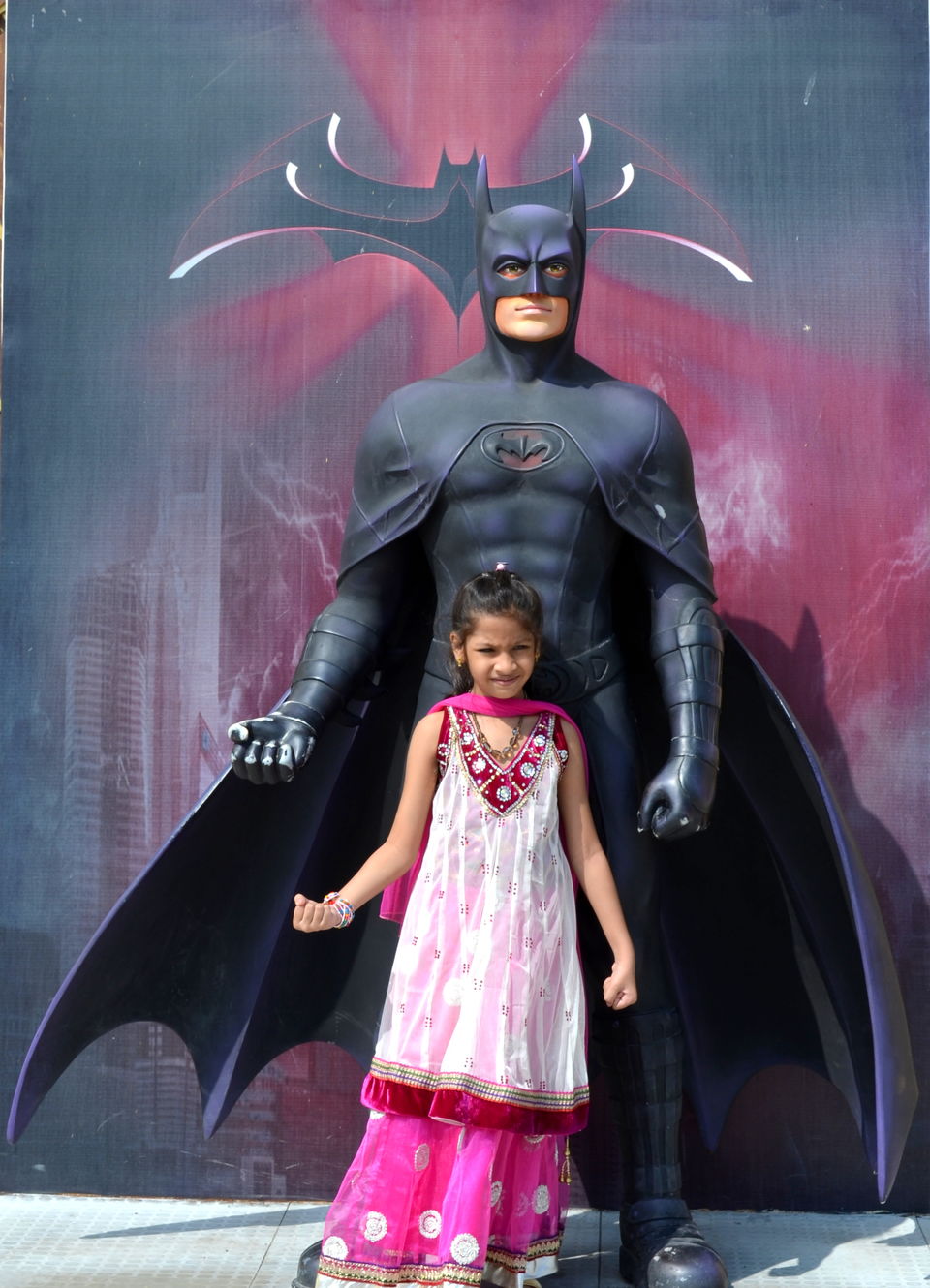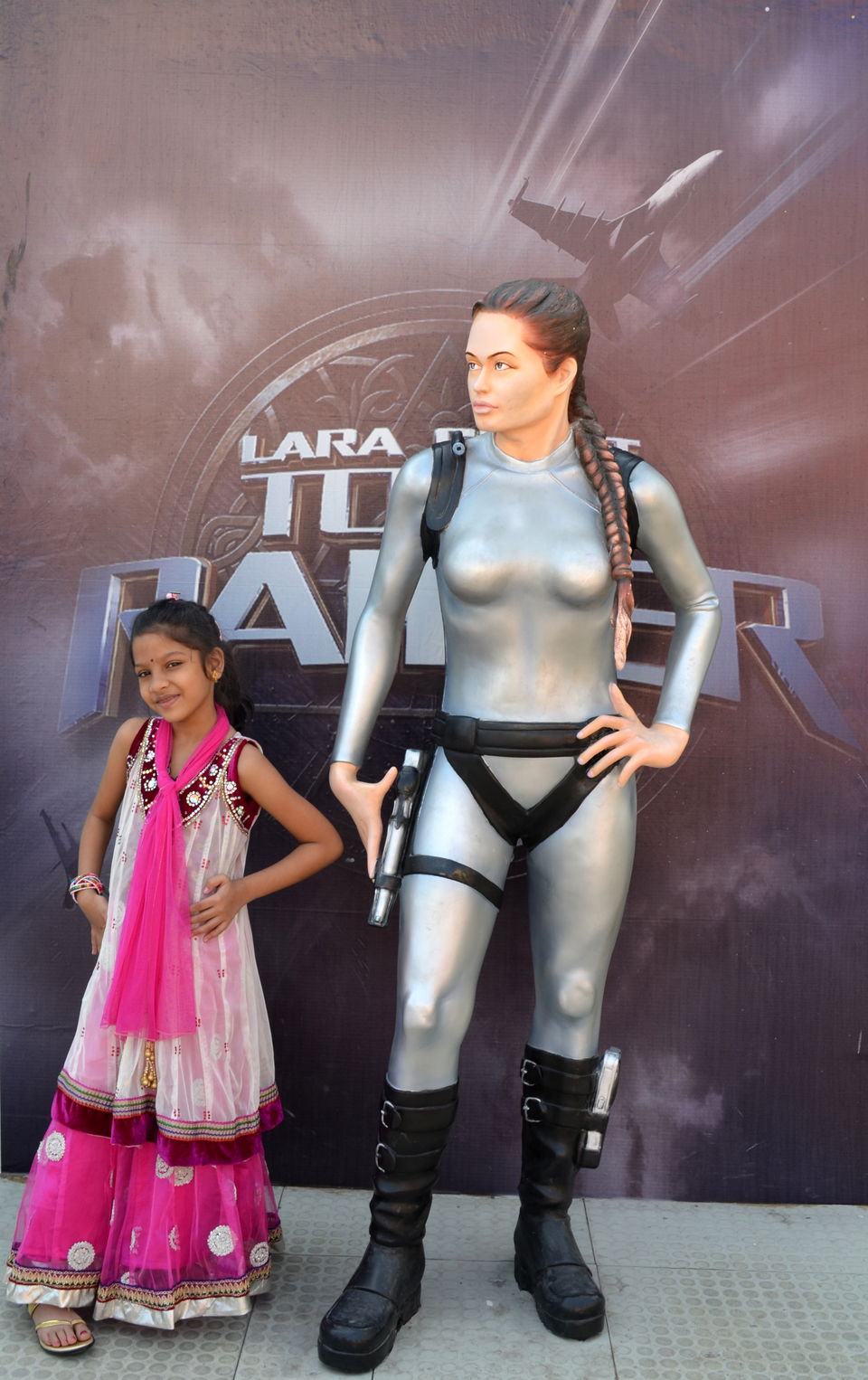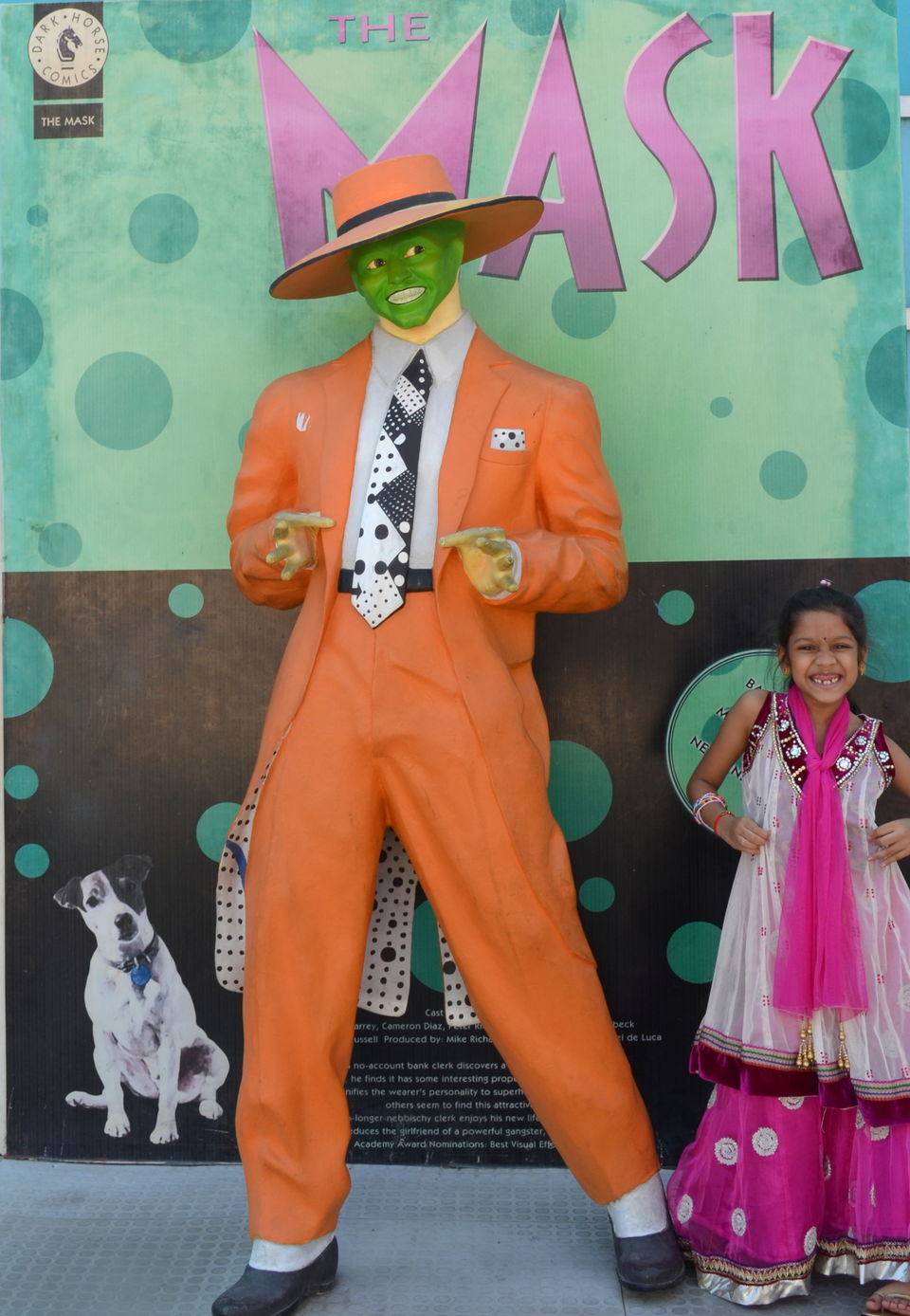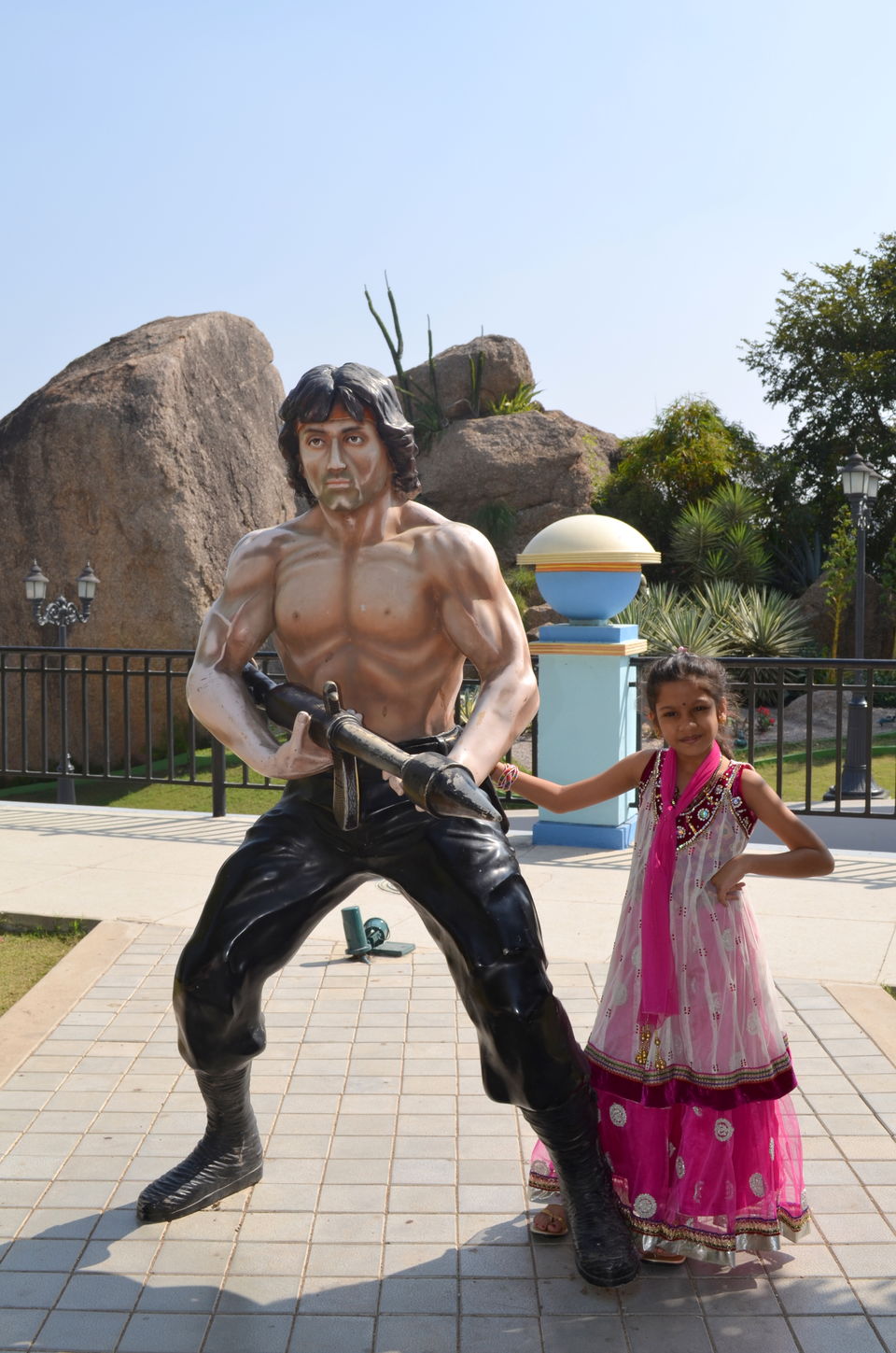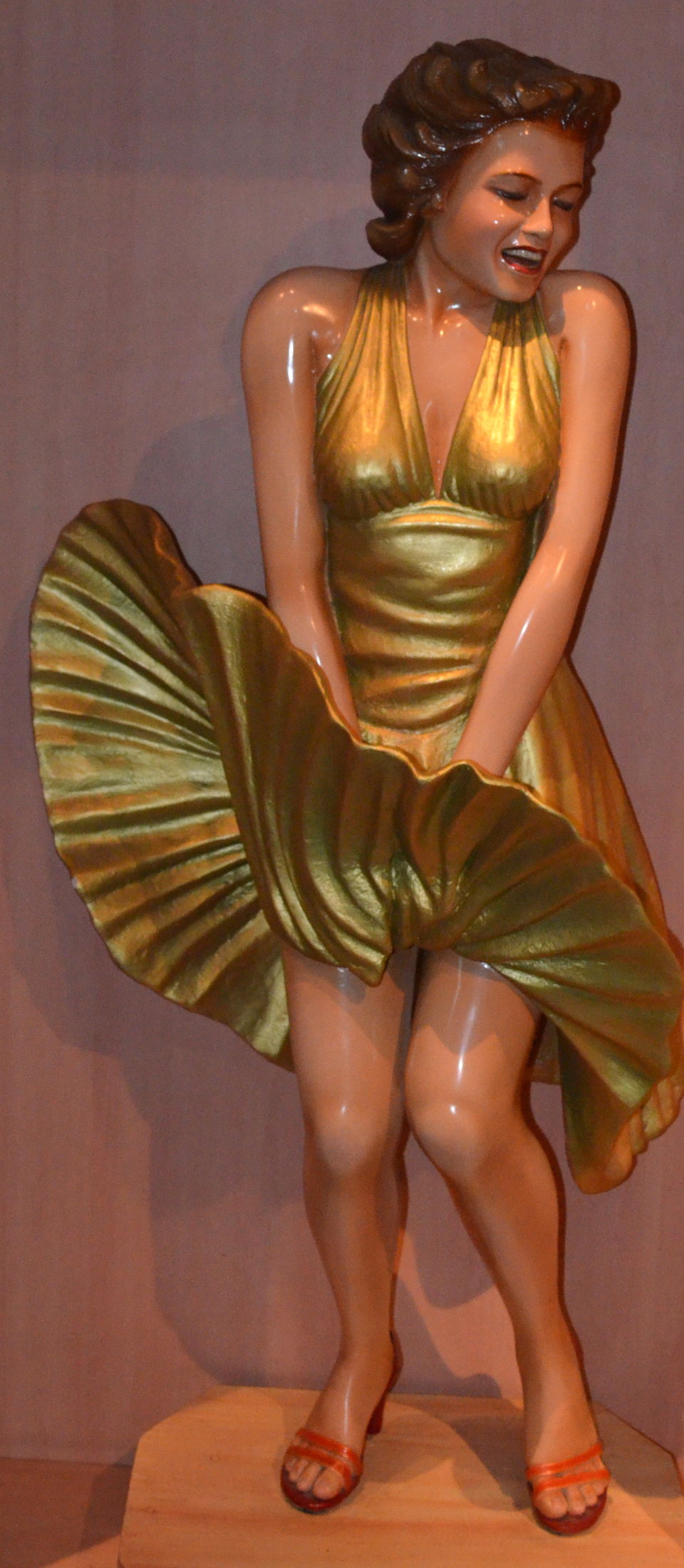 The big attraction- 'Action!' While you make Basanti run for her life, within 20 minutes you get to see some magical effects and tricks that go into making films and are left awestruck at the magic.
Another wonderful experience will take you a ride of 20 mins around different cultures and movie setting around the world. Don't miss this tour in Movie Magic.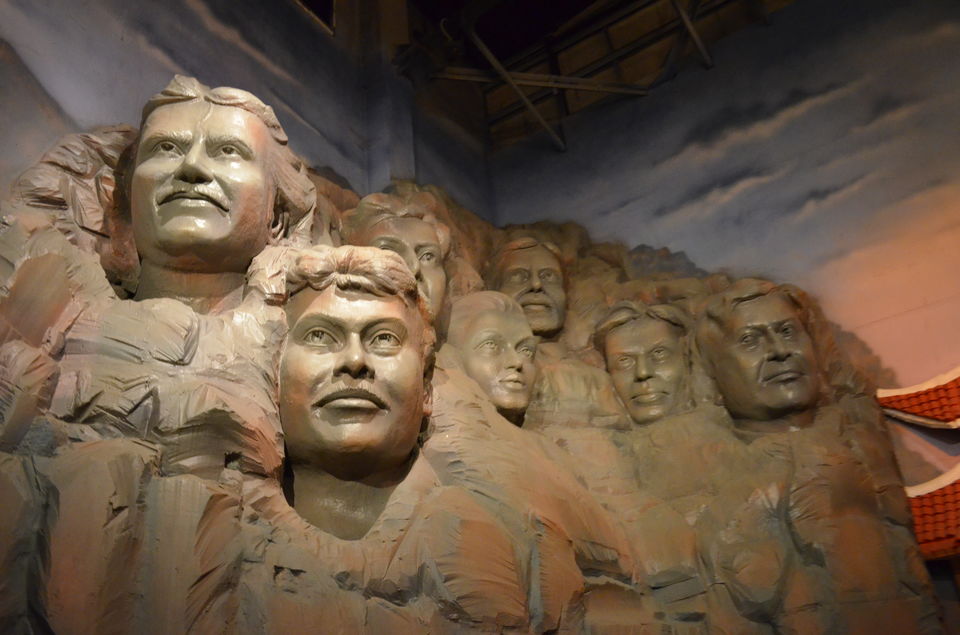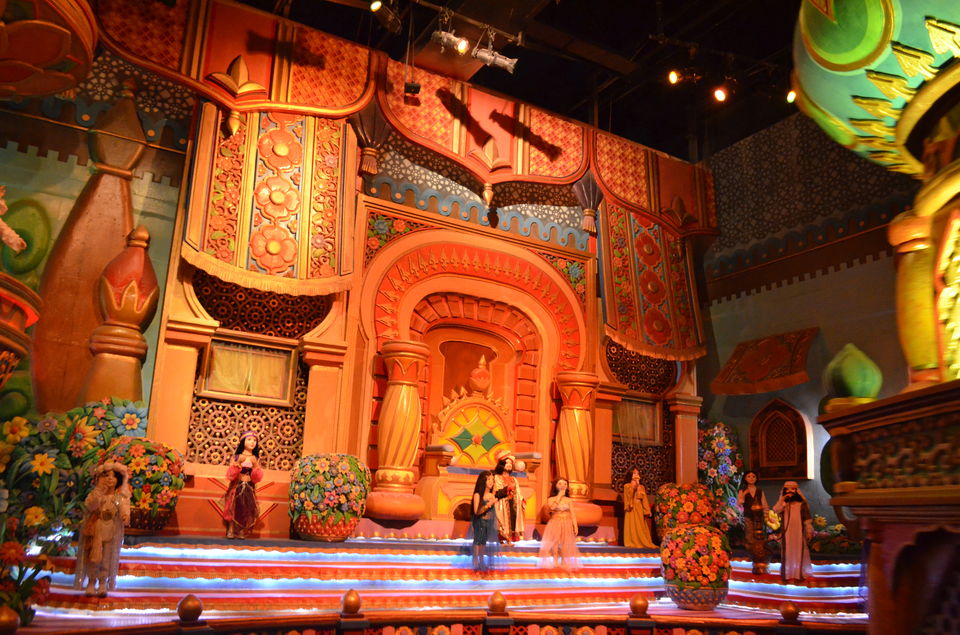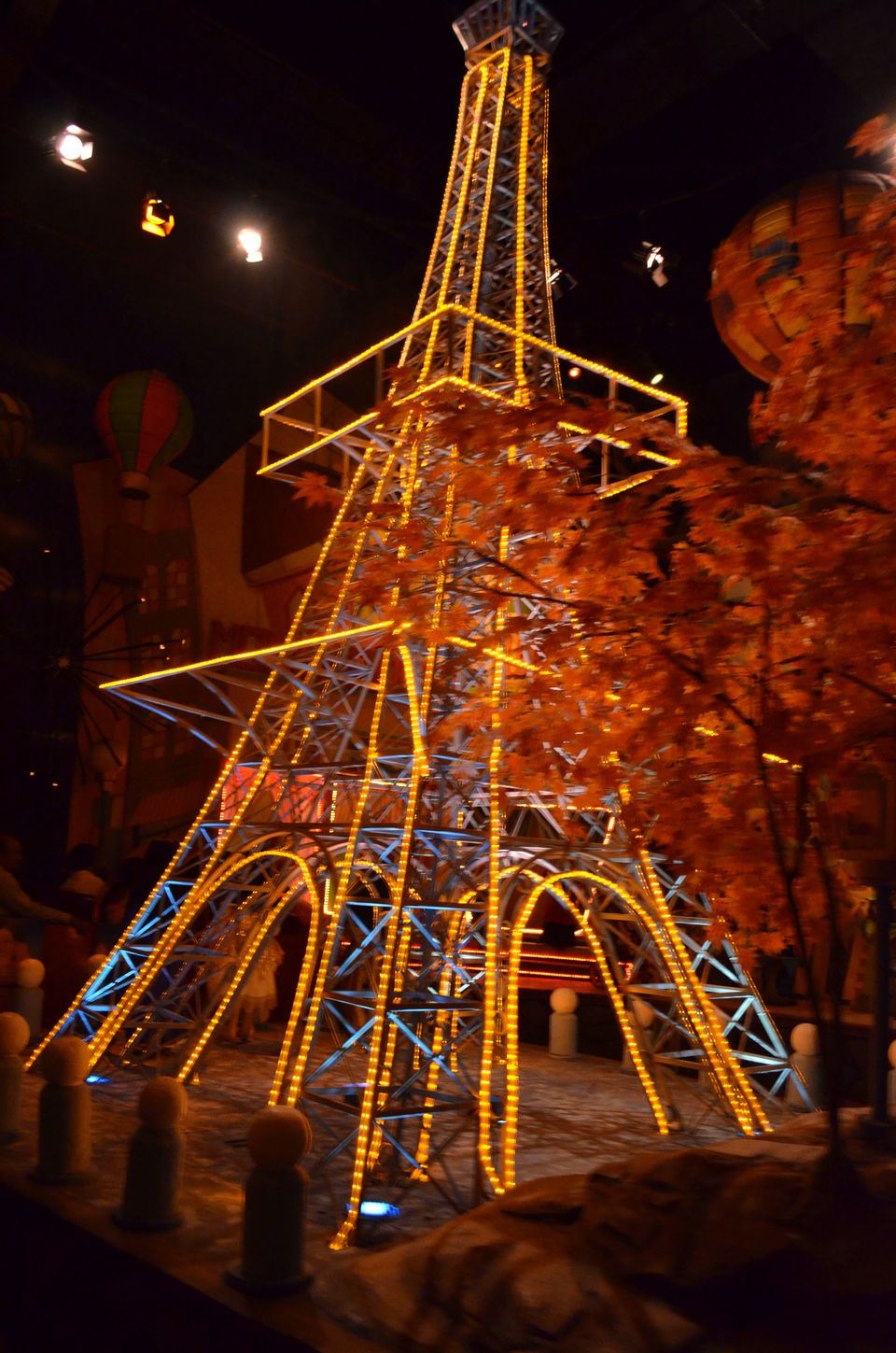 Had a lunch here. Food is quite decent with reasonable prices. North Indian, South Indian & Chinese dishes available here.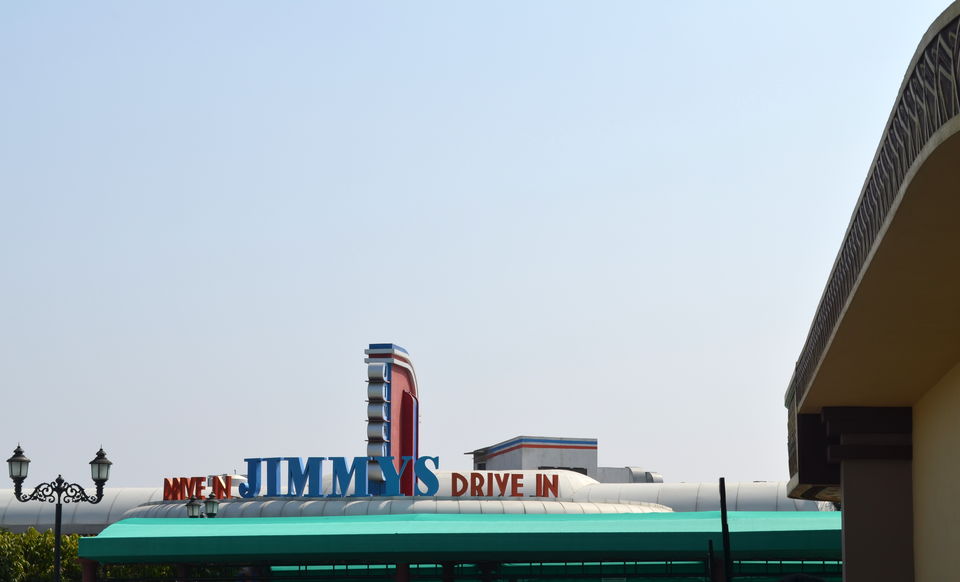 A decent stage show which will show up the cultures of all places of India and ended with a magic & stunt show.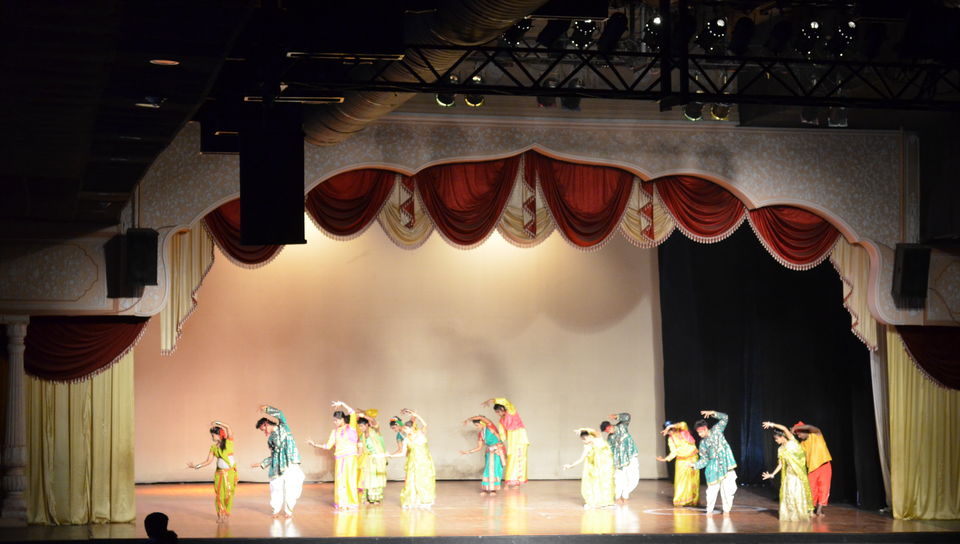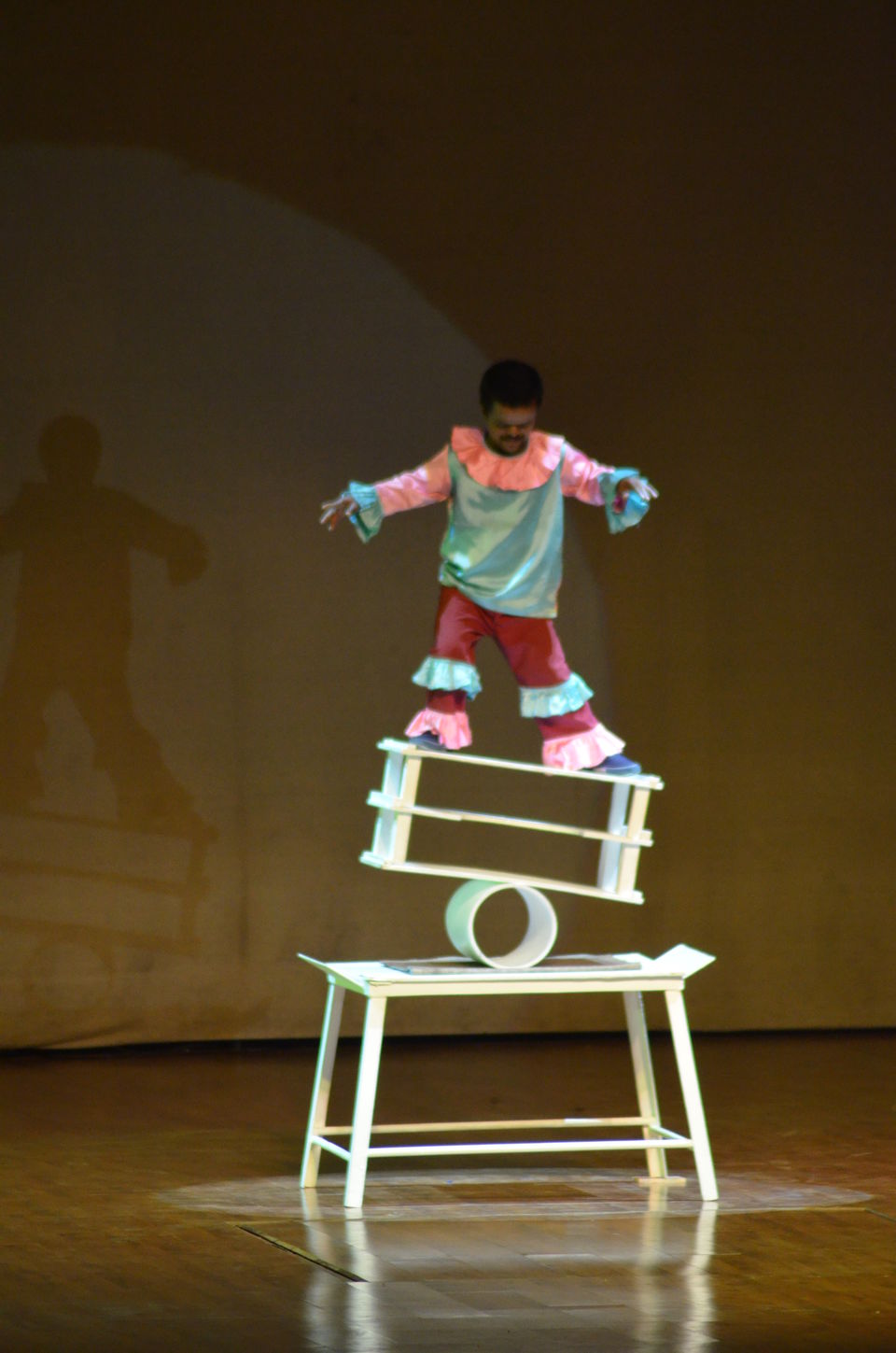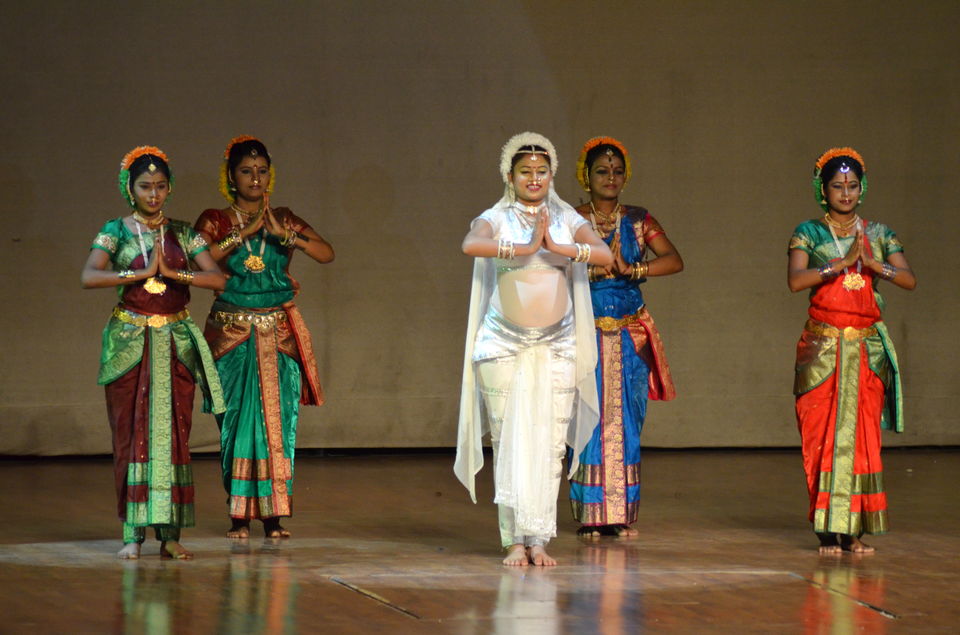 Flavours of India, Fundustan, Ramoji Film City!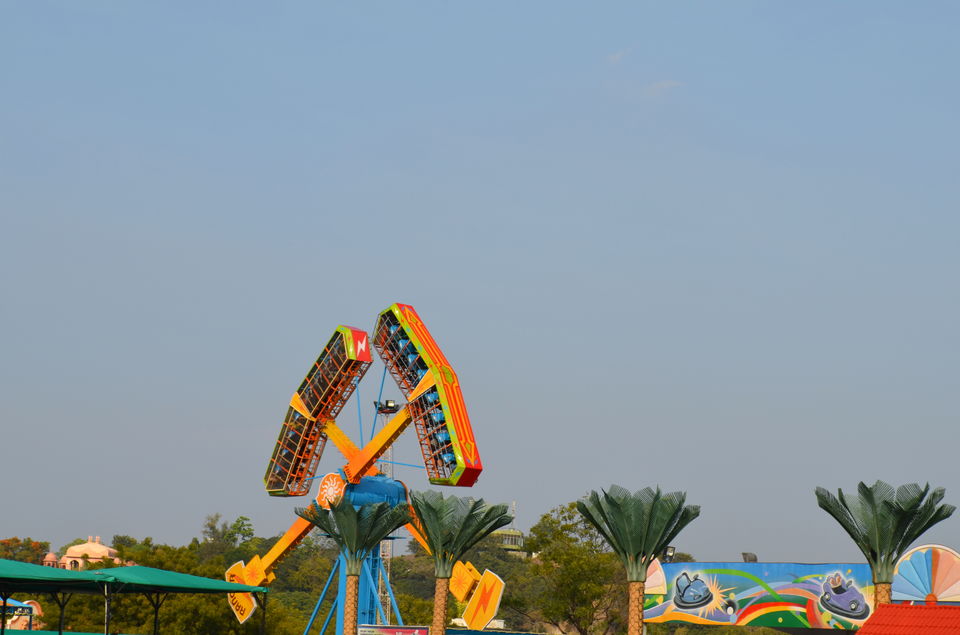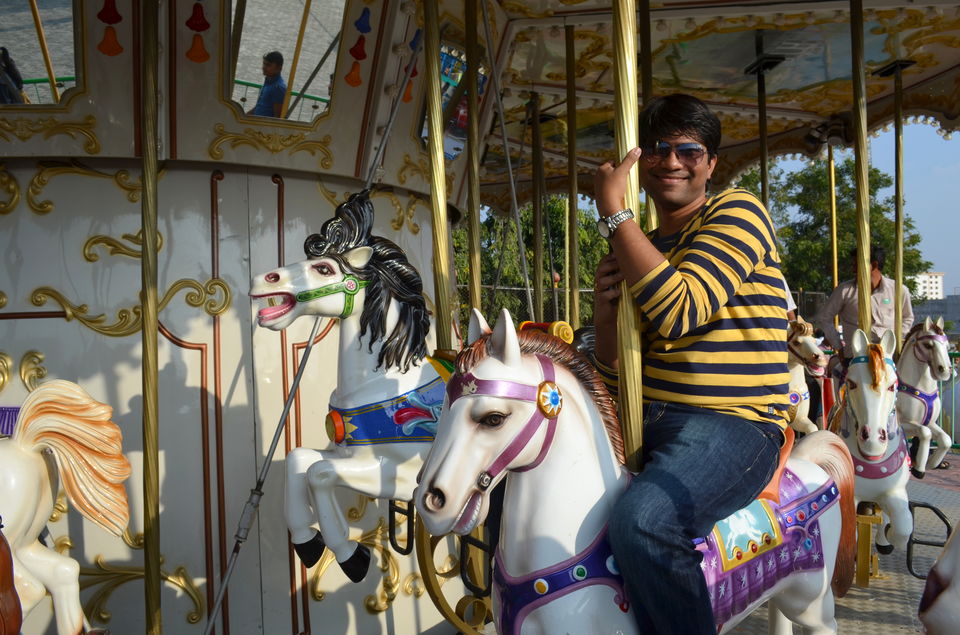 Borasura! Don't just give it a miss thinking it's for the kids. There is so much inside it, I loved it! And in case you decide to visit it first with your kids, be rest assured, your kids wouldn't leave the place!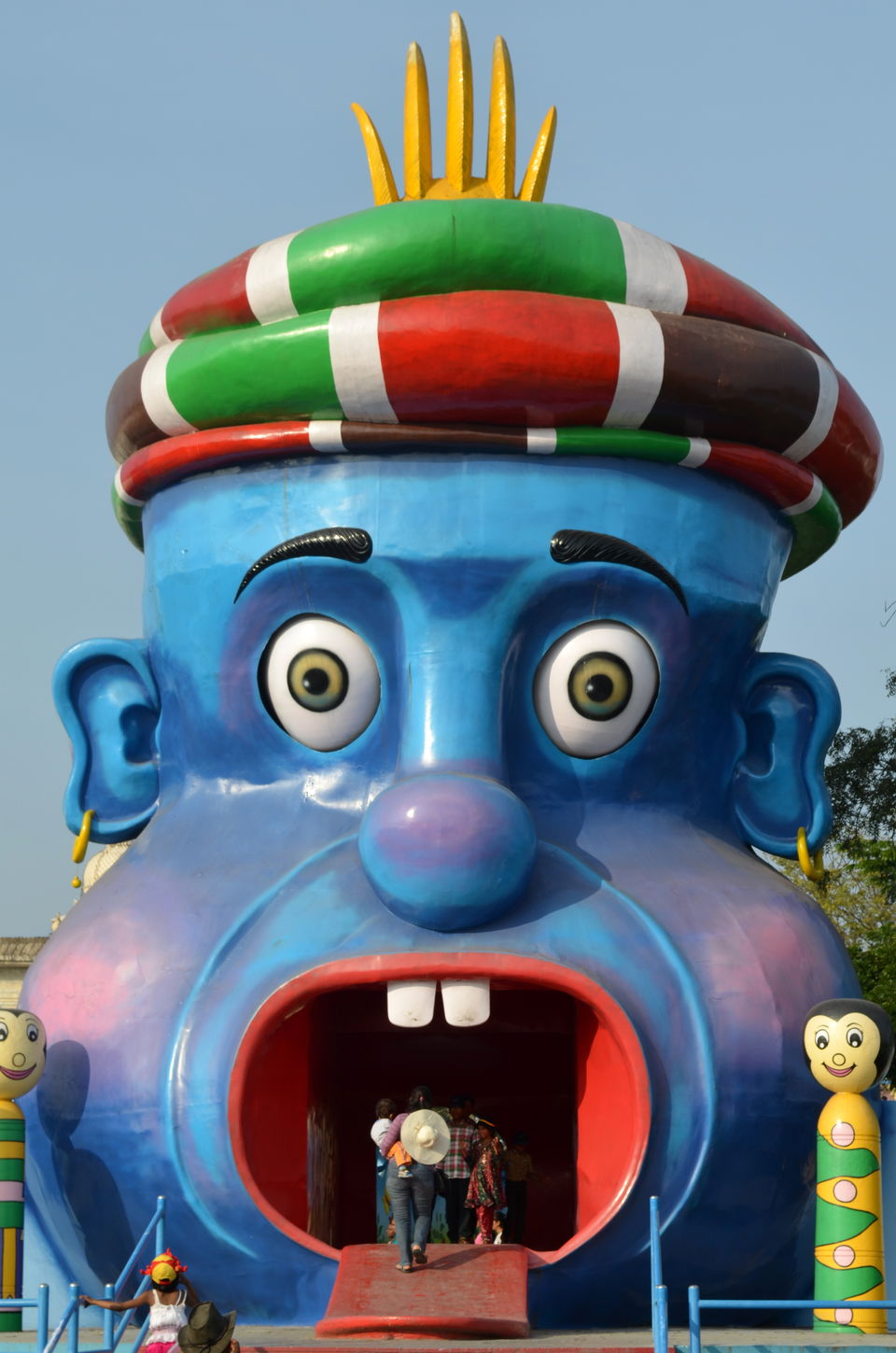 Beautiful streets in RFC..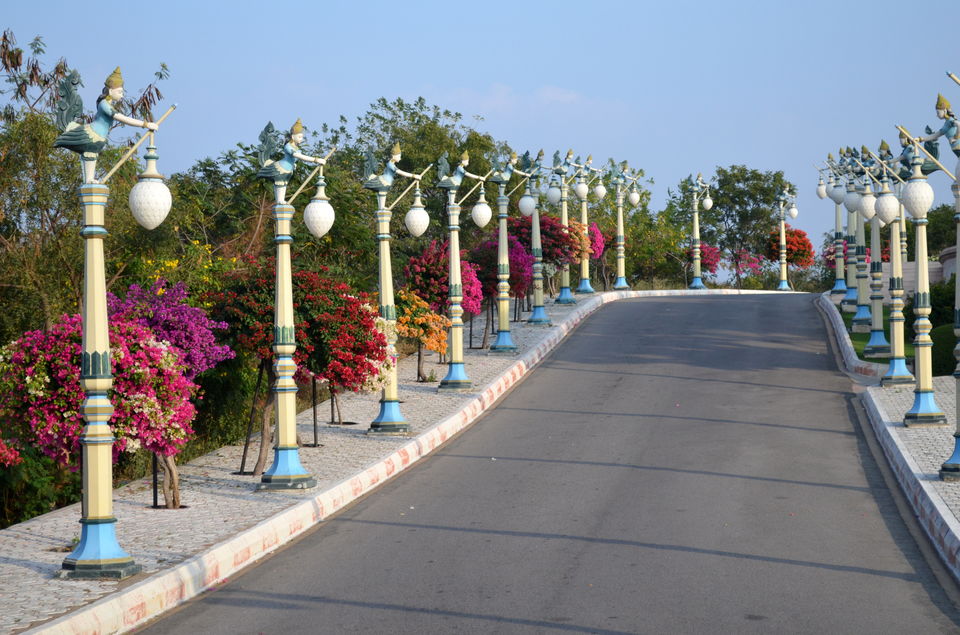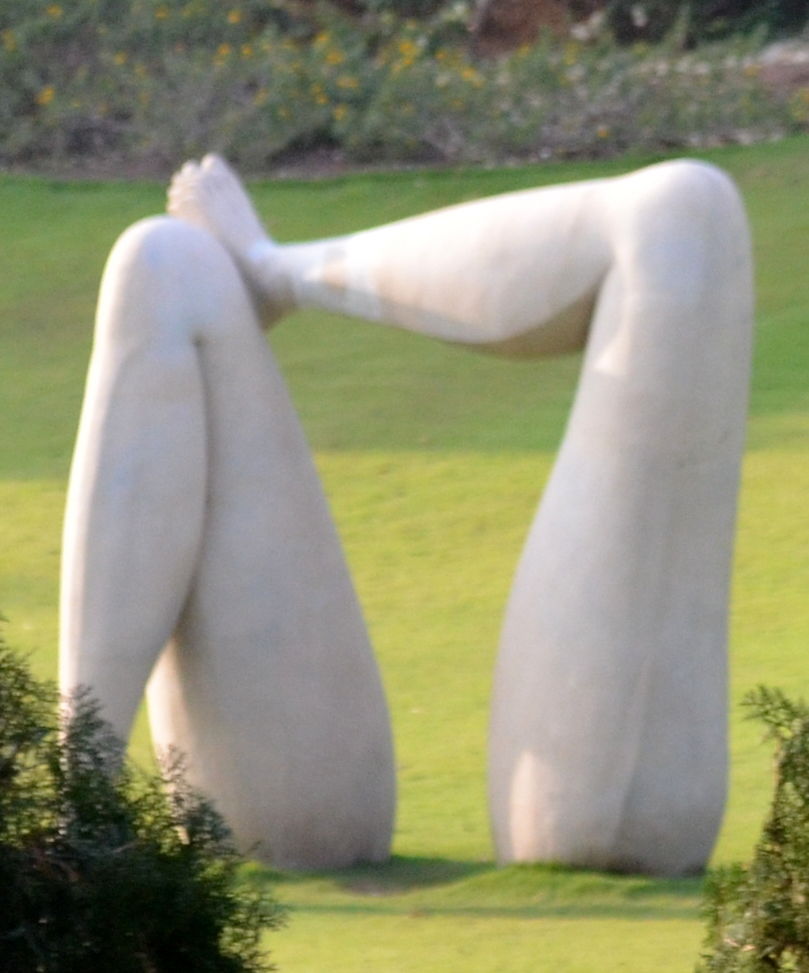 Artificial streets and Buildings, where the films will be shooting..Aren't they looking real ?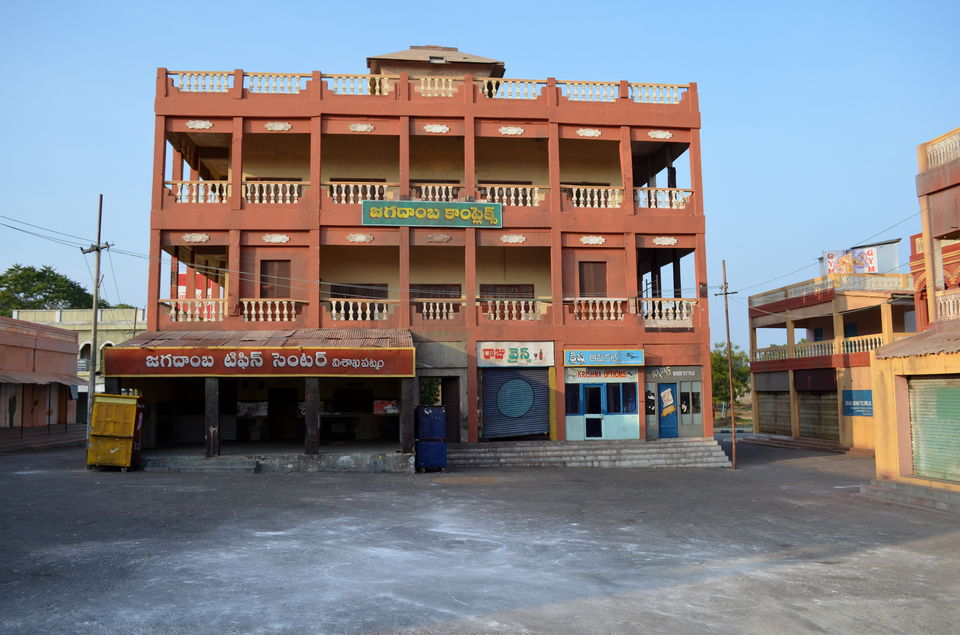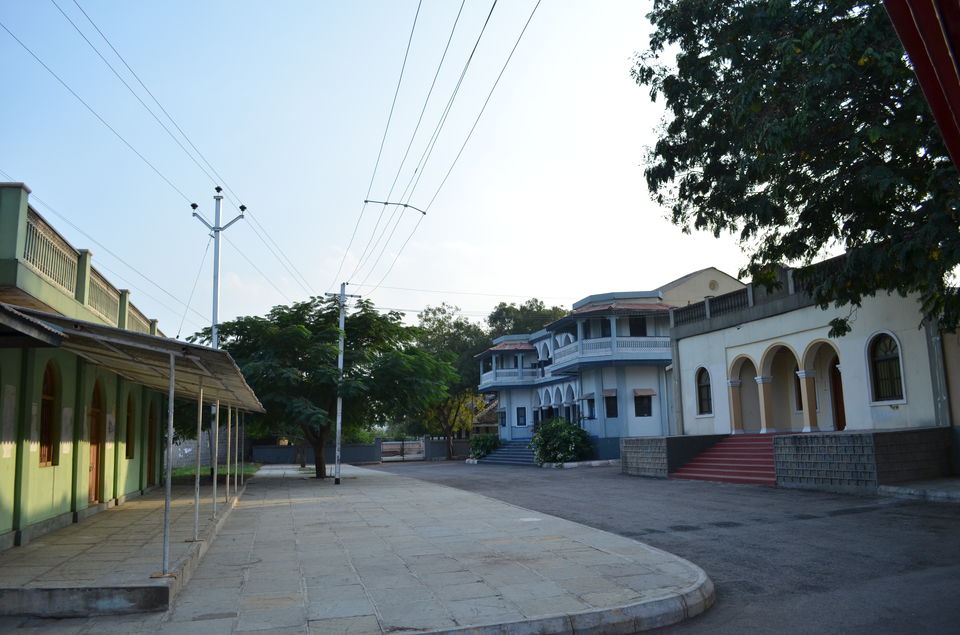 Hospital, Police station, Railway station & Airport ;)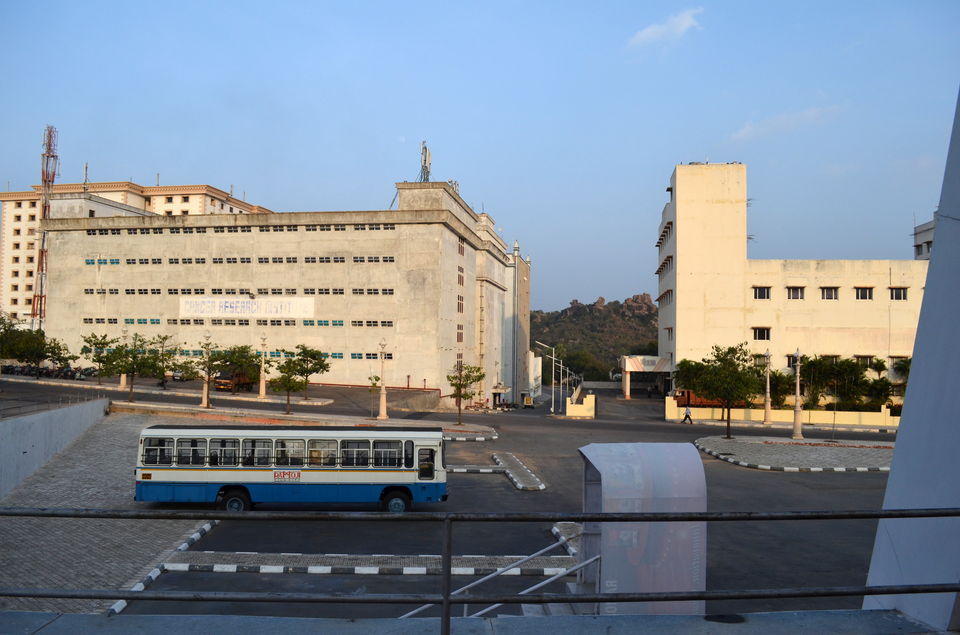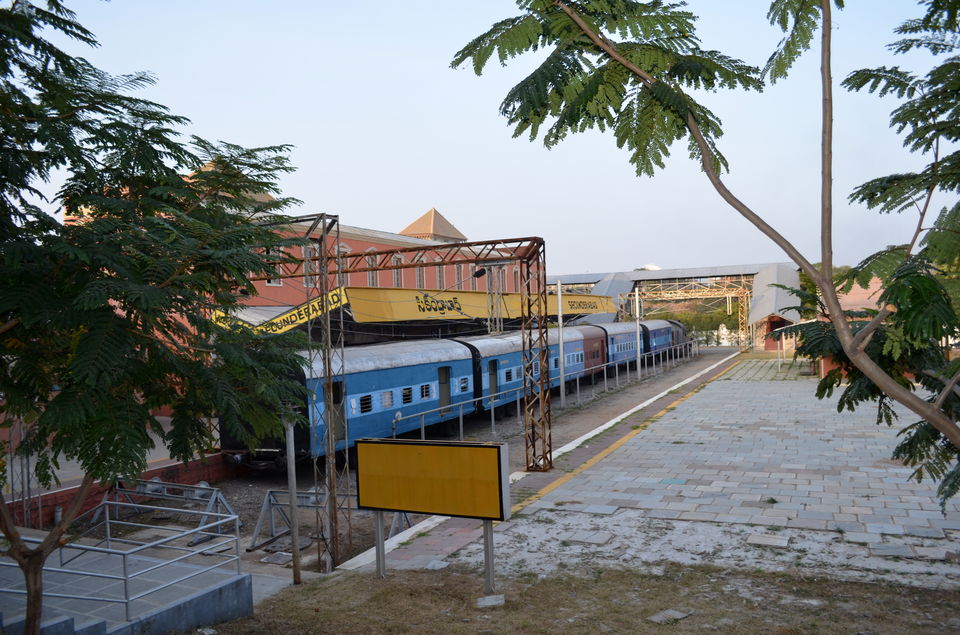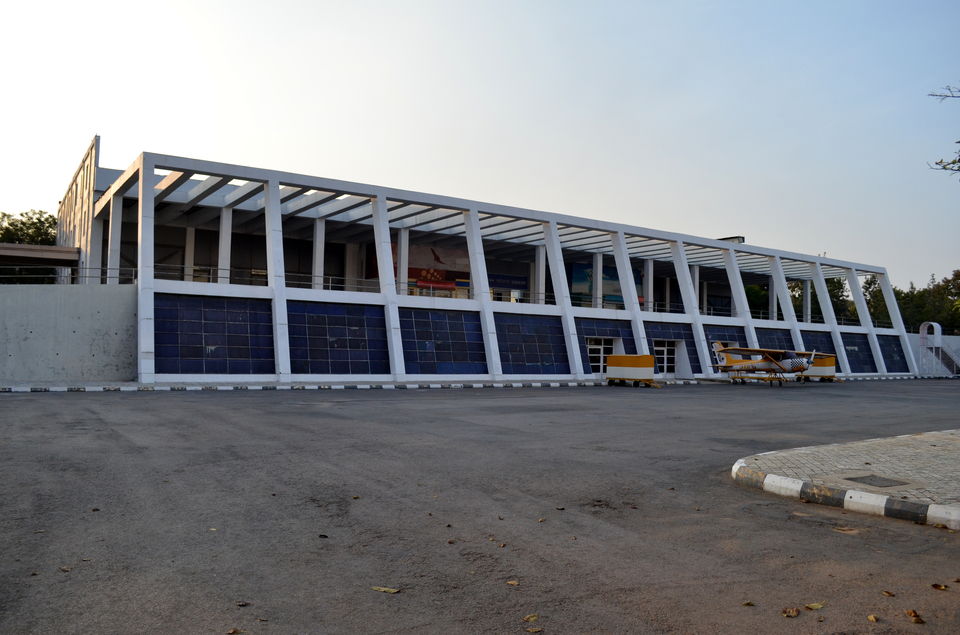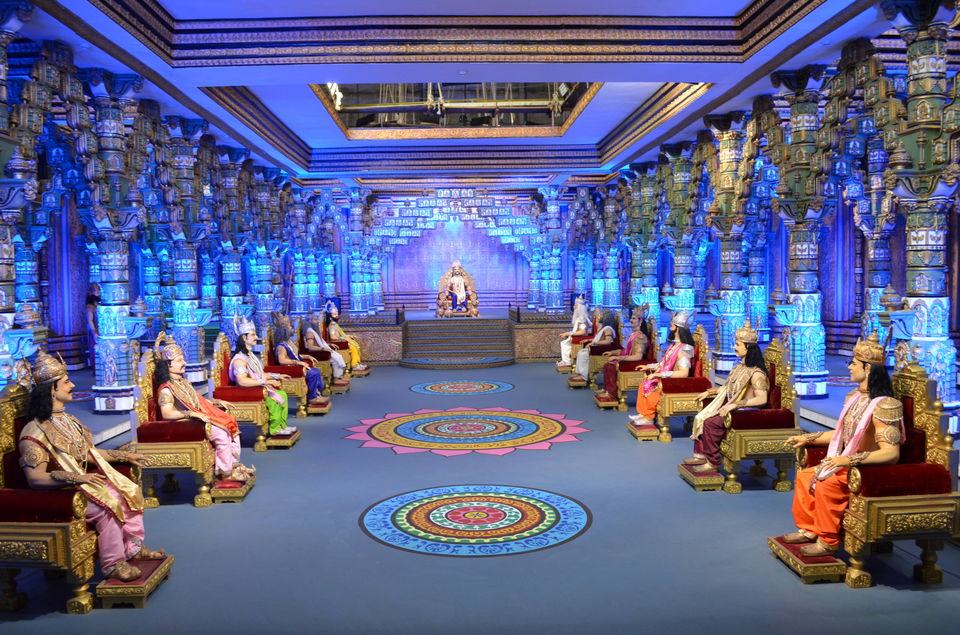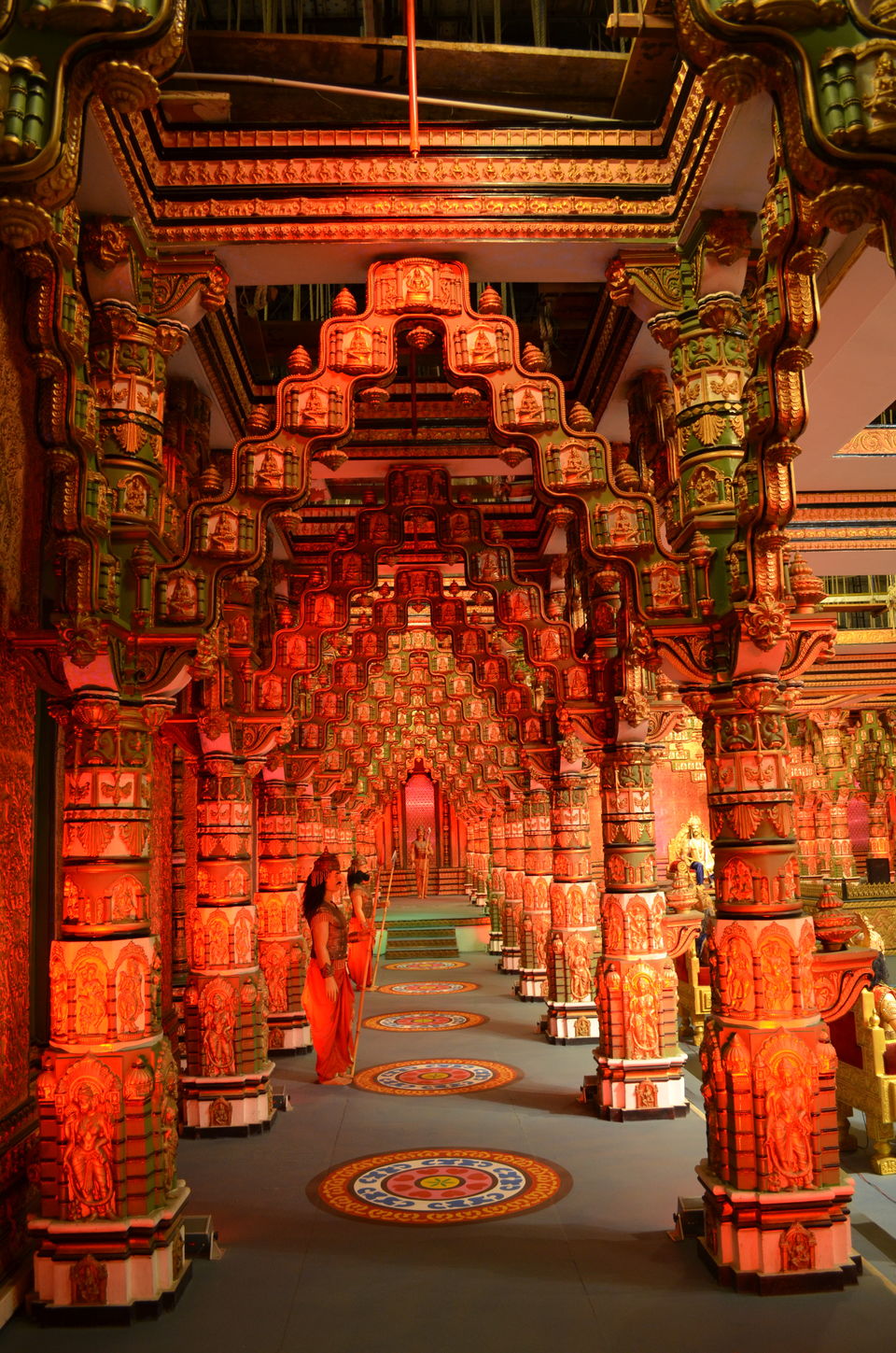 Evening was fun with roadshows with cartoon characters and a Stage show with traditional dances, on occasion of Pongal festival.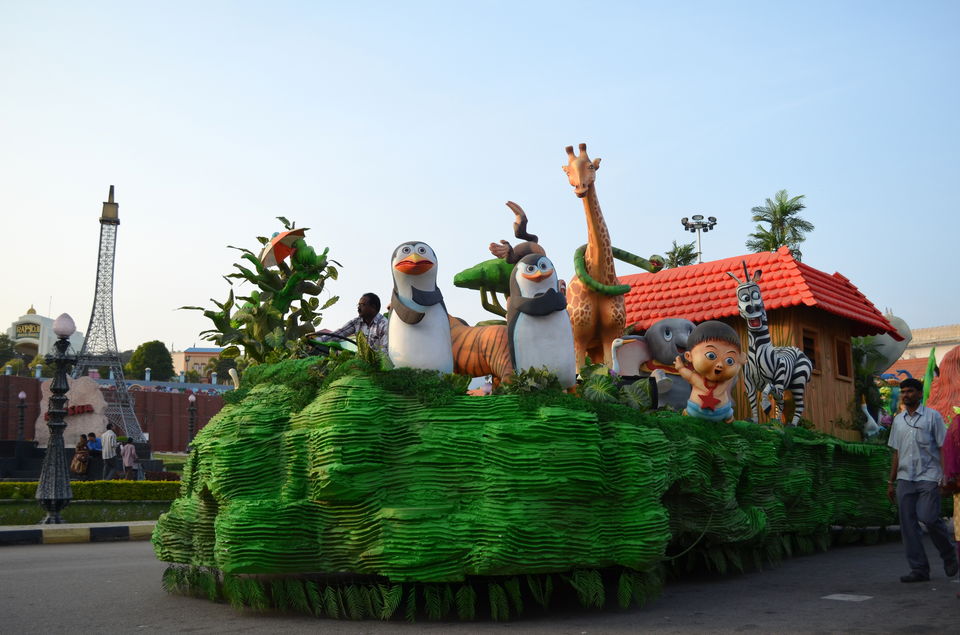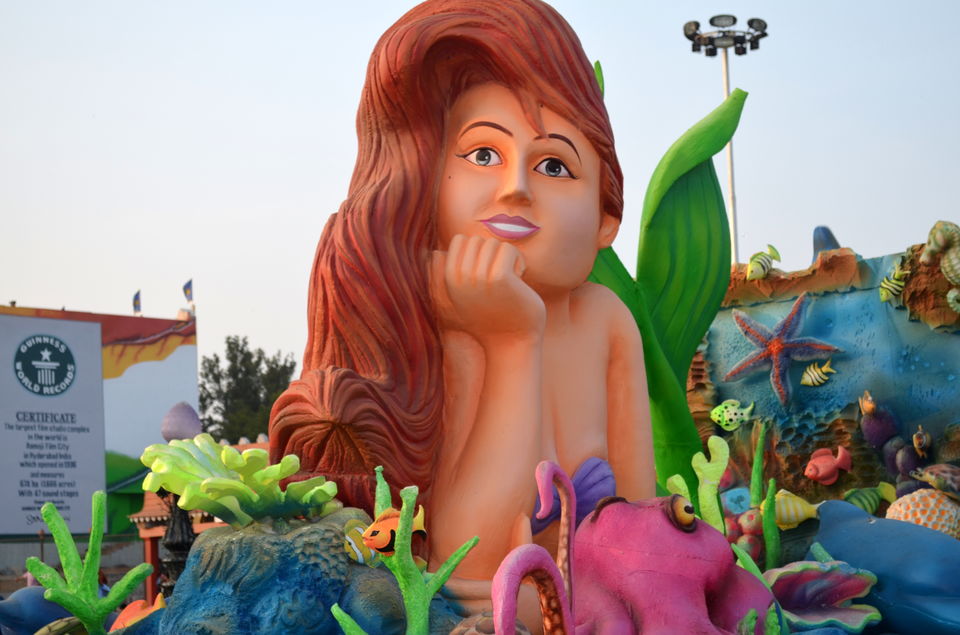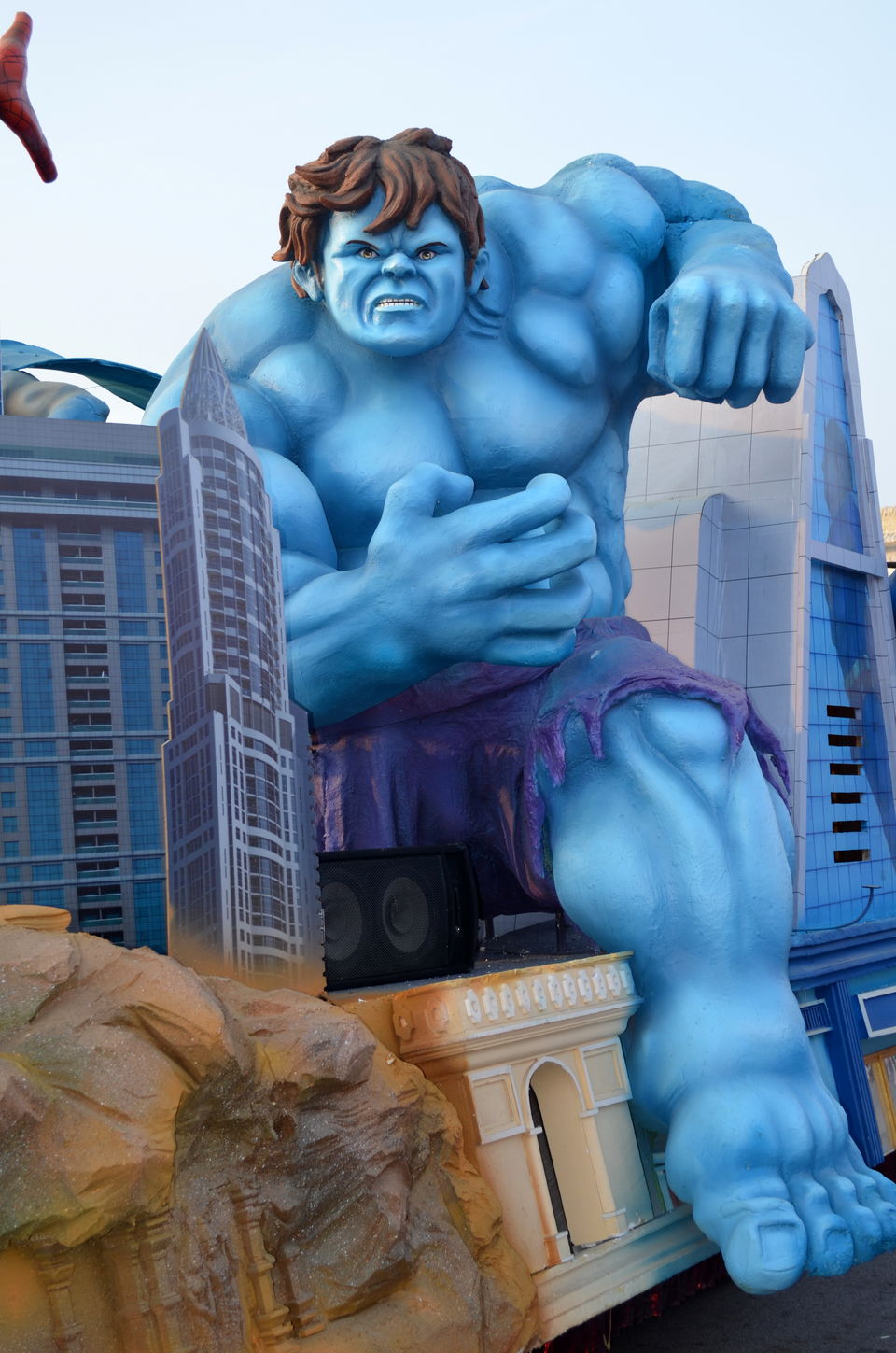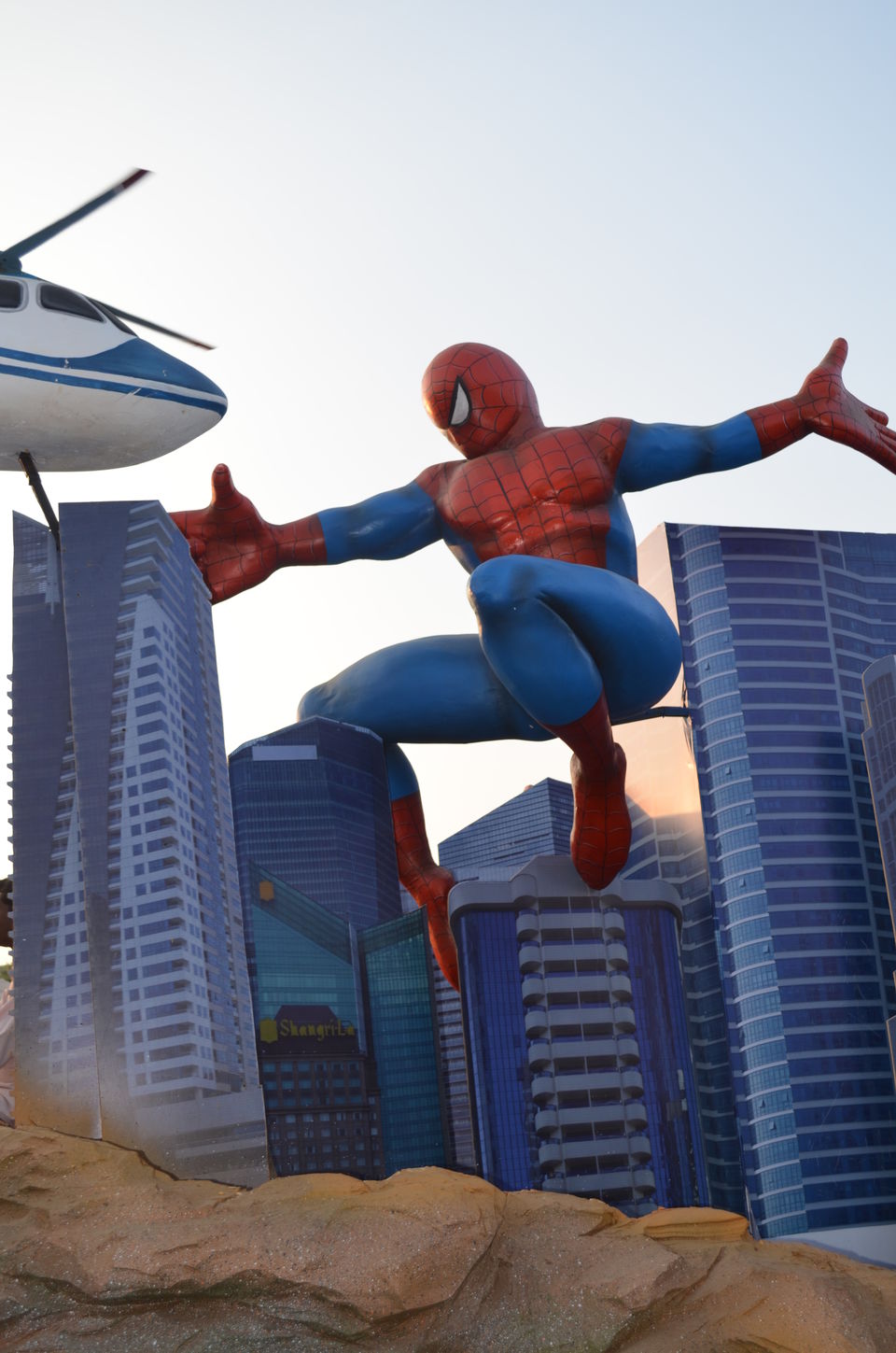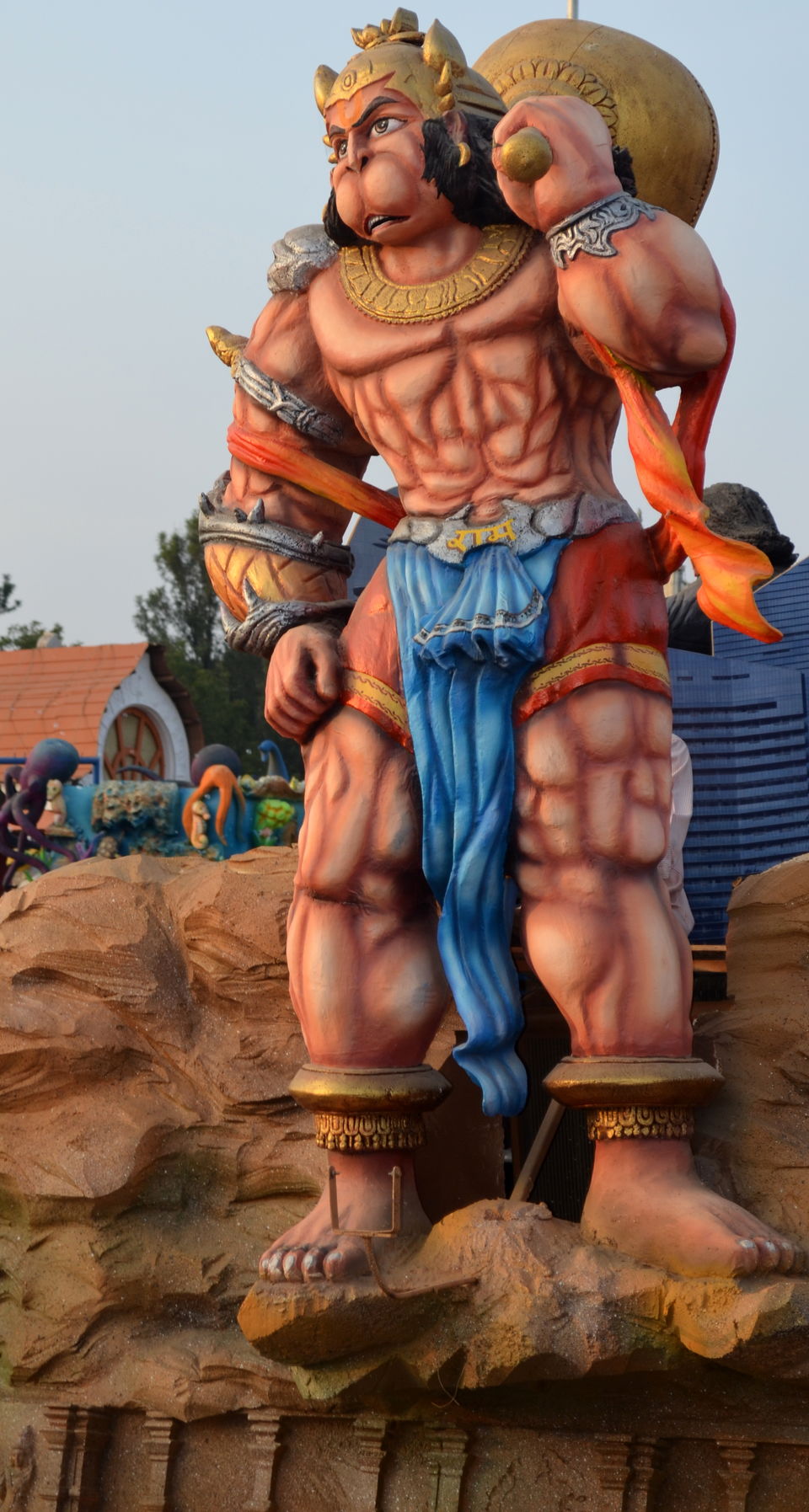 Stage show with traditional dances, on occasion of Pongal festival.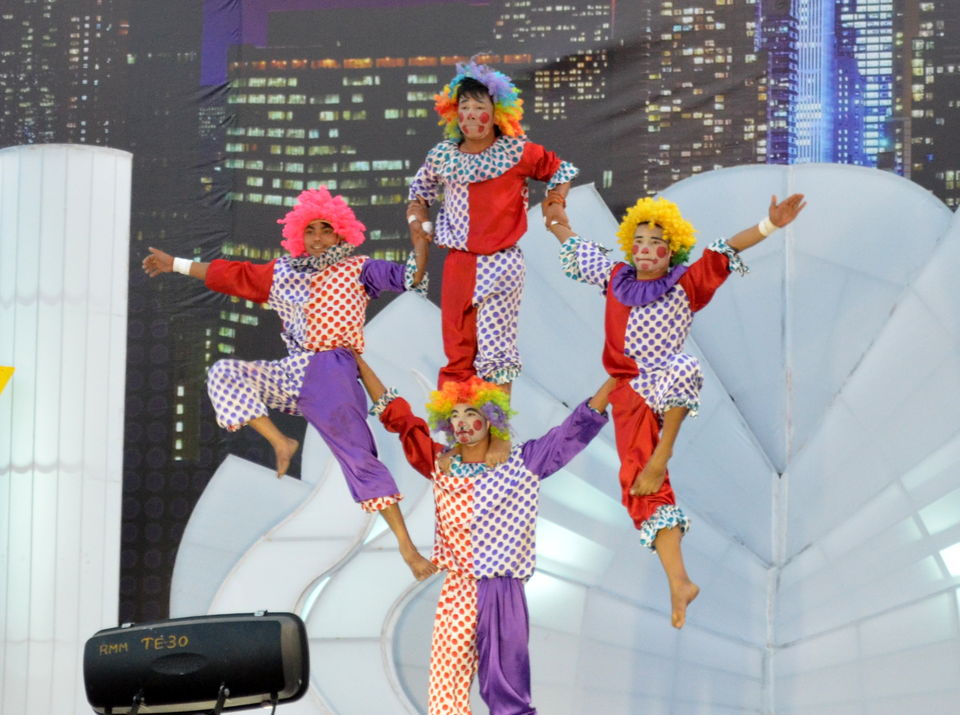 In the streets of cowboy town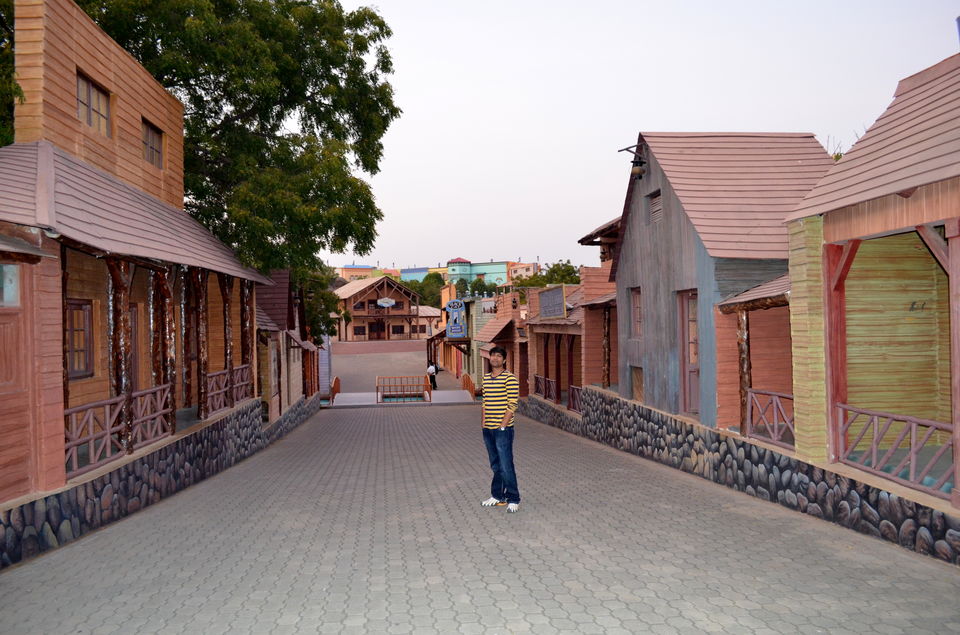 Who don't wants to be a Most Wanted ;)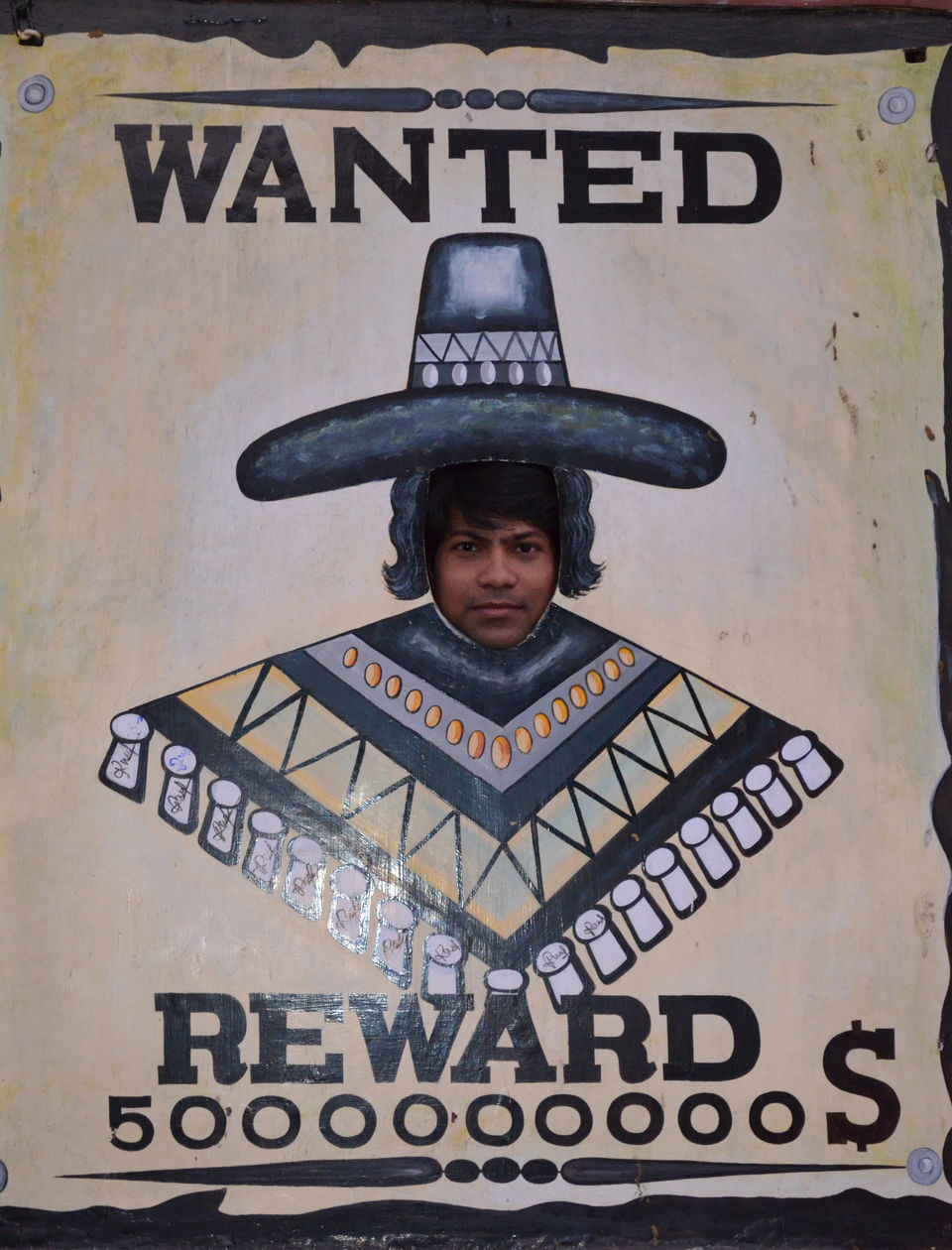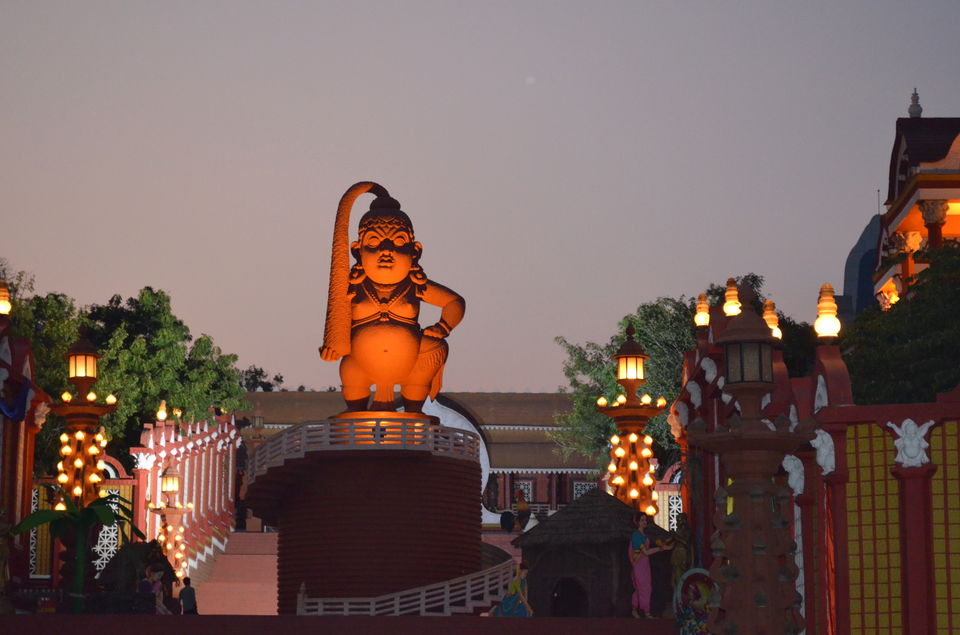 Buses will start back at 6 PM sharp and will drop till the main gate of RFC. All in all, the whole experience was truly a star experience.
Frequent Searches Leading To This Page:-
ramoji film city hyderabad telangana, ramoji film city hyderabad address, ramoji film city location in hyderabad, telangana ramoji film city, ramoji film city tour packages