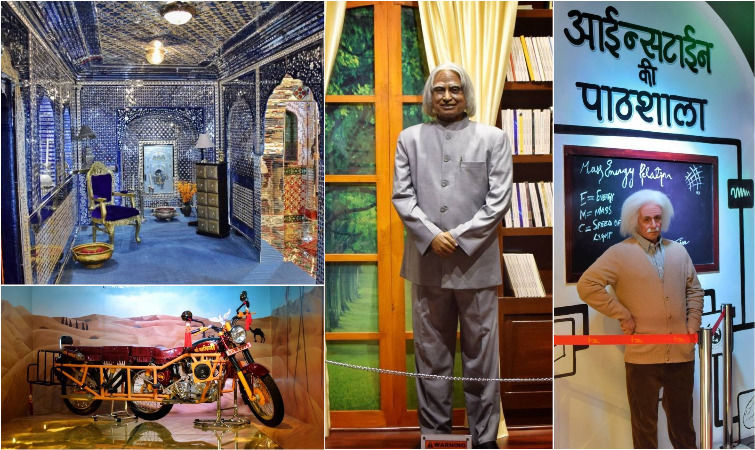 Visitor Information
Famous for: Celebrity wax statues
Entrance Fee: ₹200 for foreign tourists and ₹50 for Indians
Visiting Time: All days 10:00 AM - 5:30 PM
Visit Duration: Around 2 - 3 hour
A little about Nahargarh fort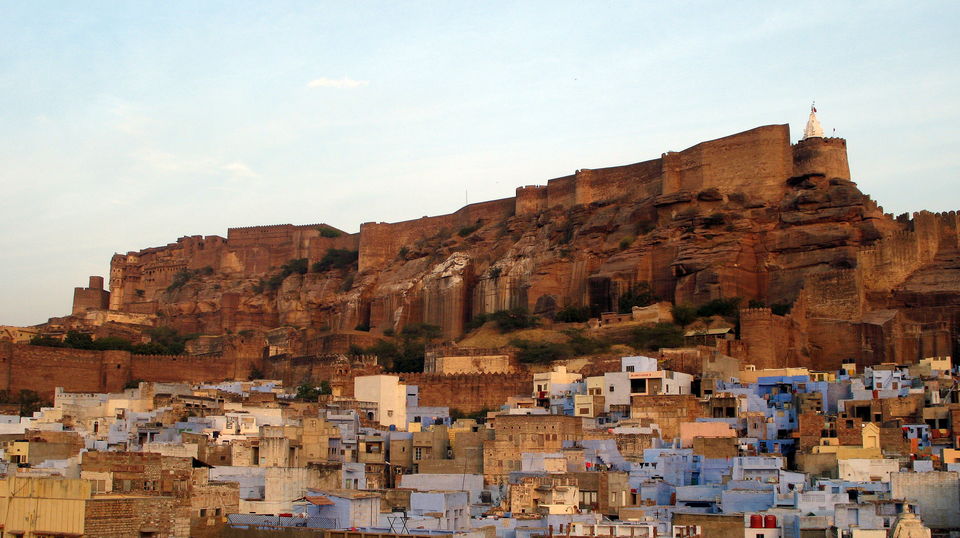 A symbol of Rajput pride and dignity, Nahargarh fort offers an alluring view of the entire city. It is one of the countless palaces in the city that speaks of the magnificent history of Rajasthan. The fort has also been a prominent site in many famous Bollywood movies like Rang de Basanti, Shudh Desi Romance and Jodha Akbar. The Nahargarh Fort is embellished with delicate carvings and stonework and once stood as the strong defence of Jaipur city. The Jaipur Wax Museum is located inside the fort premises as it adds to the charm of the place and enhances significance of the theme.
Hall of Icons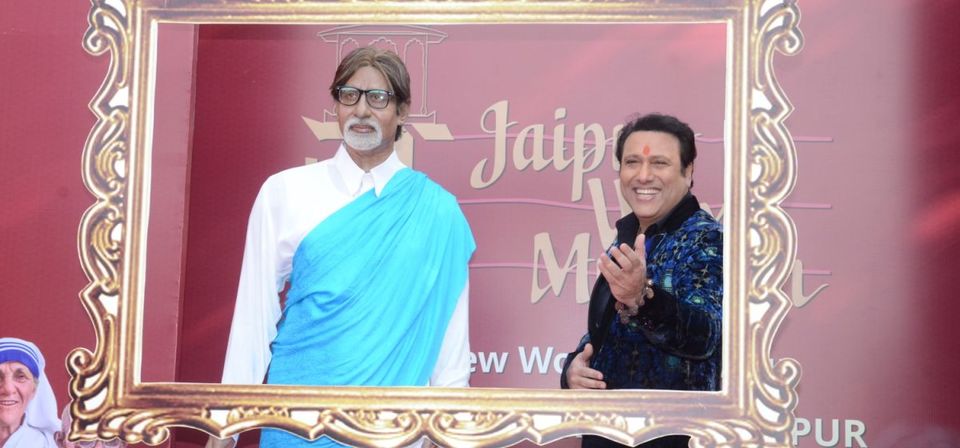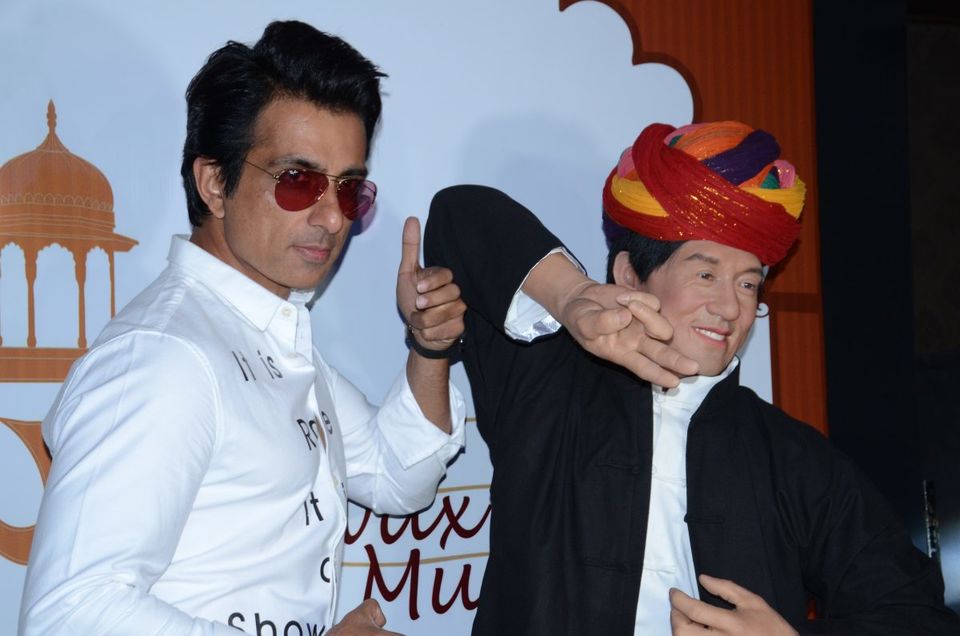 The museum tour begins at the 'Hall of Icons' where wax statues of iconic personalities have been displayed. Each exhibit is intricately designed to bring them to life. There is a special section for kids in the 'Hall of Icons' where they can meet their favourite cartoon characters like Spider-Man, Nobita, Doraemon and Ironman.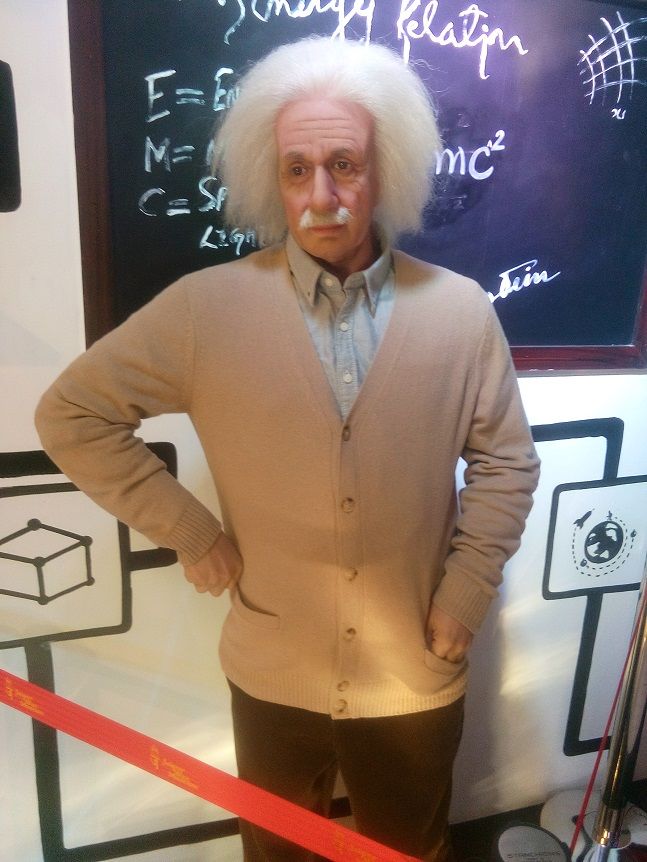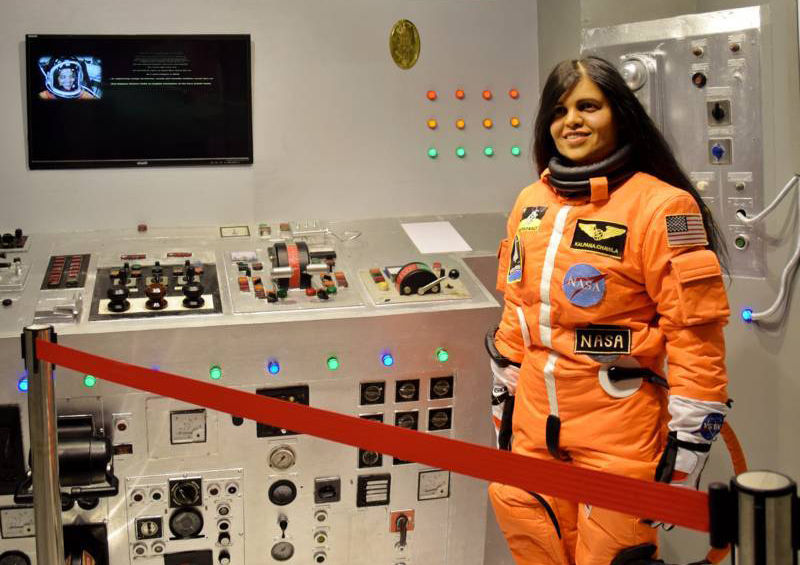 Some prominent figures you will get to see in Jaipur Wax Museum are Amitabh Bachchan, Mahatma Gandhi, Deepika Padukone, Dalai Lama, Rabindranath Tagore, Bhagat Singh, MS Dhoni, Kalpana Chawla, Sachin Tendulkar, Jackie Chan, Mother Teresa, Albert Einstein, Lionel Messi followed by many legendary kings, warriors and many more.
The Royal Darbar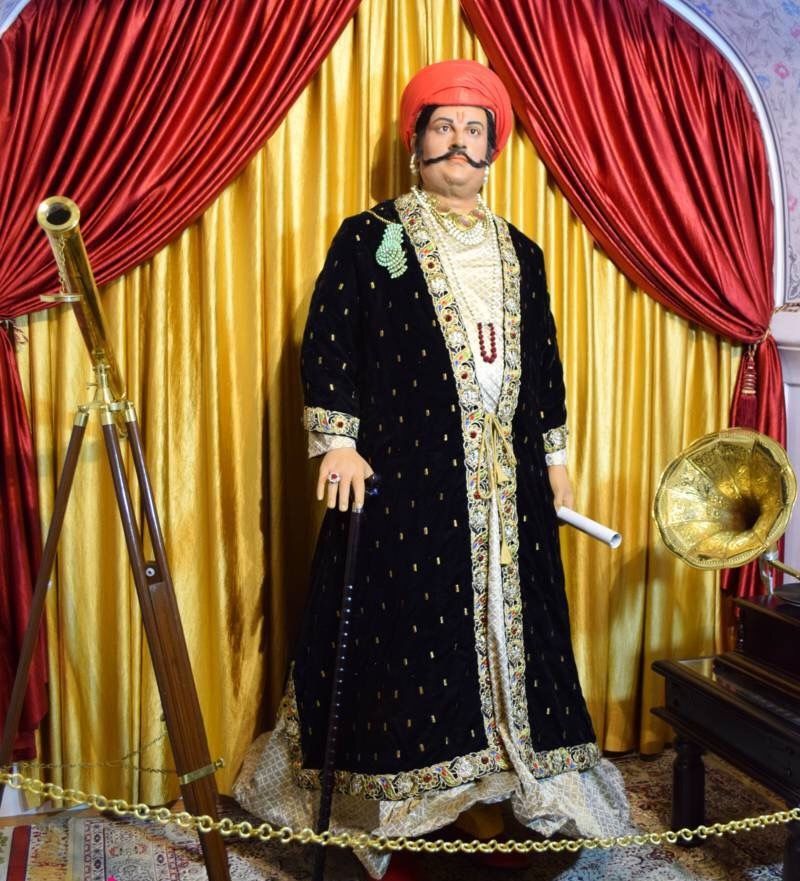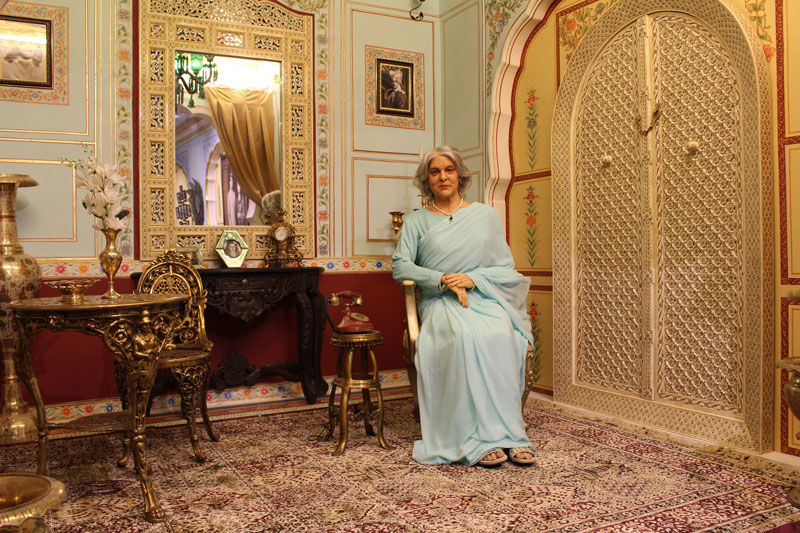 Rajasthan's royal lineage of maharajas and maharanis are displayed in 'The Royal Darbar' in traditional costumes. This section of the museum offers a glimpse into the rich and varied heritage of the royal era. The area has been crafted in the form of a gallery where visitors can enjoy a majestic walk through the past to experience India's biggest and richest heritage in its purest form.
Sheesh Mahal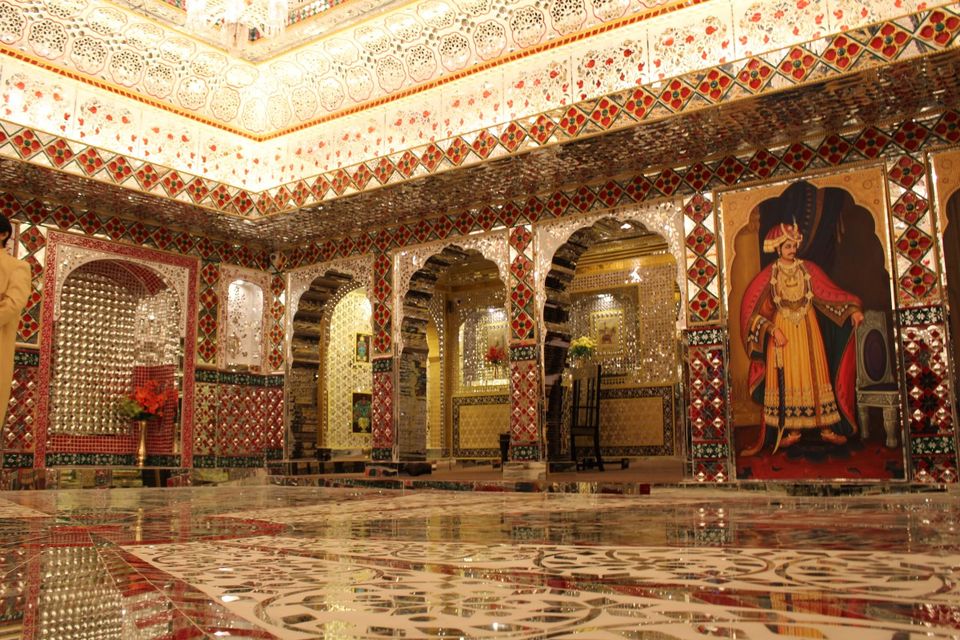 Sheesh Mahal is among the most exquisite areas in the fort. It has been redesigned into a magnificent mirror work splendour where over 2.5 million glass pieces have been joined together to create a spectacular optical illusion. With real gold and gem artwork and stunning crystal chandeliers, Sheesh Mahal or 'palace of mirrors' is a sight to behold.
Holding history, art and culture under one roof, this wax museum possesses wax and silicon sculptures of many famous personalities who have given the best to their own fields and have been iconic for the society. An ideal place to visit with family, Jaipur Wax Museum refreshes Indian and international history.
Next time when you are in the 'pink city' don't forget to visit the glorious Jaipur Wax Museum. Get some selfies clicked with the life-like statues of your favourite personalities and immerse in the royalty of the grand fort. Do share your experience with Tripoto community here.
Frequent Searches Leading To This Page:-
jaipur tour package for family, jaipur holiday package, jaipur one day tour package, jaipur tour package for couple, jaipur trip package, jaipur trip cost, jaipur city tour package
Located in vibrant Nahargarh Fort, The Jaipur Wax Museum houses wax statues of many renowned personalities including the likes of Amitabh Bachchan. It has been designed to give people of the 'Pink City' and Indian and international travellers a fun place that displays history, cinema, and sports celebrities as well as literature, art and culture under one roof. The museum not only has the lifelike replica of many national heroes but also flaunts detailed backdrops and well-designed sets. Visitors can enjoy other features like antique artifacts, traditional paintings, a royal buggy and interactive statues.