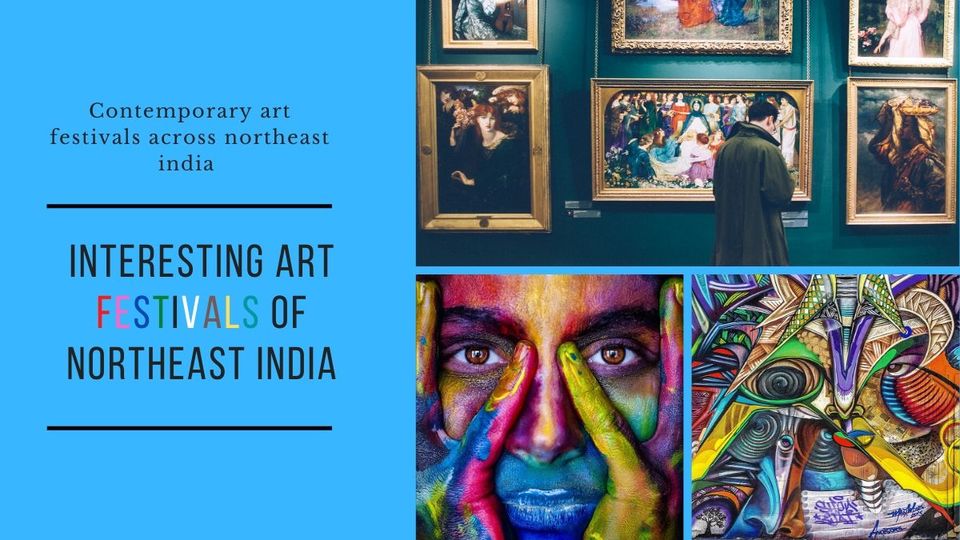 Organizers booth at the Metropolis Asia Festival in ShillongNo matter what the temptation might be, our current situation allows us no scope to gather. A festival without a gathering is nothing but a festival without content. Northeast India has rightly earned its spot as the land of festivals. Northeast India, with its colorful tribes, sub-tribes, and its many expressive cultures fill the yearly calendar with myriad traditional festivals.
But of late, this region has also homegrown some festivals where art and its finer nuances finds the appropriate note. For many art lovers, a good art festival can be a truly augmented creative experience. Here is a list of 8 interesting art festivals of northeast India where one can engage in an experience, observing and participating in works of art and creative spirit. In addition, when one combines travel with these art festivals an encouraging journey is created.
UNDER THE SAL TREE, Rampur Assam
Under the Sal Tree is a small unique theatre festival staged every year at Rampur village in Assam. Nature becomes a prop and steers a new direction in performing arts discourse. Sometime in mid-December since 2008, Rampur village witnesses an open-air theatre. The young volunteers erect a mud stage under the sal (Shorea robusta) trees.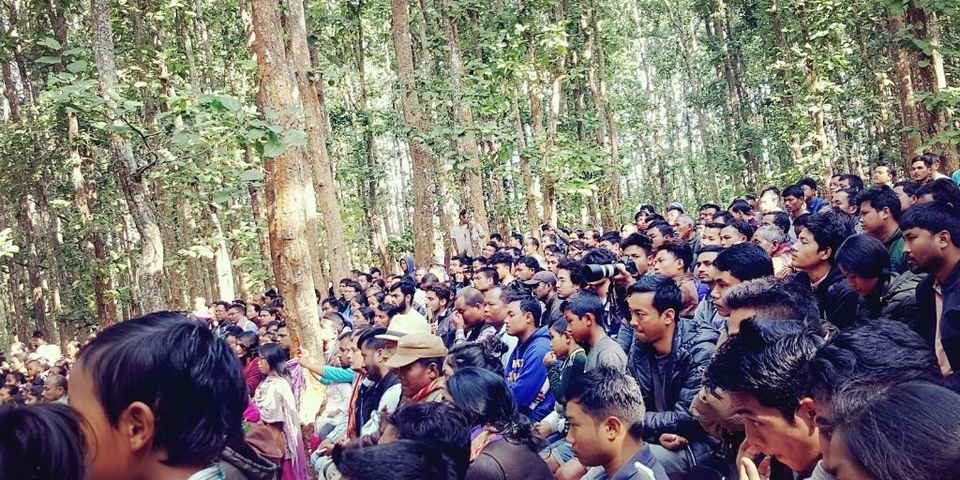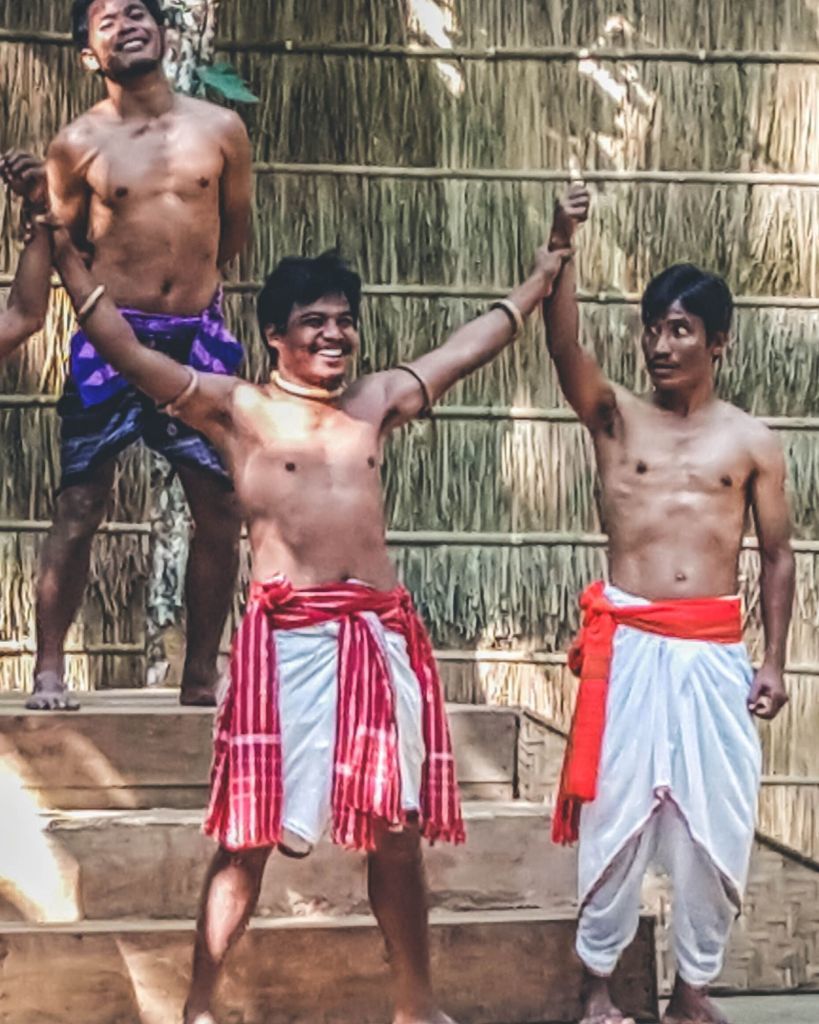 "Simplicity is the most difficult to secure in this world; it is the last limit experience and the last effort of genius." - GEORGE SANDS
METROPOLIS ASIA, Shillong, Meghalaya
Metropolis Urban Winter Festival is a three-day art festival, all about bringing creative ideas together. This festival was initiated in 2013 at Guwahati, the capital city of Assam, as a contemporary art festival. Guwahati being the nerve center to so many cultures, different communities, races, and lifestyles served as the ideal spot for this annual festival. However, in 2018, Metropolis Guwahati shifted to Shillong in Meghalaya with a new catchline: "We migrate, We compete, We survive" opening up to a global focus by changing its surname to Metropolis Asia.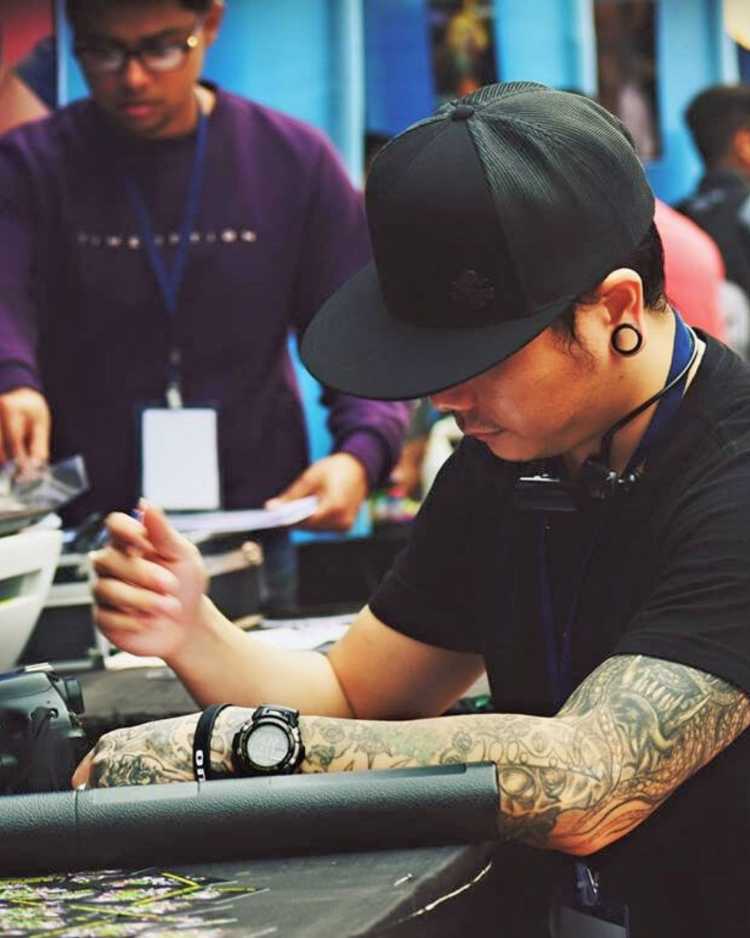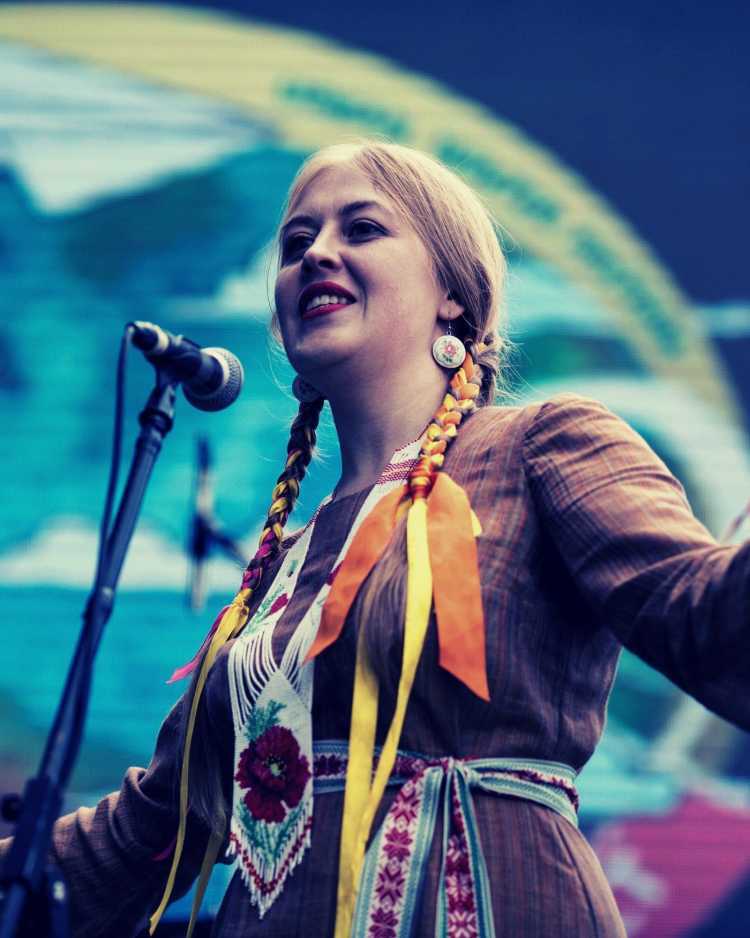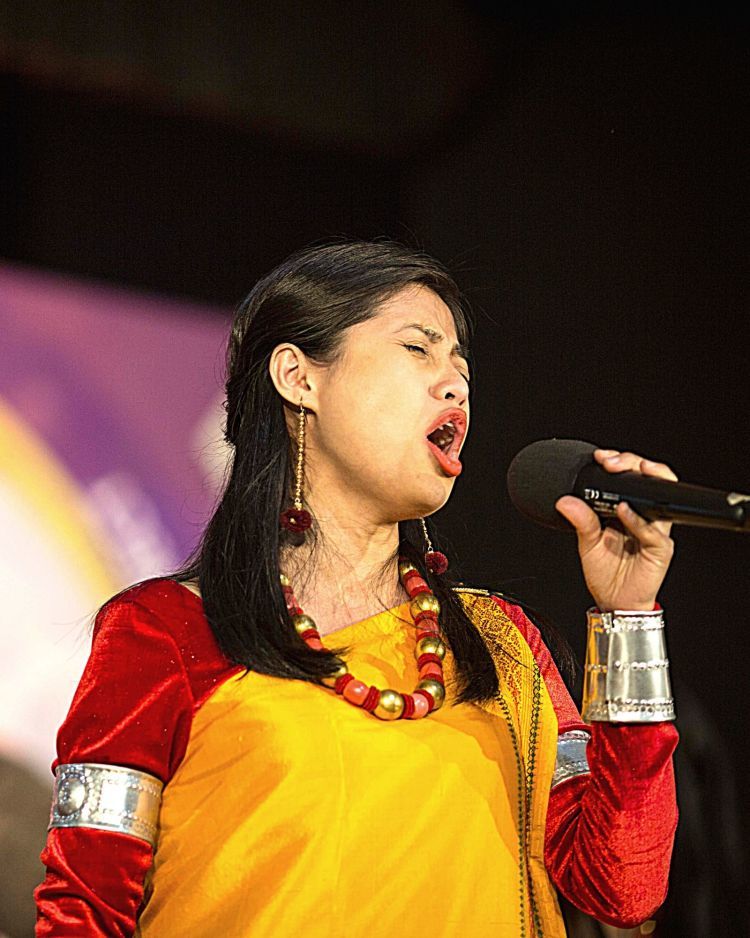 Besides a display of various contemporary creative arts, the annual festival now provides a platform to initiate discussions and engagements on 'Environmental Conservation'. Representatives of various global organizations, associated with environmental conservation have teamed up with the festival. In 2018, with the Metropolis Asia festival, an event called the 'Earth Connect' was embedded. The direction of the event was to stress on curbing usage of non-biodegradable material, especially plastic. A special art installation "You did it! You used, You trashed and You wrapped the world in plastic" was erected at the venue.
Read about what Photographer Arpan Kalita , involved with Metropolis festival says
The world of an artist is limitless. Sometimes it can be found hundreds of miles away and sometimes just a few feet away. Art is always on his self. For six years in a row, Metropolis Asia, with all its various suffixes, has been able to gather an immense support and participation from various corners of the world. It stands true to its purpose in bringing creative ideas together.
GOODSTOCK Festival, Guwahati, Assam
Usually, in a commercial music festival, especially held in urban areas, there is a vicious scuffle to be near the stage and a general chaos prevails. What started as a meeting of common minds united by a common agenda of good music, Goodstock, a private event has found a special annual acceptance in Guwahati. Each year on March 13, a group of musicians gather at a private space in Guwahati's Panikheti area. This started in 2009.
Positioned between a railway track on one side and the Brahmaputra River, a free for all event, Goodstock is fast becoming a thing to look for every year. The organizers provide the stage, sound, lights, and some basic food too! Goodstock is a small, relaxed event that enables the motley crowd, used to bigger events like Bacardi NH7 Weekender and the Ziro Music Festival; experience a noiseless crowd, new artists, good music, good food and a good time with friends. Goodstock is a personal event. Everyone knows everyone, well almost. Borne out of a jam session between friends, Guwahati based vocalist Hridoy Goswami, musician Uzzal Phukan and entrepreneur Jitu Das, Goodstock was a concept well coined.
Also Read 5 Books to Read Before Visiting Northeast India
SANGAI FESTIVAL, Imphal, Manipur
Named after the state animal of Manipur, Sangai, the brown-antlered deer, Sangai Festival is an annual state-sponsored event that started in 2010. Manipur has always been the hotbed of fine arts in Northeast India. This state has produced world-class artists especially in the fields of dance and drama. Each edition of the Sangai festival showcases Manipur's local handlooms, handicrafts, indigenous sports, ethnic cuisines, and a lot more.
Manipur's very own martial arts form, Thang Ta, which includes a combination of spears and swords,Yubi Lakpi, a form of rugby played with greased coconut, Mukna Kangjei , that combines hockey with wrestling and Sagol Kangjei, modern polo, all is a part of the festival. It is widely believed that modern polo originated in Manipur.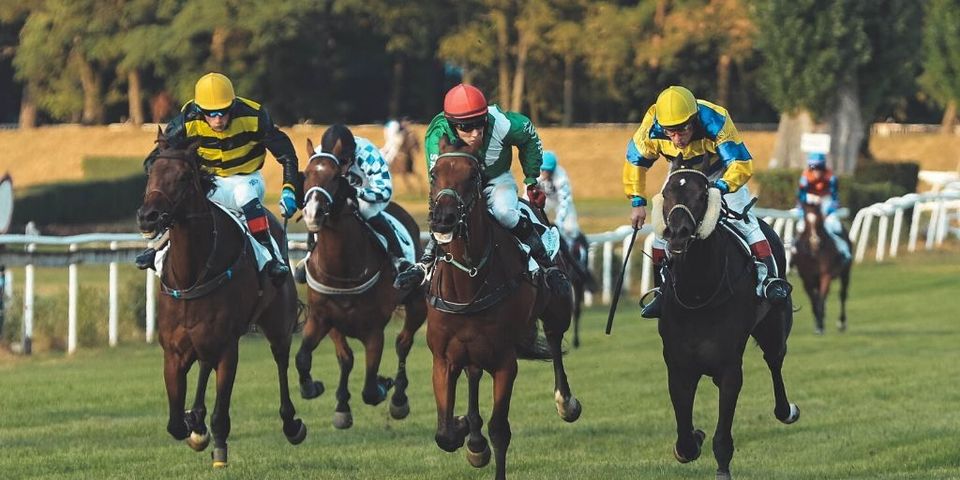 Although people of Manipur are divided into sects like meiteis, naga, kuki, meitie pangal, and a few others, their harmony and their belief in their own culture and tradition is unshakeable. You will rarely meet a Manipuri, who will for once not mention art and culture in their conversation with an outsider. Sangai festival is only getting bigger and better each year. The festival is positioned to the end of November for one week and becomes an excellent prelude to visitors wanting to visit the more prominent Hornbill festival in Nagaland held in the first week of December every year.
"Anybody with a few spare cash can produce a film in Manipur. It's not the important point though. What's remarkable is why Manipuris get so excited about dedicating themselves to such a low-margin and high-risk venture as filmmaking that promises nothing more than a few pittance in profit at best. The answer is, Manipuris love arts, music, dance, and theater; and cinema provides the ultimate platform that happily blends all these. Above all, they love experiments." - RANJAN YUMNAM - a progressive art critic of Manipur voices the Manipuri sentiment on arts and culture in his description of Manipuri cinema.
Sangai festival amplified in 2017 with the participation of artists from Japan, Thailand, Sri Lanka, Nepal, Bangladesh, and Myanmar. Apart from the primary venue in Imphal, the state capital, the festival now has extended venues in near towns.

GUWAHATI INTERNATIONAL FILM FESTIVAL, Guwahati, Assam
State-owned Jyoti Chitrabon Film Studio Society and Dr. Bhupen Hazarika Regional Government Film and Television Institute organize the very interesting Guwahati International Film Festival (GIFF). In its 3rd edition in Guwahati, around 70 internationally acclaimed film personalities took part in the festival. Cinema commissionaires from South Korea, Hungary, Taiwan, Trinidad & Tobago, Bolivia, Argentina and Bangladesh visited the festival.
Ashghar Farhadi, Iranian film director's Oscar-winning movie 'The Salesman' was the first movie to be screened in the first edition of the festival held in 2017. The GIFF started with six sections in World Cinema, Indian Panorama, Retrospectives, Cinema of the Northeast, Cinema of Assam, and the Tribute.
As an interesting art festival of Northeast India, the GIFF promoting global cinema, it is quite a platter to movie buffs of this region.
"Film festivals promote high art rather than regular cinema. Festivals bring to local people global cinema which otherwise is not available to them." - Krzysztof Zanussi, Polish Film Director
High art indeed, the 1st edition saw a total of 78 films being presented from 32 countries, the 2nd edition saw 108 films from 50 countries, and the 3rd edition showcased 100 movies from 65 countries. The 3rd edition saw an updated version where the Cinema of Assam was merged with the Indian section and two new sections, 150 years of the Mahatma and a Competition section was introduced.
Internationally acclaimed filmmaker from Assam, Rima Das states "This is the perfect time for promoting movies. In this era of the internet, it has become much easier for new and budding filmmakers to promote their movies, getting an audience is not a problem anymore as we have one of the finest platforms, which is the internet." The Guwahati International Film Festival propagates itself to be a film festival which is free from single-use plastics.
INDIA INTERNATIONAL CHERRY BLOSSOM FESTIVAL, Shillong, Meghalaya
'Just living is not enough. One must have sunshine, freedom, and a little flower' quotes Danish writer and author, Hans Christian Anderson. This is the backdrop that dwells behind the International Cherry Blossom Festival in Shillong that started in 2016. The festival is perfectly positioned in the middle of November and as a move on securing a long term audience, cherry trees have been planted at Mawphlong, New Shillong, and Ward's Lake and near Umiam Lake in the vicinity of Shillong. The cherry blossom festival has some interesting events that include guided night walks through blossoms, bike rallies, and photography contests.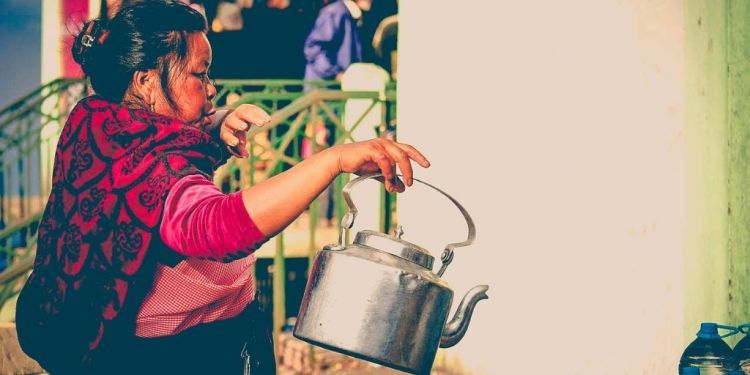 Another interesting aspect is the folk and rock music performances by local artists from various parts of Northeast India. There is even an option to compete in an amateur golf tournament. The 2019 edition, its 4th, saw the inclusion of South Korea as the partner country, extending the International Year of Indigenous Languages event. There are major Cherry Blossom festivals held across the world and the ones in Japan and Paris are huge. But the experience at the International Cherry Blossom Festival in Shillong is none the less and original. The cherry blossoms in Shillong are in full bloom by mid-November and spans across the east and west Khasi hills in Meghalaya.
ZIRO MUSIC FESTIVAL, Ziro, Arunachal Pradesh
Ziro Music Festival that takes place annually in Ziro in the state of Arunachal Pradesh has grown exponentially despite having no major high profile bands performing. Since 2012 what amplified the Ziro Music festival are location and vibes. It has become a sought after venue for all the Indie bands across the country.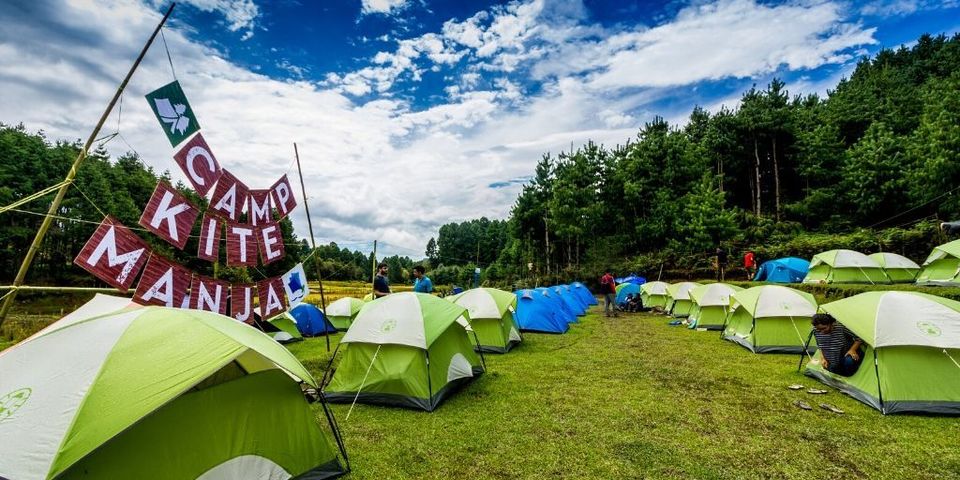 14 accommodations in Northeast India that is making a difference to the planet

Anup Kutty, founder member of Delhi based band Menwhopause teamed up with local Arunachali entrepreneur Bobby Hano to create Ziro Music Festival. Ziro is the district headquarters of Arunachal Pradesh's Lower Subansiri district and stands at 5800 feet above sea level. The site, home to the famous Apatani tribe, is a proposed World Heritage Site. Ziro Valley, for four days since 2012, finds itself taking everything else backstage except creative art and music. For four days creativity finds its rightful stage and appreciating audience, and experience that shapes up future courses of action for many.

"This year widens the cultural confluence. There's Israeli Sufi with Rajasthani folk, there's Italian hard rock and Naga fusion rollers... you name it." ANUP KUTTY, co-conciever of Ziro Music Festival rants about the 2016 line-up
BRAHMAPUTRA LITERARY FESTIVAL, Guwahati, Assam
India is a country where languages and dialects change every hundred miles. Therefore, within this vast plethora of languages, there is bound to have a rich quantity of literary elements. Of late, India has woken up to some beautifully arranged literary events that are much more than book launching arenas.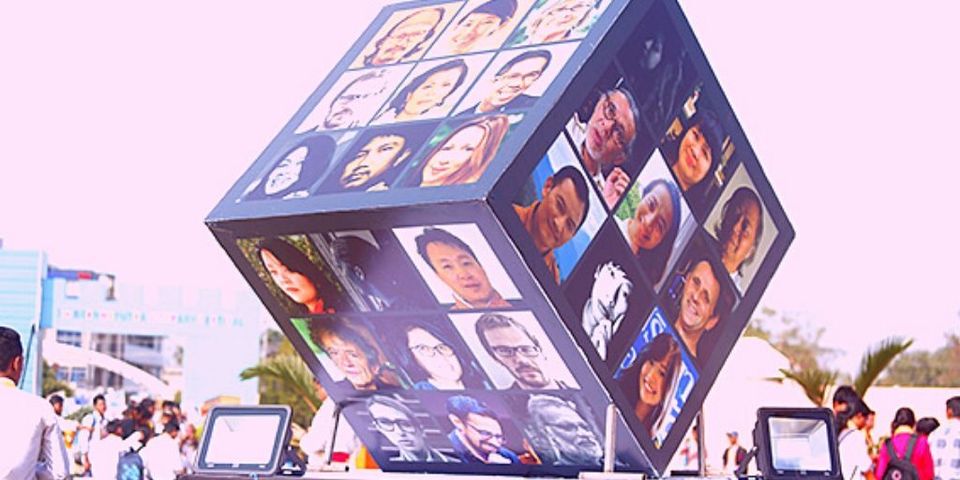 The Brahmaputra Literary Festival, currently in its 3rd edition, is a promising new entrant in the literary festival circuit of India. Held in February at Guwahati the state capital of Assam, this festival is a three days episode hosted with the Srimanta Sankardev Kalashetra.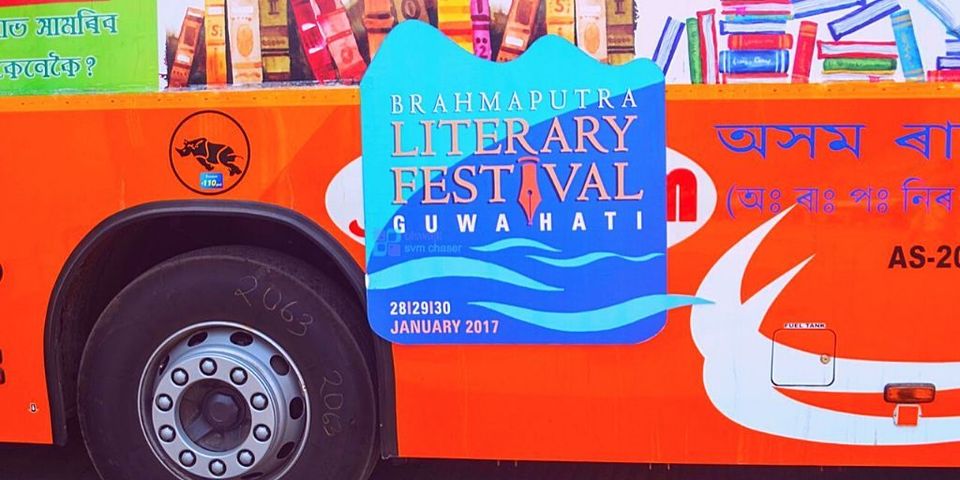 The main components of the festival include discussion on issues concerning books, literature, and language. Sessions are held where the audience can interact with writers, apart from book signing and reading events. It also includes performances by artists showing endemic cultures. Brahmaputra Literary Festival in the long run, aims at streamlining local languages, literature, culture, arts, and media from the northeast Indian regions so that a broader audience is accumulated.
Across the country, literary events like the " Jaipur Literature Festival, the Times Litfest, Lucknow Literary Festival, Delhi Literary Festival, and others have become brands in it. Brahmaputra Literary Festival as a new aspirant in the Indian literary ambit will have to maintain a consistent global content. This festival has to focus on giving a platform to new ideas and create an atmosphere of enthusiasm. As Mary McLeod Bethune says "We have a powerful potential in our youth, and we must have the courage to change old ideas and practices so that we may direct their power toward good ends."
My name is Amitabh Sarma and I am a storyteller. People fondly call me the "traveling pundit"; I humbly present myself as the "bearded traveling soul". I am also the co-founder of an experiential travel start-up, based out of Guwahati in Assam, Eventours Travels LLP. We started this company in 2015 . www.eventours.in
My blog site is www.beardedtravelingsoul.com In case you want to contact me or Eventours Travels please do write to me at amitabh@eventours.in.