Day 1
After a lousy 7 hours bus ride from Bangalore, my sister and I finally reached the erstwhile French colony for Pondicherry sightseeing. Our Airbnb, A La Villa Creole was located in White Town, some 2.7 Kms away from the bus stop. Although there was an abundance of auto drivers even at 6 in the morning, right outside our bus stop, we had to haggle a lot to finally get a driver who charged a reasonable amount. We were welcomed by our magnanimous hosts who showed us our cosy thatch cabin. I was thrilled to explore this quaint French town despite my sleep deprivation. While my sister engaged herself in getting ready for the day, I excitedly rushed down the stairs to explore the vicinity. Walking 500 meters away from my stay, I was greeted by sea vistas and vibrant houses.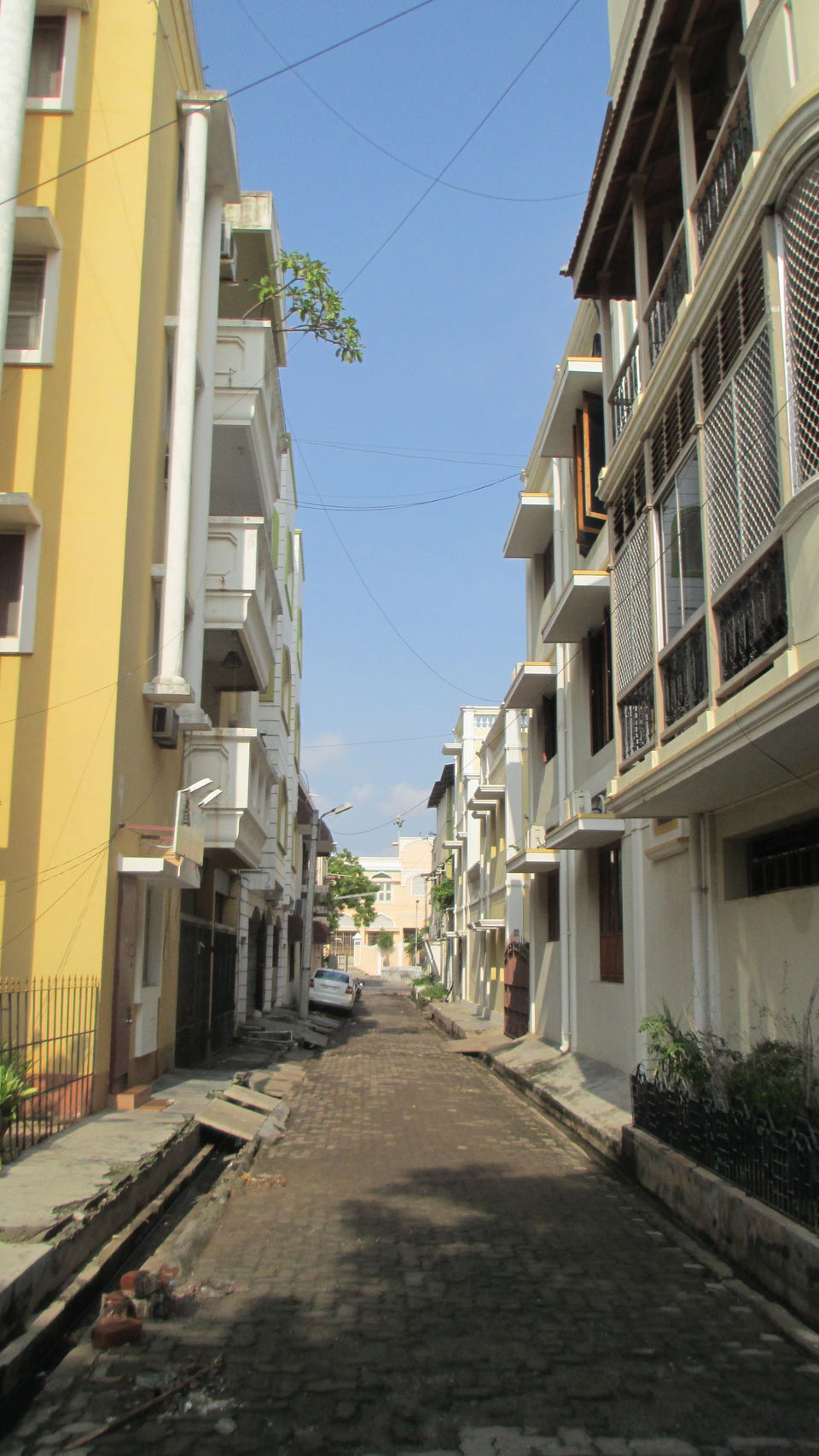 After my quick errand, I returned back to my stay and with the help of our host, booked an auto for the whole day to cover all the places, albeit one can rent a two-wheeler at a much lower price.
PARADISE BEACH TOPS PONDICHERRY SIGHTSEEING
Paradise beach was our first stop for the day. Usually, to reach the paradise beach, one has to pay for a ferry ride (Rs. 200/per person), however our auto driver saved our 400 bucks and took us via road. The beach was very serene, with few people and clear water.
We frolicked to our heart's content before we moved onto our next stop, Auroville. We took a little detour and visited two local temples which were located in a rather remote location, away from tourist attractions. Perhaps the auto driver wanted us to leave no stone unturned in our Pondicherry sightseeing.
AUROVILLE
Auroville is an experimental township for the purpose of realizing human unity. At the centre of the township lies the Peace Area, comprising the Matrimandir. While everyone can see the Matrimandir from outside, one needs a pass to get inside the Matrimandir. The free passes are limited in number and hence, should ideally be collected a day in advance. We got the passes for the next day, even though we walked a kilometer in sweltering heat to see the Matrimandir from outside.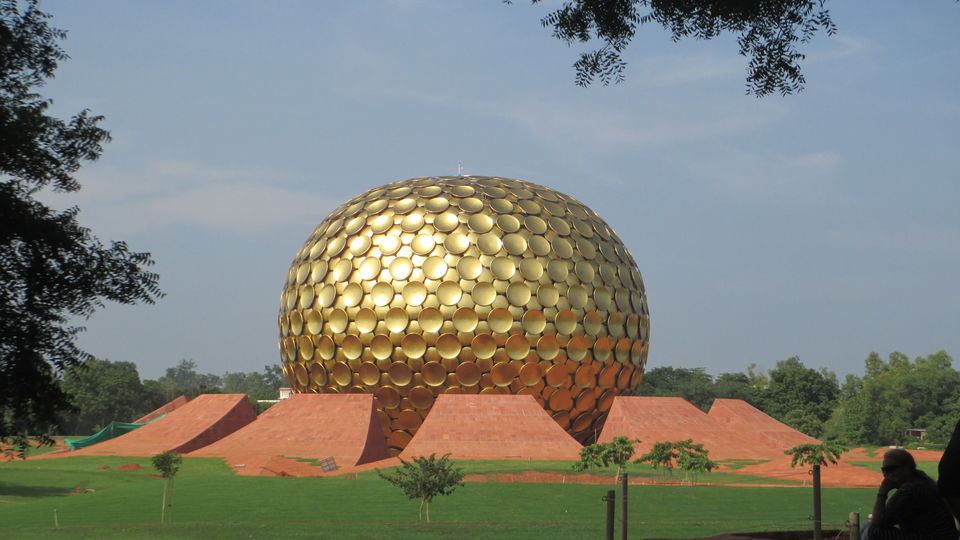 After spending quite some time in Auroville, we headed towards a nearby beach.
SERENITY BEACH
Contrary to its name, the beach was actually pretty crowded. But shortly after spending some time on the beach, we took a motorboat ride and my beliefs about its name were reinstated. It was oddly tranquilizing to be surrounded by the tumultuous waves.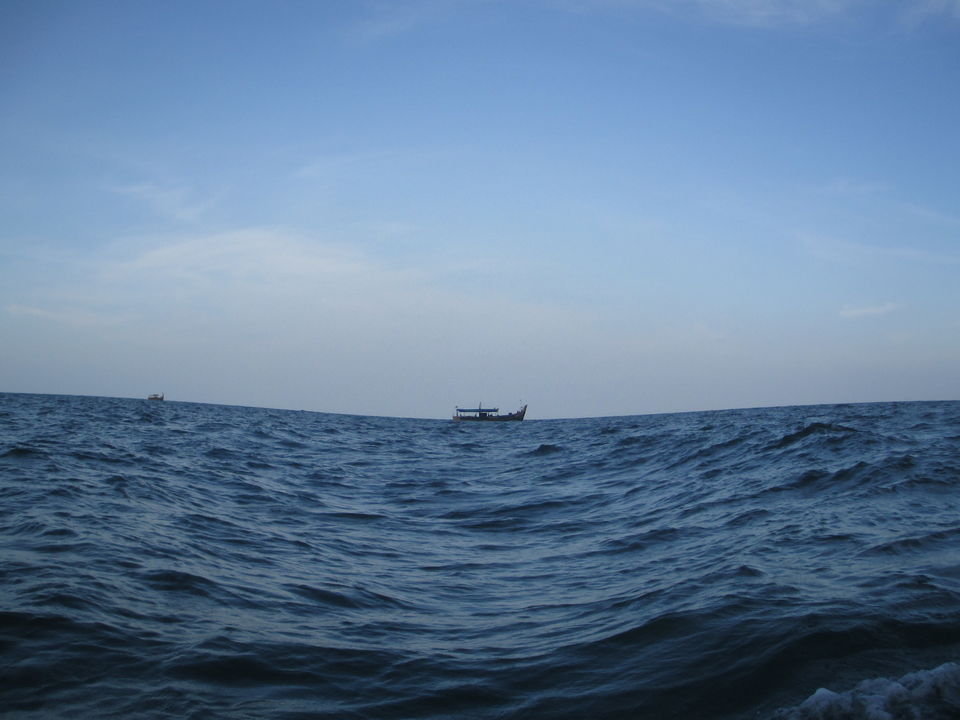 The journey from Serenity Beach to back to White Town was rather long, in this small town. We decided to cover all the churches in our Pondicherry sightseeing tour before crashing our homestay.
IMMACULATE CONCEPTION CATHEDRAL
The architecture of this church is quite captivating and the inside is very quiet and simple. We did not see many tourists around it which made it even better.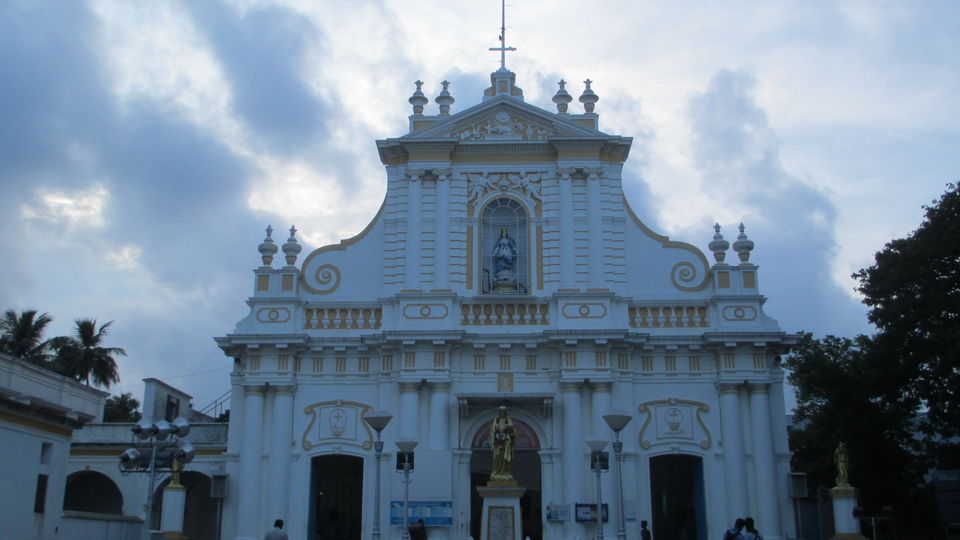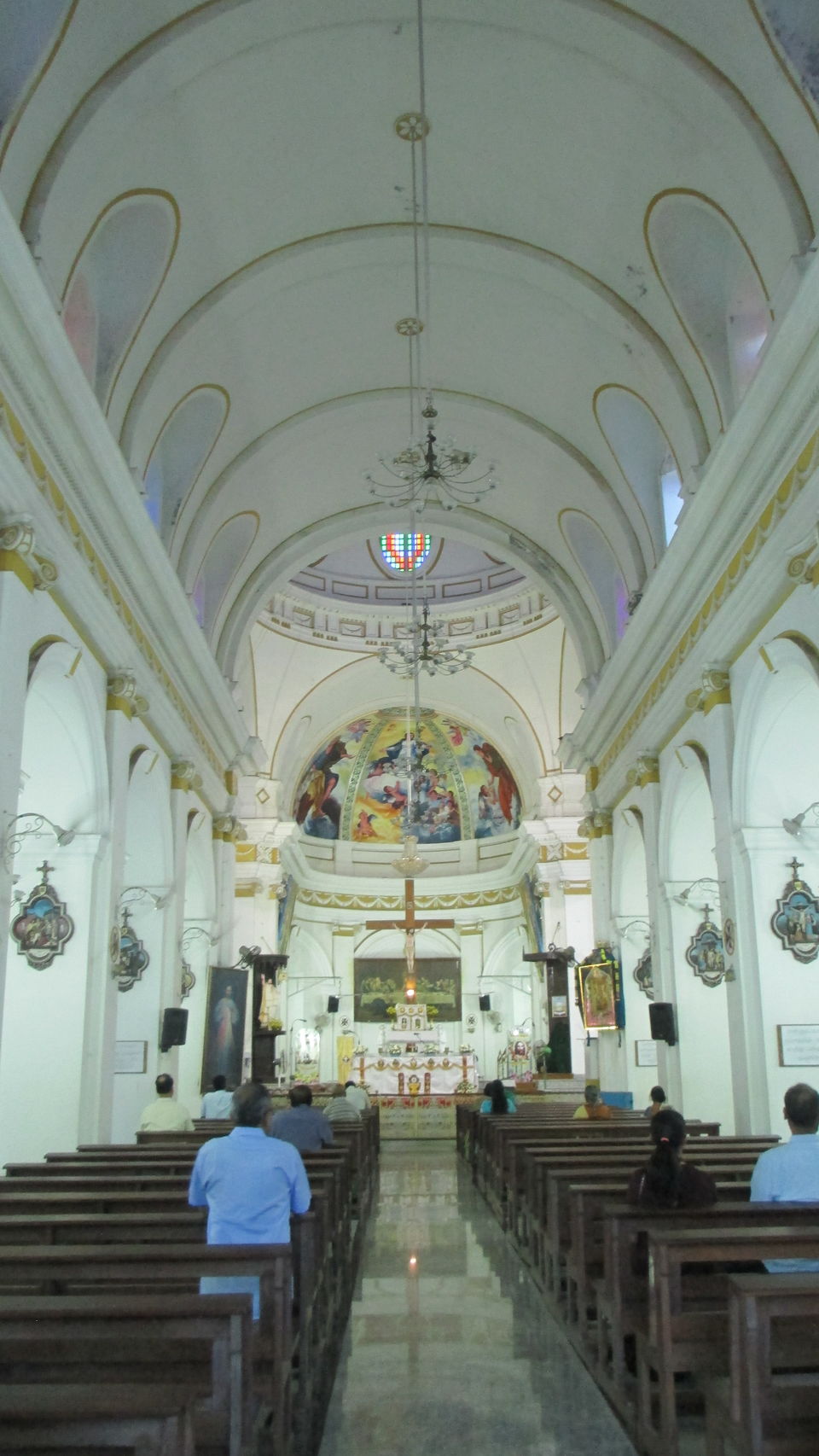 EGLISE DE NOTRE DAME DES ANGES CHURCH/DOMAS CHURCH
This church was even quieter than the previous one. The interior architecture is meticulously beautiful. The pastel pink exteriors are very soothing to the eyes.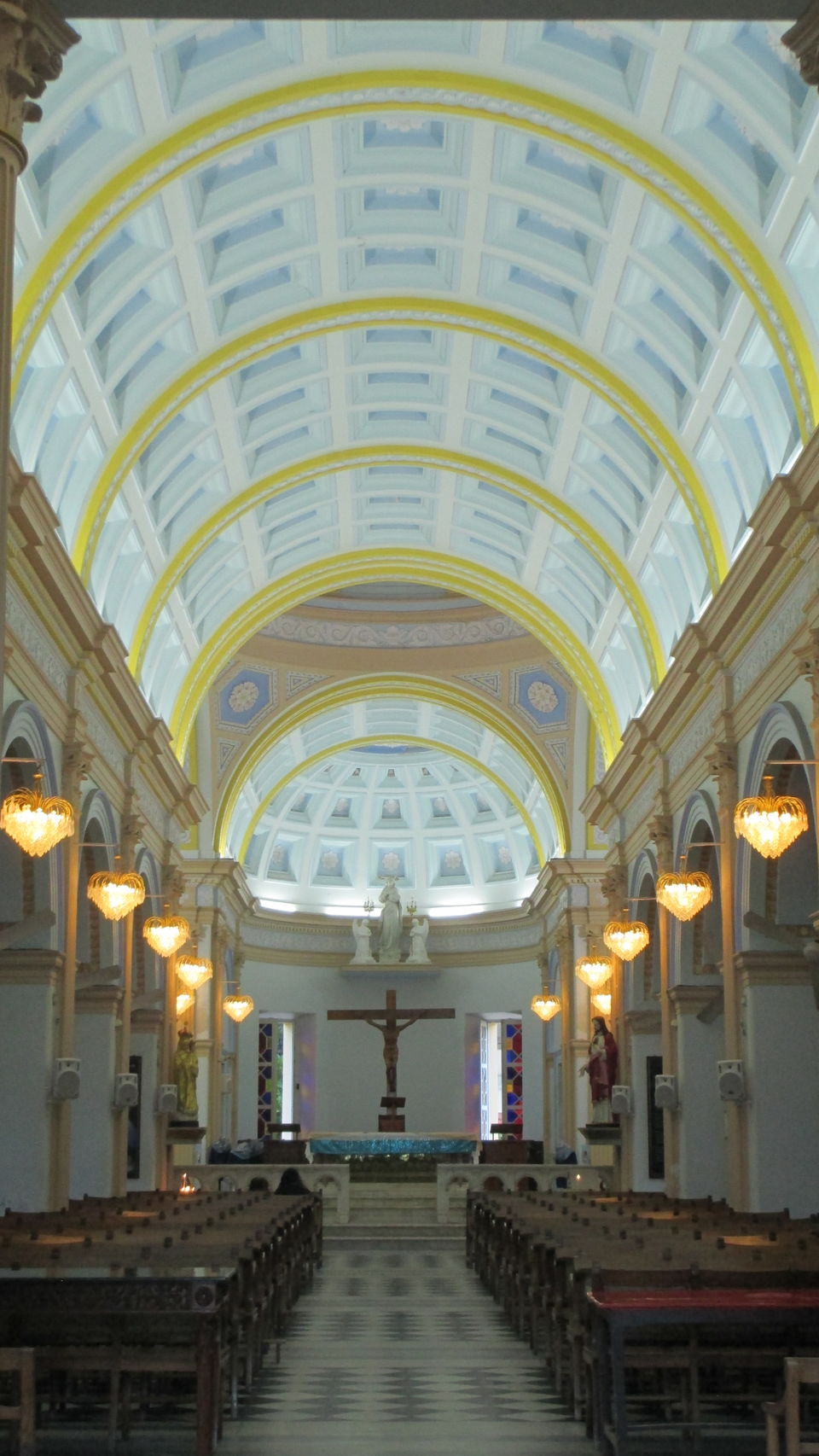 THE BASILICA OF THE SACRED HEART OF JESUS
This church is a flag bearer of Gothic architecture. Though the church is majestic with vibrant colors, we didn't spend much time, partly because we were tired and partly because there were too many tourists.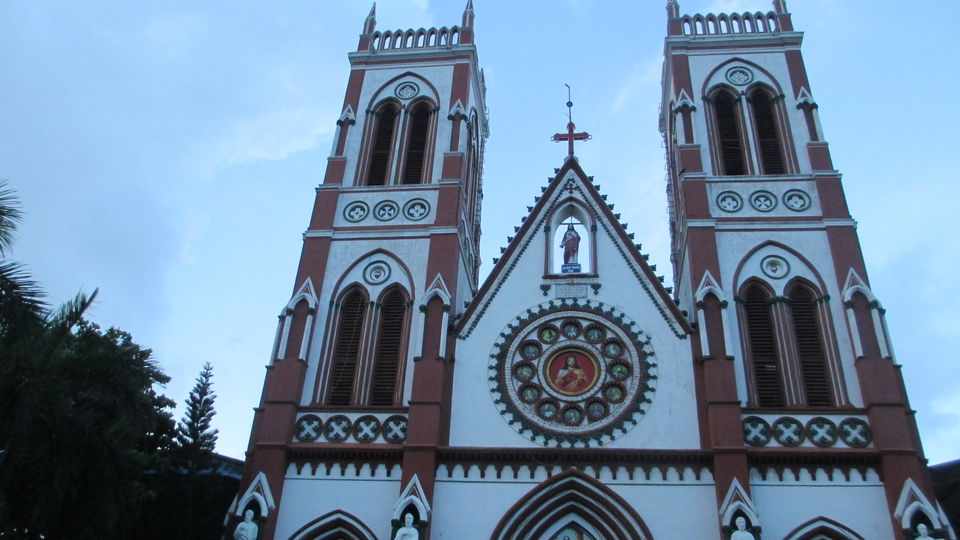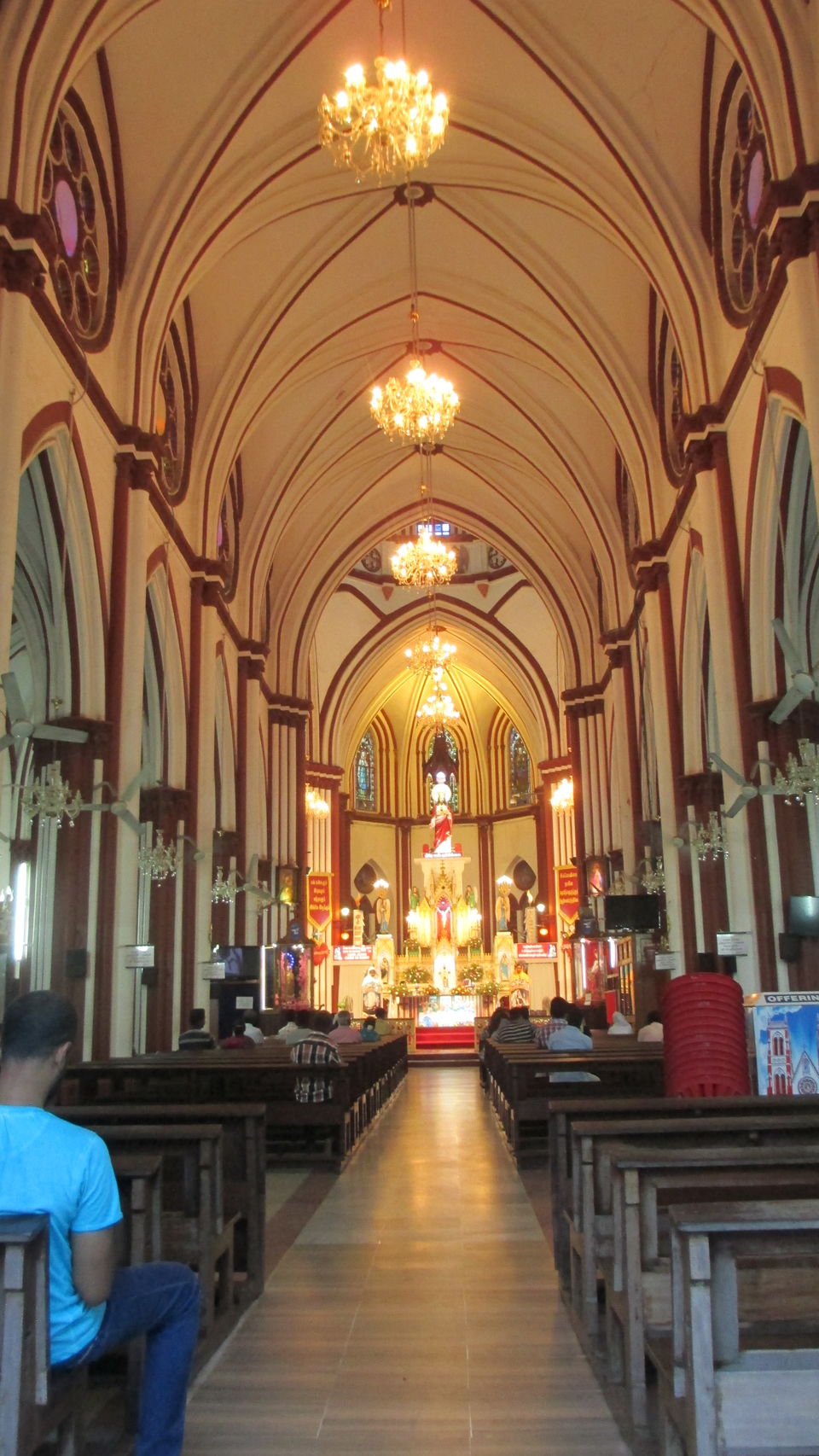 By this time, we were pretty tired and crashed the bed for an hour or two after which we went out to the rock beach and walked along the promenade.
ROCK BEACH AND THE PROMENADE
We roamed around the promenade, which is a long stretch of road by the sea in the evening.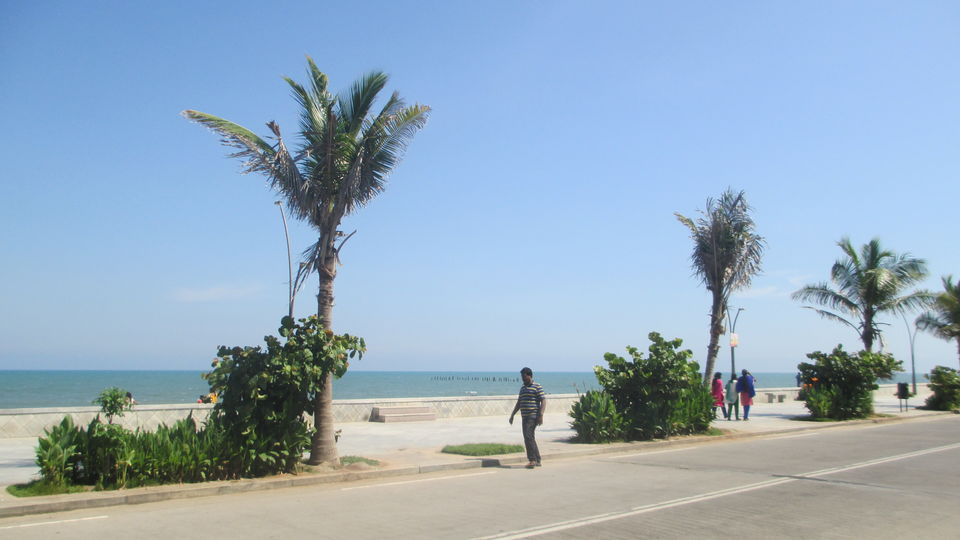 We grabbed some italian styled ice creams from GMT (Gelataria Montecatini Terme) and sat on the rocks by the beach till we saw the moon rise which illuminated the whole sea.
We ended our day with exploring restaurants around White Town and finally settled upon one where we ended up eating pasta.
DAY 2
Like the first day, we booked an auto for Auroville and started at 8 in the morning, for we had our visit to Matrimandir reserved.
INSIDE THE MATRIMANDIR
The Matrimandir can be viewed as a large golden sphere from the outside. The structure is aesthetically designed with convex and concave discs.
As I was a visitor, we were guided by an American man who was living in Auroville since quite some time. He talked to the whole group of visitors and guided us to one of the petal structure (there are twelve petals) where there was a tranquil waterfall through the carved petals and we meditated there for 5 minutes. We were to maintain silence throughout.
Once we entered Matrimandir, we were given white socks by the staff. A spiral pathway illuminated by a faint red light lead us to the inner chamber. The spacious Inner Chamber in the upper hemisphere of the Matrimandir is completely white, with white marble walls and deep, white carpeting. In the center sits a pure crystal-glass globe which suffuses a ray of electronically guided sunlight that falls on it through an opening at the apex of the sphere. This luminescent globe radiates natural lighting in the Inner Chamber.
The Matrimandir is there for "those who want to learn to concentrate." I closed my eyes, meditated for around 5 minutes and I was totally lost for this brief time. It was very surreal and I felt like I was floating. Once my eyes were open, I was just gazing at the crystal for the remaining period.
The amount of time I spent in Auroville, inluding Matrimandir was very calming. One should definitely visit the Matrimandir from the inside.
We spent around 3 hours in Auroville after which we headed towards Auro Beach.
AURO BEACH
We found Auro beach rather average. The tides were very high, making it dangerous to swim, and the area very crowded. We didn't spend more than 12 minutes there and left to get back to White Town and stopped at Sri Aurobindo Ashram.
SRI AUROBINDO ASHRAM
Much like Auroville, the place where Sri Aurobindo's Samadhi subsists is peaceful and one has to maintain silence throughout. Cell phones are supposed to be switched off and photography is prohibited. We were greeted by tranquility and beautiful flowers when we entered inside. People just sit here and meditate in peace.
After our short tour of the ashram, we realized we had nothing much to do as we had covered all the places on our Pondicherry sightseeing list. For the rest of our day, we just explored the cafes, saw Raj Niwas, marveled at the aesthetically pleasing architecture, and sat by the rock beach till it was time to catch back our bus to Bangalore.
All in all, it was a lovely retreat.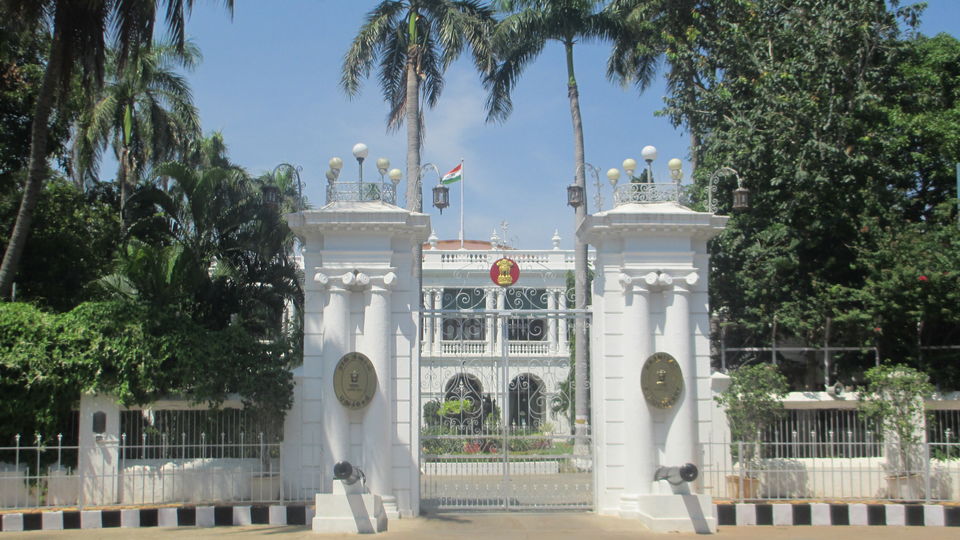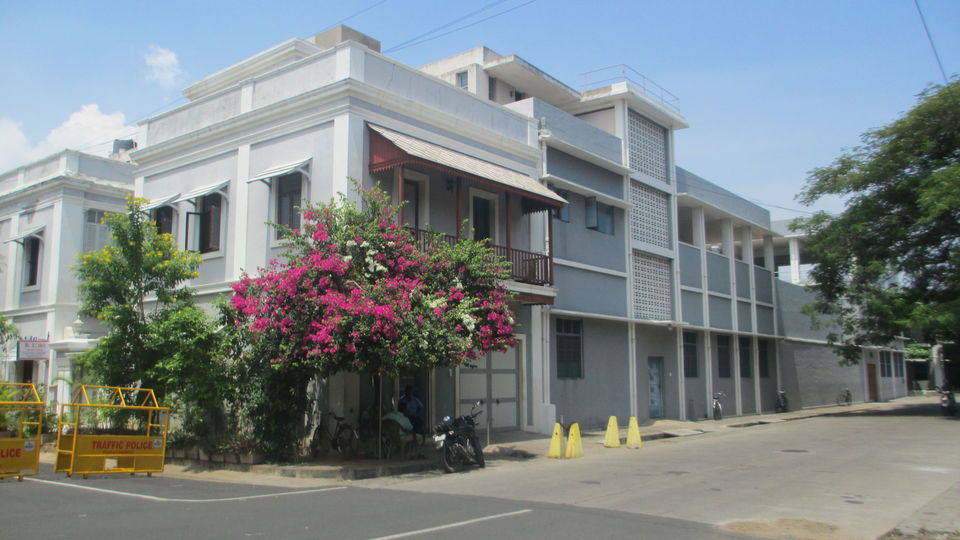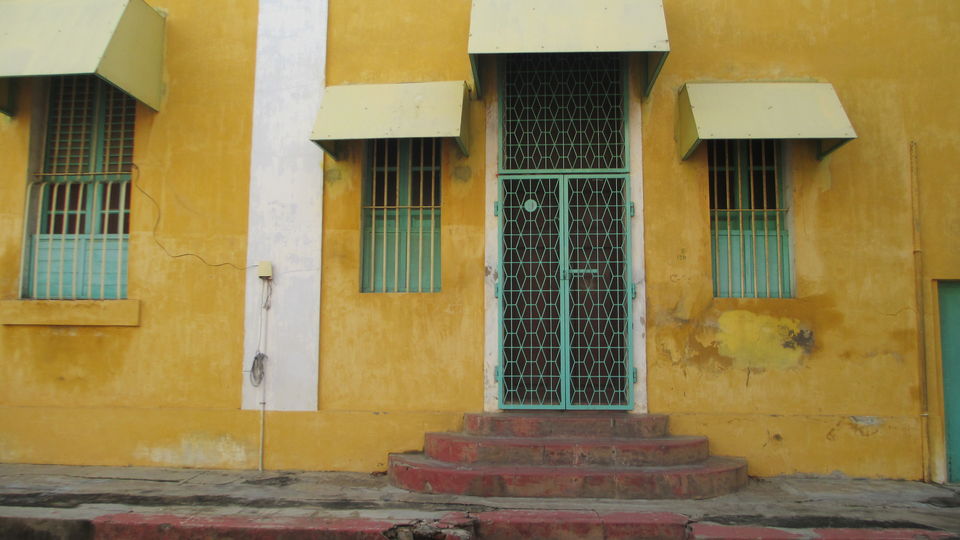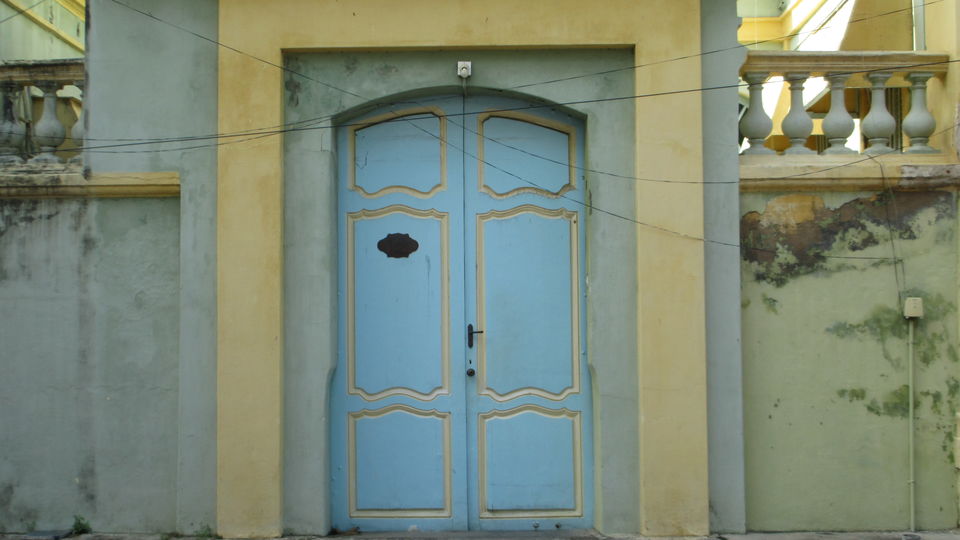 Frequent Searches Leading To This Page:-
weekend getaways from pondicherry, weekend getaways near pondicherry, tourist places near pondicherry within 100 kms