Tucked in the east coast of India at 170 kms from Chennai, Pondicherry (Pondi), is a union territory whose charm can make you question, are you really in India? French Rule left its impression on this little coastal town, giving it its own aura. That's what makes it a must visit place before you plan for your expensive Europe trip!
Although you can explore most of the tourist spots in two days, travelling to this magical town is way beyond simply touring. This is a place where you don't just travel, you experience its vibes. If you are looking for a wholesome travel experience beyond itineraries, this is the place for you!
Day 1: White Town - Heritage Town - Pondicherry Museum - Bharati Park - Cafes
White town/ Heritage town is where every perfect shot of colourful buildings that you may have seen of Pondi is clicked. The streets here are like a maze of blocks. Every block has its fair share of cafes, boutiques, hotels and villas. All the places are at stepping stone's distance, so we preferred walking and exploring. In fact many people simply hire cycles and tour around white town!
Best thing here is how you can leave your urban life behind and find pleasure in small things. You can simply walk where your heart leads you and enter the cafe you like. Some of places we explored are Pondicherry Museum, Bharati Park, some bookshops and libraries and lots of cafes! French, Italian, Mexican, Indian, you name it and you'll get it. We loved all white decor of Artika Cafe Gallery, Bombay Kulfi that we had in Pondi, and the best waffle ever @ Cafe des Arts.
Day 2: Rock Beach/ Gandhi Statue/ Promenade - Serenity Beach - Auroville - Churches
I've some weird obsession with sunrise as I don't get to experience its grandeur living on the west coast of India. Pondi satiated my obsession. First thing in the morning, we went to Rock beach/ Promenade/ Gandhi Statue (all are just a single spot).
Savouring steaming coffee at Le Cafe gazing at the ocean gave us a headstart as we had lot planned for the day. They even had a rooftop and a souvenir shop from where I bought some pretty ceramic bells.
Next on our list was Serenity Beach. This is where you can get adventurous with surfing if you desire. Ocean appeared like a white fur blanket of the sea foam. The waves were strong and quick. Climbing the rocks to get a better view was the best decision I made! Many people think of Goa for relaxing on beaches, but Pondi has far clean and secluded beaches.
Rejuvenated us, headed to Auroville to get visiting passes for Matrimandir. Auroville is a universal city based on principles of equality in diversity irrespective of gender, cast or nationality. People here live in harmony, without money being driving factor of their life. In the centre of Auroville is 'Matrimandir', an edifice of spirituality. You can tour the premises the same day you visit, however to visit insides of Matrimandir, you've to take passes a day in advance. These cannot be booked online/ through agent nor can one collect it on your behalf.
Inside Auroville is a boutique where you can purchase a great variety of fragrances in candles, perfumes, cosmetics and a lot of handmade stuff like paper products, home decor, jewellery, etc. Though the stuff is great, but being handmade makes it costly which can burn a hole in your pocket.
In search of north indian food, we discovered a quirky restaurant named '#Dilliwaala6'. It was the only place which gave us true Indian vibes in whole of Pondi and we loved it so much that we visited again next day!
Day 3: Matrimandir - Churches
With Matrimandir visit lined up, roads of Auroville were calling us again. You can see intricate details of Matrimandir as you see it up close. Water flows through petal shaped marble slabs to the centre where a crystal is placed. The only sound you'll hear is of the flowing water, making it perfect for meditation. Several spiral steps lead to the inner chamber of Matrimandir, where rays of light are directed on the crystal placed in the centre, which in turn moderately lights the chamber. You can meditate or do yoga as you deem fit, which will take your this spiritual experience to a whole another level.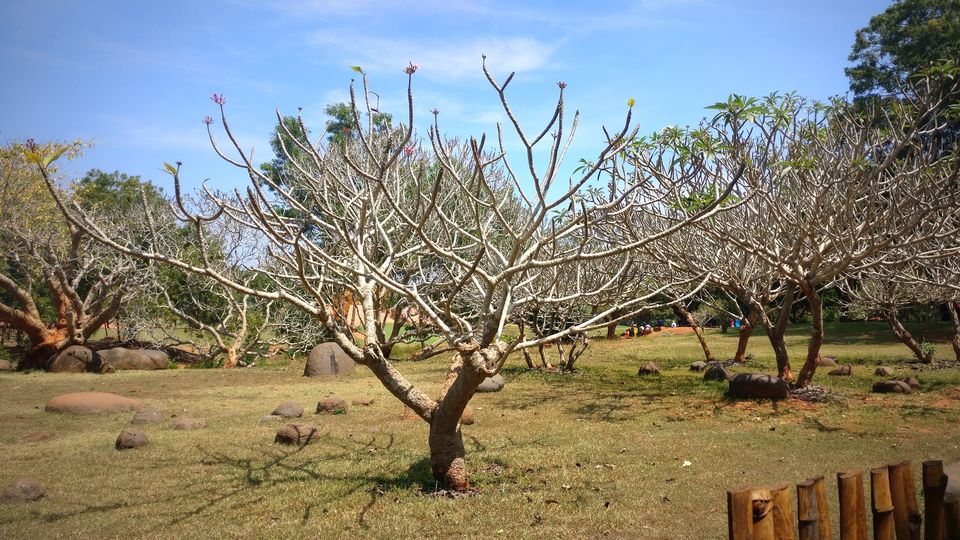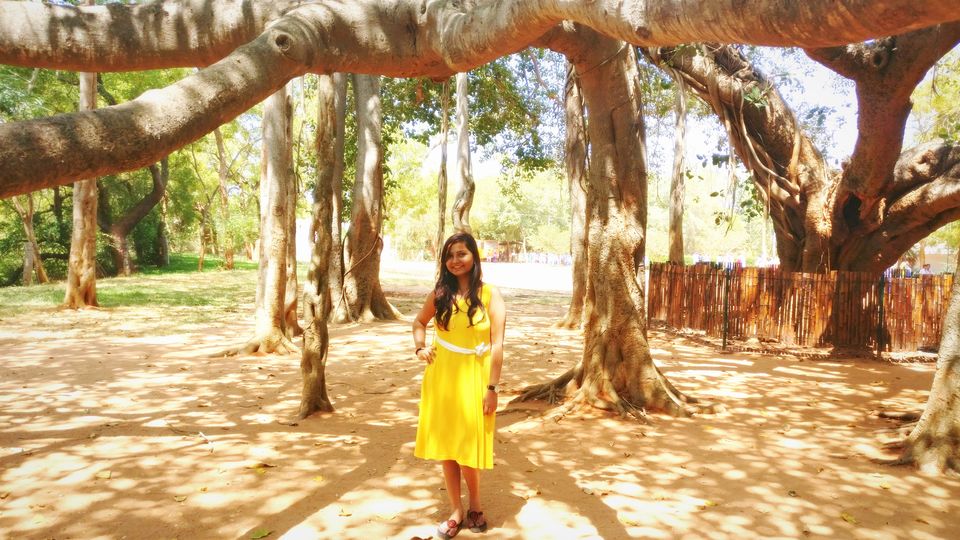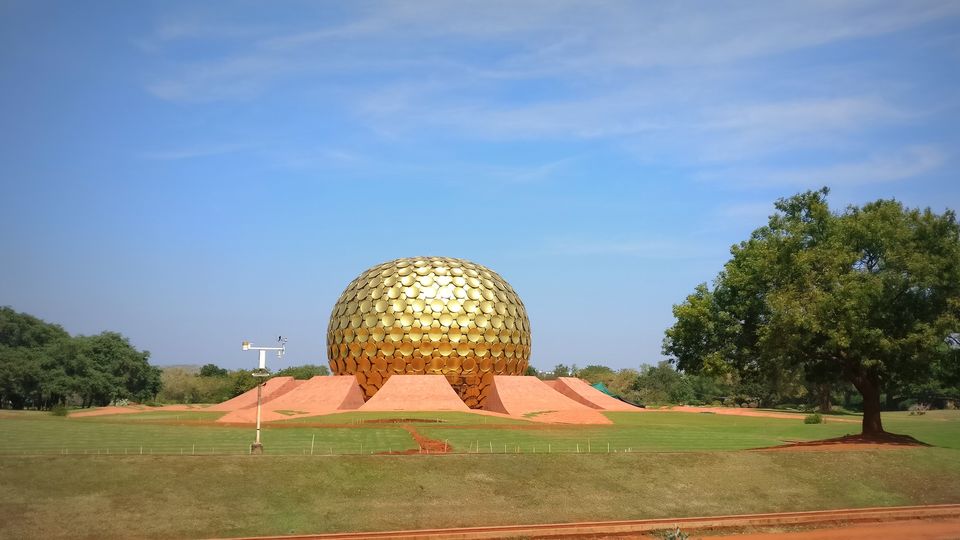 Continuing the spiritual mode, we visited some churches in the evening and called it a day.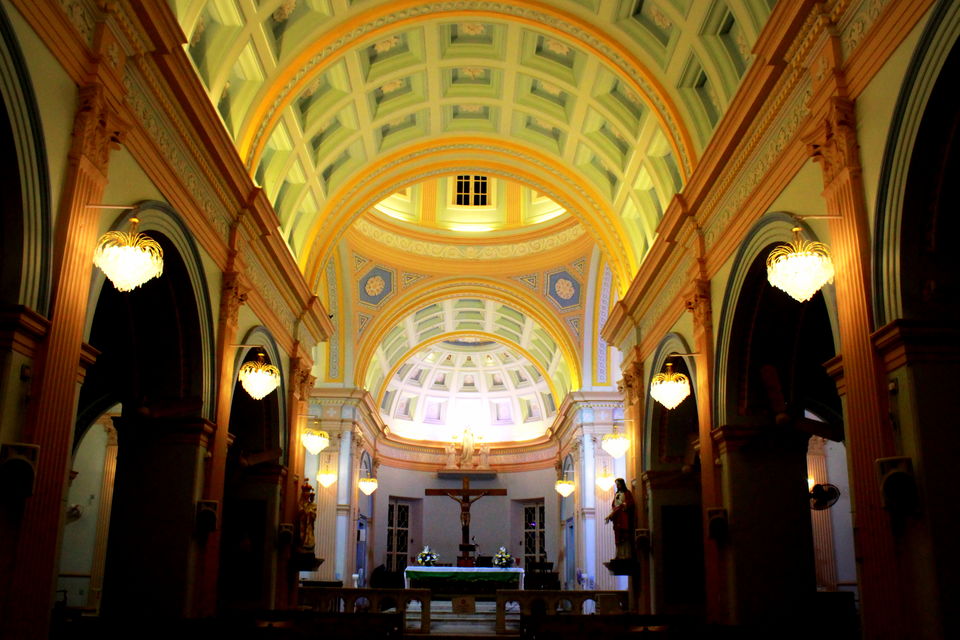 Day 4: Paradise Beach - Lighthouse - More Cafes
With mixed feelings on cancellation of our scuba dive (yes, you can do it in Pondi!) due to bad ocean weather, we headed to Chunnambar boat house to catch a ferry for Paradise beach. Apt to its name, it was a paradise in its own where there was just water and shore as far as you could see.
We were in search of lighthouse as google location was not exact. We luckily managed to find it before its close at 5 pm with local guidance.
As we had spare time in evening, we again went cafe-hopping and shopping.
Day 5: Pondicherry - Chennai
Some goodbyes are hard to say, such was one when I had to bid adieu to this lovely town. Nonetheless, with memories captured beyond photos, we headed to the next chapter of our trip- Chennai.
Some people may have a contrary views that there is nothing much to see in Pondicherry. But the truth is, it is not a place where you go just to see tourist spots. It is a place where you open yourself for a wholesome experience. I hope I make sense! :)
This trip was originally published on :
https://explorewithneha.wordpress.com/2018/03/21/pondicherry-a-wholesome-travel-experience