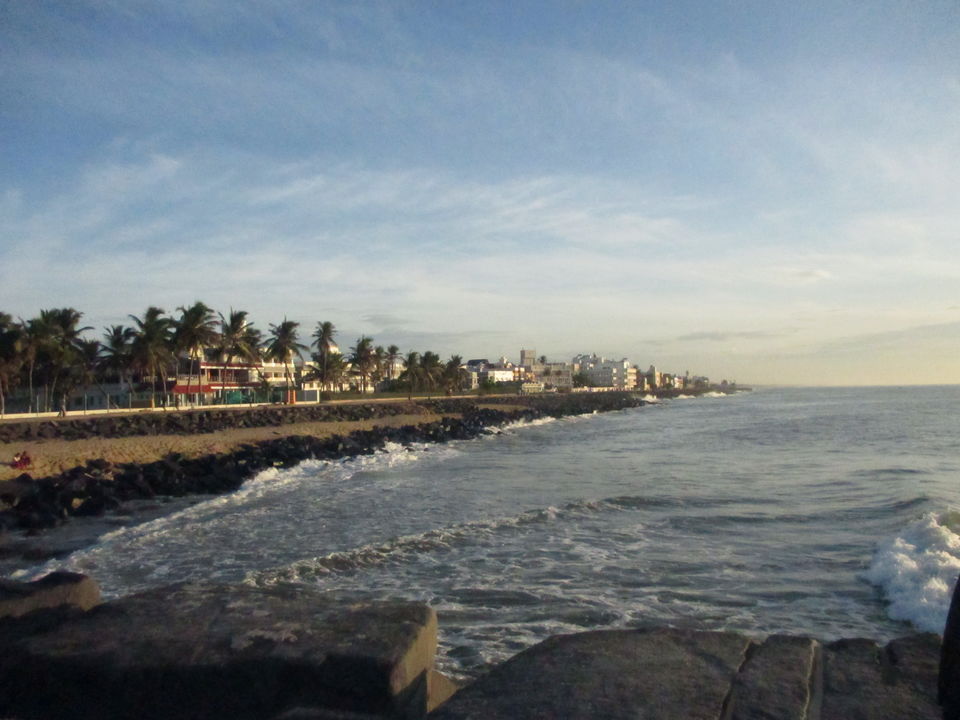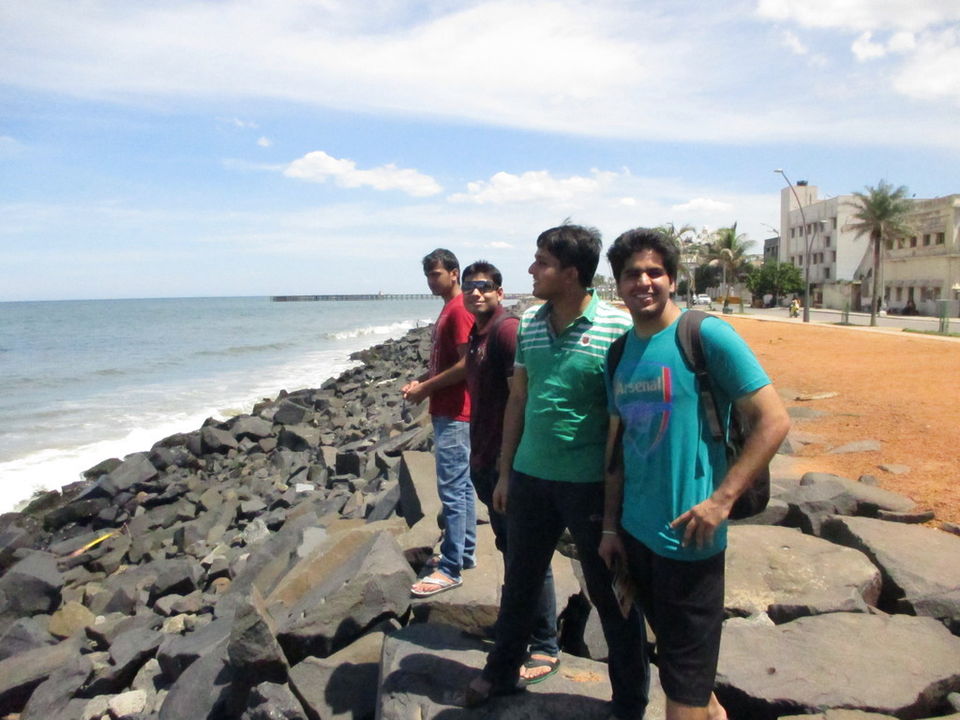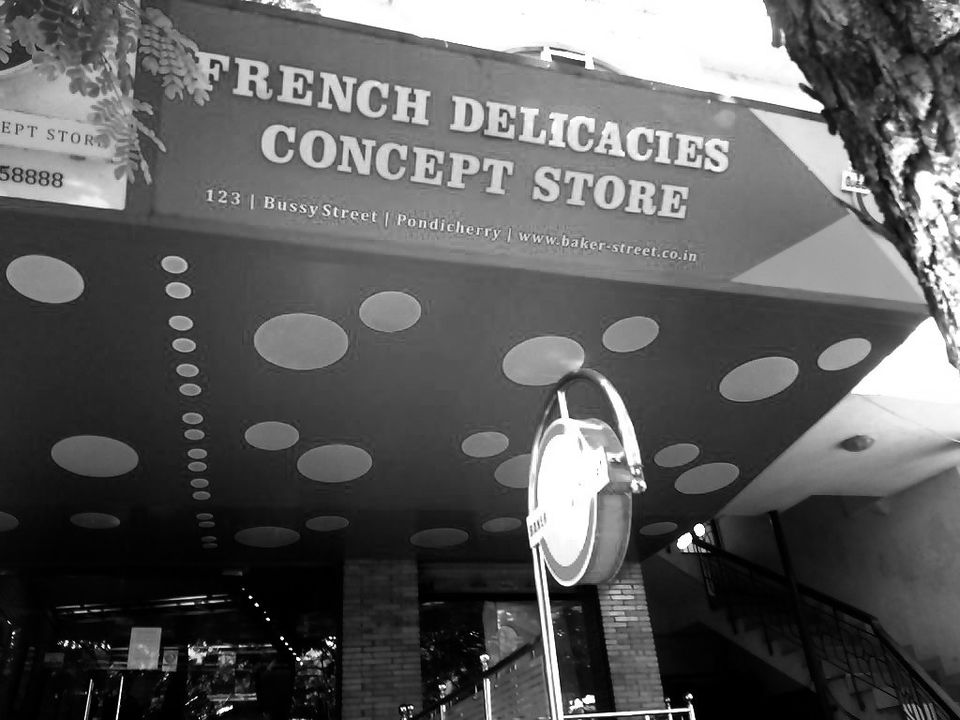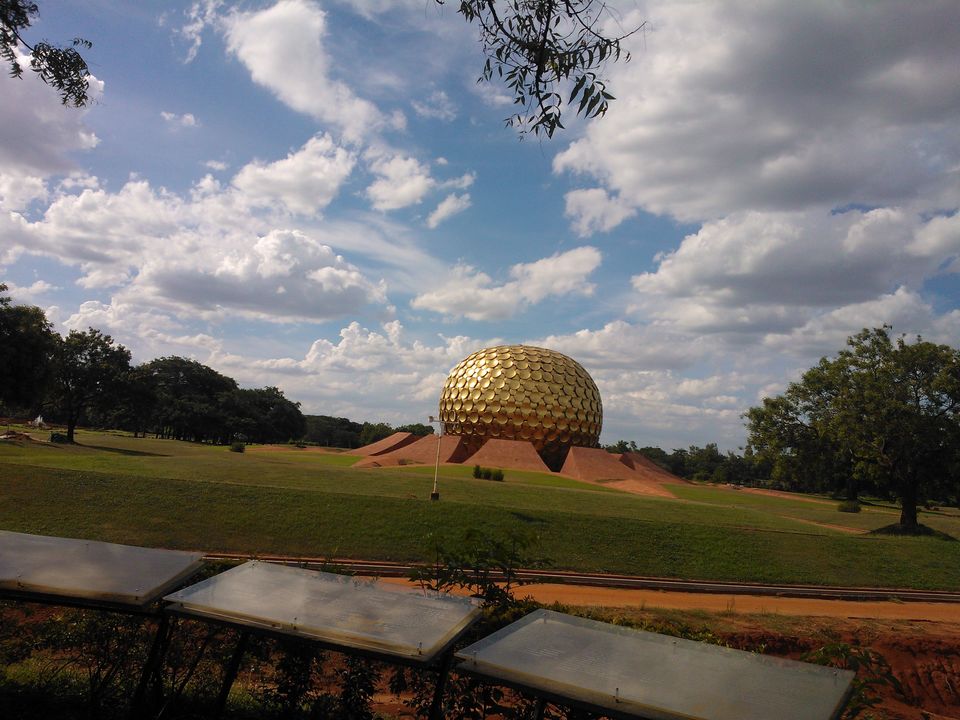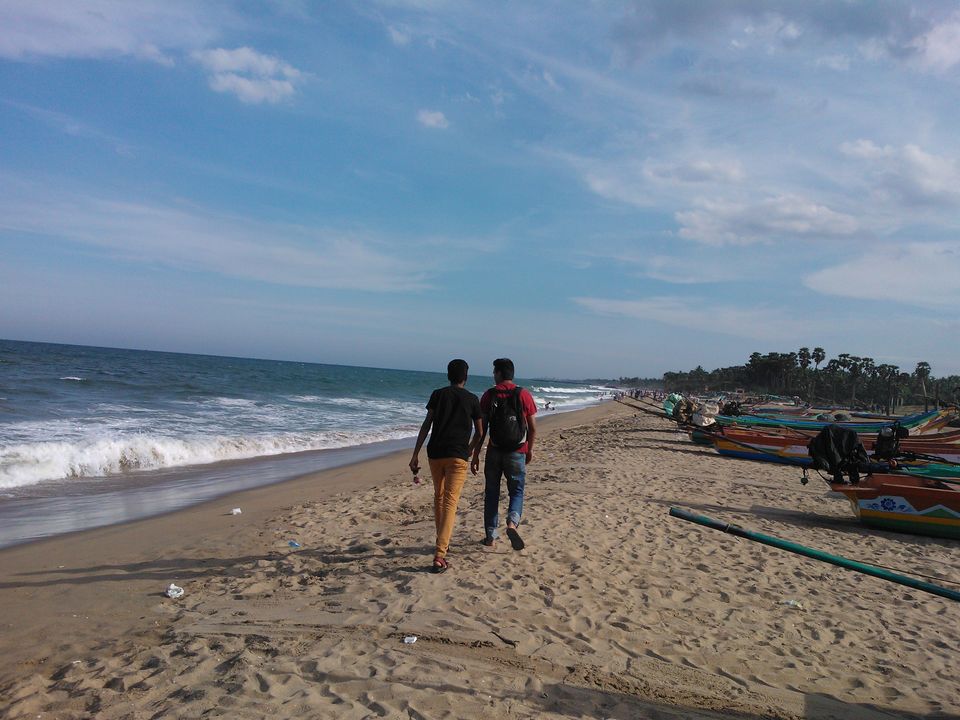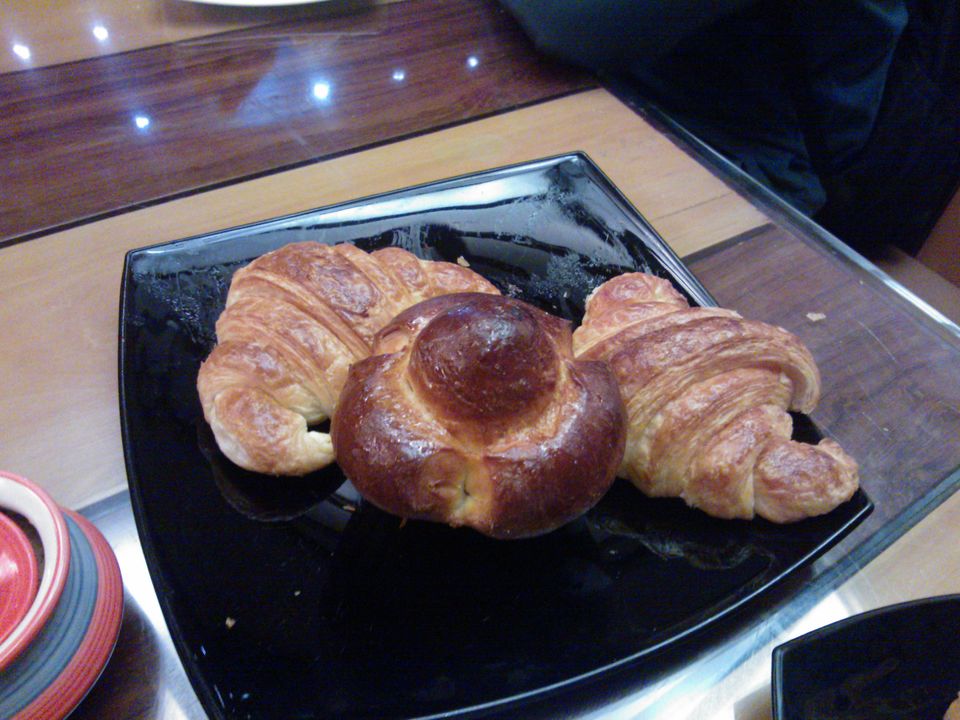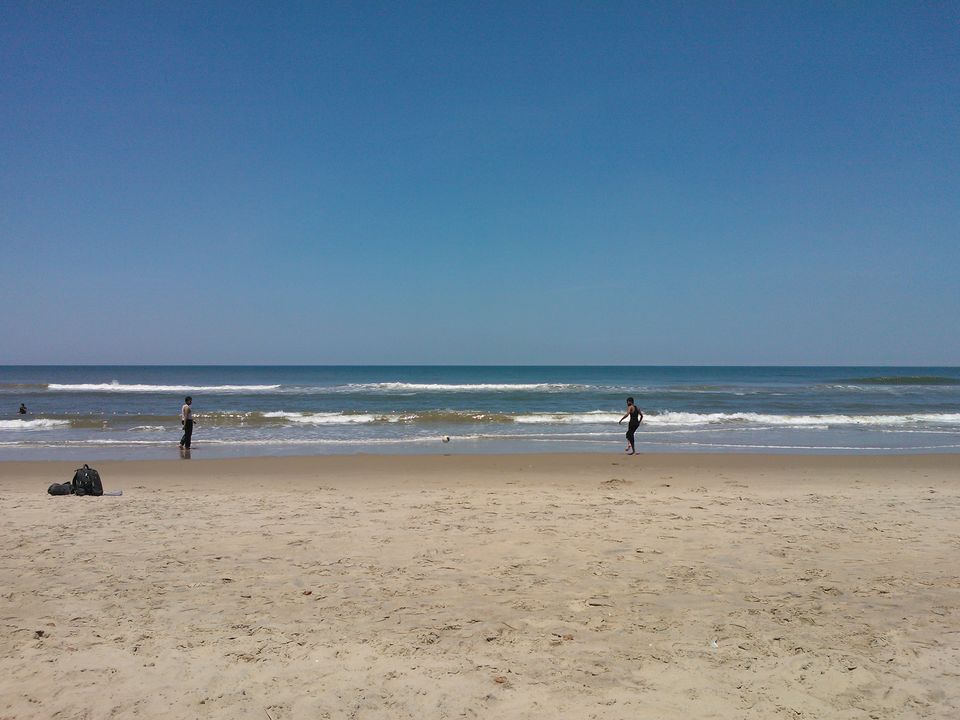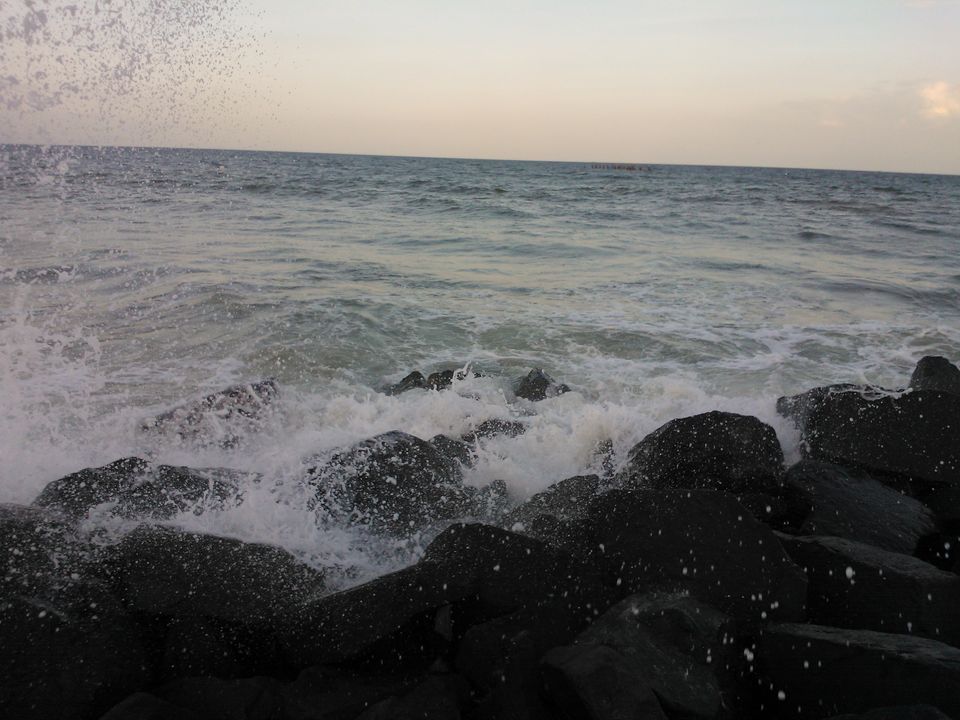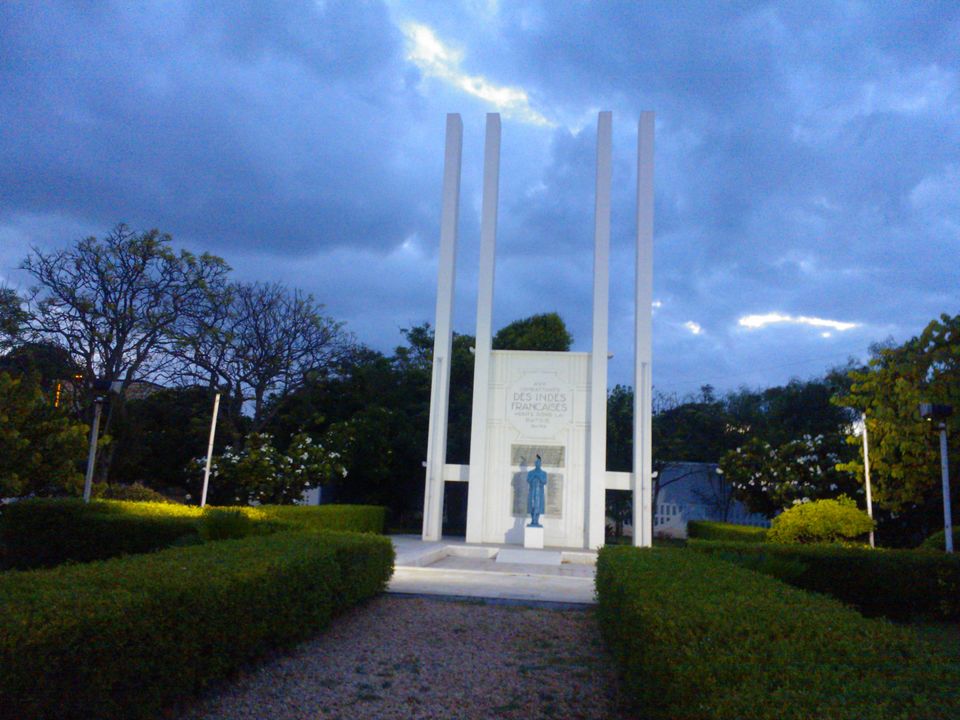 Moribund routine of my internship in Bangalore implied a weekend getaway was around the corner. One fine Wednesday I picked up my phone and declared to my best friend that I was heading to Pondicherry. Surprisingly he and few others wanted to join the odyssey. Bangalore to Pondicherry is roughly 400 Km which can be reached via various means. We chose overnight train journey. There are only 2 trains running on specific days only hence ensure booking in advance to avoid inconvenience. We boarded the Yesvantpur- Puducherry express reaching Pondicherry at about 6 in the morning.
Amidst the station premises a Tourism Information center provides maps listing all places and specific events for that month. The next task was to rent bikes and we faced no problem. Just outside the station is the Basilica of the Sacred Heart of Jesus, Asia's 5th largest church. Array of rental shops are situated near the church. We got 3 bikes each at INR 300 per day. Then we headed for our hotel which we had booked online.
A French breakfast was next on menu. As we walked into Baker Street restaurant French euphoria swept us away. Delineated with plethora of French cuisine, we had a tough time choosing our breakfast. The taste was so irresistible that we had to come again next day morning. Gray havens for a foodie!!!
Since our arrival sight of the sea had eluded us. That changed shortly as we approached Promenade Beach: 1.2-kilometre-long beachfront stretch in Pondicherry. A blue canvas dotted with ships greets the eyes as far as one can comprehend. The beachfront houses some of the best hotels and restaurants of the city. 1st world war French war memorial also lies along this strait.
As we ventured further in White Town, French architecture started to take its effect with chic hotels and lively bars in its revamped colonial buildings. Beautiful flower pots décor the yellow painted houses shrouded from the noisy city. Few block from the Promenade lies the Sri Aurobindo Ashram touted to be the one of the richest in India. Ashram also offers accommodation to the tourists but it's usually full.
Afternoon was upon us as we decided to visit Auroville (City Of Dawn) an experimental township in the northern outskirts of the city. It's a spiritual cum research center on spiritual consciousness and solar energy. People from as many as 50 nations live in Auroville. At the heart lies Matrimandir a golden spherical structure reflecting sunlight. There are many canteens inside the campus but the food tasted funny due to its Ayurvedic preparation. Bidding farewell we next went to Auro Beach a few kilometers from the Auroville. Being away from city it is clean and less crowded.
Pondicherry has plethora of Churches and Cathedrals and visit to one is must.The Sacred Heart of Jesus stands out in every respect, the 5th largest in Asia build on 19th century architecture. Weekends are particularly marked with a sense of festivity which attracts tourists.
Next day started early at 4 to catch the sunrise at the Promenade. The mesmerizing view of fishermen boats illuminated by the sun rays on the blue sea provides for a perfect day's start.
After a repeated visit to Bakers Street for breakfast we were on our way to Paradise Beach Island. It's an island reached by catching a boat from the backwaters on the southern outskirts of the city. Being a tourist spot it is highly crowded but has facilities for water sports and beach volleyball. Beach has some shops offering sea food. We ended our journey at the weekend book fair in White Town buying books at almost half the price.
In a nutshell the magic of sea and serenity makes Pondi a destination worth visiting for all offering something for everyone.
VIVA LA PONDI!!!!
Note: Temple Adventures a renowned Scuba Diving school has its campus in Pondicherry and offers scuba diving packages for swimmers and non-swimmers likely. One needs to pre-book dates. We couldn't do it due to pre-booking issues but it's an errand worth undertaking.