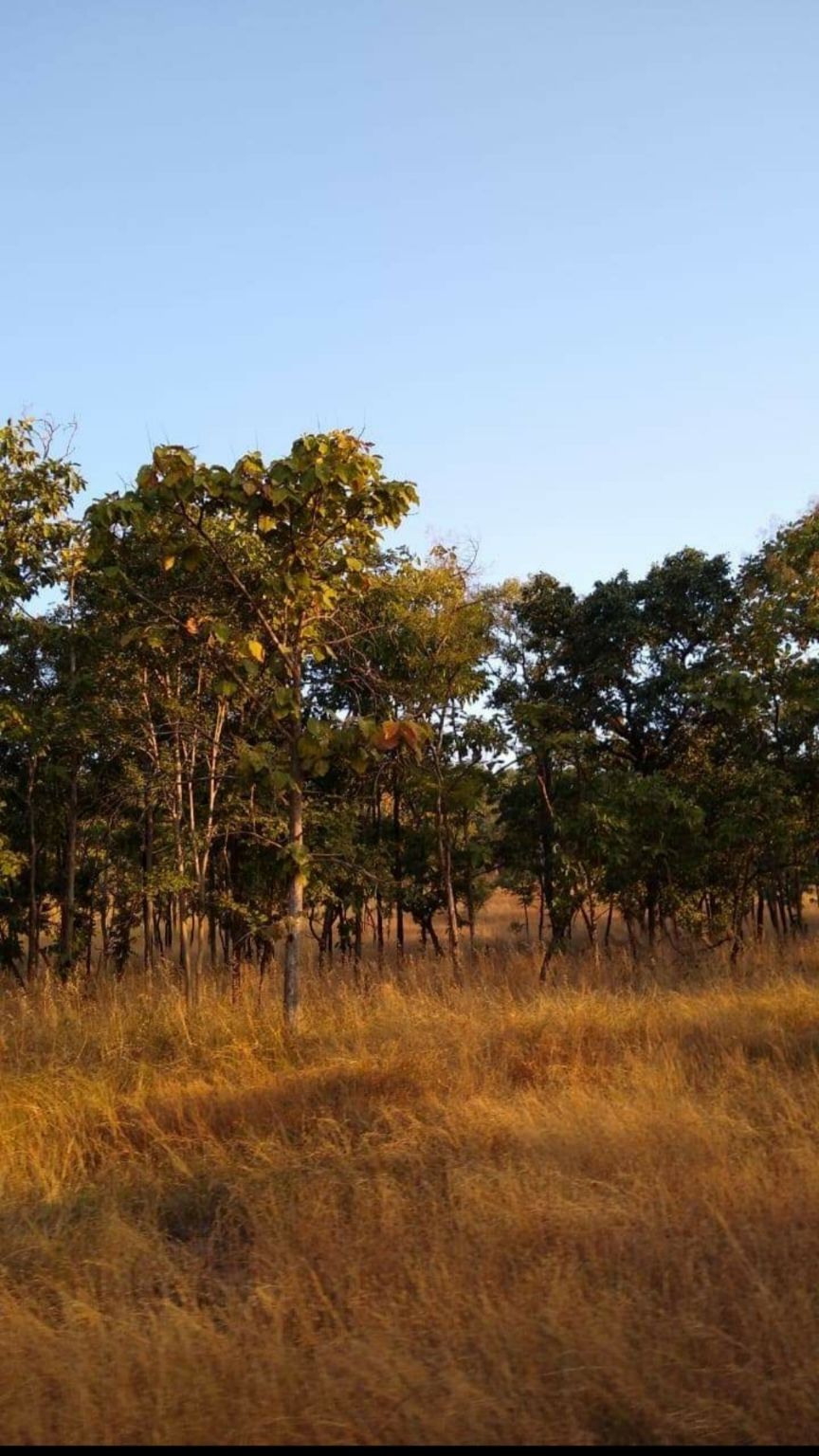 If you stay in or around Bhopal and are nature lover cum trek lover cum jungle lover then this place is THE BEST OPTION to explore ,as just an hour's drive from the mainland Bhopal this place is a treat for all nature and jungle enthusiasts.
I happened to go here in this beautiful place during October 2018 on my birthday,as me and my entire family are all hardcore nature/jungle enthusiasts . I don't usually go for trekking in jungles just to see a tiger or a bear or any big wild animal but just to be in the serene and lush surroundings of the jungle where even the song of the early morning birds sounds as the best music . Just to BE in a jungle full of trees and birds is a treat itself and Madhya pradesh is blessed that way because of its vast forest cover.
The drive from Bhopal to Ratapani via Kolar da is itself a treat to unwind and rejuvenate , but this time our destination was the Ratapani Jungle Lodge just nestled in the midst of a thick forest.
The Ratapani Jungle Lodge is a luxurious jungle resort in the midst of the Ratapani Tiger reserve but with pretty affordable prices.
The property has all types of suites starting from rustic tents to King and Queen Suites to the ultimate Jungle cottage, which is the most advanced in the hierarchy.
This time we chose the Jungle cottage which was priced at a tariff of Rs 8k per night at that time ,which was much worth it , the cottage is super comfy having a wooden finish and with a country style bathing section as well.
In the evening we had a bonfire with some drinks and then headed towards dinner , which was served in the Lodge's restaurant area and must say 'quite' a lavish spread that we couldn't actually even finish it off :P. But I would definitely not rate the dinner below 9/10, it was yum and had good variety.
The very next day early morning we headed for Morning safari on ur own jeep (which is an open jeep ,it totally doubled the amazing experience) in the vast expanse of the jungle, surprisingly I initially thought that this jungle contains just trees and groves but actually it contains some water bodies as well where the tigers or leopards come to quench their thirst as well, but this time we didn't have the luck to spot the wild cat.
This jungle can give you hell lot of beautiful sceneries to click at , which can make your cameras ultra happy .
We saw a lot of birds including the Golden ariole which is a unique bird found in Madhya Pradesh and lot of deers, spotted ones as well as Sambar deer.
The ultimate jungle lovers which my family is , we picnicked right in the middle of the jugle ,as thankfully we had got our mats and portable freezer as well and had a hearty snack with chilled beer right in the midst of a lush jungle in the afternoon (sounds too good right?!)
After the lovely picnic we packed our stuff got on the jeep , explored the jungle a bit more and then to or delight spotted wild boars ☺ ☺, but could not take a picture of them as they ran away almost instantly when they saw us approaching .
The safari came to an end and while leaving , a pretty cute incident took place (at least for me I would not forget it ), we came across a large group of langurs at the exit gate where one of the langur had a baby clung to her , I just waved at them and at the baby just as a parting gesture and hoping to see the forest again, at the very next moment the "baby langur" actually WAVED right back at me . Tough to believe ? It actually happened guys and I realised these primates are actually very intelligent .
Really proud of the small jungle delights which these numerous underrated forests of Madhya Pradesh can give.
PRO TIPS - 1. Always book at least 3 to 4 weeks in advance as its usually always full .
2. Also definitely try to go once during monsoons as the entire jungle becomes lush and more green.