You are walking through the wild heart of a dense emerald green forest hoping to spot a tiger wandering about in search of his prey. But the only sound is that of your feet crunching the dry leaves, the chorus of cicadas and the whisper of the wind. From the corner of your eye you see something move. You stop in your tracks, scared to take another step. It turns out to be a beautiful golden deer nibbling on some leaves close to you. You're disappointed it isn't the big cat, but your heart is pumping and the feeling of being in the middle of a forest with a hundred possibilities is something you will never forget. Does this sound like something that would set your pulse racing? The step right in to the Reni Pani Jungle Lodge!
Because you can live out this fantasy at the Satpura National Park – one of the only parks in India where you can actually walk inside the core area. And the best way to experience the wilderness is to stay close to it, where sighting opportunities lurk all around.
Such a place is the Reni Pani Jungle Lodge, a 30-acre property located in the buffer zone of the Satpura National Park.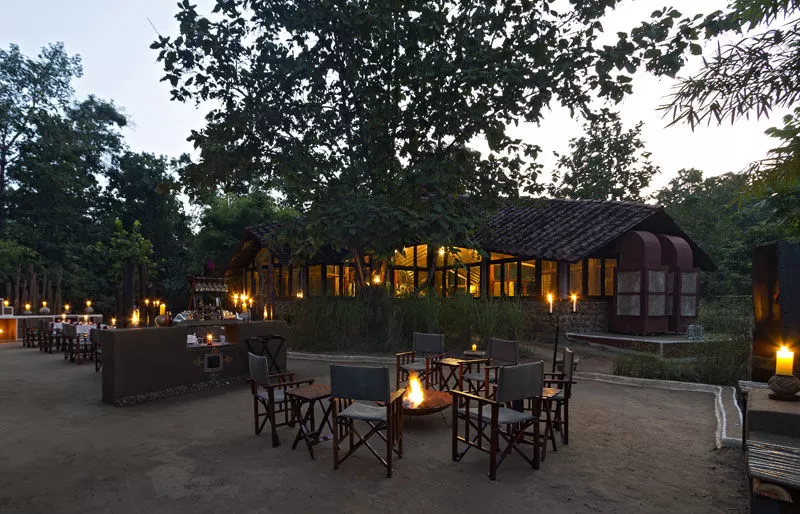 Ideal for
Families and individuals who love old-world luxury and are fans of wildlife. Satpura National Park offers walking safaris, so if you like wild animals more than you are scared of them, a stay at this unique lodge will keep you close to the jungle.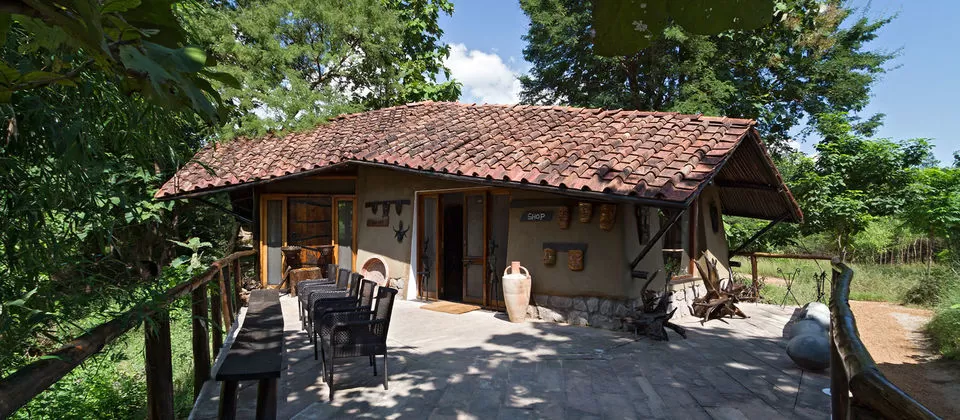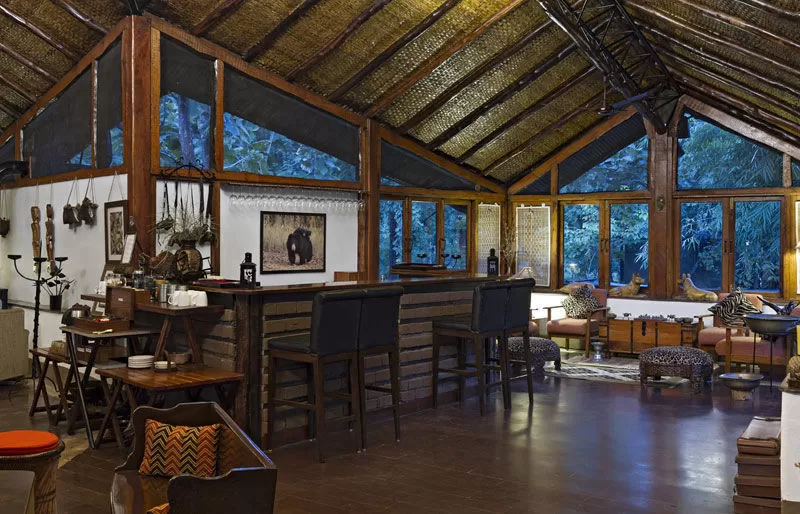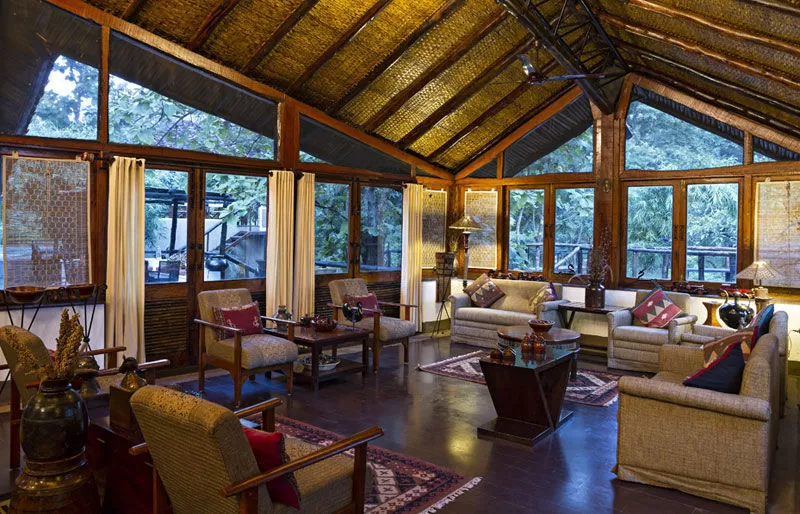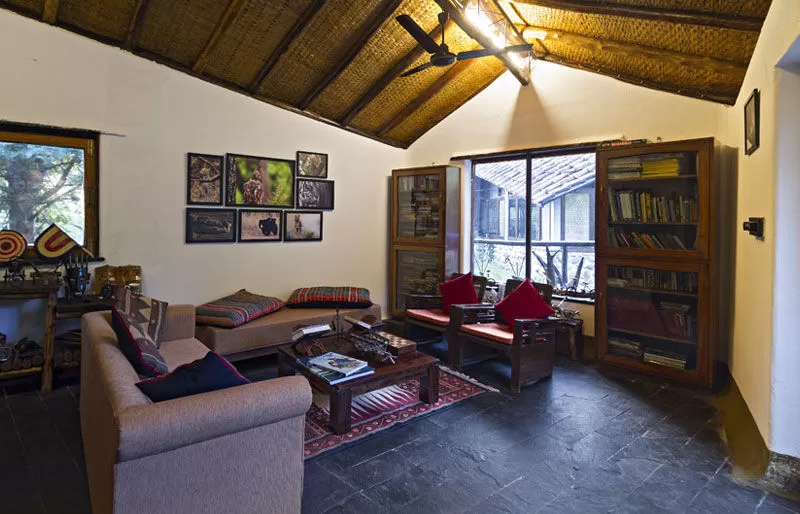 About the Reni Pani Jungle Lodge
Rani Peni gets its interesting name from a neighbouring tribal village. Owned by Shefali Alvares, a Bollywood playback singer, and her husband Aly Rashid, who is a naturalist, the lodge has 12 cottages, which are spread out far and wide across the property. Built in three distinct architectural styles, all are made with locally-sourced materials and have giant bay windows, luxurious indoor and outdoor showers, walk-in closets and sit-out decks.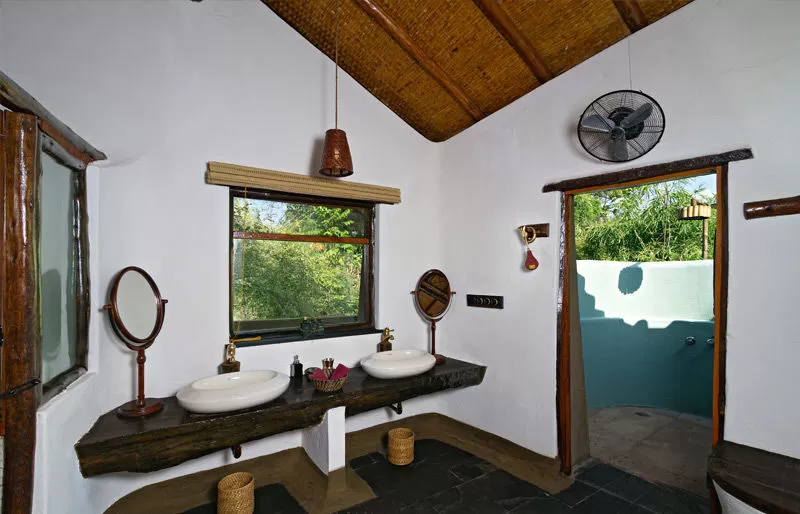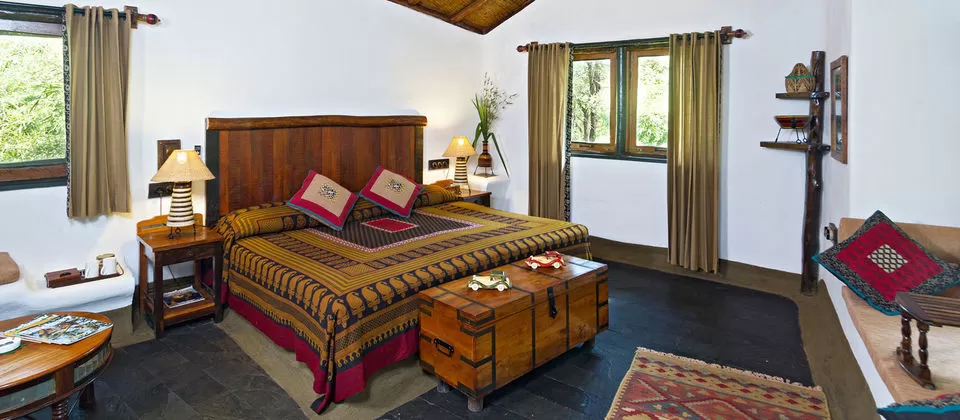 Besides the cottages, Rani Peni's premises also has a seasonal spring, areas for barbecuing, a library, bar and an interesting Gol Ghar – a common area done up with curios from around India.
Rashid and Alvares stay full-time on the property and are always around to offer advice on how to get the most out of their stay.
Food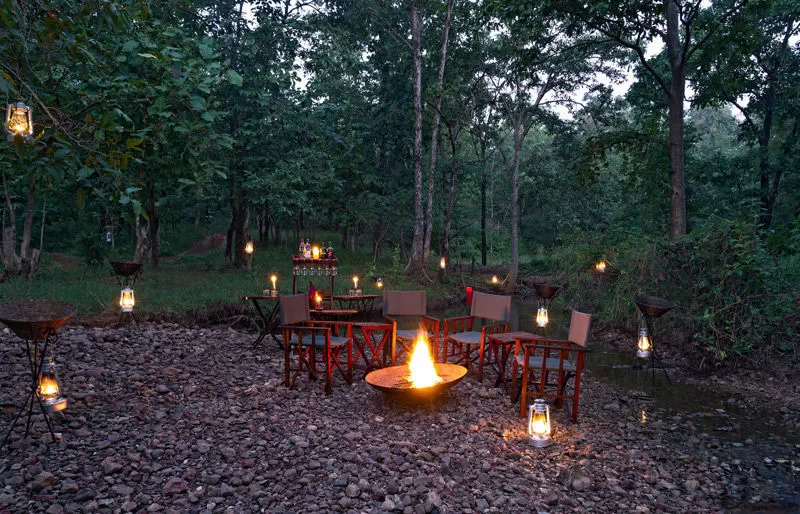 Meals are served in the Gol Ghar for guests, and feature several Bhopali dishes. Sometimes, a barbecue is set up outside for a feast of char-grilled vegetables and meat on a cold night. On request, the staff will also organise a candle-light dinner for you by the seasonal spring or in a forest clearing, complete with fairy lights, lanterns and other mood-setting paraphernalia.
Cost
Accommodation at a cottage in Rani Peni, along with breakfast, lunch, evening tea or coffee and dinner costs ₹26,000 for two people. Book a stay here.
Best time to go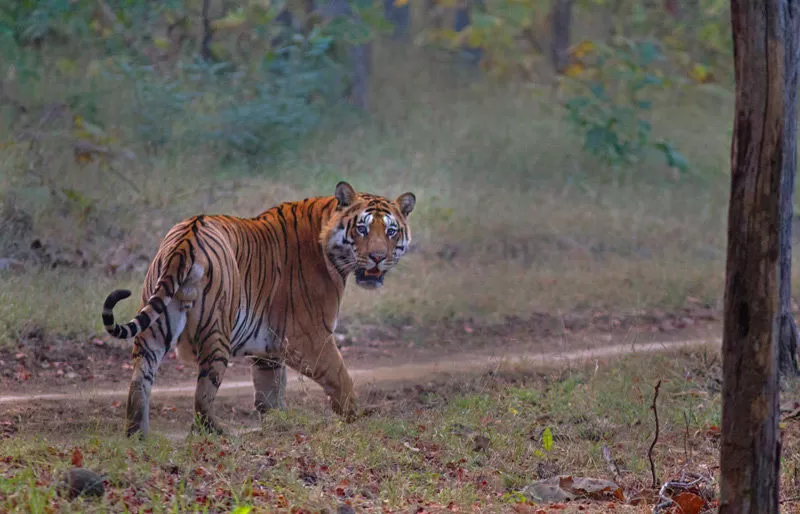 Satpura National Park sees pleasant weather from October to February, months that also mark the season when wildlife roams about freely. Days are warm and nights cool in October and November, when you can take along some light winter wear. December to February is when the temperature drops further, and you need your warm jackets, caps and gloves. The minimum temperature during these months can go down to four or five degrees celsius.
What to do in and around the property
There's a lot to do at Reni Pani Lodge, so make sure you are staying here for at least two days.
Interact with wildlife on a jeep safari or on foot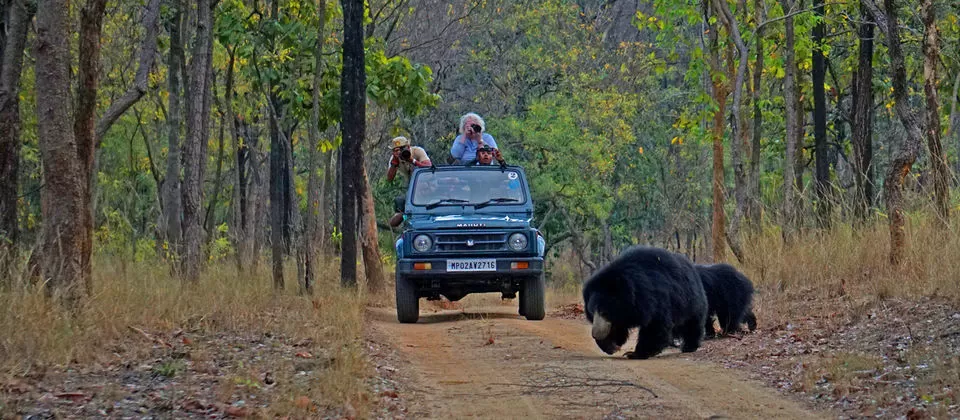 Join the trained naturalists of the lodge as they escort you on a jeep safari through the Satpura Tiger Reserve. You go till the Denwa River, after which you are transferred to the forest department boats which take you to the entrance of the park at Madhai. From here on, the experts will guide you through the park and offer their knowledge on the flora and fauna. You can either do this on a jeep or on foot through the core area of the park.
Take a canoe out on the Denwa River or do a boat safari
Imagine navigating through calm river waters, slowly rowing your canoe and suddenly seeing a herd of deer drinking on the edge of the Denwa River. You canoe slowly ahead and suddenly you hear the screeches of monkeys alarming everyone of the presence of a predator nearby! This is what you will be greeted with when you are canoeing through the ravines of the jungle. Also, if you don't want to indulge in the hard labour of canoeing, but still want to enjoy the wonders of nature while cruising through a river, then you can opt for a boat safari. as you Enjoy spotting rare birds, crocodiles and other wonders of the Satpura Tiger Reserve, with the majestic Satpura Hills rising from the horizon behind the river.
Camp under the stars near the core area of the jungle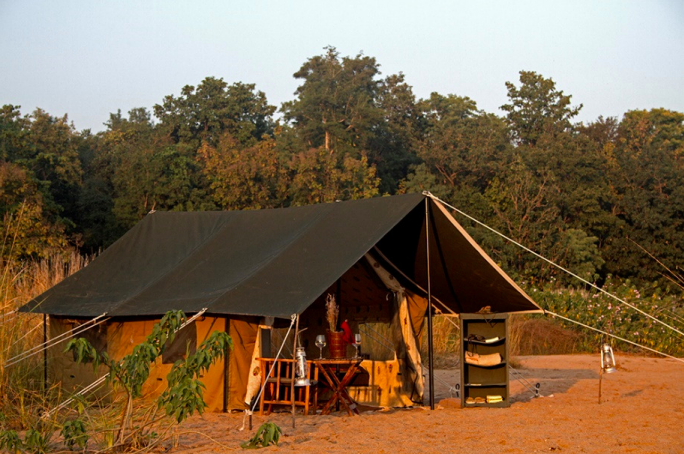 In a new offering, the Reni Pani lodge will set up a campsite on the boundary of the core area, near the Denwa River whenever you request it. During the evening, you can head out for some birdwatching or do a walking safari. At night, sit outside your camp and watch the stars while you listen to the sounds of the jungle.
Getting there
Reni Pani Jungle Lodge is located three and a half hours away from Bhopal, Madhya Pradesh's capital and five and a half hours away from Nagpur.
By air: Fly to Bhopal's Raja Bhoj Airport from any of the major Indian metro cities. The cheapest fares start from ₹4,200 from New Delhi and Mumbai. You can either hire a taxi from the airport or get the staff at the lodge to arrange it for you.
By train: Many trains run from New Delhi To Bhopal and take anywhere between seven to 12 hours. The Reni Pani lodge is around four hours from the Bhopal station by car.
All pictures have been taken from Reni Pani Jungle Lodge's official website. Want to stay at an incredible property like this for free? Tripoto can make it happen. Find all the details here.
Frequent Searches Leading To This Page:-
reni pani jungle lodge, best time to visit satpura national park, madhai jungle resort booking