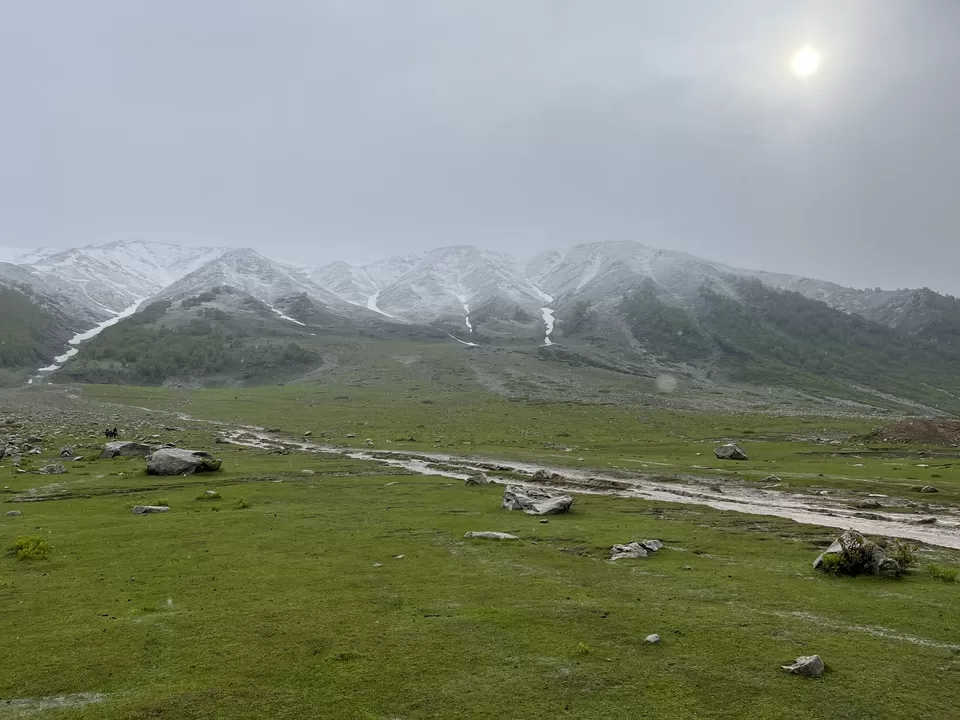 With covid restrictions eased, we decided to book a week long vacation this from Bengaluru instead of a weekend getaway. Srinagar has direct flights from Bengaluru (via Amritsar) .. so this time its Kashmir❤️.
We booked an overnight stay at Gulmarg as we wanted to enjoy the beauty of the place at ease . But we did a mistake of not booking Gondola tickets online. From April 2022 you can book gondola tickets only online from the website-https://www.jammukashmircablecar.com/
By the time we checked everything was sold out. You cant buy tickets in black as ID is verified before boarding Gondolas.
So our cab driver suggested us to take horse ride up to Apharwat glacier,( gondola phase 1 goes till Kondoongri station and phase 2 till Apharwat peak) . Phase remains closed most of the times( even on the day we visited the peak on horse) due to bad weather conditions.
We took 2 horses and went up to the glacier via Khillanmarg. It was such a bliss to ve very less crowd and literally no one by the time we left. You can see in the cover pic and in the reels below no ne around us. Can you believe this is the same crowded Gulmarg.
It turned out to be a blessing of not having crowded gondola tickets.
Caution- Riding a horse is not easy though.. 🙂 Gondola is preferred mode any day.