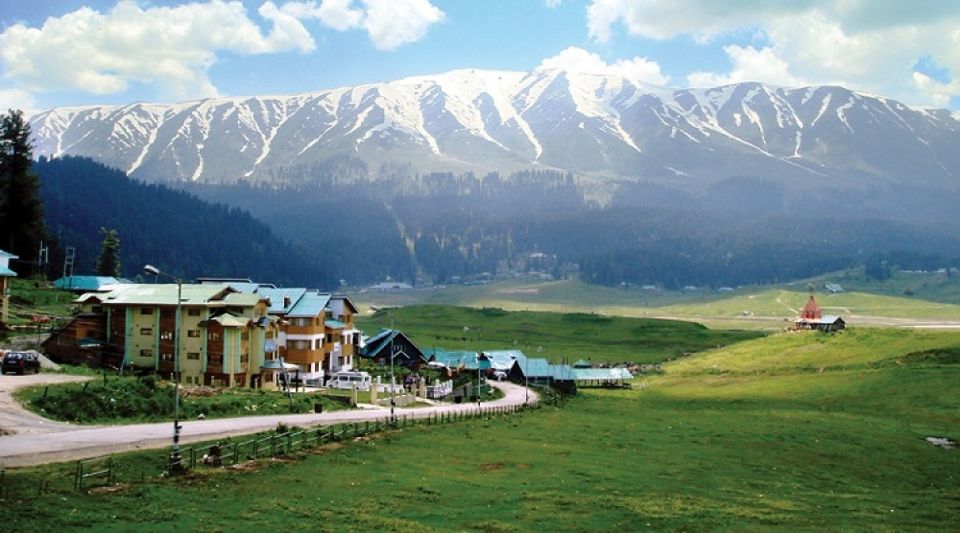 Gulmarg : A heartland of winter sports in India
A town situated in Pir Panjal range in the Himalayas.
Gulmarg means "Meadow of flowers"
There are 21 different varieties of wild flowers growing here
It's a place worth visiting in winters when the natural meadows of Gulmarg are covered with snow and Skiing and other winter sports in Gulmarg are carried out on the slopes of Aphrawat peak.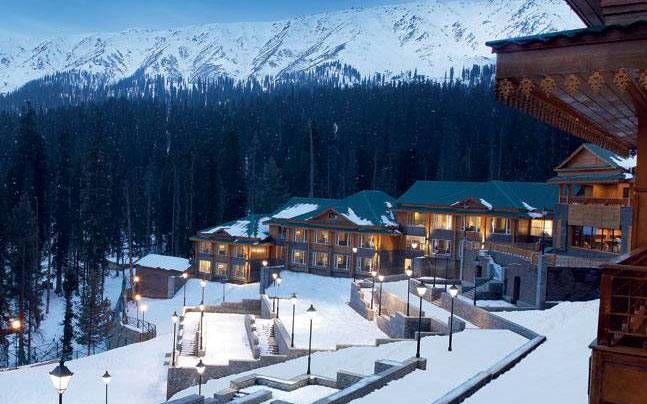 Gulmarg is rated as Asia's 7th best skiing destination.
Honestly speaking with didn't had any planned night stay here. It's a popular saying among people that there is a diazepam in Gulmarg's air.
"Yahan ki hawayon mein nasha hai""
At that time , i just did a call to Abid bhai to arrange a night stay for us at Gulmarg.
Being a medical student or you can say out of curiosity , I honestly wanted to experience that.
Way to Gulmarg:-
56 kms from Srinagar via Tangmarg. From Tangmarg it is 12 kms uphill to Gulmarg, with serpentine roads passing through forest of Pine and Fir.
From Tangmarg you are supposed to hire raincoats and gumboots because Gulmarg has the most unpredictable weather so you should be well armed with all the weapons for those changing weather conditions.
( It will cost you around 300-400 for a raincoat + gumboots per person.)
#Advice
Do take a government guide from Tangmarg to Gulmarg . This helps you to save a lot of money from horse owners as well as from the Gondola ride.
( There are fixed prices for the government guides - about 900 - 1000 INR)
Local sightseeing :-
Firstly we decided to hire the horses which will take you to all the spots.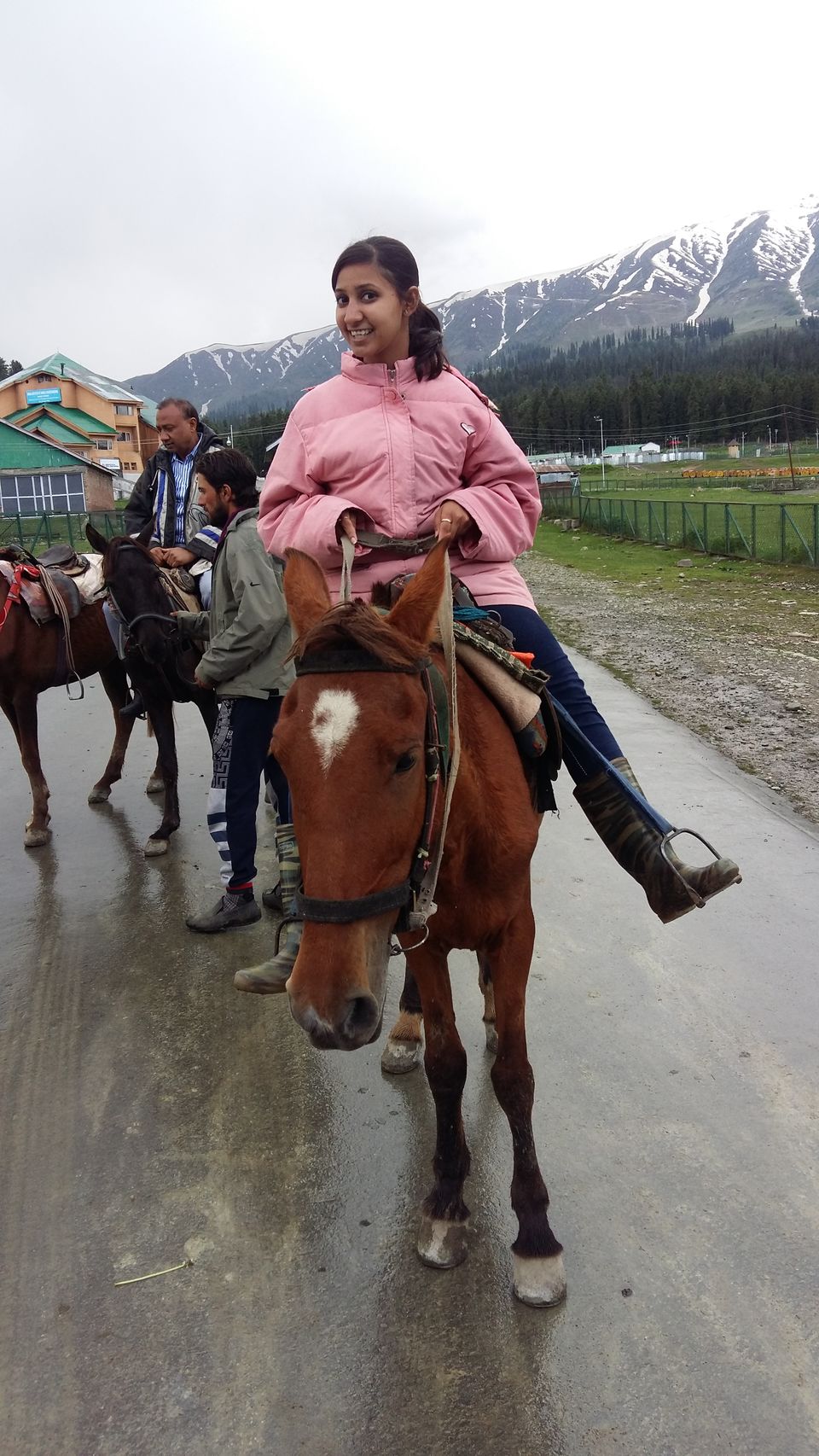 **Here comes the role of the government guide**
Without any government guide the horses will cost you about 500 for a ride per person.
But with the help of the guide you don't have any need to negotiate as he will arrange everything for you and it costed us around 900 for the right of four horses.
1. Gondola ride
Honestly the recent news of gandola accident was really very very devastating and it has affected me so much.
Because when you have visited a place and then something happens, you keep on getting flashbacks of that place.
But apart from all the,
Gondola ride is one of the best thing which you can get in Gulmarg.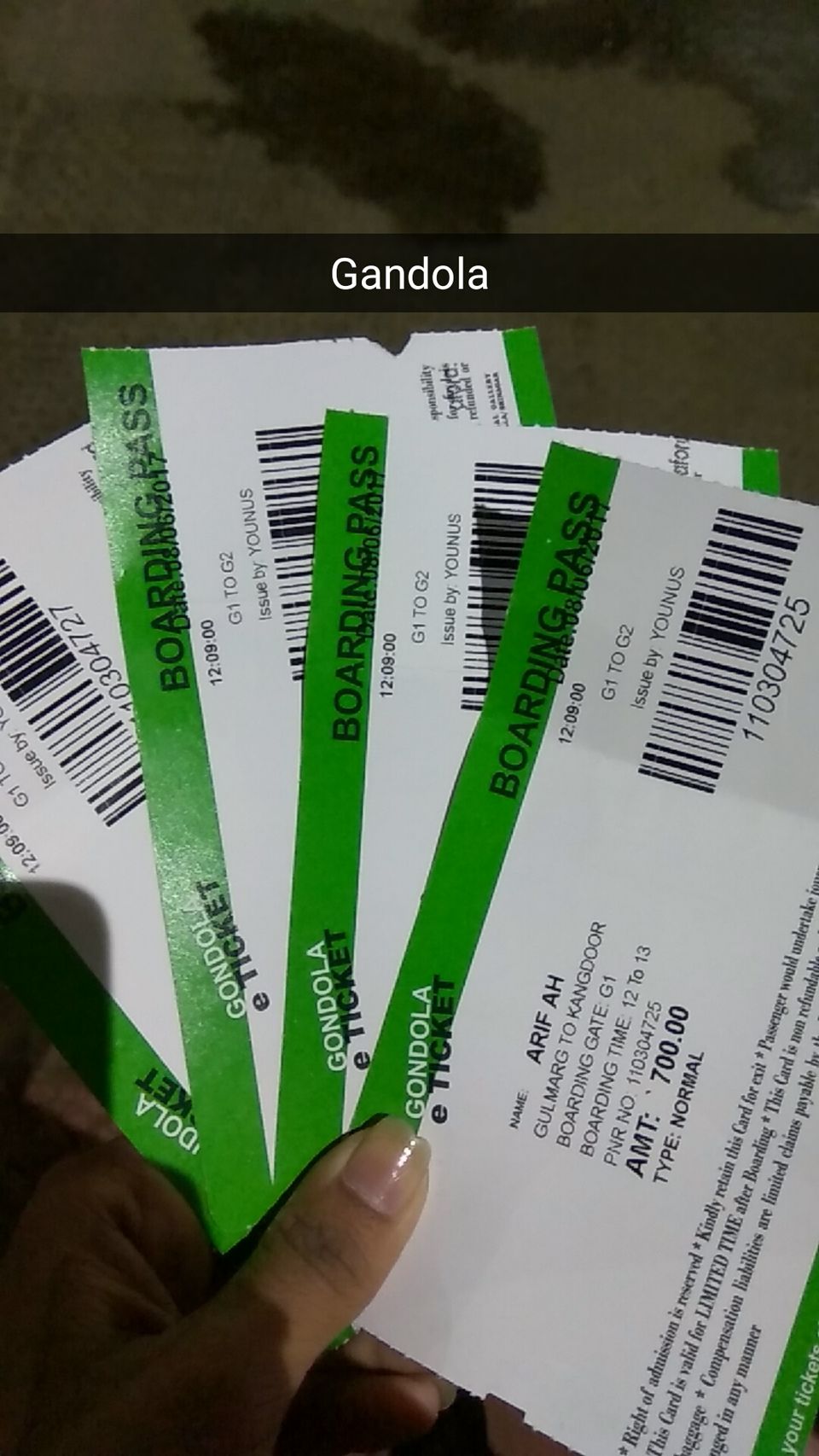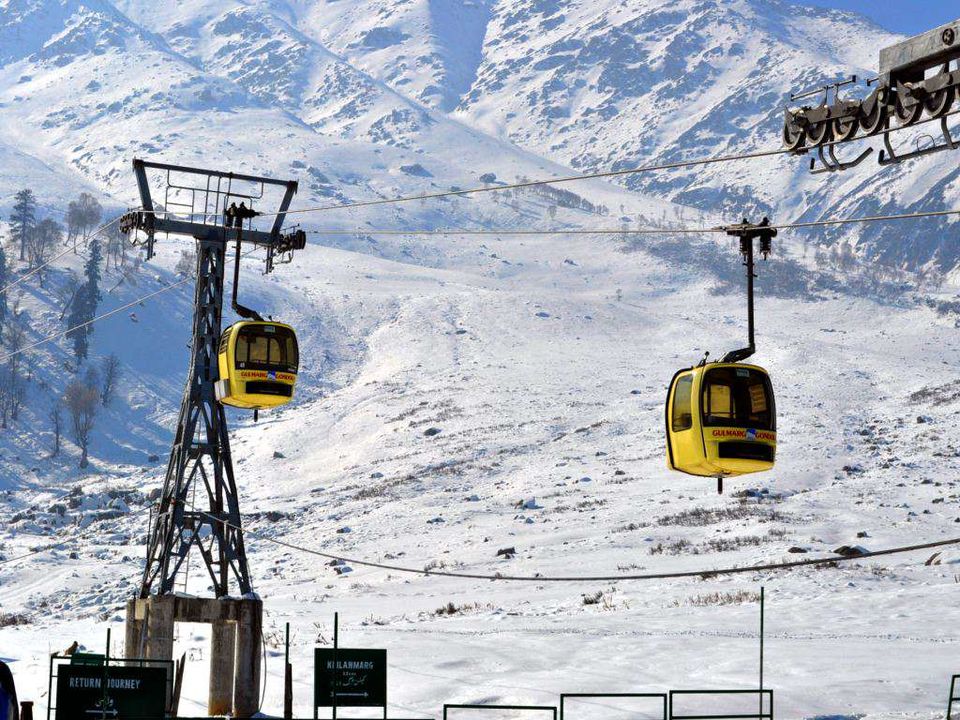 Gulmarg Gondola is one of the highest in the world reaching 3,979 m.
Phase 1 Gondola
It's from Gulmarg at 8,530 feet to 10,050 feet Kongdoori.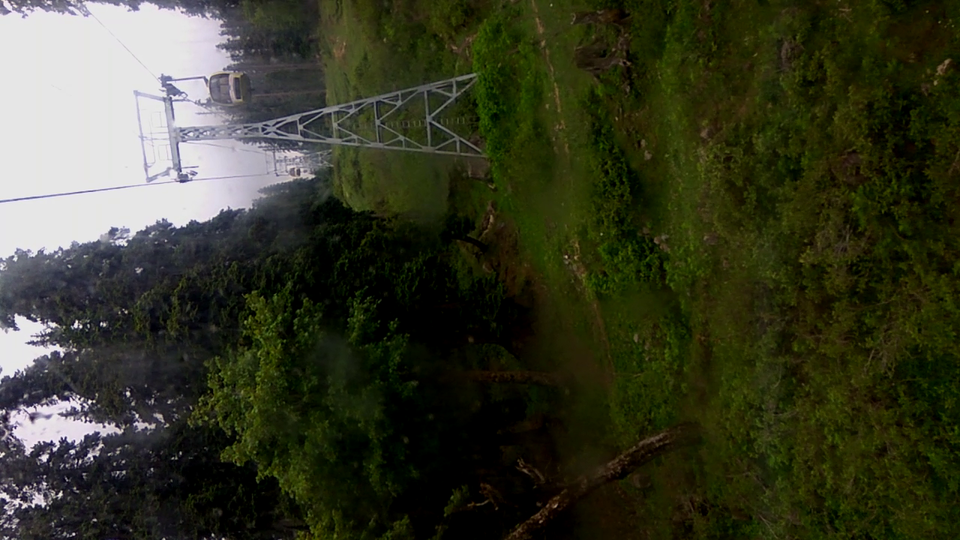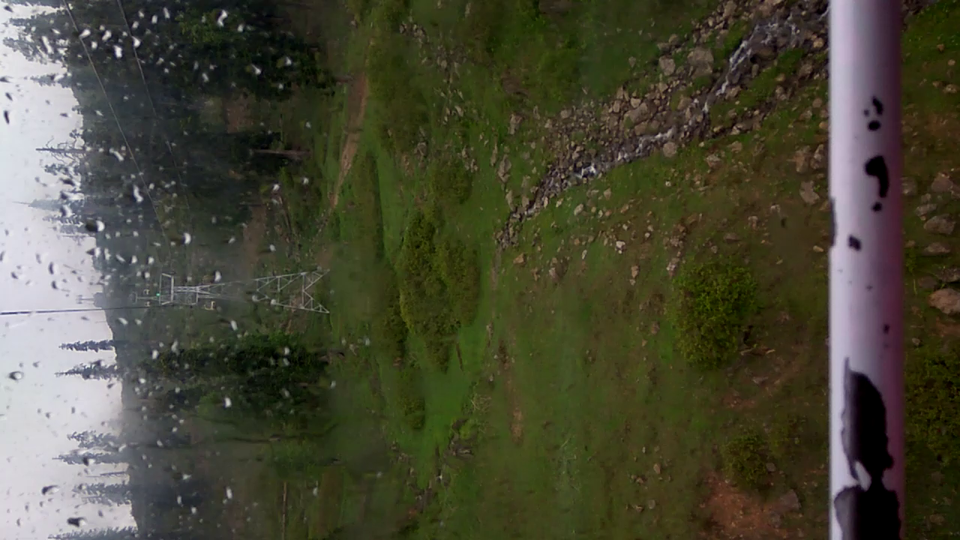 Weather -By the time we started our ride it was raining a bit.
At Phase 1 ,we saw the changing colors of Gulmarg weather.
By Mid Day, there were light breezes with wispy clouds. This mountain range is banked with rain clouds.
By the time, we could see mist, fogginess all around with growing cold( that's when those coats helped us).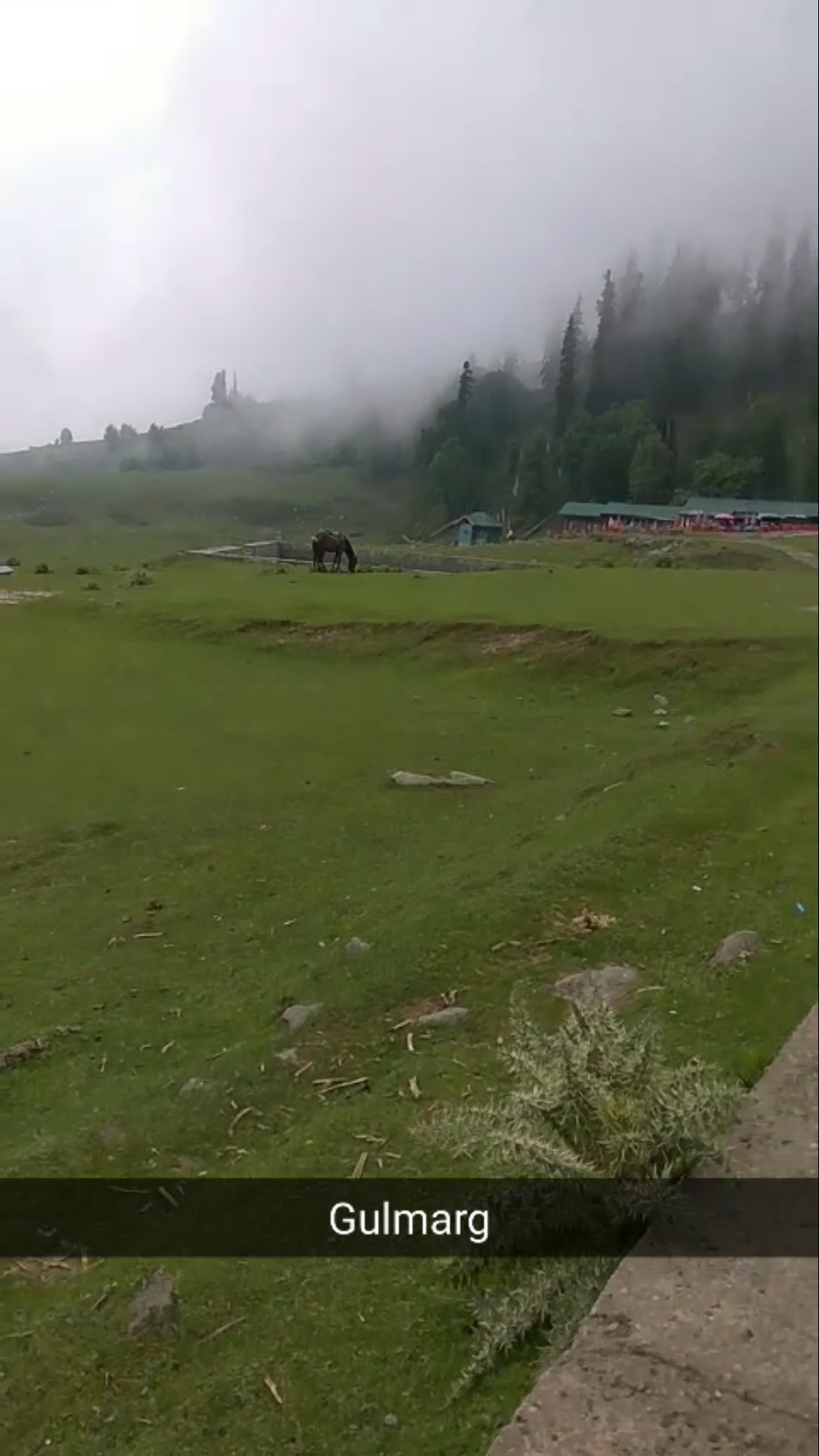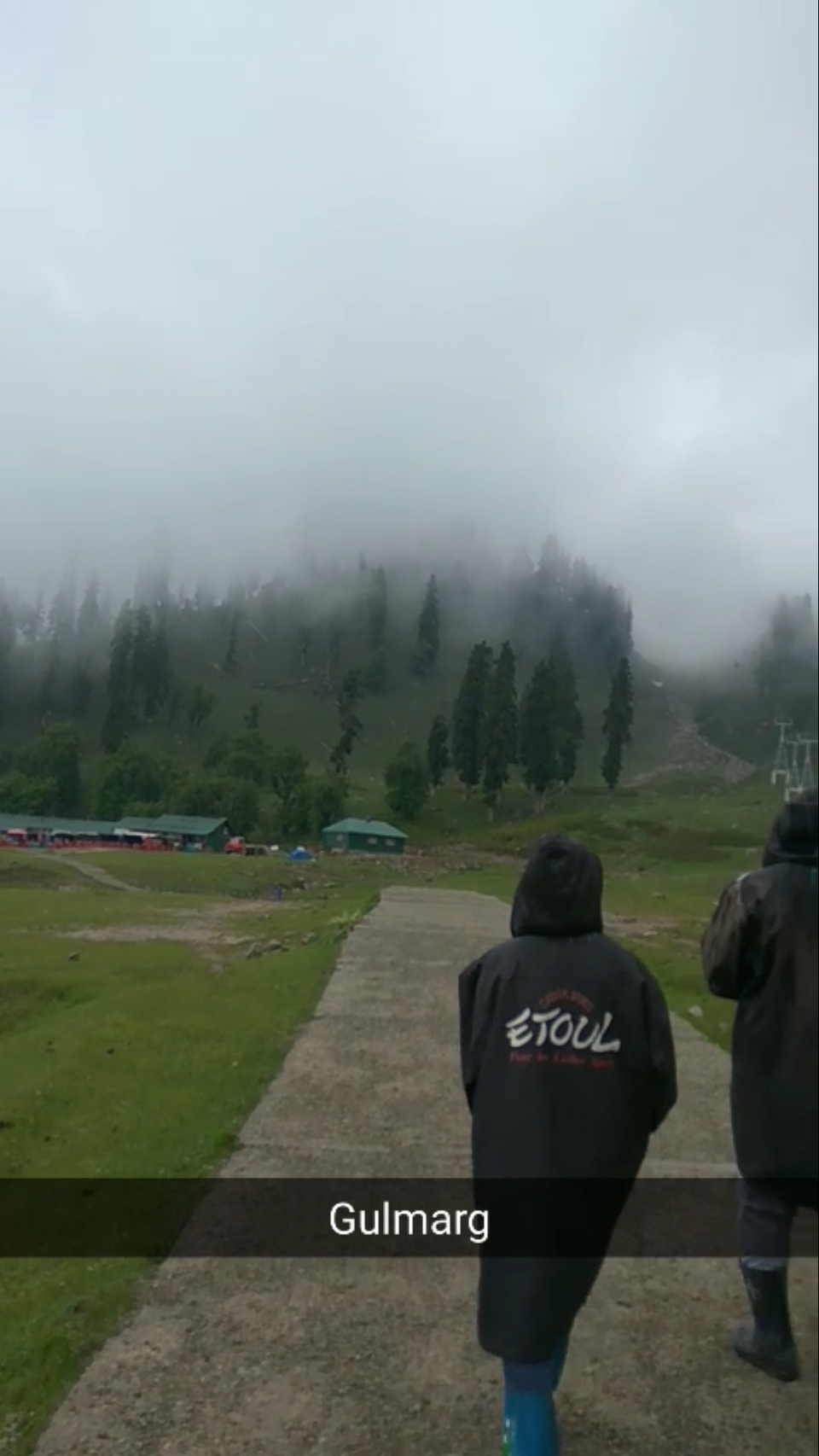 Seven Springs- It's a small well that lets out water from some unknown small 7 holes to a large trench which is full of water .
It's really quiet amazing.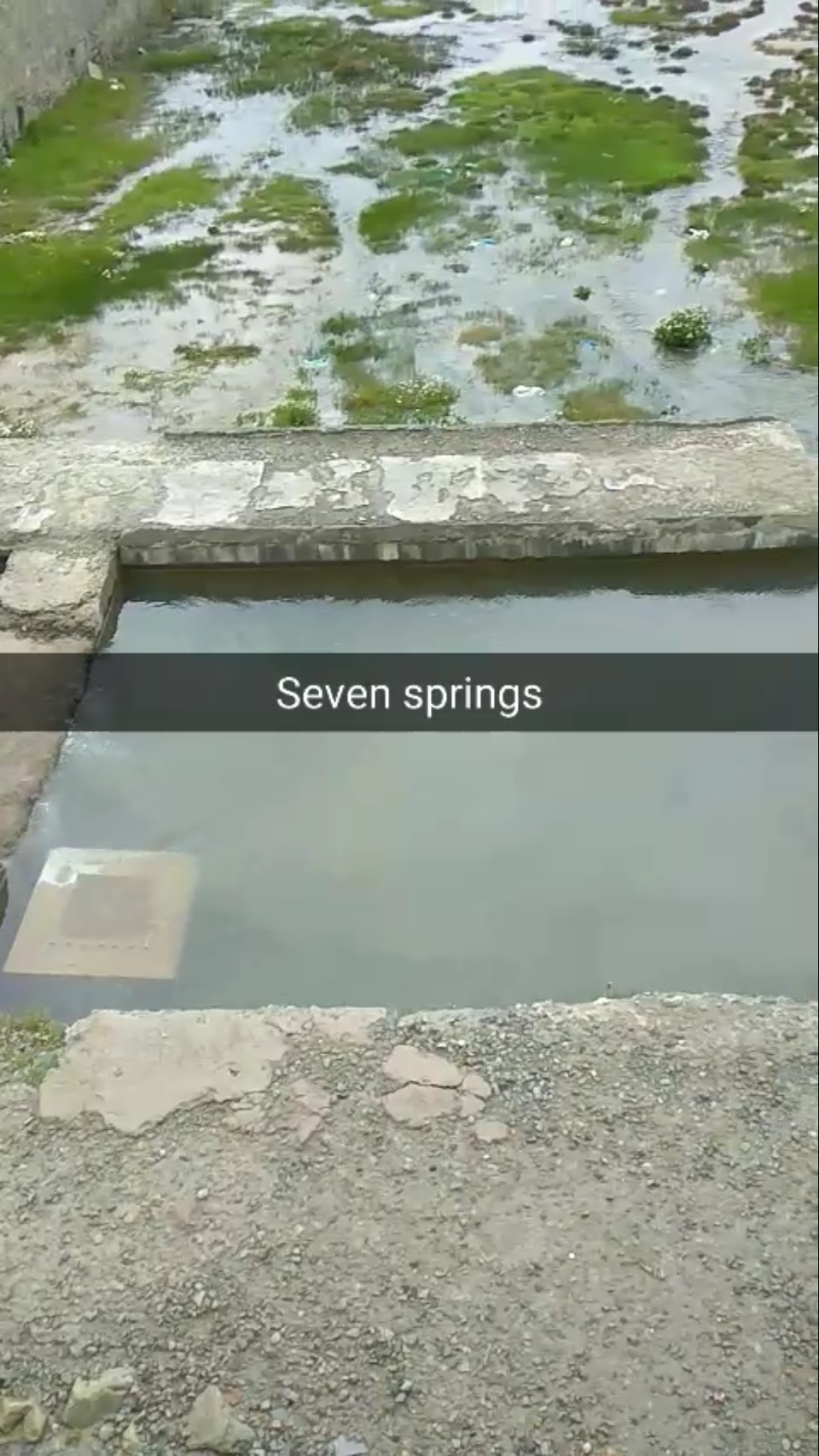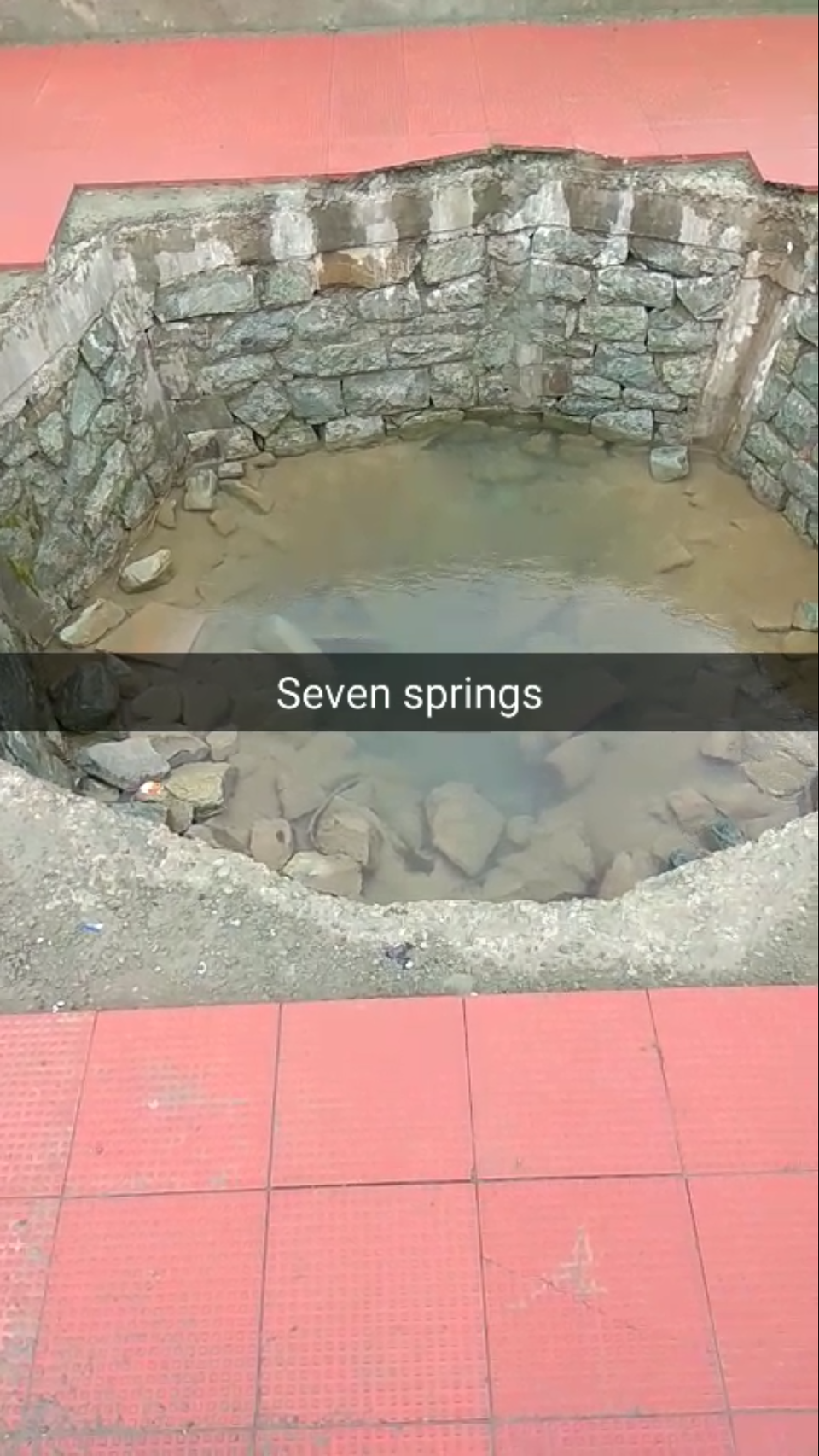 There are Shelters at Phase 1 ,with some eating hubs, so enjoy the spicy , zestful, hot food there.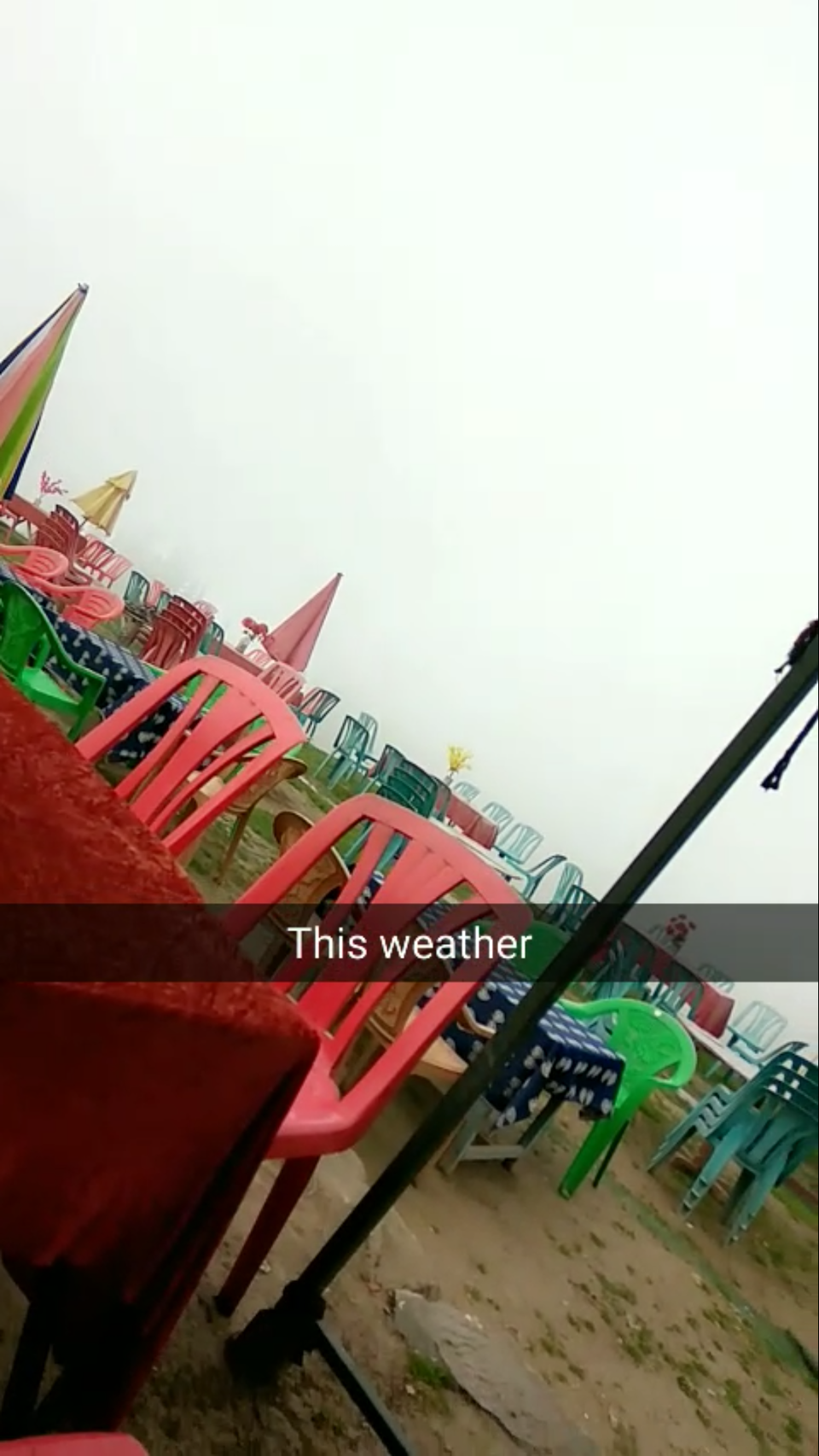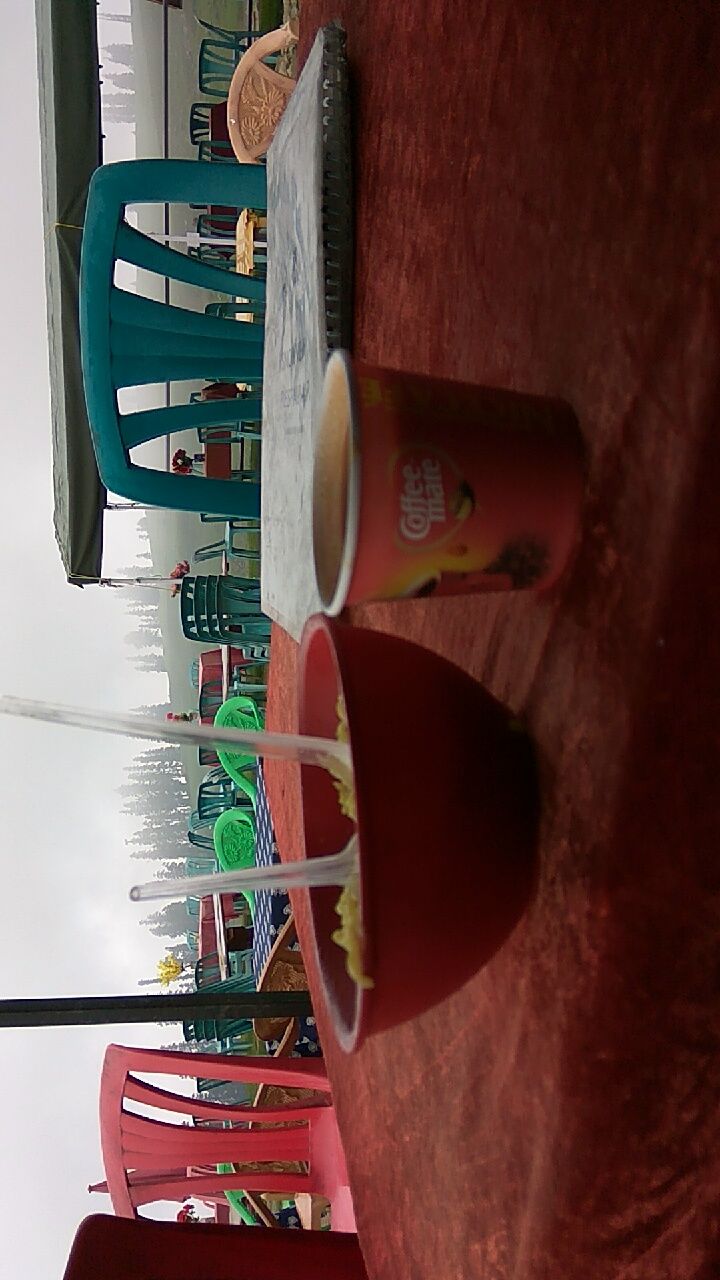 Phase 2 Gondola
Starts from Kongdoori to Apharwat peak at about 13,000 feet.
We didn't went for phase 2 gondola because of many reasons,
-Because there are no Shelters there to save you from Harsh weather.
-There is less oxygen available at such a high altitude.
-And the most important reason why people visit phase 2 is to see the snow and because we've already visited Sonamarg the previous day, we were least interested to visit Phase 2.
Ride of phase 1 will cost you around 600 to 700 INR a person and a ride of phase 2 will cost you 90o INR extra.
Back from Gondola onto the The horse rides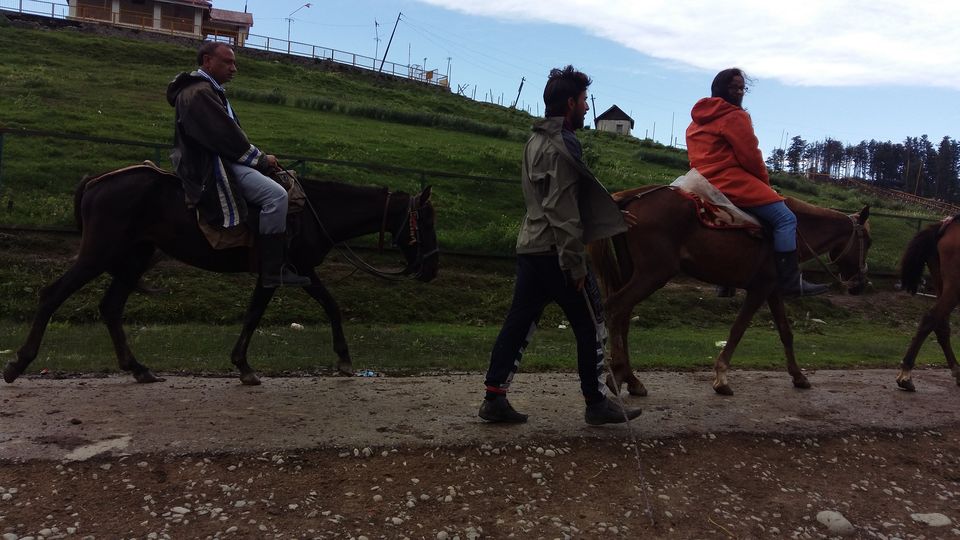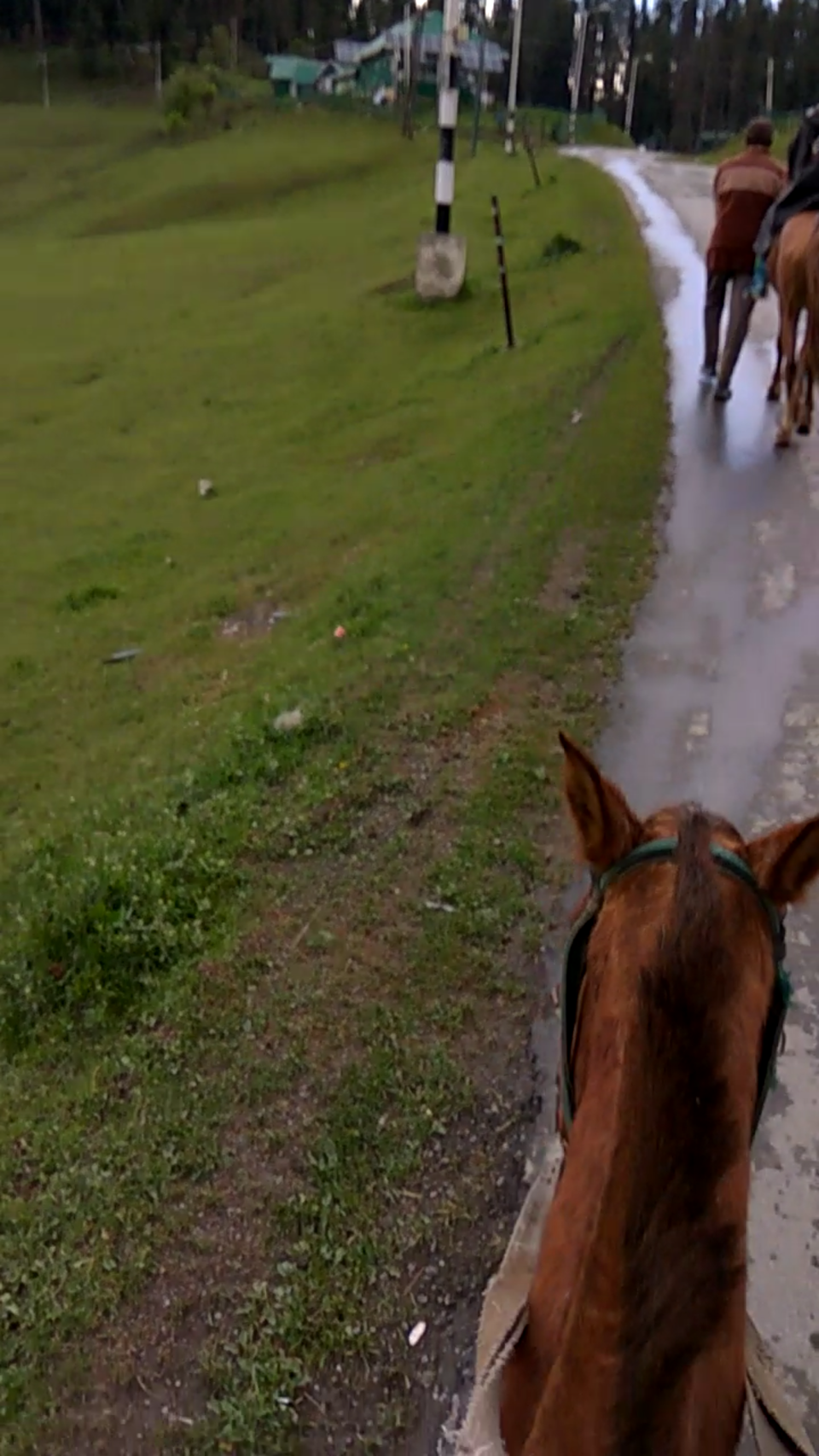 The pave path,
the flat Terrain ,
and Sunshine
It can't get any better than this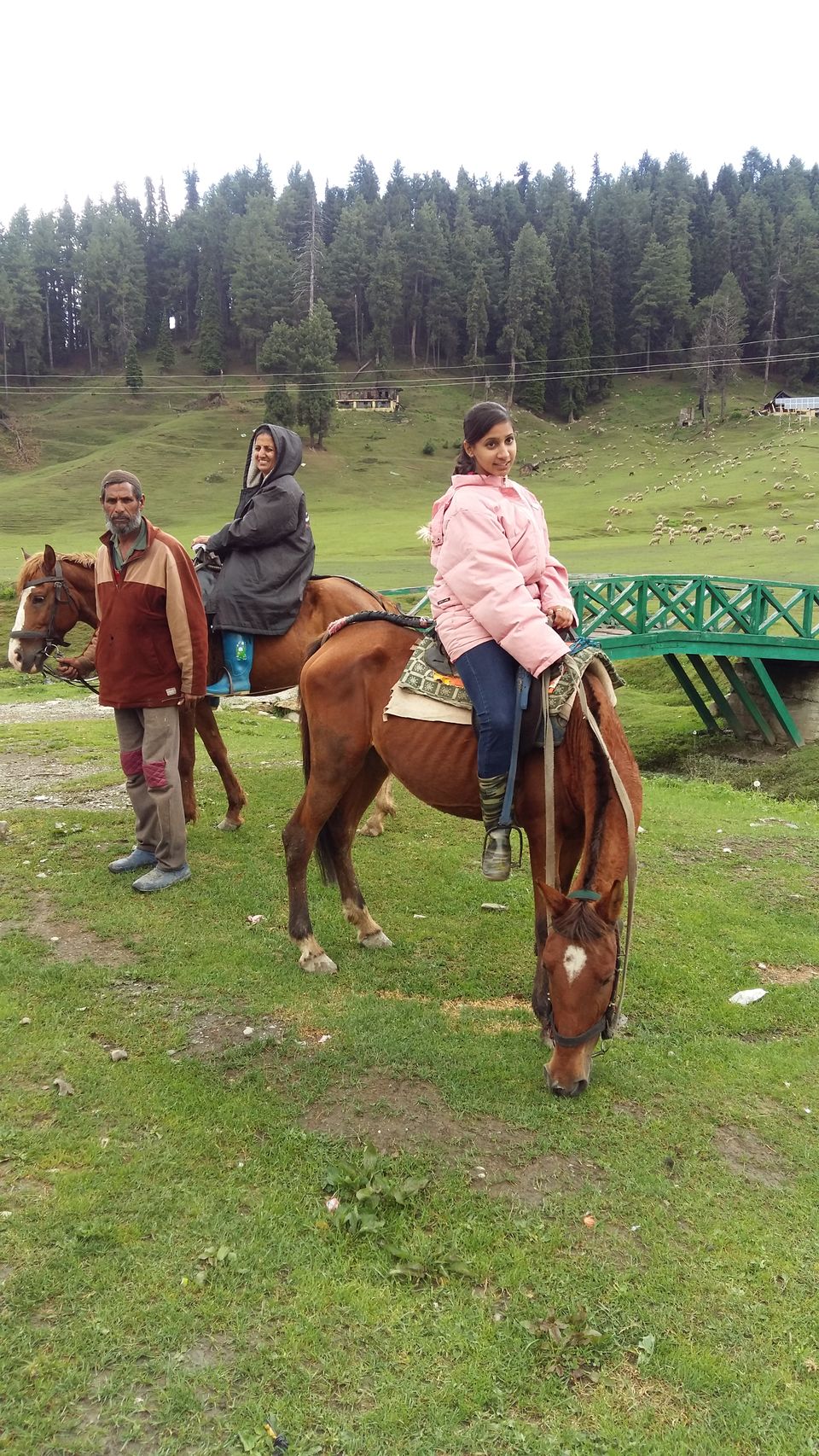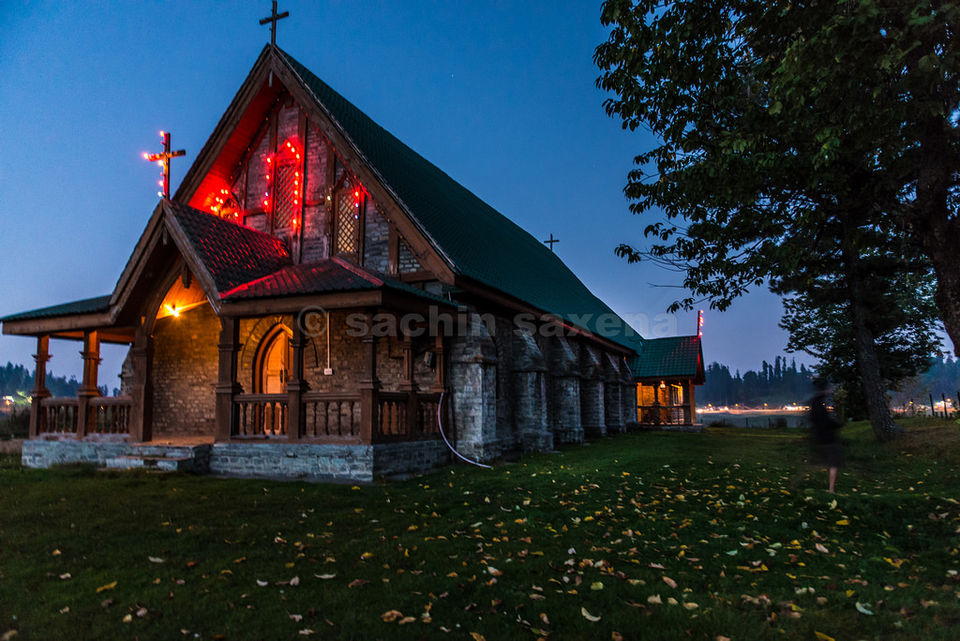 It's a Roman Catholic Church there and it is only accessible by trekking.
3. Fishing farm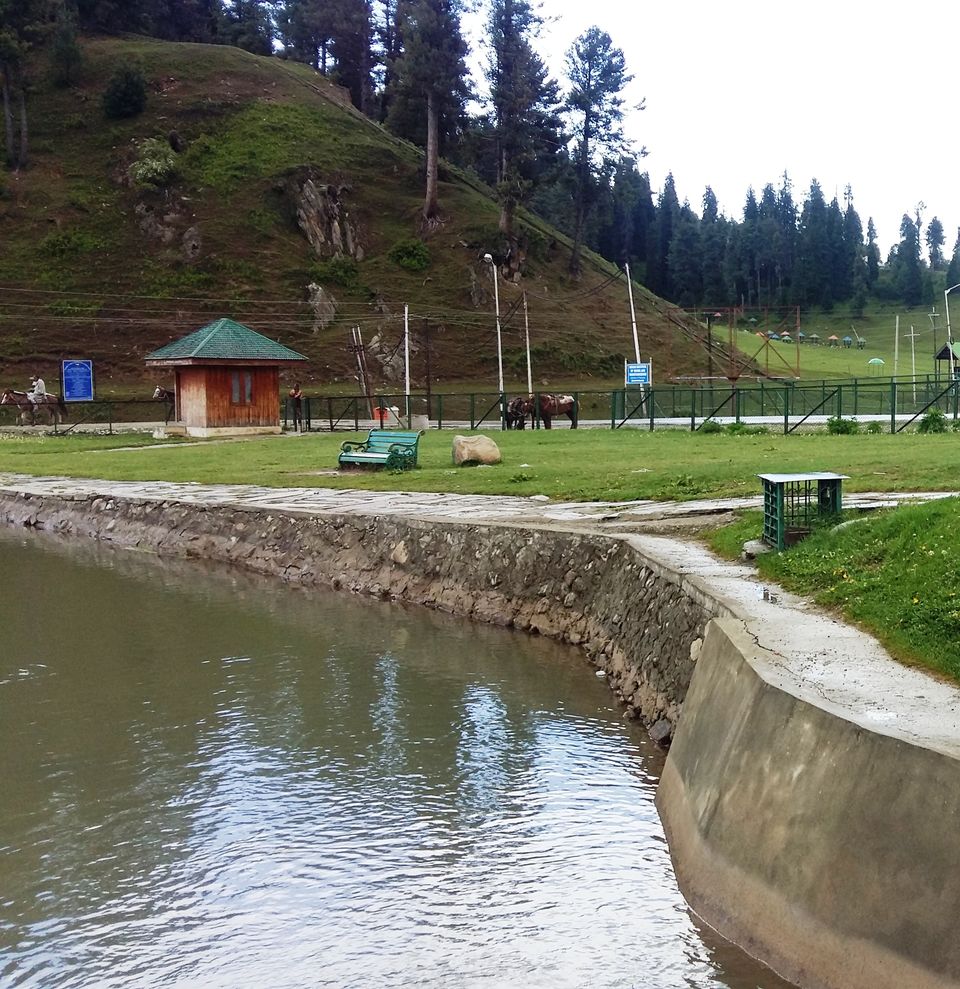 This point is famous for it's Rainbow Trout fishing. You can actually fish there and you can take a maximum of 3 fishes with you by paying for them.
4. Bobby Hut
A scene of the movie Bobby was shot here in a hut and that came to be known as the Bobby Hut. Not actually a scene , but the popular song in bollywood
"hum tum ek kamre mein bandd hon "
was shot here.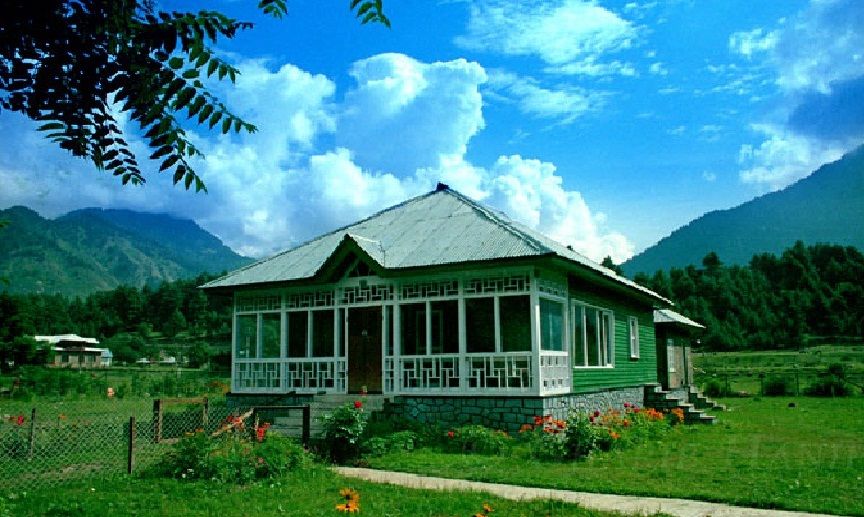 Situated at an altitude of 2,650 m, it is the highest green golf course in the world.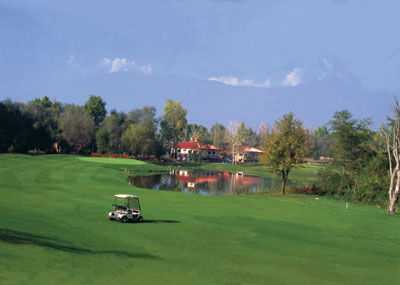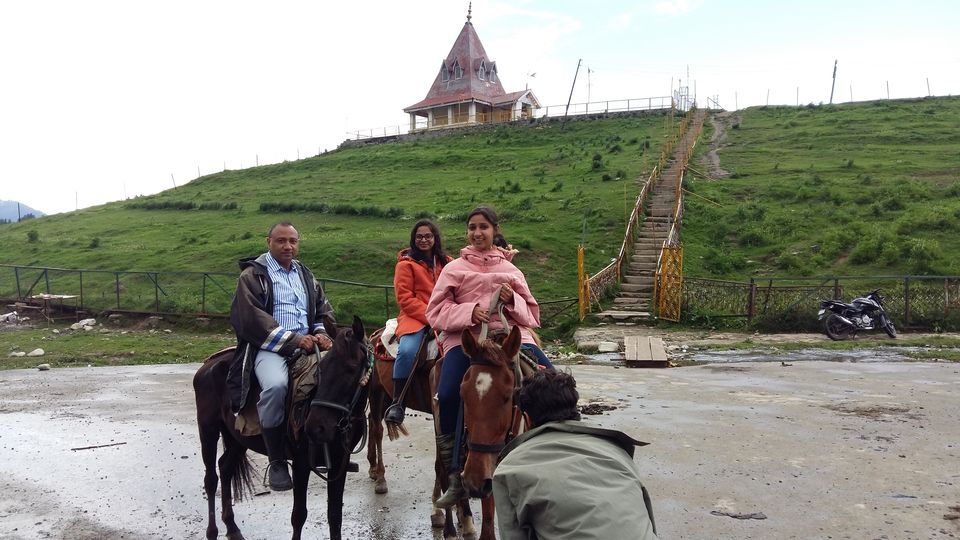 This temple is situated on a slight Hill Top with greenery and is visible from all the corners of Gulmarg. Best part is that the Muslim priests perform all the rituals here.
It's when Kashmir gives you the best example of reaching above all the religions for the cause of humanity.
This them is again popular for being featured in the song
" jai jai shiv shankar"
A little hut (hotel ) in the mountains, Crisp clear skies ,cool breeze , a rainy day , endless cups of adrak chai and when night falls, it's chilling cold.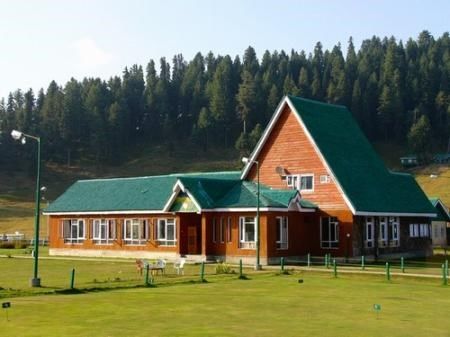 Heaven?
Quiet right.
It was indeed a heaven.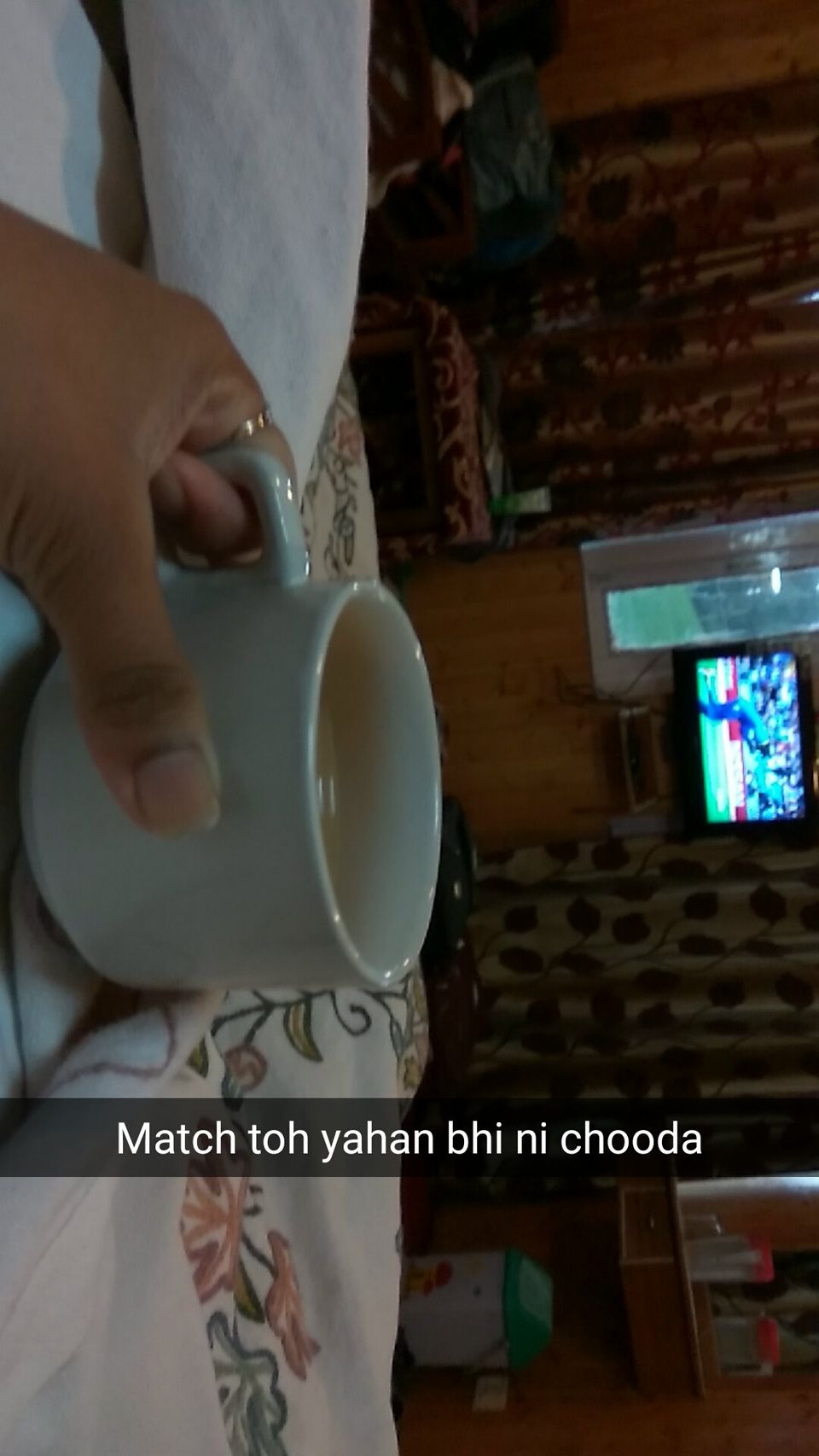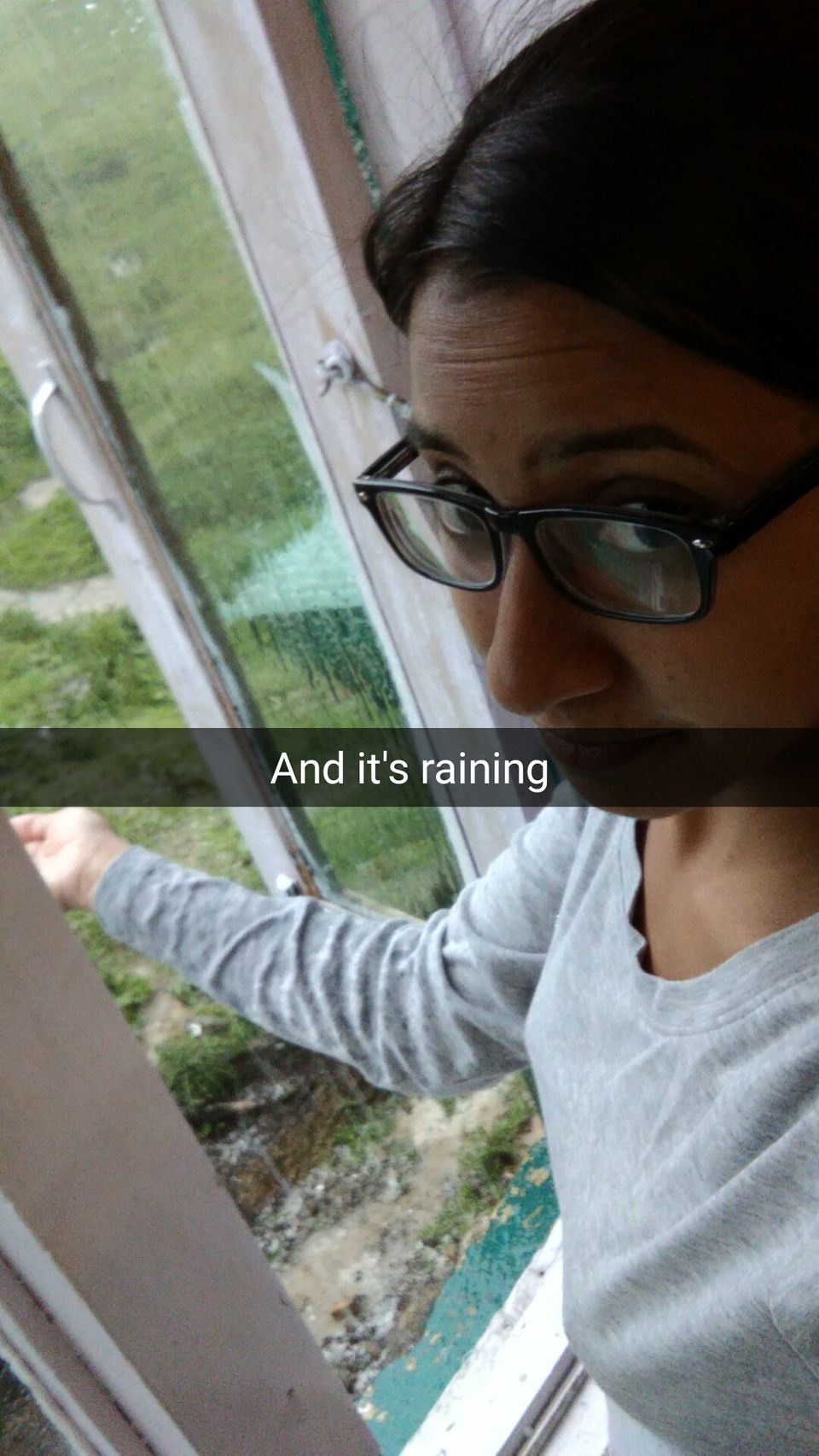 The rooms had a high ceiling and a decor in multi shades with all Kashmiri style, a cool,yet crisp ambiance warmed by the smiles of the polite serving staff.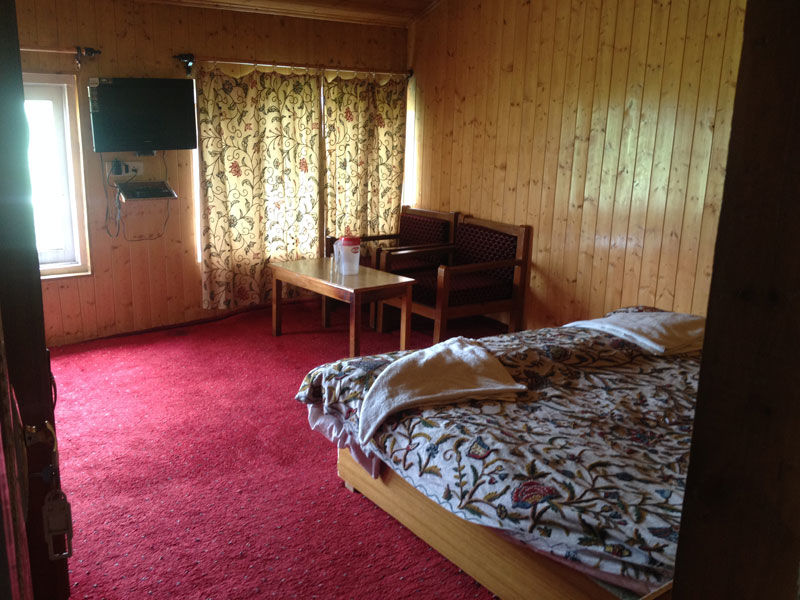 Diazepam feels
The rooms were so relaxing, so tranquilizing, so wonderful ,with mountains just staring at you from windows.
It wad so chilly outside and with heating pad on, we didn't even realise when we fell asleep.
That thing of "hawayon mein nasha "was coming out to be true.
After a sleep of about 4-5 hrs , we had an amazing dinner and and
Again fell on the beds..
It was like the beds are calling.
A person so insomniac like me , could actually feel the diazepam effect.
So a night stay in Gulmarg is a must.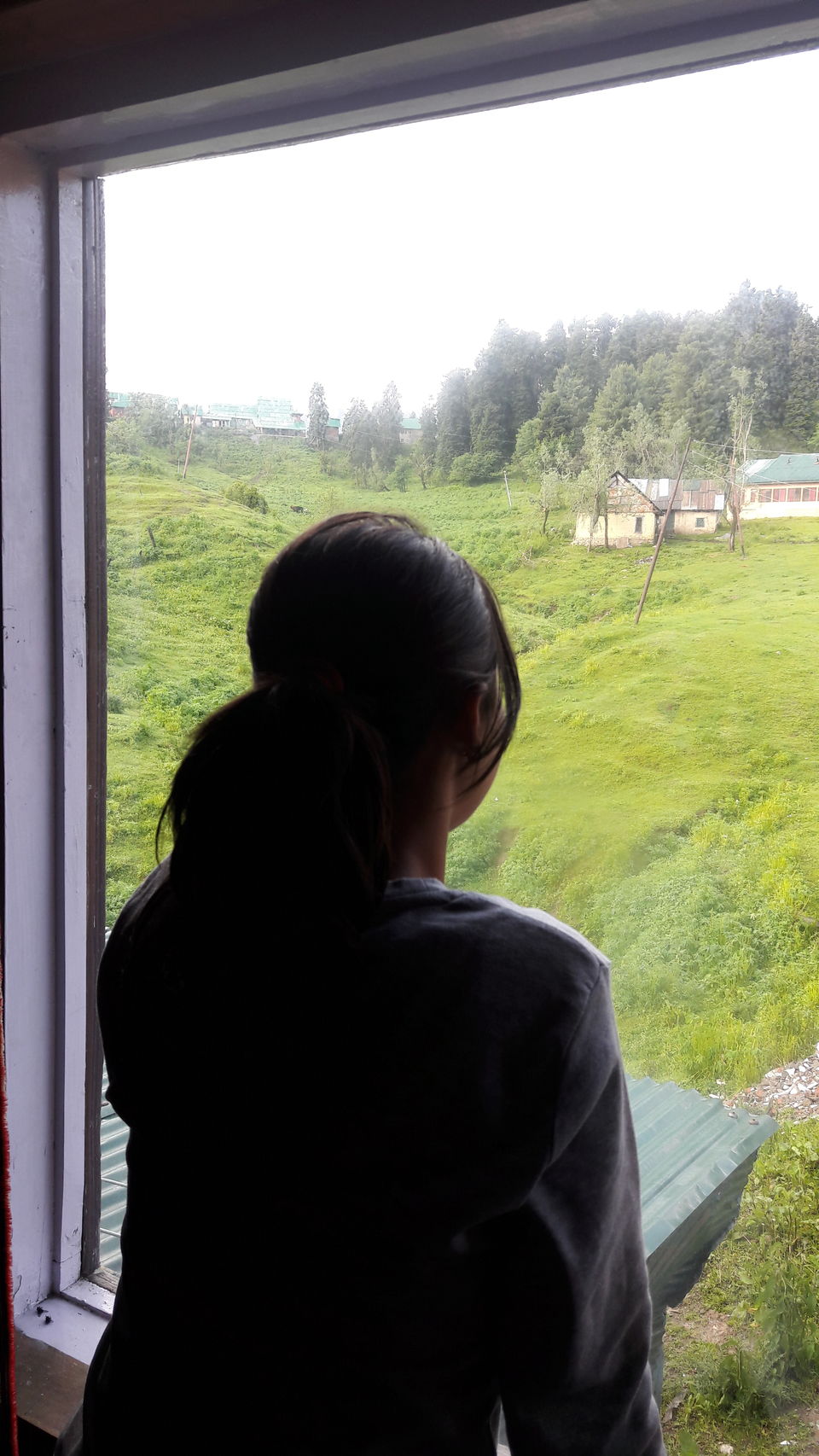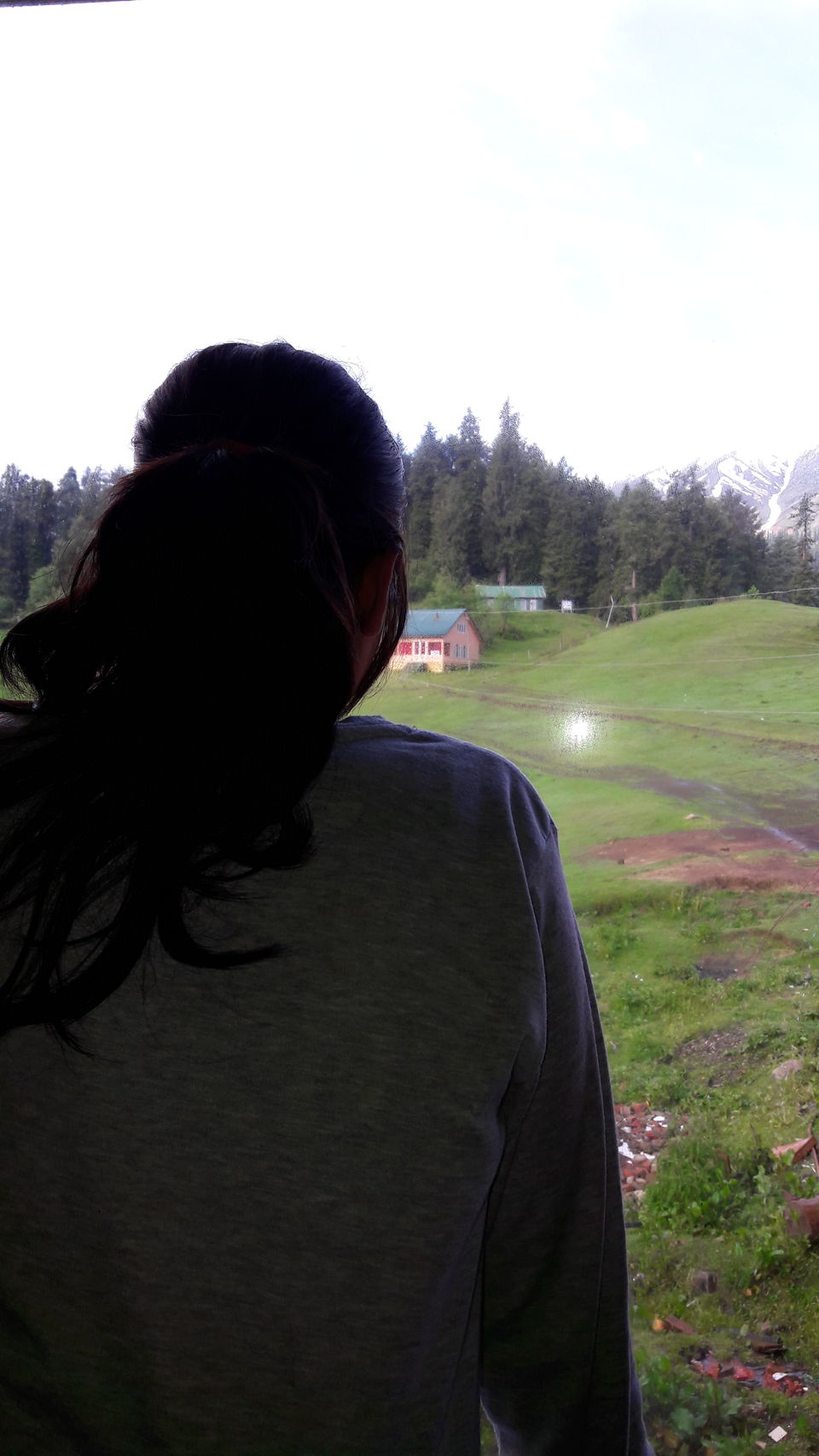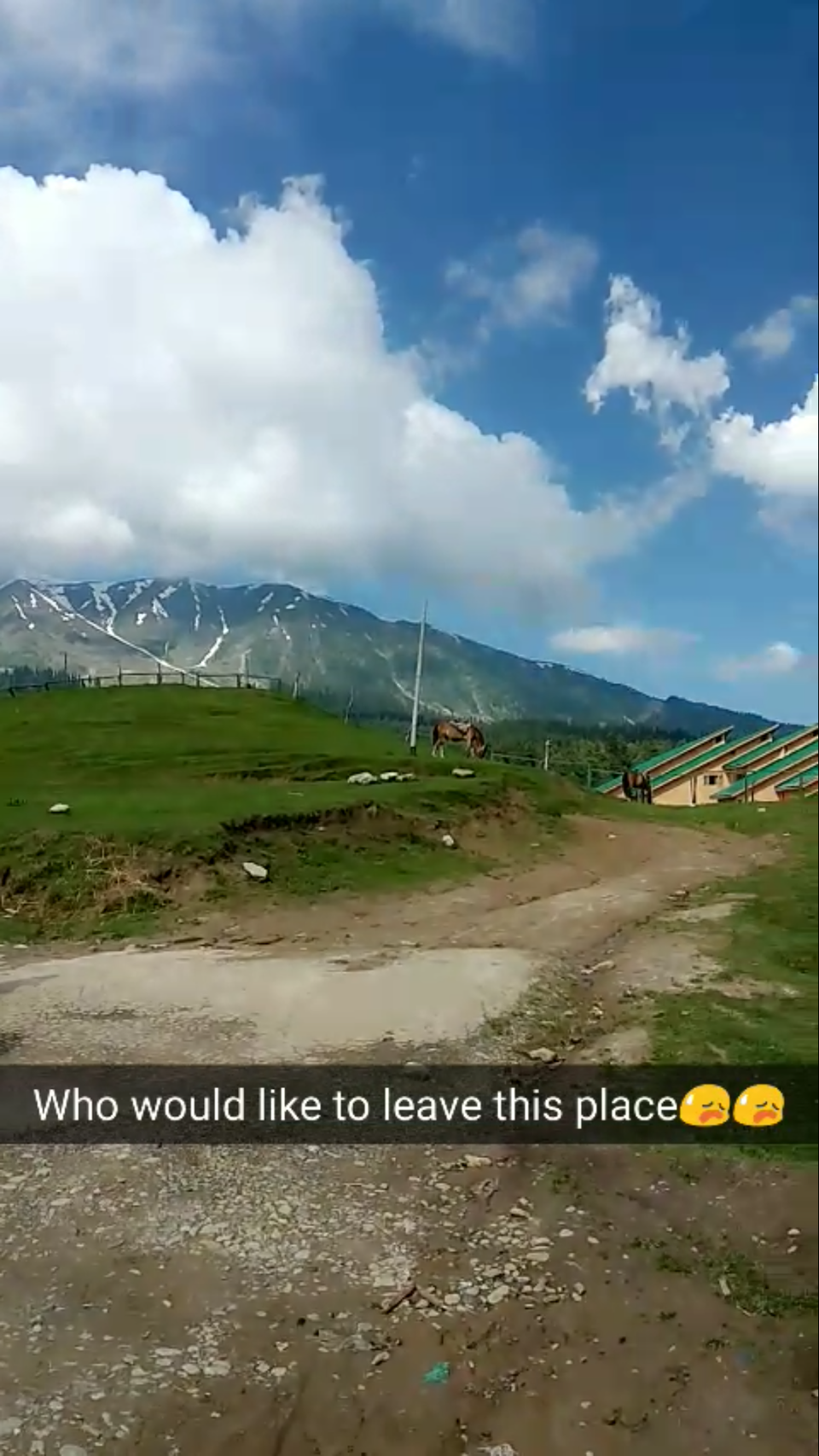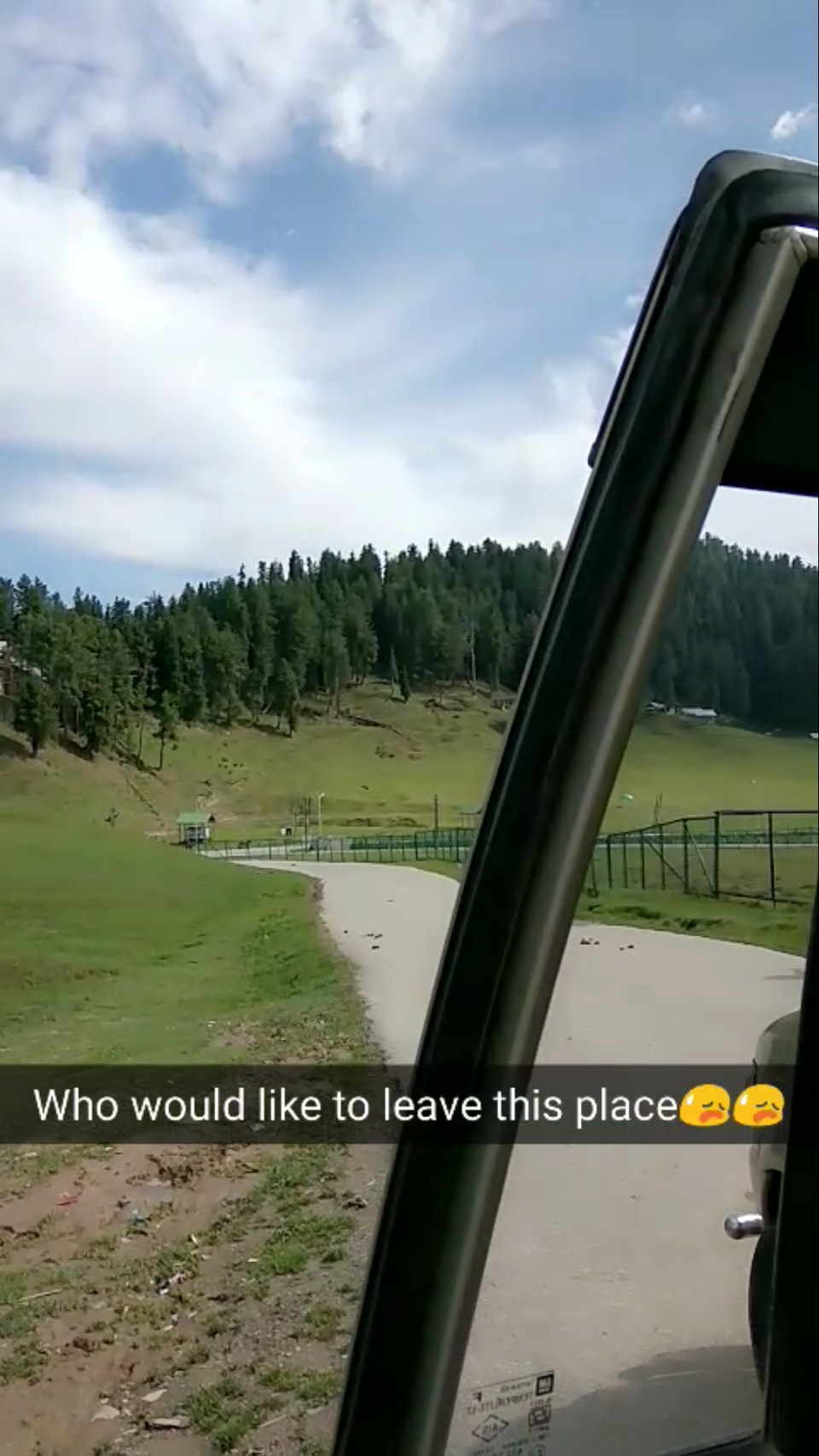 For bookings in hotel green park :- http://www.hotelgreenparkgulmarg.com/
MOBILE : 9622441518
EMAIL : HOTELGREENPARKGUL@GMAIL.COM
Do share your stories in the comment section below or on my insta profile and catch mine too...
Insta ID- @storieswidsln