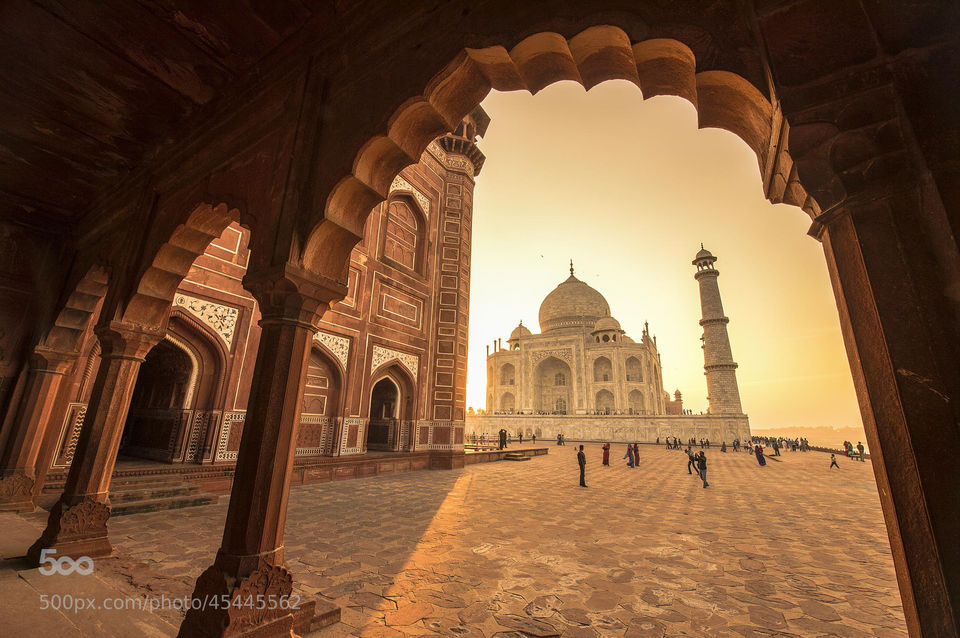 Thinking of bumping into this beauty next; The Taj Mahal of Agra. Everything good has enough been said about it, but I thought to bring out some Taj Mahal facts.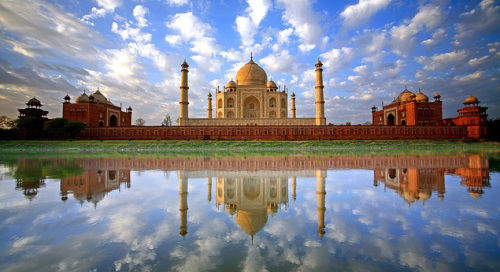 It alone attracts more than three million travelers in a year and is the main reason behind Agra being a part of the popular Golden Triangle Circuit of India; along with Delhi and Jaipur. Taj Mahal is not merely a UNESCO World Heritage Site, but the Seventh Wonder of the World. It took about twenty two years to build it completely. Though Mughal architecture was mainly incorporated but aspects of Indian, Islamic, Ottoman Turkish and Persian are also to be seen. The symmetric precision of the premises is worth a mention as well.
Not many people know that Shah Jahan, the man who commissioned Taj Mahal (in 1632) planned to build a black Taj Mahal just opposite to this edifice. But anyways it keeps switching hues, though slightly. Many even say that this attribute of Taj Mahal is associated with that of women; like the way we are moody and shit *grumpy face*.
No wonder, it epitomized true love. The Mughal Emperor Shah Jahan built this mausoleum for his wife Mumtaz Mahal, who died while giving birth to their fourteenth child. However, her real name was Arjumand Banu Begum.
Verses of Quran were inscribed to decorate the Mahal, along with twenty-eight varieties of semi-precious stones like sapphire and turquoise. British didn't feel close to ashamed as they ripped some of these during Indian Rebellion of 1857. Tibet, Afghanistan, Sri Lanka and Arabia are few places the semi-precious stones came from. And more than one thousand elephants were used for its trading. Let alone elephants, 22000 artisans were appointed to sculpt this masterpiece.
Now here, take a short tour.