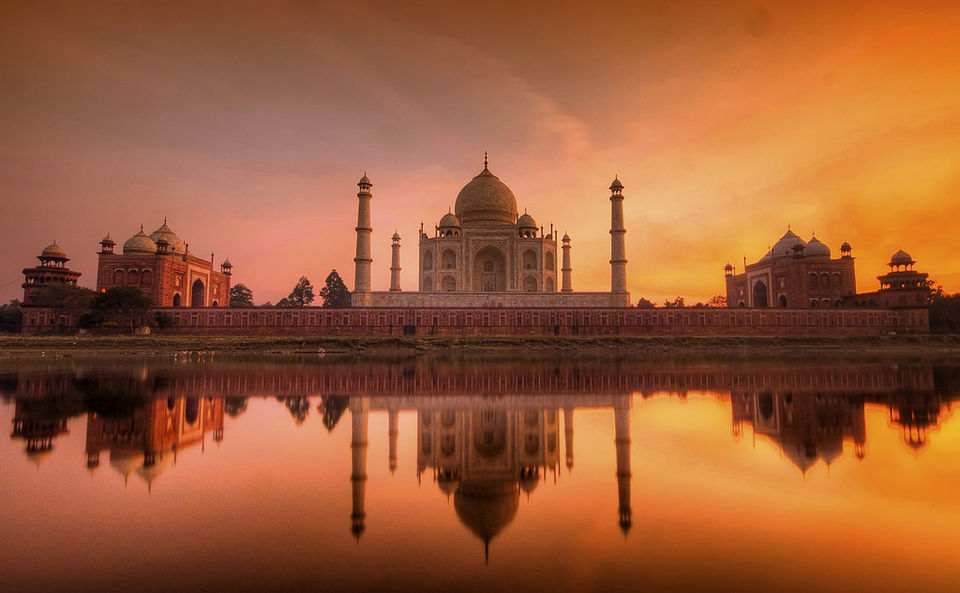 The Taj Mahal is one of India's most visited monuments. The Taj Mahal image is known world wide as it is one of the seven wonders of the world. Mumtaz Mahal, a Persian princess is who's honour this beautiful image of Taj Mahal was built.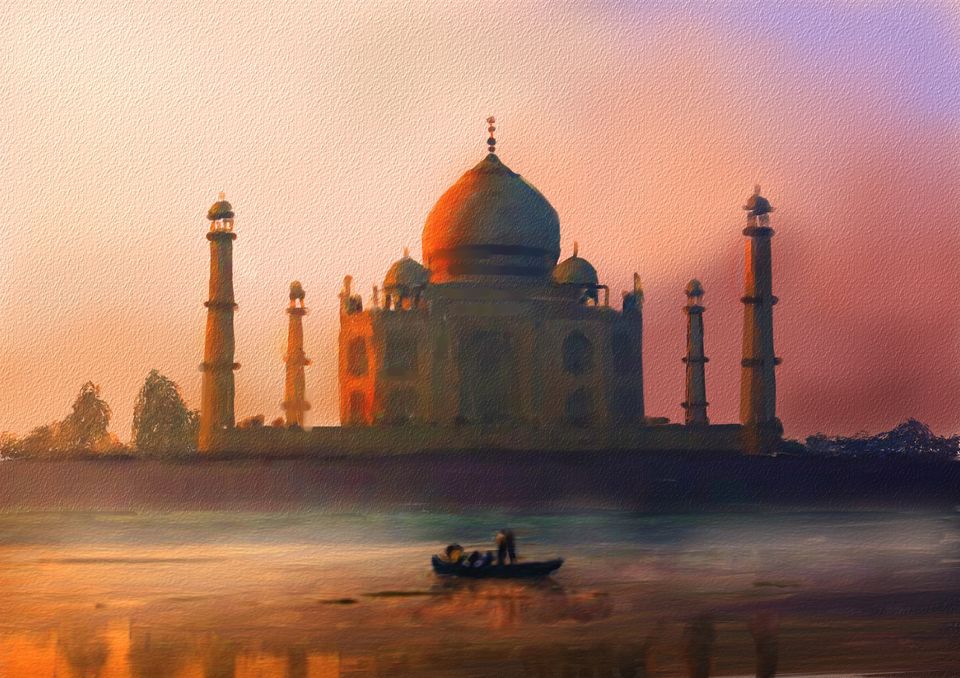 The real history of Taj Mahal is as follows: Taj Mahal Image was built in the memory of Mumtaz Mahal by her husband Shah Jahan, who at the time was imprisoned by his son own Aurangzeb till his death. The construction of the Taj Mahal image was started in 1632 and was completed in 1643, though it wasn't until 1648 that the surrounding gardens of the taj mahal and buildings were completed.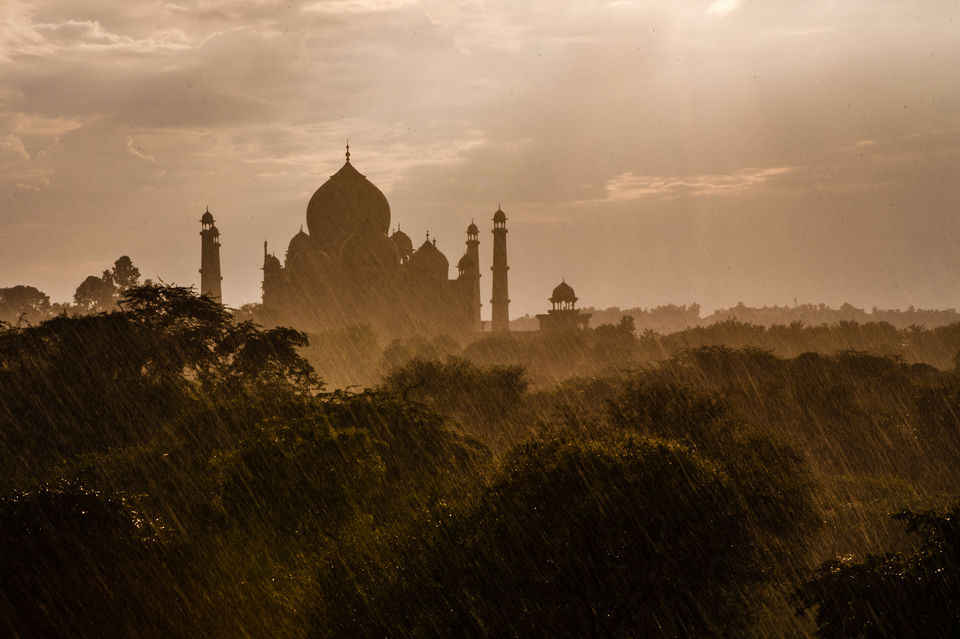 The Taj Mahal story has inspired many people to make the journey from different countries to come and visit the monument and capture Taj Mahal images. The Taj was declared a world Heritage site in the year 1983. Such acts of love are rarely seen in history and this monument is possibly one of the greatest pieces of art and architecture made in the name of love. How to make Taj Mahal, you wonder? You would have to be as passionate as Shah Jahan!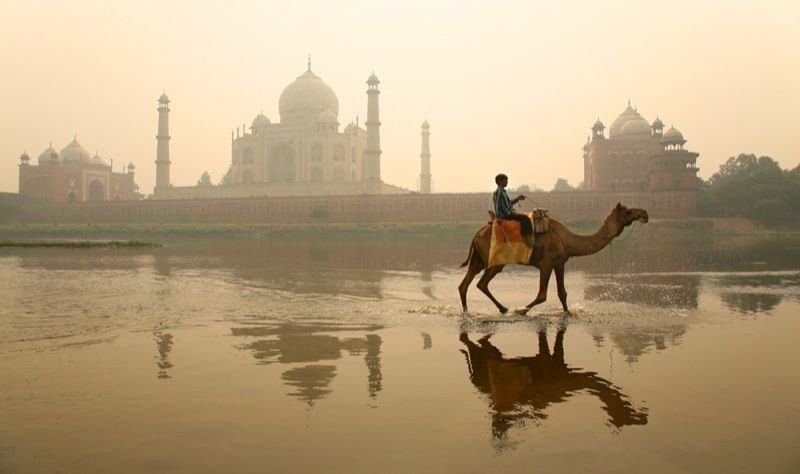 A camel in front of the Taj Mahal Image - Source
7-8 Million people visit the Taj Mahal Image every year to hear the taj Mahal true story. There is rumoured unverified Taj Mahal story, the claim is that Shah Jahan had the hands cut off all the workers and builders when the structure was completed. This was to ensure that no other building like this could ever be constructed again. This Taj Mahal story is possibly the most gruesome and far fetched tale, but as I mentioned it's not verified.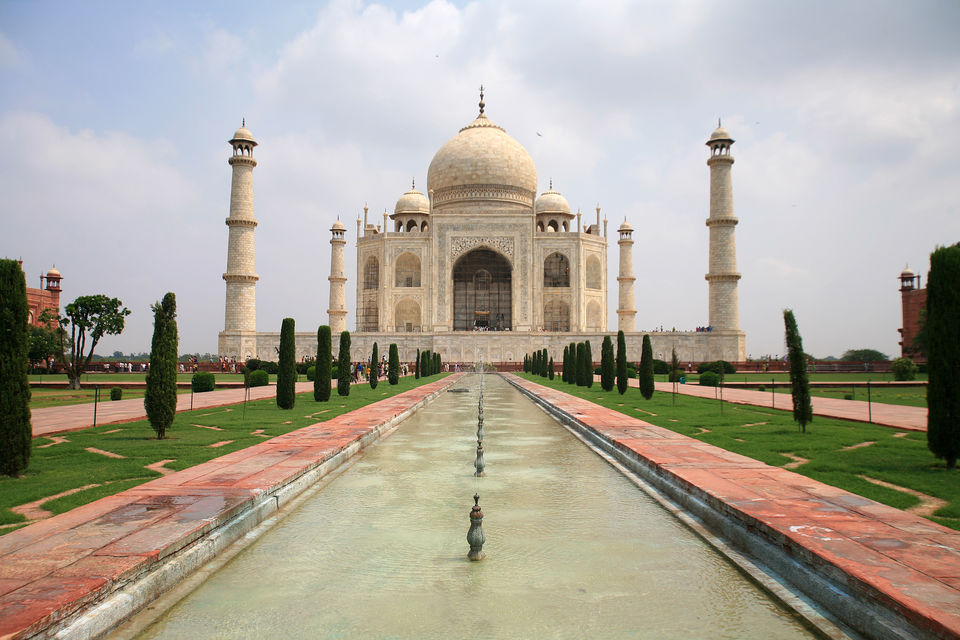 The Taj Mahal and the fountains and gardens surrounding it. Source
The workers who worked on the Taj Mahal Image were from all corners of the globe, from Europe, Persia, the Ottoman Empire, and of course India. There were even elephants brought in from far off places, close to a thousand in number to build the Taj Mahal.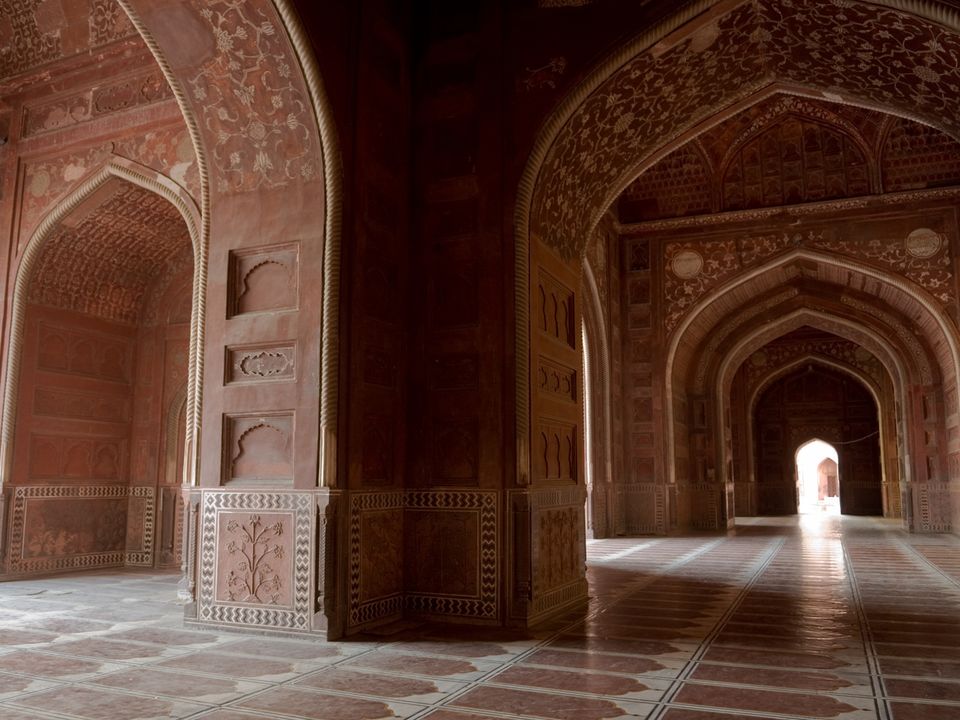 Inside the Taj, the walls are inscribed with art and text. Source
Verses from the Quran are embedded or inscribed at the entry to the monument and in the surrounding areas. Precious stones and semi precious stones are embedded into the walls of the marble chamber of the Taj Mahal image. The false tomb of Mumtaz Mahal lies on the top for everyone to see, while the true tomb rests below at ground level.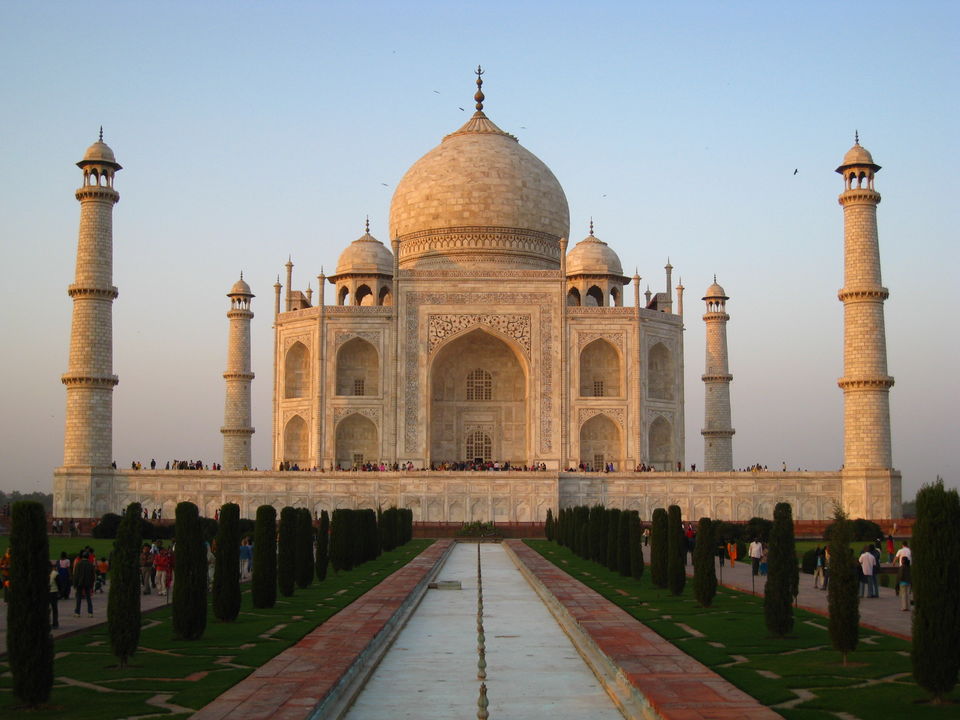 The Taj Mahal image at sunset. Source
Another Taj Mahal story is that Shah Jahan had planned to build a second monument across the river from the Taj Mahal as his own resting place, and also have a bridge connect them both. This was sadly not possible once he was imprisoned by his son.