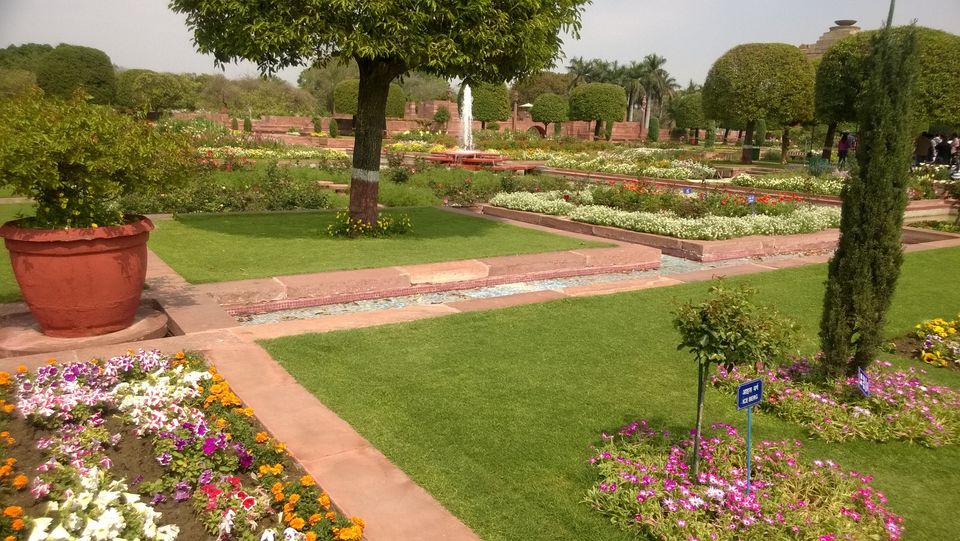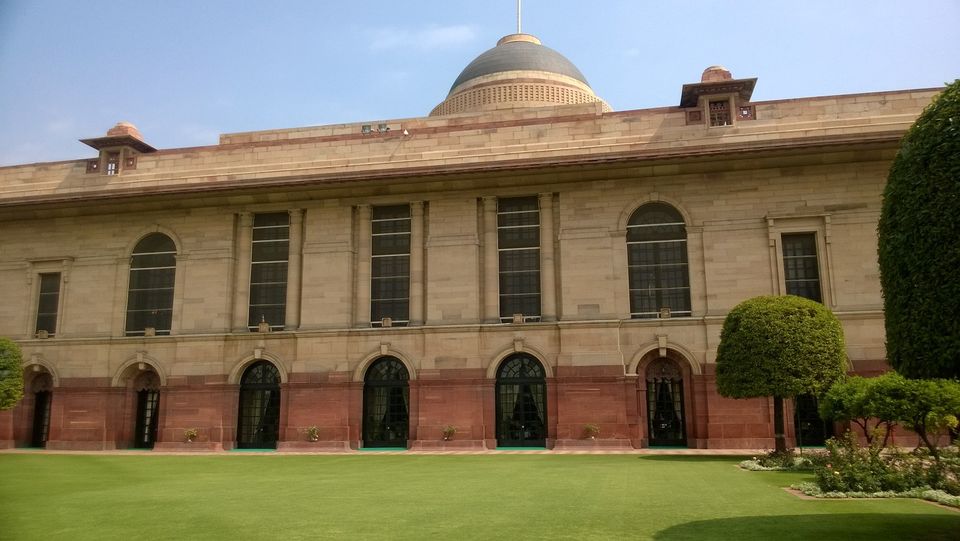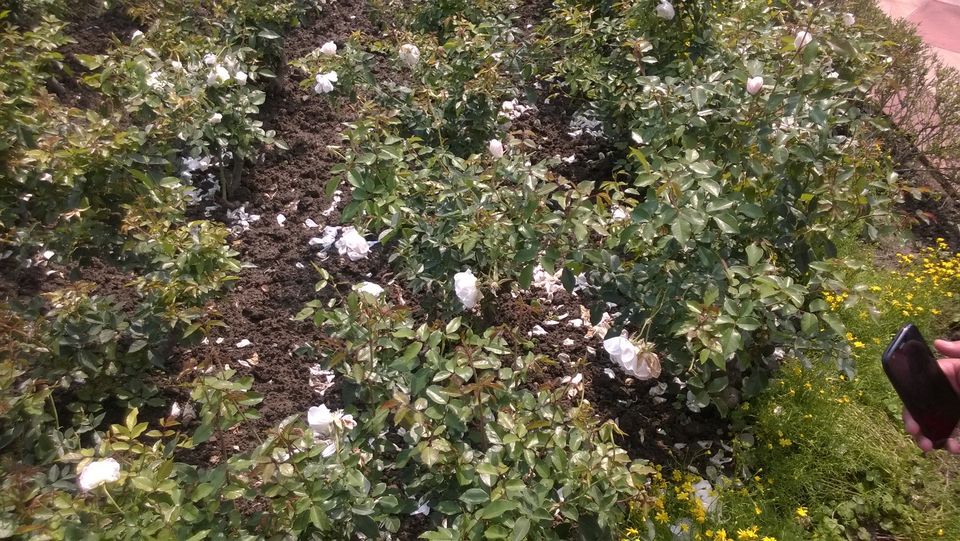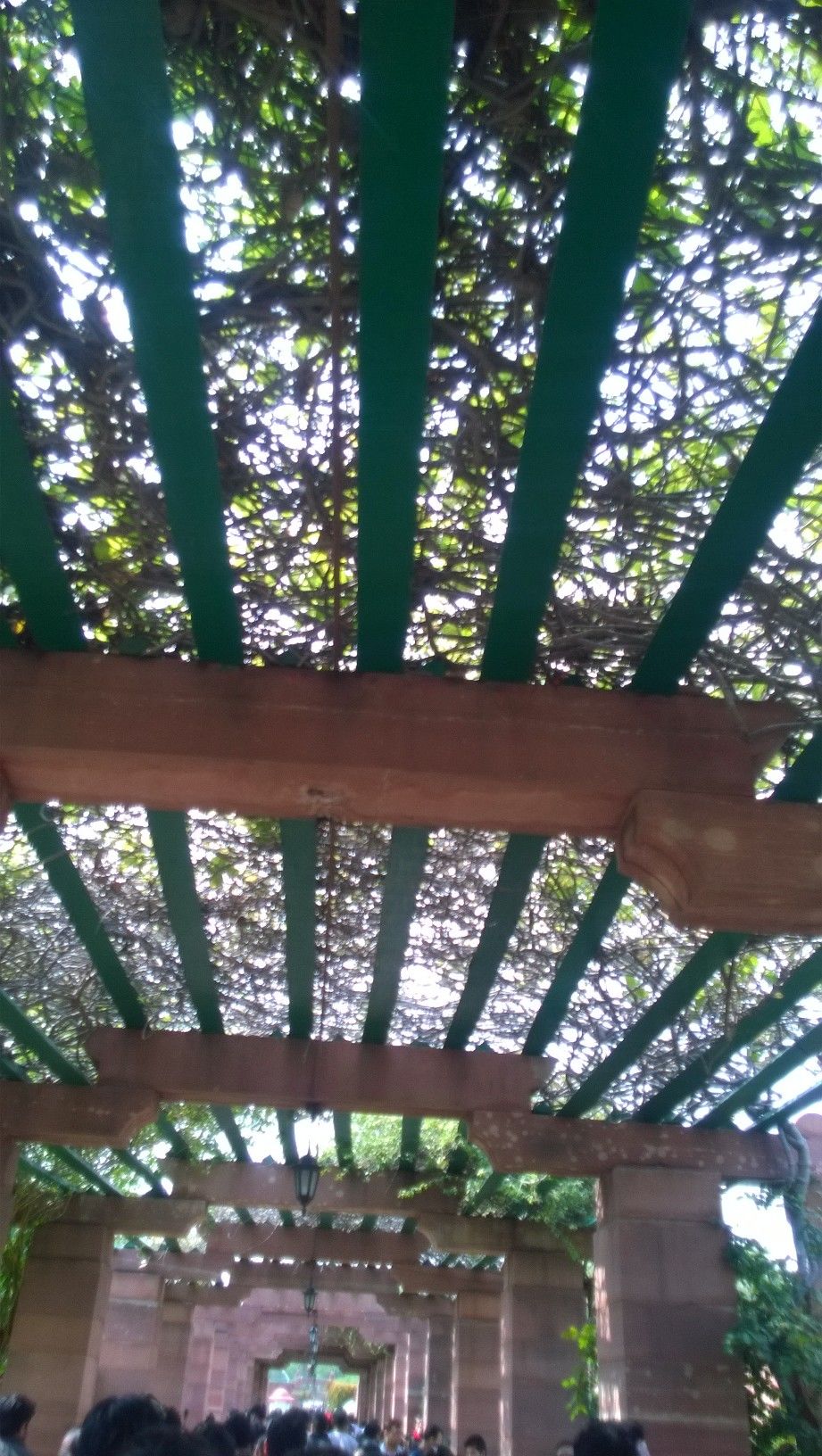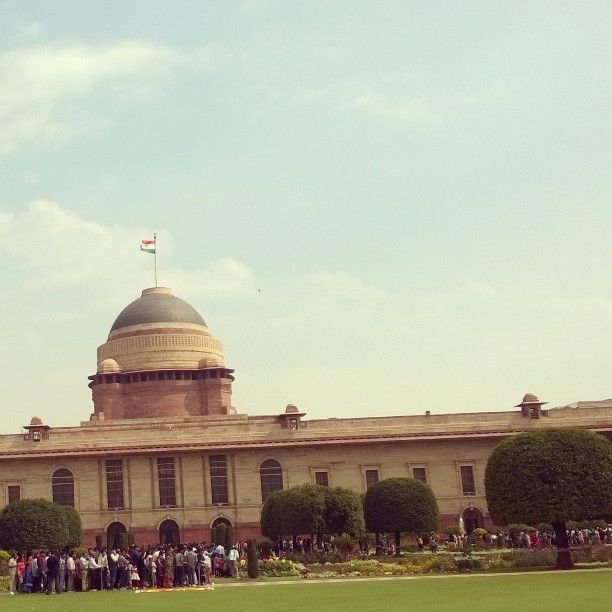 The Rashtrapati Bhavan, home of the President of India, is partly open for public one month each year, during its annual "Udyanostav". This year, Ram Nath Kovind, the President of India, opened the Mughal Gardens, which has many varieties of roses and tulips on till 9 March, 2015. 
The gardens are open to the public starting 6 February from Gate no 35 of the President's Estate and will remain so until 9 March , between 9.30am and 4pm.
I visited the recently with half a dozen people. Entry is from Gate No. 35, and we had to take the North Avenue. Being a Sunday with a really good weather, there was a lot of rush. Due to security reasons, people are not allowed to carry water bottles, big purse or bags, cameras and/or food items. Mobiles phones are allowed, and we could click a few pictures with it. We were checked twice before entering the premises.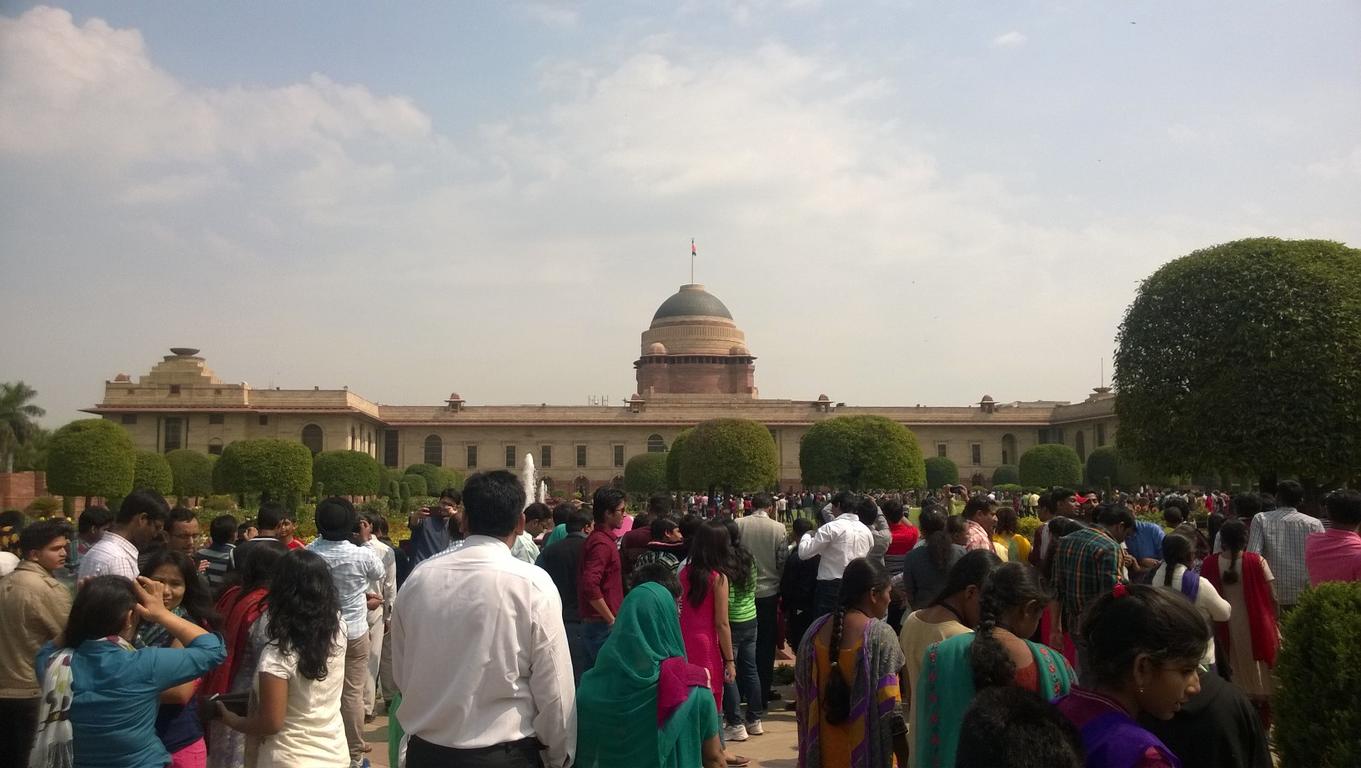 As you can see, the place was too crowded. It times it reminded me of those school trips we used to take to the zoo or the city park where we were made to stand in queues at all times, and couldn't divert anywhere from the line.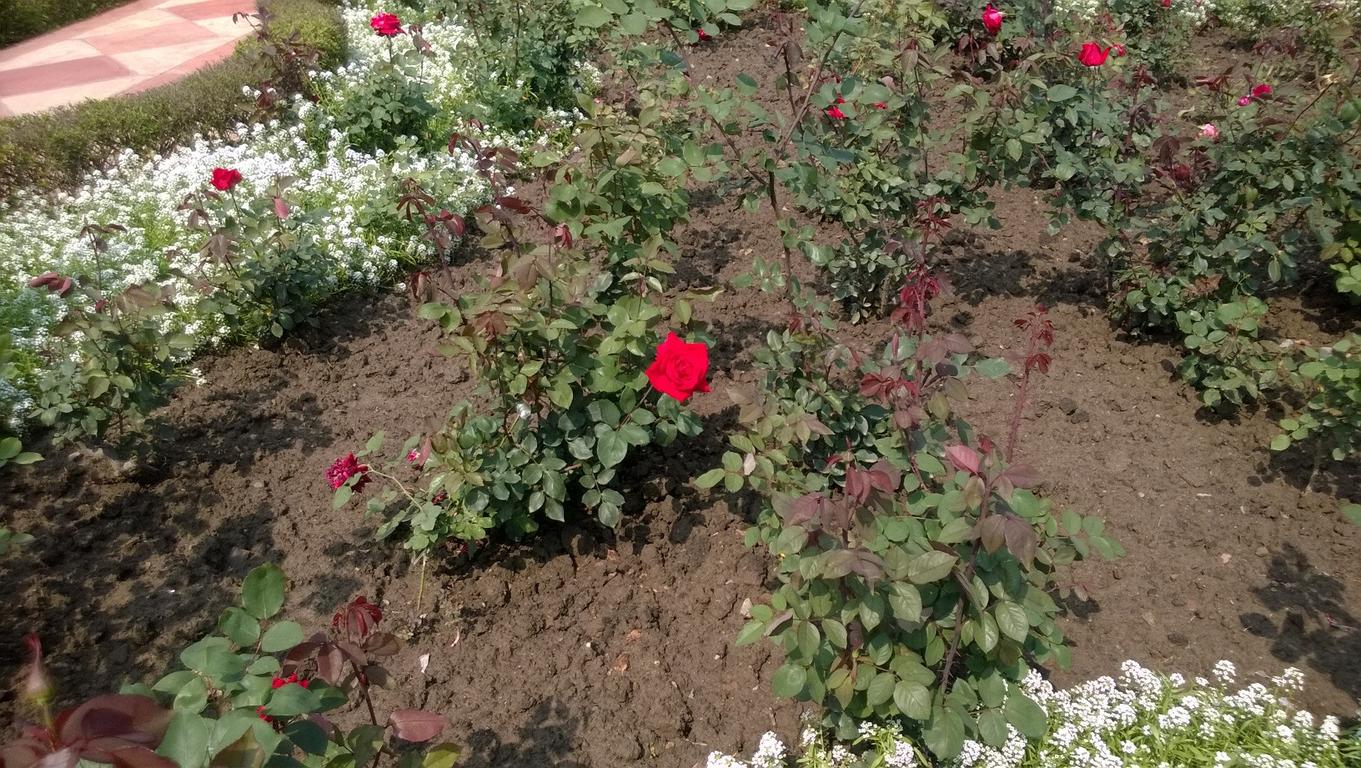 The tulips had already bloomed and withered, so we could only see roses. And there were many variety of roses in the garden, along with lots of other flowers too such as petunia, dahlia, marigolds etc. There was also a herbal garden and a bonsai park.
The Gardens had specific resting booths for people as well as water stands at frequent intervals. And once you exit the gardens there are many food stalls and icecream vendors.
The Gardens are open for just another week this year, so if you want to see the Rashtrapati Bhavan up, close and personal, now is your chance.