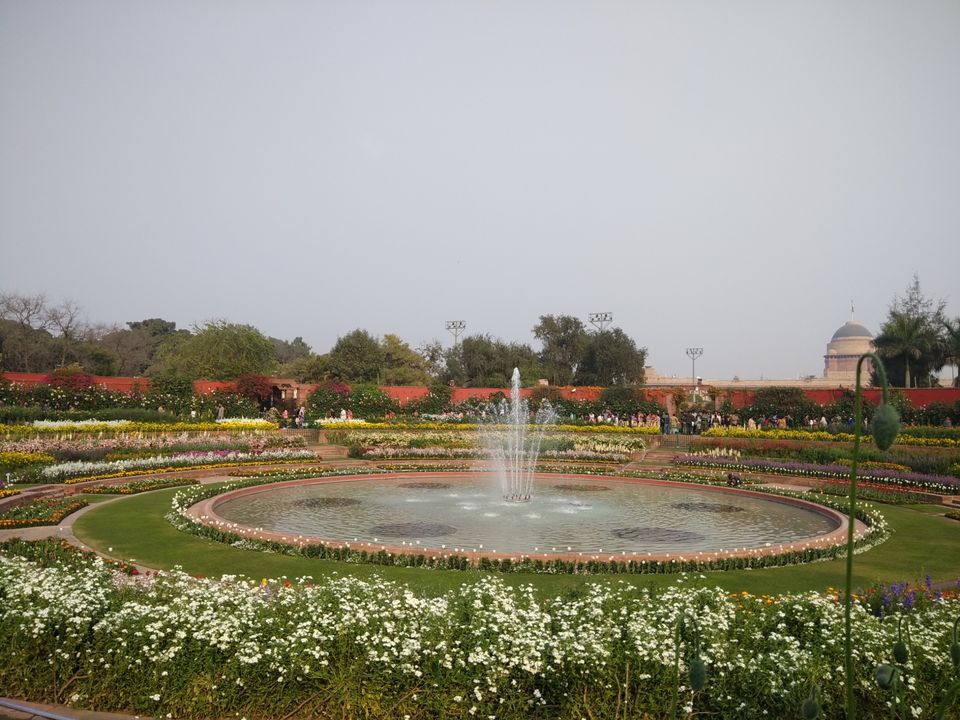 Visit to beautiful Mughal garden of rastrapati Bhawan was always my hidden wish in the corner of my heart.it is opened for public in month of feb-march only.
The garden, said to be the " soul" of the Presidential Palace is opened to the visitors from February 6 to March 9 in 2018.
LOCATION-
Take delhi metro to central secretariat then take a auto to easily access the gate to enter.
NO TICKETS; GRAND RUSH
After 3 round of security check, we enter the Moughal garden.moughal garden is famous for it's picturesque natural beauty.it can be felt the cleanliness of the area is given utmost importance. You can't sit on the grass or even walk.
Water flows across the garden was crystal clear. The gardening of big trees is maintained to give a perfect oval shape.people will walk with a slow pace. You can get a place for your memorable photo if you will have to little patient. But it is worth to wait.
Inspired by the Mughal Gardens of Jammu and Kashmir, the Mughal Gardens of Rashtrapati Bhavan was designed by Sir Edwin Lutyens in 1917. Spread over an area of 15 acres, the garden is a mix of Indian and Western architecture. The garden boasts of growing 159 celebrated varieties of roses and 50 varieties of trees, shrubs and vines. Tulips, Asiatic lilies, daffodils, hyacinth and other seasonal flowers are the other attractions for the visitors. The beautiful lawn also includes Circular, Spiritual, Herbal, Bonsai, Tactile and Musical gardens.
My favourite was to see the rounded garden and sprinkler in the middle. The rose garden with different colour was so soothing to eye like an oasis In the concrete desert like Delhi.
At last, there was a fair shop to buy souvenirs at a fixed price. You can check out that.
Friends, you can mail me (dbhoi95@gmail.com) if you want me to help you in preparation of itinerary specially for India. As I am a student I haven't travel much but have done research in tourism destinations in India. #stressfreetravel #fullenjoyment
FOLLOW ME IF YOU LIKE. JUST ONE FOLLOWING WILL HELP ME TO BE MOTIVATED AND WRITE MORE .