India: the Asian subcontinent nation has fascinated millions for centuries. Known to the outside world for its exoticness, spirituality, mysteriousness, and rich history (among other things), India has long been a place people from around the world have wanted to visit. This is still true. If you want to visit India, your trip will not be complete without a visit to Delhi, the nation's capital. You will learn about the many things to do and places to visit in Delhi - a thriving metropolis with a rich culture and a rich and long history.
Delhi has 3 UNESCO World Heritage sites. This means that there is an endless variety of things to do in this iconic metropolis. Some of them are listed below:
Use Coupon Code: INSTATRAVEL to get flat 60% off on hotels!! Valid on bookings created till 31st October'19. Hurry Up Can't decide on a hotel to book? Here is our recommendation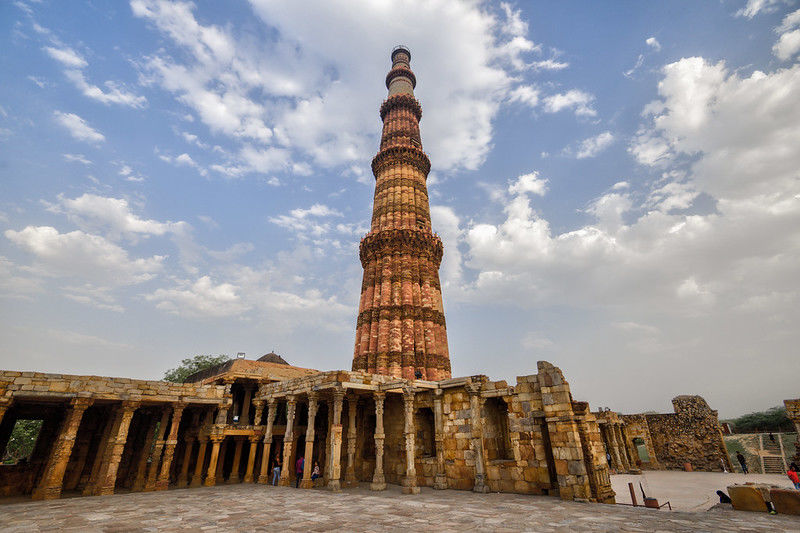 Revel at Qutub Minar's beauty
Billed as being a strategic UNESCO World Heritage site, the Qutub Minar gives Delhi the unique personality and charm which characterizes it. The Qutub Minar stands at an impressive 240 feet above the ground. It was built in 1192 by the first Sultan of Delhi, Qutb-ud-din-Aibak. Standing at five stories high, the Qutub Minar is constructed out of red sandstone and marble. It makes a great impression on the Delhi landscape. A spiral staircase which has been closed to the public since 1974 characterizes it. This staircase has 379 steps and leads directly to the top of the Minar.
Savor Japanese food at Guppy restaurant
Located in Lodhi Colony, this Guppy restaurant is the best go-to place for great Japanese food in Delhi. Japan has a rich and ancient history and this is reflected in Japanese cuisine which is extensive in food choices. Guppy restaurant's management updates the restaurant's menu every 2-3 months as a result. The constant updates also showcase the newest trends in Japanese food - both locally and at the international level. Japan's national beer is Sake and you can savor many varieties of the best Sake from Japan with your food.
Savor Japanese delicacies like Sushi, and ramen. Sit back and enjoy your meal with the presence of traditional kokeshi dolls and Japanese antiques in vivid and vibrant colors. You can also take part in the interactive sushi making classes hosted by Chef Vikram Khatri in this Japanese wonderland. The best part about dining at this establishment is that you can use Swiggy coupons for deep discounts on food.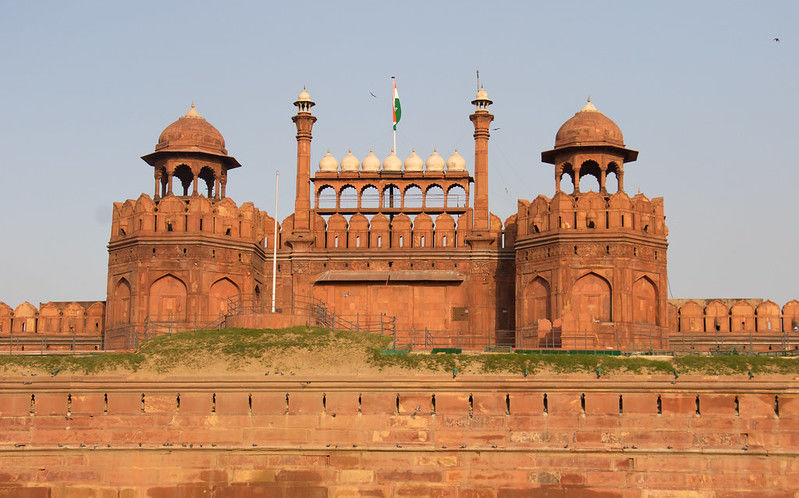 Go back in time to the Mughal era by visiting the Red Fort
The Red Fort is the perfect symbol for Delhi. Being built during the reign of the great Mughal emperor Shah Jahan, this historic building symbolizes the best in Mughal architecture, culture, and in Islam. It was built in 1638 and is made out of red stand stone. A visit to this majestic and idyllic fort will allow you to experience great highlights of Mughal culture and life which include the chhata bazaar and the light show which is hosted every evening. This fort is steeped in pre-modern Indian history and was built when Emperor Shah Jahan moved the capital of his (the Mughal) empire from Agra to Delhi. Delhi's Red Fort became even more popular in 2007 when it was named a UNESCO World Heritage Site. Currently, it is one of Delhi's most famous places.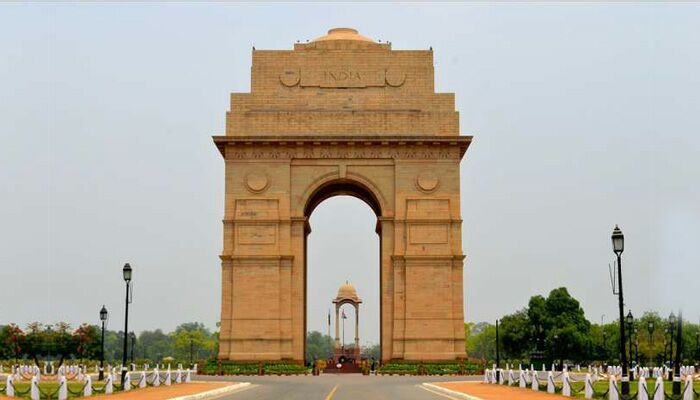 Marvel at India Gate - the essence of modern India
If there was one monument which defined the essence of modern India, it would be India Gate. India Gate was built in 1931 to memorialize the men and women who fought in the Afghan War and in World War I. Located near Rajpath, the structure looks gleams when lit up at night. Gardens surround the outside of the structure in neat, geometric lines making this monument one of Delhi's must see places.
A good time to visit India Gate is on India's Republic Day which is on January 26. You will be able to see the India Gate parade which is one of the nation's most prestigious and celebrated events. Many guests from all over India and the world come to the event to pay tribute to the many freedom fighters and great Indian leaders who made great personal sacrifices to create a free, modern India.
Some useful tips to know when visiting India Gate
The best time to tour India Gate is between October and March. The weather is pleasant during the Fall and Spring seasons. India Gate is great for family picnics whether the cuisine is pre-packaged or cooked in advance. You can easily reach this monument by bus, rickshaw, or shuttle. There is no entry fee for India Gate which is always open to the public.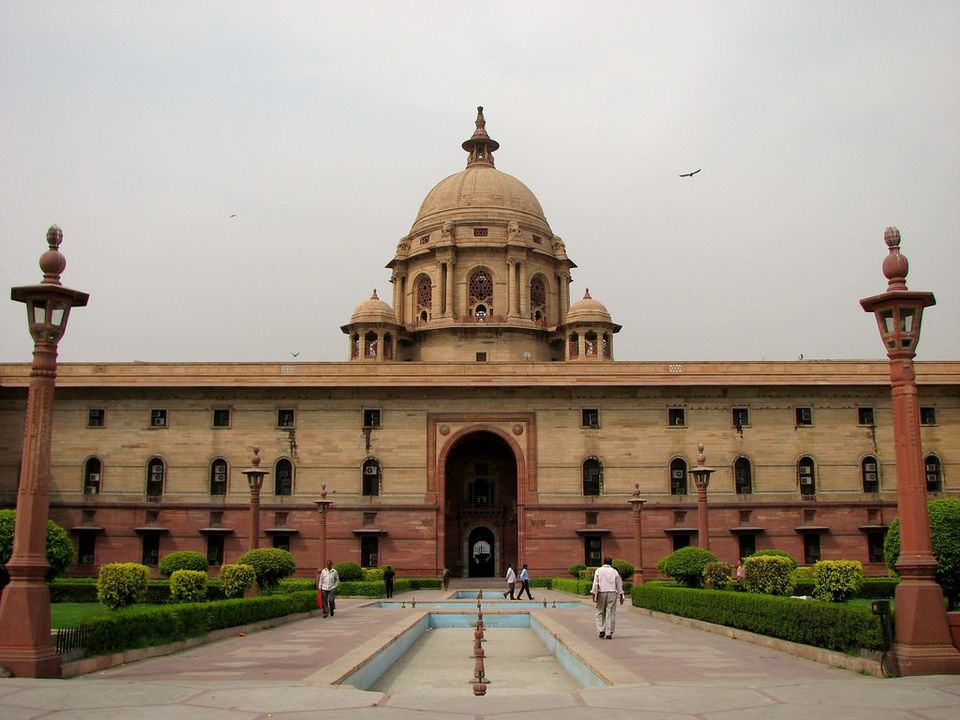 Welcome to the home of India's president! Because it is not a typical tourist place, tourists have limited access to this grand place. Boasting 4 floors with 340 rooms, it occupies 200,000 square feet. The Rashtrapati Bhavan also boasts magnificent and beautiful Mughal gardens, large open spaces, living quarters for staff and bodyguards, stables, and other offices. It the world's largest office for any head of state. This Rashtrapati Bhavan is designed in Edwardian Baroque architecture. Its middle dome is a mix of Indian and British architecture. It is open from 9 am until late evening. India's parliament, and National Secretariat and Defense quarters are visible from there.
Delhi is a vibrant city
Delhi is a vibrant city with a rich culture and vast history stretching back several millennia. The places mentioned above are just a few of the many places to see and things to do in Delhi. Should you visit Delhi, you will find that the metro is full of many pleasant surprises!
Liked this post? Why not pin it!