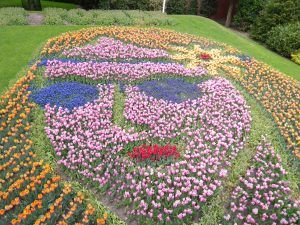 Keukenhof is the largest flower park located in Lisse town, near Amsterdam in the Netherlands. Every year more than 7 million flower bulbs are planted in autumn to bloom in the spring and ebery year the park is visited by more than 1.4 million. The park contains 32 hectares of land, full of vibrant colours and fantastic scents. Every year, the flower garden has a specific theme with millions of tulips. This year, 2019 the theme was Flower Power, the strength of flowers. The Keukenhof features a variety of different gardens, garden styles and pavilions. Gardens and four pavilions show an outstanding collection of tulips, hyacinths, daffodils, orchids, roses, carnations, irises, lilies and many other varieties of flowers. Keukenhof has around 100 royal suppliers who supply their best and finest range of spring flowering bulbs for the display at the park. There is a variety of 800 different species of tulips. The landscape architectures then create a special design for each of the exhibitors.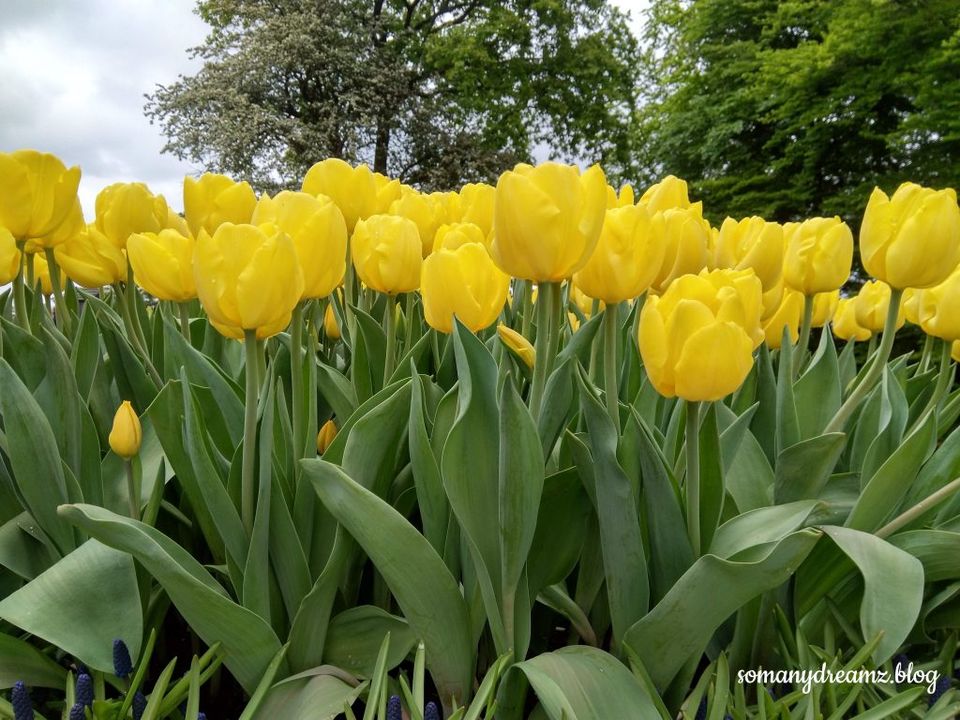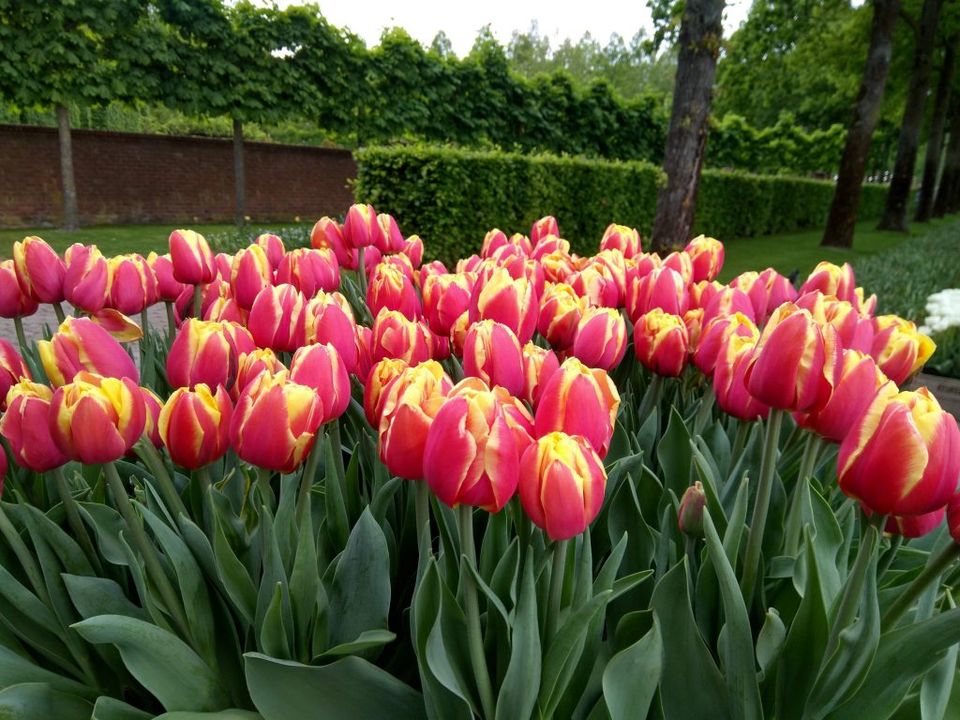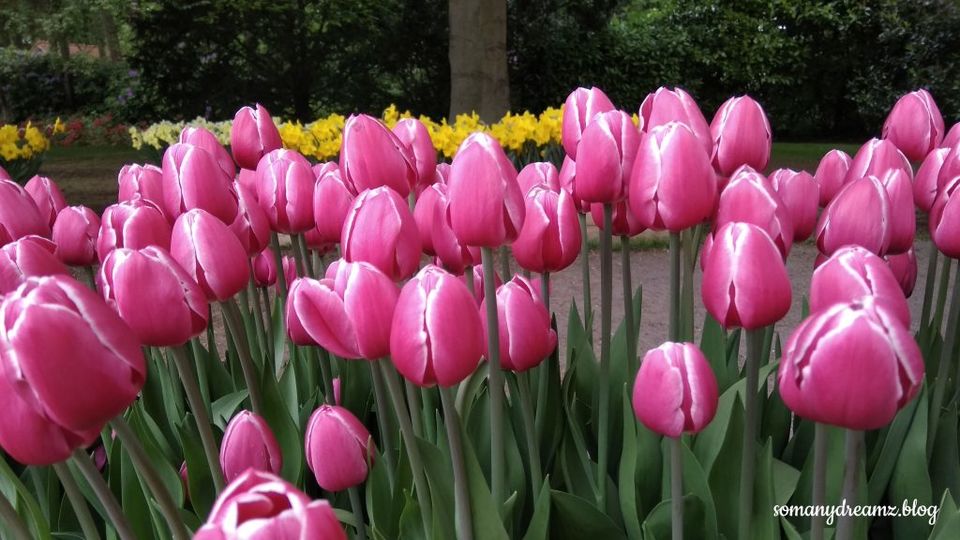 One of the most famous attractions at Lisse is the flower parade, which occurs in April every year. The flower parade is all free to visit and you can enjoy beautiful floats made of colourful and bright flowers. The parade starts in Noordwijk and ends in Lisse.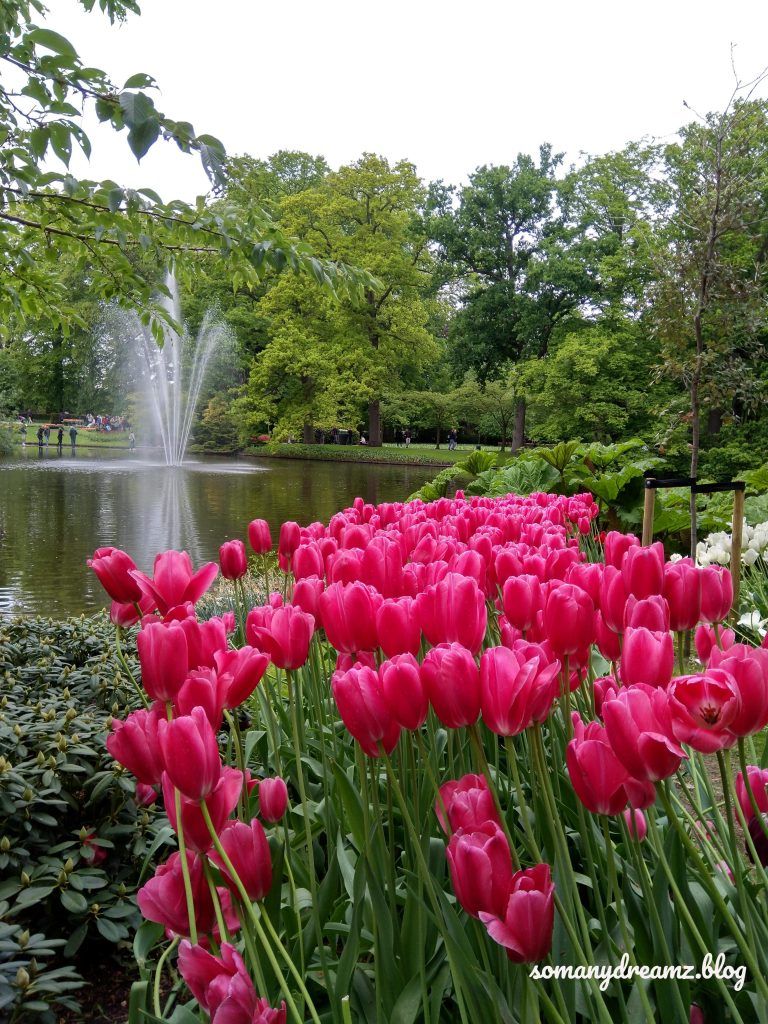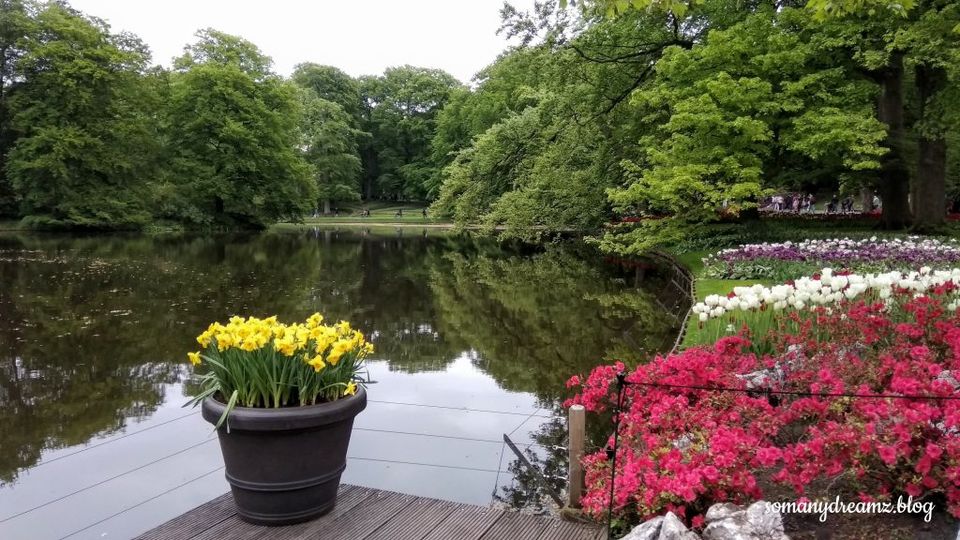 Keukenhof is open daily from the end of March to May. It starts at 8 am in the morning until 7:30 in the evenings. During the blooming period, the place remains quite crowded, especially during the weekends. Pro Tip: TO avoid the crowd, plan to visit it just after 8am or after 6pm. Also, if you visit it during weekdays, you will find the Keukenhof gardens to be extremely quiet.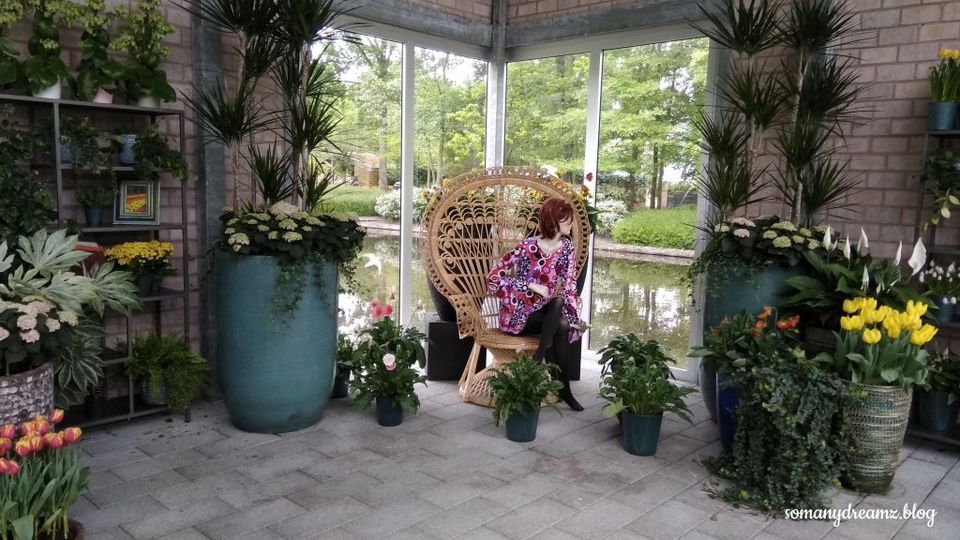 The Keukenhof gardens are open 8 am to 7.30 pm every day from late March to May. The entrance tickets cost 16 euro for adults and 8 euro for children of 4-11 age. You can also buy combi-ticket which combines the cost of bus travel to and from Amsterdam or Leiden, Schiphol and Haarlem. You can find more information about it at their official website, here. You can buy tickets at the entrance of the garden or at the ticket counters at the suggested bus stops. However, I will suggest buying tickets online to avoid the crowd. You can buy single tickets or combi-tickets. Here is the link where you can buy tickets online.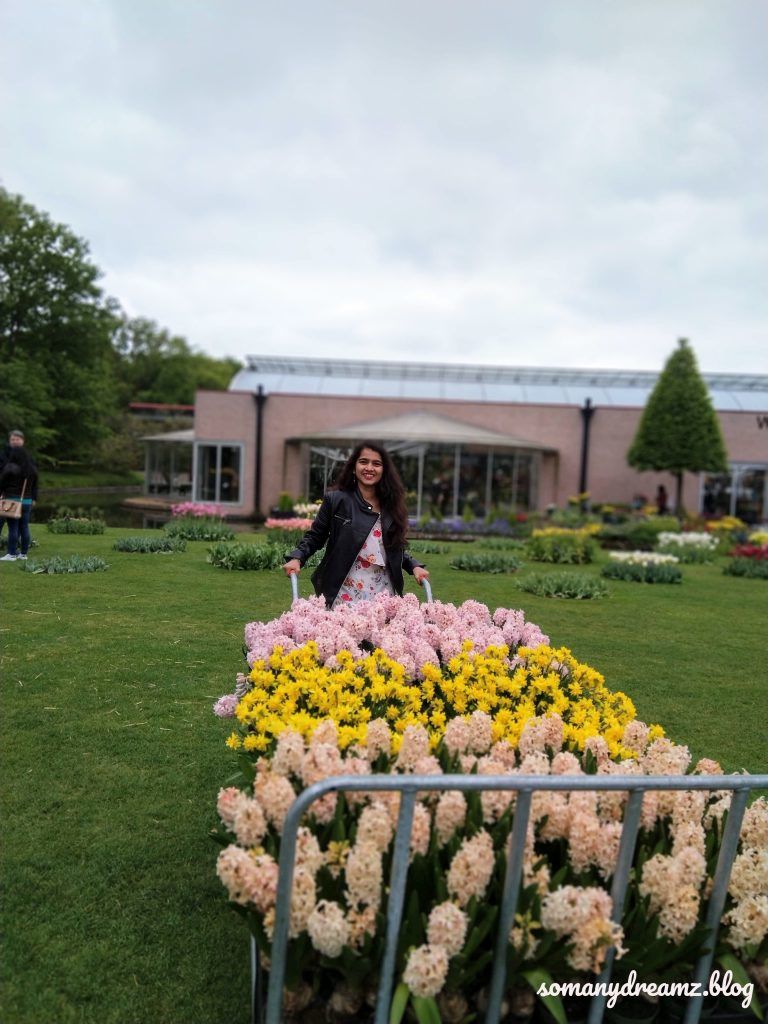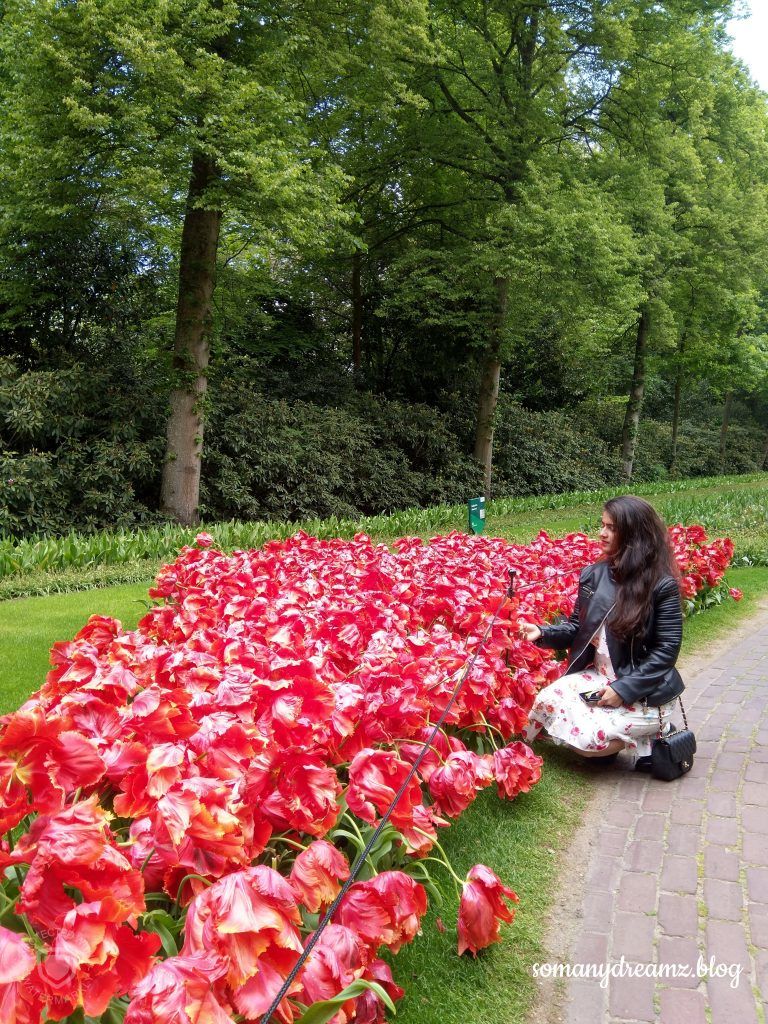 Keukenhof garden is located in Lisse approximately 45 minutes outside of Amsterdam. During the tulip season and when the Keukenhof garden is open, there are special buses (with tulips poster on the outside). You can get these buses that run every 15 mins from RAI, Leiden and Schipol. We travelled from Amsterdam. We first reached to RAI from Amsterdam central station and got bus number 852 to reach to Keukenhof gardens. Plan on spending at least 3 hours in the gardens.