Taj Mahal - A Synonym for Undying Love
Rabindranath Tagore had once called the Taj, a teardrop on the cheek of time. Possibly one of the most popular and suitable words that have ever been used for the magnificent Taj Mahal. Built in the honour of Mumtaz Mahal, a Mughal Empress by her beloved husband Emperor Shah Jahan.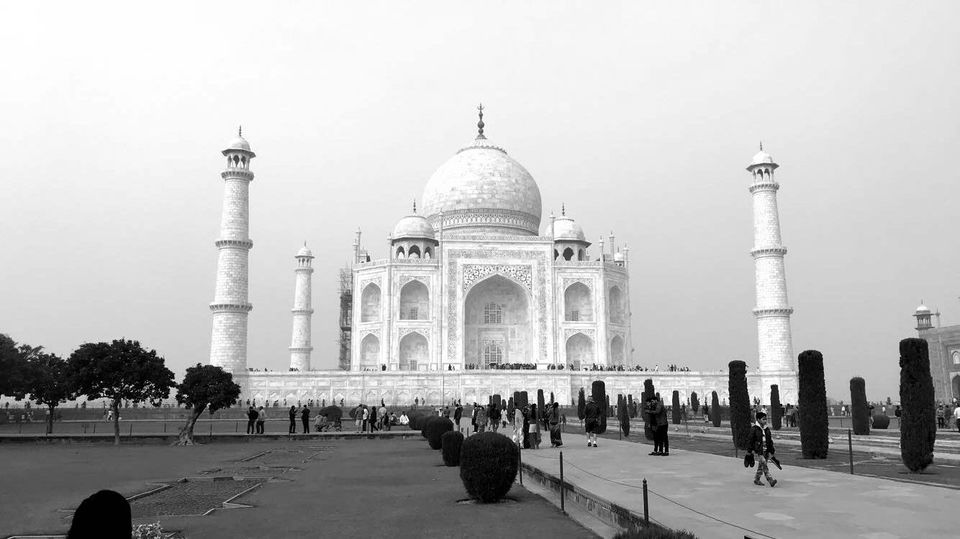 Ever since I have read about the Taj Mahal at the age of 10, I have been obsessed with it and when I finally got to visit this marvellous beauty, the wait was definitely worth it. I don't think a monument has or will move me the way Taj Mahal did.
You have to park the car at one of the parking areas and either walk to the main compound or take one of the rickshaws that charge a nominal amount to take you there. The best time to visit this place is definitely around the winters to make the best use and walk around the complex. Also, Taj Mahal appears differently throughout the day. It reflects the colours depending on the placement of the sun. I would strongly advise you to take a guide if you are visiting the place for the first time and are not aware of the history of the place. Without knowing the history of this place, it would just appear to be another beautiful, ivory-white marble mausoleum.
Another thing to look out for is the symmetry in the place. Taj Mahal is probably as symmetric as a monument can get. From the structure to the interiors to the designing, everything is symmetric about the Taj, except one iconic thing, the grave of the Emperor Shah Jahan. As the construction was done keeping the grave of Mumtaz Mahal in mind and Shah Jahan's grave was an addition after the structure had been completed, the oh-so valued symmetry had to be sacrificed for the last wishes of the beloved husband and Emperor, which was to be placed next to his dear wife. This is my favourite fact about the Taj Mahal, it's creator and it's muse. The lack of symmetry in the heart of the mausoleum has a tragic irony to it, much like the love story of Mumtaz Mahal and Shah Jahan.
Thousands of tourists visit Taj Mahal every day to witness the undying love. One would wonder how the emperor and his beloved ever get any rest with all the hustle and bustle. I guess the emperor could forecast this, hence the reason the real sarcophagi are placed in a quiet room below, at the garden level, to ensure that the royal couple last the eternity together, in peace.