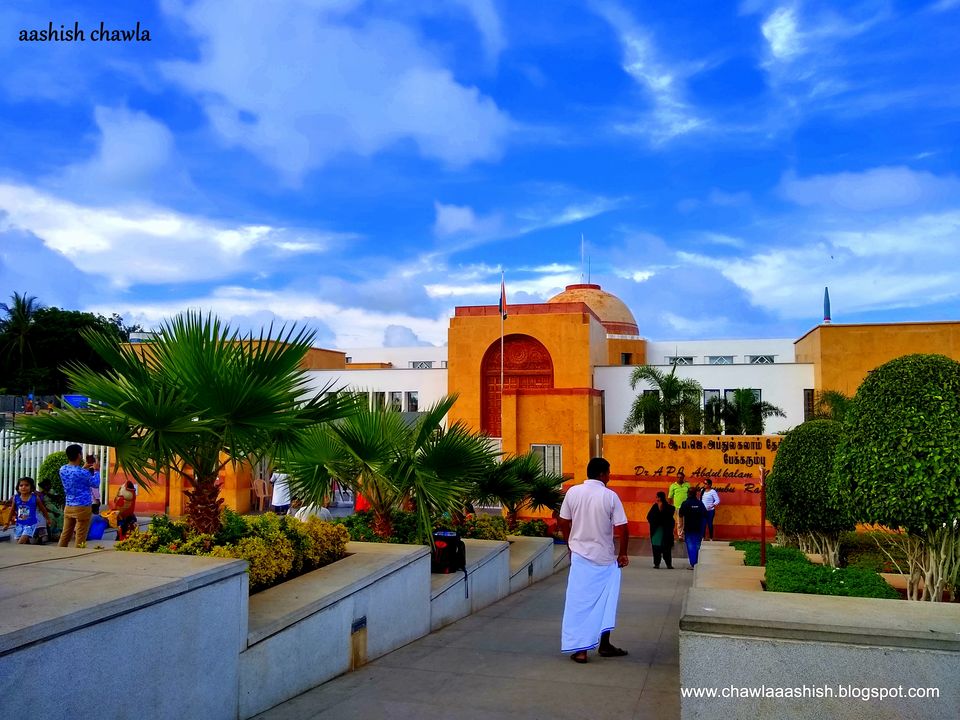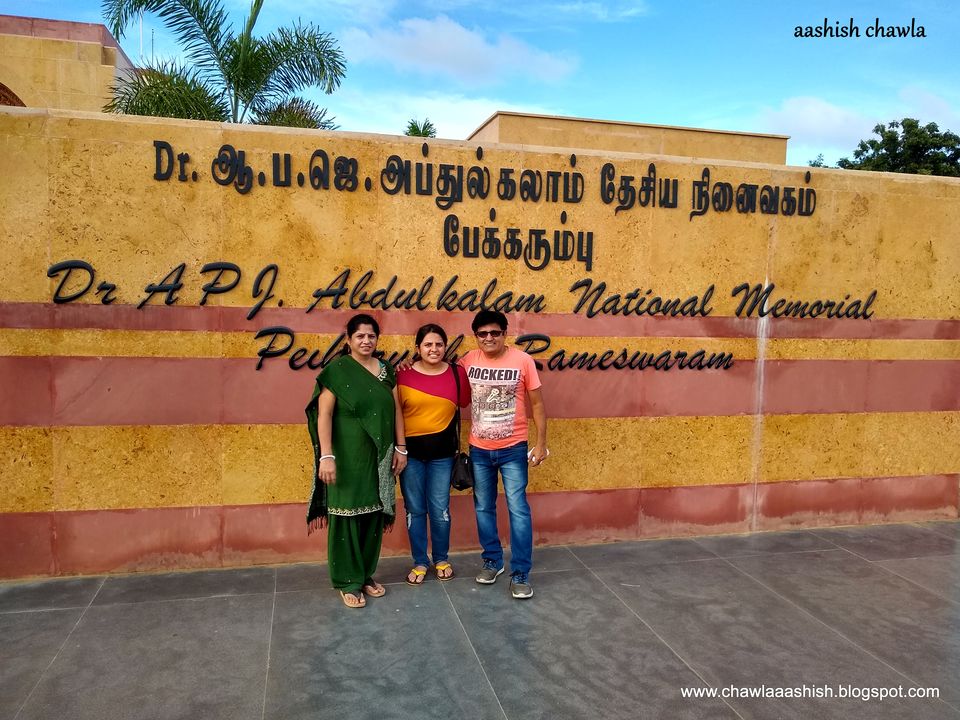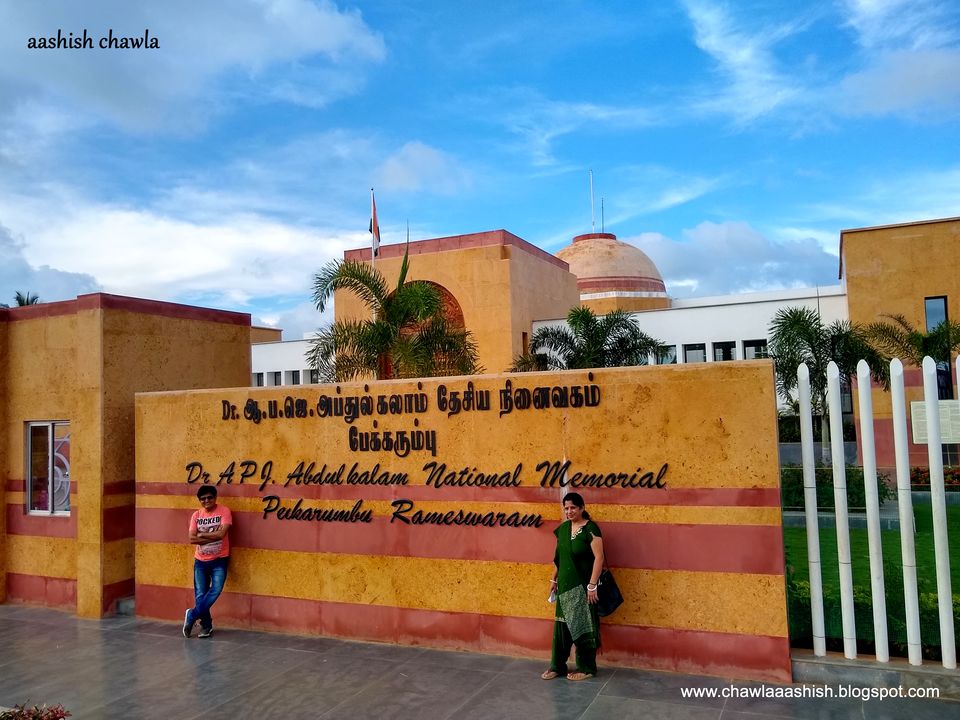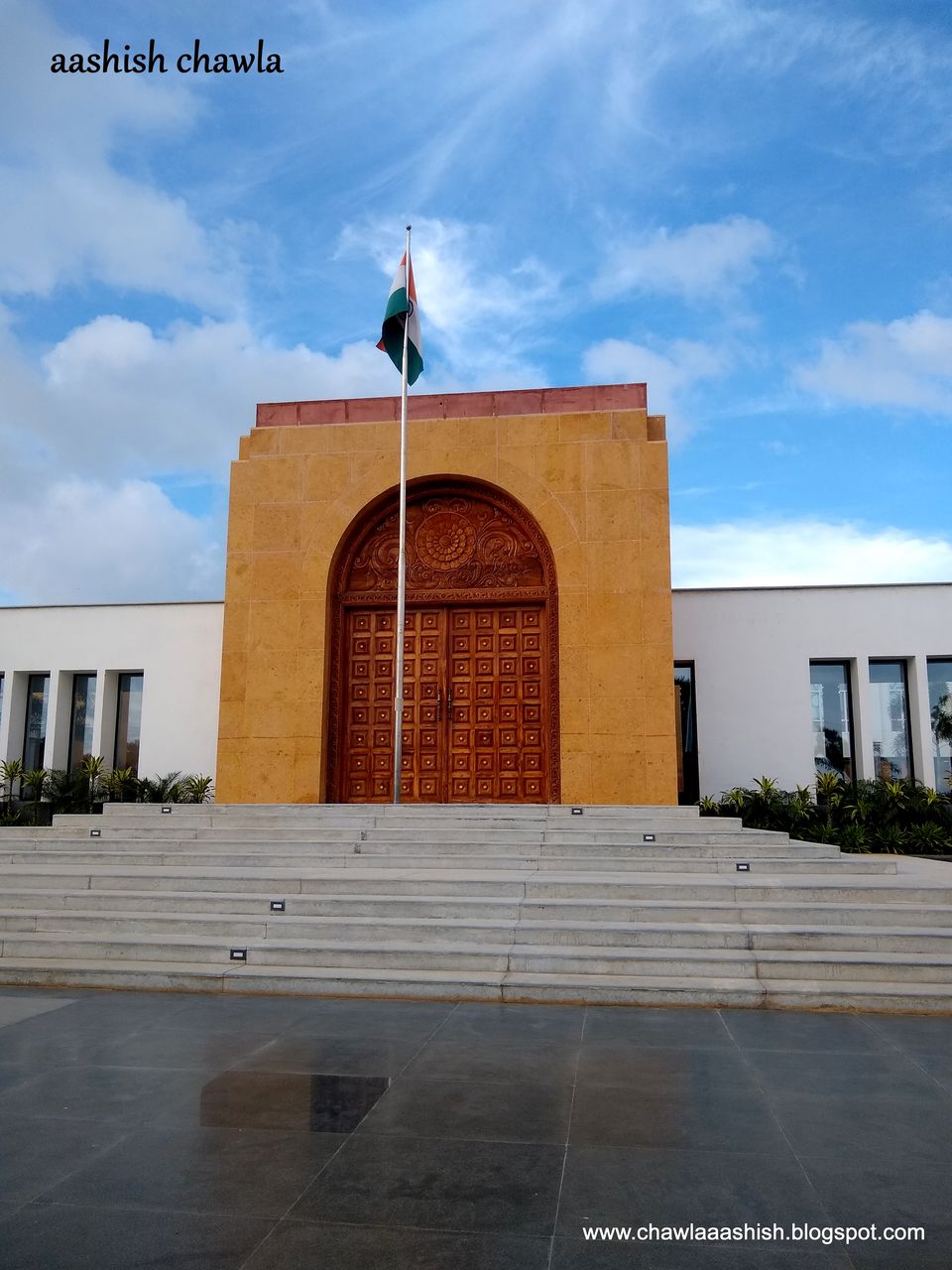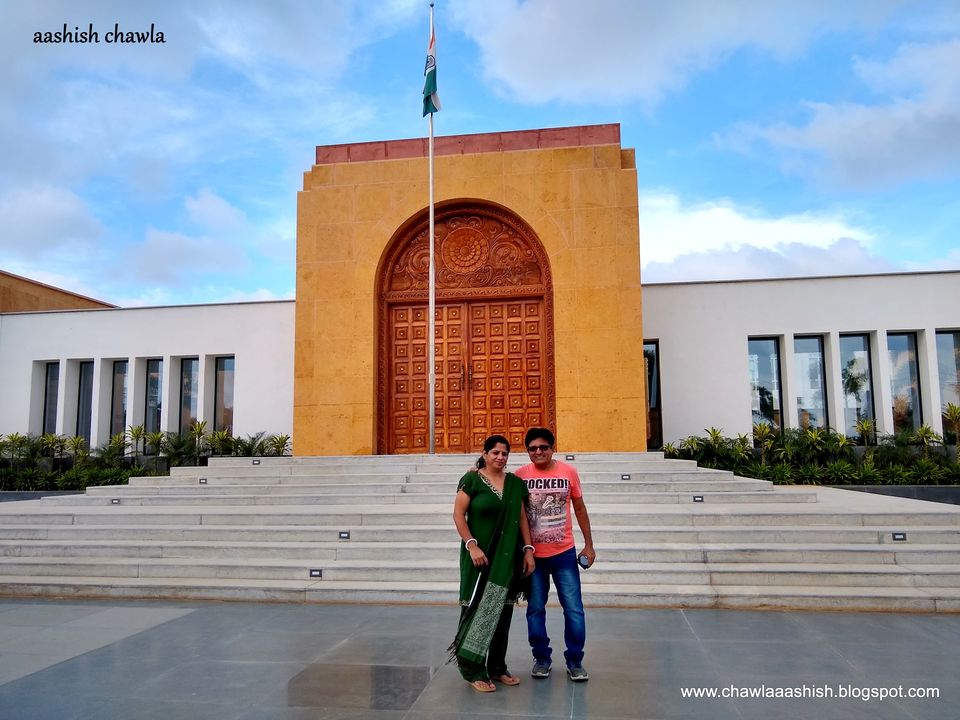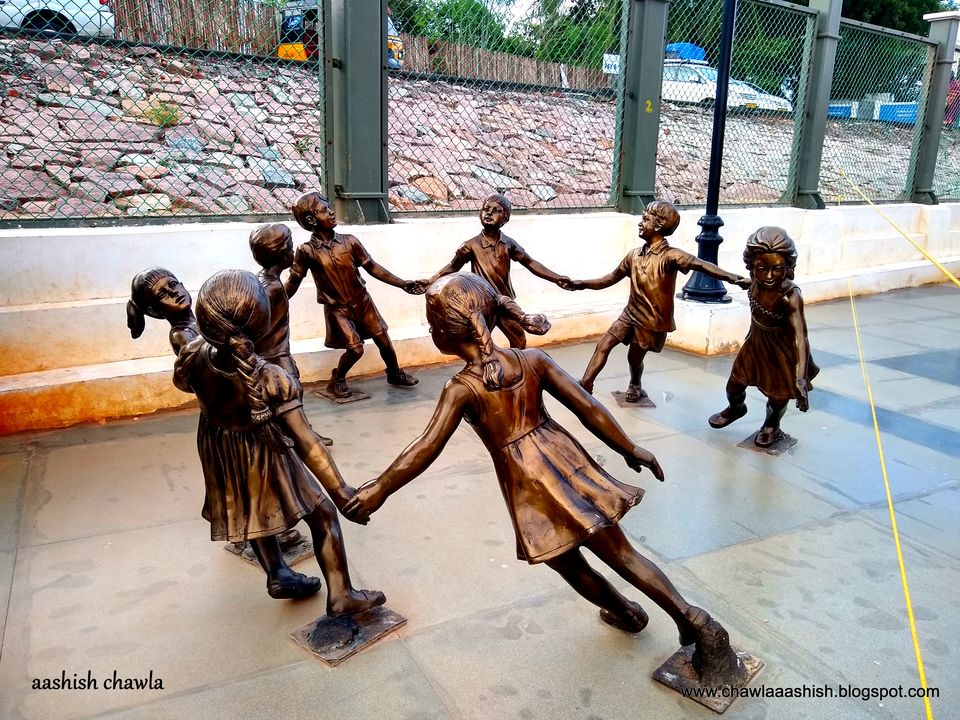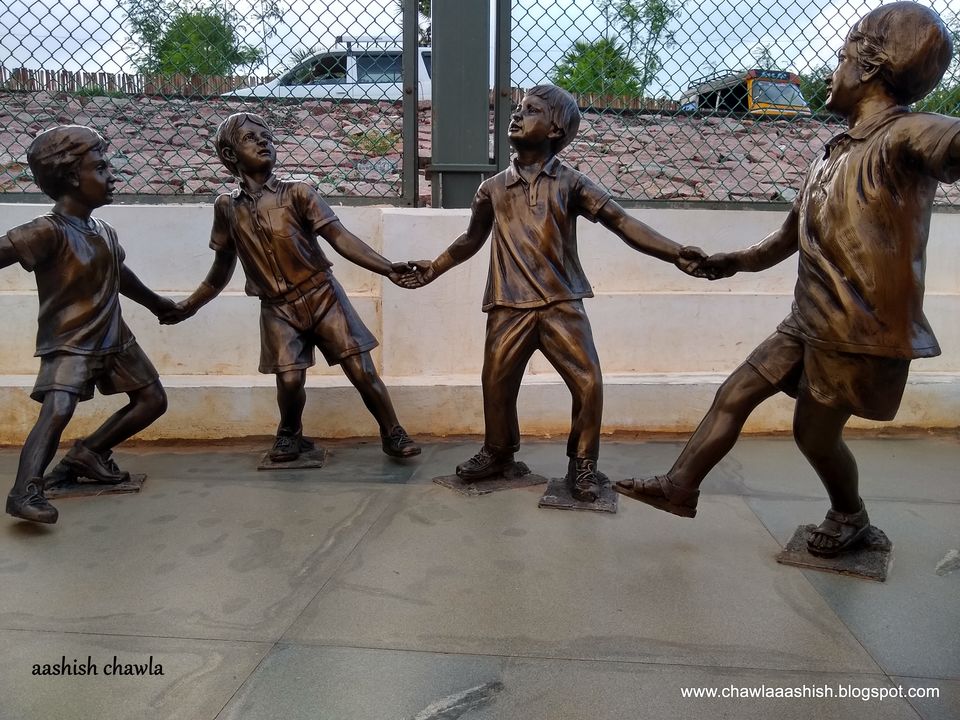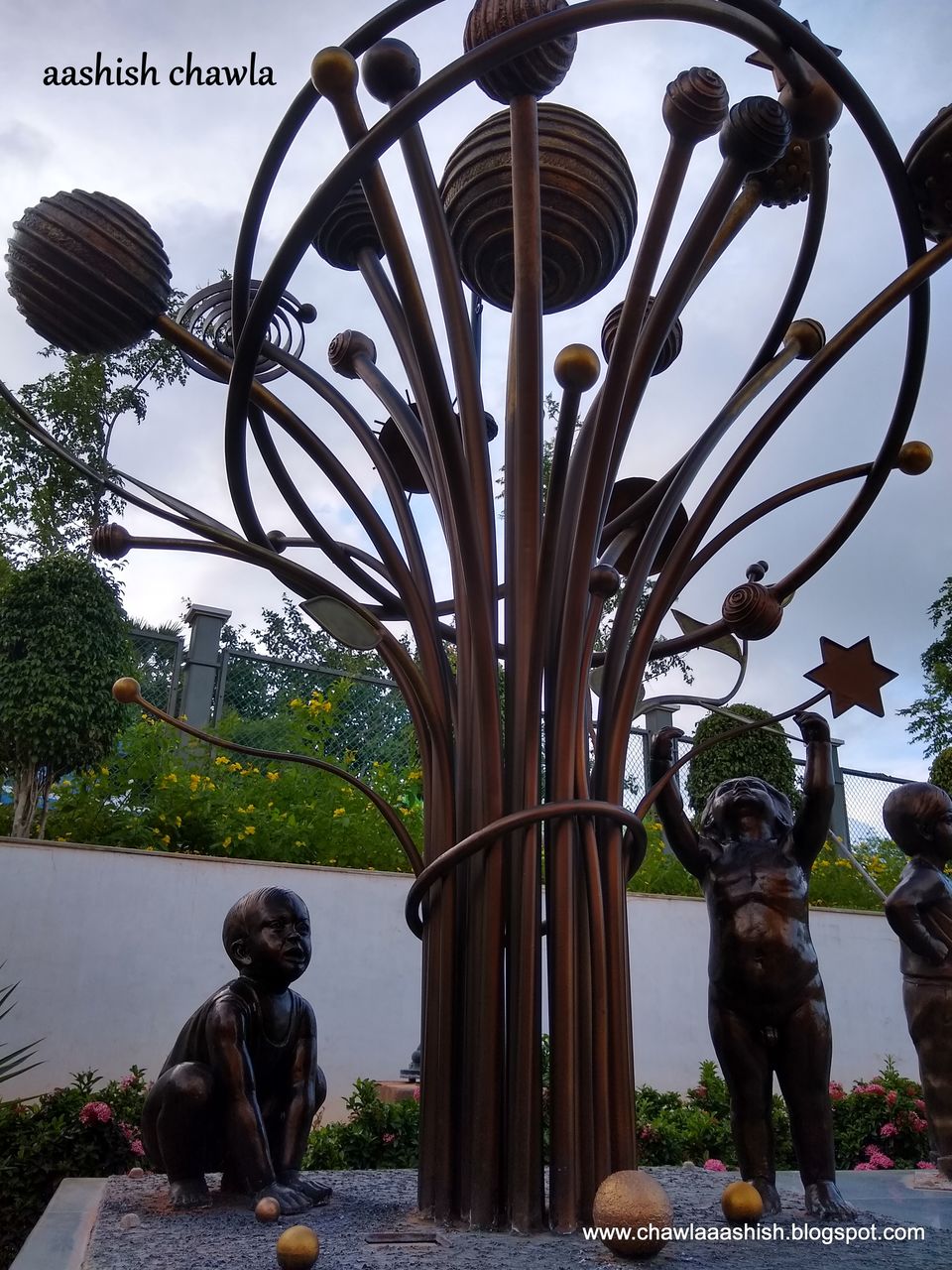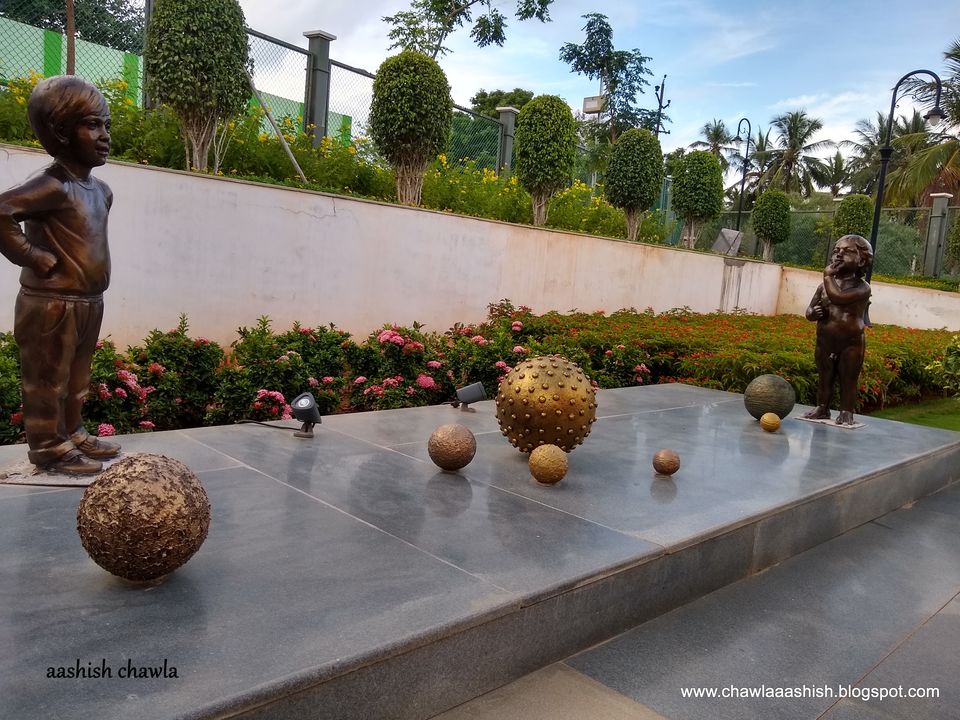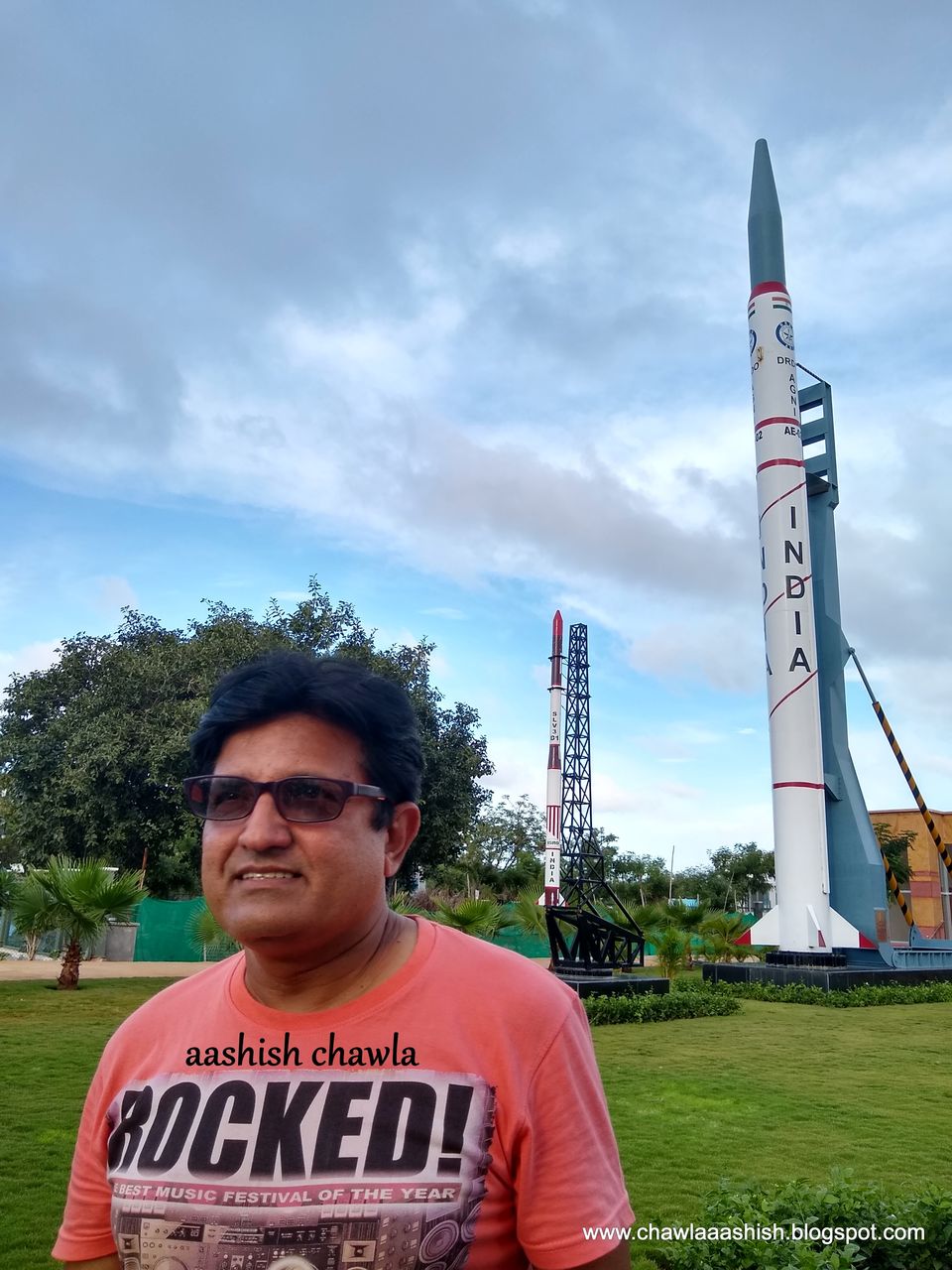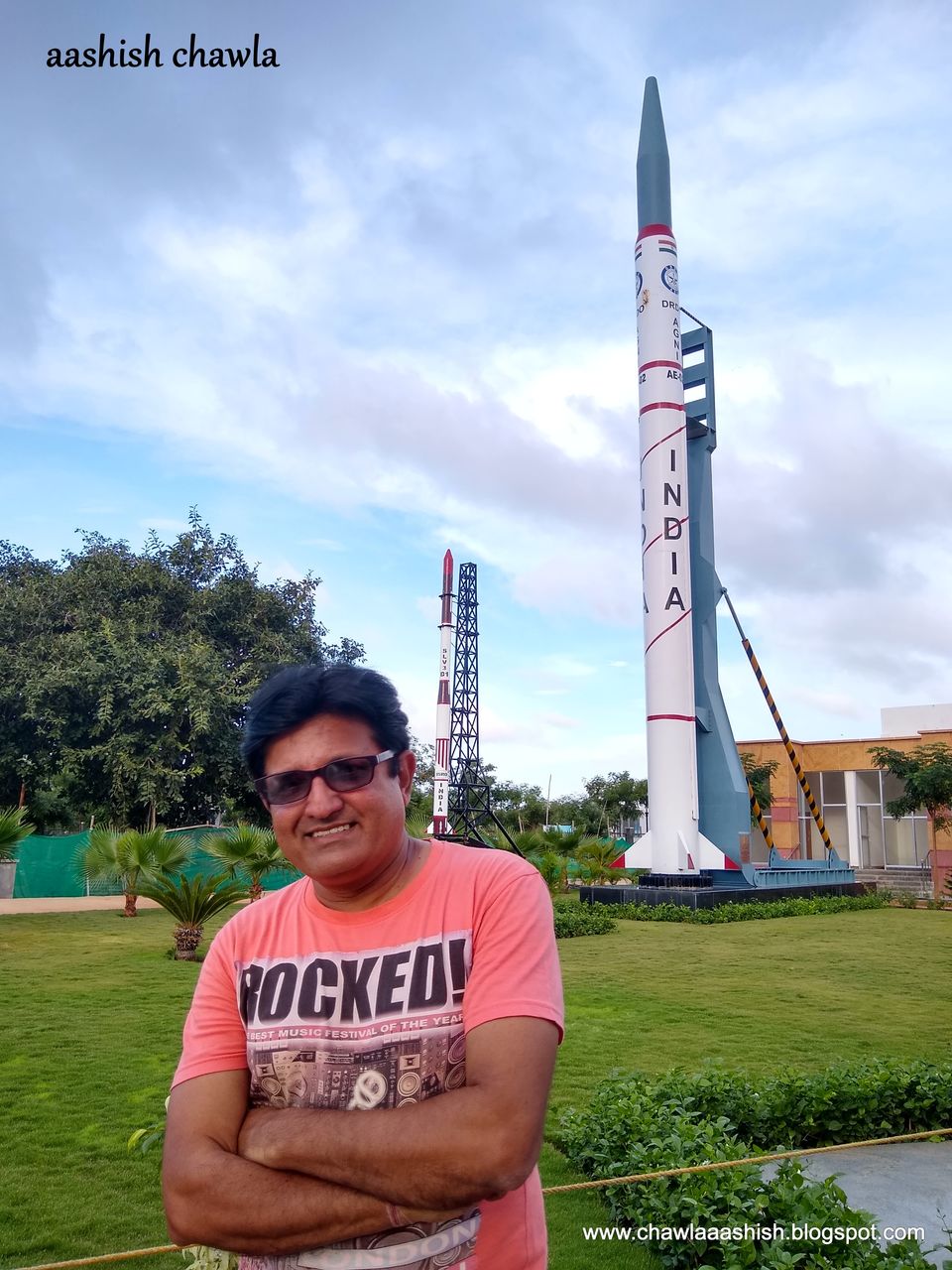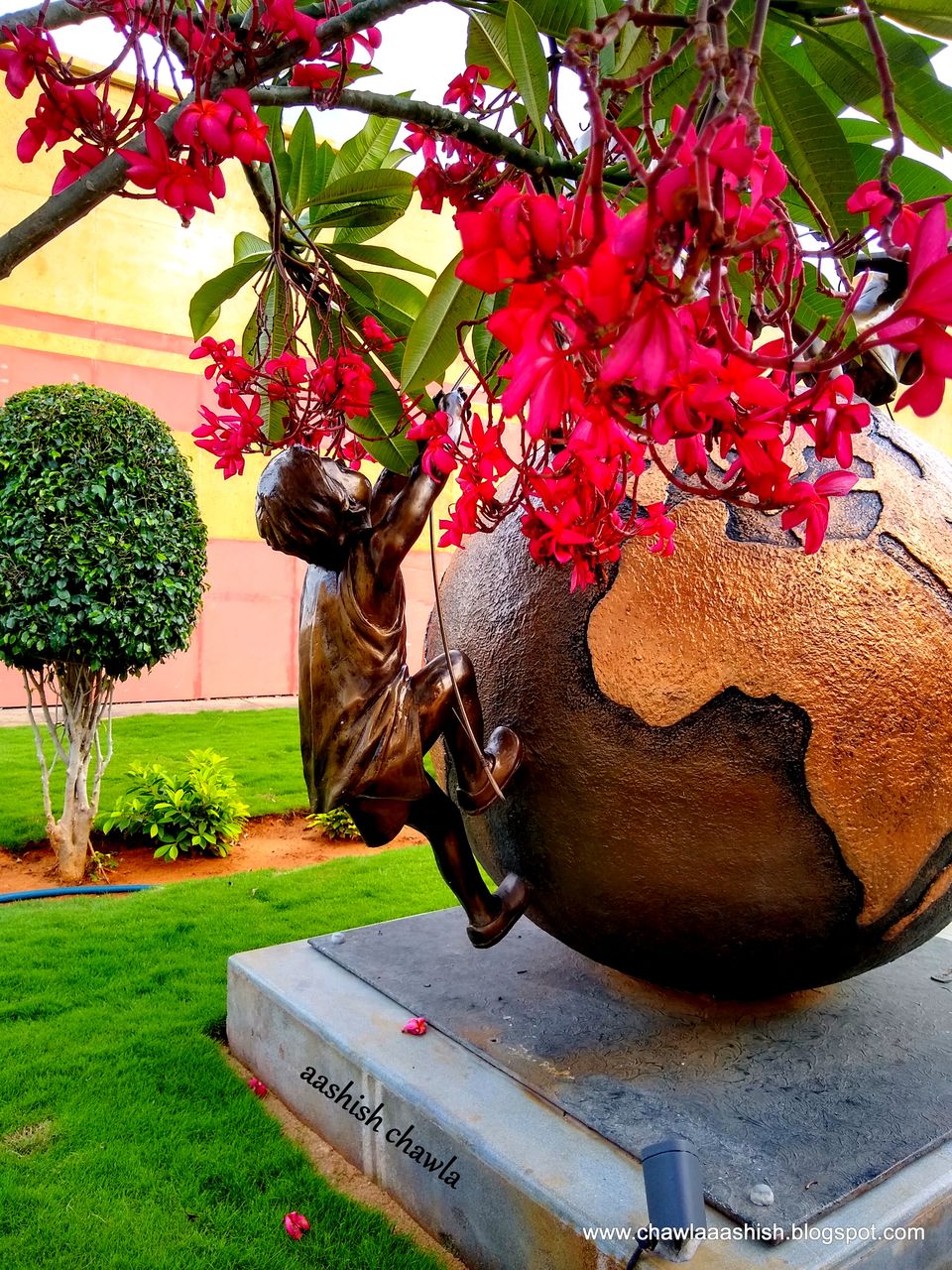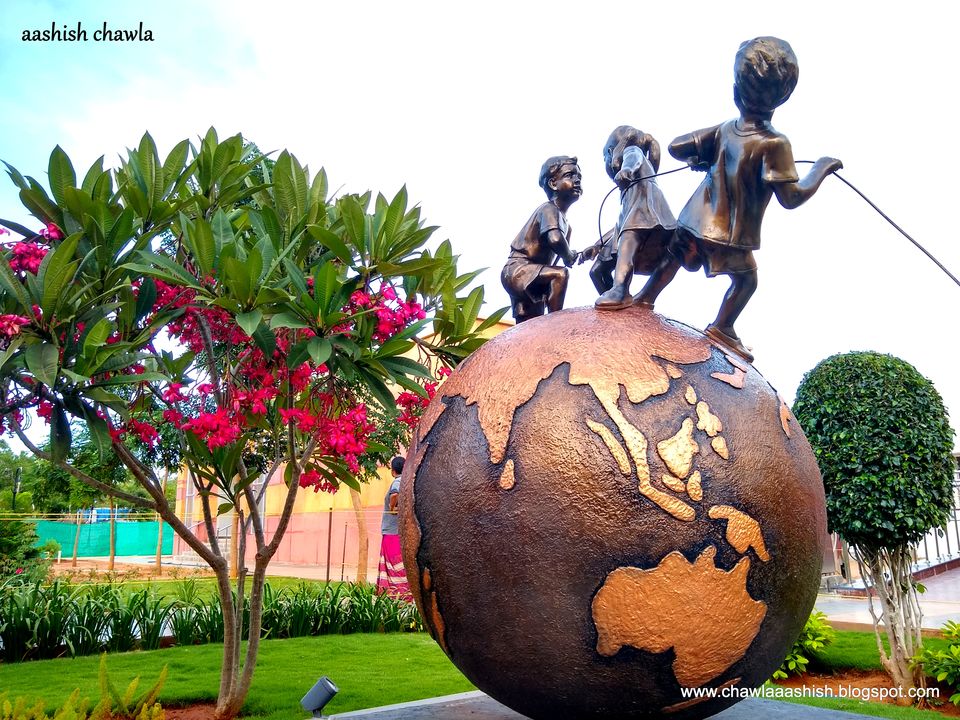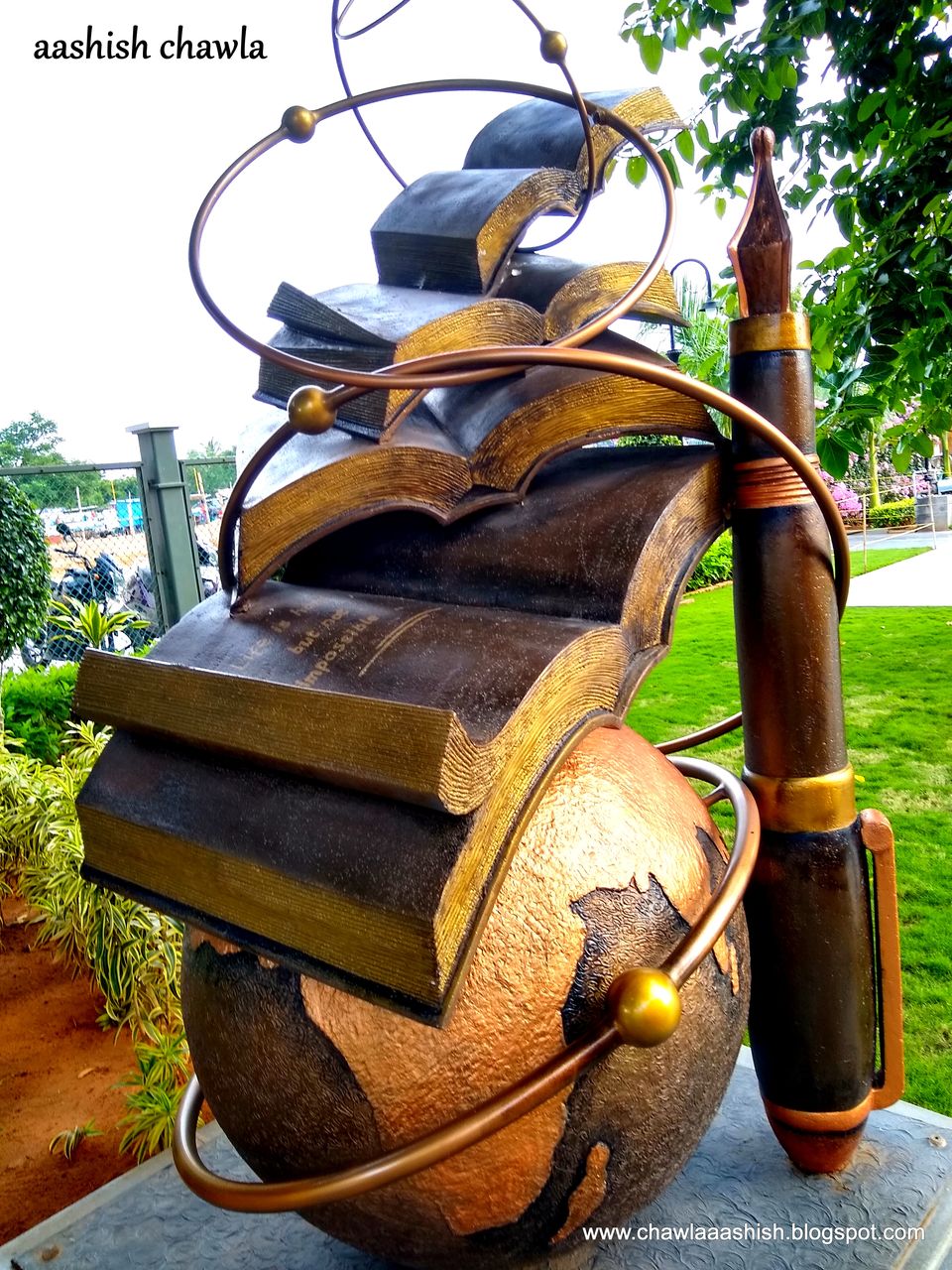 Temple Trails : Dr Abdul Kalam Memorial
After enjoying the spiritual bliss of morning at Rameshwaram temple and spending the first half exploring some other temples in and around Rameshwaram (you can click here to read about our journey from the beginning) it was time to give a break to temple Trails and move on to something different. Bhai jab Safar per nikle hai toh Sab ki pasand dekni padti hai....this was for me and my daughter. Both of us are great fan of Dr Abdul Kalam so it was but natural that visiting the Kalam memorial was just on my to do list. As instructed my auto guy was at my hotel by 3:30 pm and we were on our way to Abdul Kalam memorial.
Front of Dr APJ Abdul Kalam National Memorial
Dr Abdul Kalam needs no introduction but yet I would like to dedicate few lines for him. Dr Abdul Kalam was the 11th President of India but before that he associated with DRDO for almost 4 decades as Scientist and Science Administrator with ISRO. He was fondly known as Missile Man of India for is work in Space programs.
on 15th July 2015, while delivering a lecture in Shillong he collapsed and died due to cardiac arrest.
In case if you want know in depth about the life of Dr Abdul Kalam click here
The Memorial is built on a 2.11 acre land infact its also supposed to be the grave site of Dr Abdul Kalam and the bronze life size statue of Abdul Kalam, which was inaugurated in 2016, has been shifted and installed behind the memorial. Inside the memorial there are four halls which depict the life and time of Dr Abdul Kalam.
Chettinad Door at the memorial.
The entrance of the memorial depicts the India Gate and has a Chettinad door integrated into the structure, while the main dome of the building is a replica of the Rashtrapati Bhavan. However we didn't enter through this as the authorities have kept it closed and instead they use the side entrance.
The Defence Research and Development organisation (DRDO) with which Dr Abdul Kalam was associated for many years, came up with an initiative to construct this memorial. An investment of Rs 120 crores were spent for its construction and it was completed in record time of 9 months.
The memorial of Abdul Kalam is very beautiful and it showcases the entire events during the lifetime of Dr Abdul Kalam. His statue and his office transport you to Kalam world. As photography is not allowed inside the memorial building hence I am unable to share the pictures however I can share my experience.
There was this room where they had displayed the things Dr Kalam was carrying on the day when he died. His clothes, his slippers, his glasses , his comb brush .....looking at these things, I got goosebumps, I could feel Kalam Ji in my soul. Seriously speaking it was a spiritual experience that I was feeling which was passing through me. I don't know what would have happened to me if I could have simply touched those things that were on display. Then there a room where different awards that he received Dr Kalam received were displayed viz, Padma bhushan, Padma Vibhushan , Bharat Ratan etc.
I was actually perturbed for not been able to take photos of such lovely memories, I found this very strange because world over people are allowed to take pictures in such kind of memorials. I researched as to why photos were not allowed when I came across an article which gave the Reason for this no photos rule. (Click on the link to know)
Dazed I came out of the museum, an experience that will always remain with me, because today I brushed with the legend whom I had the good fortune of seeing once when he was alive, only then I was not knowing how great his personality was.
Outside the museum one is allowed to click pictures so I took the opportunity to make hay where it is allowed ????
Everyone knows that Dr Kalam loved children, perhaps that must be the reason of putting up copper statues of children playing and many others can be seen on the outside of the memorial.
There is also replica model of rocket in the lawn behind the memorial. I was told that there is an auditorium, planetarium and a library, however I was not able to visit the same.
After visiting the memorial we moved in you Pambam bridge, You must be wondering what's to great about this bridge, because a bridge is a bridge.
Well friends stay tuned for my next blog on Pambam bridge.
Thank you from our team.