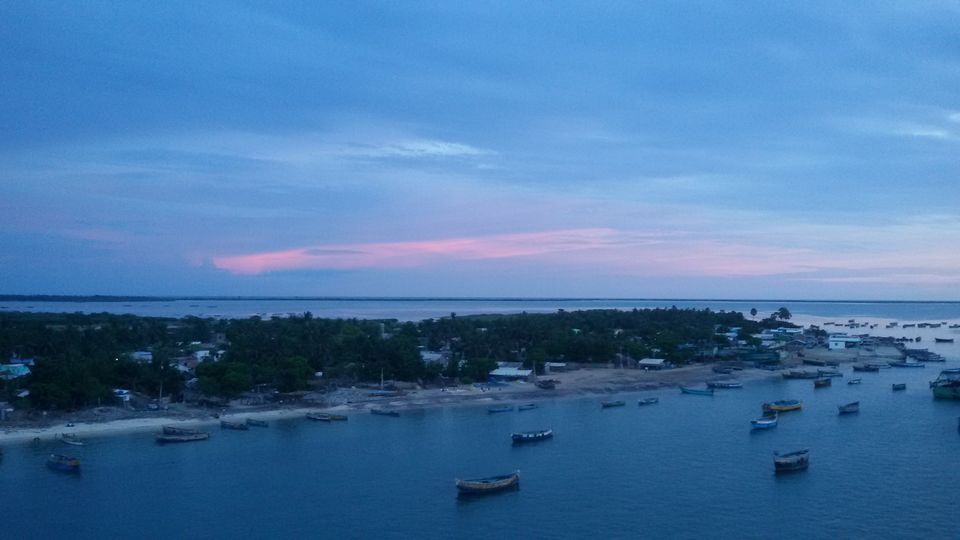 We first started our day by seeking the blessings of God at the very famous Rameswaram temple. After visiting this famous temple, one can choose to take bath in the holy Rameswaram beach.
This is one of the very few temples in the history of India which is built in the Dravidian style architecture. Sri Ramanathaswamy Temple is famous for its collection of Lingas, which were made up of sand, salt, stone and other elements. This popular tourist attraction in Rameshwaram with the second largest pillared corridor in the world is one of the must visit tourist places in Rameshwaram.
2. Dhanushkodi
The journey is fascinating as you'll be travelling along a thin strip of land with sea on both sides. On the way to Dhanushkodi, you will see the beautiful bluish green Indian Ocean welcoming you at one side and the Bay of Bengal on the other side. I bet you cannot take your eyes off.
This place has a very interesting history on why it's called Dhanushkodi. You can Google it. The town was destroyed during the Rameswaram cyclone in 1964 and it's an abondoned town now.
After few distance of travelling with this mesmerising view on both sides, there is a point called Sangam. Sangam is where the Indian ocean and the Bay of Bengal meets!!
Few pics of Dhanushkodi: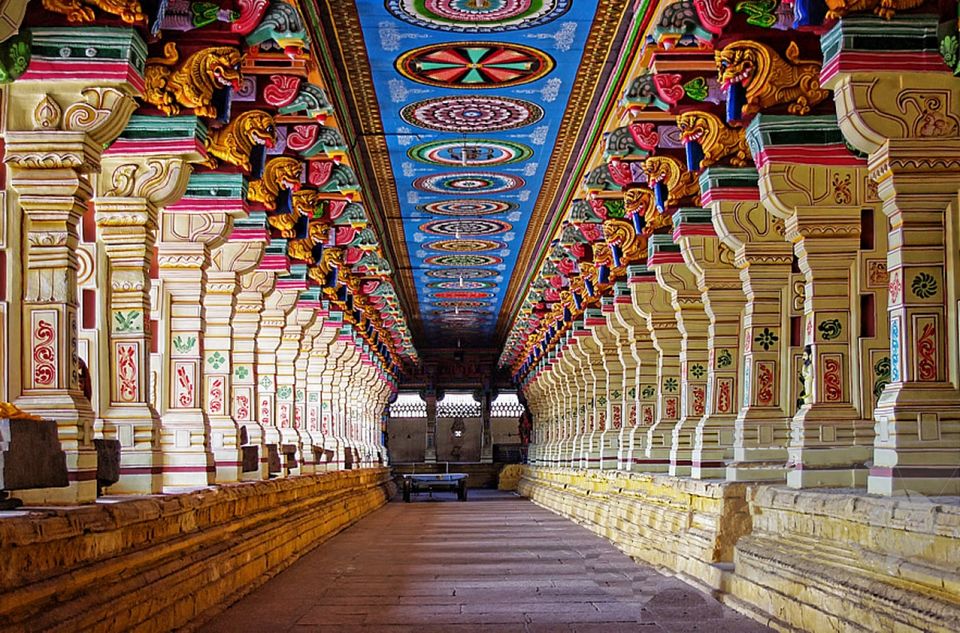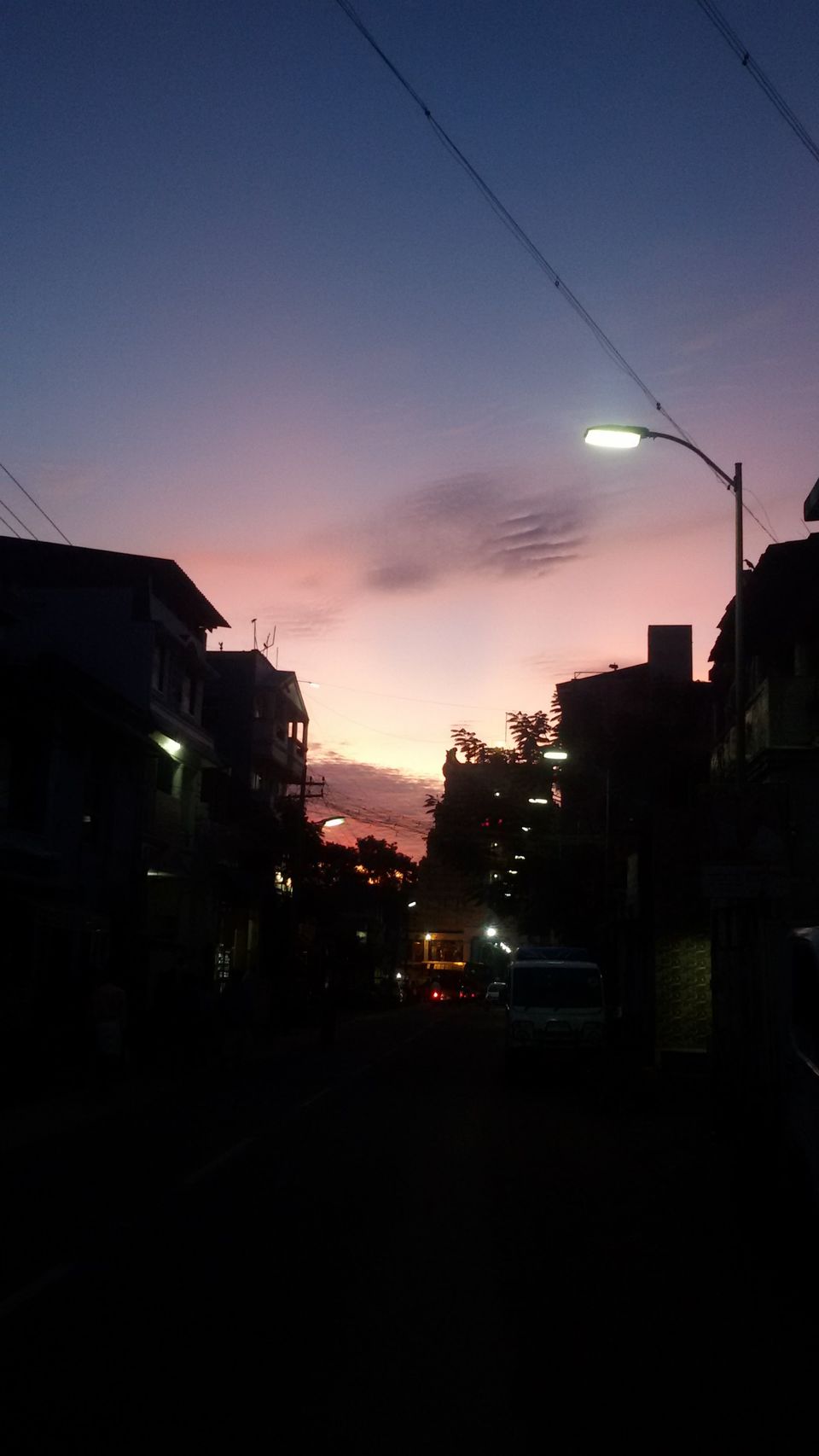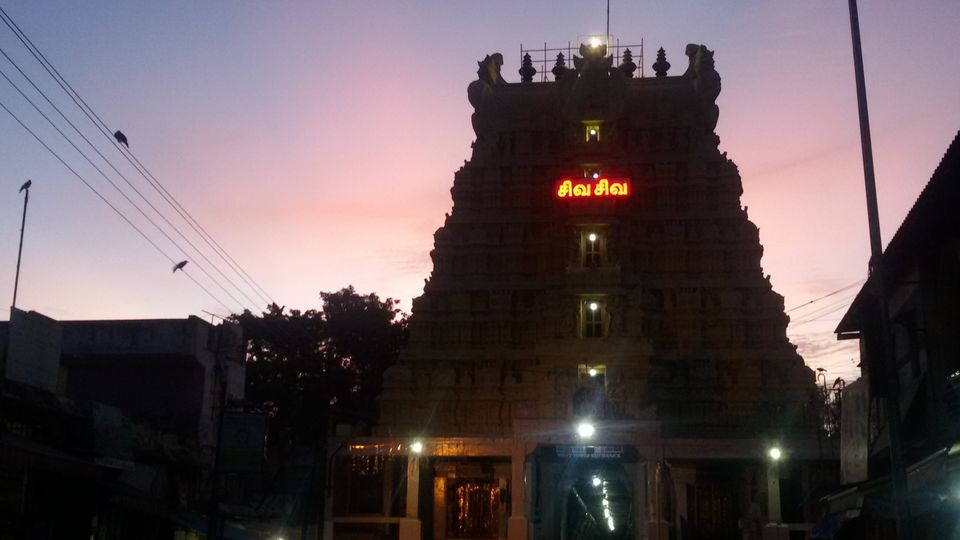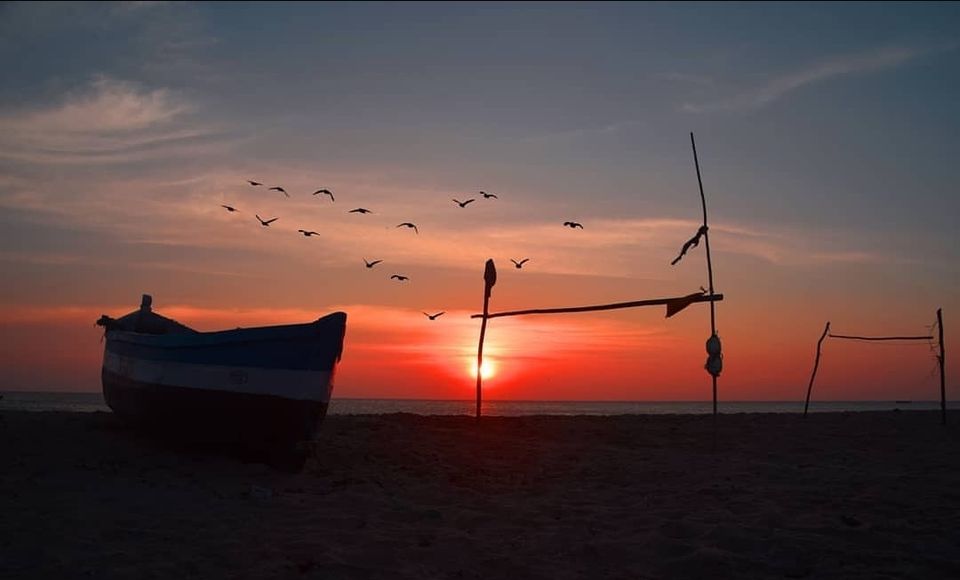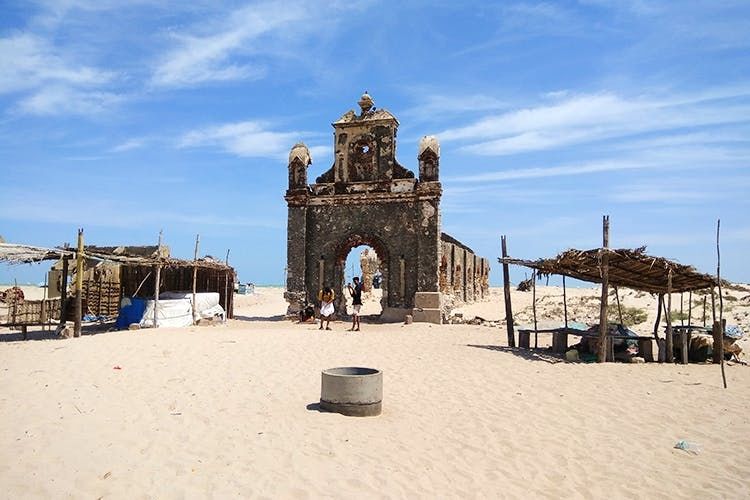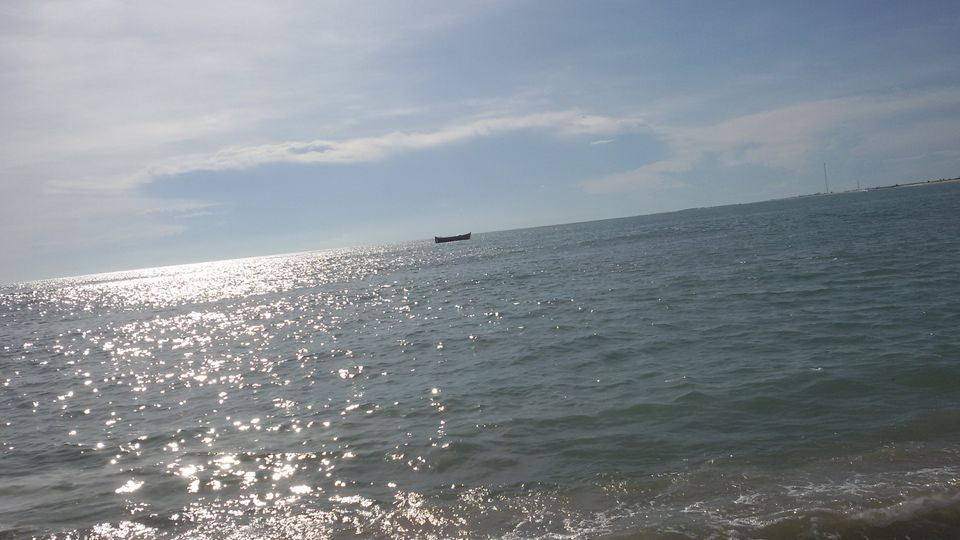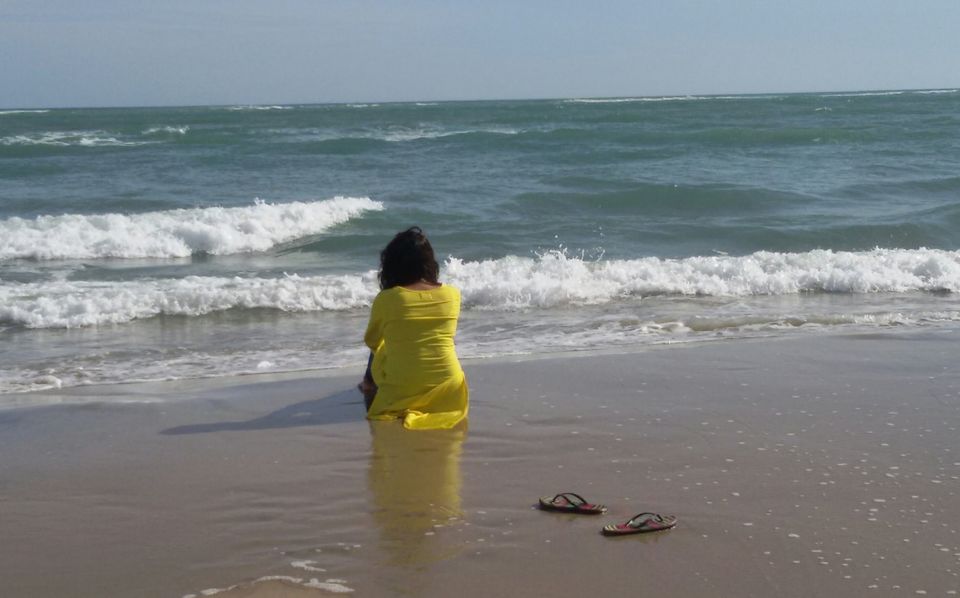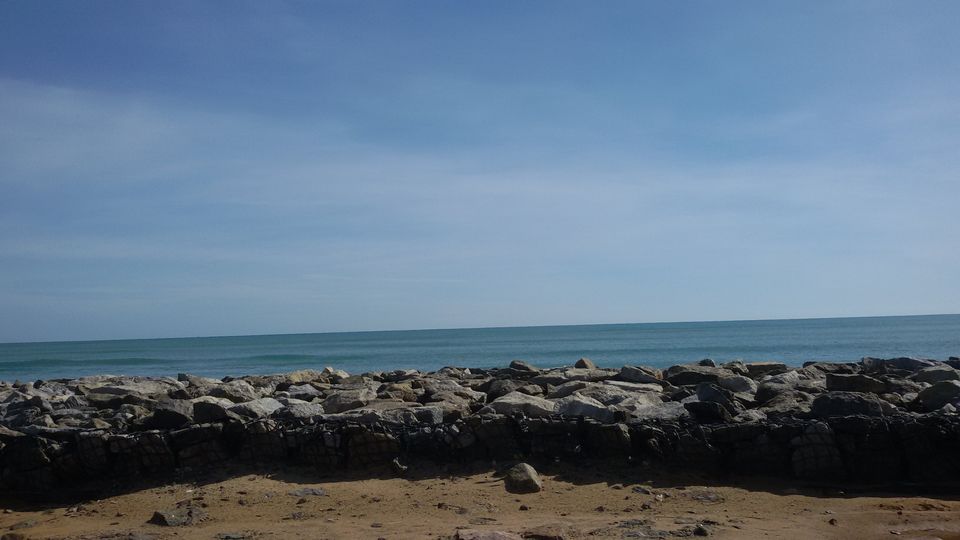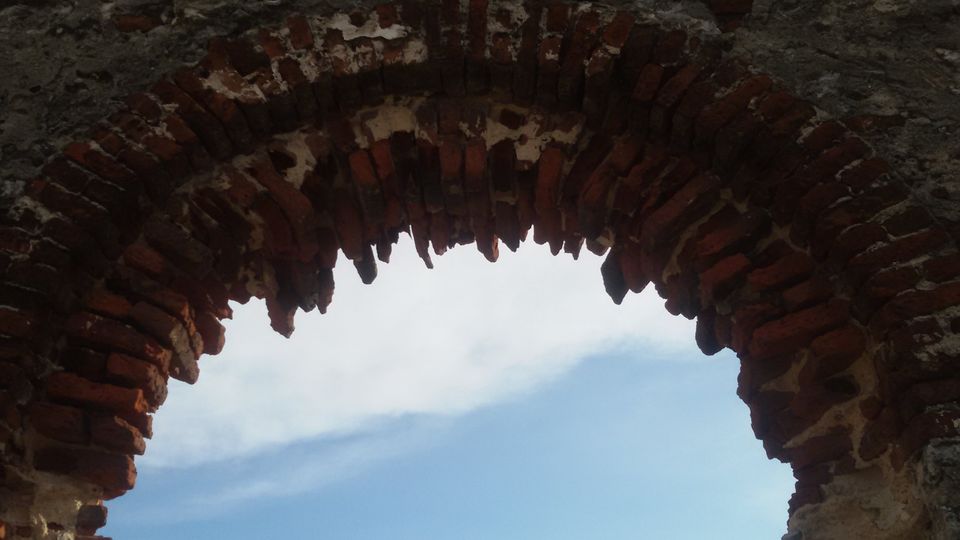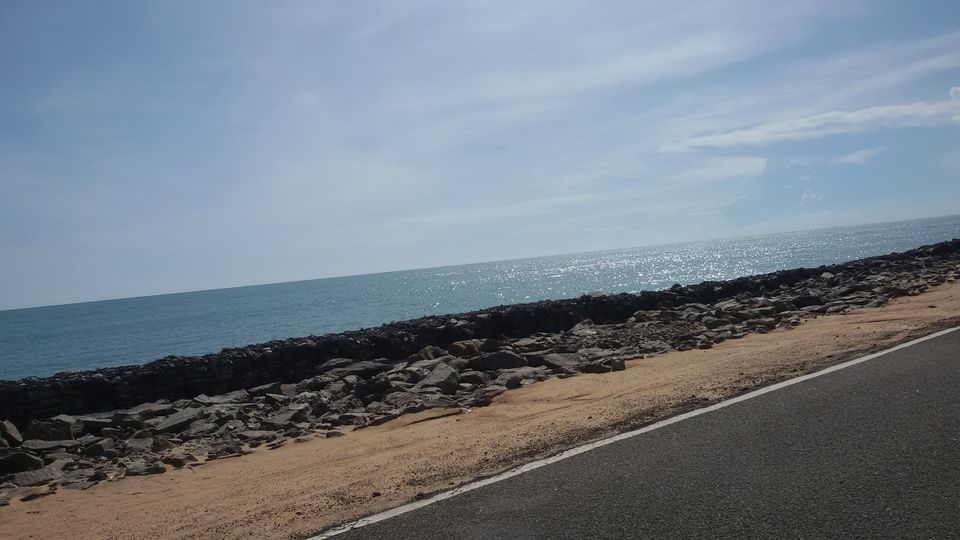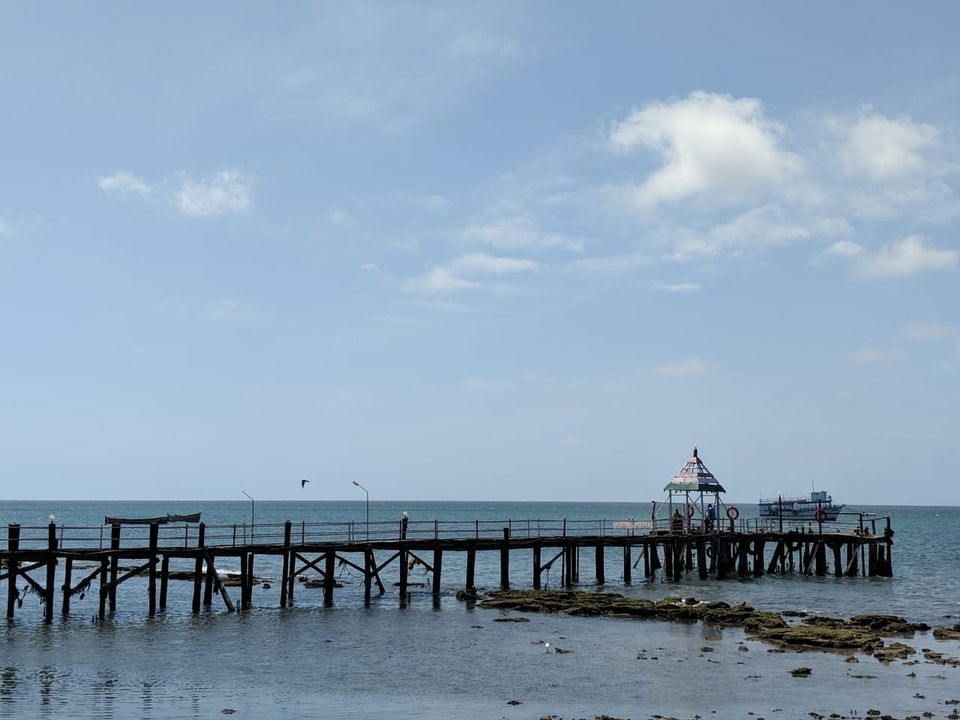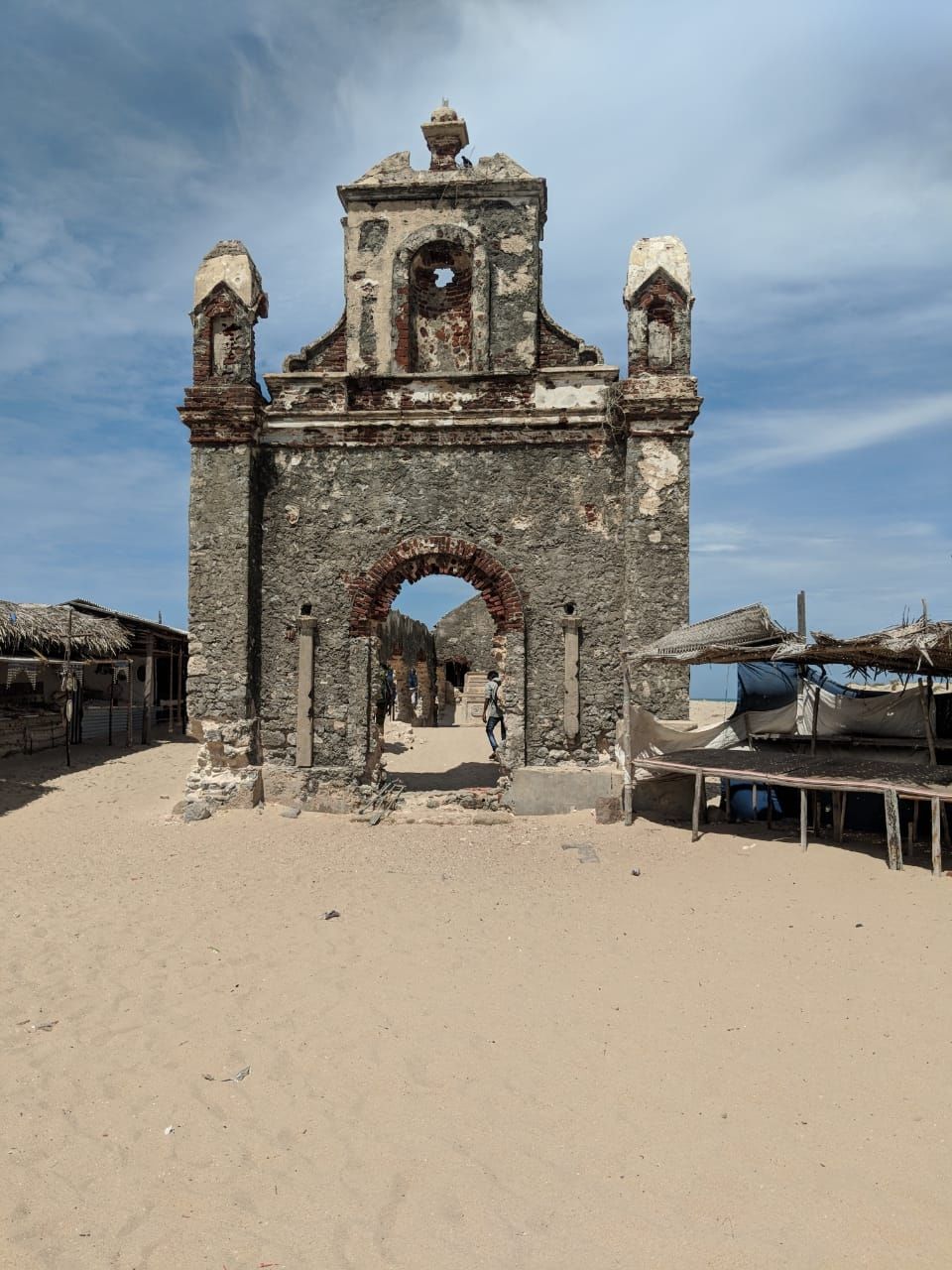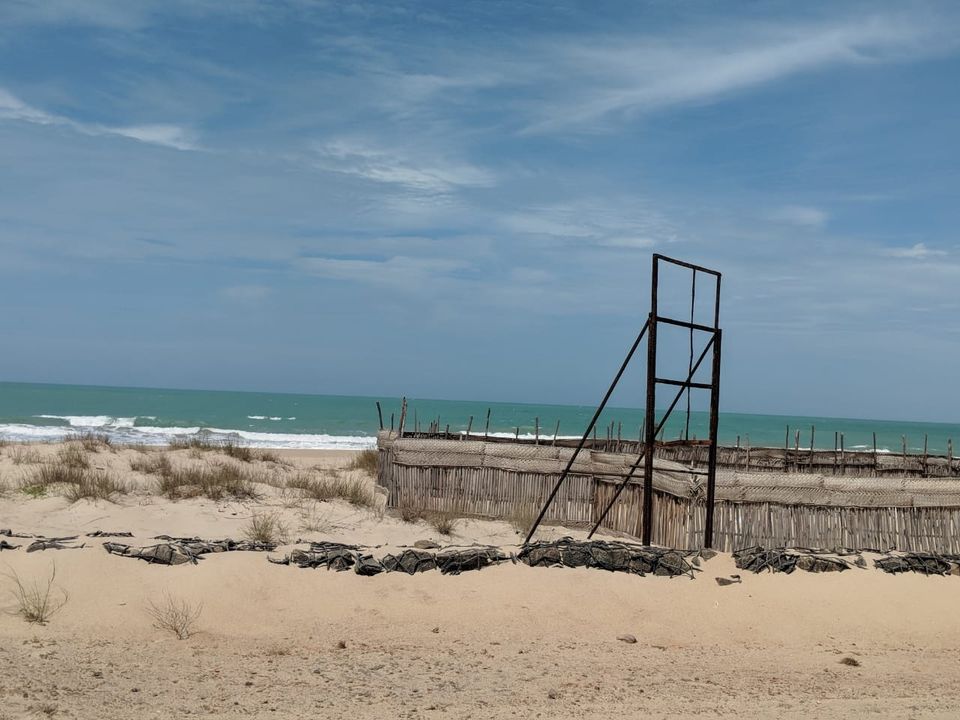 Point to note: Entry after 5 pm is not allowed is not allowed in Dhanushkodi. So please plan accordingly.

This is the first road bridge in India built over sea.
This bridge is 2.345 km long Bridge. The Pamban bridge was the only link between Rameswaram and the mainland until 1988 when a road bridge, running parallel to it, was built. Earlier, it used to transport hundreds of pilgrims everyday to the temple in the island.
Another interesting thing about this bridge is tat it's been shot in Chennai express film. And you will get to see the train passing on this bridge. If you match the exact timings as that of the train arrival, then you can see the train passing which is so beautiful. Please don't miss that. The train timings are around 5.30 to 6 pm. So you can plan to visit accordingly. I had captured the beautiful video of the train passing but there's no option to upload the video.
On your return from pamban bridge, you can visit another place called villoondi theertham.
It is a famous tourist attraction in Rameshwaram. It is also one of the 64 theerthas (sacred water body) in Rameswaram. Legend has it that during the time of the Ramayana, after rescuing his wife Sita from Ravana, Rama came to Rameswaram and performed rituals and installed the Shiva linga. After completing their tasks, when they were returning, Sita said she was thirsty and Rama took his arrow and shot it into the sea and from the place where his arrow pierced in the sea, emerged a spring. Incidentally, 'villoondi' means 'the place pierced by arrow' and 'Theertham' means sacred water in Tamil.
Take a look at pamban bridge pics: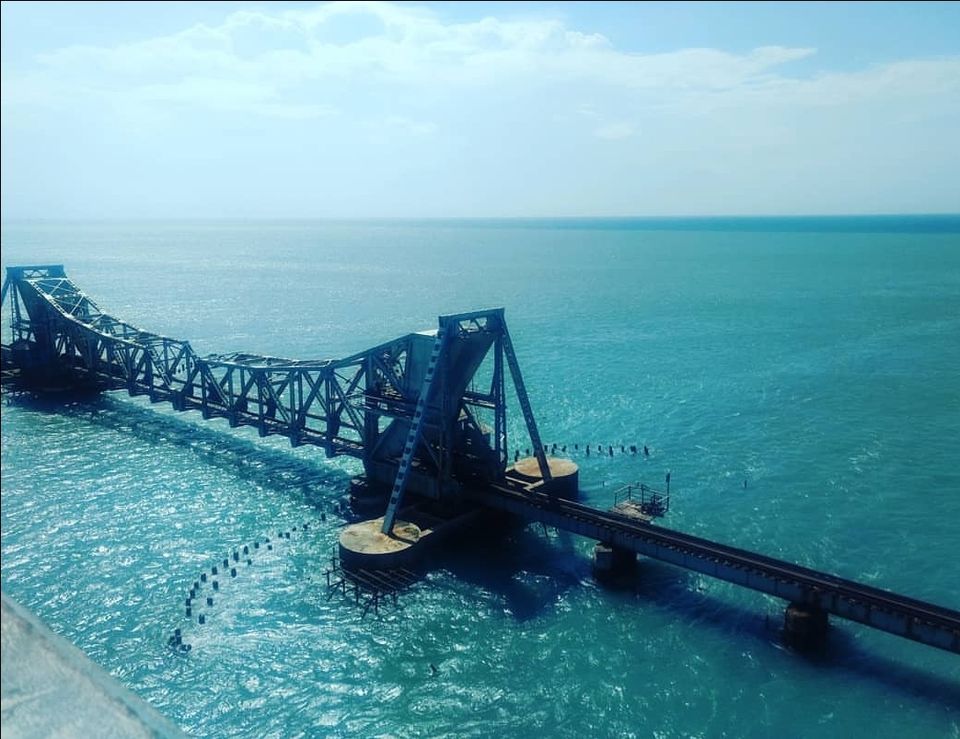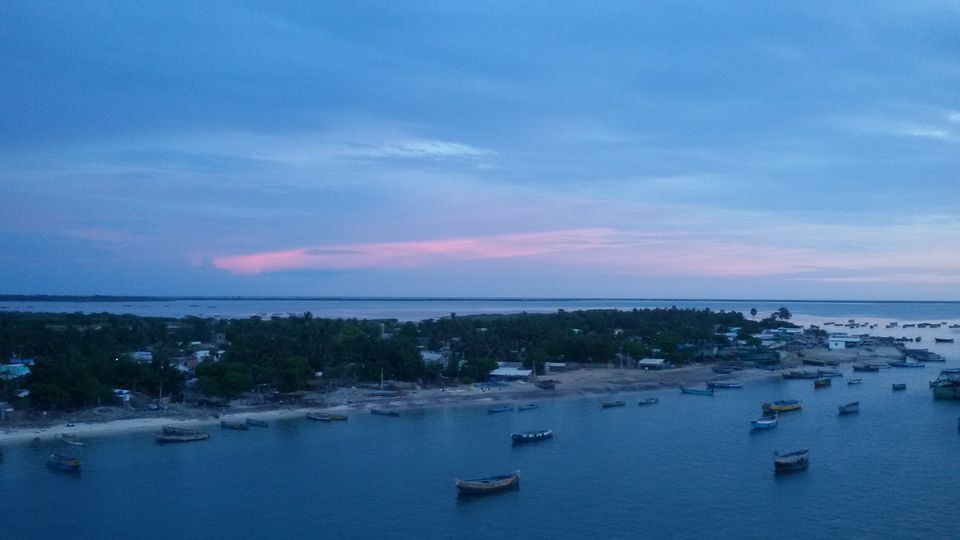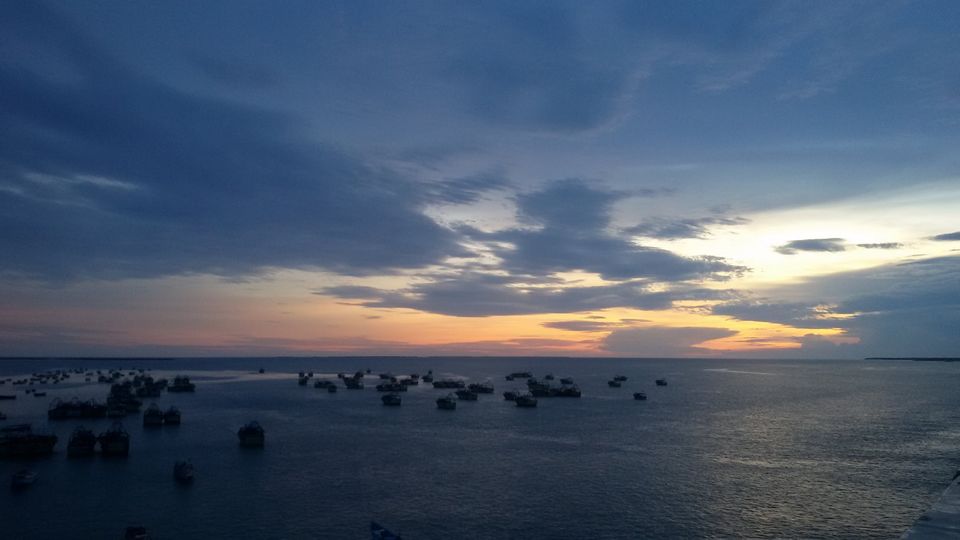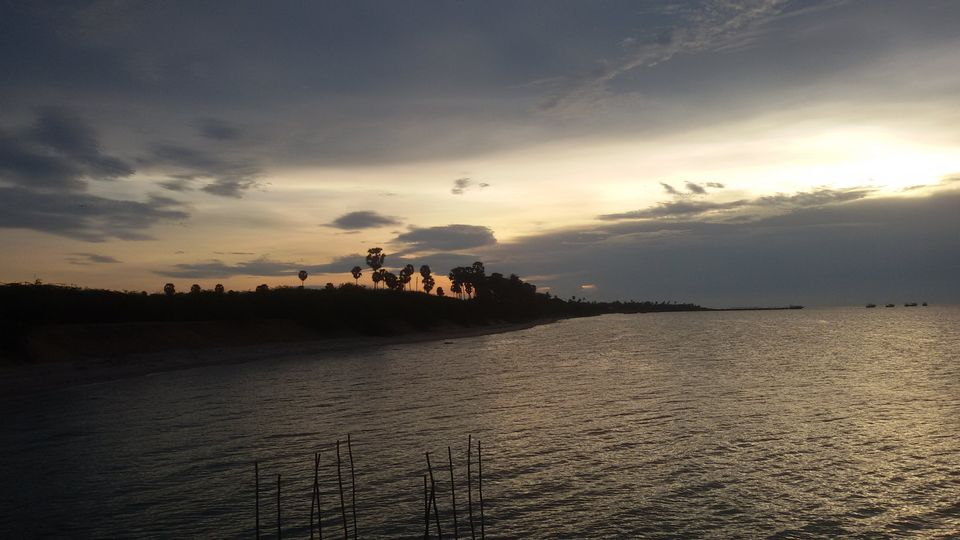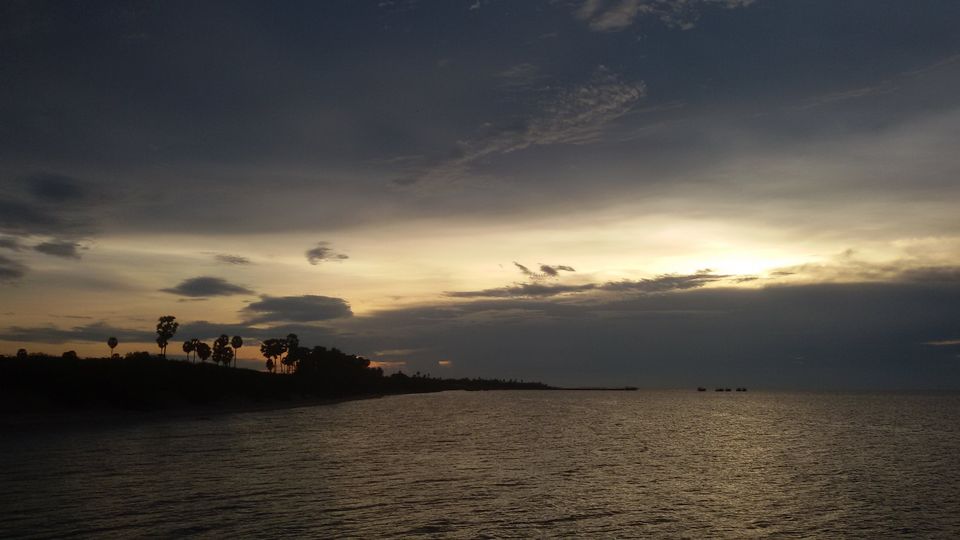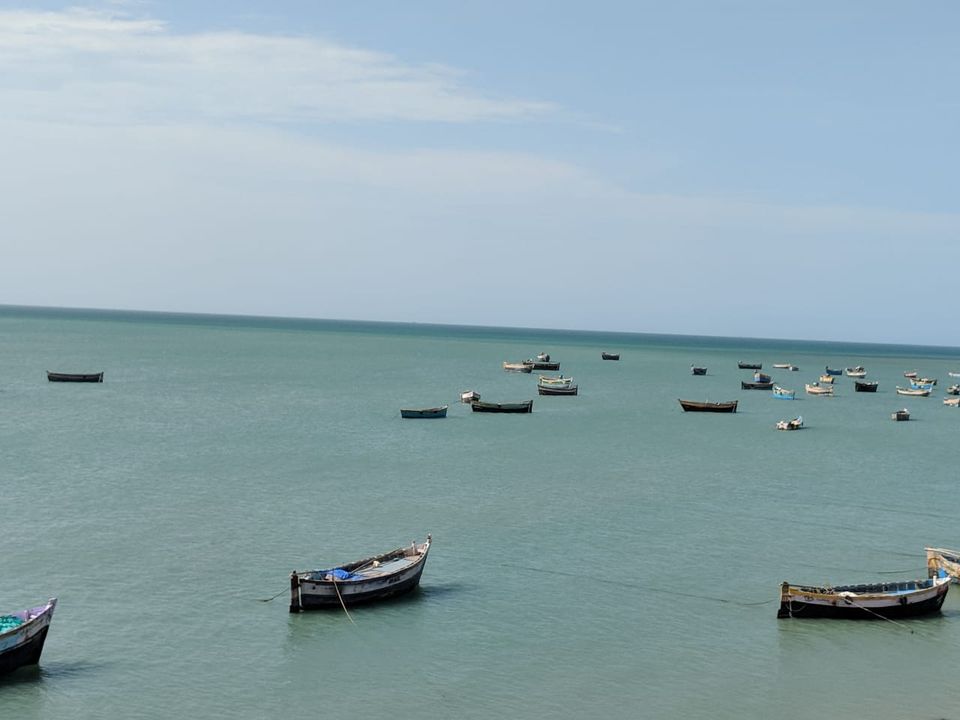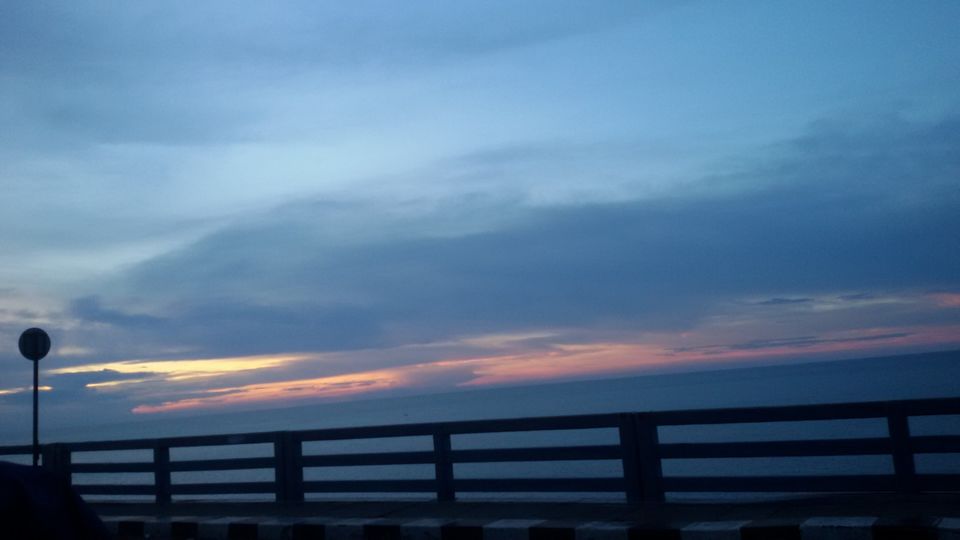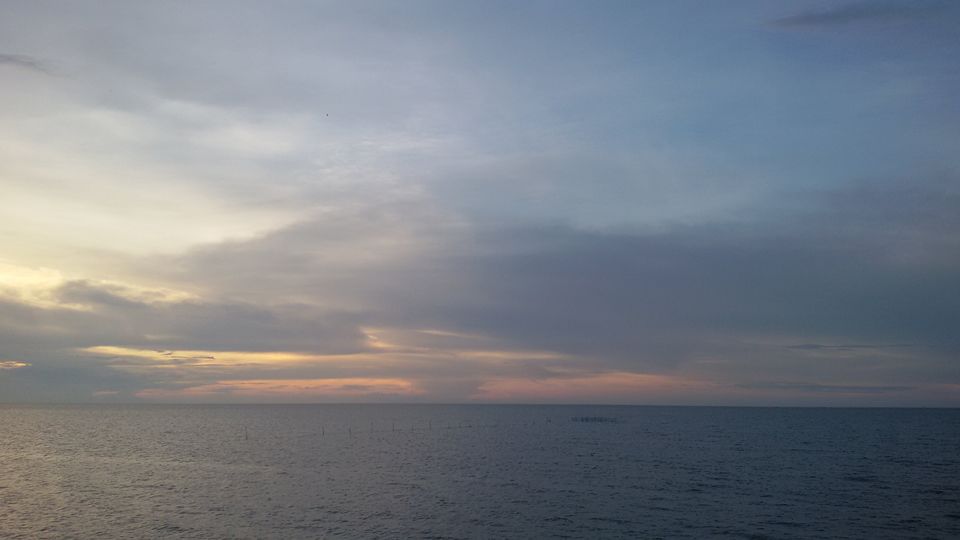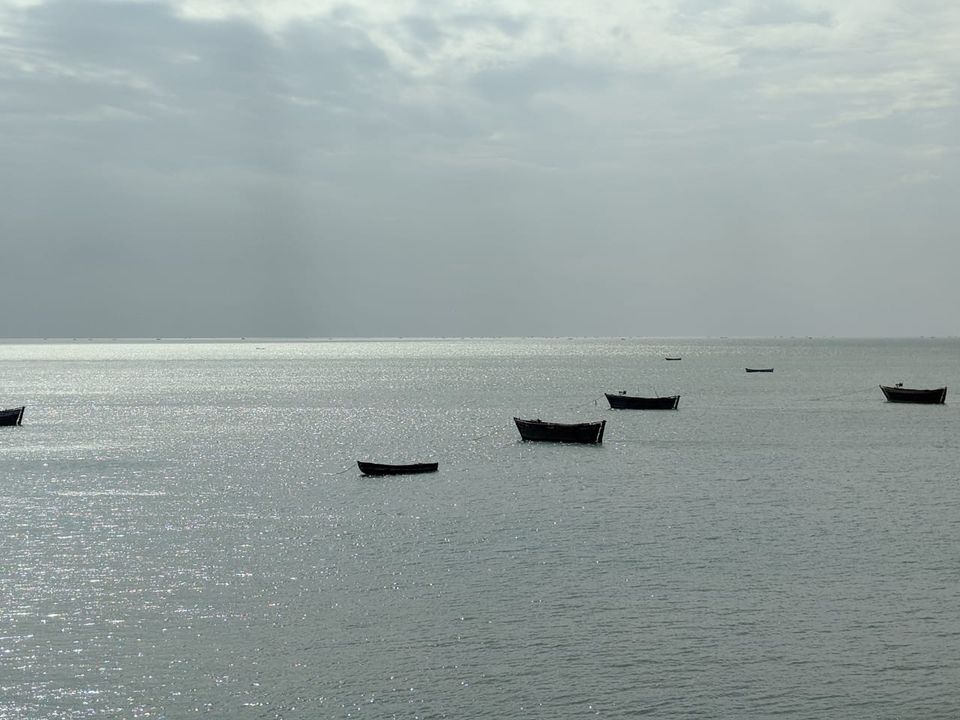 4. Abdul Kalam sir house
The people's president was born and raised in Rameswaram, Tamil Nadu. You will get to visit Abdul Kalam sir's house which is near to the Rameswaram temple. And you can visit sir's samadhi as well which is located at a near distance. Or u can plan to visit during your return from pamban bridge. You can check with the driver and plan accordingly. If you tell them the list of places, they will cover all.
Also if you are a temple lover or visiting with family, there are lot of temples around to visit. You can also do a lot of shopping as well.
How to reach there :
There is no direct connectivity to Dhanushkodi. You need to reach Rameshwaram first, which is located approx. 20km from Dhanushkodi. From Rameshwaram, you can hire an auto and then reach Dhanushkodi. You can reach  Chennai/trichy via flight first and then you can travel from there to Rameshwaram whichever is convenient for you. You can reach Rameswaram from the major south Indian cities, like Trichy, Chennai, Bangalore etc.