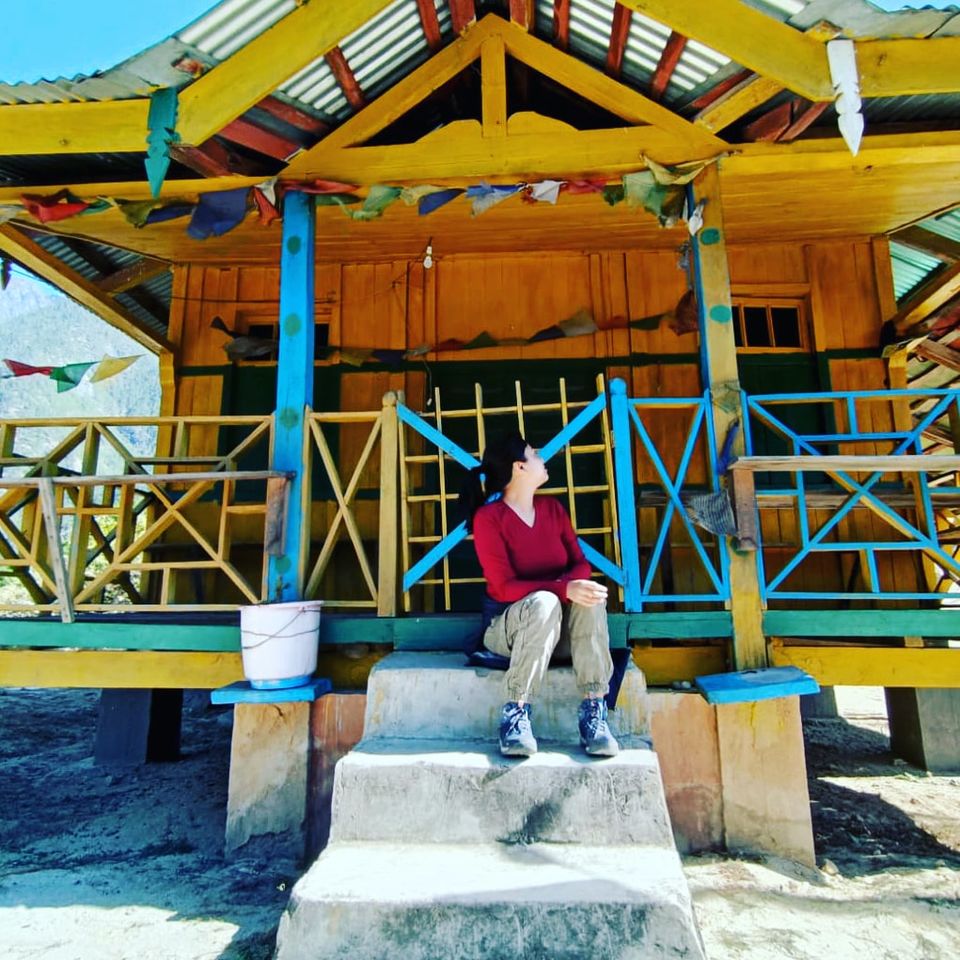 Kaho is the last accessible village in India in its Eastern frontier border. It is in the Anjaw district of Arunachal Pradesh and is one of the offbeat hidden gems that the world is less aware of. It has amazing landscape and people who like exploring the border areas of India and have a knack to explore cultures should come to explore this village for sure.
The nearest airport is Tezu but getting a flight to tezu can be a little difficult hence the next closest is Dibrugarh (Dibrugarh airport has frequent flights from major cities of India and is well connected to mainland) From dibrugarh one can take a taxi to Walong(the last town of India in Eastern frontier) or can depend on the local transport buses to Tezu. The nearest train station is tinsukia Junction and one can take taxi or buses from there. There are no direct buses to Walong in Arunachal, so one has to break the journey from dibrugarh Or tinsukia to Tezu and then take the local shared taxi from Tezu to walong. Tezu is the last big town before Walong and one can fetch all the essentials from tezu. After we hit the road and approach towards Walong network signals starts fading out and by the time we are in Walong there is zero signal. People in Walong or Kaho depend on walkie talkie to communicate with each other. BSNL seemed to work a little with intermittent signal reception during the way and in Walong.
I started my journey from dibrugarh at around 4 am hitting the road. It was a continuous streched 15 hours long journey to reach walong. Google will show nearly about 9 to 10 hours but trust me Google cannot predict the traffic or road blockages and the actual time can be even more than 15 hours. The roads are bumpy and you will encounter many water crossing and off roading. The Border Road Organisation (BRO) is putting in effort to smoothen these roads as for military and strategic reasons Walong and other villages close to the LAC are important for India.
Once you reach Walong you can see for yourself the largest batallion before the LAC(Mcmohan Line) in Eastern Frontier. Indian army's presence is quite evident and they have an amazing camp right beside the river Lohit with a runway (which was used extensively during Indo China War). A war memorial is also marked in Walong town to commemorate the martyrs from Indo China war. Lohit river, originating from tibet autonomous region, is a tributary of brahmaputra river. Walong is a small town and you will not find any public commute except for shared sumos which the locals use. These shared taxis are quite tightly packed as locals also carry their poultry or farming produce.
We stayed in Walong for the night after a tiring 15 hrs journey. The place has homestays mostly and there is a resort (Dong resort) almost about half n hour drive from Walong. The next morning I explored Walong a little and started for Kaho. From Walong reaching Kaho takes another 2 hours and the road to it has many markable spots. You can see the first China view point, cross beautiful bridges with the gushing Lohit just beneath it and from a distant get the view of some amazing virgin unexplored heightened waterfall. I just kept on wondering how trekking to such a waterfall and taking a close look at it will be, but saved my curosity for the next time.
Reaching Kaho village was a different experience altogether. It is scarcely populated and has few houses and a community meditating centre called gompa. There are no active homestays but we met a local who was keen in pitching his home as the first homestay in Kaho. You can explore the village, talk to the locals, visit their homes, click some amazing pictures as the village setup is perfectly Instagrammable. There is a check post beyond which civilians and locals are not allowed to cross as the LAC is very close to Kaho village. Even pictures are not allowed at this point as Chinese Surveillance troops can report such acts as complain. I had a great time talking to the army Personnel from gorkha regiment at the check post. They readily shared their experiences about border postings.
Coming back to Kaho, It is the land of the meyor tribe. The people look just similar but their Buddhism rituals, culture and language slightly deviates them from the other tribes in Arunachal. Interestingly, all the tribes (there are almost 26 major and more than 100 subtribes) in Arunachal uses hindi to communicate amongst themselves.
The village has a shop which is also functional as a PCO (the one from the days from past). As there is no network whatsoever in the village this PCO uses an ISD airtel Sim and catches Chinese airtel network to commercially put it to use. I found it quite interesting and hilarious at the same time. People often find "jugaad" In every difficult situation. But this situational "jugaad" also gives me the thought that these areas are actually lacking behind with no proper medical centres, schools, roads and cellular network.
Once you are in kaho you can set yourself a little at ease and enjoy the breeze and view of river lohit from the Gompa, eat from the local shops, check the local farming that the villagers do for their own consumption, talk a lot with the locals in hindi and create memories. One thing that I can be sure of is that you will come back with a lot of after thoughts to ponder on and the inquisitiveness will creep in you to come visit kaho again at some time in future to see how it has progressed.