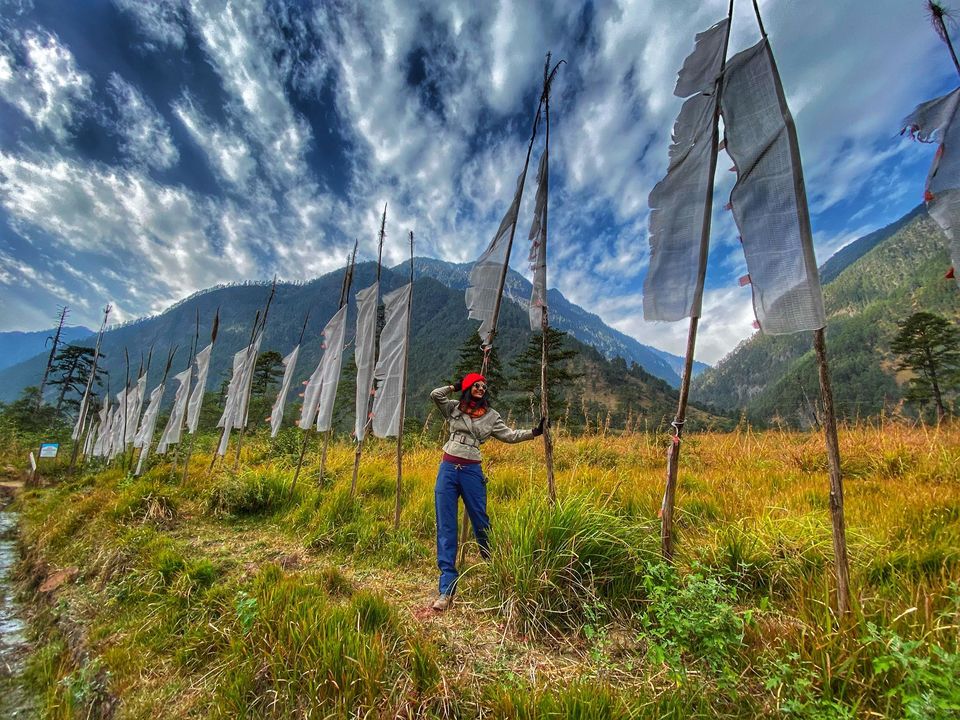 You Know You're In Walong When!
That nippy December morning, I woke up amidst the pine forest to my alarm blaring into my ears. Groggily getting out of my bed, I looked outside my window. The dawn lit mountains basked in the first rays of Sun, the birds warbled in the trees and mist evaporated over the tin roofs as though dancing in the golden beam rejoicing the start of yet another brand new day. I looked at our two mutts who seemed rather too sleepy for they were snuggled cosy in the blanket with Tee completely unaware of the fact that I was tying my shoelaces which usually is a sign of 'It's time for our walk doggos'. It's usually the two of them waking us up before the alarm but I let them sleep and decide to go alone until I happen to stare at my phone screen flashing the current time as 8:30 AM. 'Whaaaattt!' I yelled at all three of them, pulling them out of their beds. We were to start exploring the town at 9 am. Two cups of green tea, a couple of blame games with the husband later we realised who was the villian. Our phones messed up. It was only 6 AM. We woke up at the Chinese Standard Time! Wellll! An eventful start is a good start. Also now you know you're in Walong when you sleep at IST and wake up at CST :P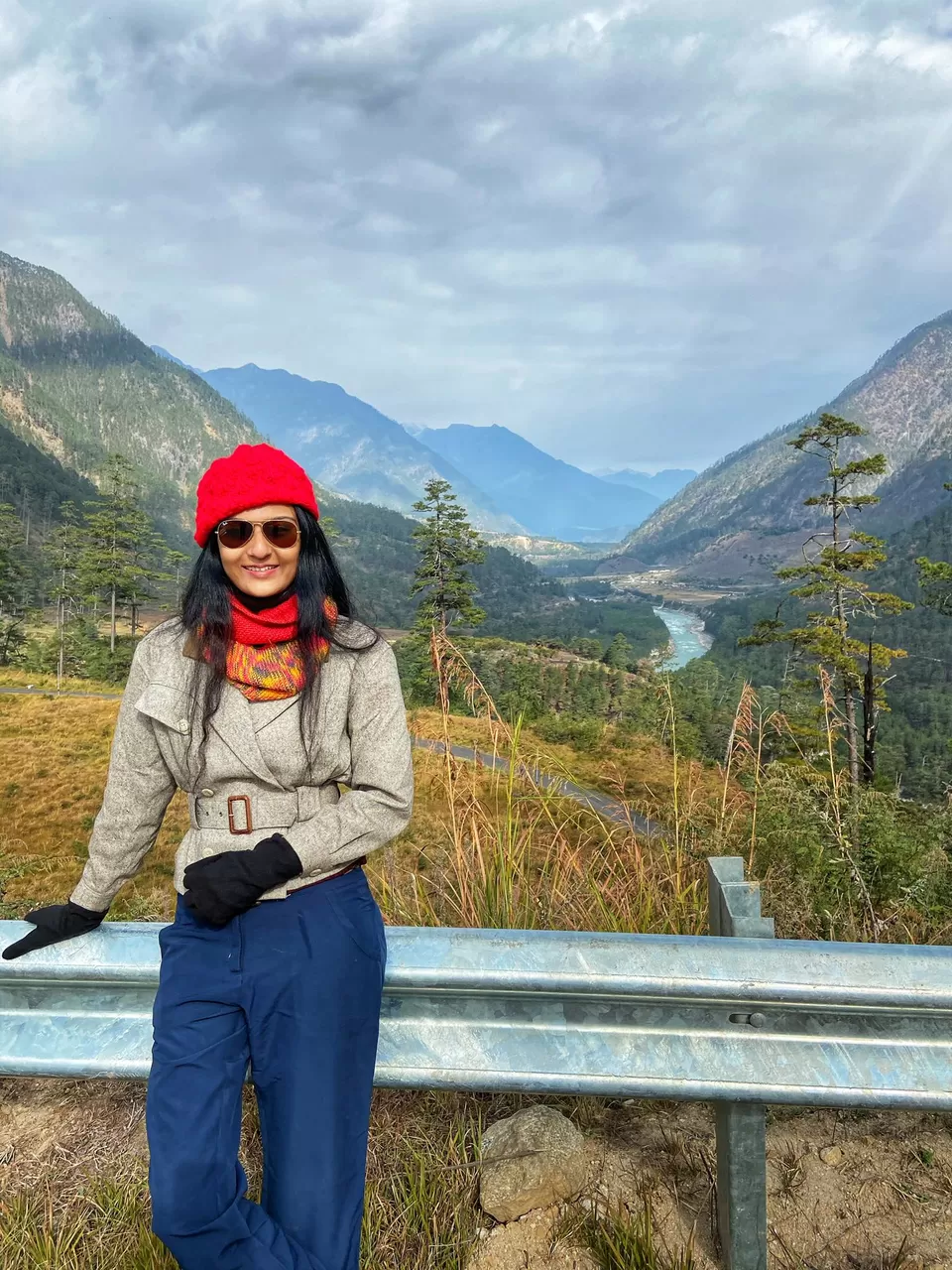 Walong: Mountain Trails, Intriguing History and So Much More
In Mishmi language, Walong means a place of Bamboo groves. Wa means Bamboo while Long means Place. The town is nestled in the easternmost Himalayas of our country and boasts of being the battleground of the long forgotten 1962 Indo China war. Being in close proximity to China, the town offers many spots and has renowned villages that give you clear views of the Chinese settlements across the border. So here's a list of places that you must plan on adding to your itinerary. Promise you won't be disappointed!
1. Hike Up To The Dong Plateau To Witness The First Sunrise Of India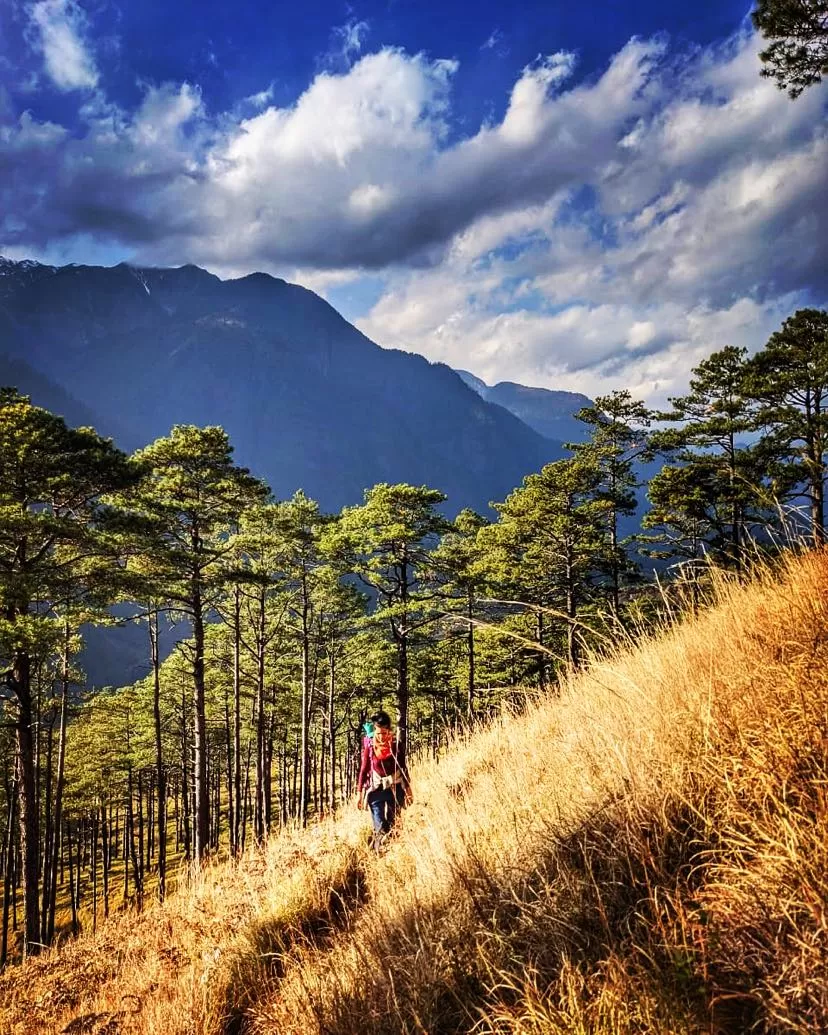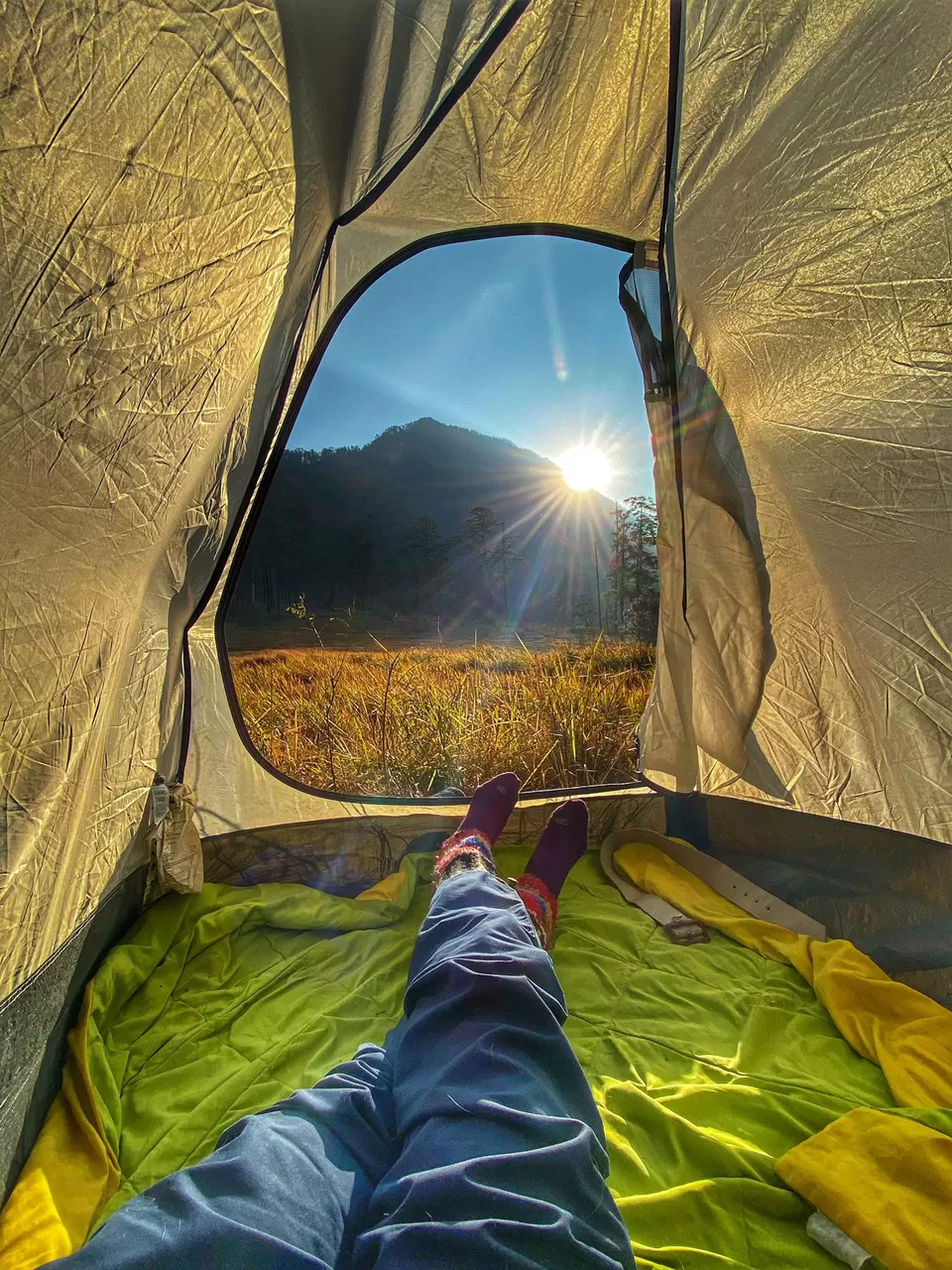 Who doesn't like chasing sunrises and sunsets! And imagine hiking amidst pine forests and verdant meadows to witness the First Light of India. Dong valley boasts of receiving the first sunlight of India. The easy hike up to the meadow is a must do. The entire route and necessary info is given on this post below
Location: 7 kms from Walong town on the west bank of the river.
2. Walong War Memorial
The Sentinel hills around us stand
Bear witness that we loved our land
Amidst shattered rocks and flaming Pine
We fought and died on Namti Plains
Oh Lohit gently by us glide
Pale stars above us softly shine
As we sleep here in sun and rain
Bernard Dougal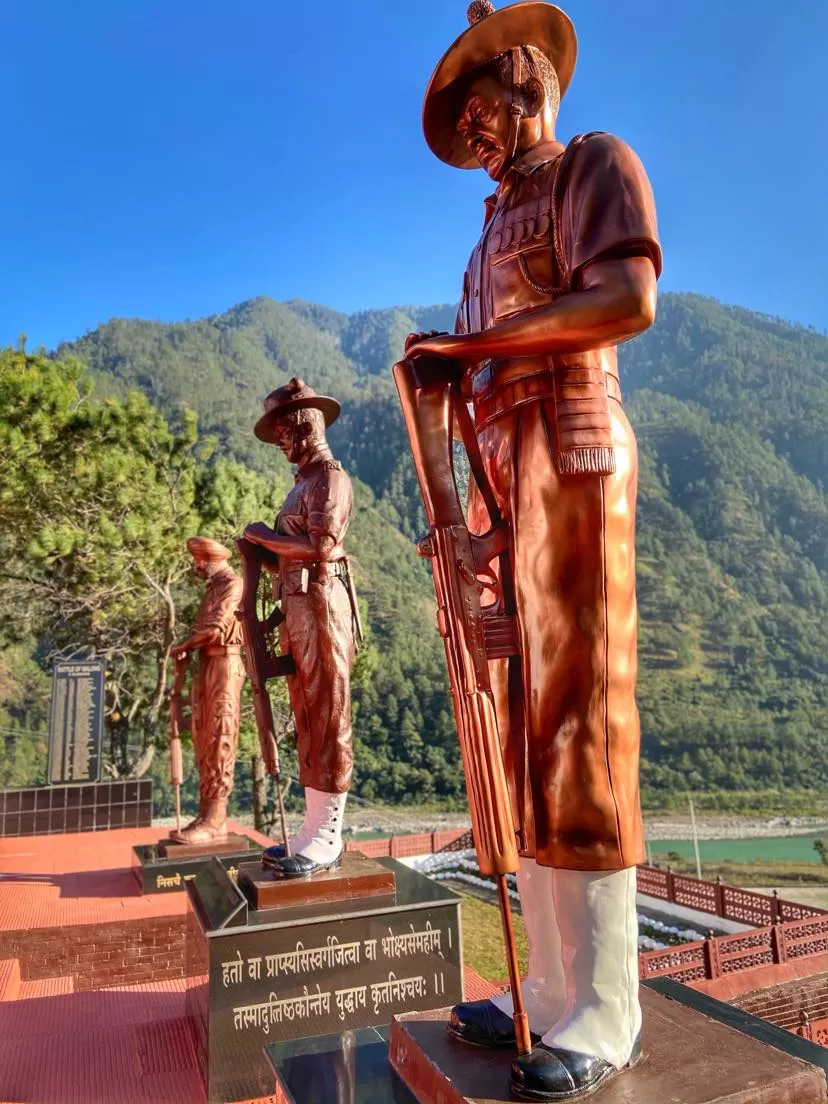 I stood there amidst the mountains, at the War Memorial looking down upon Lohit. The eerie silence in the valley and these words by Bernard Dougal had me imagining this place as a blood bathed battleground in 1962. It is here where the bloodiest battle also known as The Battle Of Walong during 1962 was fought by our brave Indian Army soldiers. The battle is remembered for the steely resolve, valour and unparalleled bravery displayed by the soldiers despite numerous challenges. One cannot not feel goosebumps standing here.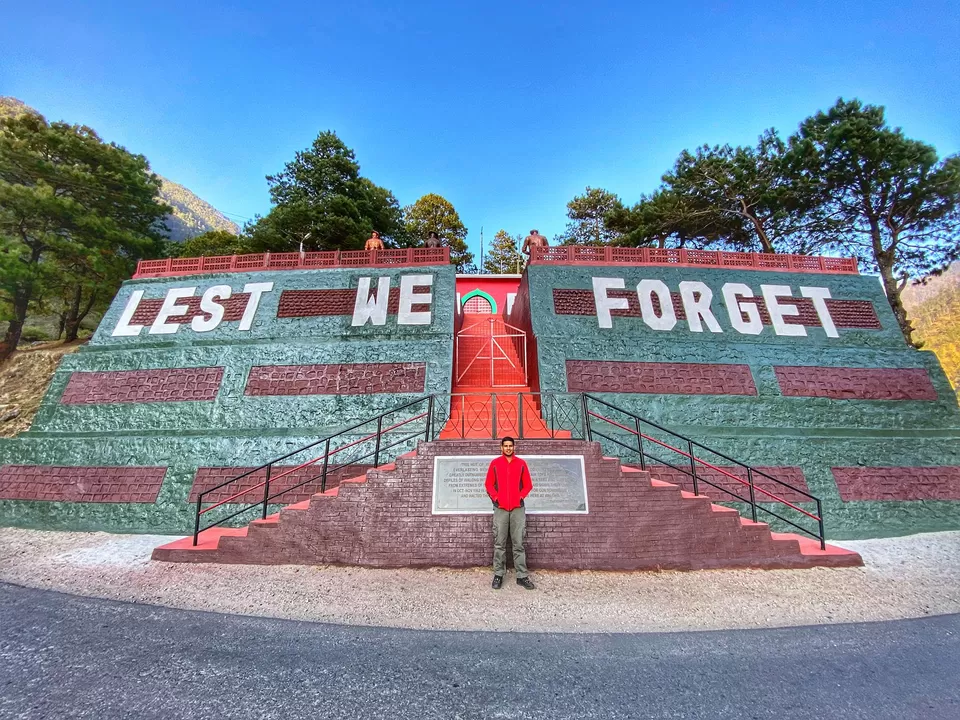 Location: Situated in Walong town right after crossing the market enroute to Tilam.
3. Walong Waterfall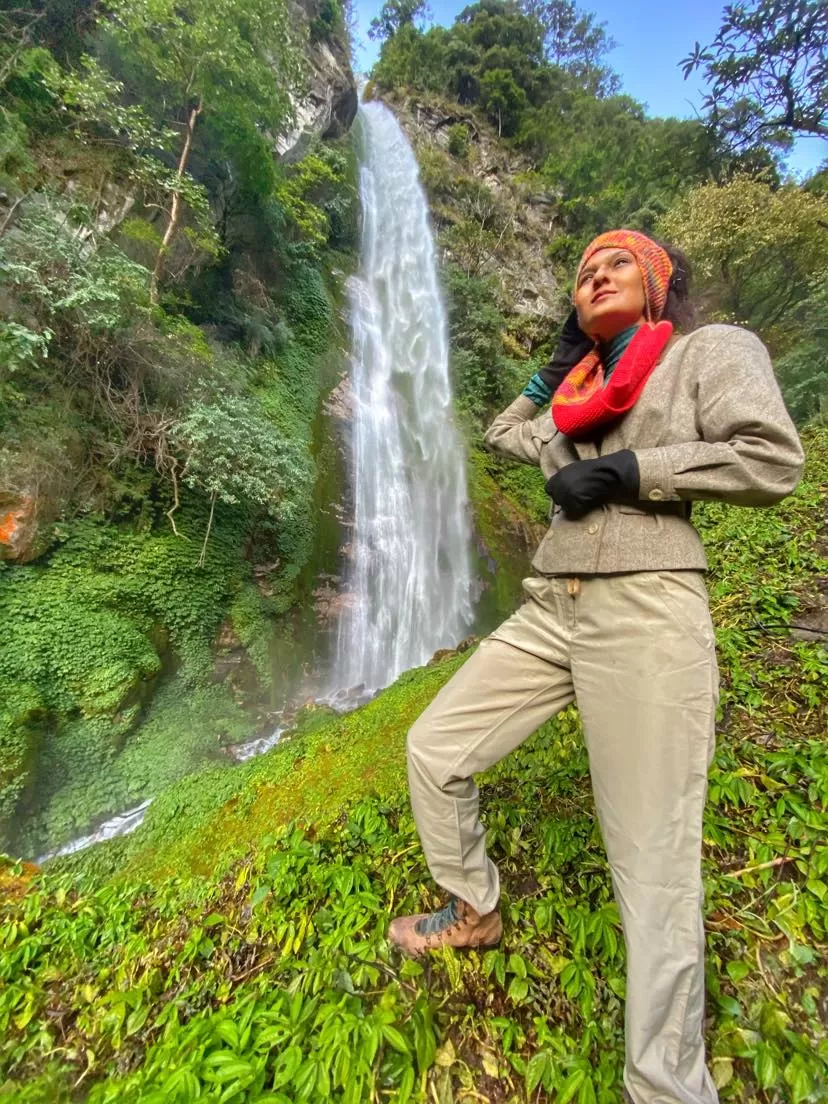 The valley hides tons of stunning secrets that even google or youtube wont talk about. Here is one such find. The short trail up to the Walong waterfall was surprisingly spick and span signalling no influx of tourists this end. If you plan to check this out after reading this post, kindly refrain from littering. Let us not make this spot another Jogini falls. This 100 to 150 ft high waterfall is by far the most stunning cascade I've ever witnessed. The enormity of it is beyond one's belief.
Location: Situated 8 kms short of Helmet Top
4.Namati Plains And Battle Remnants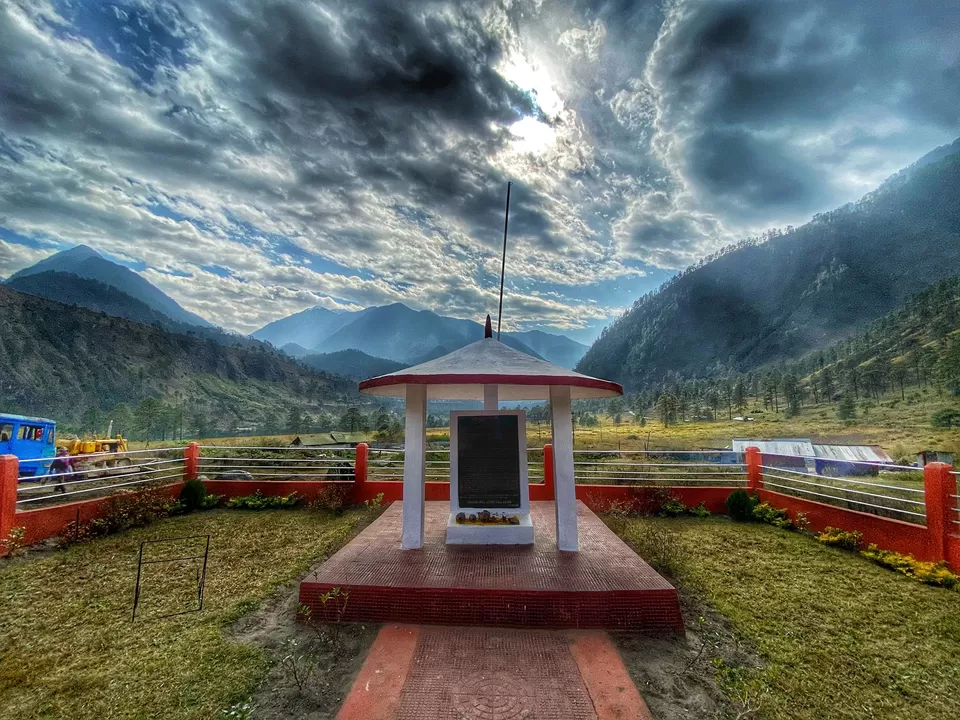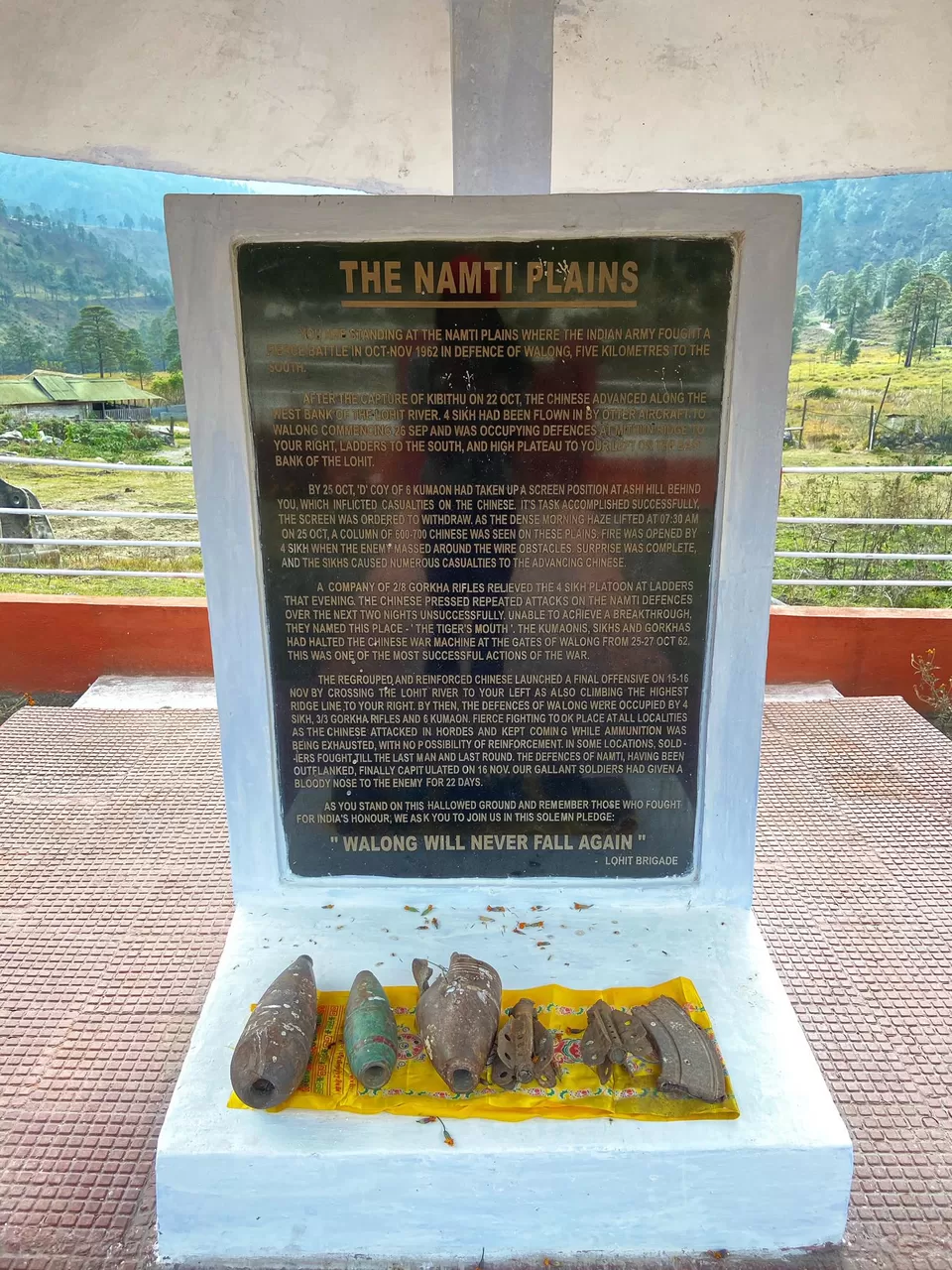 With lush pine forests nestled in the folds of the mountains on one side and a wide open valley with lazy Lohit nonchalantly meandering, this place is one of the most Instagram worthy spots east of Walong. For the history buffs Namti War Memorial with remnants of mortar bombs and machine gun bullets lies at the northern end of Namti.
To top it all, a solitary homestay here provides much succour to impromptu hikers and wanderers.
Location: Enroute to Kibithu from Walong
5.Kaho and Kibithu The Last Indian Villages
Eastern most villages of India, Kibithu and Kaho on either sides of Lohit river boast of being abode to the Meyor tribes. Standing here one can easily soak in a panoramic view of the Chinese settlements across. The ride or drive to both the villages is simply breathtaking with umpteen waterfalls, green pastures and tiny bridges hanging over ever brimming Lohit. Kaho also houses a small Buddhist Gompa.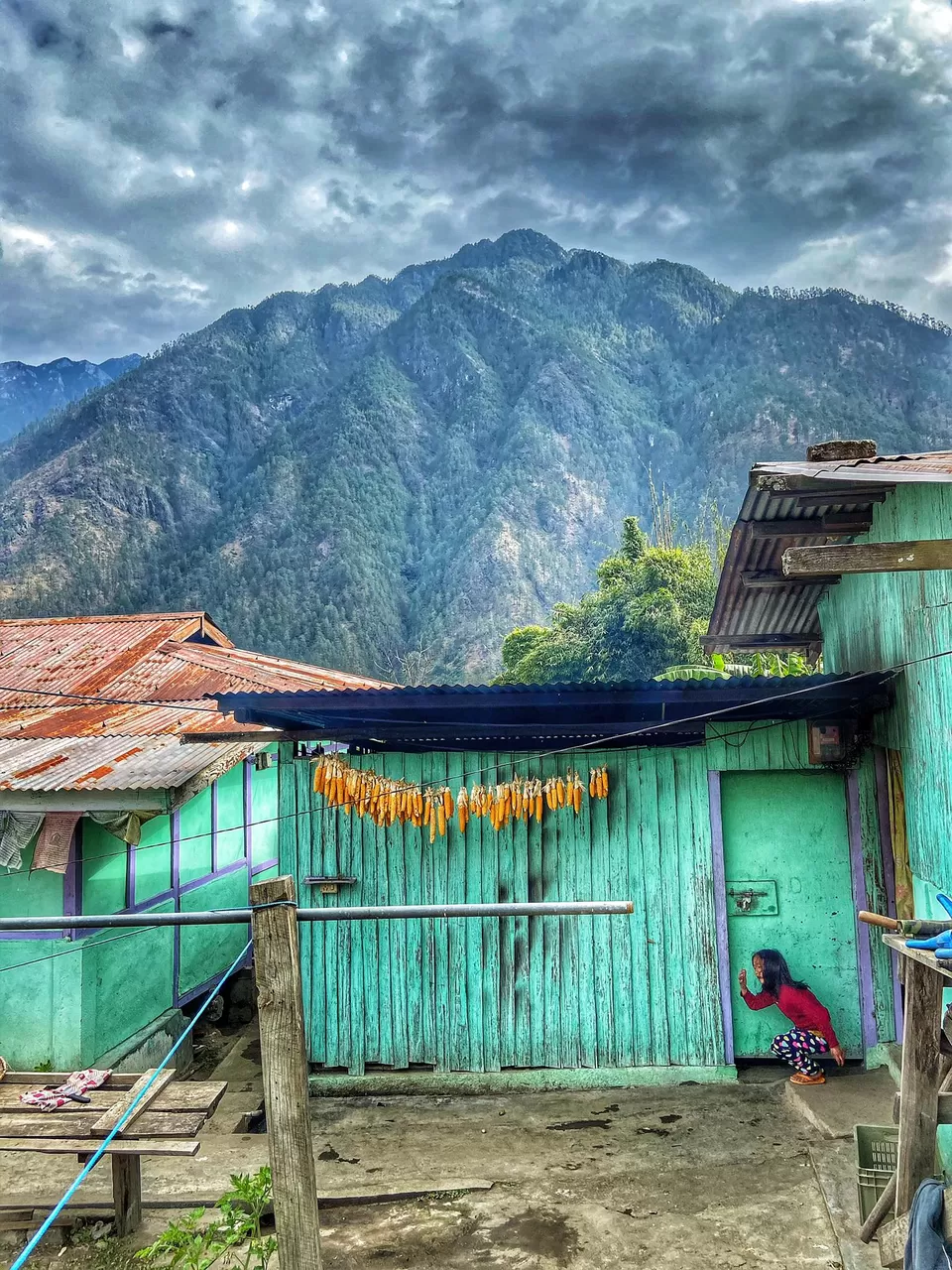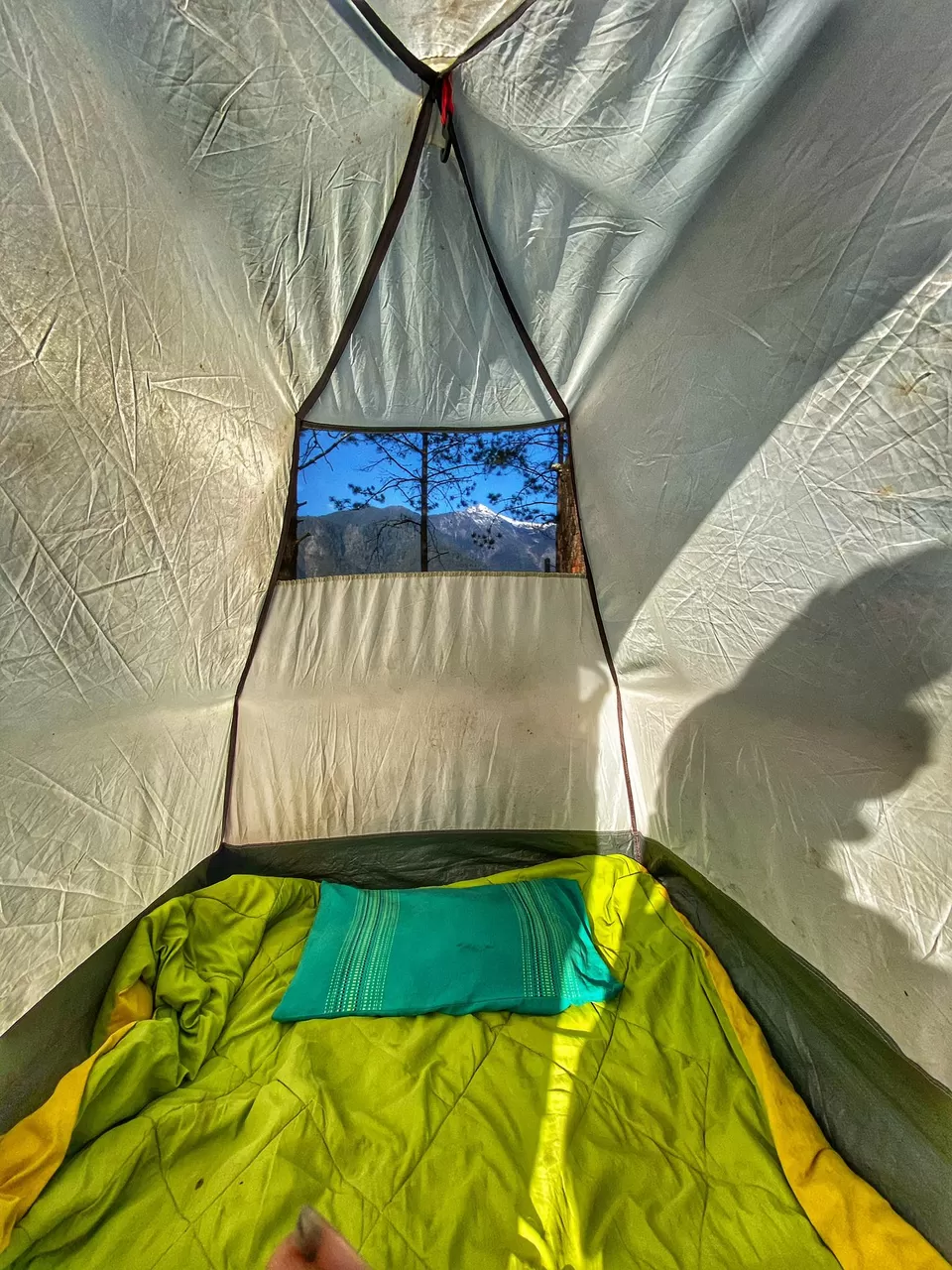 If you are looking for a good camping or picnic spot, Karoti is your refuge. Pine forest along Lohit makes it an ideal camping location for nature lovers and adventure enthusiasts.
Location: Right after crossing the border roads establishment at Karoti, next to the Karoti bridge on left side of the road.
7.Hot Water Springs at Lohit River
A small village caMy Personal Favoritelled Tilam which also happens to be the gateway to Dong has the hot water spring on the Lohit bank right below the suspension bridge to Dong. ideal for a post trek dip.
Location: Tilam village next to the PWD guest house.
8. My Personal Favorite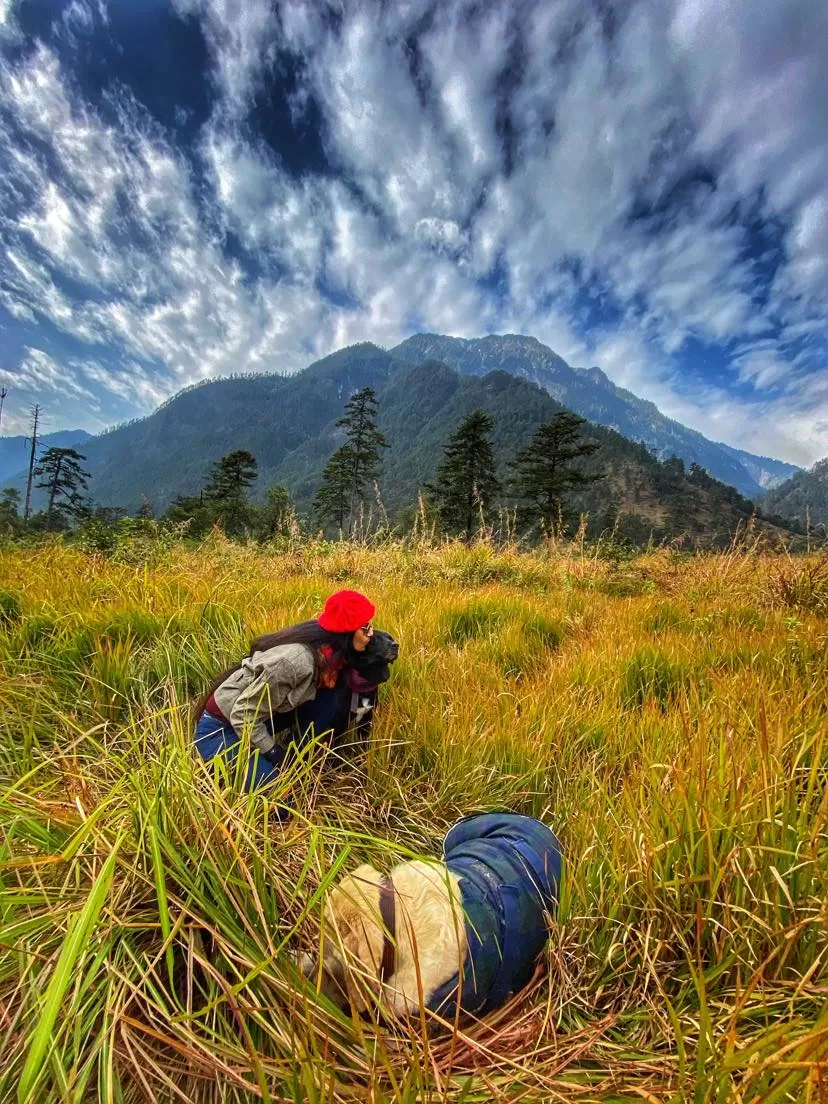 There is this one village that often haunts me in my dreams. That is what mountains and meadows do to me. If you too are a sucker for solitude, go for a walk in the fields of Kundan village. This tiny settlement with just about five houses took me back to my two years of stay in Bhutan. I was keen on visiting the locals but a board displayed a notice requesting visitors to not enter the village premises due to the current pandemic situation. So I simply walked around the fields and sat down here for quite a bit before heading to Kibithu.
Location: Falls enroute to Kibithu after crossing Karoti.
How To Reach Walong
The nearest airport is located at Dibrugarh Assam while the nearest railway station is in Tinsukia, 325 kms away from Walong. There are frequent buses and cabs available both at Dibrugarh and Tinsukia as well as Tezu for your onward journey.
While we covered all these places, we stayed only at Wakro and Hayuliang enroute.
PS: The nearest or last petrol pump before Walong is in Khupa near Hayuliang. So make sure you fuel up your tank here inase you've hired a vehicle.
Accommodation
For those interested in staying with the locals, Nomkholong Homestay in Walong is a good option.Here's the contact of the hosts. 9436635379/9402476123.
There is one homestay in Namti as well.
Apart from this, there is a PWD guest house in Tilam, the place from where the hike to Dong valley starts.
Route To Walong
Ideally your first stop should be at Tezu/ Wakro, both small towns in East Arunachal. Here is the route that we followed
Tinsukia- Namsai- Wakro- Parshuram Kund- Tohangam-Hawa Camp- Salangam- Tidding- Hayuliang- Chagwanti- Hawai- Walong- Tilam-Dong