In December 2019, I got an assignment to shoot India's first sunrise of the new decade. So a bud and I packed our bags, and took a trip to Dong Valley in Arunachal Pradesh. I had seen a commercial shot there earlier in the year so Dong wasn't entirely alien to me. And the idea of a journey to the far eastern reaches of the country, to explore the geographically easternmost, civilian accessible corner of India right next to the Chinese border to catch the first rays of the sun that hit the Indian mainland — fascinated us like nothing else.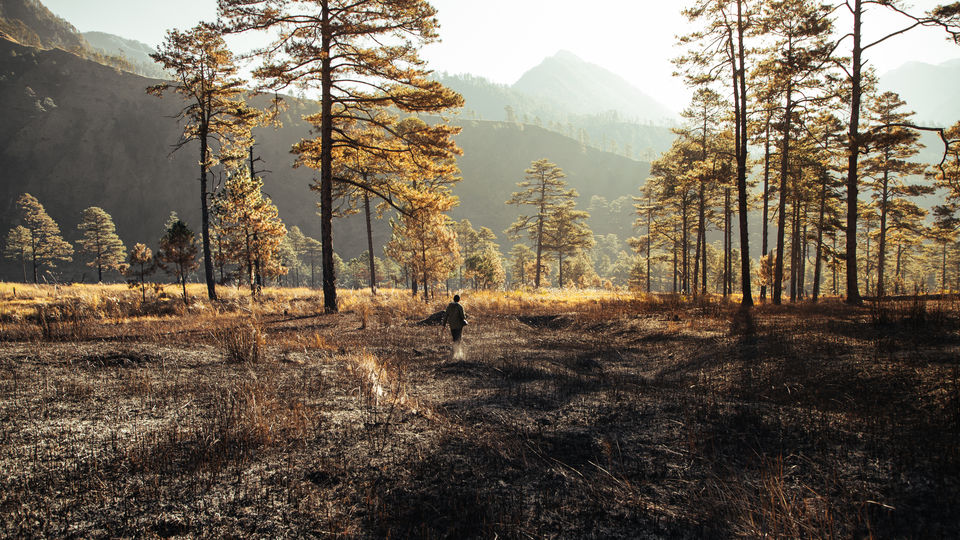 Reaching Dong
The trip started from Dibrugarh in Assam. Even reaching Dibrugarh from our respective bases (Bangalore and Pune) was a tough task, as the anti-CAA protests had gripped the North East then, and connectivity (and internet) was crippled. A combination of ingenuity and multiple modes of transport (flights, trains, even using auto rickshaws across state borders) brought us to Dibrugarh, where we found a cab that took us to Tezu, a small town in the Lohit district of Arunachal Pradesh, famous for the ancient Mishmi tribe who find their mention even in the Mahabharata.
From Tezu, we drove to Walong, a drive of about 9 hours which stretched to 12 for us due to the weather and road conditions. It's a beautiful and challenging road passing through dense forests and valleys. However, going alone on this road isn't something I'd recommend. You should travel with a team that can provide roadside assistance.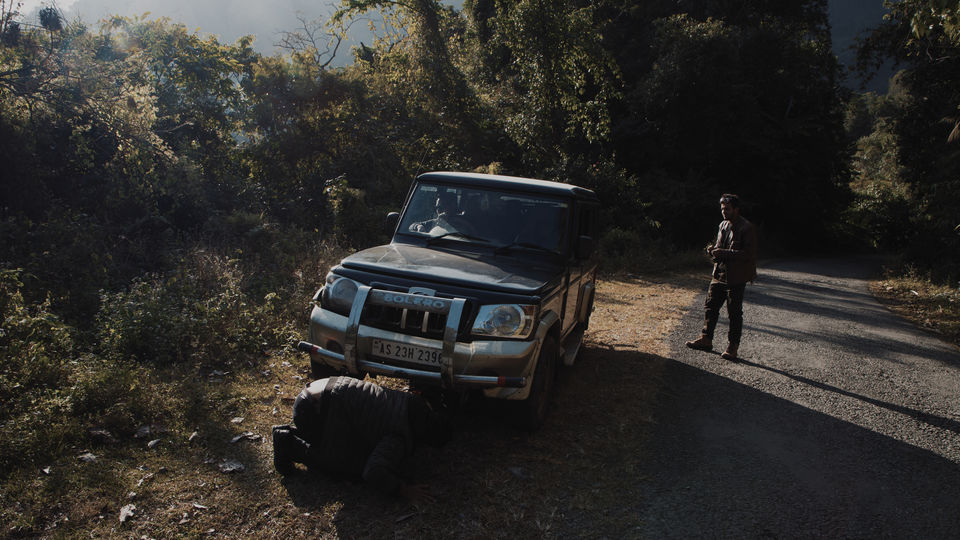 Walong is a small cluster of houses that comes before Dong and we ended up spending our first night there. Clean, cozy cabins with tons of blankets and home-cooked food made for a great respite from the chilling December cold. Dong was a quick 20-minute drive from there and we left first thing after breakfast the next morning.
Exploring Dong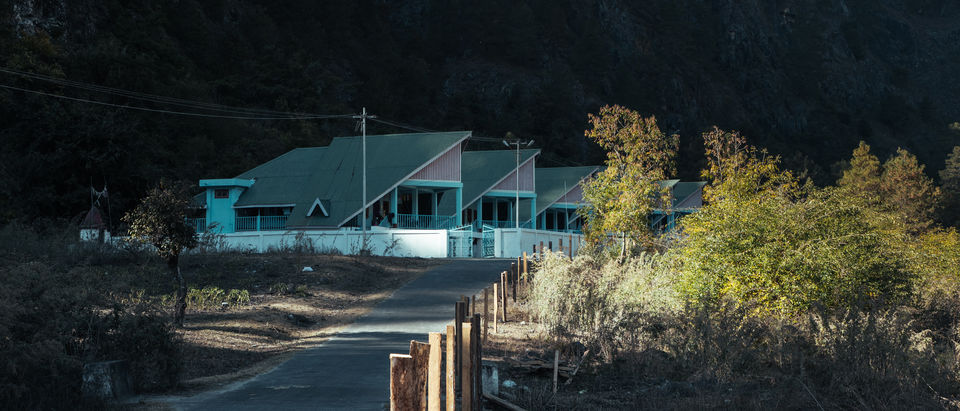 The good thing about visiting Dong at the time we did, was that the government Inspection Bungalow (IB) had started operations. This ensured that we had warm beds to sleep in, running showers, and a fully stocked kitchen with staff. This was a luxury very few who've come to this area have experienced and it made life much easier, given how there was nothing else for at least a 15-20km radius.
The IB is located by the Lohit river right at the base of the hills from where the trek to the Millennium Point (where you see the sunrise) starts. Dong, and the surrounding areas of Kibithu, and Kaho are best accessed by a FWD, but we decided to try our luck with hitchhiking. This decision led to very interesting travel experiences including but not limited to going on a chicken drop route for the Indian Army in the back of a beat-up pickup truck.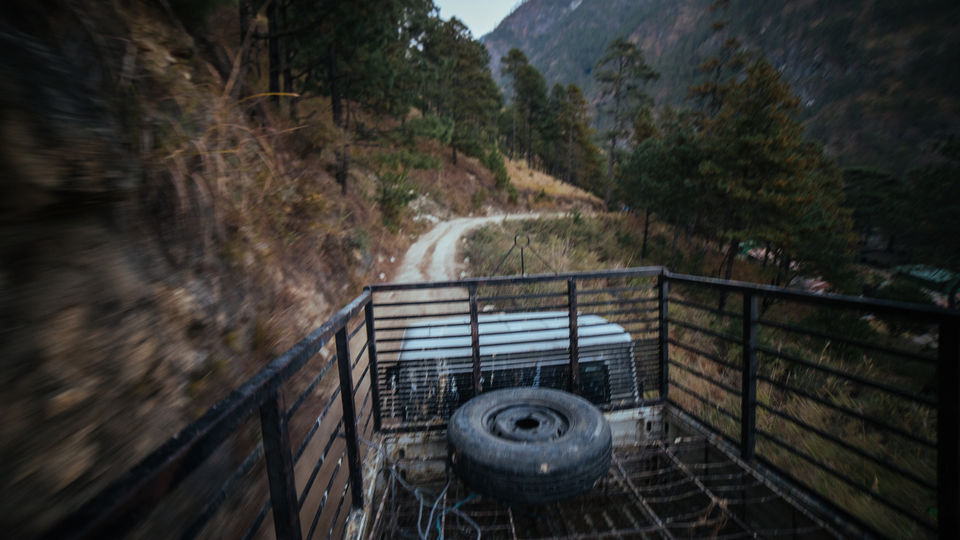 One thing that surprised me most about Dong (and I was told that the problem was endemic to the entire state) was the heavy deforestation. Both man-made and due to natural forest fires.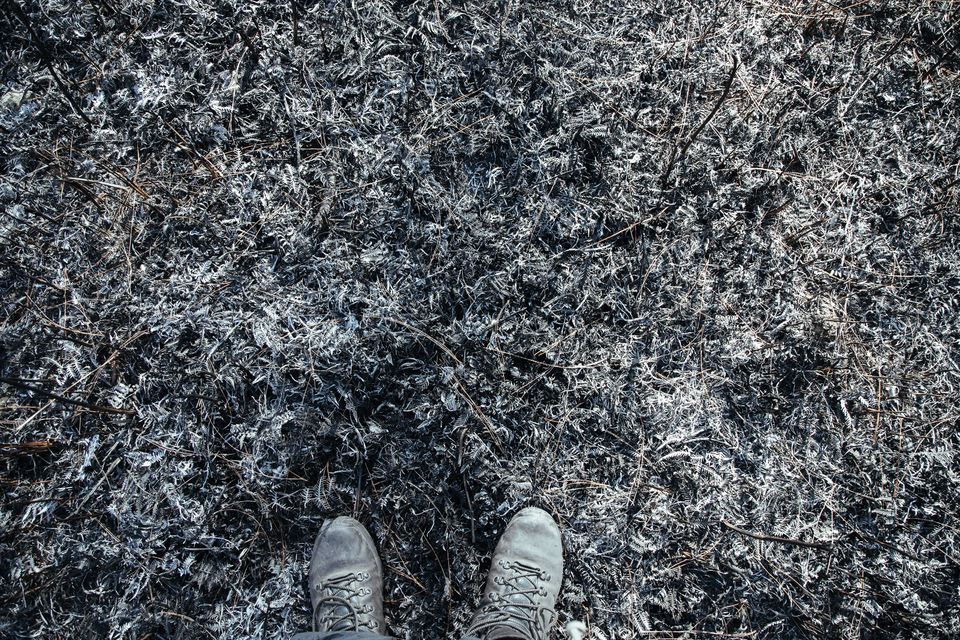 Arunachal sees the largest amount of deforestation in India, owing to the heavy construction of highways and infrastructure in the state. Some might call it a necessary evil, but seeing vast empty fields where full forests once stood, is not a cheery sight.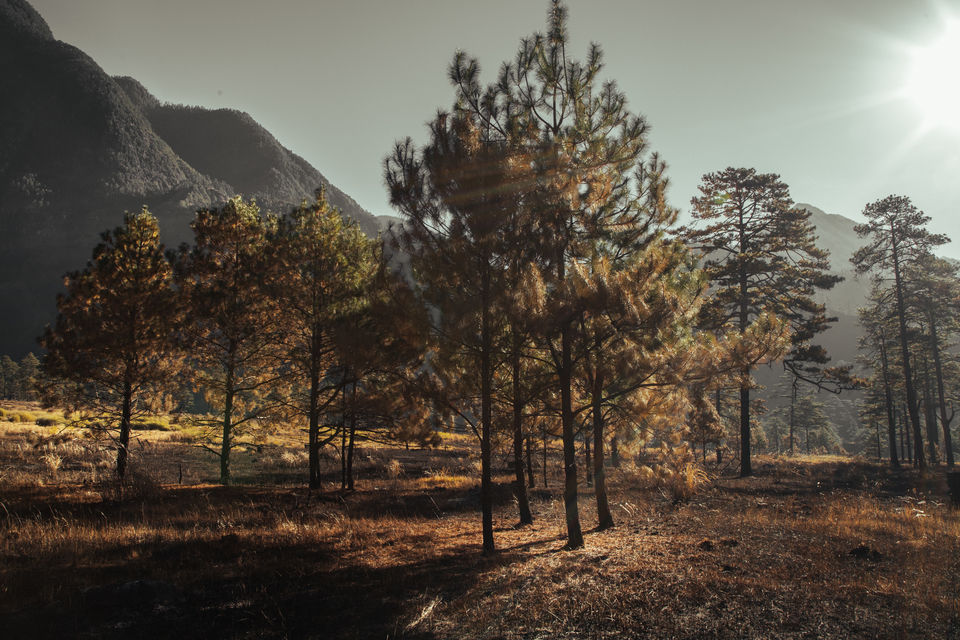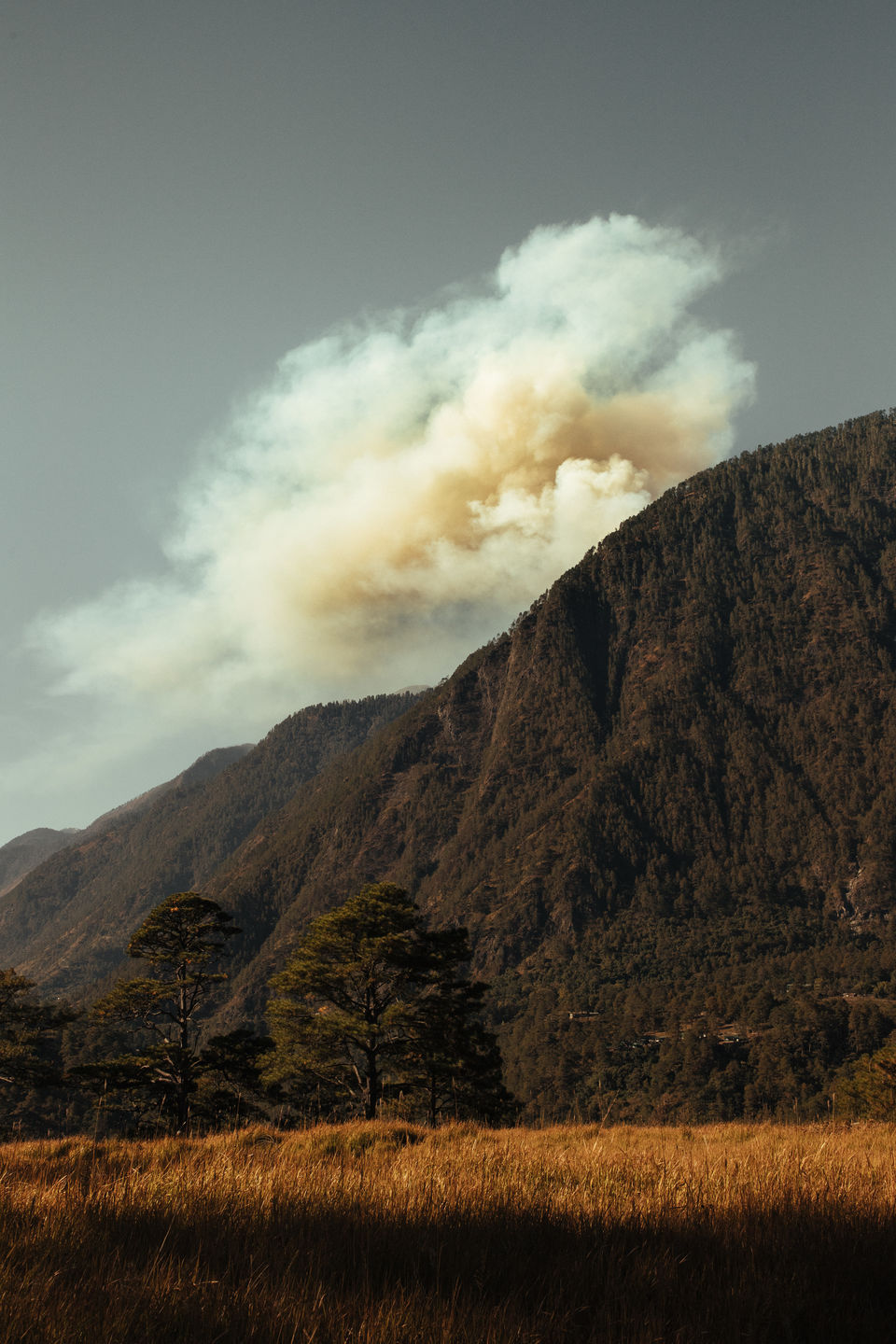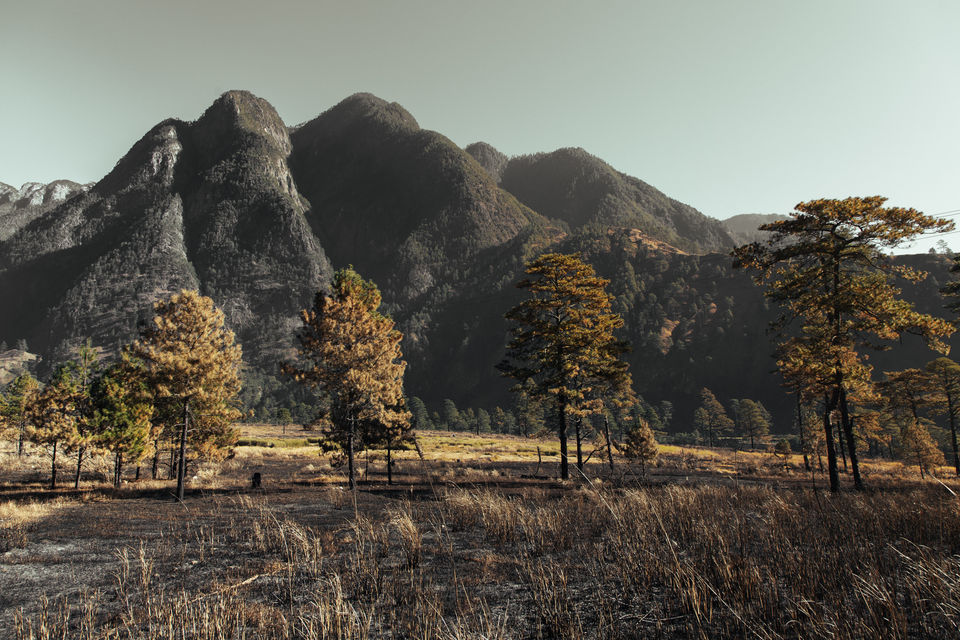 Dong isn't a very high altitude region when compared to other places in Arunachal, hence the air was very easy to breathe in, and the hills were low. Despite having a quiet beauty about them, the hills weren't anywhere as formidable as the upper Himalayas, which hold the ability to make even the most reticent travelers divulge their secrets.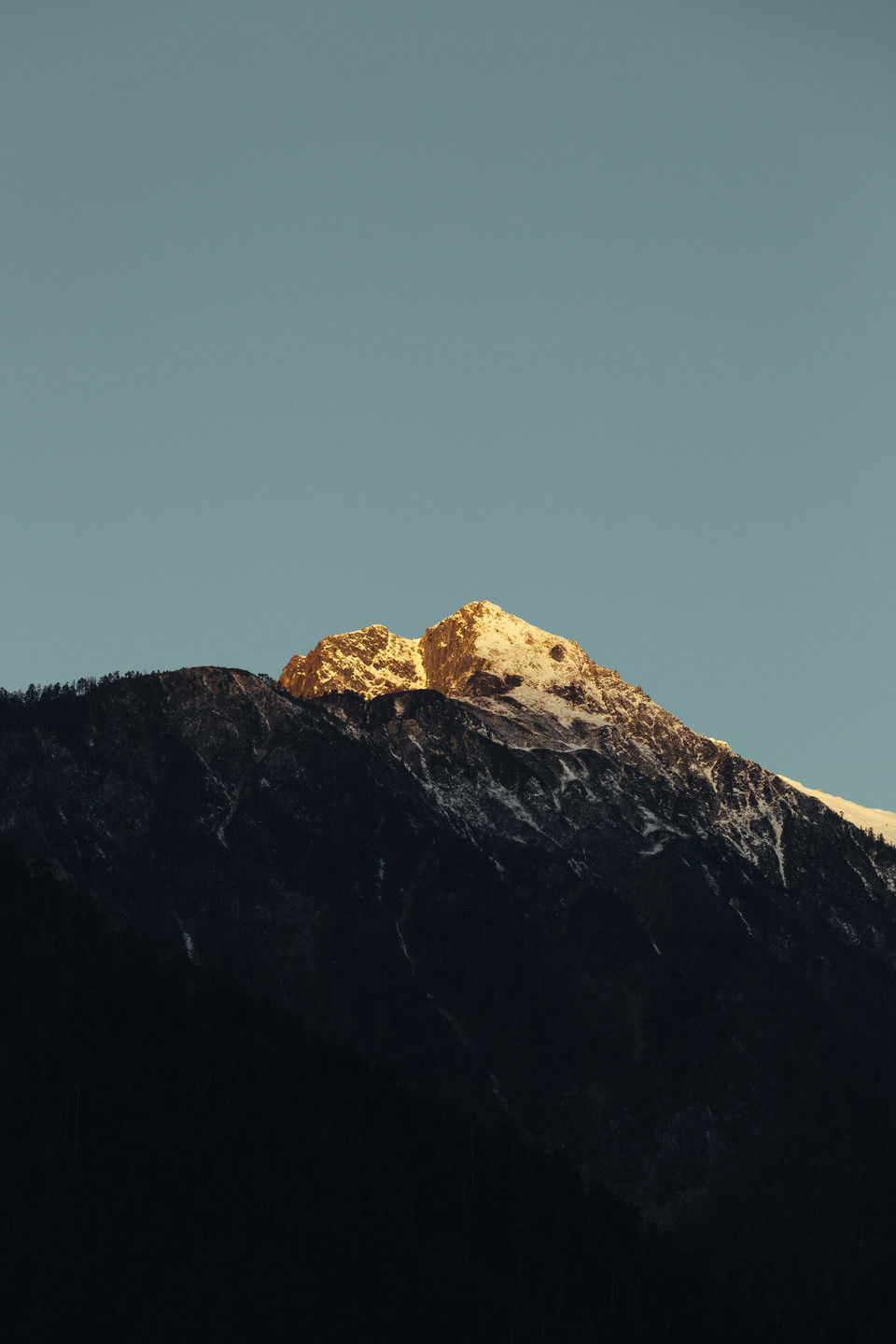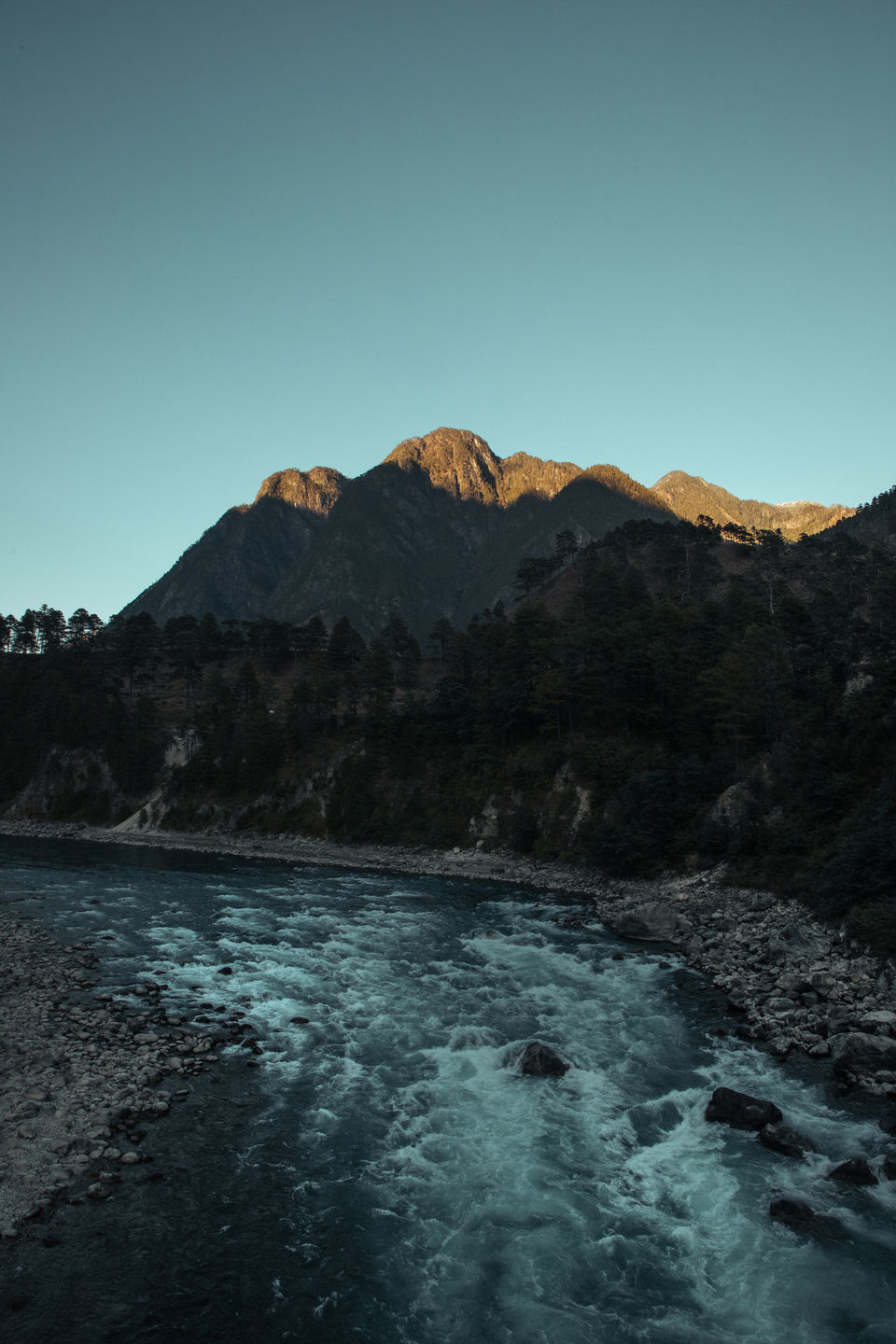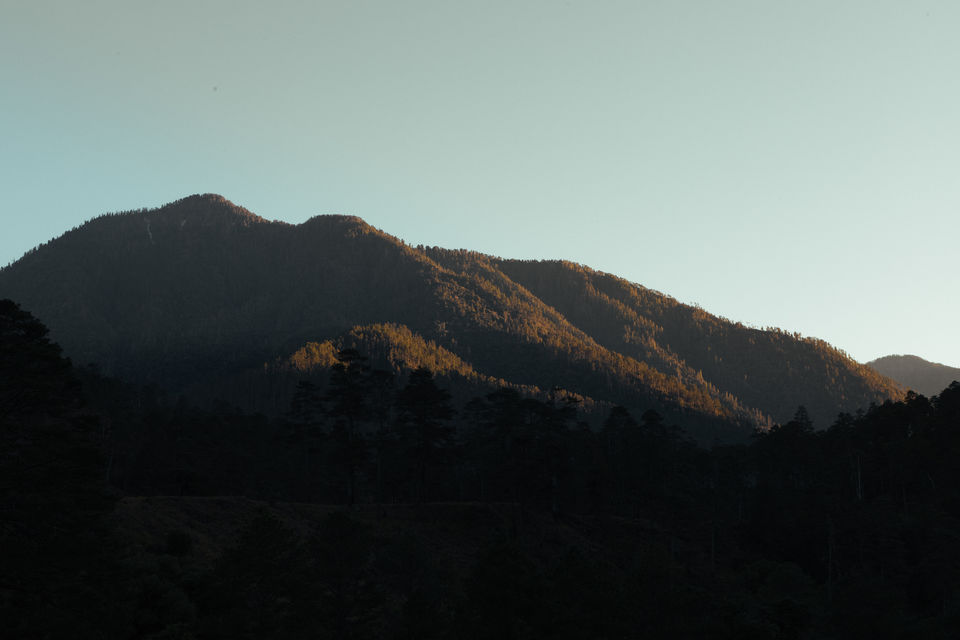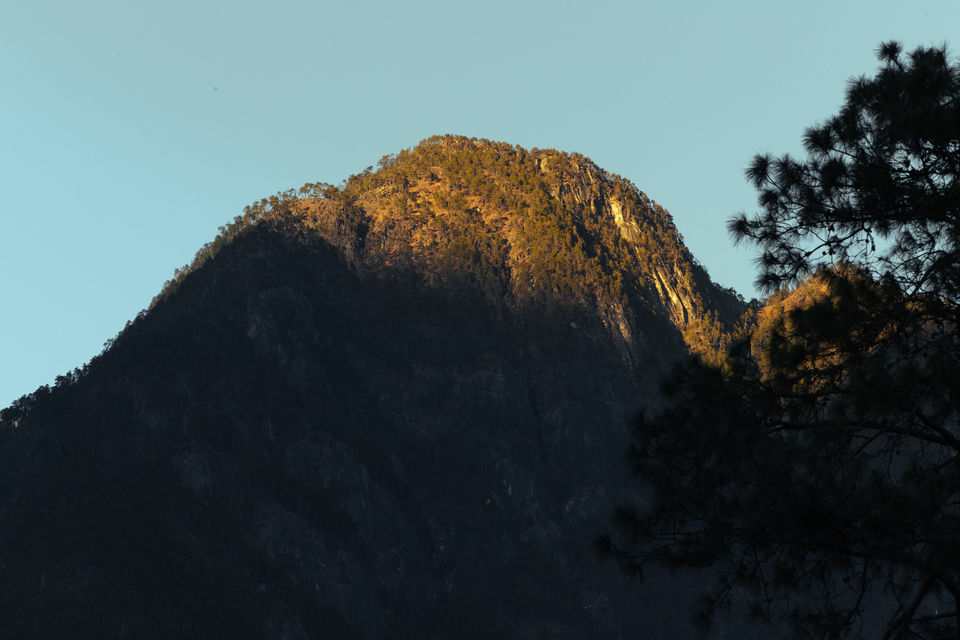 There's a lot to do in the Dong region, if you have the time. From interacting closely with the Indian army, to hunting local game, to meeting and living with the Zakhring tribe who speak the Meyor dialect, or just relaxing in hot springs, there's enough to do in the place to fill an itinerary for a few days.
The night sky views are spectacular in Dong. Being so secluded serves great for star gazing, and the core of the milky-way becomes visible around 7.00 pm. I spent many a nights hiking deep inside the forests to find a vantage point to shoot the night sky from. The stars used to bring out the poet in me, so I'd sit all alone under the starry night sky and write away for hours while my camera would be stationed on a tripod, shooting timelapses of the heavens.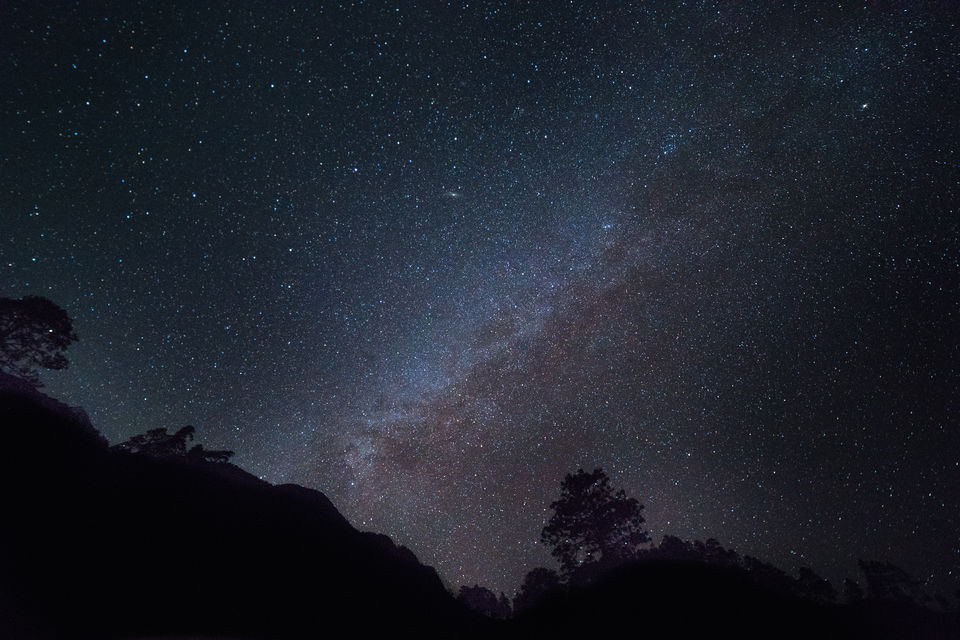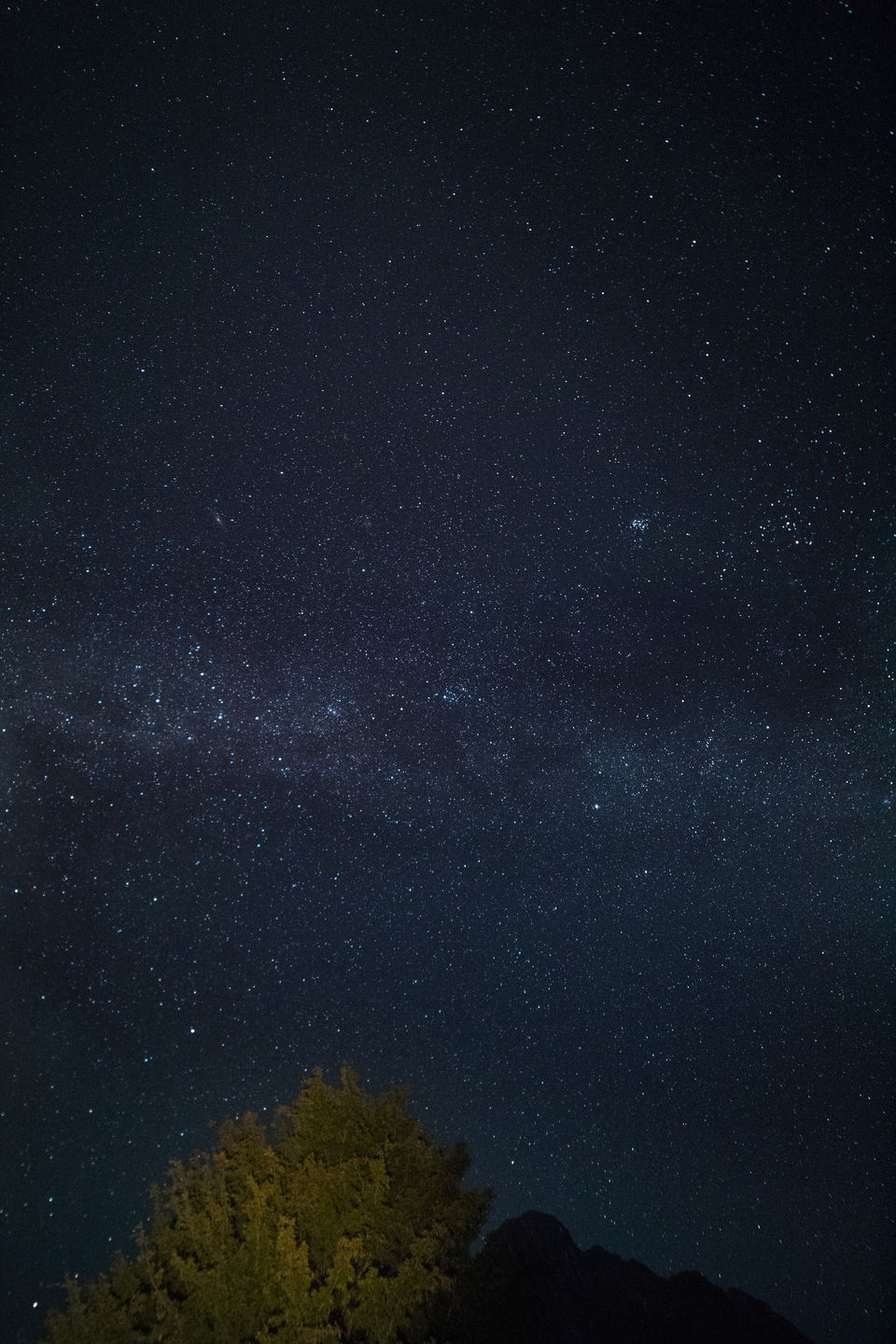 Photographing the First Sunrise
The whole reason of coming all the way to a secluded hamlet on the Chinese border was to shoot the first sunrise of 2020. So at 1:30 am on 1st January 2020, after a banger of a NYE celebrations which involved questionable exotic meats, lots of spirits, and a lazy end-of-year countdown while sitting waist deep in a hot water spring under a spectacular starry sky, we finally started our trek. It was pitch dark when we began trekking up to the Millennium Point from where the first rays of the sun are seen.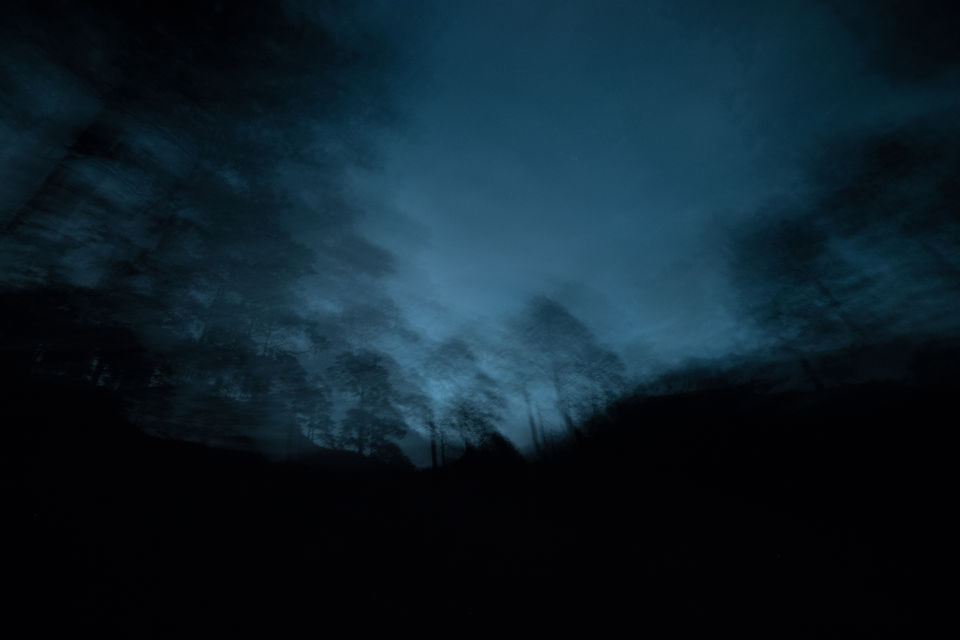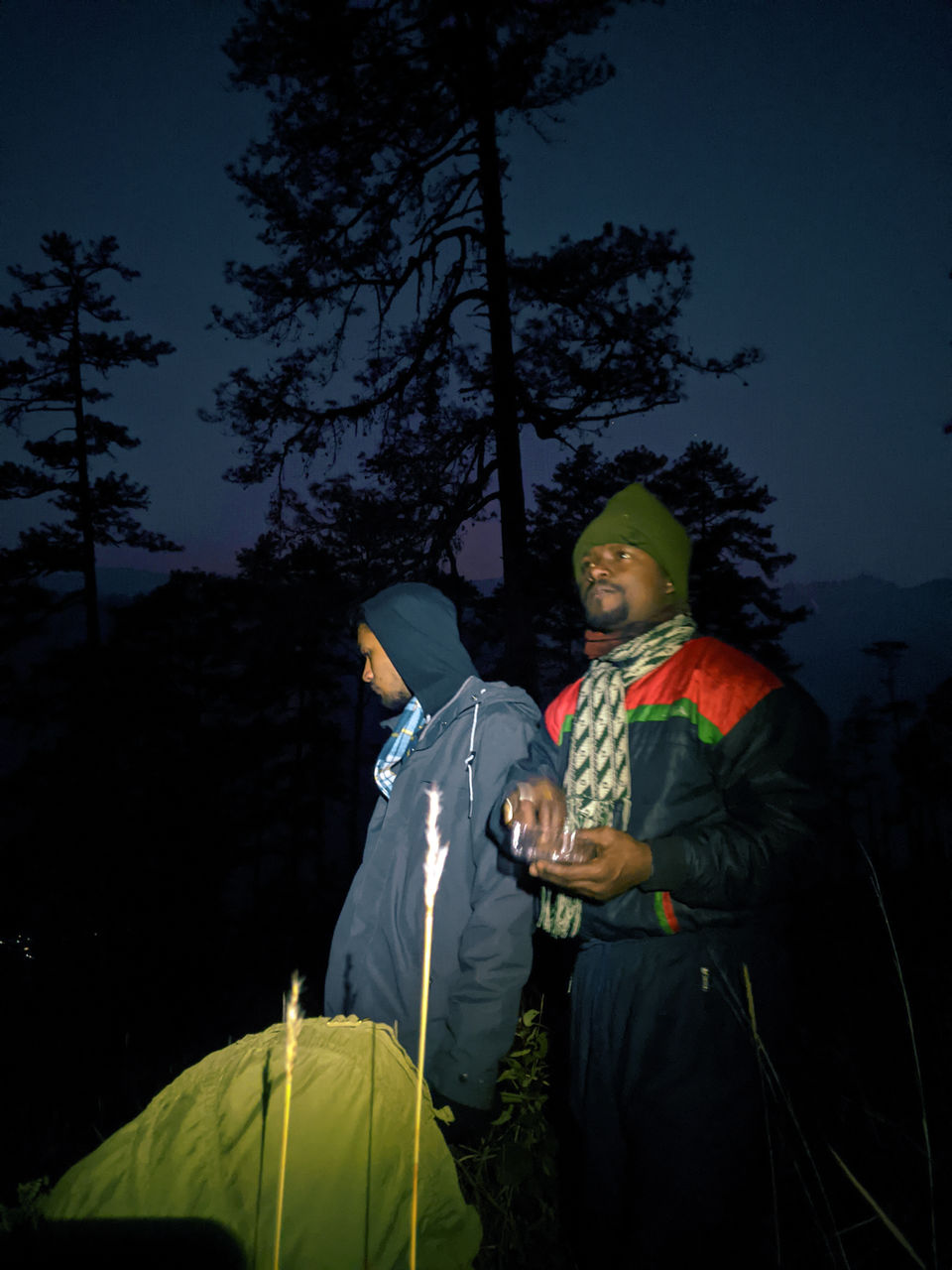 Hiking at night presents its own challenges, and lack of sight is the least of them. On top of that, most of the hiking routes in Arunachal don't have a defined trail, so getting lost on them is pretty easy. Luckily/unluckily for us, our team had a fantastic gentlemen who served as a guide. Armed with a big knife, full of wit and confidence, unfortunately not so good with the routes, we spent about 3 hours cutting through waist length grass, trying to find a route to the top of a particular hill, guided only by sight and sense (and no trail). Finally finding a vantage point that served my photo needs is an experience I'll always keep with me.
At exactly 5:35 am, the rays of the sun crept across the mountains of China, and we saw, what we had come this far for!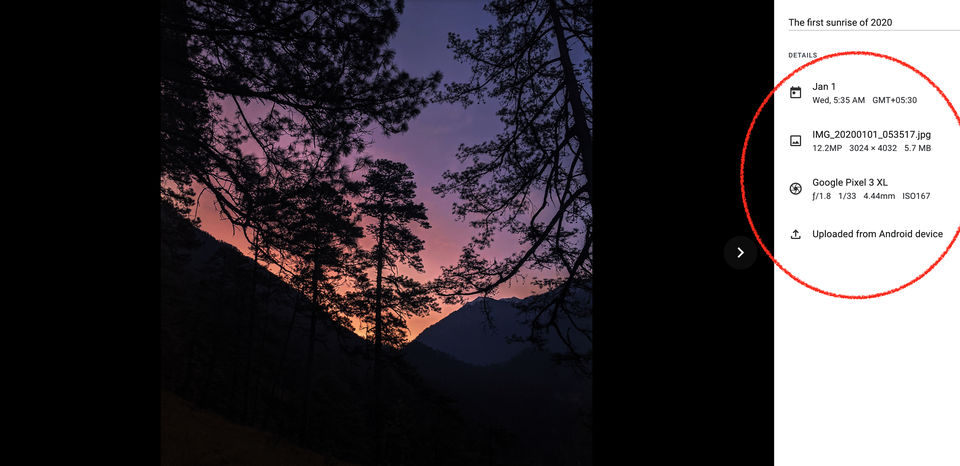 Watching the sunlight slowly creep into the valley was a sight that was spellbinding in itself, but knowing that we were the first in the country to see this, minutes before anyone else, gave the experience a different dimension.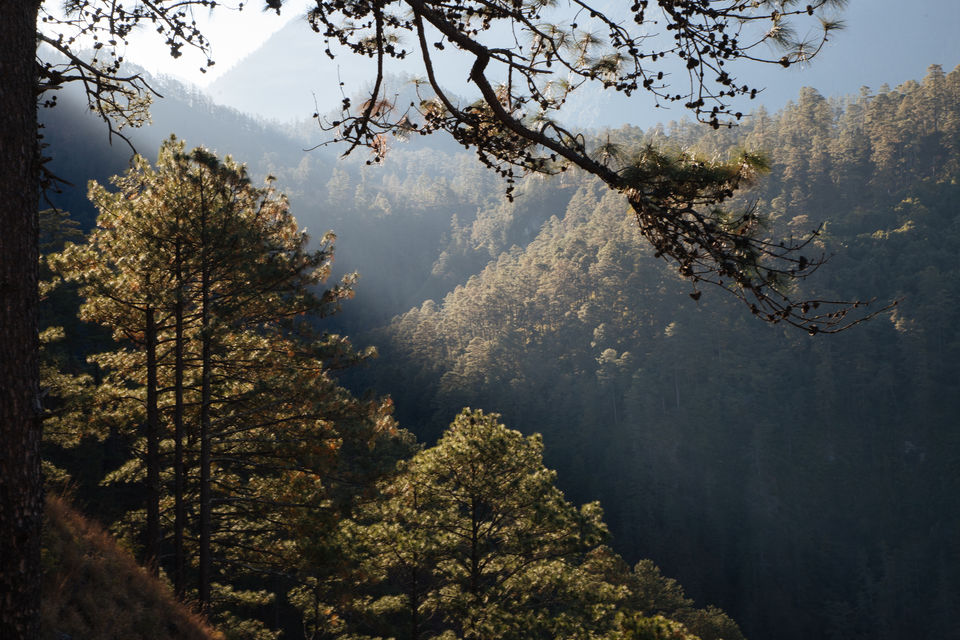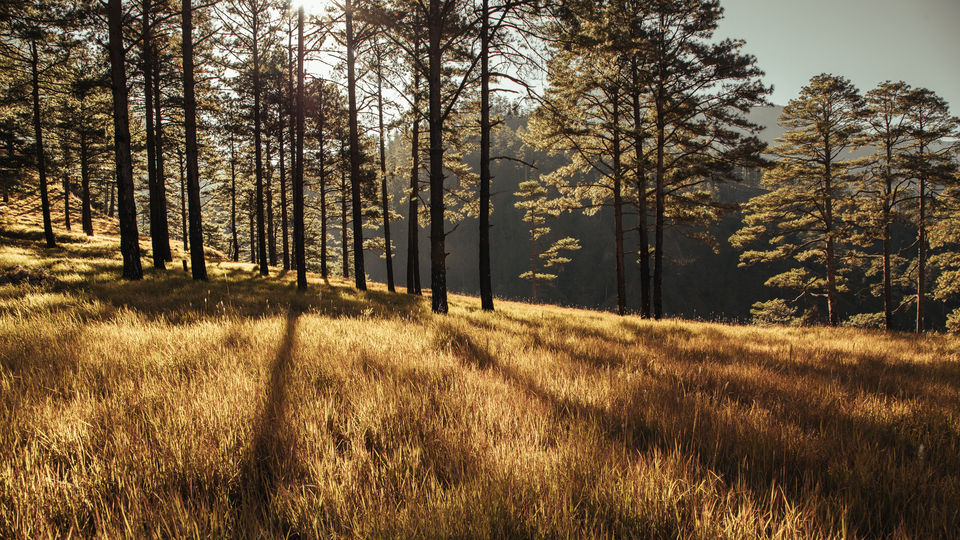 By this point, the reasons to be here were more personal than commercial. Seeing that sunrise, in all its glory, was a humbling experience. Nature always humbles us, subtly reminding us of our insignificant position in the grand scheme of things. But the entire journey to reach this point, of getting the privilege to catch a glimpse of something before the rest gave me a feeling of having a head start - a different sort of euphoria. It gave my new year a kickstart like nothing else, like a double shot of espresso directly in the veins, and that's a feeling I've been chasing ever since.
And today, while I write this confined in my apartment, quarantined for the last 2 months, I can't help but think that my newly developed habit of catching every single sunrise since then, might have something to do with that pursuit (either that, or the Covid-19 situation has just tossed up all normal sleep cycles).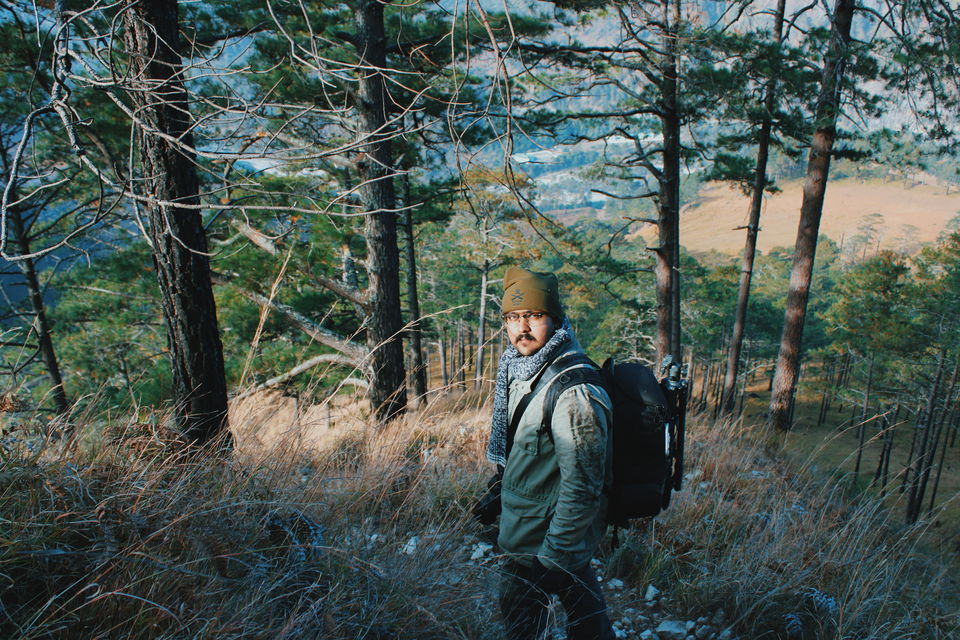 How to plan
Easiest way to reach Dong is to rent a car at Dibrugarh/Tezu, and drive it all the way. Dibrugarh-Tinsukia-Namsai-Tezu-Khupa-Walong-Dong. Don't rely on public transport, it's fickle. Make sure you have your ILPs in order before entering Arunachal Pradesh.
NYE is the busiest time in Dong, so plan in advance. Carry a headlamp with you, and keep cash in hand. There's no cellphone connectivity there (though at the top you do get coverage from China Mobile), so download offline maps. Pitching your own tent will be an easier alternative to finding accommodation in Dong, which is scarce. Mr. Max, who runs various initiatives in Dong to promote eco-friendly tourism, took care of my travels and stay, and can be reached at +91 8486456760 for assistance.
Most importantly, if you do decide to go there, make sure you leave the place as it was before you came. Its a pristine hamlet, and doesn't deserve our trash. Please practice responsible and ethical tourism.
You can find more of my work here: https://www.instagram.com/alampanah/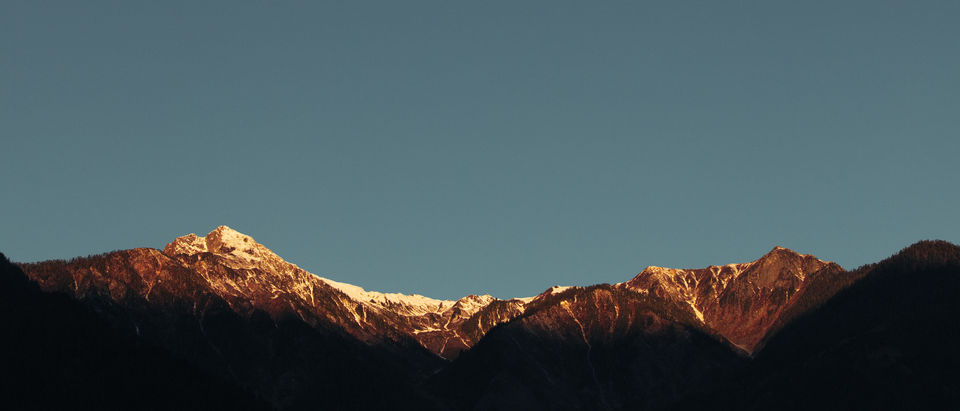 Note:
All images have been taken by and are copyrighted by Aman Alam, and cannot be reproduced in any way or form without prior permission from the author.