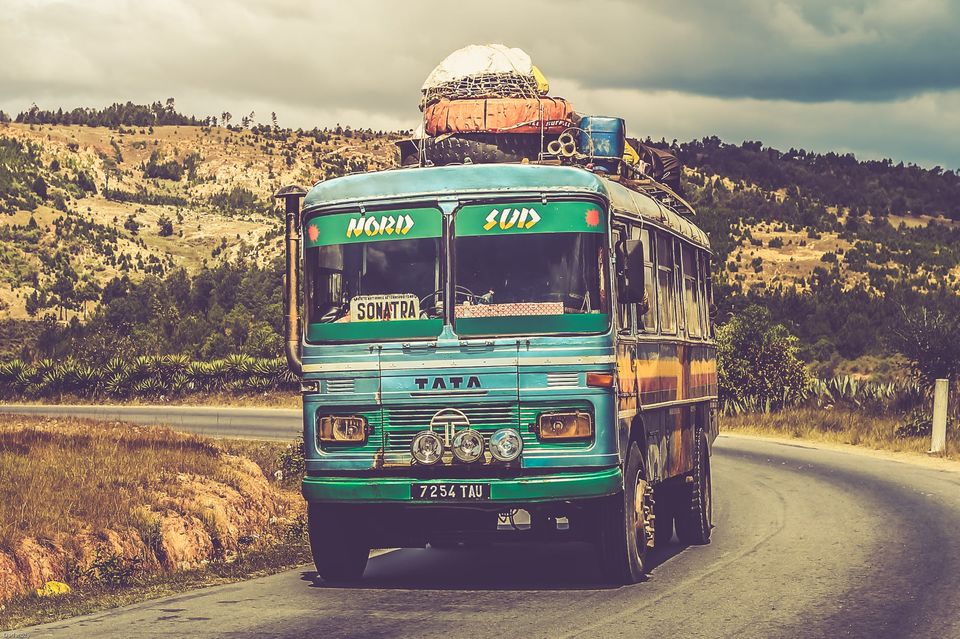 Ever since trains and planes came into the picture, buses have been all but marginalised. But if you think about, nothing compares to the thrill of being on the open road in a bus. The fresh air, unparalleled views, and of course the anticipation of the unknown is not something that can be matched by any other form of travel. Yes, you could take a flight or the train, but they will only take you so far. Only a bus would be able to take you to the remotest corners of the country. And it is for this precise reason that the longest bus journey in the country is on the bucket list of so many.
Starting from Jodhpur in Rajasthan and ending at Bangalore in Karnataka (also vice-versa), this epic bus ride takes you to some of the most beautiful places on the Western Coast. Now, if that's not what travel is about, I don't know what is!
Why should I take the Jodhpur-Bangalore bus journey?
If you love road trips, want to get a glimpse into various Indian cultures, and experience the roots of this country, then this is the trip that you've been waiting for. It is also a great way to get acquainted with the places on the western coast of India if you're coming here for the first time. The journey, that covers a distance of almost 2,000km (1,935km to be precise), takes you through four different Indian states – Rajasthan, Gujarat, Maharashtra, and Karnataka – and over a dozen cities. And all of this takes place in a span of merely 36 hours. You won't get better value for your money. Besides, there's no hassle of planning the route, prepping your car or making plans. You can just purchase a ticket and be on your way!
What can I expect on the journey?
The buses pass through several tourist locations in cities like Ahmedabad, Vadodara, Surat, Nashik, Mumbai, and Pune, and also cover scenic spots along the way, making for a beautiful ride throughout. There are several kilometres of drive along the coast as well. Pit stops along the way are made at local dhabas and roadside eateries, which gives you a chance to experience the cuisine of four different Indian states. While several buses do stop at some of most popular tourist attractions, this is not always the case because of the time crunch. Keep this in mind while booking your ride and choose the longest duration if you wish to spend more time at some of the places.
What is the route like?
Depending on the service provider and the kind of journey you've booked, there are a couple of different routes. The route is also listed on the website so you can check while booking. The shortest and most popular route, which is about 1,935km and takes around 36 hours to complete, follows the following itinerary:
Jodhpur – Palanpur – Ahmedabad – Vapi – Mumbai – Pune – Kolhapur – Hubbali – Bangalore.
What is the best time to takes this journey?
Early spring (February-March) or late autumn (October-November) makes for the perfect time to take this journey. The weather is neither too hot, nor too cold, thus making the bus journey comfortable and enjoyable. During spring, you will also find that most of the trees and plants that you witness are in full bloom, making the scenery even more delightful.
Covering this route in monsoons can also be fun, given that the mobility, especially in Maharashtra and Karnataka hasn't been affected because of the rains.
How much does it cost and where can I book this ride?
Depending on the type of bus and the duration of the ride you choose, a ticket can cost anywhere between ₹1,500 to ₹4,000. It is always advisable to book your tickets in advance to avoid last minute rush and cancellations.
Several websites provide advance booking for this ride, including Goibibo, SRS Booking, Paytm, and VRL Travels.
What was been your most memorable bus journey so far? Share your crazy experiences with other Tripoto readers! And, don't forget to check out our YouTube channel for some great travel videos from around the world.