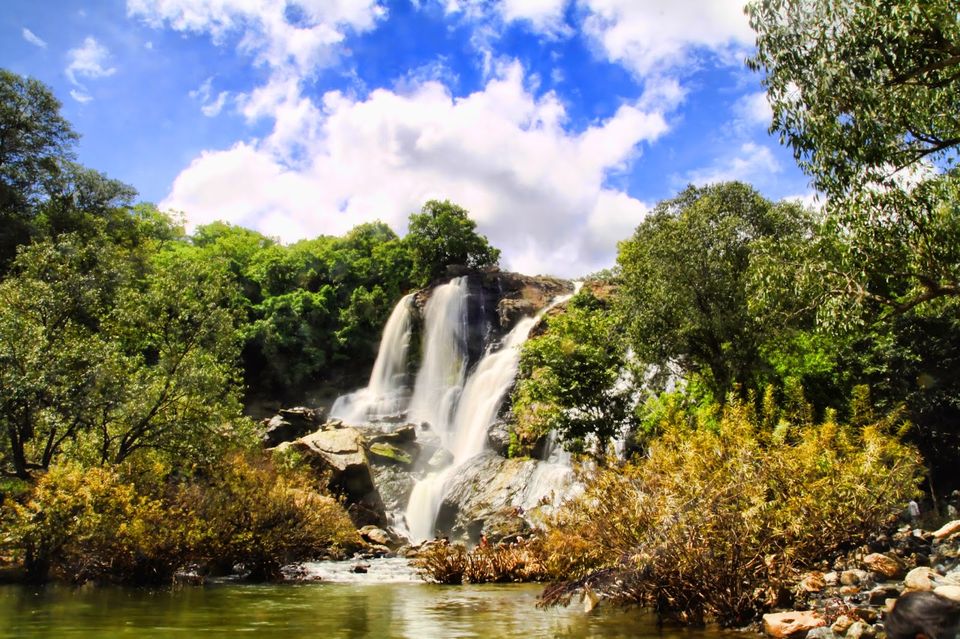 Shivanasamudra is a beautiful waterfall located in Mandya district of Karnataka. It is surrounded by deep forests of Cauvery Wildlife Sanctuary. If your interests are waterfalls then you should definitely hit the place. Shivanasamudra is located around 140 kms from Bangalore. I must say that the route was so awesome. I couldn't take my eyes off. So, be ready with your cameras.
Formed by Cauvery river, Shivanasamudra is a divided waterfall with several parallel streams formed adjacent to each other. This town splits up the Cauvery river into two different falls, one is Gaganachukki and the other is Bharachukki. Both are collectively called Shivanasamudra falls but people refer Gaganachukki as Shivanasamudra falls commonly . It is one of the famous tourist spot in Karnataka.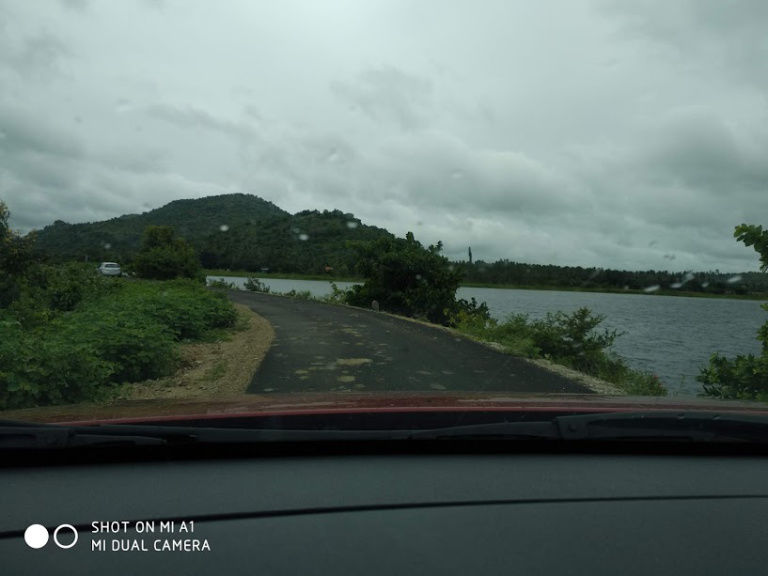 My first spot was Gaganachukki which was shaped like horsetail. Although the falls was not at its full swing during my visit, the view was good. You'll get the best out of this waterfalls during late monsoons. If swimming was there I would have jumped right away, but, unfortunately swimming was not allowed. To get the best view go to the watch tower nearby the falls. A Dargah near to the falls also gives specatuclar view of the falls. Located not far from Gaganachukki, Bharachukki's view point is around 12 kms drive. This falls is more wider and a perfet hangout place.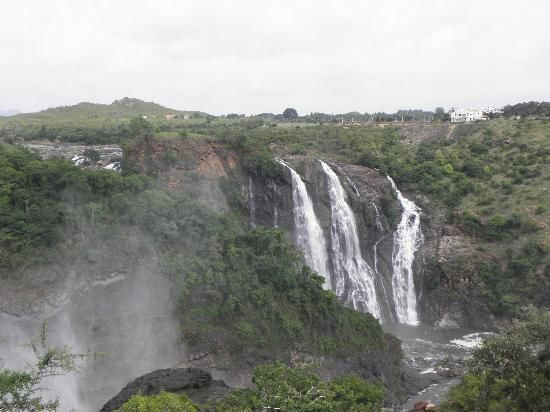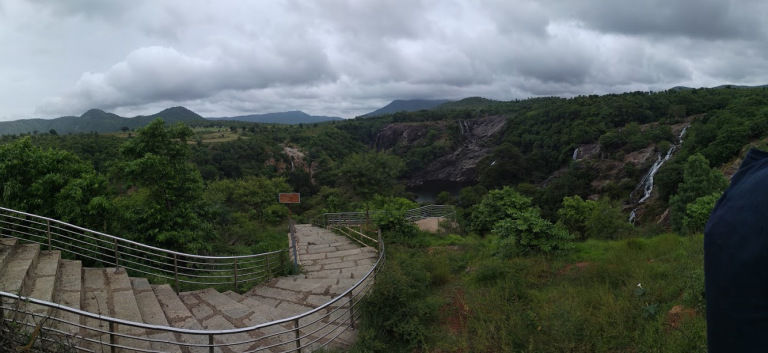 This trip will be at its best when it is coupled with Talakadu. But, before that don't forget to take a coracle ride in Cauvery river on the way to Talakadu.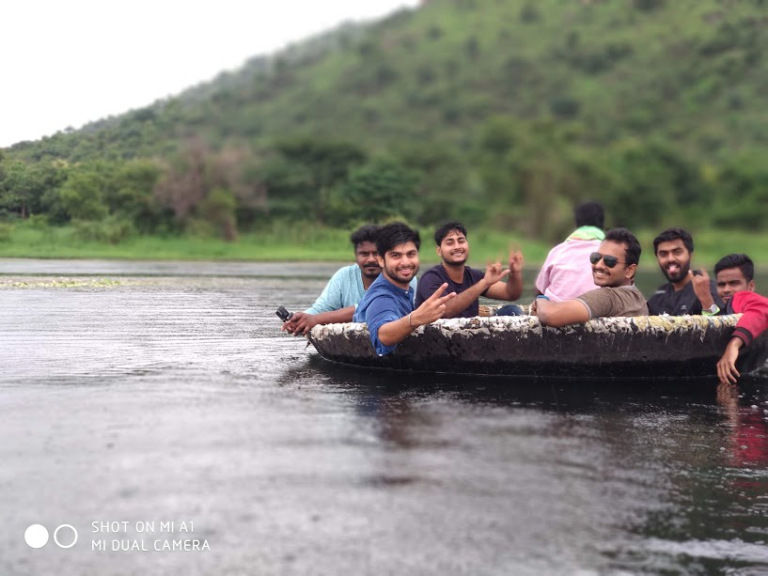 Let me say why to visit Talakadu?What if I say that this place has the most ancient temples of history?Still not excited?What if I say that this town is buried in sand even today? Yes,it is true. There are quite a few temples to visit. You will be walking over several temples buried beneath your feet hits. The place is also famous for wine making. So, next time you buy a wine bottle from Bangalore don't forget to check the label. You can also find number of cafe that serve food prepared by Brahmin. So if you ever wanted to eat food from Agrahara, you may try it here.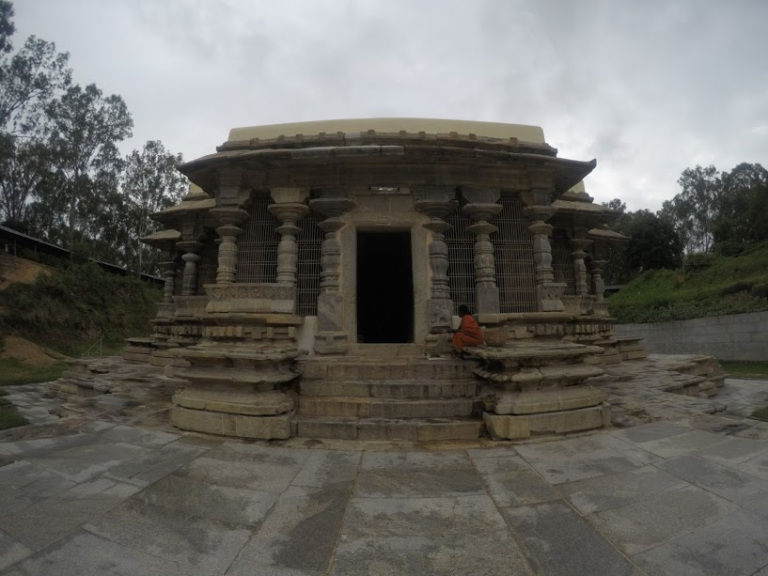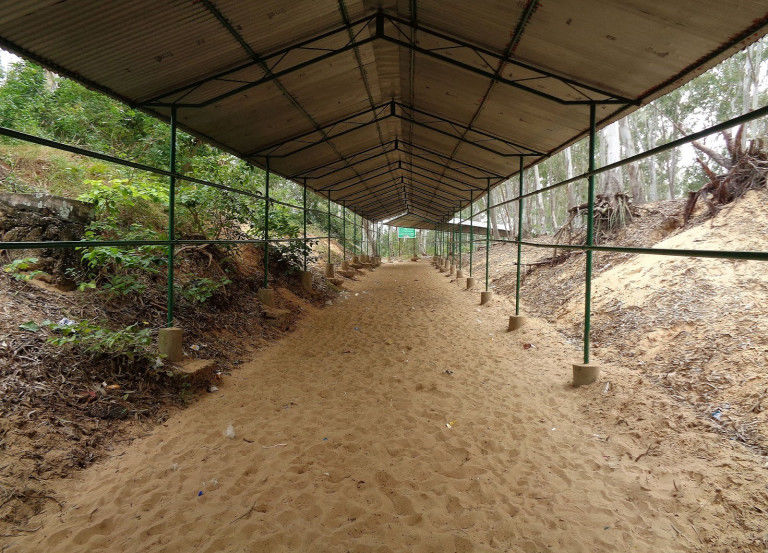 For those laid-back and willing to experience change in the pace and subject of travel, make a note of this trip.