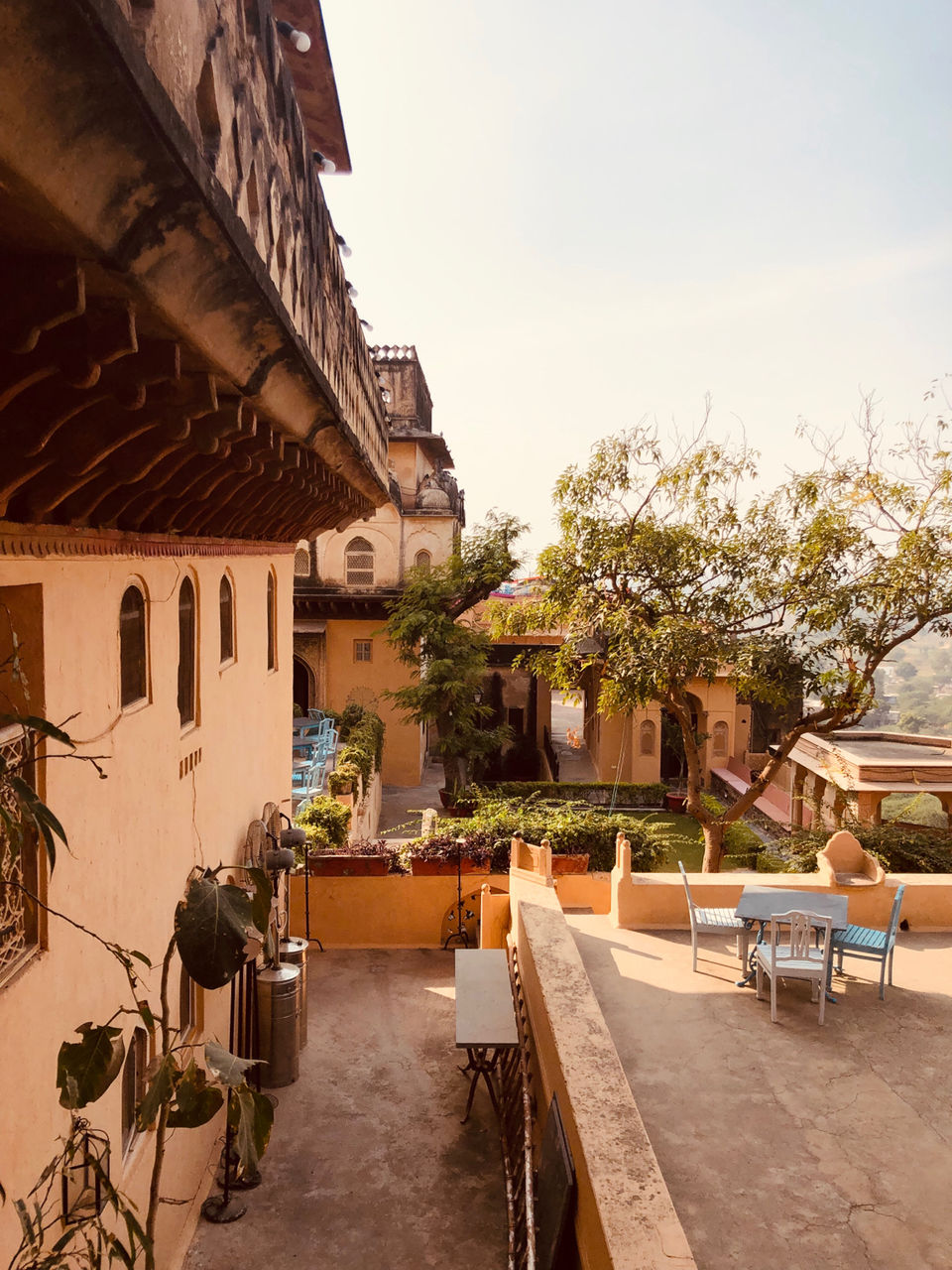 We had this amazing day trip planned almost 3 years ago but finally had it on board on 4th Dec 2018, when the trio of Ramjas met after 1.5 years. With almost a day in hand to create innumerable memories to recall and enjoy those unplanned college outings, I along with my 2 other mates had made it possible. We decided to visit the very famous Neemrana Fort and Palaces in Neemrana district of Rajasthan. This place is almost 250 Kms away from Delhi, making it a delightful place for all the Delhites who just kept on finding and making plans to get a getaway from busy and dusty Delhi life.
We set our day to get start from 7:30 am in the morning. I begin my journey from Vikaspuri, met my friends at Dhaula Kuan Metro Station and then amidst all the hustle and bustle morning traffic chaos, we finally managed to get out from Delhi border somewhere around 9 PM. The road from Delhi to Neemrana is an amazing stretch. It's an amazing road to drive on, with the newly repaired road gives your drive a boost along with all the scenic beauty of the Delhi-Haryana-Rajasthan highway. It's the same stretch (NH8) that connects Delhi to Mumbai. You'll notice a lot of industrial areas lying in this stretch giving you an idea of how these industrial areas have contributed in providing employment to all the local people and farmers.
We managed to reach Neemrana Fort around 12:30 PM. Parking at this place is free of cost, but still it's at owner's risk. As you walk towards the main entrance of the fort, you'll be seeing a lot of architectural things that actually connects you with the Royal living of the era of all those Rajas and Maharajas who had once been there, ruling and managing the entire state from here.
This place will be an eye candy for all the nature loving people, all those who have a serious interest in art and architecture and especially for those adventure seeking people as this place allows you to give your adrenaline rush a push by trying Ziplining and that too at a very nominal cost. Entry to the fort can be seek via 3 ways:
1. For all those who'll love to spend 2-3 days, this place allows you to enjoy a stay and avail rooms starting at a cost of Rs 7000/-.
2. For those sight seekers who just want to had a visit in the fort and experience the beauty of the surrounding, this place allows you to have a tour under Rs 1700/- that includes lunch buffet as a complimentary meal. ( till 4:30 PM).
3. For all those adventure seeking spirits, this place allows you to trek for around 25-30 minutes to reach the spot for the zipline, costing Rs 2400/- (Rs 2100/-, if you're under 24 yrs and a student). Zipline here being sponsored by Flying Fox Team, allows a person to experience 5 different ziplines that stretches somewhere around 1.5-2 hrs of scenic beauty and adventure. The last batch for zipline is at 2:30 PM. This place close all the entries at 4:30 PM.
For all the people, seeking a day tour and a get away from Delhi, this place sure shortly ensures you a warm and enthralling capture of moments, adventure, fun and an amazing time to spent with your loved ones.
For an individual, day tour from Delhi, including ziplining and food will cost somewhere around Rs 3500/-.