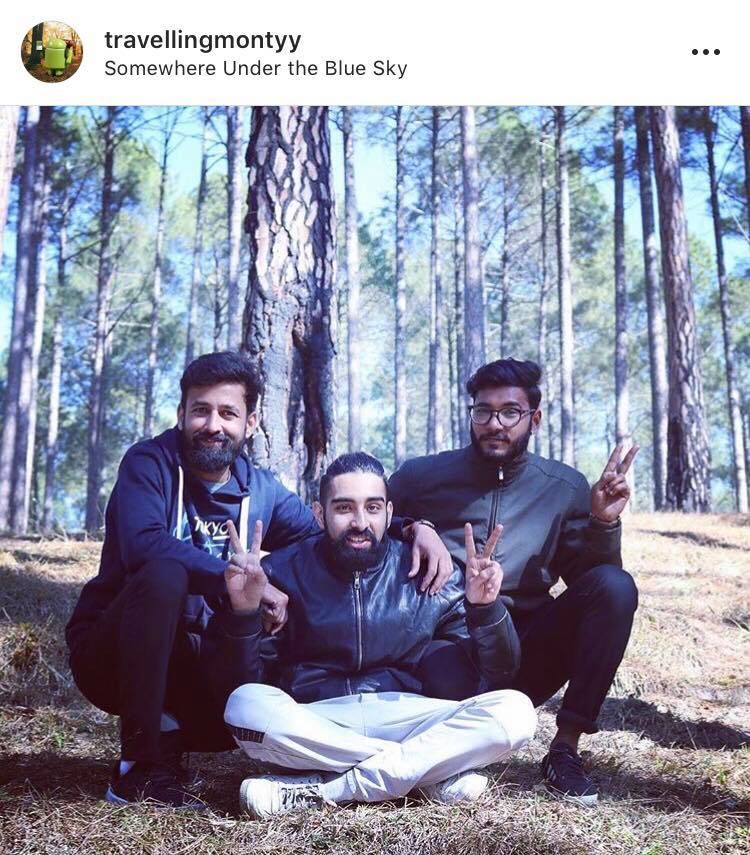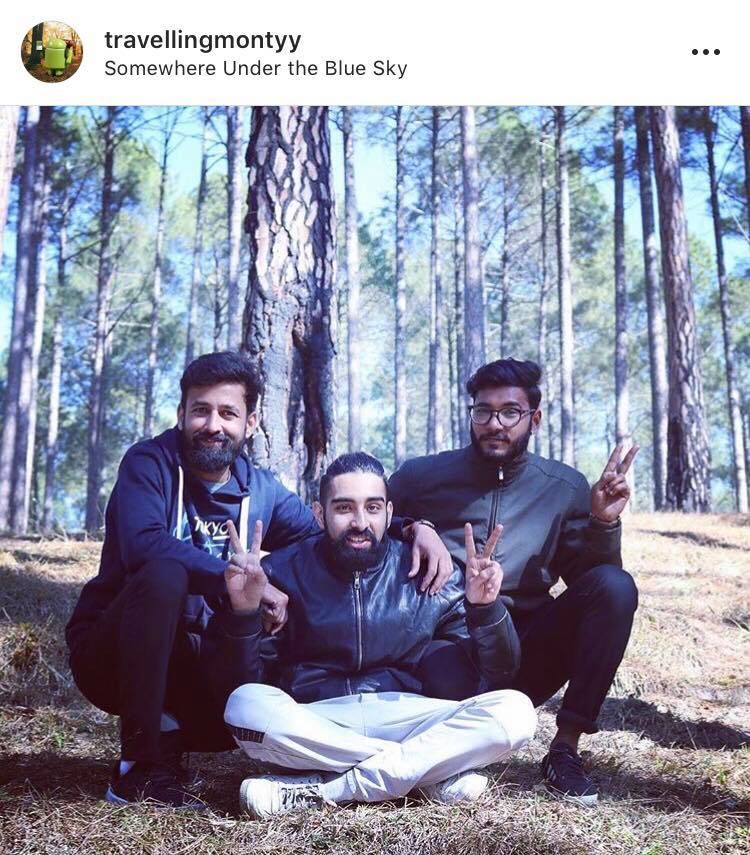 Summer of 18 had not been exciting But trip to Ranikhet in early winters completed the year 2018.
It was the evening of saturday, I with my buddy Aman decided to give it a surprise to Manoj and refresh our childhood time that we used to have during our back days, where we used to be called as the three musketeers.
I received the call from aman around 3 o'clock and within 4 hours we were on the train to Ramnagar (Last Station for Jim corbett) but that was not our destination as we had some other happening plans for that coming weekend.
Train Journey- Delhi to Ramnagar
As the train Whistled, We made ourselves ready for the journey and made comfortable by sharing a seat on the Military Boggey, Yes that was Army Compartment! Every sudden trip has its con. This beautiful con made our journey delhi to ramnagar exciting as Tourists travel with reservations but Travellers make it happening by saving money and time. (4 hours of time and 250 bucks of money made it all ).
Talking to Army people with their experiences and checking out the sexy guns they were carrying made our journey as we both didn't sleep whole night even few army guys also. It was 150 Decibels of sound produced by the train gave us the indication that we have reached the ramnagar.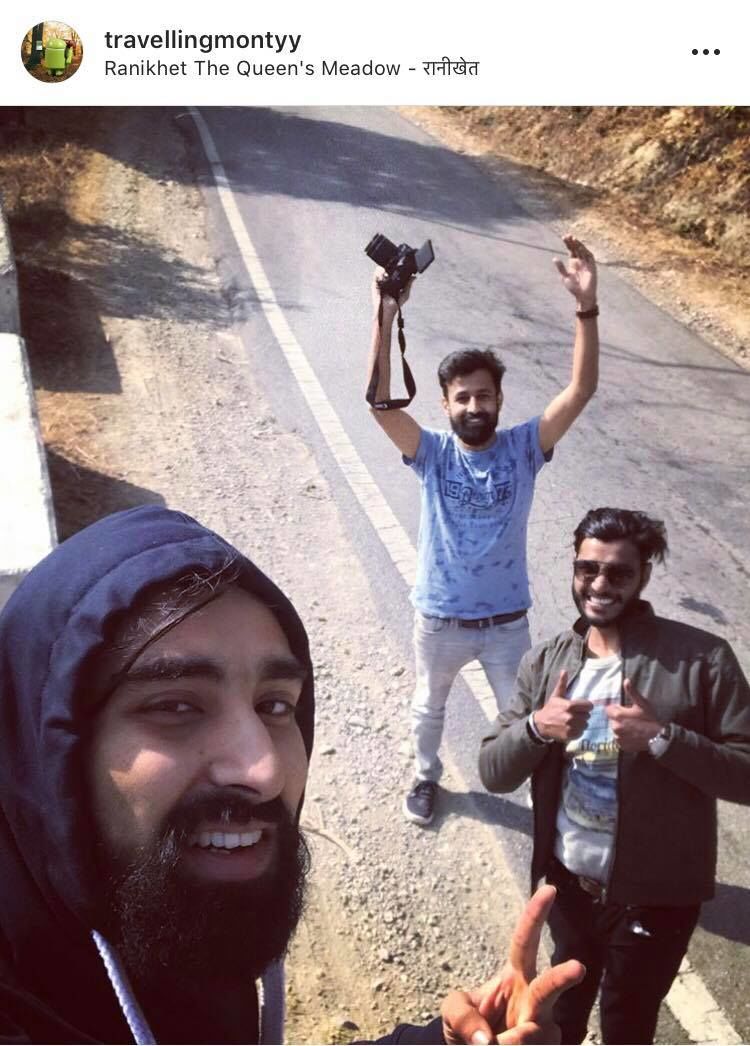 And my friend was already waiting for us at the station, we had a big hug and very next moment we all three were on the bike as it was too cold to stand!
We took power nap and revived our memories with some happy talking was there adding some nostalgaic moments of our life, I was taking the shower and manoj our host, the great planner indeed,decided to go to his hometown in ranikhet that too on a red Stunner bike (that was our only option!).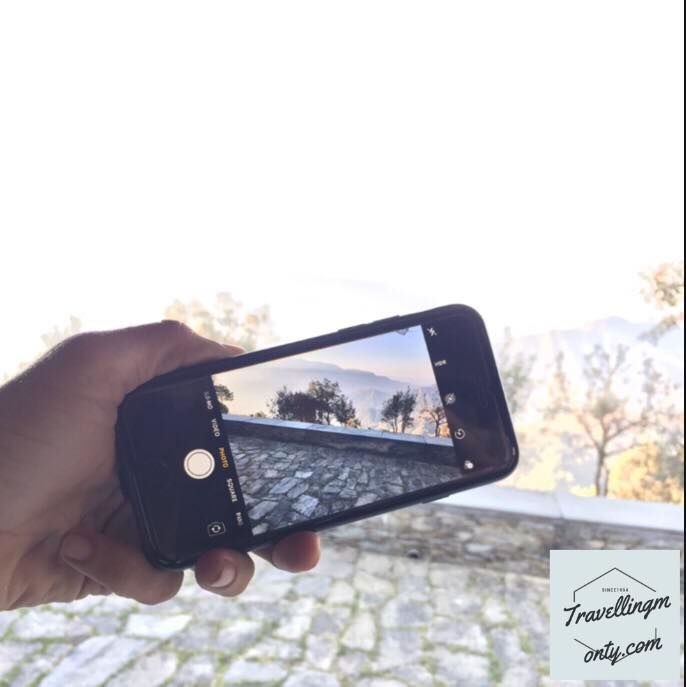 Biking Trip
Riding a bike in the hills is every man's dream but that was really extreme on the roads of beautiful landscapes of NH 309 and some link roads gave us adrenaline trips and rushes as riding on those roads were like, off roading in Ladakh roads(not comparing ladakh here) but still i got goosebumbs on some landscapes.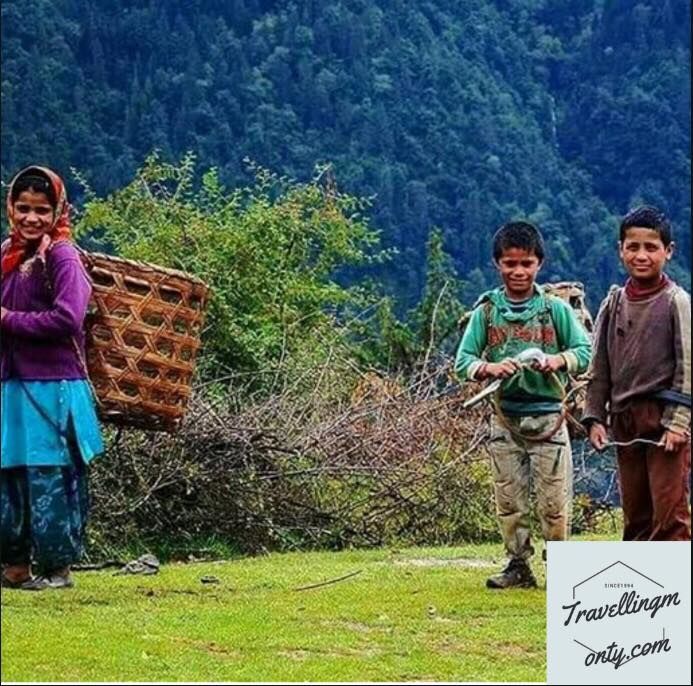 Taking the photographs was the job performed by aman, who did it very well!(exceptionally very well).While aman was taking photographs we both were enjoying our maggie(best food available in mountains). We took around 5 hours to reach ranikhet as we were taking less but big halts.
The biggest pro of not planning or last moment trips is that you will be blindfolded and you will still like the scenery and the views as that will be the option you will have to enjoy. If you will have many options, you will be confused to choose and that's what the idea Robert Frost tried to explain in our school in "The road not taken".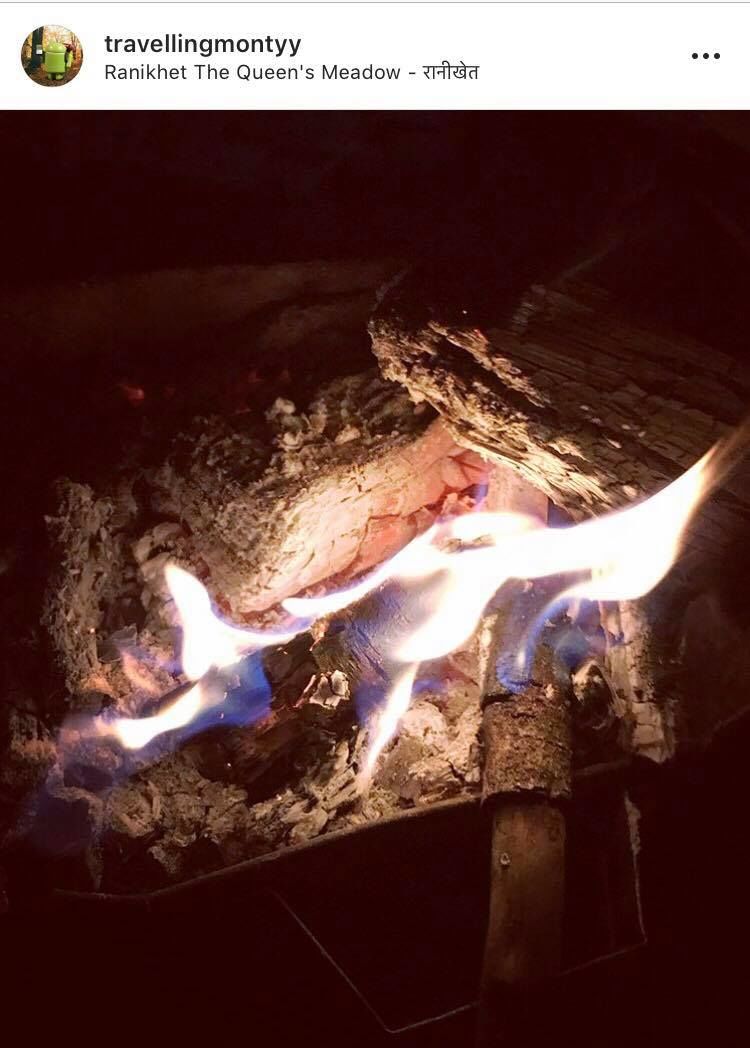 Night@ Hamlet of Ranikhet
We were expecting a haunted or spooky night in the jungle of ranikhet but it was beautiful and chilling indeed. Here comes mohan bhaiya!(deadly combination of cuteness and jovialness) – our host of that evening. Let me share our menu here : Handi Kukkad(jungli murga) , Bhuna chicken, Rice with Chapatti, On top that dance on the pahadi music is the butter on bread which was missing in our supper !
We did have bonefire as it was too cold outside, i guess our host mohan dada did play his role wonderfully as we did party until 4 in the morning and after trekking for 1 km as our resort was far from the place we were having fun!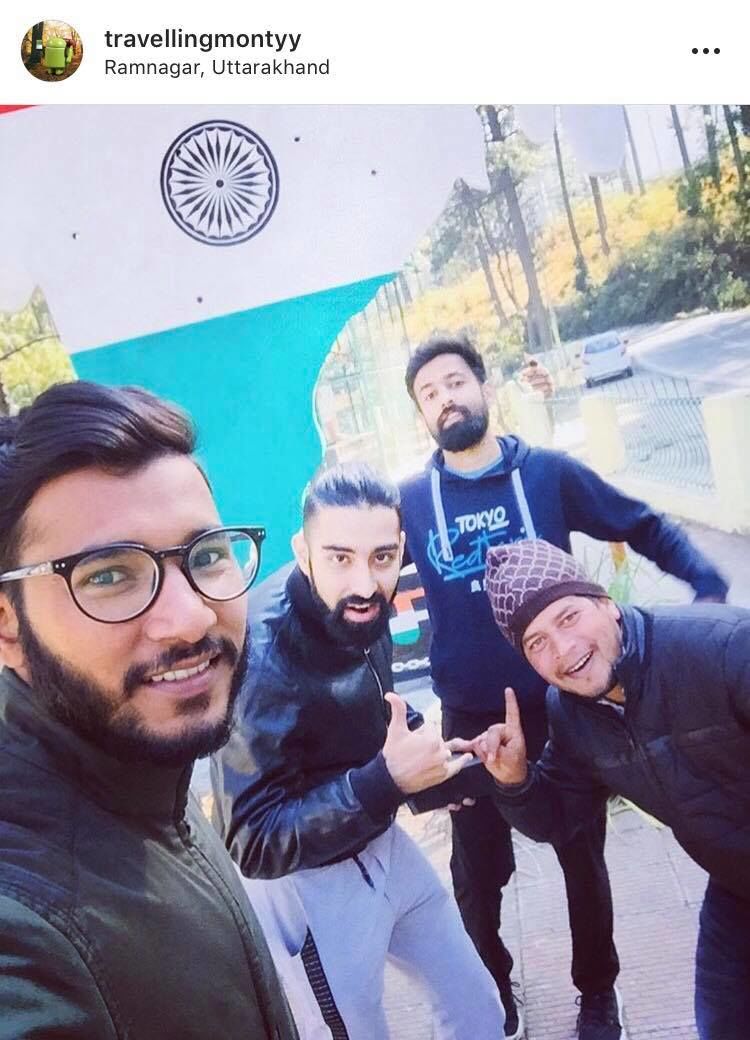 Bus Journey with chilling vibes
Travelling on top of the bus in the mountains was always there in my bucketlist. It was a beautiful and wonderful experience though some risky vibes were also there but that's how life is ! You need to be focussed by keeping your eyes open and head straight while travelling on the top of the bus as anything could happen ! Yes, anything means here wild bushes, mountain rocks and this is the only con here, rest everything is pro. Enjoy the chilling vibes on top as feeling on top is always great!
Starting Point: Delhi
Destination: Ranikhet, Uttarakhand
Best Time To Visit: March to October
By Air: Pantnagar, at a distance of 119 km, is the nearest airport to reach Ranikhet.
By Train: Kathgodam Railway Station, located at a distance of 80 km, is the nearest railway station to reach Ranikhet.
By Road: Route 1: Delhi - Ghaziabad - Moradabad - Rampur - Nainital - Ranikhet, via NH 9. The distance is 370 km and it takes approximately 8 hours without any detours.
Route 2: Delhi - Ghaziabad - Moradabad - Rampur - Bareilly - Haldwani - Ranikhet, covering a distance of 377 km. This route clocks 9 hours or thereabouts sans detours.
Route 3: Delhi - Ghaziabad - Meerut - Kashipur - Ranikhet, via SH 12, panning a distance and time of 425 km and 11 hours, respectively.