When vistadome train started running between Guwahati and Haflong, I was very enthusiastic to ride it. But its route is far off from Jorhat. So we made our trip to Haflong via road. Few days back I read in the newspaper about resumption of Tinsukia to Naharlagun vistadome train and hurriedly planned a trip not wanting to let go of the opportunity. We planned to board at Dibrugarh which is nearer to Jorhat. I heard that it is very difficult to get tickets in Guwahati Haflong vistadome train. However, for this train we got tickets in the first attempt. The train departs from Dibrugarh at 3 pm. Last Friday, on 11 th of February, we started from Jorhat at around 9 am after breakfast. It was comparatively clearer weather after several cloudy, wet days raising our hopes for a good trip. After a short break for a cup of tea at Moranhat town, we reached Dibrugarh at around 12:30 pm and straightway headed to Natraj Hotel for lunch in their restaurant Zafran. It has a pleasant ambiance and food is good.
Dirugarh has two stations and vistadome leaves from new station situated at Banipur which is away from the town. We went to station and dropping our son Aditya with luggage there we headed back to town to leave our car at our colleague's home who is also my college mate. We reached station riding an e-rickshaw through beautiful residential areas of Dibrugarh. The station at Banipur is quite neat and clean, however not very well connected.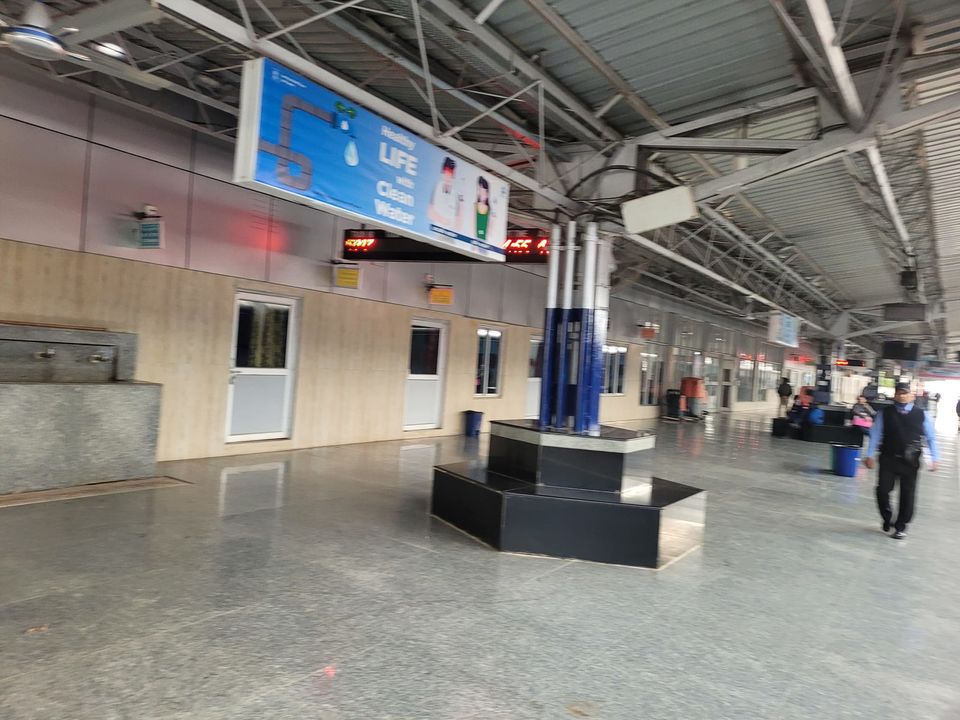 The train has only one vistadome coach which is at one end of the train. Boarding the train we discovered that we were the only passengers of that coach that day! We were delighted at the grandeur of the coach with its wide transparent window panes and glass rooftop, rotatable seats at 180 degrees and pushback chairs. It also has a viewing gallery at the front offering a wider viewing option. The train left Dibrugarh at the dot and we sat down with excitement for the visual treat ahead. The attendant Duk Tshering Sherpa welcomed us and informed about the services available. There is no pantry car but tea, coffee, biscuits, sliced cakes and cuppa noodles are available. After a few minutes we went to the viewing gallery as the train approached Bogibeel bridge over mighty Brahmaputra. Returning to our seats we settled down with a cup of tea and enjoyed the scenic beauty as the train crossed through rural areas.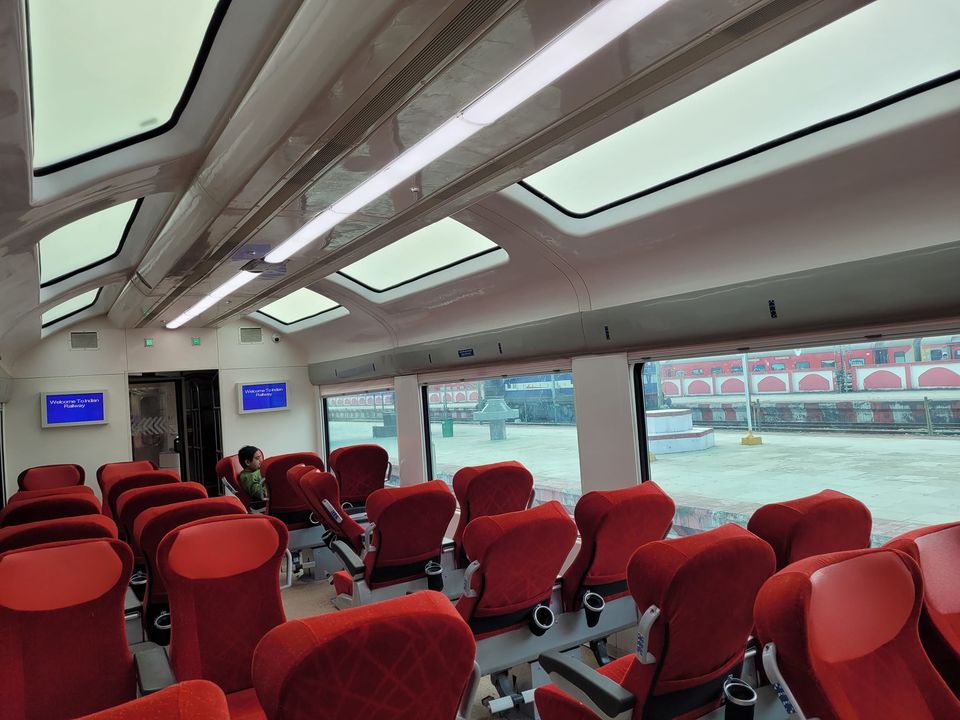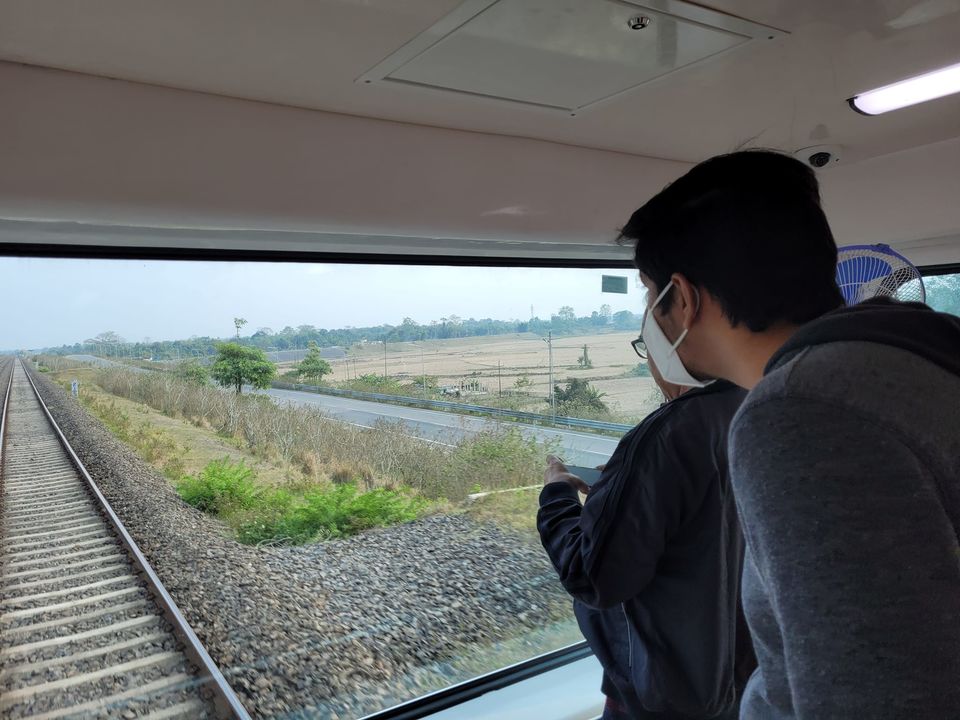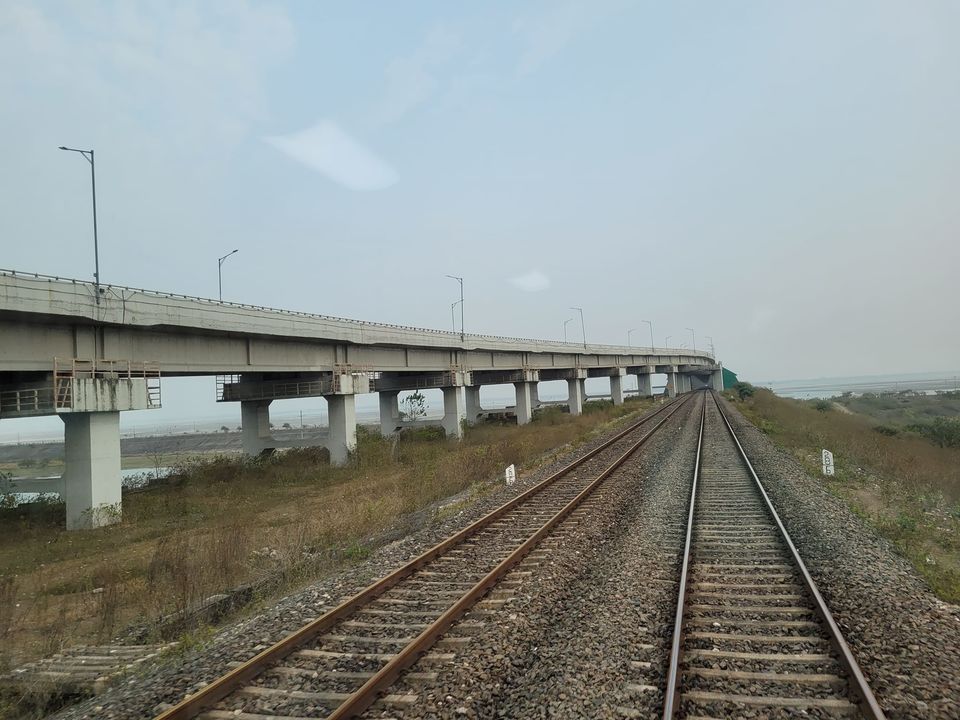 Night descended as we approached North Lakhimpur and the newly established Medical College campus looked grand illuminating through our window.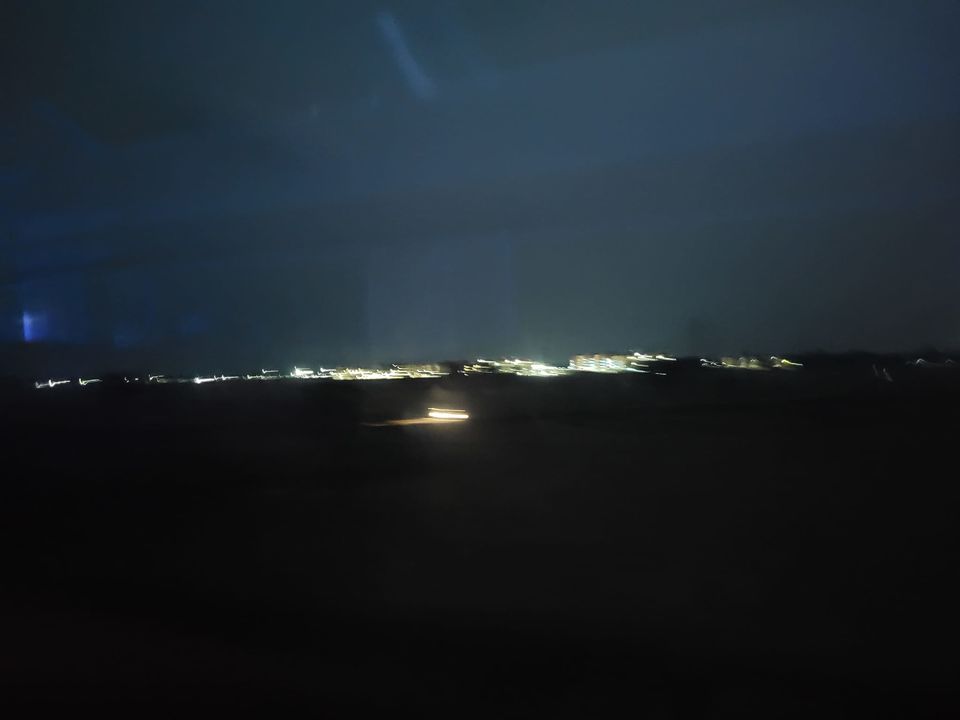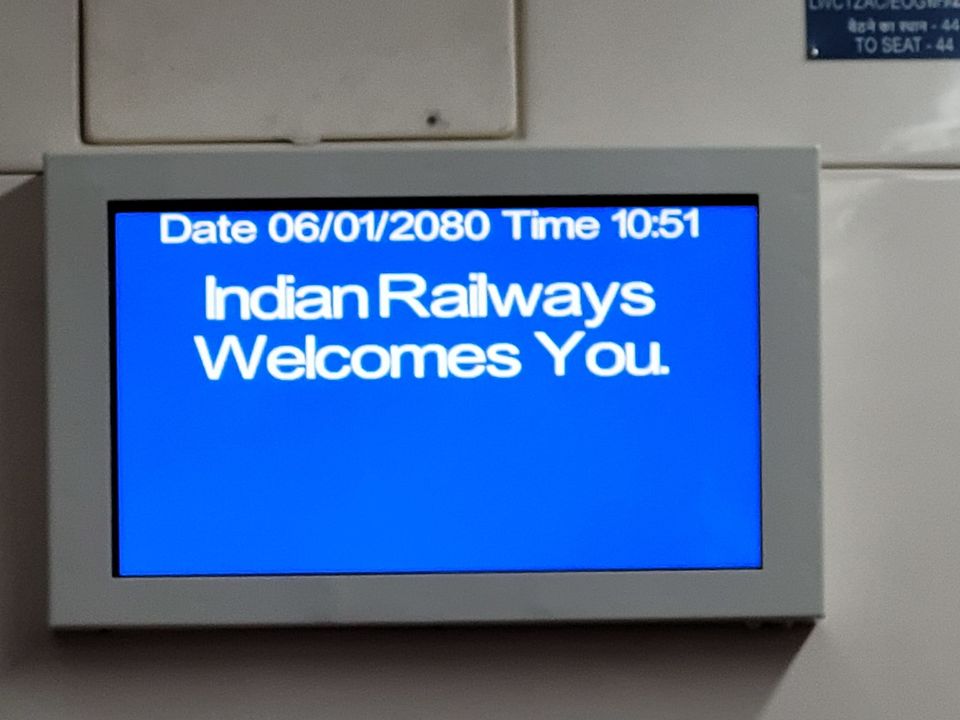 At Harmuti station the travelling direction changes and the engine is shifted to the opposite end to the front of our coach. We reached Naharlagun before scheduled time of 7:30 pm. As we did not have our Inner Line Permits we were stooped at the station entrance and directed to the office issuing ILP at the station itself. The process was hassle free and fast and we got our ILP in hardly ten minutes. A vehicle sent by our hotel was waiting for us and we reached hotel which is situated in Itanagar at around 8 pm.
Next morning after a buffet breakfast with an impressive spread at the hotel we hired a car for the day. The day was very pleasant with the Sun shining bright. Our first stop was the Gompa, the Buddhist place of worship. It is beautiful with well-maintained gardens and has a very peaceful atmosphere.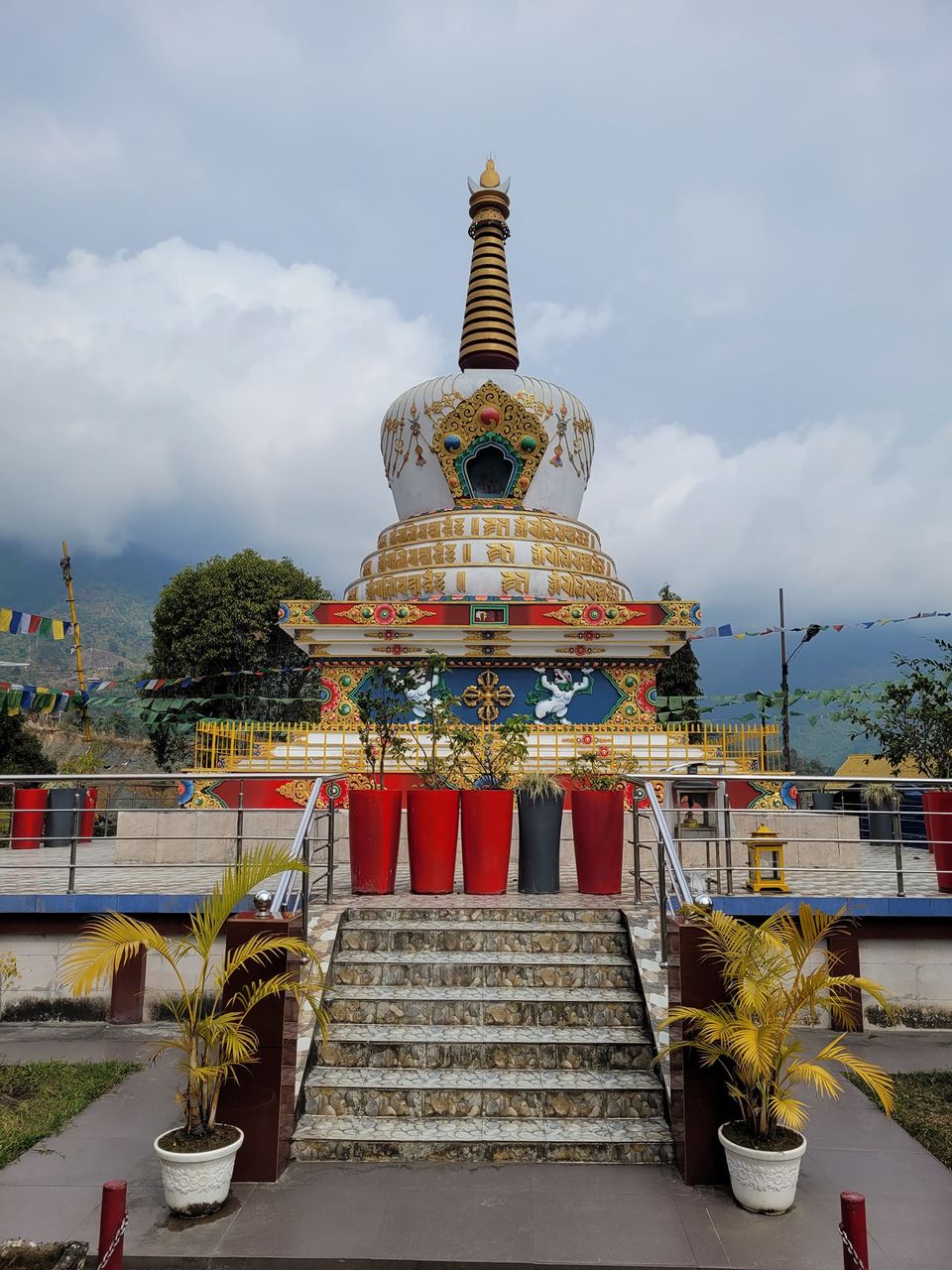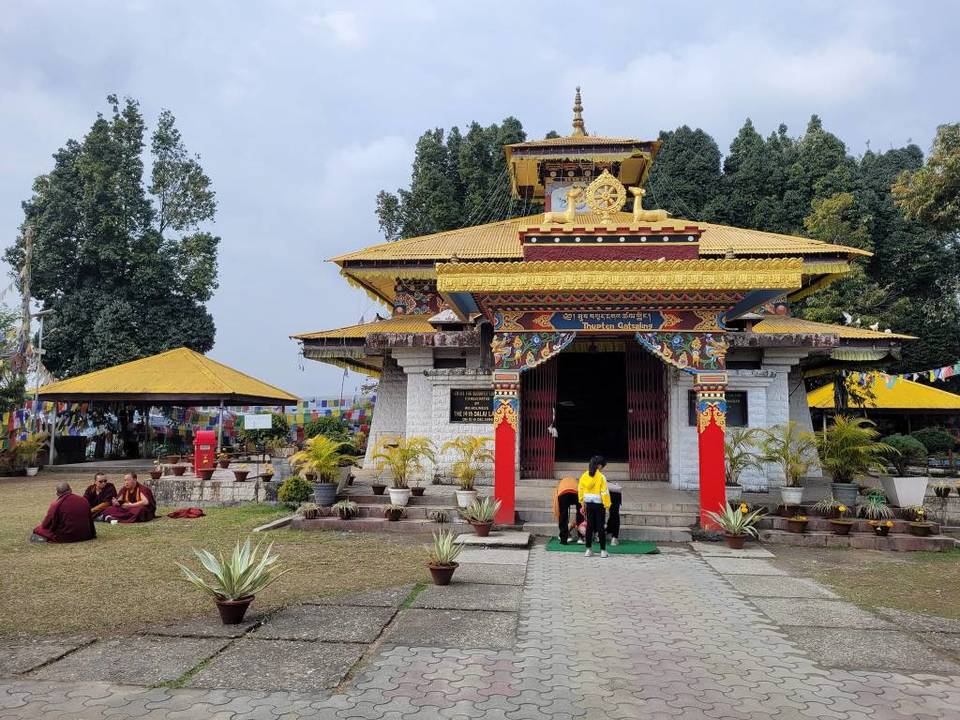 Then we went to Ita (meaning bricks) Fort from which the city has got its name. Unfortunately it was closed due to pandemic. I tried to take sneak peeks through the gates but nothing much was visible. Then we went to Ganga Lake. The road to Ganga Lake is very, very bad but thankfully we did not have to travel far. The lake is very beautiful ensconced by hills and is not to be missed. There is a park on one side of the lake which serves as a picnic spot. I met a group of pretty schoolgirls dancing to the tune of a bihu song.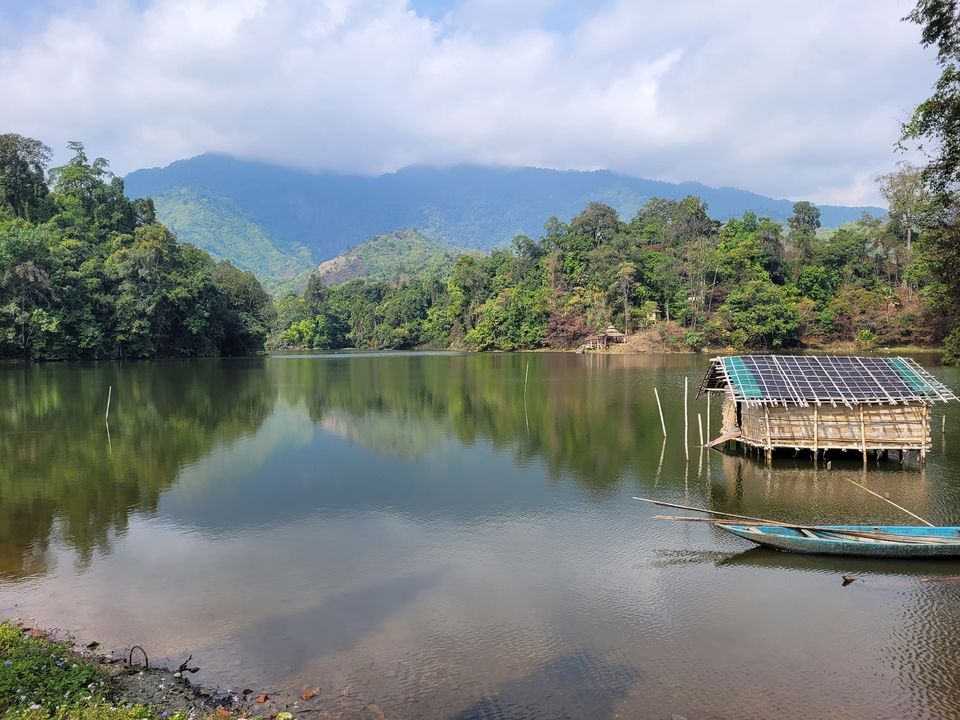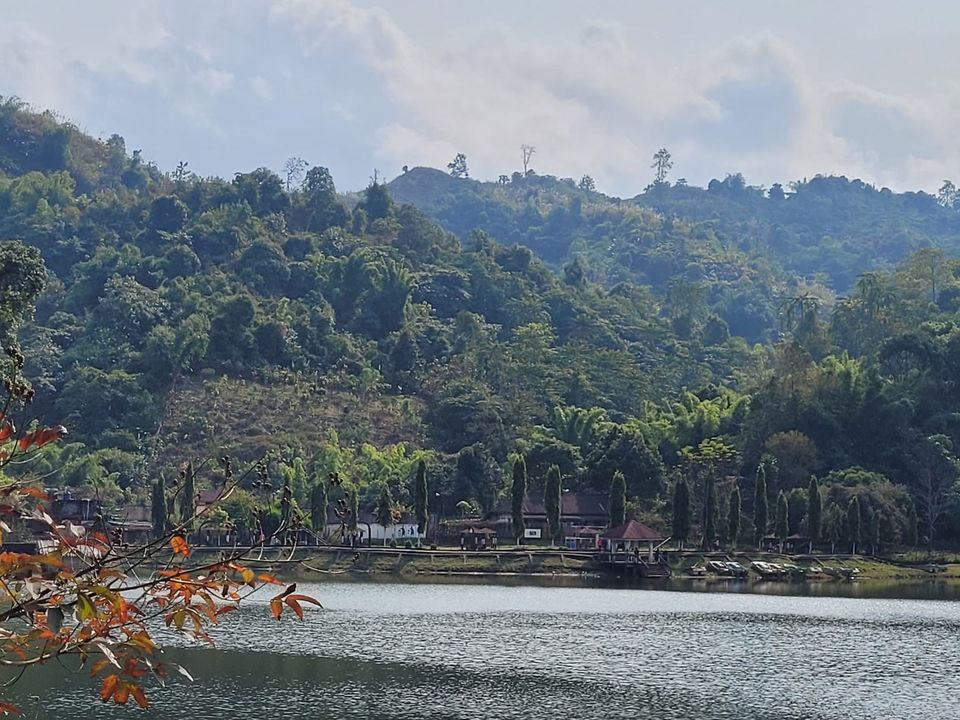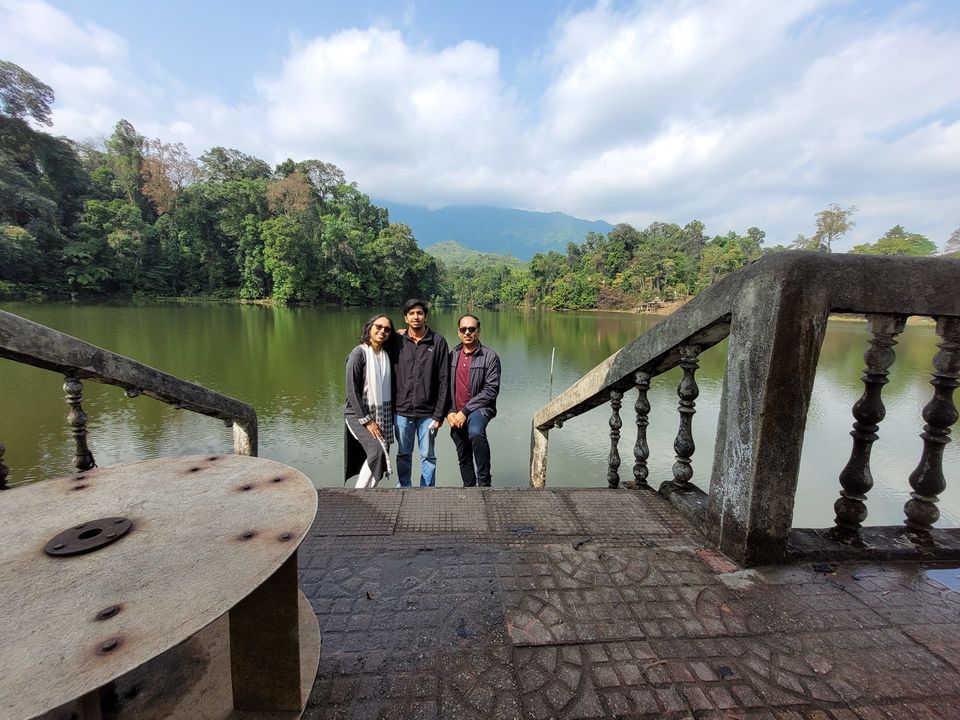 We planned to visit the zoo on the way back from lake but it was closed Saturday being the weekly closing day. We went back to Gompa for a lunch of Thukpa and Momo served at two restaurants in the premises. After lunch we did some window shopping at Akash Deep Market and later went to Ganga Market. At Ganga Market we purchased some oranges, kiwis and local rice. There are lots of women shopkeepers and we made all our purchases from women.
As our last sightseeing destination we went to Indira Gandhi Park which I liked a lot. More than park it looks like a reserve forest with its hilly terrain and plantations. Sitting on a bench we watched a game of football.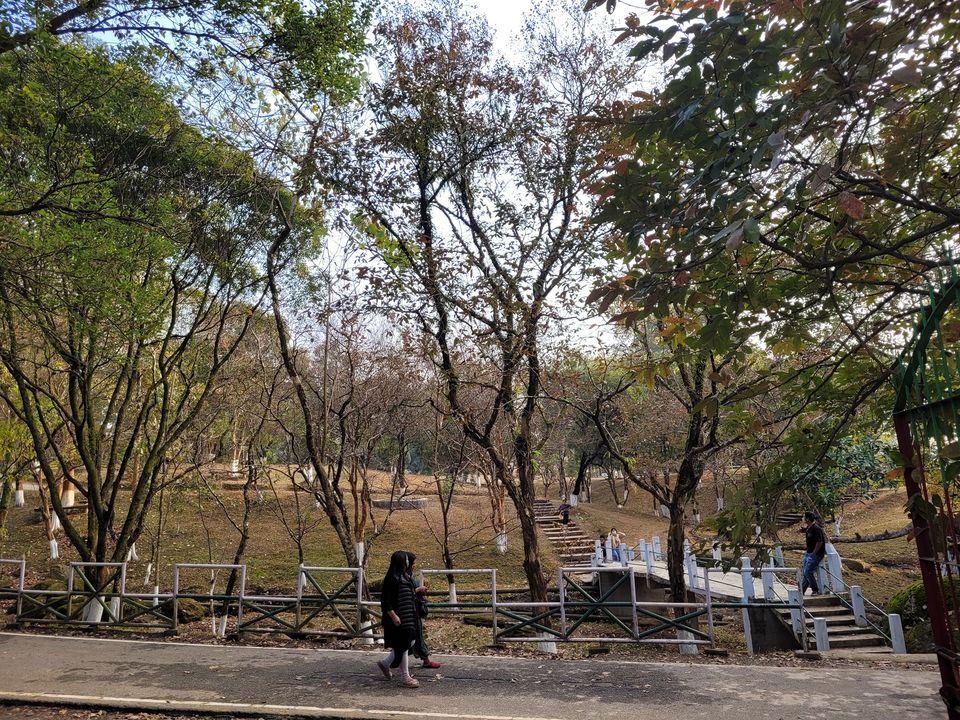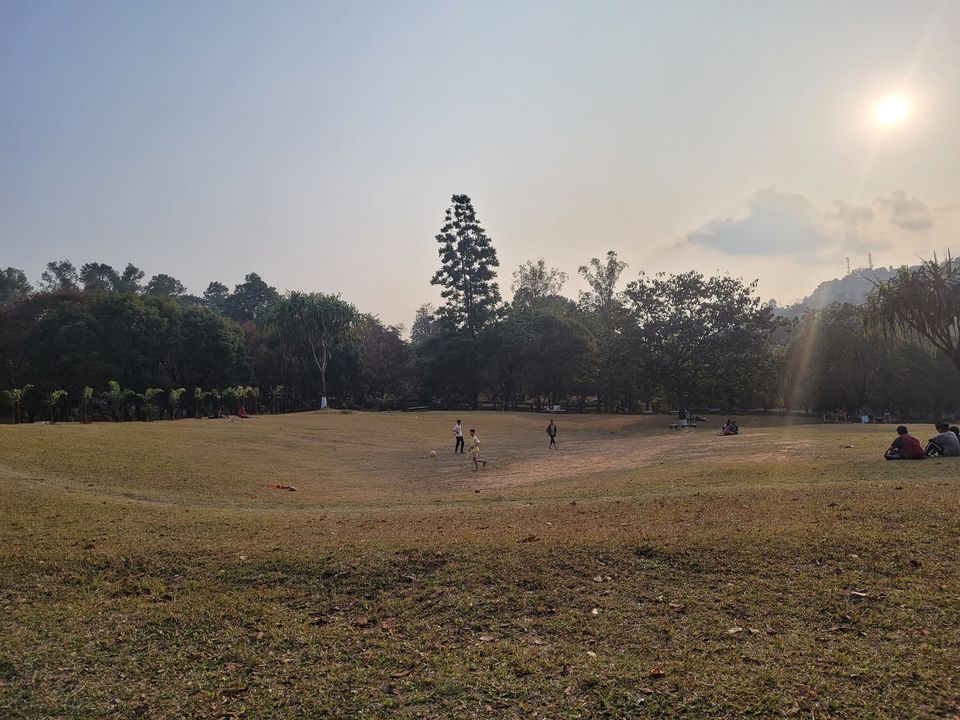 We went back to hotel and waited for Opung Ering, my class mate from engineering college. Opung belongs to Pasighat but works in Itanagar. Little later she arrived with her daughter and niece. We met for the first time after leaving college and had a gala time catching up. She brought a beautiful bag for me and a jacket for my husband. After dinner she left and we retired for the day.
Early next morning we went to Naharlagun for our return journey. It was still dark and foggy when the train left Naharlagun at 5:30 am. This time we had two young ladies with their toddler daughters for company. As we approached Harmuti station we could watch the sunrise through our window. Here again the engine was shifted. Passing through the beautiful route again we had cuppa noodles for breakfast. We reached Dibrugarh at 9:30 and went to collect our car from our colleague's place. After a high tea over a pleasant chitchat session we left for Jorhat.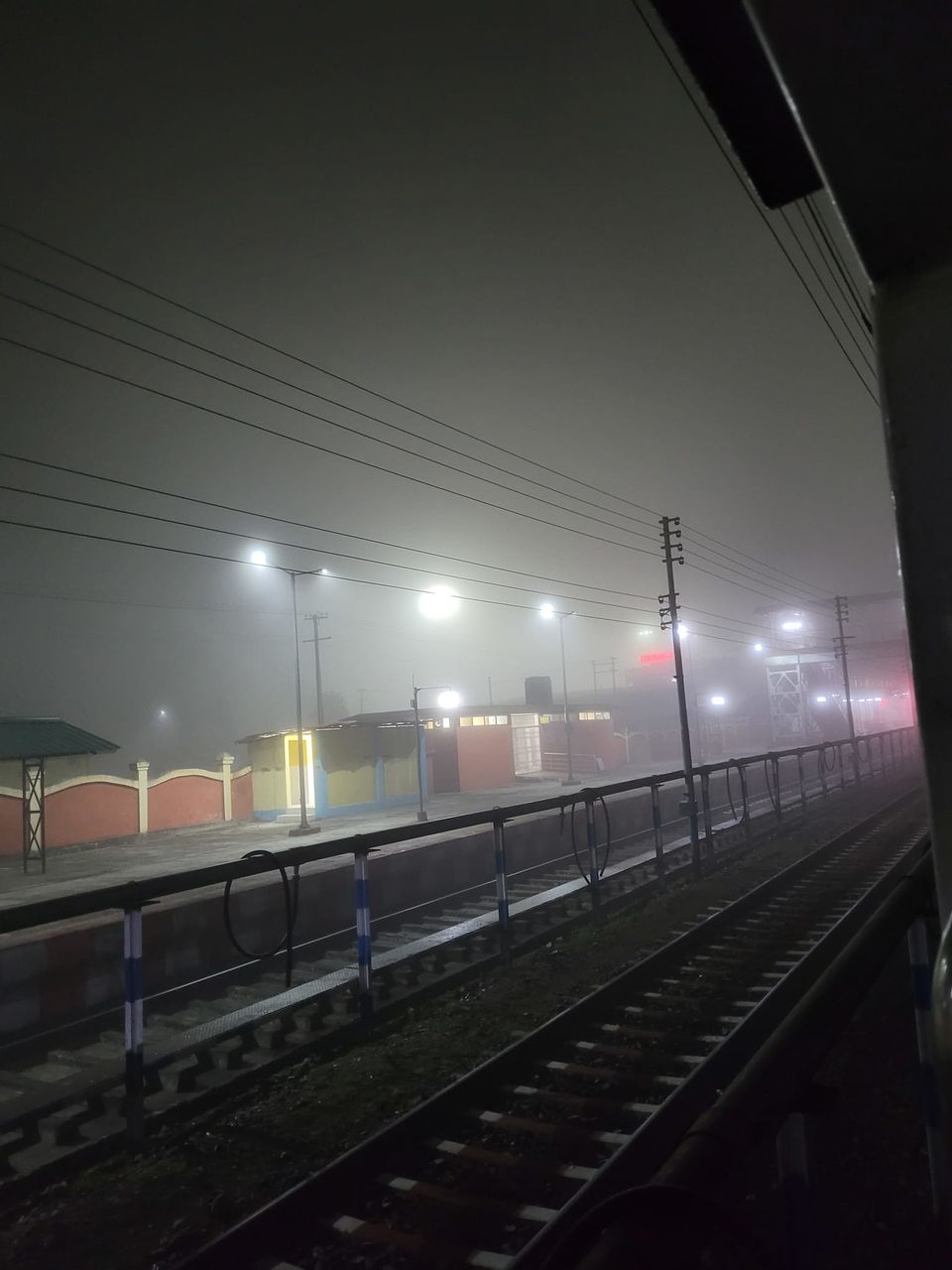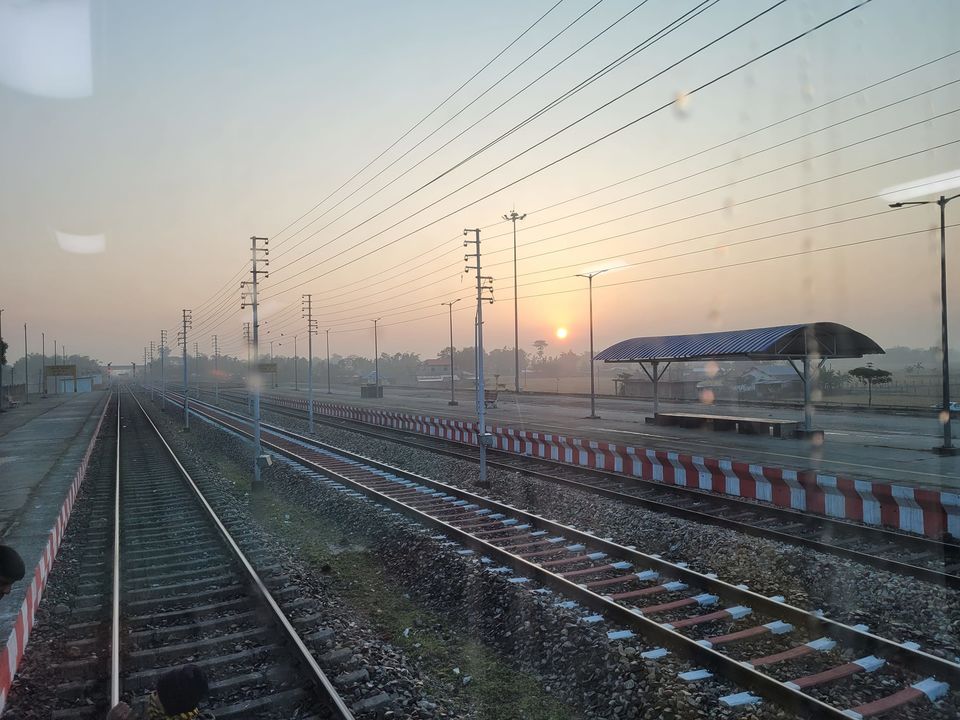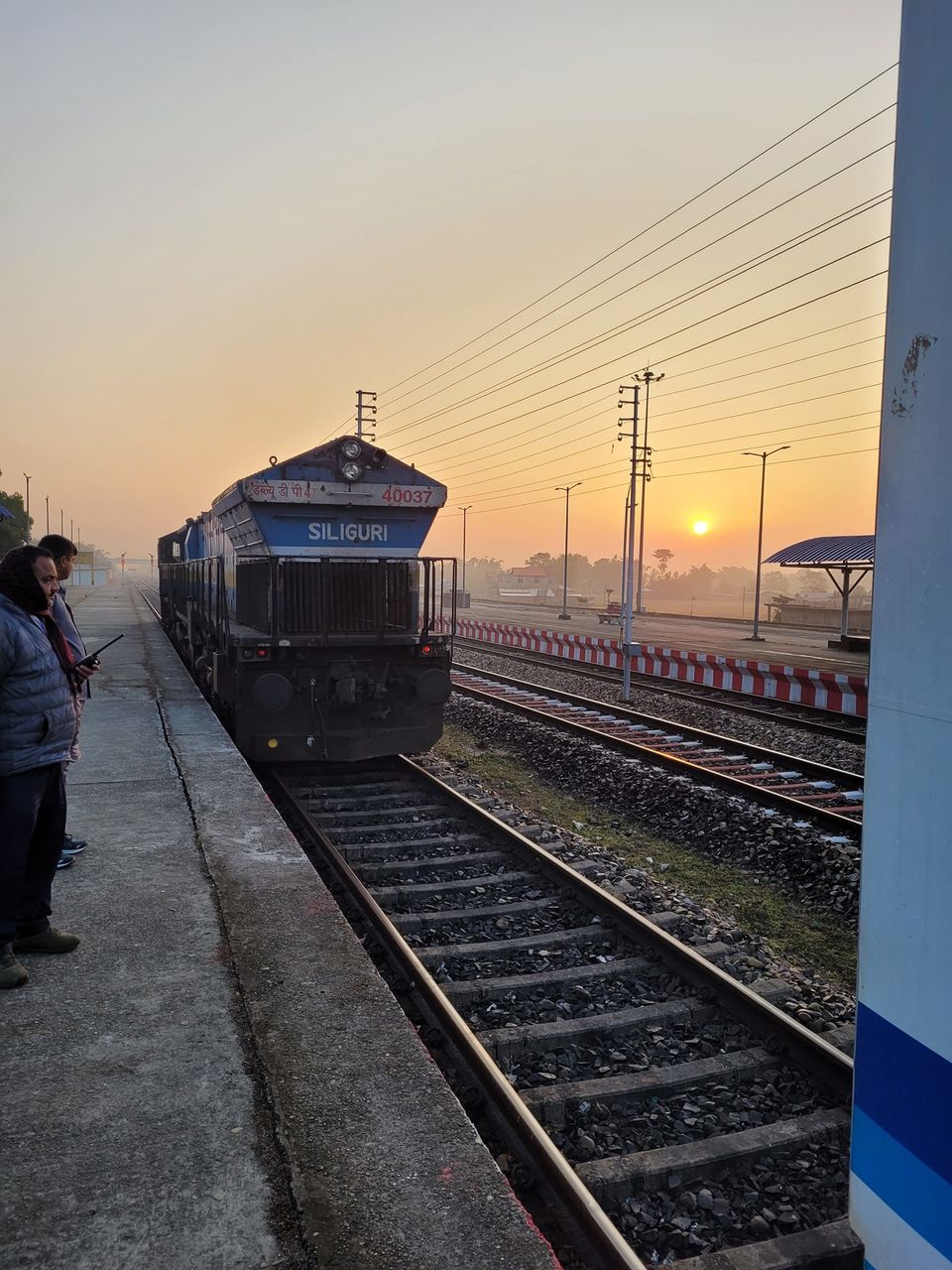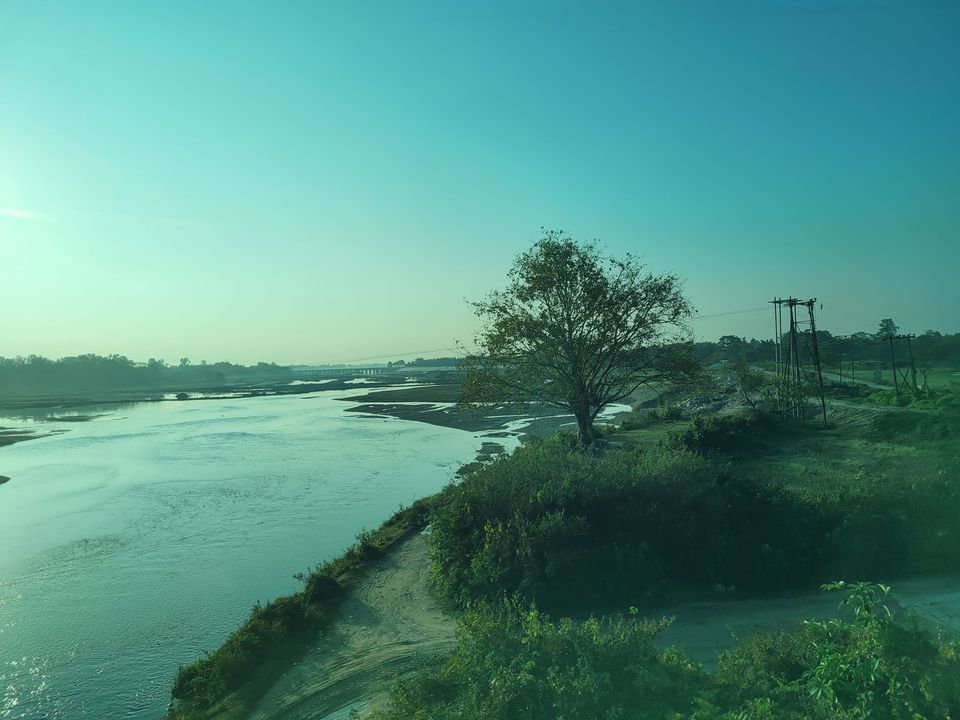 It was a very pleasant experience riding the vistadome. We were sad to see the coach almost empty on our trip. Hearing about our trip quite a few colleagues from Jorhat has already made a trip to Itanagar by vistadome. Hope more people will be enthused to make the trip after reading this write up!