If you have watched Netflix's new show World's Most Amazing Vacation Rentals, longing to a faraway land and to that home could've made room inside the heart. The show follows three stunning hosts, all hard core travellers, as they travel to different parts of the globe to uncover the world's most amazing vacation rentals; vacation homes that go beyond hotel stays. The show highlights luxury rental to budget properties, giving out opportunity to soak in the surrounding nature and its attractions. They wrapped the surprise element in an insight, showcasing vacation homes come not just as luxury villas but also glamps and campervans, giving a strong sense of the place. Don't lose heart, you too can find such stunning vacay homes in India adorned with comforts one wouldn't mind. Sounds pretty amazing, right? Let's take a peek in before booking our next holiday.
Fateh Safari Suites, Udaipur, Rajasthan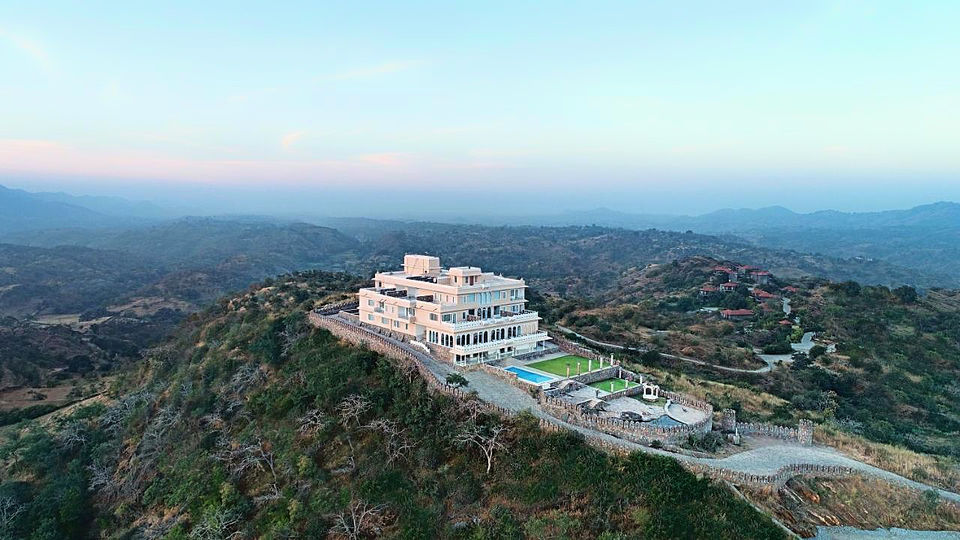 Perched on a secluded mountaintop, enclosed by 75 acres of private forest, Fateh Suites, can be your next vacay home. This hilltop palace feels like an escapade, only for the royals, two hours from Udaipur and 10 minutes from Kumbhalgarh Wildlife Sanctuary. The quiet charm of Fateh Suites enamours you the minute you land. The views extend to Kumbhalgarh Fort and the Aravallis hills beyond. The staff waste no time in extending royal hospitality to its guests. Heritage meets modern amenities here and makes you look at travel to gain experience and not always luxury.
This regal retreat features a private outdoor pool overlooking the raw beauty of the landscape, restaurant, games room. Also, comes across as a great base for adventurous wildlife escapes or simply to unwind amid nature — and with an unmatchable rate! Book Now.
Activities: Wildlife Safari| Kumbhalgarh Fort tour | Short Hikes
Sleeps upto 2-3| Tariff: 13,999 (2 nights) inclusive of buffet breakfast & dinner + taxes
Butt's Clermont Houseboat, Srinagar, Jammu & Kashmir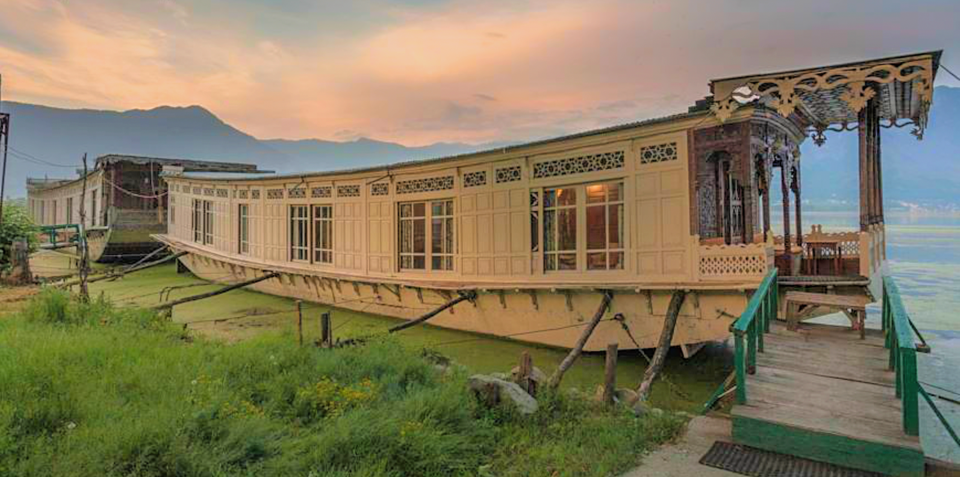 Butt's Clermont's five houseboat are the only floating elongated villas in Srinagar decked on the empty western shores of the beautiful Dal lake. The one side view is the serene slice of Dal lake, away from the lakeside traffic and the other of a lush Mughal garden built by the Emperor Akbar which is called the garden of the morning breeze or Naseem bagh.
Interiors don with intricately carved walls and panels; the warm snug comes off from the silk carpet; the comfort of hot tub baths and delicious wazwan cuisine makes it a truly wish-listed stay. The hanging portico is your best spot to enjoy the kahwa with glorious views across Dal Lake to snow-covered peaks. If this luxury boathouse was good enough for George Harrison to Nelson Rockefeller and Arundhati Roy, it shall serve good to you as well. Book Now!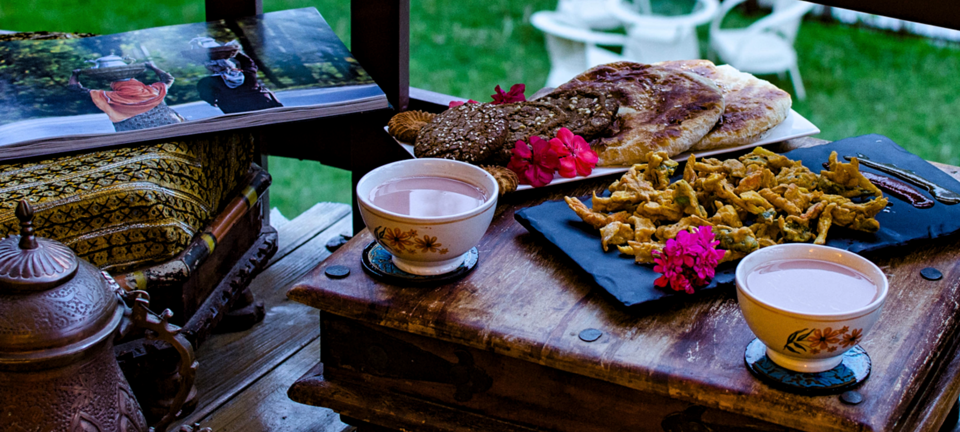 Activities: Early morning shikara ride to the floating market | Guided heritage walking tour of Srinagar's atmospheric old city | Nature walks
Super Deluxe Room: Sleeps upto 2 | Tariff 11550/- inclusive of all meals

Sara's Chalet, Nainital, Uttarakhand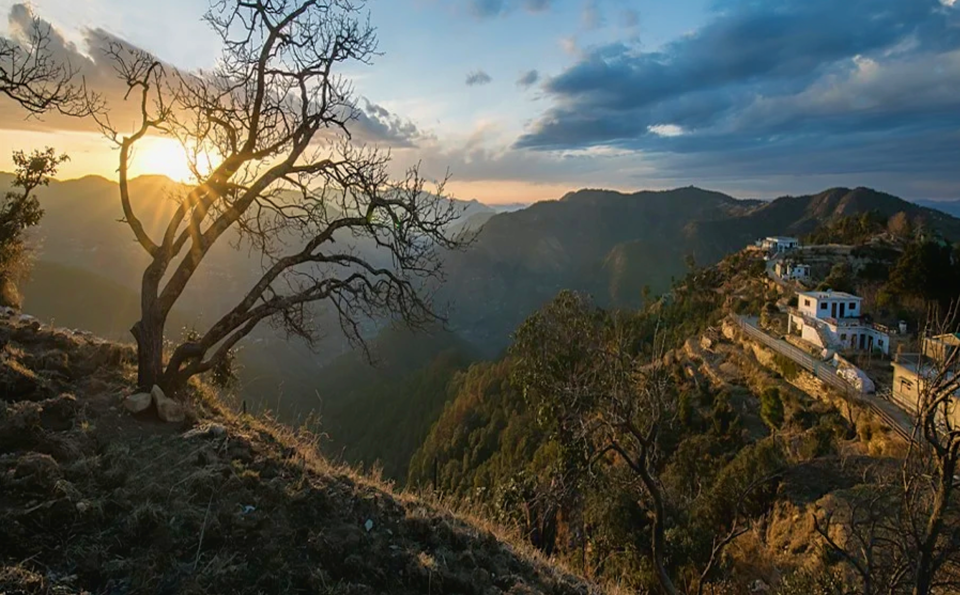 Those looking for a unique stay, off the beaten from the usual city sighting and touristy trails and yet craving to party with friends and family, Sara's Chalet in the beautiful Nainital is your ideal retreat. Perched high on a hillock that overlooks views of a valley, this unique chalet-stays also create a castaway vibe for free spirits, artists, and families to connect in the quiet of nature. This hideaway might look small, entering inside, you're blown away by its 2 bedrooms and an attic's sheer space. The chalet feature 2 king-size beds and a 6 inch floor bedding for the attic. It also comes with self-contained kitchen and bath essentials.
Breakfast comes complementary and other meals served by in-house staffs make this a hassel-free vacation home. The add-on experience is the private lawn with a barbeque station that calls for a bonfire & party each night. The owners claim, Sara's Chalet is the closest you can get to the feel of a vacation in Switzerland. Click here to book now!
Other Activities: Hikes to neighbouring hilltop villages | Visit to Nathuakhan, Bhimtal lake
Mountain Chalet: Sleeps unto 4-5 | Tariff: 9,500/- a night
Roopsi's Place, Heritage Ornithological Sanctuary, Uttarakhand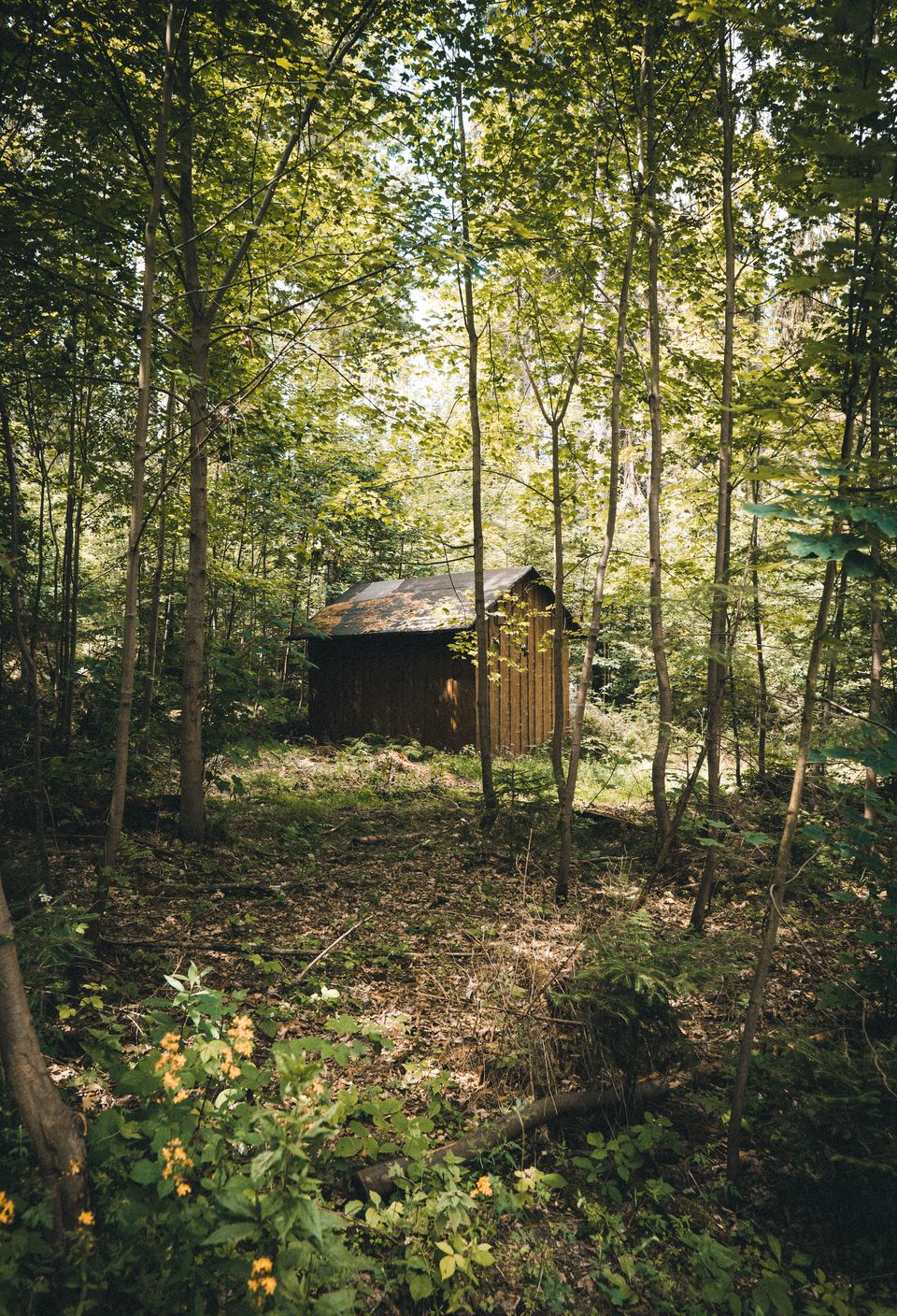 Have you ever clapped eyes on community-based homestay in the woods with an organic backyard garden, a cafe for reading and working and ample opportunities for forest walks and birding. This is a call to wildlife enthusiasts and birders; here is an out-of-the-box experience waiting to be explored and all for Rs. 2000. Isn't this a steal deal!
Spread over six-acres in Pawalgarh, in the Kumaon region of Uttarakhand, this home features two-room mud-houses with 3 beds in each. They have space for mobile tents in case backpackers prefer to bring in their own. In case curious, why out-of-the-box? The property sits on a forest site to maximize the experience of being one with nature. Another plus of this retreat is organic food that comes straight from the backyard farm.
The host is always around to make you comfortable and educate about the region and their wild denizens. The all-day resto-café acts as a workstation and a fun zone. For book lovers and writers, the little library helps one to pick their favourite. The terrace opens to the surrounding nature. Nights here mean star gazing and listening to the forest surrounds , something a city dweller pine for.
Thought the site is off-grid, designated trails lead you to this hideaway and reserved car parking space for road trippers. For more information, contact the Airbnb host. Hurry & Book Soon.
Activities: Go for forest walks | birding | jungle safari | Bonfire on winter nights
Sleeps upto 3 | Tariff: 1100/- per person per night
WFH-ready cabin in tea estate, Kausani, Uttarakhand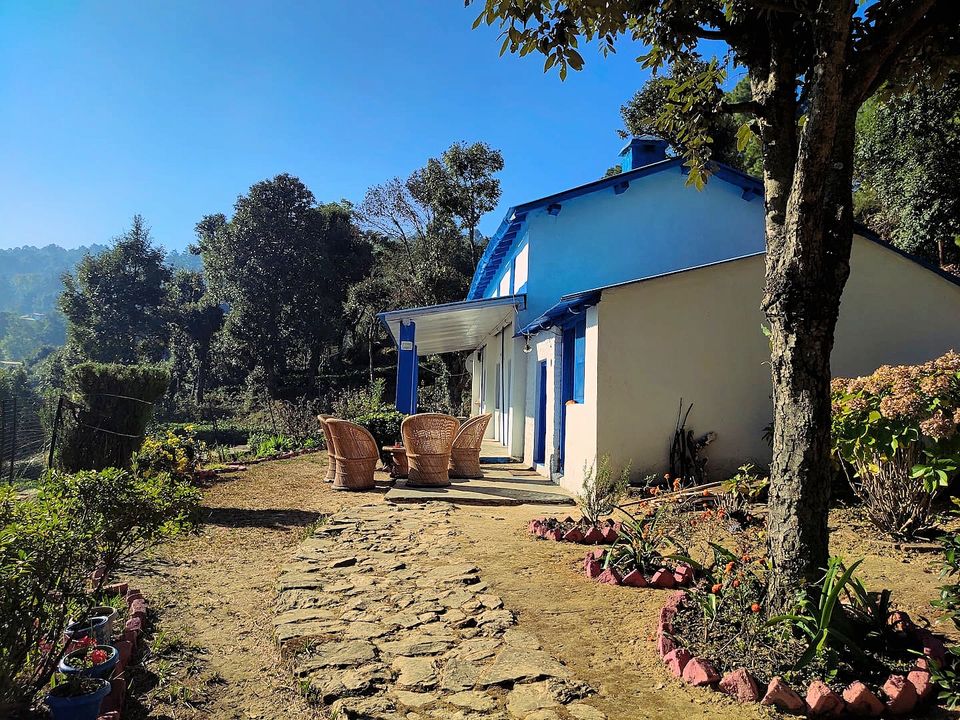 If you thought cabins are always wrapped inside forest settings, then think again. Up in a village of Kausani, Uttarakhand, an old cabin sits amidst a sprawling tea garden and is Wi-Fi connected. The cabin is over 30 years old, clad in earthen walls and old brick fire corners. It features a porch opening to the tea garden. Two living areas come with brick fireplaces, a bedroom with a bath and kitchenette. The living space serves both a dining and a workstation.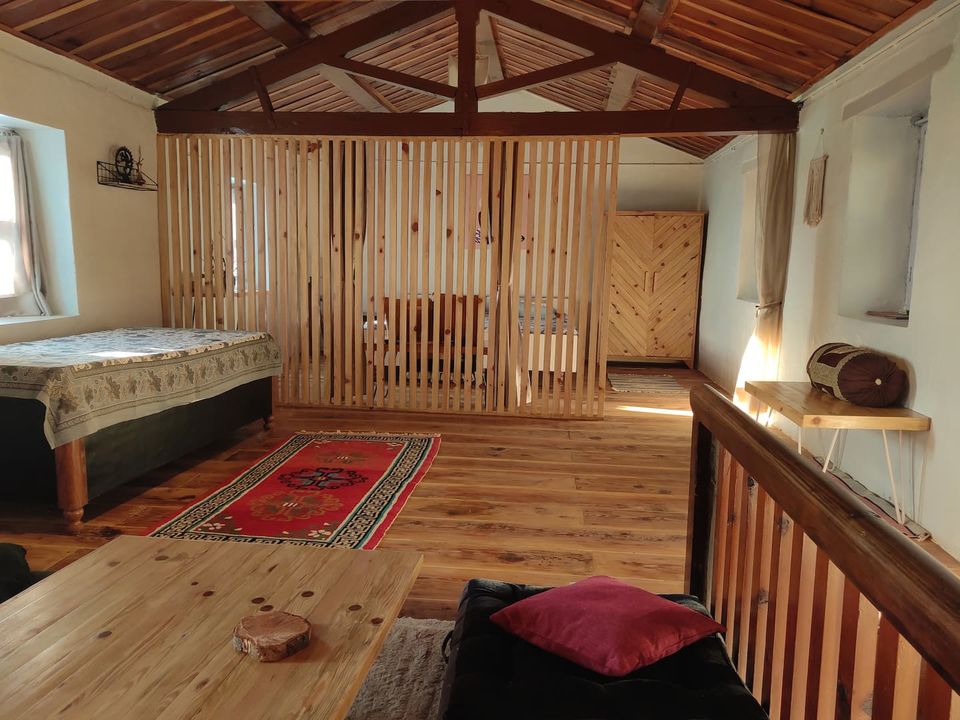 The open plan of the cabin brings gorgeous light at sunrise. The floors and the ceiling outfitted with wood and veneer finish creates an esthetic that's elegant and warm. The caretaker can provide meals with extra cost when you on break from cooking. A private road leads to the tea garden. That means, early mornings are always a walk inside the tea garden and next a flavorful brew handpicked from the garden.
Activities: Nature walks amid pine trees and birds| Trekking and easy hikes around Kausani | Visit the Rudrahari Falls and caves | Advanced hiking can opt for the Pindari glacier| Explore the market to sample local handicrafts| Tea-estate tour and tasting.
Sleeps upto 3-4 | Tariff: 3500/- per night.
World Peace, Ramgarh, Uttarakhand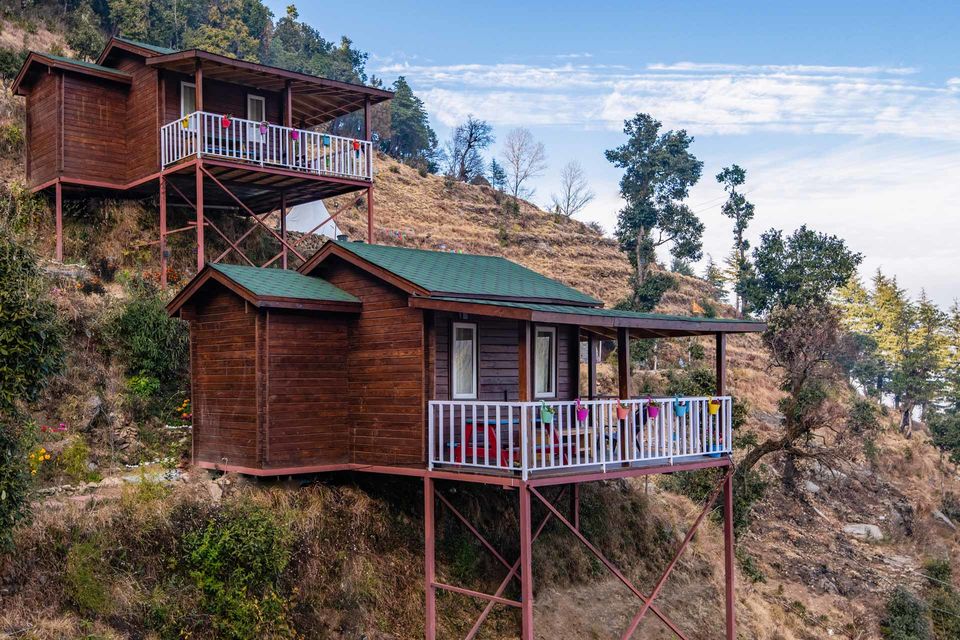 Those who desire to catch the first onset of snow in India, this secluded mountain villa, sitting at an elevation of 1789 metres in Ramgarh, a hill station in the Kumaon region of Uttarakhand is your go-to place. Perched on a secluded ridge, overlooking snow-clad mountains and wooded valleys, this stunning villas on stilts, are your next dream winter vacay home.
Each three-bedroom villa available to rent on Vista rooms is packed with Himalayan living charm like wooden walls, cosy rooms with hot baths, a barbecue kit and outdoor bonfire place. Best even you can perch up at the balcony and enjoying a drink or alfresco-style lunch.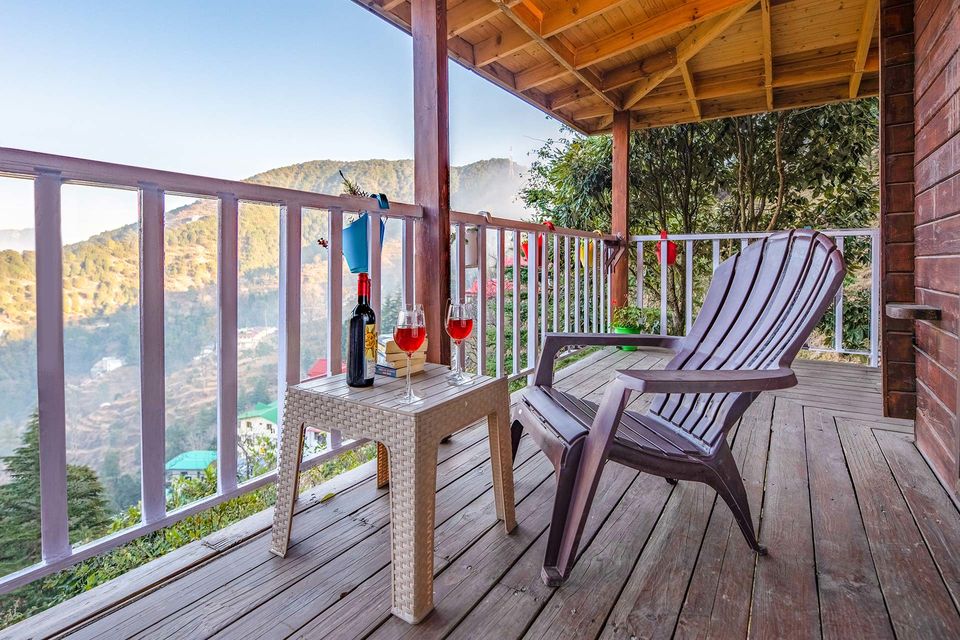 Activities | Nature walk across the jungle| Walkthrough the best of orchards | Outdoor Cooking
Sleeps upto 3-4| Tariff: 16000/- per night
Want to know more about the location and the property click here.
Sheen Woods, Sonamarg, Kashmir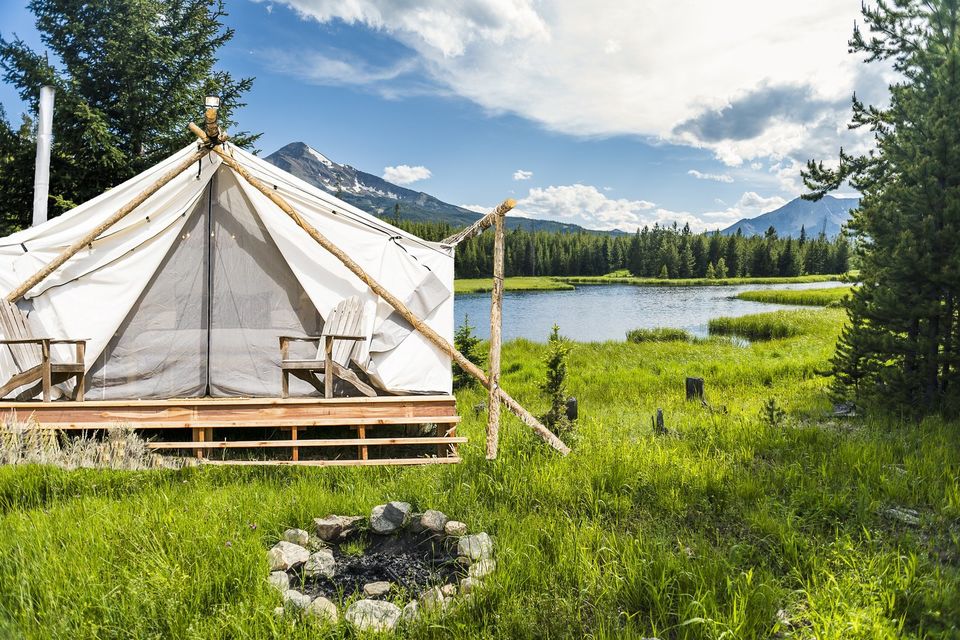 Have you thought of camping in the meadows of Sonamarg against snowy mountains and cerulean sky? Camping just got better within roomy tents, comfy beds, private sit-outs and and attached warm baths. Sheen Woods is a modern style-camping resort along the gushing stream of Sind, enclosed within fir & birch reserves. Summers is your season to enjoy camping in the golden meadows of Sonamarg brimming with adventure activities.
Activities: Picnic lunches along the river streams| Trekking routes lead to glaciers and many lakes of the area| Trout fishing | River rafting
Sleeps upto 2 | Tariff: 7500/-
Ojuven Tree House Resort, Himachal Pradesh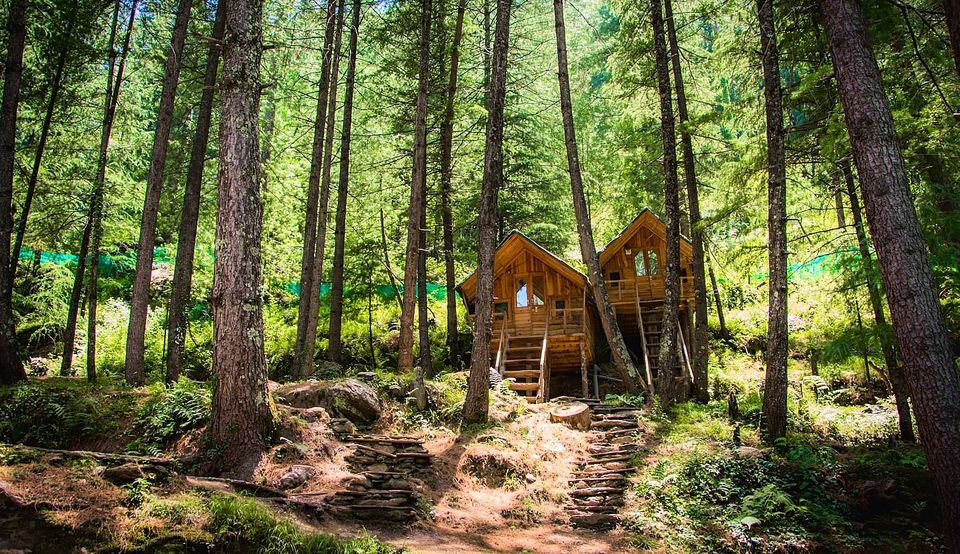 Did you clap eyes on a Bohemian tree house that rolls out to the forest in Pinterest and instantly made mental notes to go somewhere similar? This tree house vacation fulfills your desire. Best even, those up for adrenaline rich adventures, can find solace in this tree house as well.
Outside Shimla, on the road towards Solan and via Yeshwantnagar, Snowra, Naripul, Sainj, Chaila and Gumma, in the district of Kotkhai, a forest trail leads you to this castaway, timber abode. This modern tree-house built out of locally sourced materials guises as an extension of the wooded landscape and lets you sleep high in the canopy of pine trees.
It wasn't only the tree house up on live tree beams and the natural landscape but also the forest adventures, creatively designed that allures the city dweller. The adventure spot has an in-house cook and a caretaker to serve you well and add-ons like outdoor cooking and bonfire nights inside the forest can leave you spellbound. Book Now!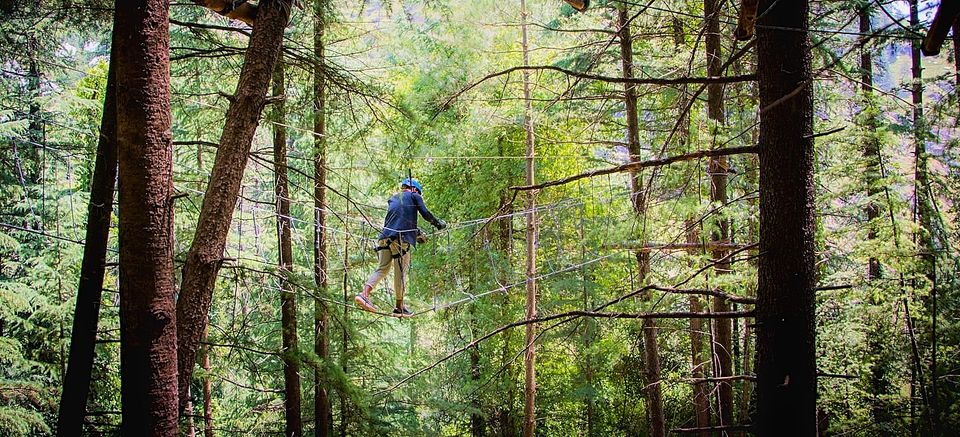 Adventures| Bamboo bridge | Burma bridge climbing | Flying fox| Commando net| Hanging bridge| Rappelling | Valley crossing
Sleeps unto 2 | Tariff: 3750/-
Sarai At Torai, Madhya Pradesh
The thrill of a forest stay, countryside scenery, backwater boating, birding, wildlife safari and culture immersive experiences awaits at Sarai at Toria, Madhya Pradesh. These rustic villas sit on the bank of the Ken river and within the close periphery of Panna National Park. The eight cottages are build using local architecture and materials without compromising on amenities, city-dwellers are accustomed to. The homestay run by Raghu Chundawat, a conservation biologist, and Joanna Van Gruisen, a former wildlife documentary filmmaker, allow travellers to know more about wildlife conservation in India.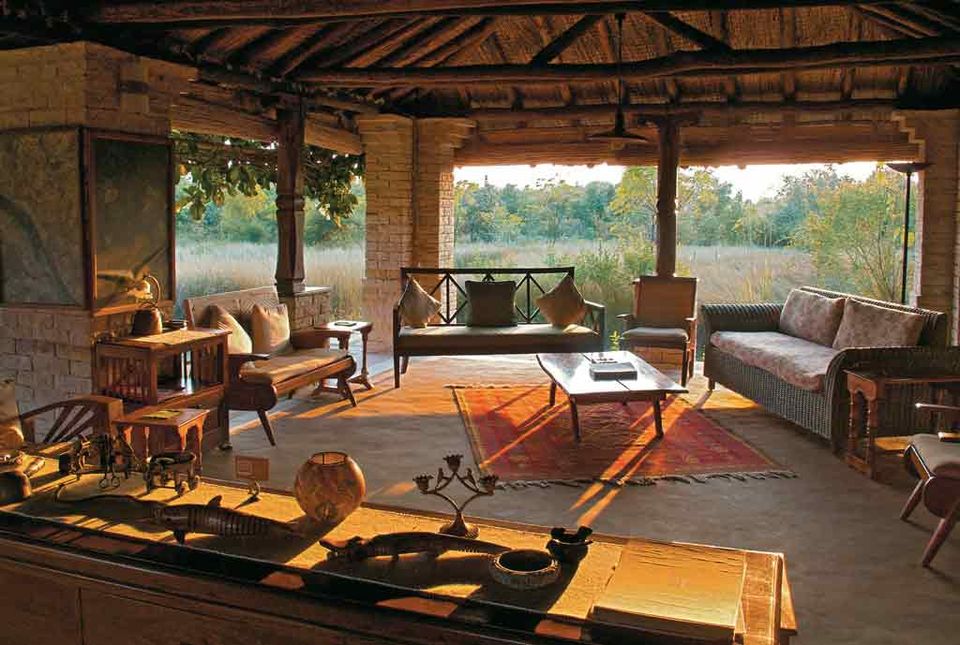 The boat ride to the ken river is a birdwatchers favourite game drive. Panna Tiger Reserve is 2 kms away and the historic temples of Khajuraho is a 30 minutes' drive. Come any season, a trip to the Raneh falls is worth the trip; in summers the same area, exposes a 100-ft deep canyon, scattered with rocks dating back billion years.
Activities: Forest safari | Boating| Torai country walks| Yoga master guided classes | Cooking class
Sleeps upto 2-3 | Tariff: 17,500/- per night, includes all meal, Wi-Fi, boat ride and village walks
Luxe Camper, Karnataka — Your Moving Rental Villa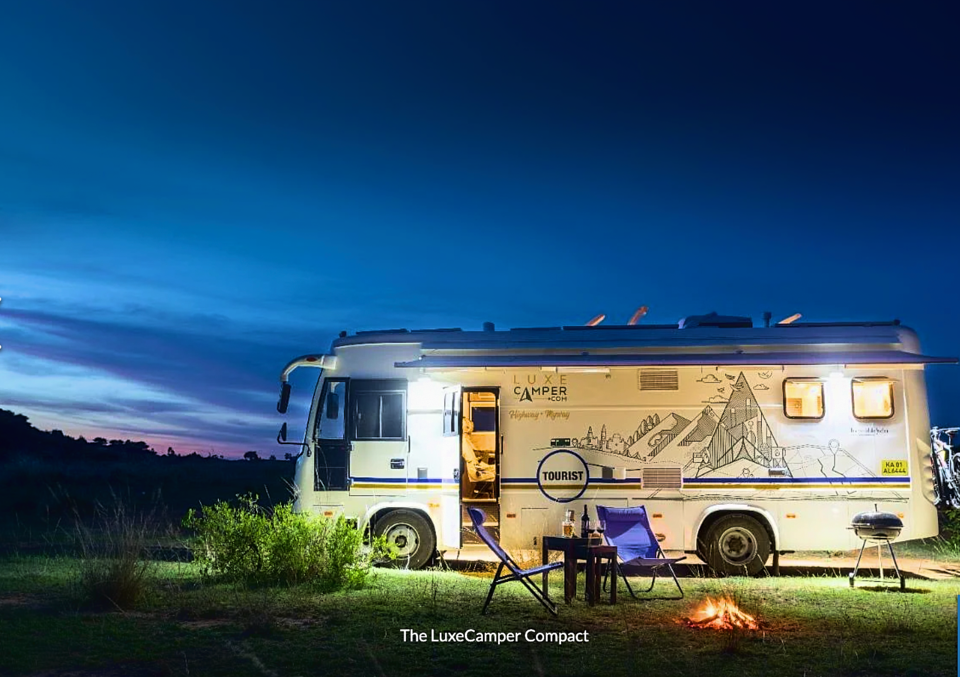 The allure of van life is hard to resist and specially while on Karnataka roads. Luxe Campervan is also, India's first commercially approved MotorHome offering guided road trails through India's favourite locations.
The in-built features, guided trails and government approved camping sites makes Luxe Campervan easy to rent while recouping costs and skipping the cost of owning a van. This campervan with pull-out beds, kitchenette that includes a refrigerator, freezer and microwave, well-quipped shower cubicle feels more of a home-on-wheels than a van. Stunning interior design, highly functional amenities and voyages that many road trippers have on their bucket list, make Luxe Campervan, a luxury on the go. On working towards sustainable travel, the Luxe camper's installed solar panels on its roof makes it fully solar-powered.
Want to know more about the guided trips, click here to get a whole of information about Luxe Camper.
Activities: Campfire | Treks | Kayaking | Nature Walk | Forest Safaris | Barbecue
Sleeps unto 4 | Tariff: 10,000/- per day inclusive of fuel, food & GST.
Before you book a holiday, let me tell you all these homes are available in the best holiday rental sites of India; Go grab the moment you have been craving for a while now!