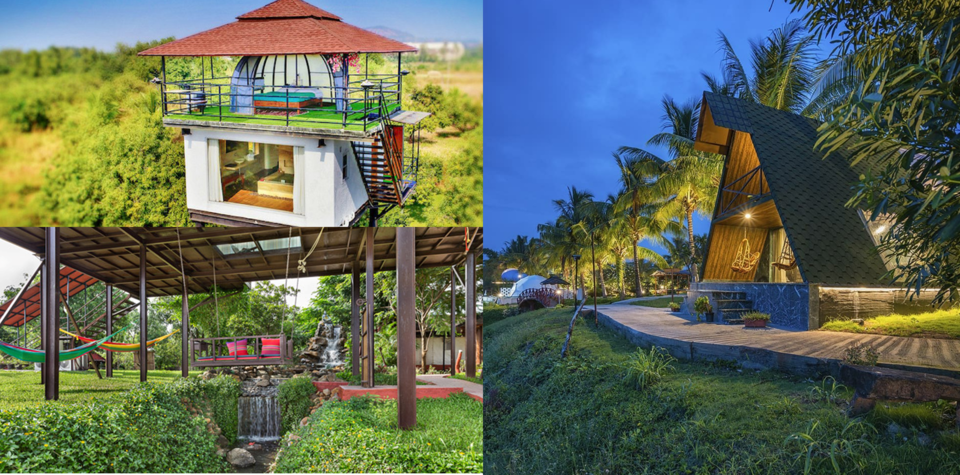 I know, the title would have made you think that this was a clickbait but guess what?! It's not. You really can live in an igloo near Mumbai!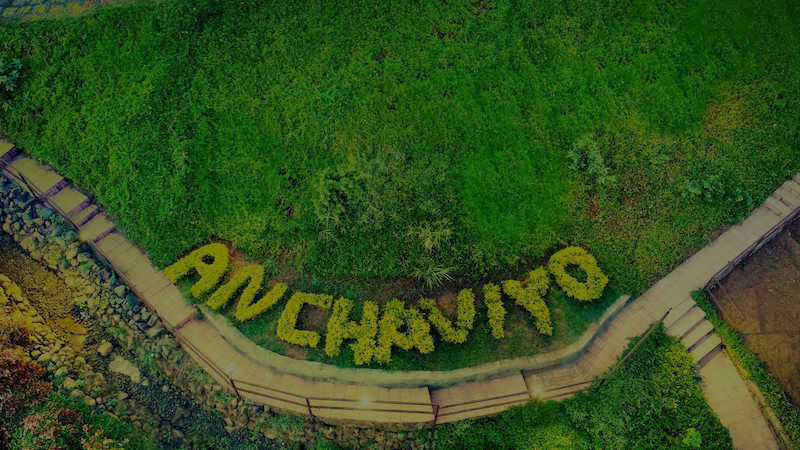 90 kms from Mumbai, hidden amongst a rich cluster of towering trees lies this luxurious conceptual stay that offers you accommodation with a twist. Anchaviyo Resort offers an ideal getaway from the bustle of the city in its theme based exquisite accommodation facility. They offer you luxurious stay options like chalets, mud houses, log cabins, barrels and an Igloo.
All these offerings have been created with a lot of effort to epitomise exclusivity, privacy and peace of mind for the patrons.
Some of their popular accommodations include:
Bee Hive: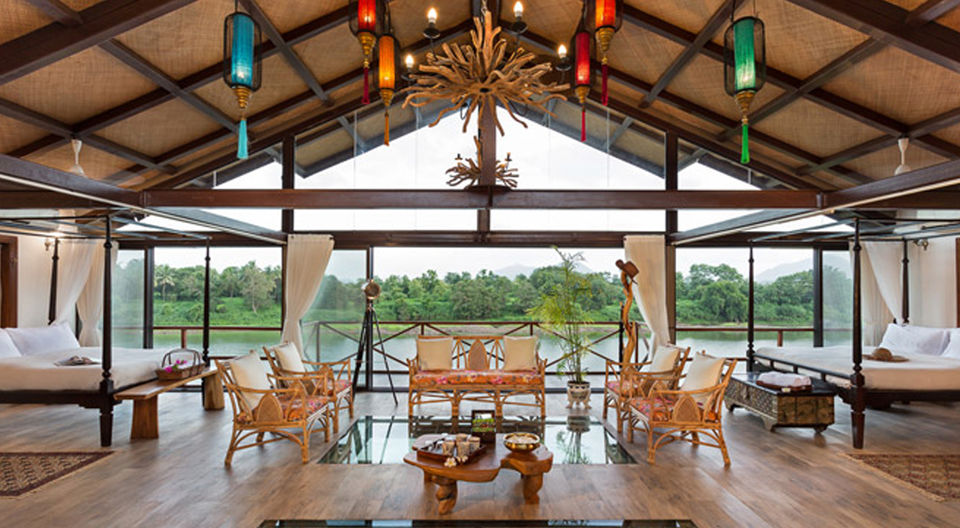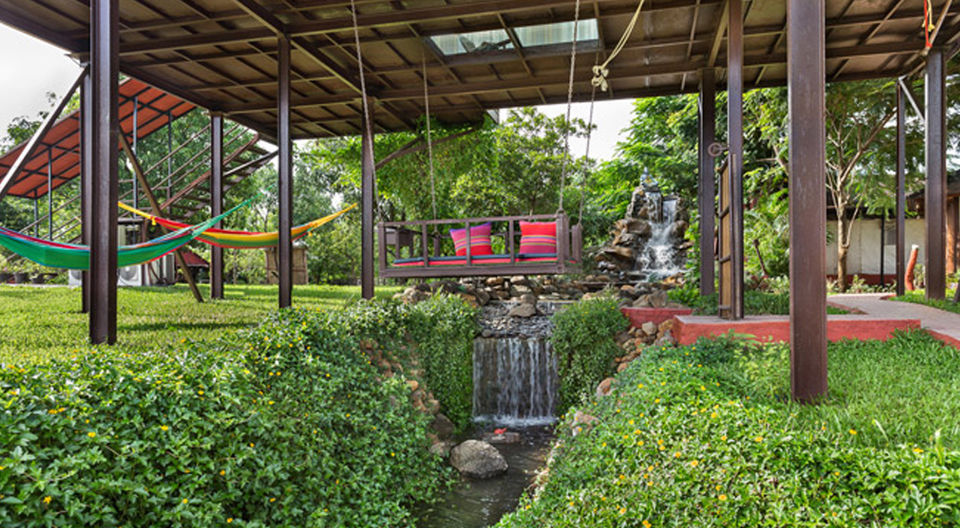 The chalet is set apart by its high ceilings, brightly coloured chandeliers and a view of the beautiful waterfall that serves as the seat of Lord Shiva, just outside its window. Its most intriguing feature however, is the enormous swing that hangs below it and over the stream that runs beneath, from the waterfall to the river. Able to seat four, the swing is the perfect spot to grab a drink or play a game on a lazy afternoon.
Tariff: INR 41000/night
Tree House: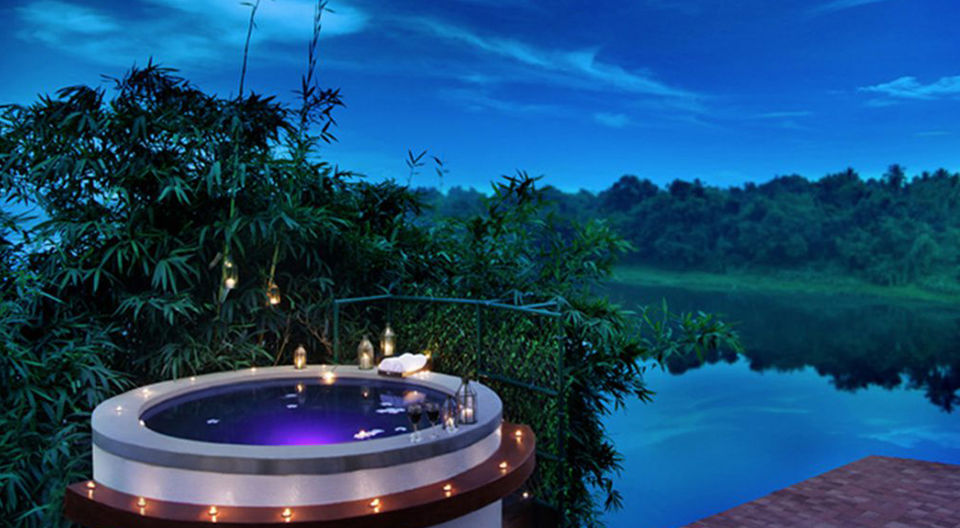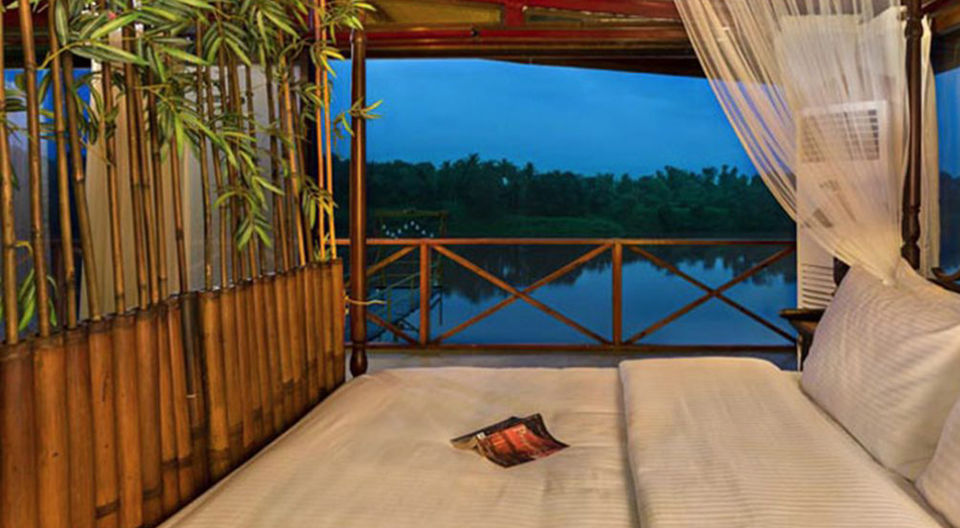 Walking up a charming little spiral staircase will lead you right to the center of the beautiful chalet, built around a majestic Peepul Tree. The seating area by the river, and the dining table that overlooks the football field, are perfect for long conversations or pensive musings.
Tariff: INR 24000/night
The Barrel Room: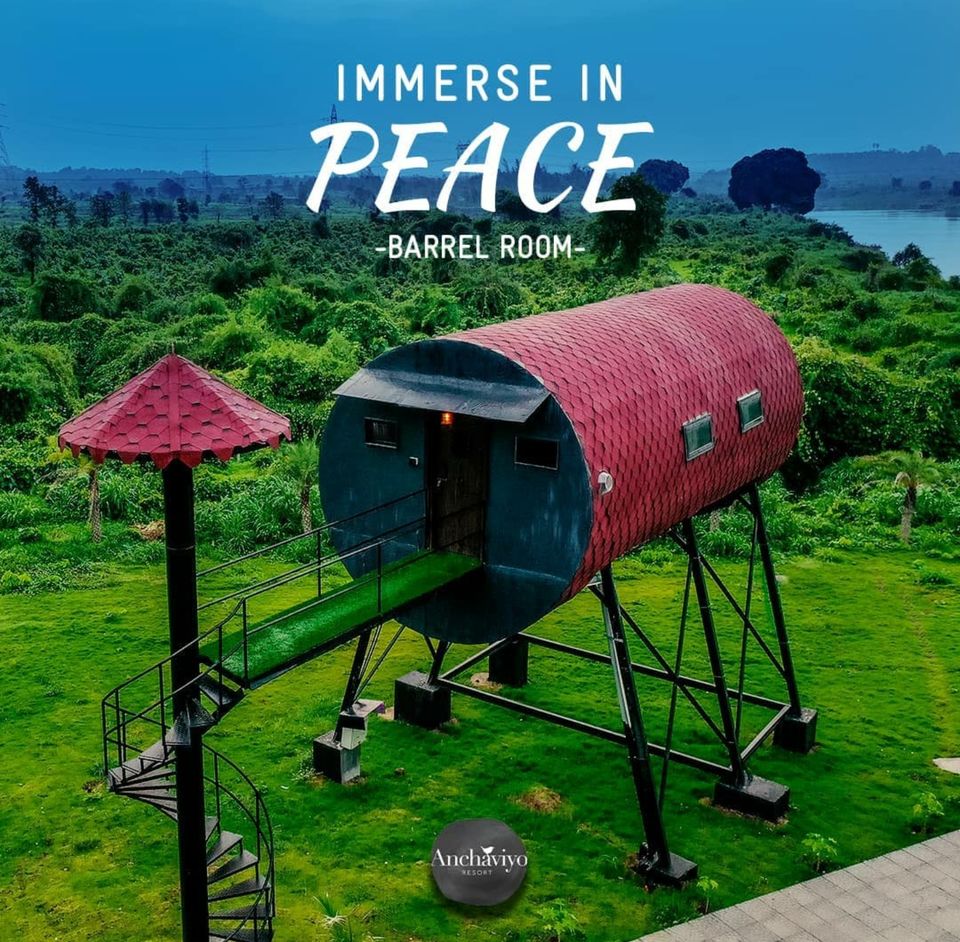 They've made the barrel-living experience a reality now! The interior design and tube-shaped accommodation come with a perfectly crafted balcony offering views inspiring healthy retrospection and admirable creativity.
Tariff: INR 25000/night
Igloos: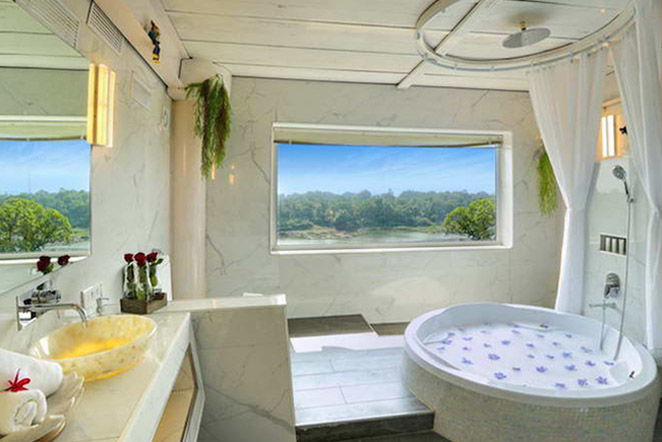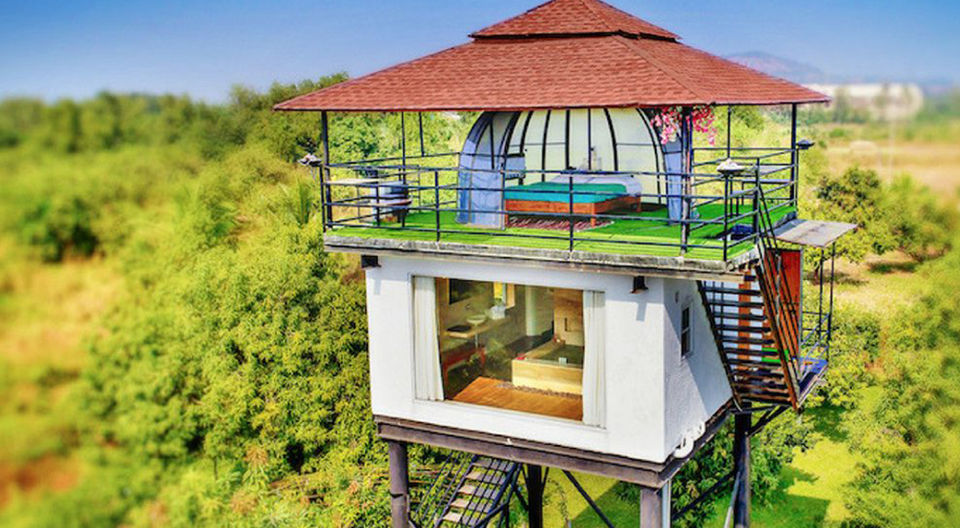 Hidden high up in the clouds, far from the hustle and bustle, lies The Igloo - your peaceful abode in the sky. Climb up the winding stairs and make your way to your private oasis of tranquility, with your favorite travel companion. Step out of your Igloo and into the balcony to soak in the mesmerizing panoramic views of green, till as far as the eye can see.
Tariff: INR 24000/night
The A Room: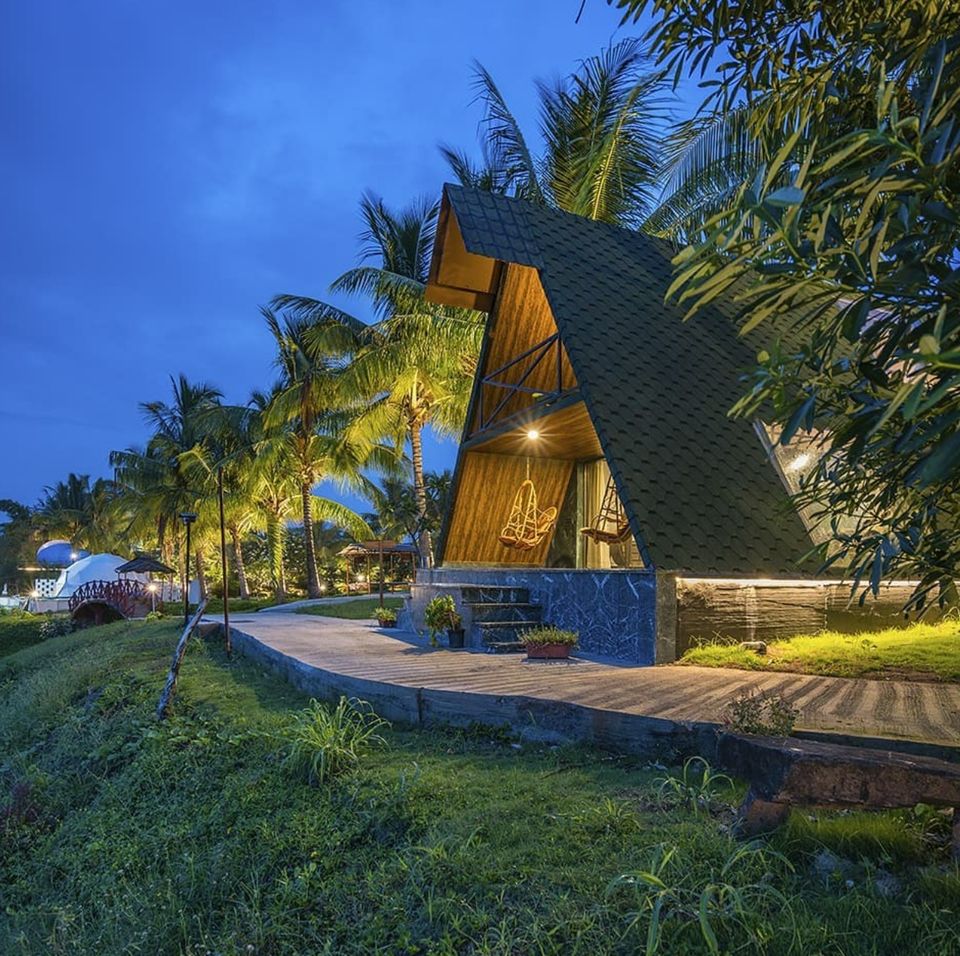 This A-shaped chalet comes in 2 levels. The lower level occupies the living room, bathroom and a comfortable open-air seating territory, while the upper level has a compact, minimalist room and sleek river view balcony. Even better, the glass windows bolster amplified natural lighting while making a perfect spot for unadulterated views of mother earth.
Tariff: INR 25000/night
Pyramid Room: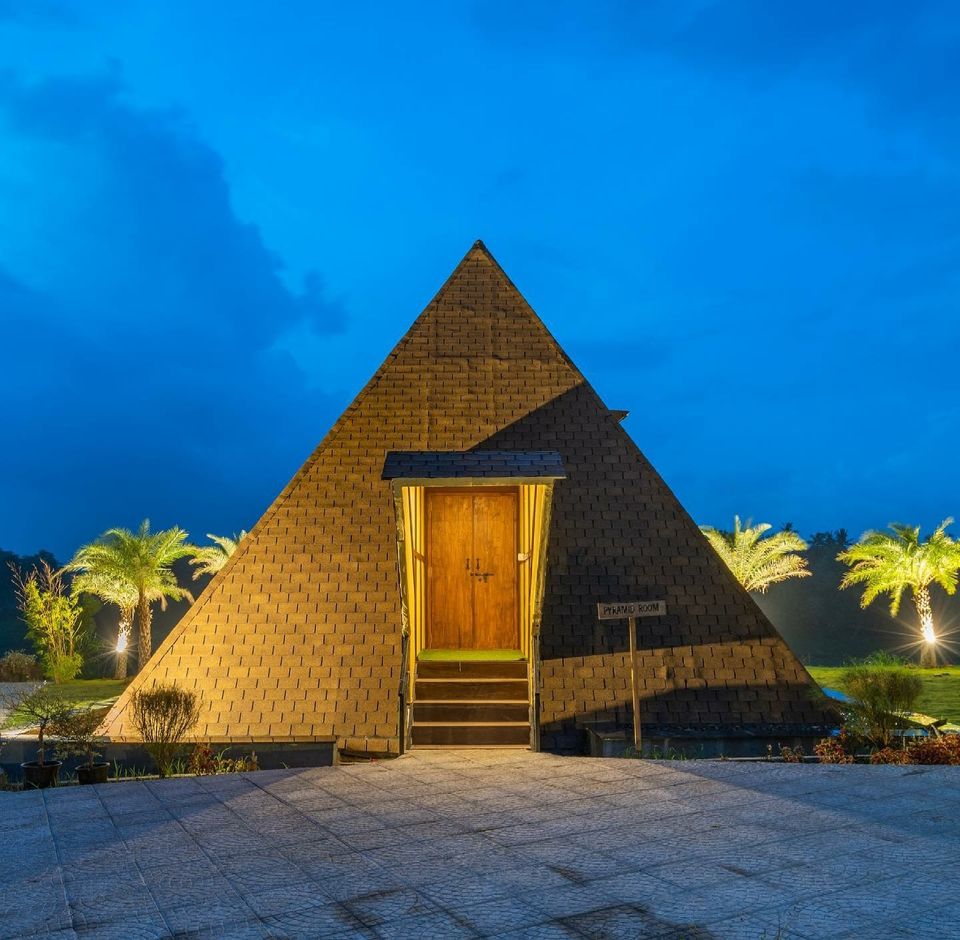 With architectural mastery at its classiest, this overtly spacious Pyramid room and its slanting walls promise you an extraordinarily inspiriting Anchaviyo experience. Oh! There's another huge surprise in here, literally 'huge'!
Tariff: INR 25000/night
To know more about these rooms and other stay options/booking details, click here.
Activities: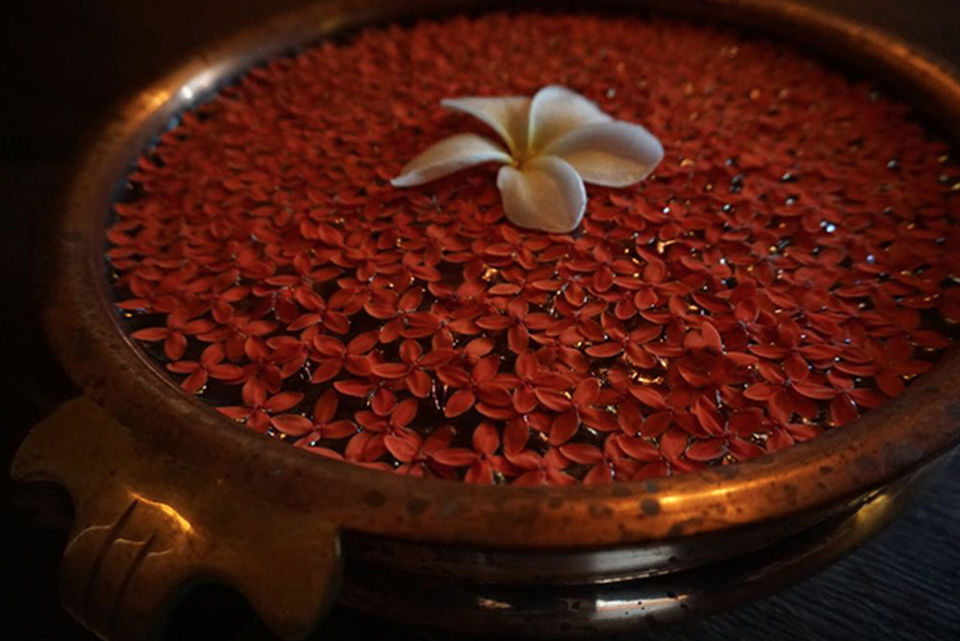 1. The resort offers a luxurious spa where you can spend some time unwinding from the hassle of life. The serene Spa room has the perfect ambience to help soothe and relax you as an expert masseuses work their magic. It is equipped with 2 massage tables, where you can treat yourself to everything from foot reflexology, a manicure – pedicure, head, neck, shoulder to back and full body massages.
2. They have a vegetarian restaurant that gives you a chance to dine under bright skies with spectacular view of the river while savoring some scrumptious meals.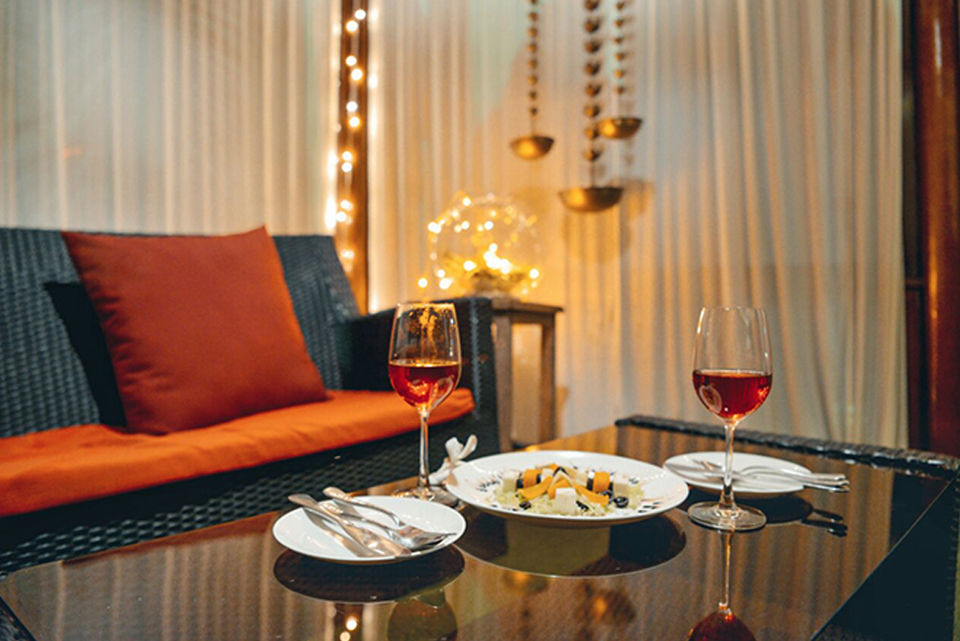 3. You can enjoy a Gazebo Dining to celebrate special occasions or for a romantic dinner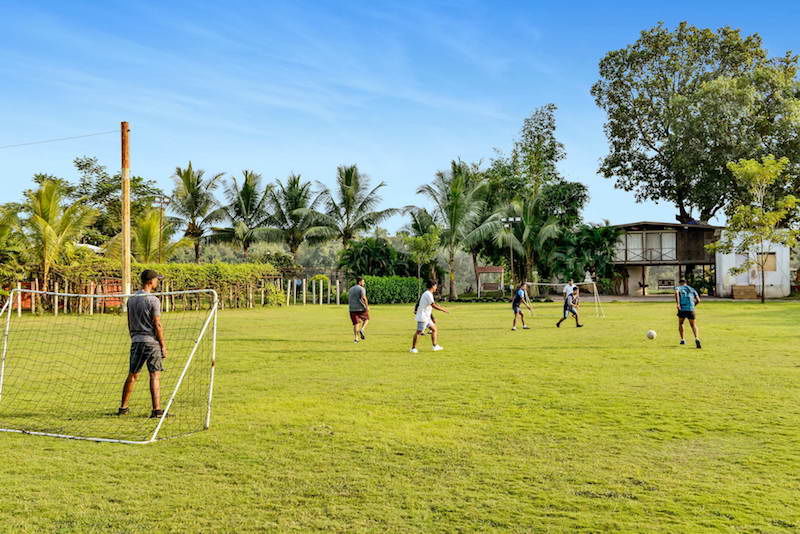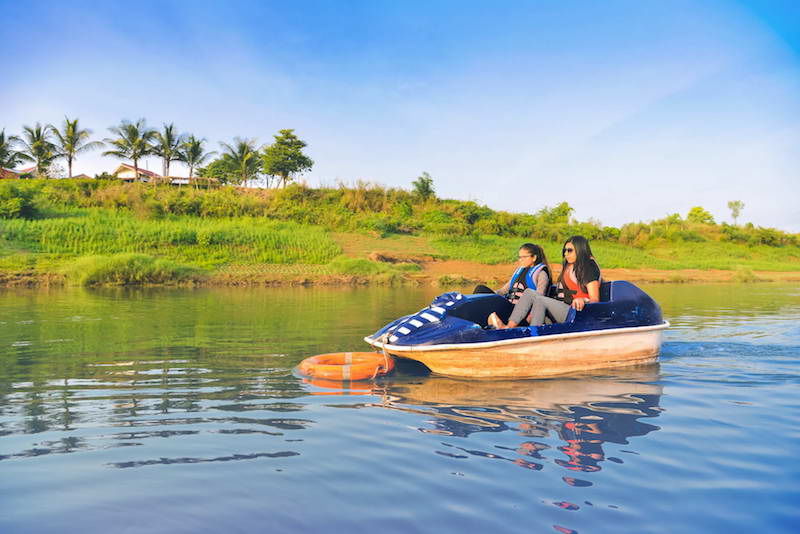 4. They also offer other fun activities like boating, cycling, football, ATV rides, pool, and foosball. You'll not get bored is an Anchaviyo guarantee!
How to reach:
Address: Kharivali Tarf Kohoj, Maharashtra
Situated 90 kms from Mumbai, the resort is easily accessible through roads. The moment you start spotting lush mango, Chiku and Guava trees, you'll know Anchaviyo is near.
The resort offers a new style of offbeat luxury stay which is rapidly becoming popular amongst travelers around the country. So, if you want your next stay to be truly offbeat, pick Anchaviyo and drown yourself in the warmth and charm of luxury.
Note: All images belong to Anchaviyo Resort
Earn credits and travel for free with Tripoto's weekend getaways, hotel stays and vacation packages!
Think we missed out on something? Tell us about it in the comments below. Or write about it here on Tripoto and earn Tripoto Credits!