Travel opens our hearts and brings us closer not only to ourselves but also the one we travel with. With only a few days left for the year's most romantic day to arrive, we have rounded up 10 fantastic experiences you can surprise your partner with this Valentine's. Sweep them away for a last-minute getaway, somewhere safe and secluded! Take a look.
1. Take a Shikara ride at the floating market, Srinagar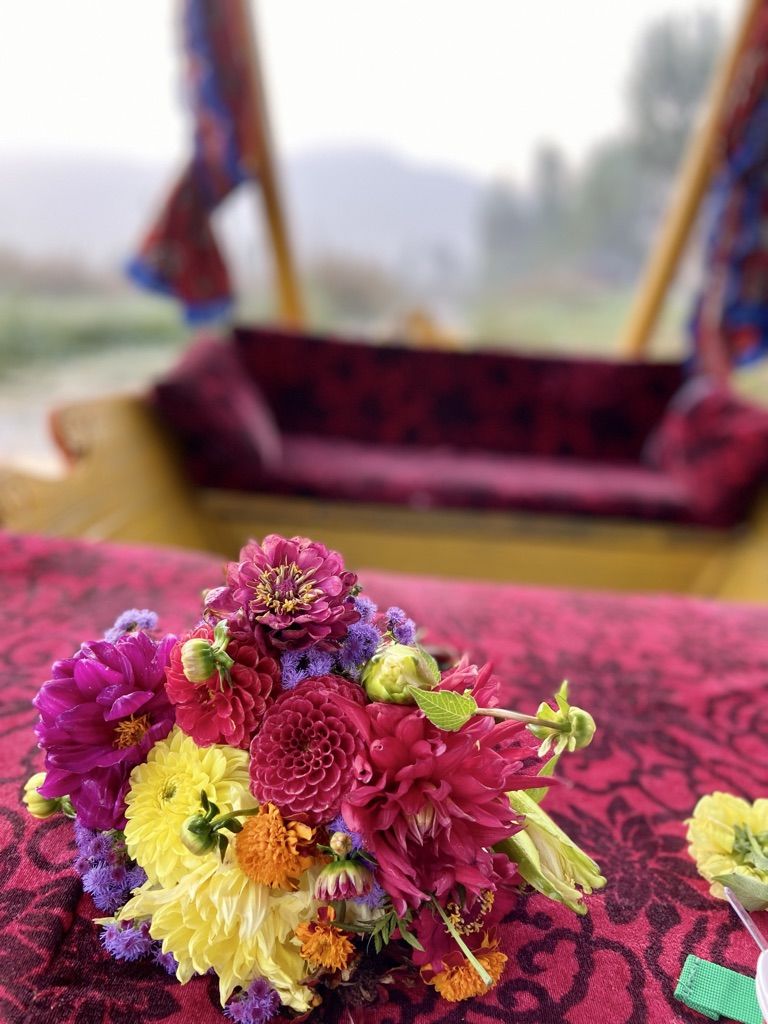 Wading through the waters at sunrise lounging on beautiful shikaras — wooden rowboats reminiscent of Venetian gondolas — is the ultimate romantic experience to have this February. As you lounge in the carpeted boat, calls of flower sellers, vegetable vendors and views of the hydroponic greens will add even more to the ambience. The shikara ride on dal lake conjures a scene out of a painter's canvas — a vast sheet of water reflecting the carved wooden balconies of the houseboats and the misty peaks of the mountains at the backdrop.
2. Go view the Taj Mahal on the Snow Moon night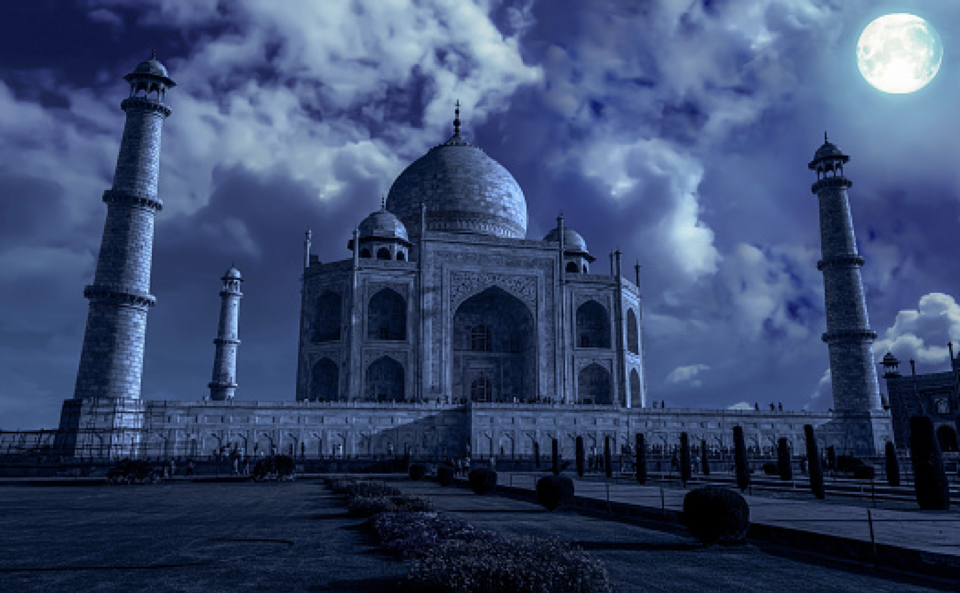 There is something special about seeing one of the world's wonders with the person you love. There are heritage walks, guided excursions within and around the complex. If Indian history, Mughal architecture has fascinated you and along with the love saga of Shah Jahan and Mumtaz Mahal, a full day Taj Mahal tour that includes Agra fort and Fatehpur Sikri is waiting for you. For a truly otherworldly experience, consider the full-moon night viewing of Taj Mahal where you can continue to marvel at the ivory white Mausoleum. The ambient light, the eternal love story and the beauty of the sprawling facade that dazzles in the moonlit—all mesh together into one romantic moment like no other. The Snow Moon falls on February 16, 2022.
3. Indulge in grape stomping at Nashik
Red, White, Rosé, Sparkling—if wine makes you and your valentine happy high, drive down to the wine capital of India, Nashik. Each year February-April is the harvesting season and the vineyard comes alive with wine picking and harvesting tours. The most romantic experience is grape stomping, right out of rom com! Hop into a barrel with your partner and stomp away while enjoying a glass of your favourite wine. That slight sway, the tight handholding and endless giggle under the sunshine and the brilliant bursts of leaves will be moments you won't forget. A refreshing and fruity wine is always a great pick for a valentine brunch, sundowners and dinners. Open, pour and savour post a hand in hand wine stomping!
4. Lie underneath a bed of starts at Jamtara wilderness, Madhya Pradesh
Sauntering under midnight skies is a quintessential lovers' moment, universal of any age. Most of us live in areas so polluted by artificial light that the nighttime skies are invisible. At the foot of Pench National Park with luxury tents, you can visit Jamtara wilderness camp, which is ideal for couples who long to celebrate their journey within the folds of forest life. The star attraction here is the machan bed raised under the vast open canvas of the sky. The concept is romantic as much is culture centric—locals spend their nights in the fields on machans to keep a watchful eye on the animals feating on their crops. Book this experience for sure if both are wildlife lovers and safari goers!
5. Head for a romantic getaway to Lake palace, Udaipur
Waking up to a palace over a lake is a dream. Lake Palace, Udaipur is one such palace, sitting in the middle of Lake Pichola and rewarding its residents with stunning views of the surrounding onshore facades. Guests arrive on a private boat and once inside, the extravaganza of courtyards, corridors, and pavilions inlaid with stone, jharokas and mirrors create a perfect backdrop for romance. Every room features a plush nook that overlooks the the lake. In addition, the rooftop restaurant and the floating boat Jiva Spa, both offer a tranquil view of the lake and a taste of royal living. A 14th February night-stay in Lake palace with its majestic architecture and historic legacy will surely create a memory of a lifetime.
6. Embark on an adventure in the snowy valleys of Kashmir
During winter, Kashmir looks like a scene straight out of Narnia — frozen waterfalls, snowcapped pines, and thick layers of white are in practically every view. If you and your partners are adventure junkies, you both can head to Gulmarg, nicknamed as the winter wonderland of India. Heli-skiing, skiing in the meadows, sleighing, snowboarding, tobogganing, ropeway or as they say the gondola ride to the higher reaches of the mountain Aparwath (at a height of over 13,000f) are enough to keep you busy. If a laid back winter evening away from activities is what your heart desires, curl up by a crackling fire with a cup of chai and enjoy the snowflakes forming a silver lining on your window. Winter sports, breathtaking vistas, frosty mountain air and listening to the snow crunch is your kind of romance, it's time to pull out your knitwears and head to Gulmarg.
7. Party all night at Antares, Goa
Valentine's Day also mean losing yourself to the LIT vibes and partying all night with your loved one. That being said, boozy cocktails, delicious food, beats that drag you up to the dance floor and a lot of fun conversations adds up to the V-DAY party. Now catch up at a cliff-side club and bar and dive in to the sundowners, served overlooking the pristine Ozran beach. Antares Goa paints an experience like this rooted in the warm Goan buzz. Antares is all about stunning sunsets overlooking the sea, fresh cocktails and food platters crafted by MasterChef Sara Todd and splendid musical events enjoyed with your loved ones. Swing by Antares Restaurant and Beach club on the 14th of February if you're in Goa.
8. Kayak along the Chapora river, Goa
For love birds looking to disappear into nature under straw hats, a kayaking expedition on the Chapora river is a great way to enjoy nature. Goa-based adventure company, Konkan Explorers organises kayak tours for exploring the rich eco-system of mangroves. Gliding through the river one can spot crabs, and birds like Kingfishers and Brahminy Kite also offer kayakers an insightful lesson on the mangrove species of Goa that protect the inlands from erosion and floods. It is without a doubt the most intimate way to explore the beauty and splendour of Goa's backwaters and mangrove forest. The quietude here is perfect for some alone time with your valentine.
9. Cook together at a 200-Year-Old Luxury Haveli in Rajasthan
In the heart of Mandawa at a majestic 200-year-old haveli, now part of Tripoto's Mindful Retreat, the phrase 'living like royalty' takes a different meaning. As a couple, enjoy a regal camel ride down the fresco-laden streets, meet the artisan's popular handmade tie-and-dyes and keep an eye out at the famous sweet shops that for decades invite guests over a cup of chai and dal kachori. Prefer to walk? Accompany a local guide on the heritage walk as they regale you with the stories of the years gone by. If both are foodies, busy yourself learning to cook authentic Rajasthani delicacies including gatte ki sabzi and laal maas in the royal kitchen. Book your spot at this culinary getaway, and slip away for a romantic candlelit dinner prepared under the guidance of royal chefs—all just RS 3799/-!
10. Opt for an unmissable Thar dinner & silk route adventures in Jaisalmer
Jaisalmer sprawls along the golden fort. Deep inside the sandy trails, run 2000-year-old silk routes, once popular grounds of travelling caravans. The sand-tinted citadel looking hotel Suryagarh takes intrepid travellers to these hidden gems and historic sites. Step out on the silk route trail and listen to the vivid historic tales of traders and uncover the mysteries of Jaisalmer. Cap off the day's exploration with a Thar dinner laid out on the dunes of the golden Thar Desert with candles and mattress style seating under the starry night. Give in to discovering places steeped in antiquity and create your special moment amidst the mesmerising golden sands of Jaisalmer.
Let's make valentine's day another special day to take a break from the day-to-day by flying away from the din and the dust of city life.
So which experience are you taking your loved one to? Tell me in the comment section below!
To share your story of finding love on the road, create a trip here and inspire a million travellers with your story.