Himachal Pradesh is known as the "Land of the Gods" or "Dev Bhoomi" with good reason. There are many myths and stories about gods and goddesses in Himachal Pradesh. Every town and area has its own temples, each of which has a rich history.
Top 5 Temple in Himachal Pradesh
Himachal Pradesh is a region that even the gods like because of its incredible beauty and location high atop the mountains. Here is a list of some of Himachal Pradesh's most well-known temples. Once you visit each of these places, you'll see why this region is regarded as the "abode of Gods."
1. Jakhoo Temple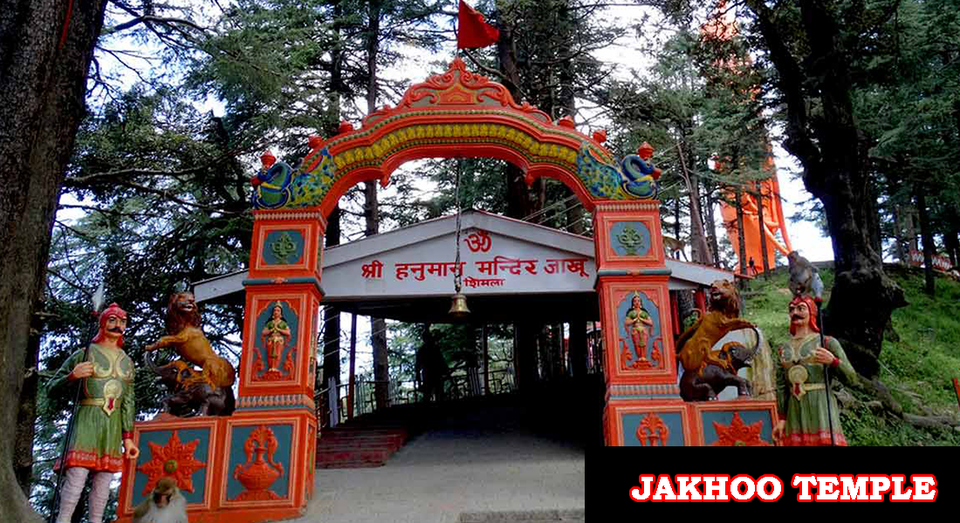 The Jakhoo Temple is another well-known temple in Himachal Pradesh. Shimla has a huge Hanuman Temple that is located 8000 feet above sea level. An important landmark in this region is the statue of Lord Hanuman. Legend has it that Lord Hanuman stopped here once or thrice while on his journey to collect Sanjeevni herb in order to heal Lord Lakshmana's injuries.
Another tale surrounding this location claims that Lord Hanuman saw Yaaku here, a wise man who taught him about the Sanjeevni plant. As according tales, Saage Yaaku is also attributed with ordering the construction of the Jakhoo Temple. The famed Jakhoo Temple attracts thousands of visitors each year as it is home to a 108-foot-tall statue of Lord Hanuman.
Timings: 5:00 AM – 12:00 PM, 4:00 PM – 9:00 PM
Best Time To Visit: this temple best time to visit Feb to October
2. Naina Devi Ji Temple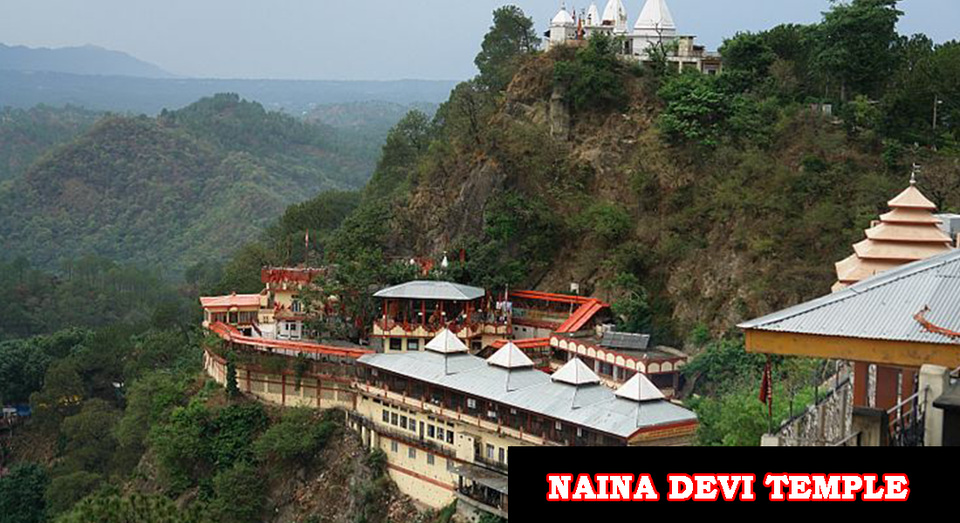 One of the most well-known temples in the Bilaspur area is Naina Devi Ji Temple. But the temple is about 70 kms from Bilaspur. But people often come to the temple for daily worship. According to legend, Naina Devi is a manifestation of the mighty goddess Durga.
It is said that to pacify Lord Shiva, Lord Vishnu cut Maa Durga (Sati) into 51 siddha pieces and one of her eyes fell here and this is exactly the place. Where the temple of Naina Devi ji was built. It goes like this That Raja Bir Chand built the Naina Devi Ji temple in the 8th century.
Timings: 5:00 am to 9:00 pm
Best Time To Visit: The best time to visit this temple is from April to October and the temple remains open
3. Chamunda Devi Temple
Beautiful holy temple of Goddess Chamunda, a form of Van Durga. It is located in Himachal Pradesh's Kangra Valley. Which is always full of Hindu pilgrims. Those who worship Chamunda Devi. This temple is also the subject of a legend. In which there is an old story of Goddess Chamunda. Who killed two demons, Shumbha and Nishumbha.
The temple was built in the same place. Where the mother had put an end to evil. Surrounded by the hills of Himachal and the valleys of Puri, this place is your favorite place for spiritual awakening.hj
Timings: 6:00 am to 8:00 pm
Best Time To Visit: The finest time to worship and enjoy Devi's blessings is during the nine holy days of Navratri.
4. Bijli Mahadev Temple Story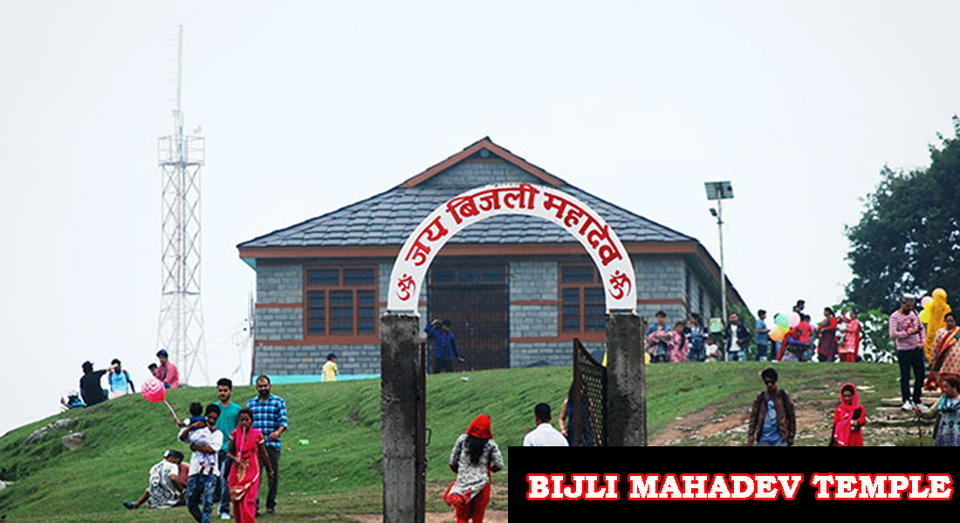 Bijli Mahadev Temple is located in Kullu district of Himachal Pradesh. It is a popular pilgrimage site situated on the banks of river Beas. Bijli Mahadev Temple is dedicated to Shiva, the great deity of Hinduism. This place is at an altitude of 2450 meters above sea level.
But few people know.that Lord Shankar has a role in Kullu's history as well. The ancient temple 'Bijli Mahadev' here is also the center of faith of Shiva devotees. According to the locals, the idol placed inside the temple symbolizes the 'Shivling' of Shiva.
This is the belief of the local people of Kullu Valley. That several thousand years ago there used to be a demon named Kulant at this place. This dragon-like monster wanted to drown the valley by stopping the flow of the Beas river. And he wanted to destroy the living beings. Then Lord Shiva killed him.
Timings: 6:00 am to 8:00 pm
Best time to visit: All time | But considered to be from March to September.
5. Hidimba Devi Temple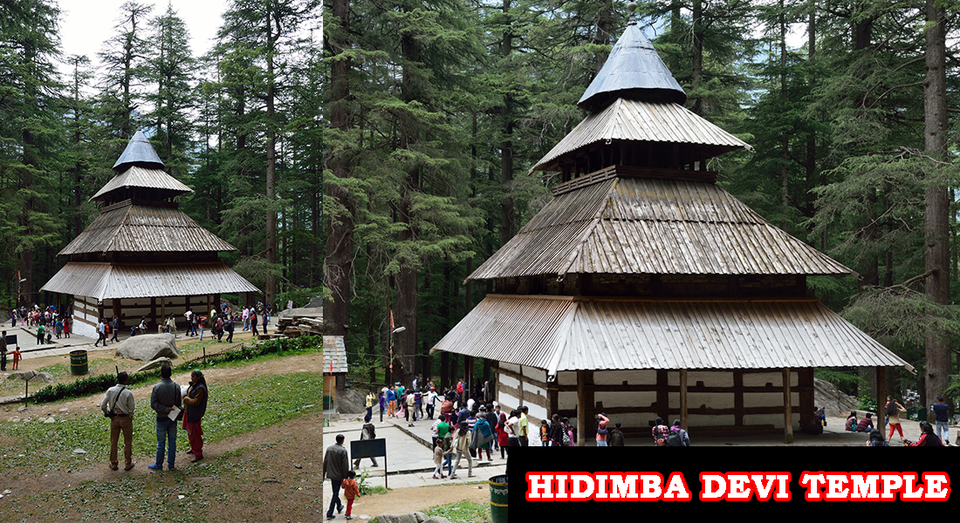 Hidimba Devi Temple is an old temple located in Manali in Kullu, Himachal Pradesh. The history of this temple is associated with the Pandavas. We'll give you an overview of this temple's history today. You know that after losing everything in gambling, Dhritarashtra and Duryodhana sent the Pandavas to a place named Varnavata.
Hidimba Devi Temple Story
It was intended to burn them alive here. The Pandavas' whole palace was constructed of lac, which destroyed as soon as there was even a little fire. The Pandavas heard of this plot and at night created a tunnel within. When the building caught fire in the middle of the night, they fled down the tunnel. They exited this tunnel and arrived at the Ganges River's banks. traveled south after crossing the Ganges by boat.
Timings: 8:00AM -6:00 PM
Best Time To Visit: All time to Visit this temple but During the Dhungri festival. Enjoy the local.