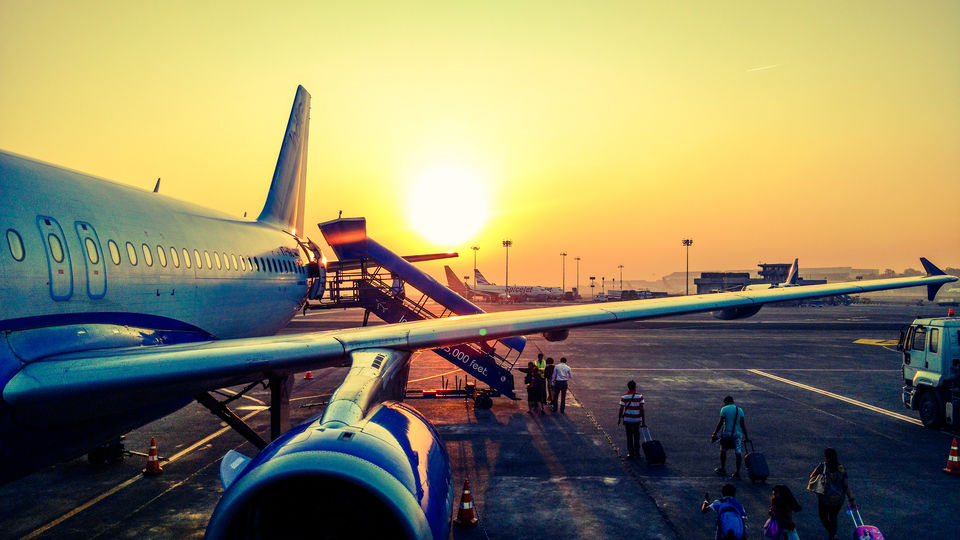 Things are getting back to normal slowly and steadily since the complete travel restrictions in India has been lifted after more than 2 months with the resumption of domestic flights operations. Here are 7 travel tips during COVID-19 which will prove handy to you if you are ready to get on board during the Coronavirus pandemic!

• WEB CHECK-IN
Log in to your airline's website or app, add your check-in baggage, generate baggage tags and print your boarding pass well in advance. Attach the same to your luggage before heading to the airport in order to avoid direct contact to the self check-in kiosks.
• WEAR FULLY PROTECTIVE GEAR
Make sure to put on your mask and gloves before entering the airport terminal and DO NOT OPEN your face mask until the completion of your journey.
• REACH THE AIRPORT EARLIER THAN USUAL
Because of the additional guidelines due to COVID-19, the check-in and boarding process may consume longer time than usual so I would recommend you to reach the airport at least 2 hours prior to your departure.
ALSO READ: RADISSON BLU HOTEL GREATER NOIDA: LAVISH CORPORATE STAY
• DOWNLOAD THE AROGYA SETU APP
It is mandatory for the passengers to submit the self-declaration forms regarding their health along with their health data on Arogya Setu App upon which, they are deemed as fit to fly by the officials at airport so download the Arogya Setu App from Google Play Store or App Store and register yourself prior to your departure.
• MAINTAIN SOCIAL DISTANCING AND HYGIENE AT THE AIRPORT
Maintain proper distance with fellow passengers at the waiting area by keeping the chairs marked 'NOT FOR USE' empty. Also, if you wish to dispose used tissues, napkins, gloves masks, you must make use of the covered yellow-coloured disposable bins placed at the airports.
• ENSURE THE IN-FLIGHT SOCIAL NORMS
Avoid direct face-to-face conversation with your fellow passengers and limit the use of washroom as much as possible during the course of your flight.
• AVOID THE USE OF AIRPORT TROLLEYS
Avoid using trolleys for your luggage at the airport to minimize the chances of getting in contact with the virus. Therefore, the lighter luggage you carry the feasible it will prove for you to travel during the pandemic.
These travel tips during COVID-19 are bound to assure you a safe and sound journey so I would request you to share it with as much travelers as you can because we are in this together.