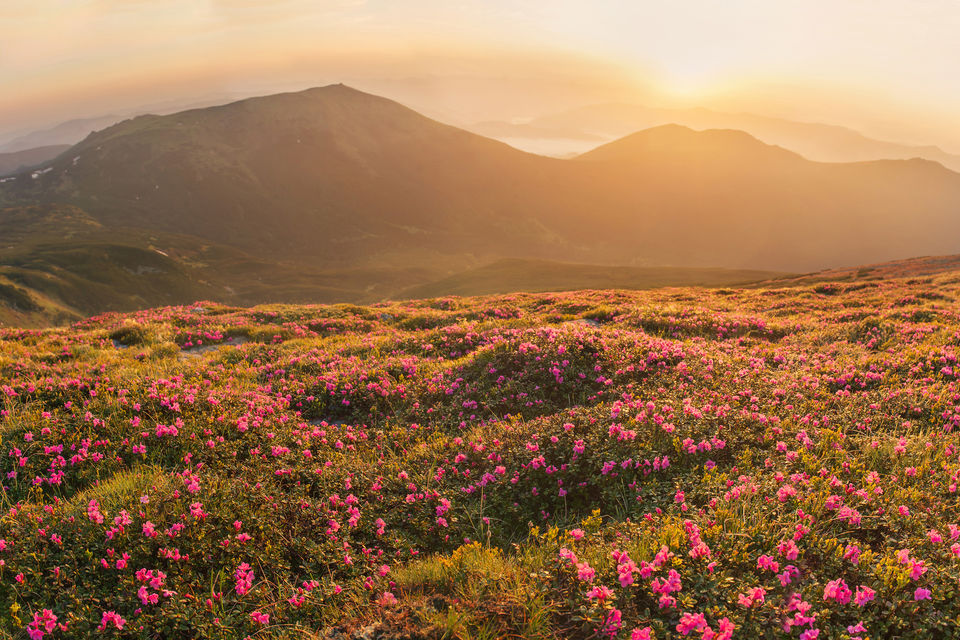 A sprawling expanse of 87 square kilometers in the Chamoli District of Uttarakhand, Valley of Flowers is set in the backdrop of the majestic Zanskar Ranges.
A sprawling expanse of 87 square kilometers in the Chamoli District of Uttarakhand, Valley of Flowers is set in the backdrop of the majestic Zanskar Ranges. This virtual paradise on earth has been unknown to the outside world till the great Mountaineer Frank S Smith discovered it in the year 1931.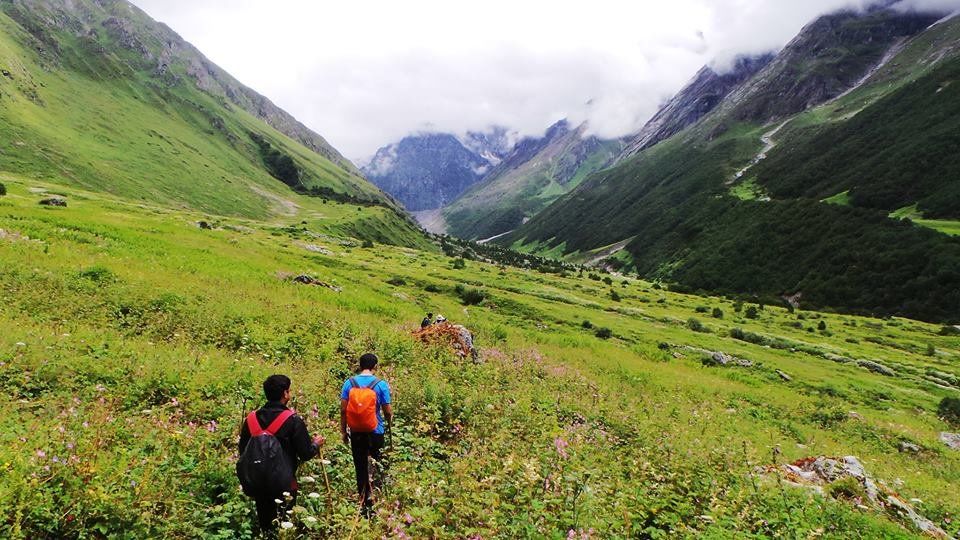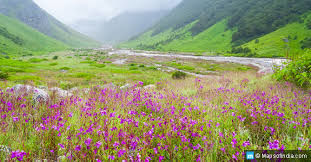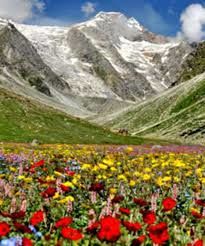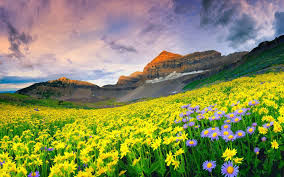 A world heritage site, the valley is situated at a very remarkable area, which is the conversion point of Himalayan ranges, Zanskar and Western and Eastern Himalayas. This fairyland located in the high altitudes of Himalayas is protected by snowy mountains. Bounded by the magnificent mountain ranges and glittering glaciers, this place unfolds the charisma and charm of nature at its best.
Unspoiled by human invasions this imposing land lay iced up in the colder months, and burst into its majestic boom on the arrival of hotter months. During these months the valley sheds its somnolent nature with its multitudes of exotic flora. When the monsoon clouds began to drizzle, the valley shows its flowery face and the entire region would glisten like a colourful carpet.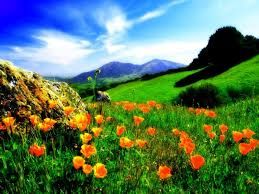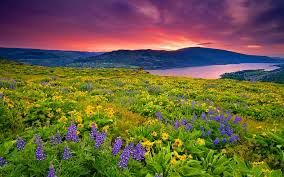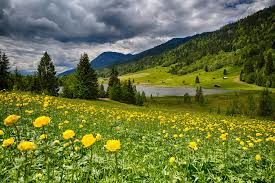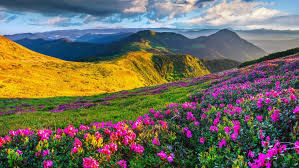 A scenic place where the nature blooms with its entire vista can be accessible by a tedious but lovely stroll. Eye catching spectacles like the cascading waterfalls, small streams and above all the flowery meadows awaits the visitors all through the way. With the flamboyant paddocks, crystalline streams and majestic peaks, this baroque of flowers is a worthy watch spectacle.
It is famous for the exotic and valuable varieties of medicinal herbs. It is also believed that Lord Hanuman brought Sanjivani to the ailing Lakshmana from the valley of flowers, Uttarakhand.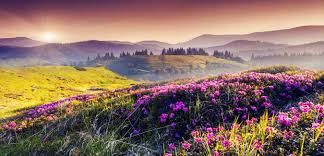 Attractions:
1) Hemkund Sahib- Hemkund Sahib is a sacred pilgrimage visited by thousands of Sikhs every year. It is adorned with beautiful scenic views and offers tranquility even at such high altitude of 4329 metres above the sea level. The Gurudwara is open only for few months and remains closed during the extreme winter months. It is visited by a myriad of devotees from all around the globe and accounts for the highest Gurudwara of the Sikh community.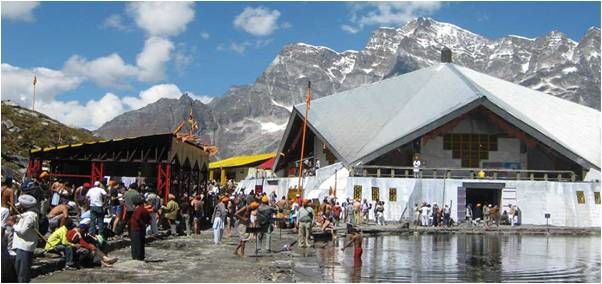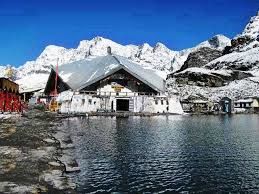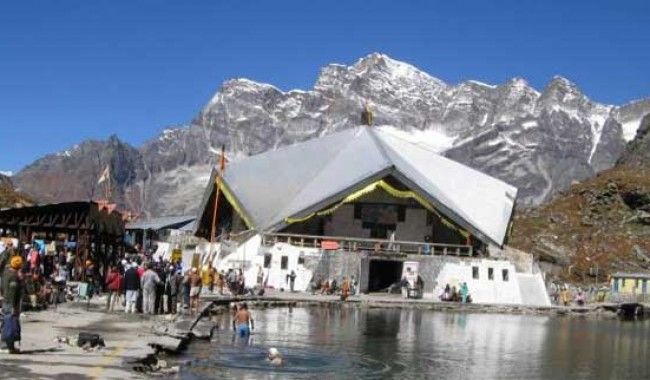 2) Nanda Devi National Park- This national park is located amidst the valley of flowers and mountain ranges where Himalayan snow leopard is a major attraction. It is also popular for the medicinal plants and herbs. Nanda Devi peak can be seen very closely from this National Park.
Distance From Delhi: 513 kilometres via NH 334 and NH 07
Best Time To Visit: July and September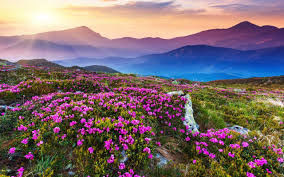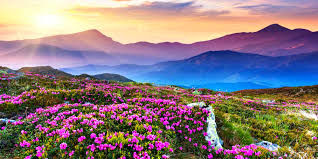 Activities: Trekking, Nature Photography and Wildlife Spotting
Valley of flowers has a cool but pleasant climate all through the year.
Summers (June to October) have a cool weather with maximum temperature reaches to nearly 17 °C and is a good season for viewing the panoramic beauty.
Winters (November to May) are snow covered and difficult to visit the outdoor attractions. Minimum temperature can go well down with average minimum about 7 °C.
Best Season to visit Valley of Flowers is between July to October.
July to October is pleasant and ideal for the visit of the national park and is good for spotting endangered animals.
August and September are eye catching months with blooming flowers.
December to May is snow bound and road blocks prevent the tourist from visiting the outdoors.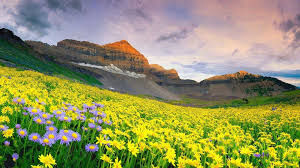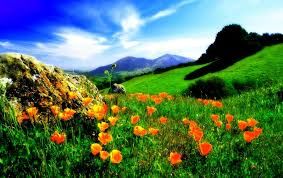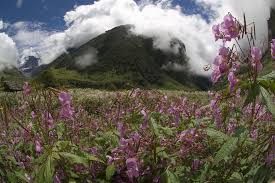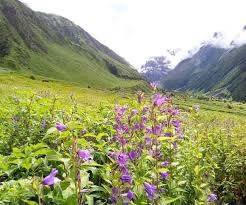 How to Reach From Delhi:
-By Rail: Regular trains are available from New Delhi to Rishikesh which is the nearest railway station. Regular buses ply between Rishikesh and Valley of Flowers.
-By Bus: There is no direct road connectivity to the Valley of Flowers. Buses ply through well connected, motorable roads of Govindghat, the nearest bus stop, approximately 12 km away.
-By Air: Jolly Grant Airport in Dehradun is the nearest airport.Taxis are available from the airport to Auli