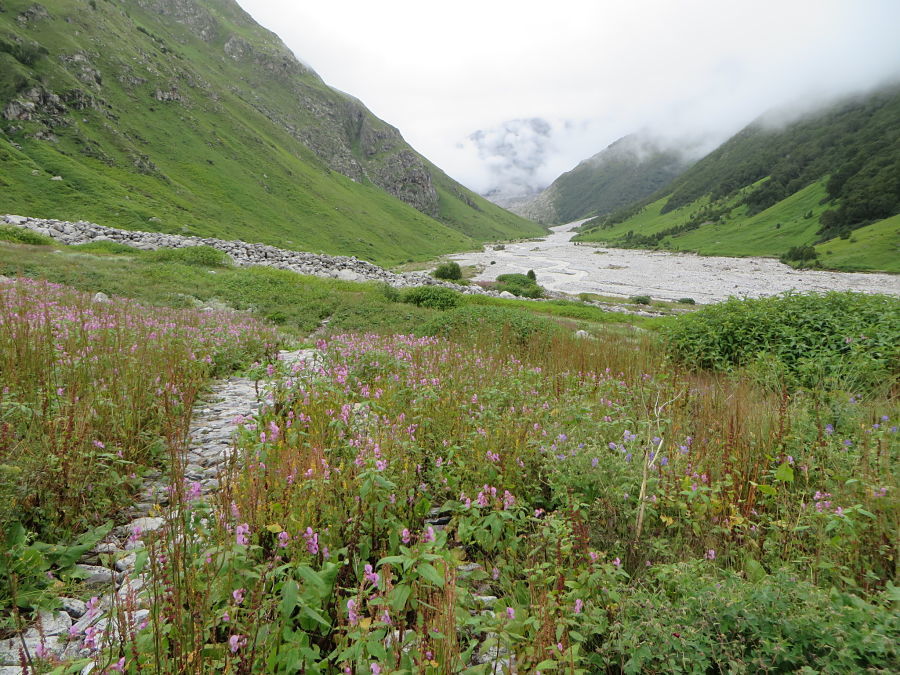 The Valley of flowers was discovered coincidentally by British mountaineer Frank s. Smythe in 1931. He later wrote a book about the valley and since then the place is well known for others and attracted thousands of travellers and botanist to understand the endemic alpine flowers of the valley. It was established as a national park in 1982 and Later it is described as UNESCO'S world heritage site in 1988 list.
We started from rishikesh and stayed first at joshimath after a full day journey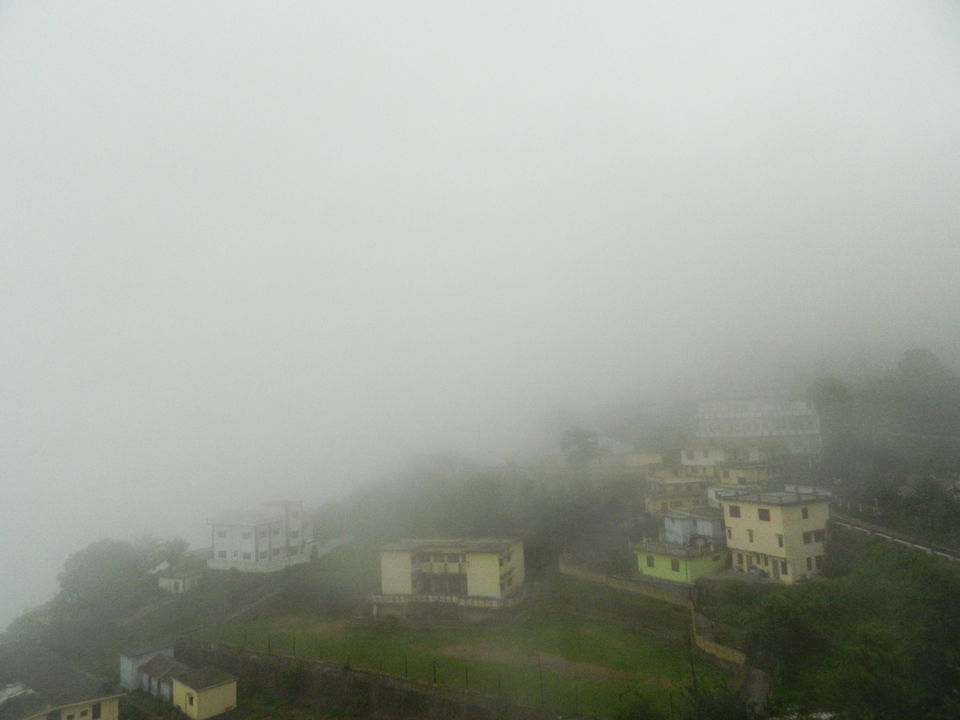 The valley of flowers trek is considered as beginner's trek so anyone with decent health record can do it. People of any age group can join and endure the beauty of the Himalayas.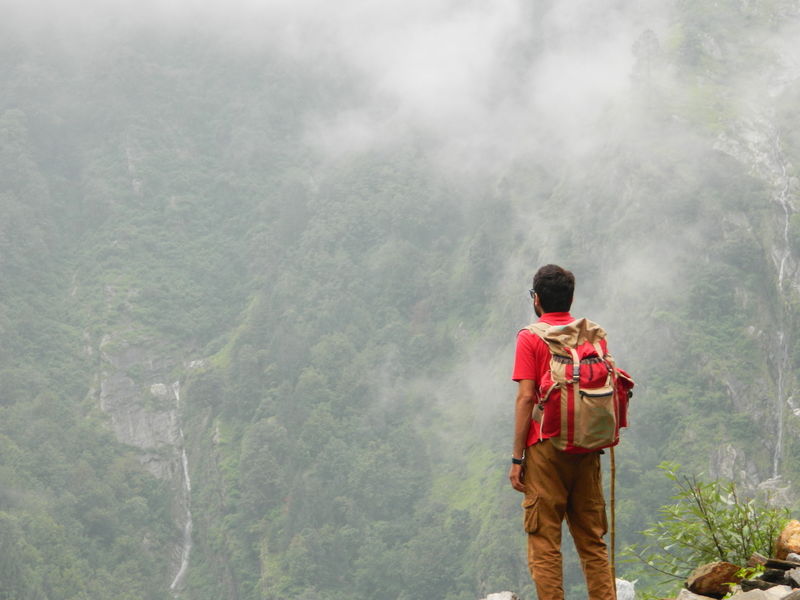 How to reach there..?
The last town which is connected by road is Govinghat. You can reach Govindghat from Haridwar or from Rishikesh by road. Haridwar and Rishikesh are connected to almost all major towns of India by road, train and by air. The trek of 14 km to Ghangharia town starts from Govindghat. From Govindghat you can hire a taxi up to 4 km of the trek as there is the well-constructed road up to 4 km. After that either you have to go by walk or can hire a mule or even helicopter service is also available from Govindghat to Ghanghariya. But I personally recommend you to go by walk or to hire a mule as a mesmerising beauty of the Himalayan mountains can be best visible on the way.
Ghanghariya is the last place for accommodation which stays open for only 4 months of the year. Rest of the time it is covered by snow. From Ghanghariya to the valley of flowers is 3 km of the trek, and the valley itself is expanded more than 7 km it's up to you how much you can cover in a day.
Ghanghariya is the destination for stay for trekkers to the valley of flowers as well as for sikh devotees who are visiting the Hemkund sahib.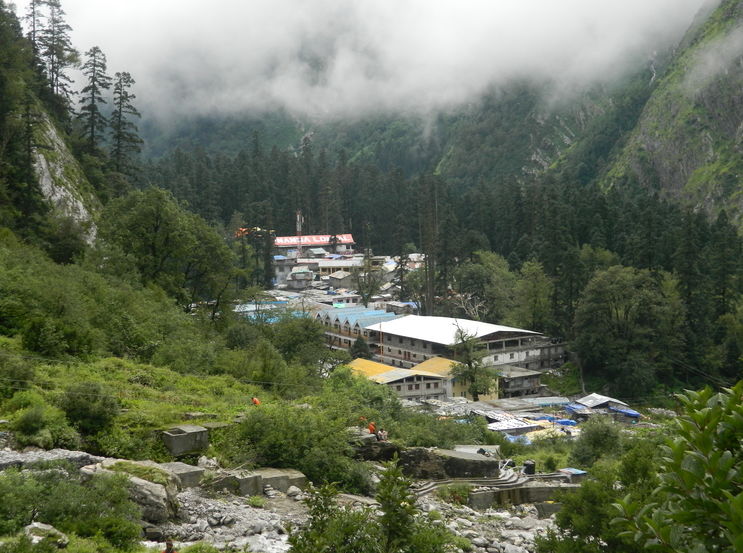 Best time to visit..?
July to mid-September, as its the best time for flowers to grow and multiply. after September, it starts snowfall and the whole valley will get covered with snow later and remain like that for the whole year.
Flora of the area
The Valley of flowers national park is home to many of medicinal and endangered plants. The most common species over there is orchids, primulas, poppies, Daisies Calendulas and anemones. There are other more than 300 different flower as well as plant species found there.
If there is a rain and cloudy atmosphere on trek you can not see the entire view of the valley and even flowers doesn't grow enough without sunlight.
Hemkund sahib our next destination, is another 6 km of a trek by walk or one can go by mule. we visited the Hemkund sahib on next day after our visit to the the valley.Finally at Hemkund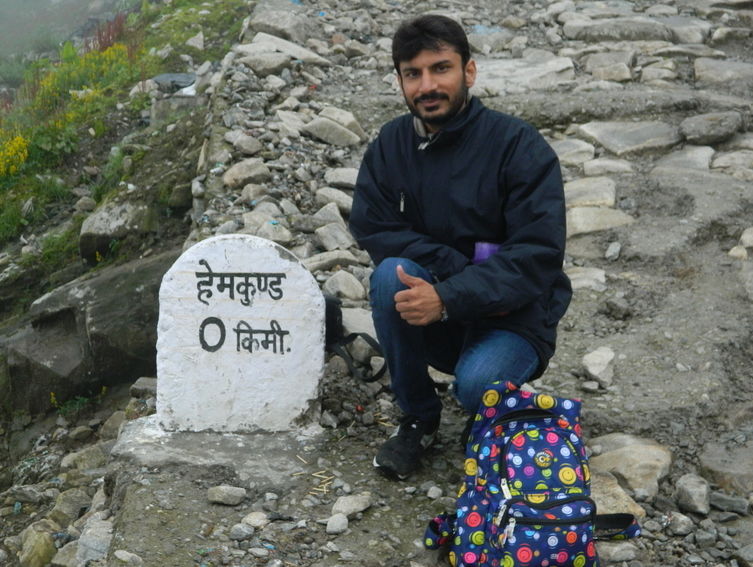 The Lokpal lake and a Lokpal Laxman temple are also attractions at Hemkund sahib. As per sanskrit language Lokpal means protector of the world, Lok means world and pal means the protector.
It is considered as a holy act to get a bath in a cold water of Lokpal lake. You can find many of Sikh people on your way to the valley of flowers who are visiting Hemkund sahib.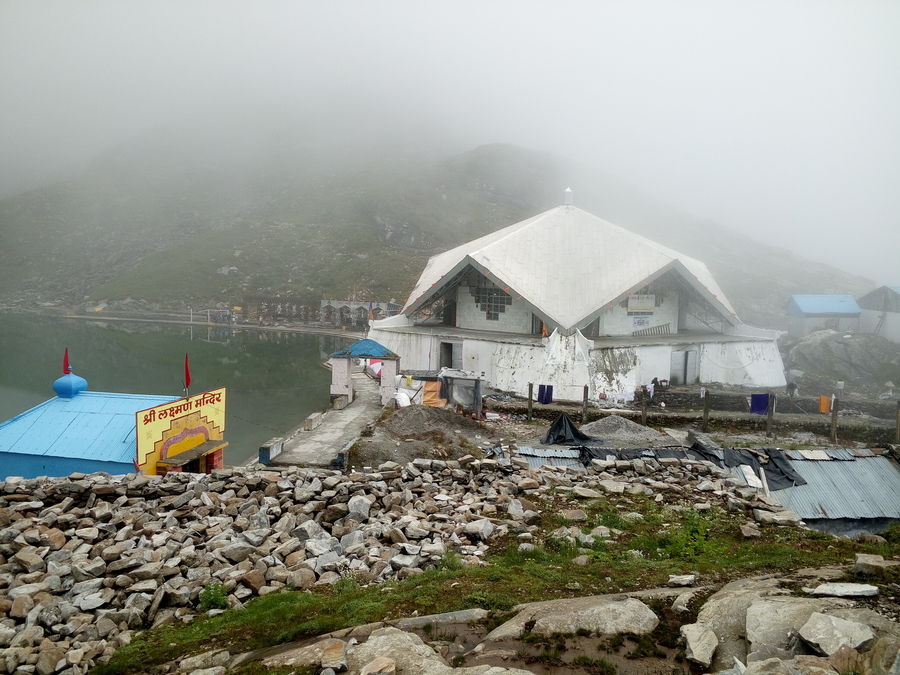 The lake is surrounded by seven mountains peak and their glaciers. The tenth guru of sikh religion, Guru Govind Singh has mediatated on the bank of this lake.
Another unique thing we found on our way to the Hemkund sahib is Brahma kamal flower. The Flower Blooms in between July and august month in mid monsoon and at an altitude range of 10,000 feet to 15,000 feet level. There are many Hindu religious stories related to Brahma kamal, hence it is considered as a holy flower.
On the way to the Hemkund sahib trek, one can find a large number of Brahma kamal flowers after an altitude of 10,000 feet.