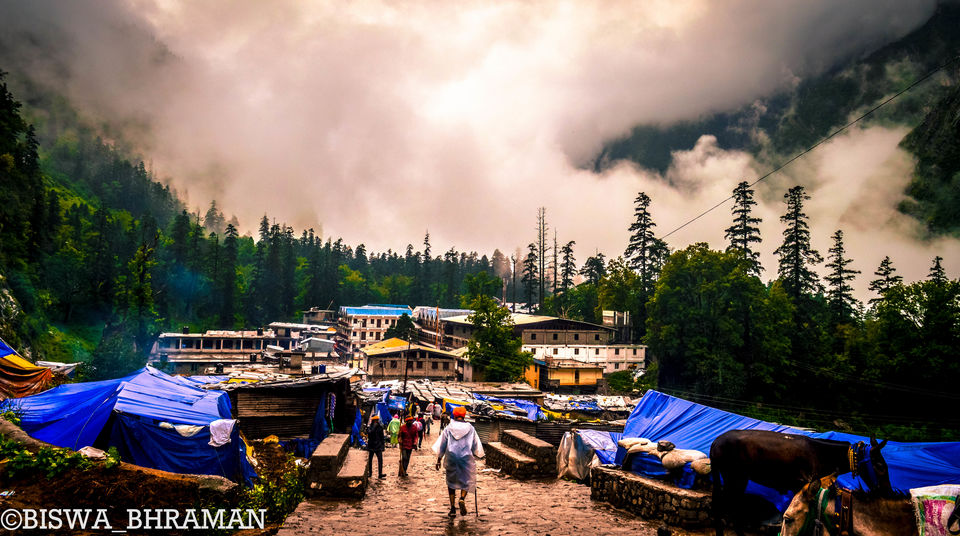 Epilogue ::
Its' been quite a while since the last Himalayan Escapade.Obviously,I was feeling little bit jaded,exhausted from the mundanity of Work-sleep-Work life.So,thought of escaping from the cacophony of city life into the serendipity of Himalayas for a few days.
The escape plan was something like this ::
Day 01: Kolkata-Dehradun-Haridwar
Day 02: Haridwar-Joshimath
Day03: Joshimath-Govindghat-Ghangria
Day04: Ghangria-Valley of flowers-Ghangria
Day05 : Ghangria-Hemkund Sahib-Ghangria
Day06 : Ghangria-Govindghat-Badrinath
Day07: Stay@Badrinath
Day08: Badrinath-Mana-Badrinath-Srinagar(Uttarakhand)
Day09: Srinagar-Rishikesh
Day10 : Rishikesh-Dehradun-Kolkata
Me and one of my college friend took the morning flight @0700 hrs. from Kolkata for onward journey to Dehradun. We reached Dehradun around 1230 hrs. Impromptu,we took a decision to give a visit to Haridwar which is approx.50 km from the capital city. Accordingly, a cab was booked from the Govt. prepaid taxi booking counter housed inside the Airport. We reached Haridwar within 3 hrs. owing to huge traffic at around 0400 pm in the afternoon.After reaching there,we looked around and found a decent lodge @500/- per night near Har ki pauri ghat.I am not naming any particular because there are plenty of budget accommodation available in the town.After getting freshened up we ventured towards Har-ki-Pauri ghat,5 mins walk from our hotel,enjoyed the evening aarati thoroughly. After strolling in the ghat for quite some time we took our dinner @ Dada Boudi r hotel (food was simply awesome) and went back to Hotel around 1100 pm.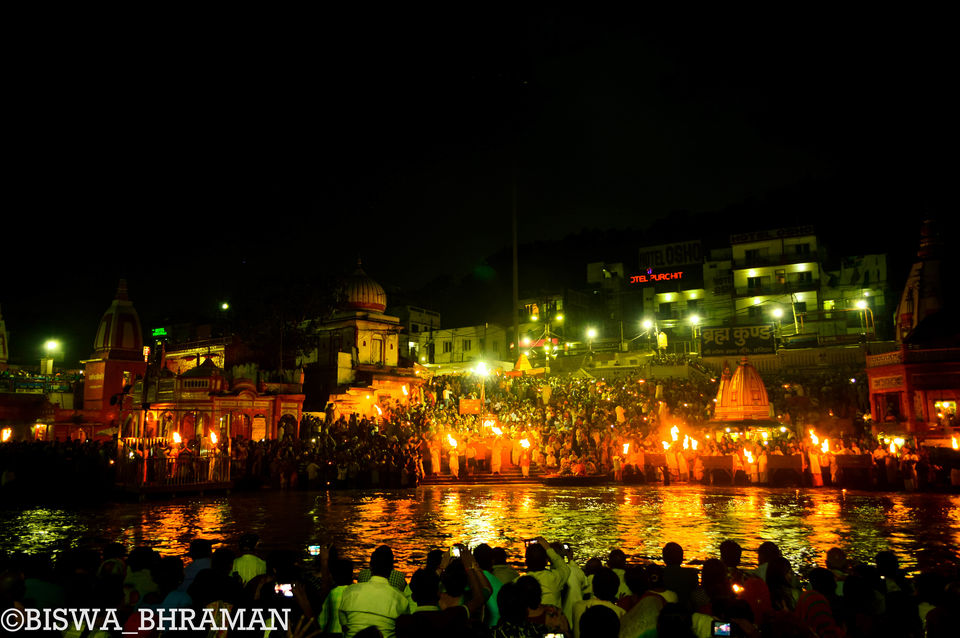 Last night we booked a cab from a local agency for our onward journey towards Joshimath which is around 275 km from Haridwar. Started our journey around 0900 am after taking breakfast and reached Joshimath @0500 pm.Again ,plenty of budget hotels are available in this quaint little hill town@500/night.After checking in we gave a visit to the nearby Math established by Jagat Guru Adi Sankaracharyya.
In the morning, we started our journey towards Govindghat which happens to be the starting point of the trek. Joshimath to Govindghat is around 25-30 km, took around 1 hr to reach there.
Once we reached Govindghat, we completed our breakfast in a nearby shack.It was raining cats and dogs, so took our raincoat as well as the cover for our backpack. We started our trek @0945 am. Its going to be a long trek of 14 kms. to reach to Ghangria. After walking 1 km. ,a bridge to be encountered with.From there Shared taxi services are available up to pulna (4km ahead towards Ghangria). We decided to walk the entire stretch of 14 km. As it was raining heavily, we found it extremely difficult to walk forward. In addition to that, braving a continuous upward gradient with a 40 l backpack was extremely enervating.However, we kept walking taking energy from the scenic surrounding .After walking for around for 5 hrs we reached Bhyundar Valley .This is where Pushpavati river coming down from Valley of flowers confluencing with Bhyundar ganga and taking the name of lakshman ganga. In this route, we encountered lots of sikh pilgrims going for Hemkund Saheb yatra. So,even if you are trekking solo ,you will hardly feel. So after taking rest for 30 minutes we started to trek again.The route seemed to be unending with continuous upward gradient to brave to.After walking for almost 8 hrs. we reached Ghangria.
There are plenty of Budget accommodation available @Ghangria. Therefore, it is okay not to make any prior hotel booking.In addition to that, the Gurudwara@Ghangria also provides dormitory rooms for budget travellers.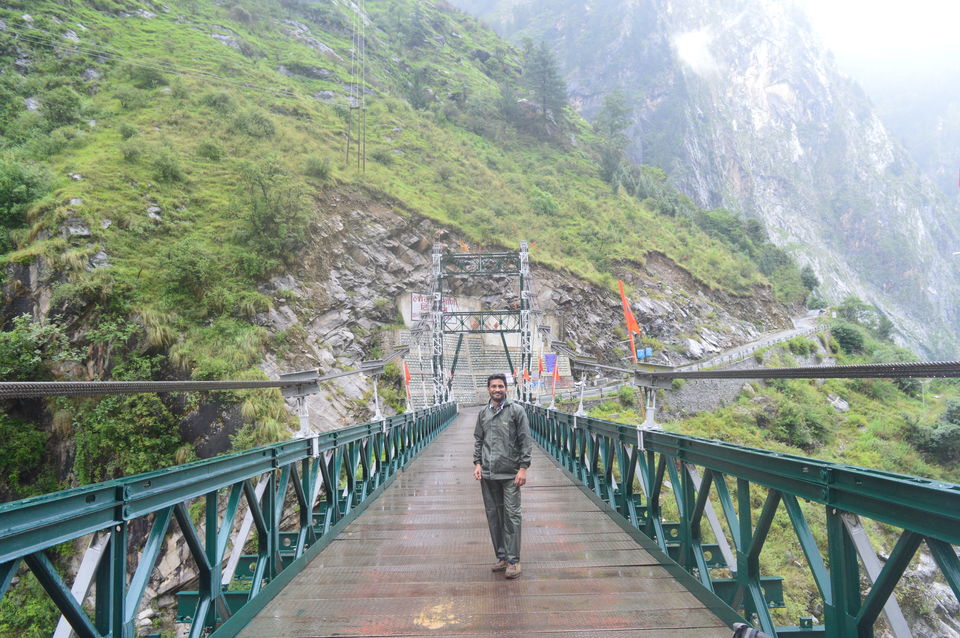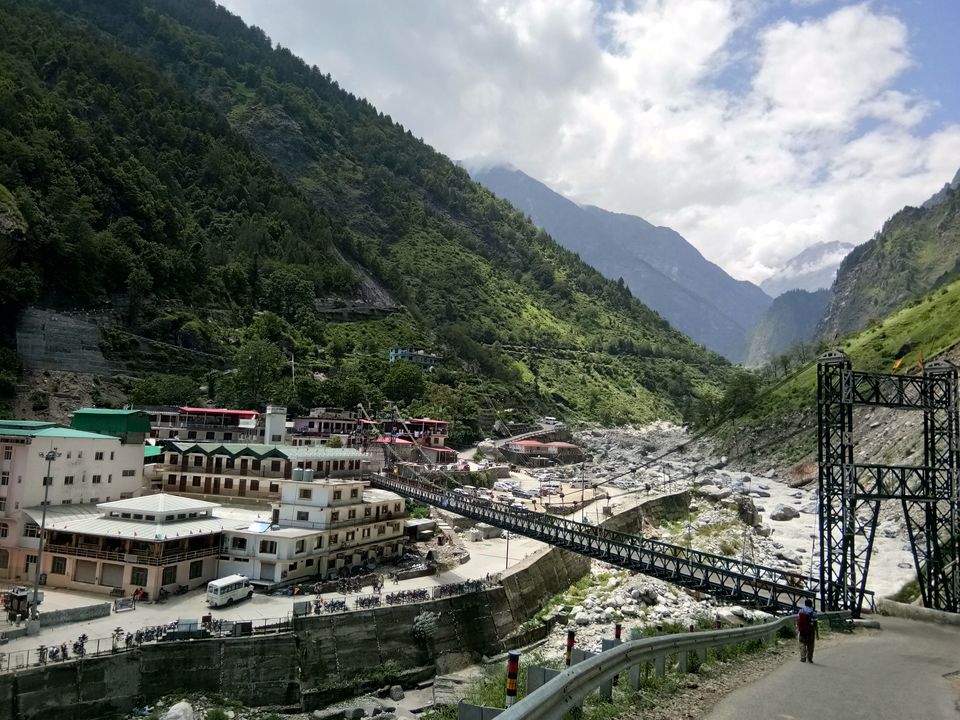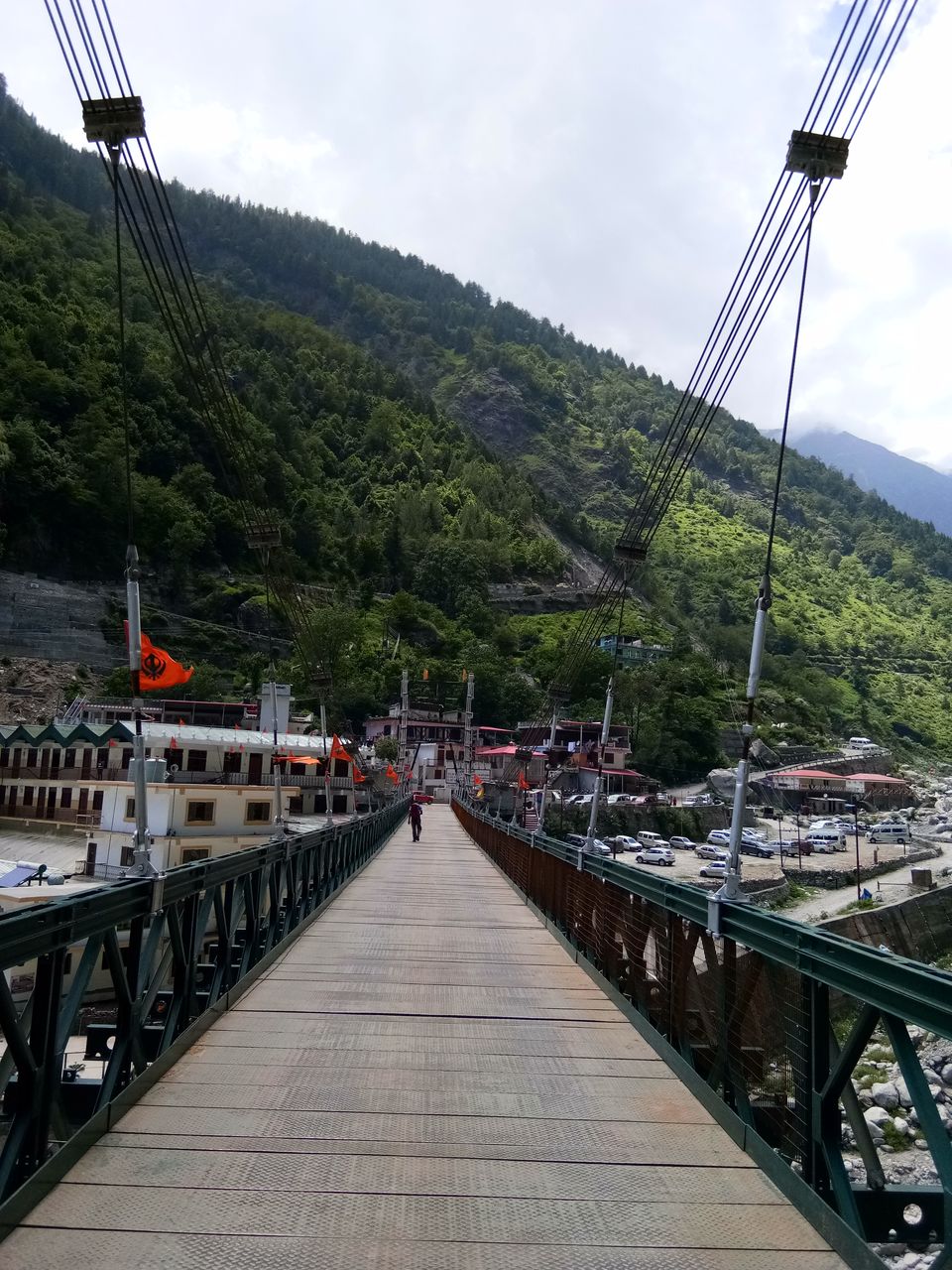 Valley of flowers is approximately 4 km from the Ghangria village.After walking for some hundred meters, we encountered a T point - on the left hand side ,the trail is snaking up to valley of flowers and the other one is going to Hemkund Saheb.
There is a GMVN office issuing permit for valley of flowers with a validity of 3 days charging 150/- per head .The entry timing is 7 am and closing time is 5 pm.
Best Season to visit Valley of Flowers is between July to October.
July to October is pleasant and ideal for the visit of the national park and is good for spotting endangered animals.August and September are eye catching months with blooming flowers.December to May is snow bound and road blocks prevent the tourist from visiting the outdoors.
A scenic place where the nature blooms with its entire vista can be accessible by a tedious but lovely stroll. Eye catching spectacles like the cascading waterfalls, small streams and above all the flowery meadows awaits the visitors all through the way. With the flamboyant paddocks, blue poppy,crystalline streams and majestic peaks, this baroque of flowers is a worthy to watch spectacle.
The trail is moderately steep through the forest ,crossing the mighty pushpabati river is an enthralling experience.We started our trek@0900 am ,reached Vof around 1100 am and came back by 0200 pm with loads of memory and a memory card full of photos.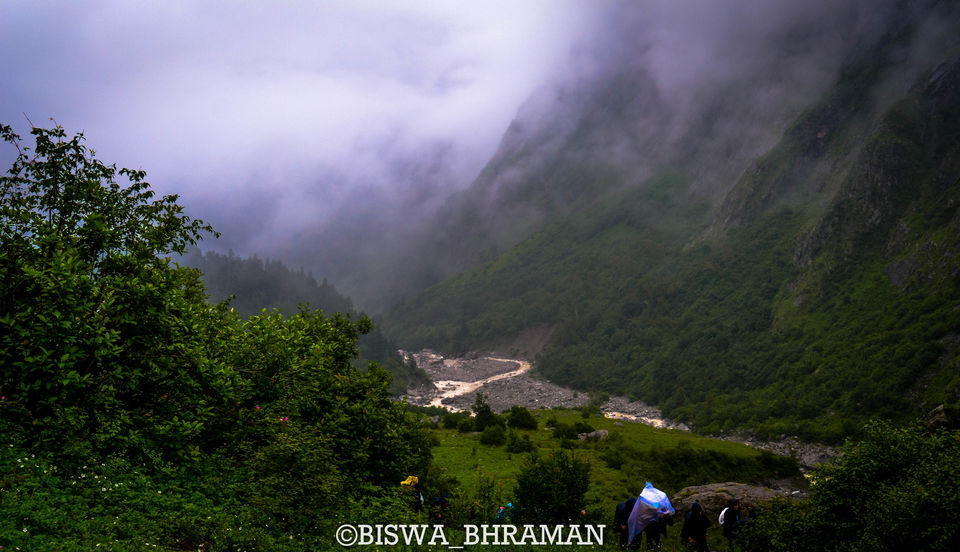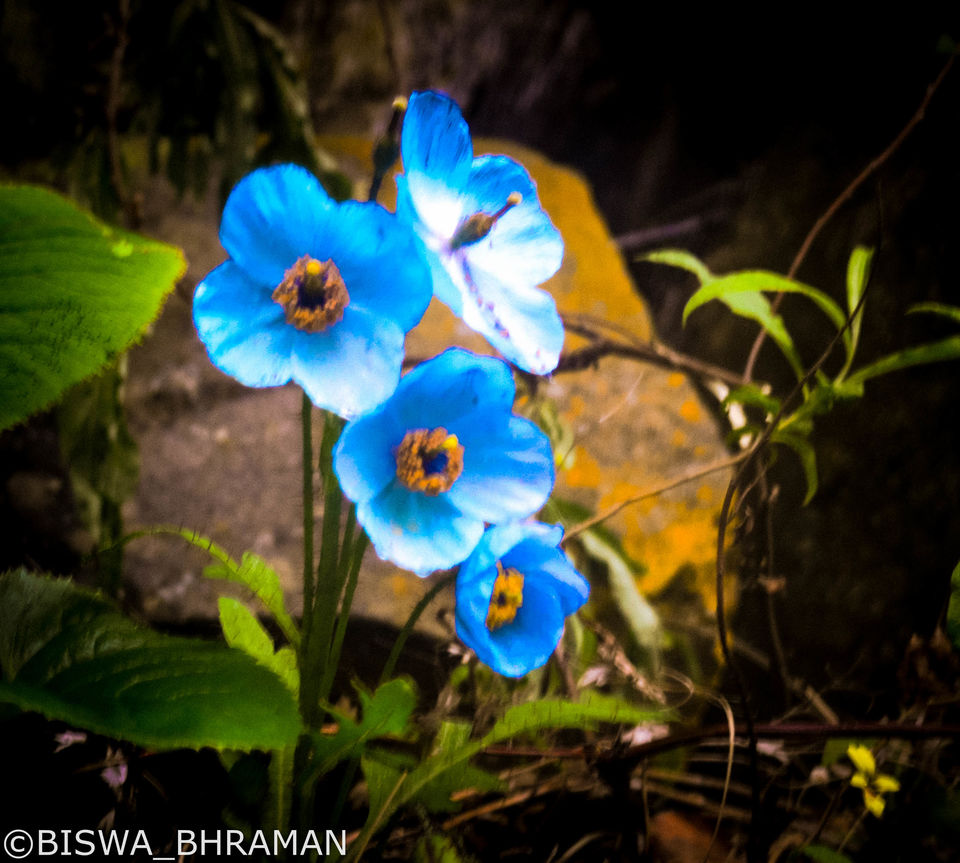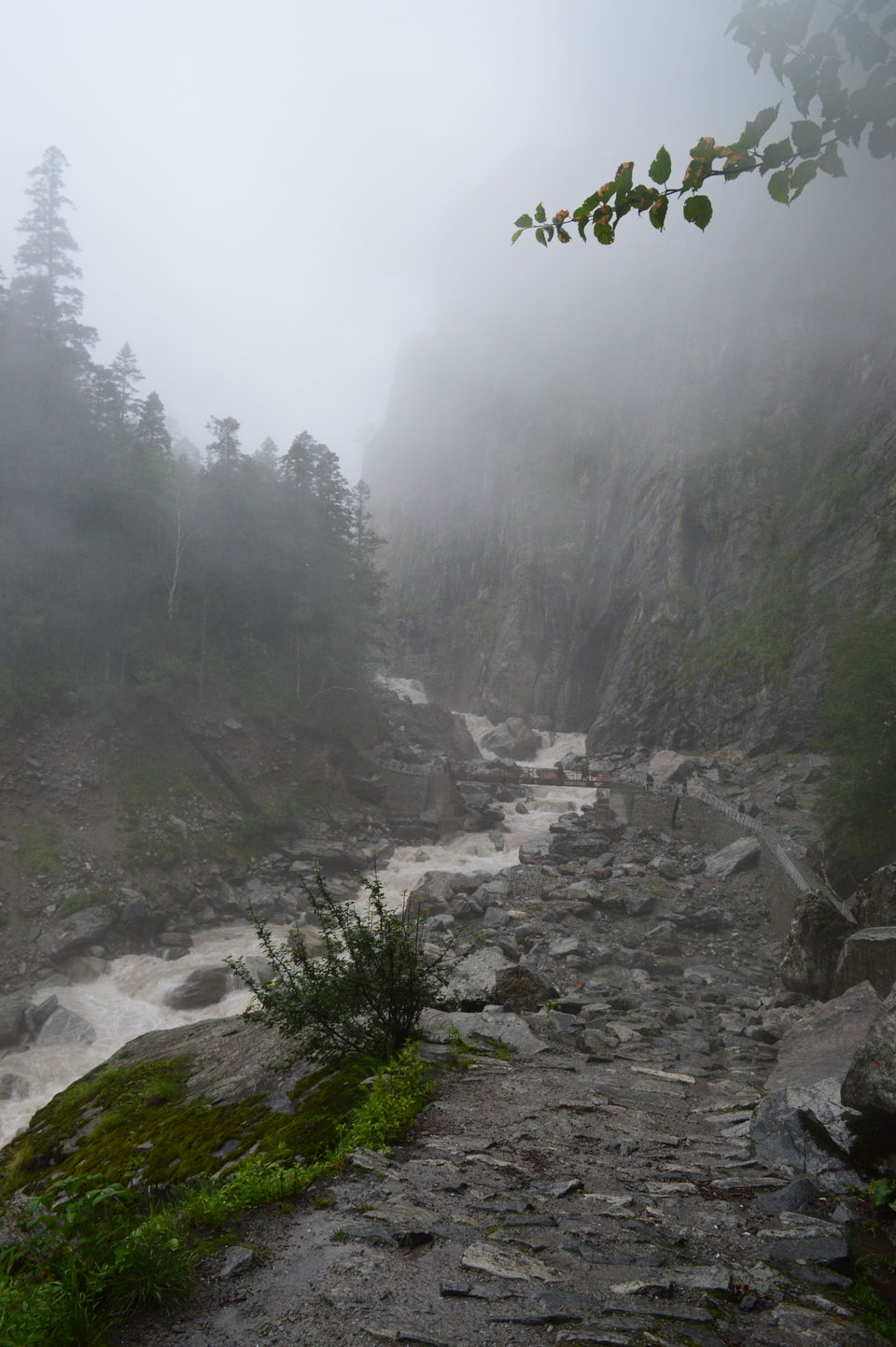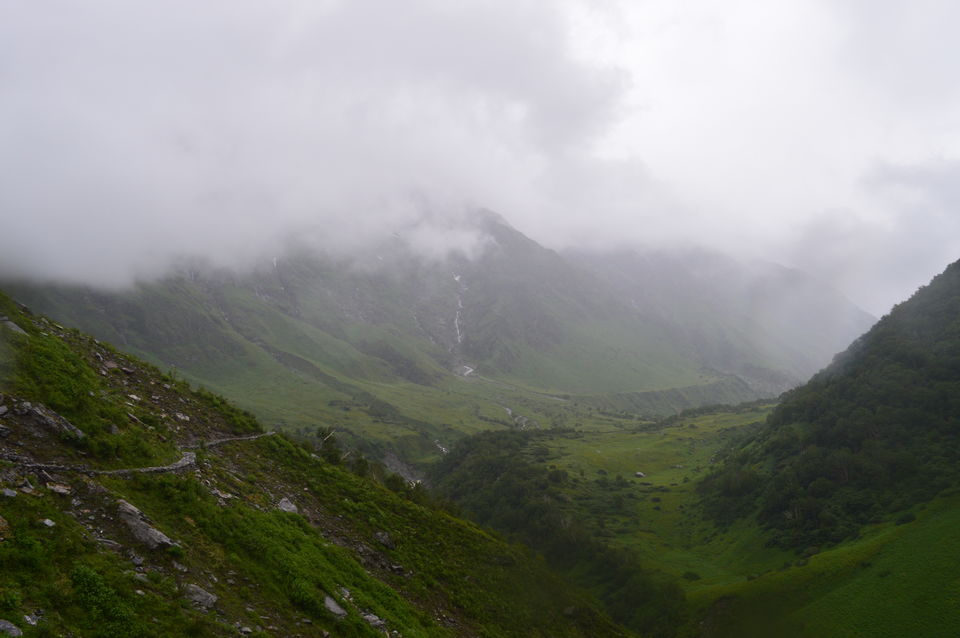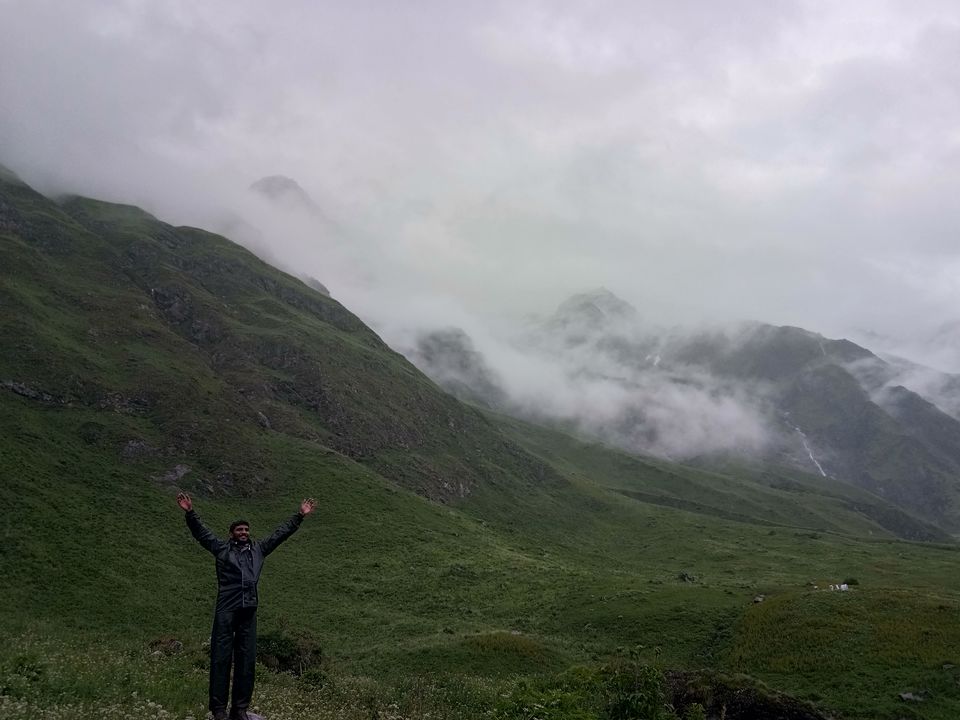 Oh my god!!!!!!!!Perhaps; no really the trek to Hemkund sahib,the 6km stretch(let not the distance fool you) the most difficult part of the whole sojourn.It is going to test you physically but more mentally. The gradient is continuously moving in upward direction making you feel sometimes jaded,an never ending journey to finish.But,that's the thrill for which we go to mountains to push ourselves little bit harder.
Shri Hemkunt Sahib is an important pilgrimage destination for Hindus and Sikhs. Hemkund is the breathtaking Lokpal lake located at an altitude of 4329 m from the sea level.Sikhs consider this as a scared region with one of the famous Sikh Gurudwara placed in the heart of the region. A Hindu shrine dedicated to mythological hero Lakshmana is attractive for Hindu Pilgrims. This temple is built on the banks of Hemkund.
I started my trek@0530 am so that I could descend before 0200 pm owing to scarcity of Oxygen as day progresses. Reached Hemkund Sahib @ 1000 am totally exhausted.They were serving hot tea and khichdi which restore my energy to some extent.It was very cold and drizzling but still took out my camera and captured some precious moments.
If you are not comfortable to walk,mules/pony are available with a cost of 1300/- for to-fro journey.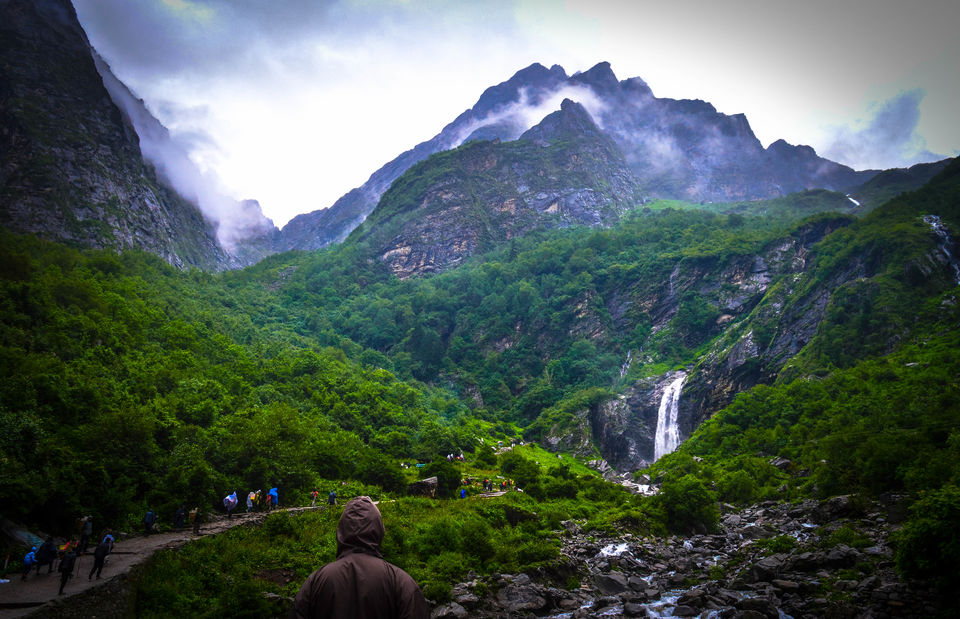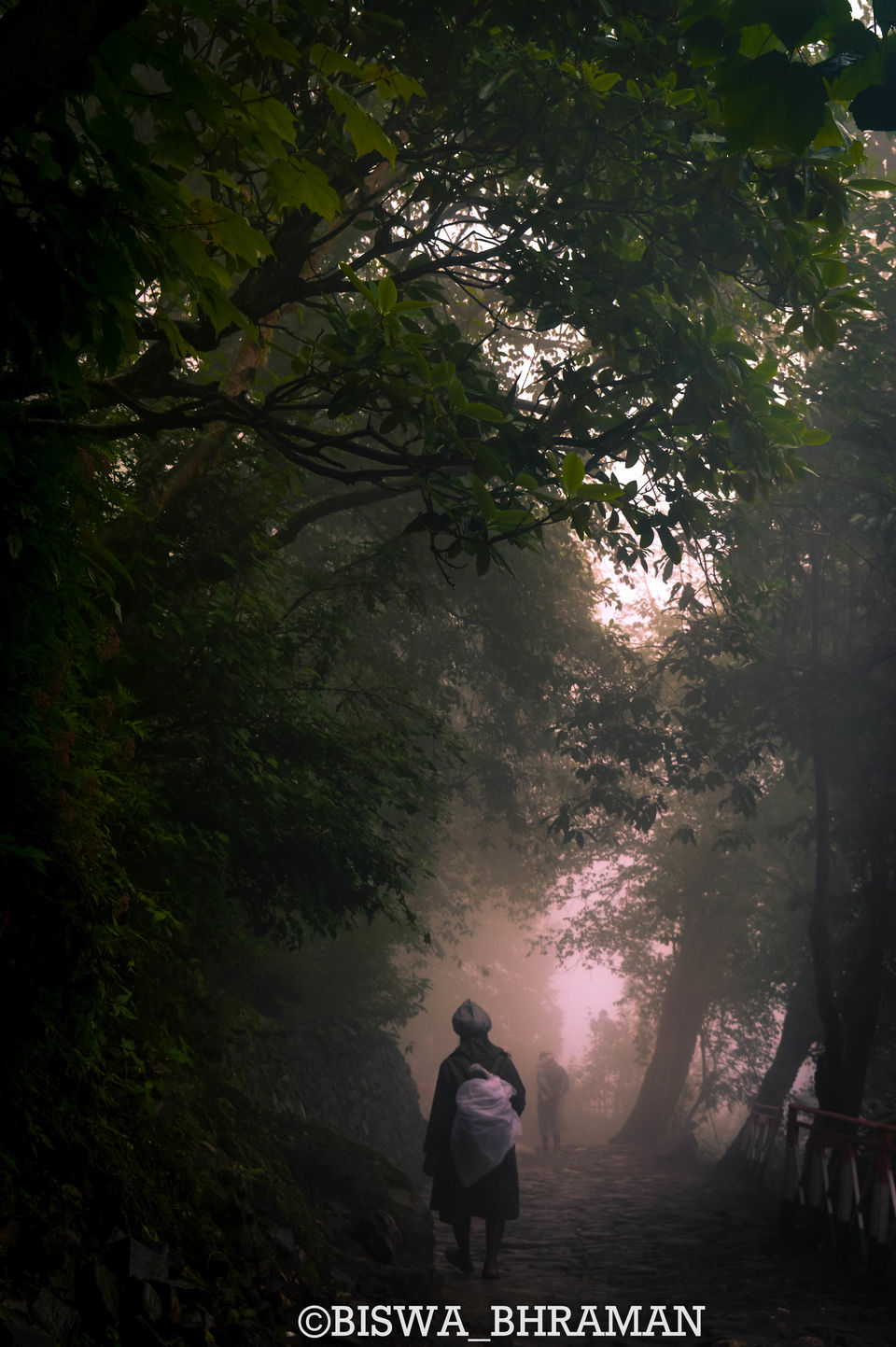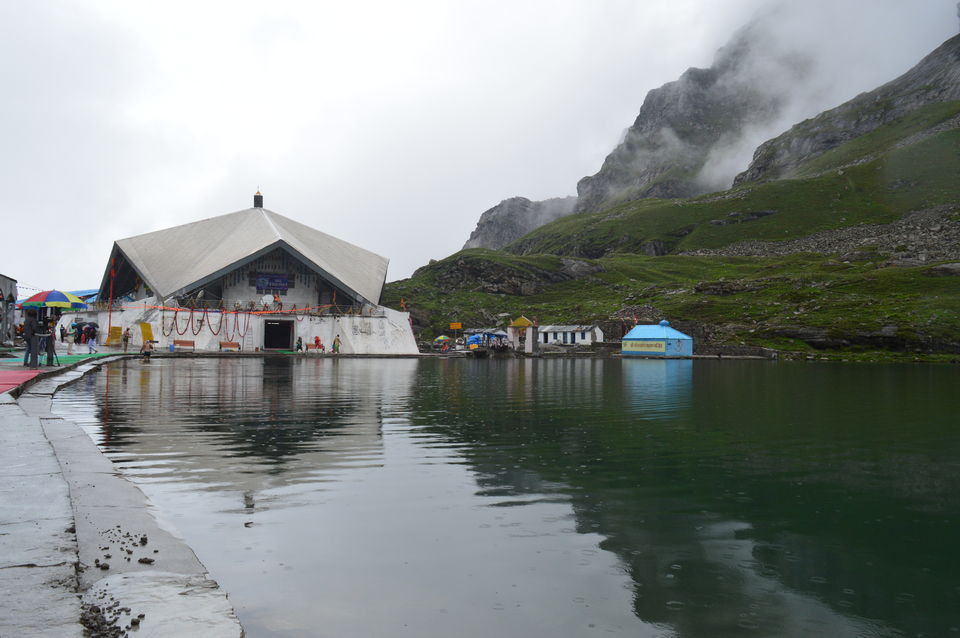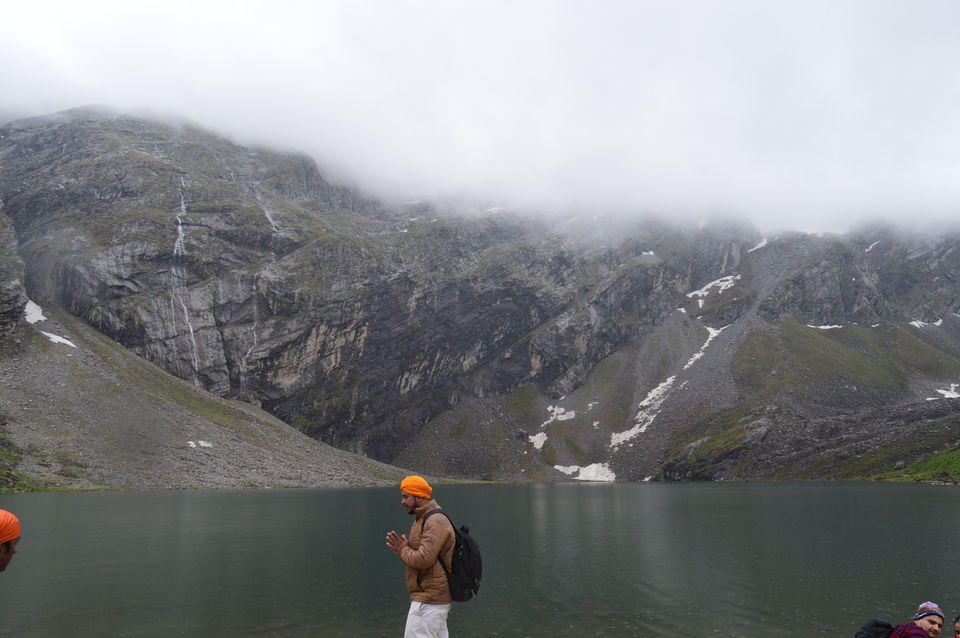 We treked back to Govindghat from Ghangria. It was a decent trek of 14 kms .From Govindghat to Badrinath is around 25 km.We hired a local car and went to Badrinath .Plenty of accomodations are available but the Bharat Sevashram Sangha offers spectacular view of both Mt Nilkantha and the temple.
Guarded on either side by the two mountains Nar and Narayan, the Neelkanth Peak provides a splendid backdrop to Badrinath, one of the 'Four Dhams'. One of the most celebrated pilgrim spots in the country, it plays host to the famous Badrinath Temple.
Main attractions apart from the Temple ::
Very close to Tibet border and it is one of the last villages of India. Most of the tourists who visit Badrinath also come to see the end of the road at Mana. Mana is inhabited by Indo-Mongolian tribes often called as bhotias. Mana is situated 3kms from Badrinath.
Charanpaduka:
Situated 3km above Badrinath Temple lies a beautiful meadow carpeted with wild flowers in the summers. A boulder bearing the footprints of Lord Vishnu is located here known as Charanpaduka. It is said that when Lord Vishnu descended from Vaikunth he stepped on this boulder. The area is a steep climb from the town and is full of caves & boulders.
If you are an adventure junkie,Mt Neelkanth base camp trek can be done from Badrinath with a to-fro distance of 12kms.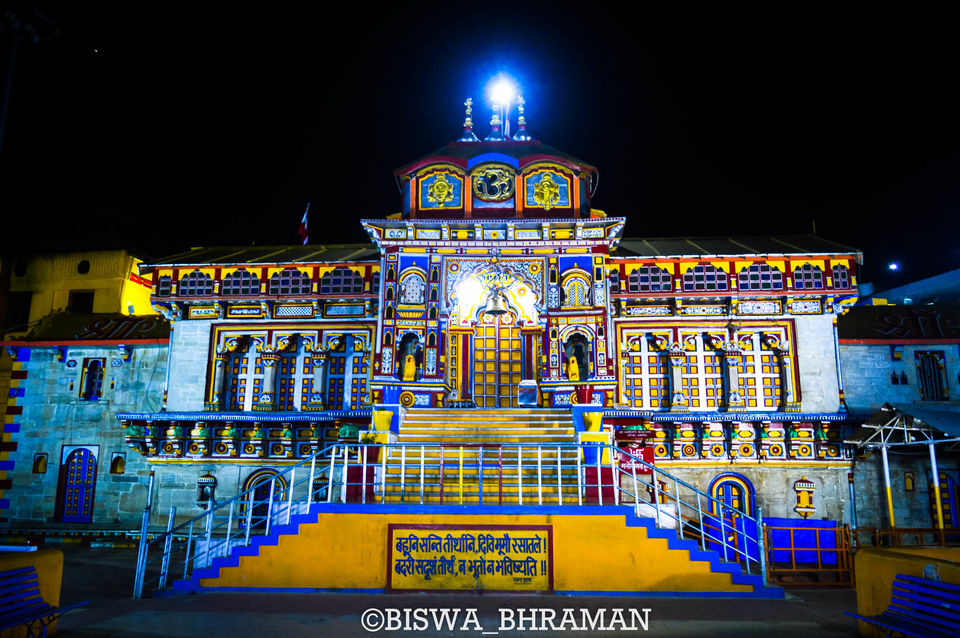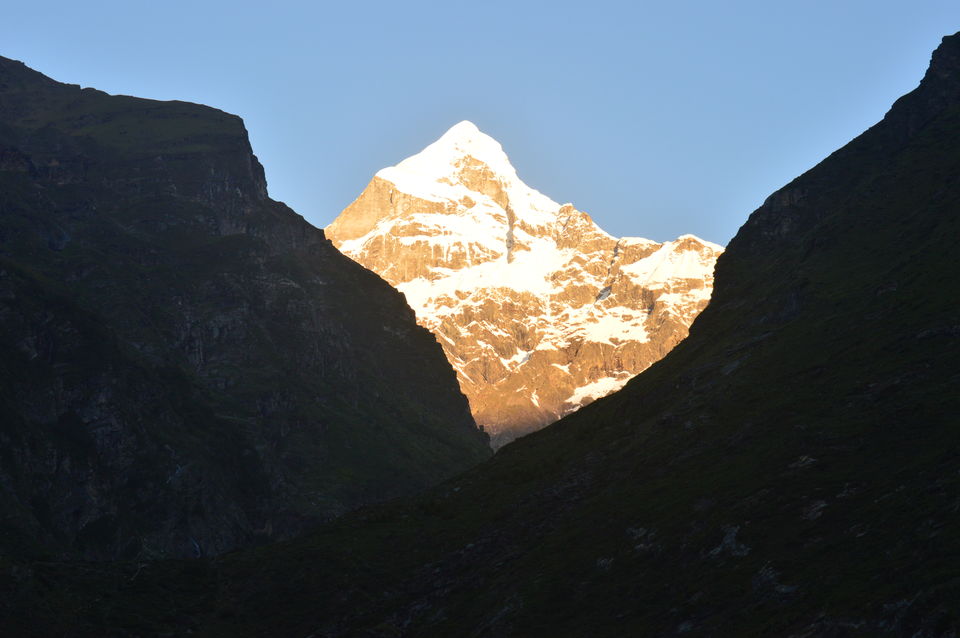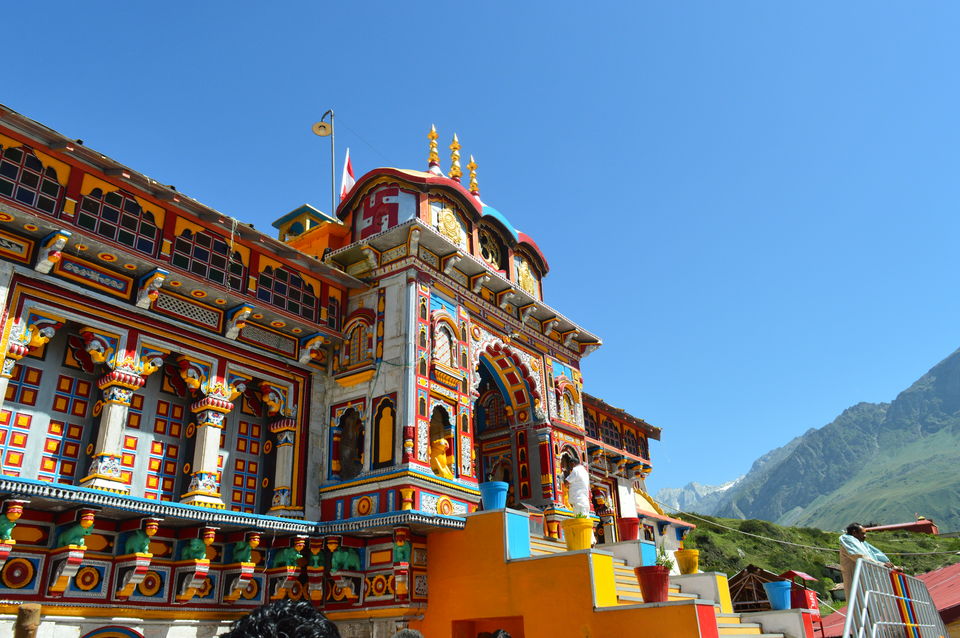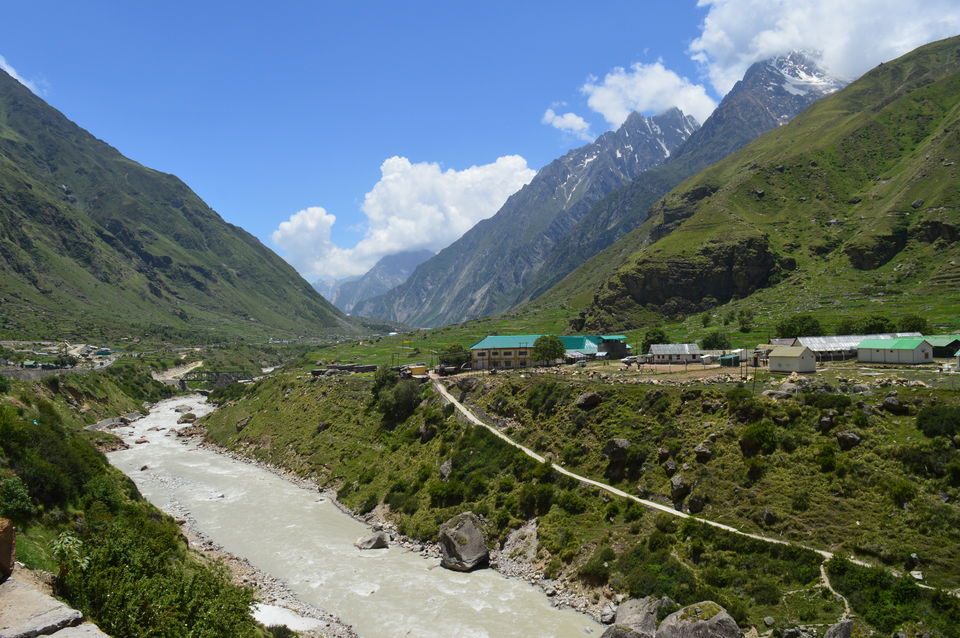 It was a journey encompassed all bits and pieces and created a beautiful neckless of memories.On one side it was mentally challenging and on another it was soothing.This trip offered a veritable smorgasbord of options that is hard to find in a trip.
Keep wandering!!!!!!!!Keep wondering!!!!!!!!!!!!