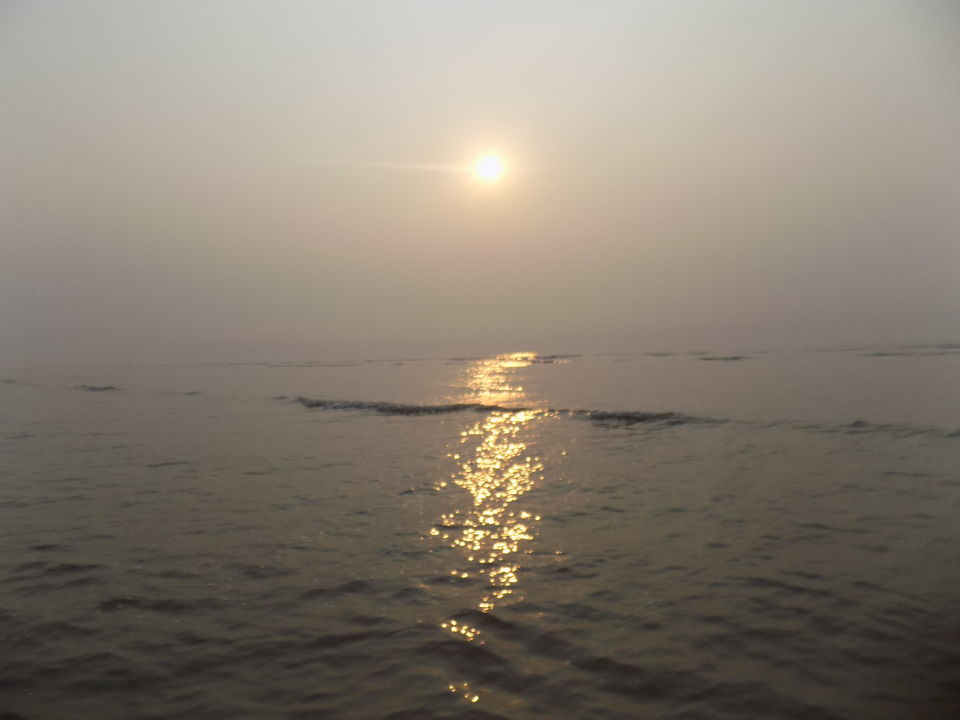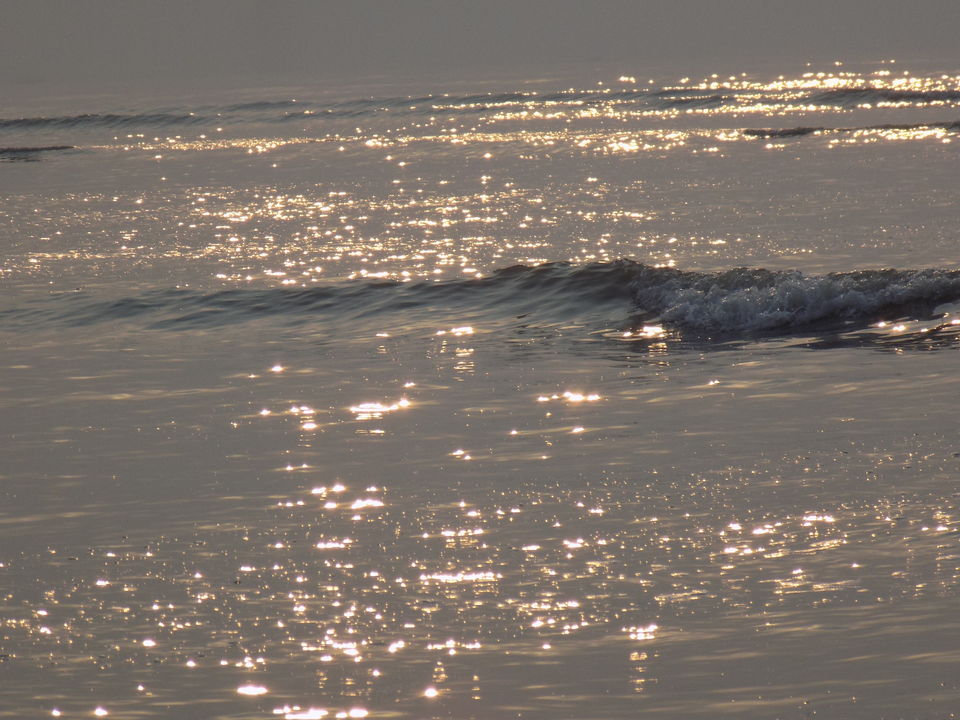 I know many of you have been to Goa, Andaman, Phuket and many more to enjoy sunny relaxing day at beaches and nowadays its common, people going choosing beach as wedding or honeymoon destination or going for celebrating or partying, most of them just wants to escape from their boring jobs and that's obvious right, you can't dig yourself into your Laptop all the time, so give yourself a BREAK!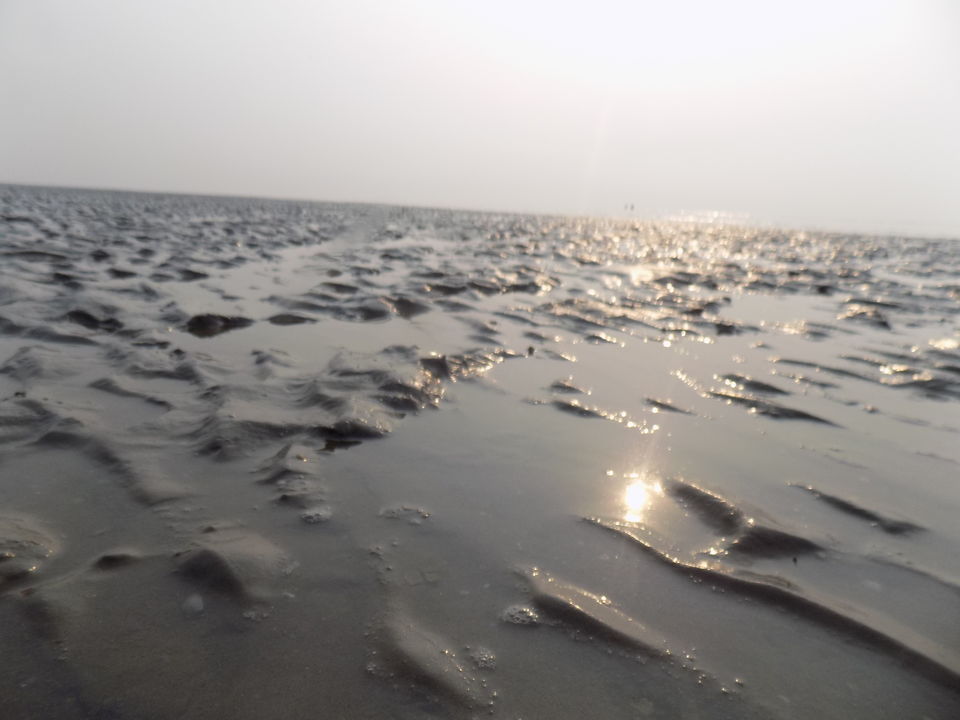 Well, here's one more for you and this beautiful beach is hiding somewhere in South East India, named CHANDIPUR BEACH. This beach is in Odisha (Orissa) which is located 16 Kms away from Balasore Railway Stations on Howrah-Madras line of South Eastern Railways.
When I visited this beach with group of friends. We took a train from Bhubaneswar and took about 4-5 hours to reach Balasore Railway Station and the journey was amazing. Well! where there is group of friends in train, you can imagine what could happen. Haha!
Stayed at Hotel Chandipur which is just 4-5 minutes walk from beach. Actually the actual way to beach from the other side, and we were on some other part so, nothing was same actually. When we reached it was nearly sunset timing so, there so the tides were normal and as we getting the feel of the beach the high started to run the water level was coming up, so few of them who went a few distance ahead, almost middle were coming back fast and we were just on the sea shore enjoying the madness. We went to the hotel after that.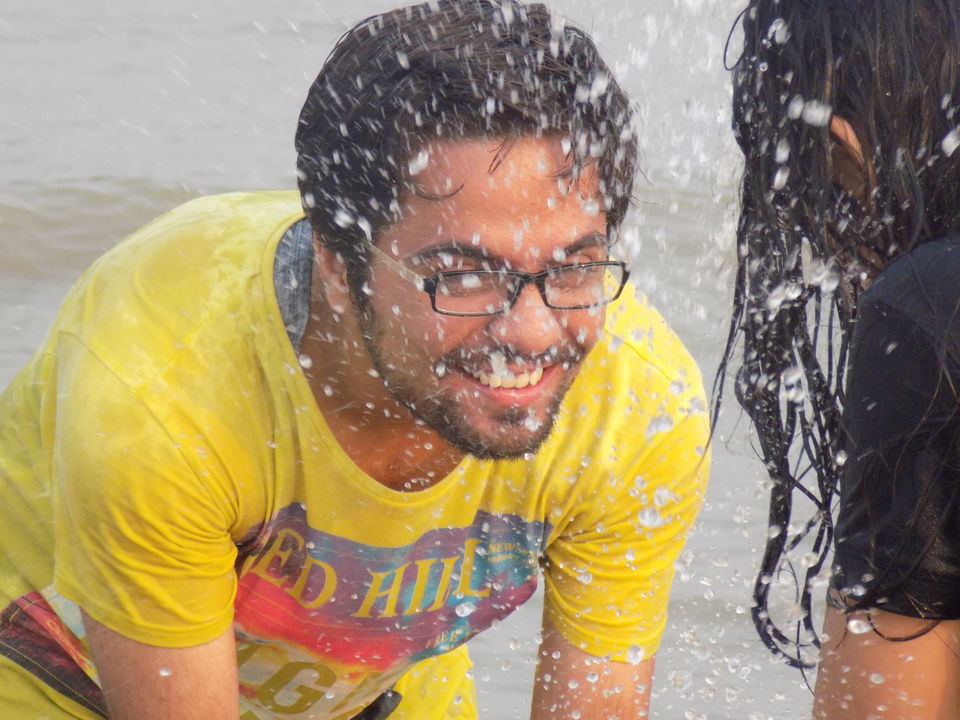 Now next morning when we woke up in the morning hungover, and decided all to get to the beach it was a literally a task for us to achieve as we wanted to sleep and at the same time we didn't wanted to miss the sunrise view at the beach. So, we somehow manage to gather some power and reached at beach. Now this is important because the whole description of the beach will come.
As we reached there, the water level was decreased and after some time again it was above. Then, the reality we got to know was with the sea water moving away approximately 5 kms during low tide and advancing to the shore during high tide everyday, the unique and captivating sight of this sight was actually worth it.
You will see water level vanishing in front of your eyes and at the same time observing its return at rare point. The view was just mesmerizing, silent beach with just the sound of water flowing, trees and sand dune swaying a music. All the hungover went away and we were just enjoying.
We played for a long time there, relaxed our minds, forgot everything and was just throwing water at each other, capturing moments and for the that particular time we were just like we were in our childhood. Other than that you will enjoy rocks under feet which come with high tides at night and sea shells all over the beach. True it is the serene and peaceful landscape of Chandipur captivates the visitor.Also, be careful there might be chances you can have meeting with sea worms as they might want to get into you pants, just kidding they can actually. I am telling this because it happened with my friend we got scared for a little moment but then we managed to get the worm out.
Anyways , after we had enough we went back to our hotel and got freshen up, had breakfast and moved towards our next destination, Panchalingeshwar Temple.
Thank you for reading this amazing blog. I hope you loved it. Keep reading and increase your knowledge. Peace