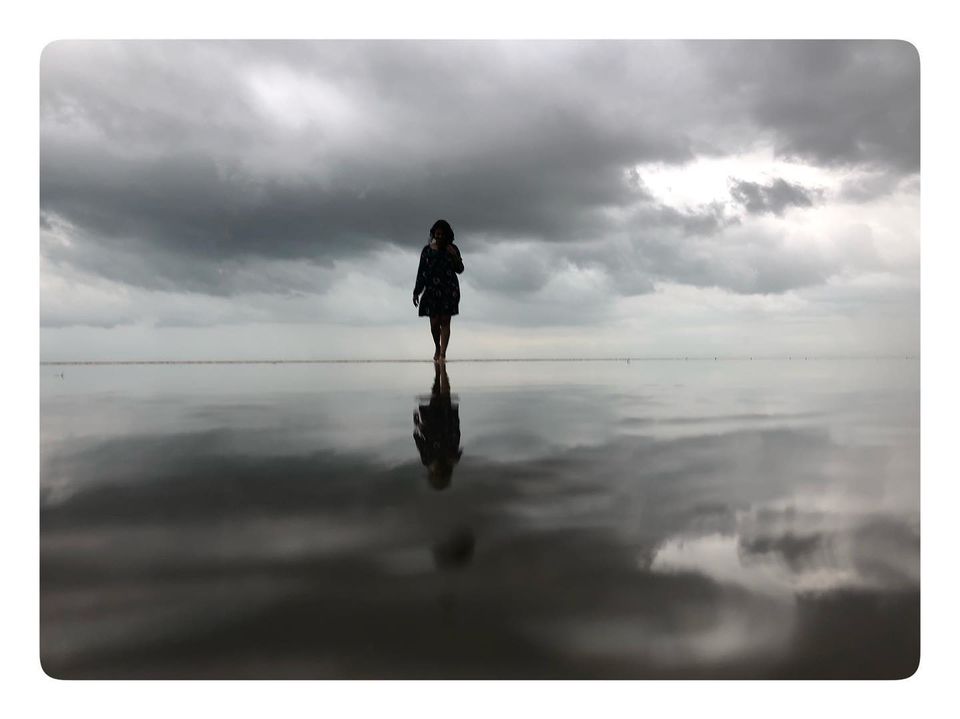 I had been to the Chandipur Sea Beach back when I was a kid. I remember I was very fascinated by this extraordinary beach then and I am fascinated by it now. The sea has always called me..and this time I could walk into it for miles!!
Total Budget of the Trip :
2500 INR per person
Duration :
2 days and 2 nights.
How to Reach:
Take a bus/train from Cuttack or Bhubaneswar. AC option available in both. However, I'd suggest taking the train as it would save you a lot of time and discomfort. We took a train while going to Chandipur from Cuttack. It took us 2 and a half hours in the Jan Shatabdi express. The nearest station is Balasore. It is another 15kms to Chadipur via cab or auto. The cab charged us 350 rupees while auto was for 250 rupees. Even though it's only 15 km it takes around 35-40 mins to reach to Chandipur.
Where to Stay :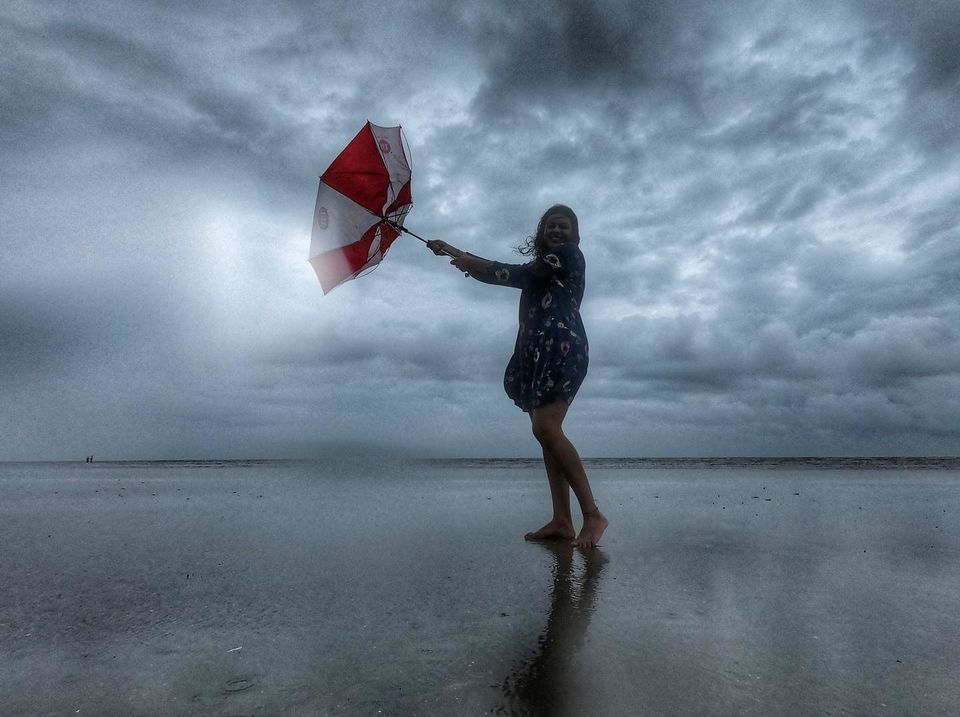 The Odisha Government-owned Panthanivas is strategically located right in front of the beach.
The rooms are spacious and very economical. (1500 with tax for AC room and 1000 for a non-AC room. For booking and more details check their online website).
There are other options too but I found Panthanivas to be the best overall - rooms were good, service was great and the location is excellent.
What to Eat :
Breakfast is complimentary at Panthanivas, and they serve really amazing puri aloo dum.
Funnily though their 4-page menu is just a piece of paper with almost zero functionally (kind of like most Government stuff? :P). So basically they will serve you what they have for lunch and not really what you want to order. But it all tasted good so it was fine I guess.
Chicken pakora in the evening is finger-licking good. Especially during rainy evenings.
You can also try the seafood here. It's pretty famous - especially the pomfret, crabs, and prawns.
Other than Panthanivas there are many food stalls near the beach, but we weren't in a mood to experiment so didn't try. There's a shop selling samosas and vada near the chowk, besides a chicken shop, which was worth the walk!
What to Do :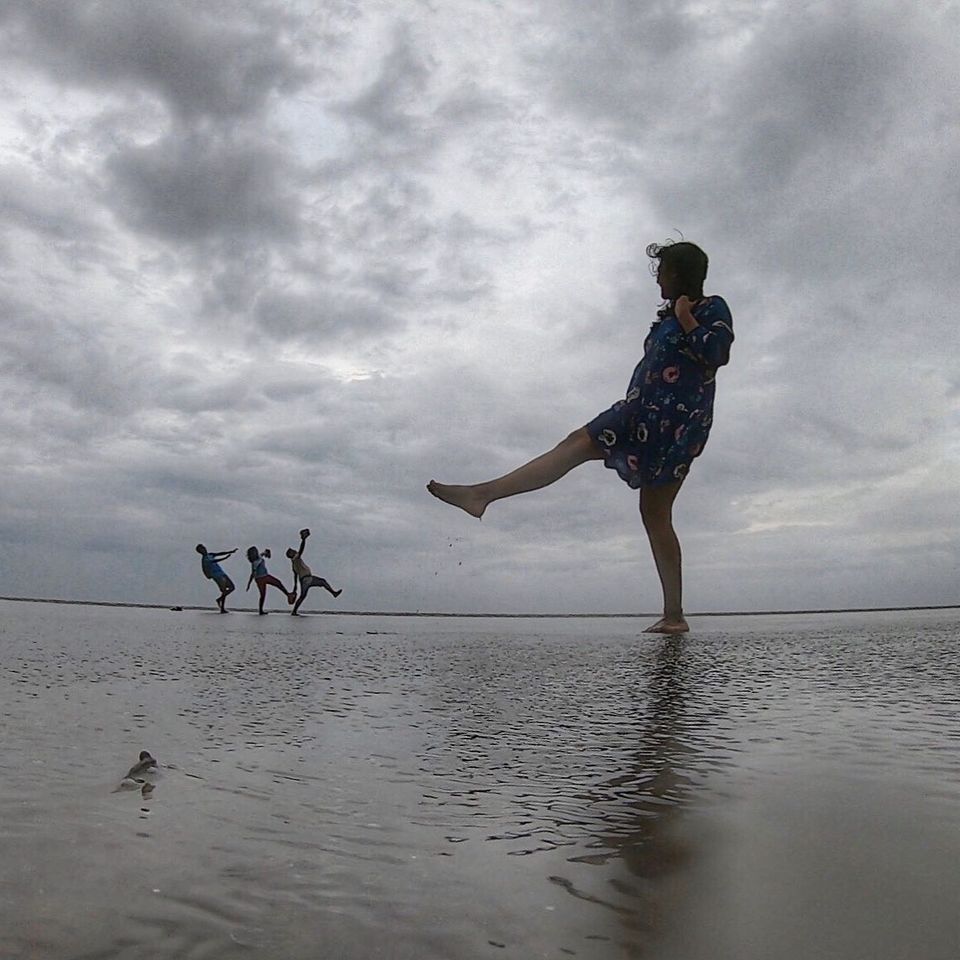 The beach at Chandipur is extremely unique. During high tide, twice a day the sea comes to the shores and then retreats back for miles. Which gives you a chance to walk into the sea and witness one of the most picturesque scenes. Especially during monsoon.
Pretty much just relax and soak in the tranquility of the place.
Also, you can collect a lot of beautiful shells. ????????
What you should know :
The DRDO (Defense Research & Development Organisation) and Missile testing center is located here. Makes sense cause you can walk into the sea and collect the remnants or vital parts when required. Just don't go traipsing into these centers as I'm pretty sure they won't be very welcoming.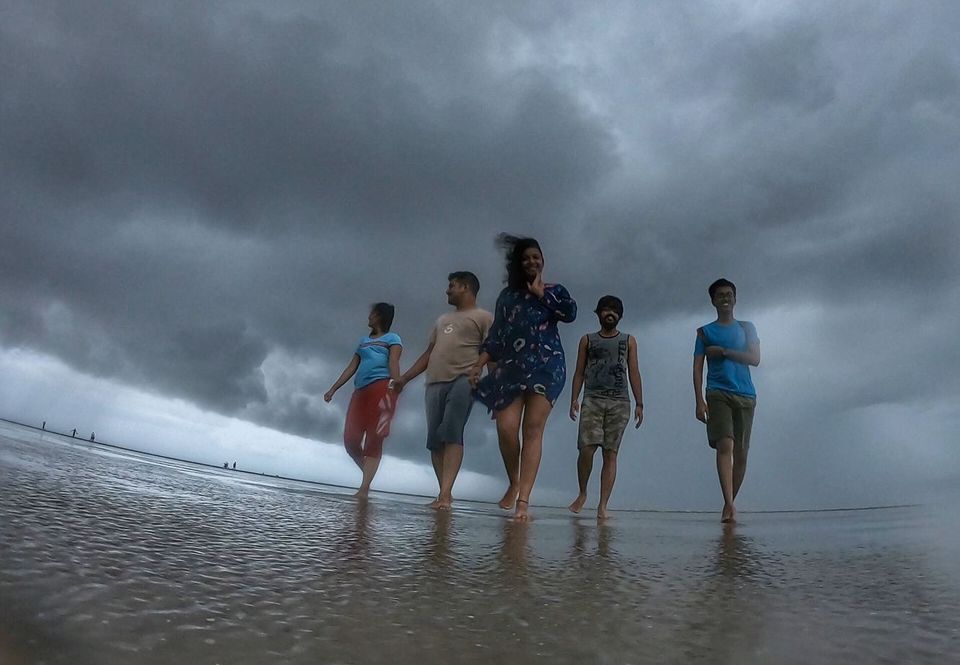 The Treasure indeed lies in one's own backyard.
Frequent Searches Leading To This Page:-
Orissa Tour Package, customized holiday tour packages for Odisha, Unlock Holidays offers on odisha, Diamond Triangle Of Odisha Tour, best tours in Odisha