The monsoons are nearly over and autumn is knocking on our doors, with clearer skies and the fragrance of festivity in the air. October is also the time when nature undergoes a subtle change and the temperature starts getting cooler, making the overall travel experience more pleasurable.
No matter whether you're thinking of taking a quick break during Dussehra, or feel like spending a month away from home this season, working from a remote location - now is the time to plan!
Here's a list of the 10 best places where you can travel in October and fill your soul with some great experiences.
1. Kolkata, West Bengal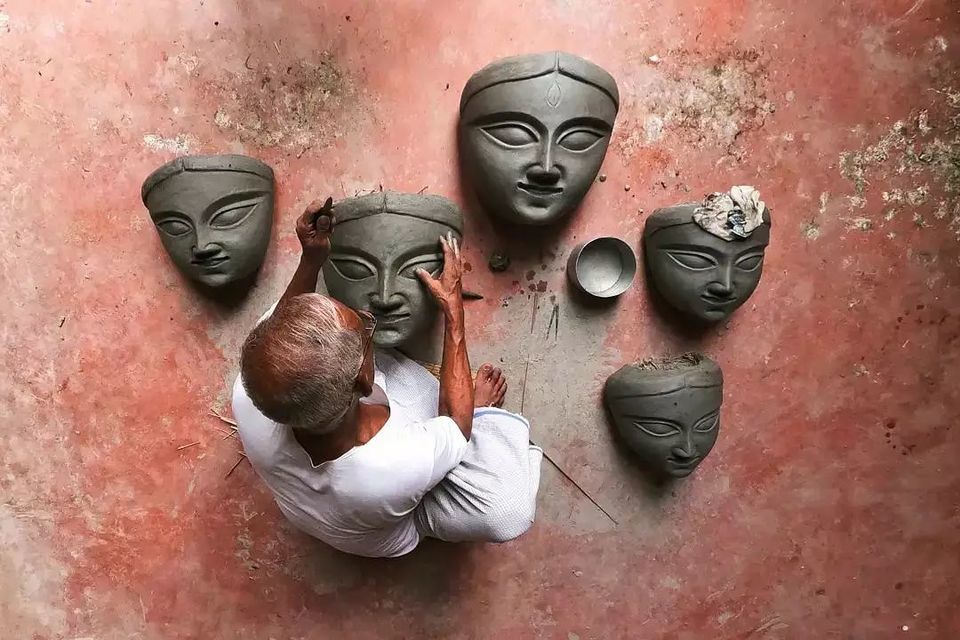 What can be better than landing up in the 'City of Joy' during Durga Pujo? As the smell of Shiuli (night-flowering jasmine) lingers in the air, and the rhythm of dhaak can be heard at every nook & corner, your heart will surely fill with happiness to witness one of the biggest festivals - not just in India, but in the world!
The festivities would last for a week when the entire city comes to life and people are out on the streets, hopping from one spectacularly decorated Puja pandal to another, binging on puchka, egg rolls, and biriyani, catching up with friends and family!
Your trip to Kolkata in October would leave you utterly impressed as you witness this grand celebration. Visit the rajbaris (heritage houses) in North Kolkata, where the Pujo is held for over 100 years, and don't miss out on trying the bhog (food served to the Goddess).
Places to visit: Apart from enjoying the Pujo vibes, you must also visit - St. Paul's Cathedral, Victoria Memorial, Princep Ghaat, Kalighat Kali Temple, Indian Museum, drive down the Howrah Bridge, walk around College Street, shop at New Market.
2. Darjeeling, West Bengal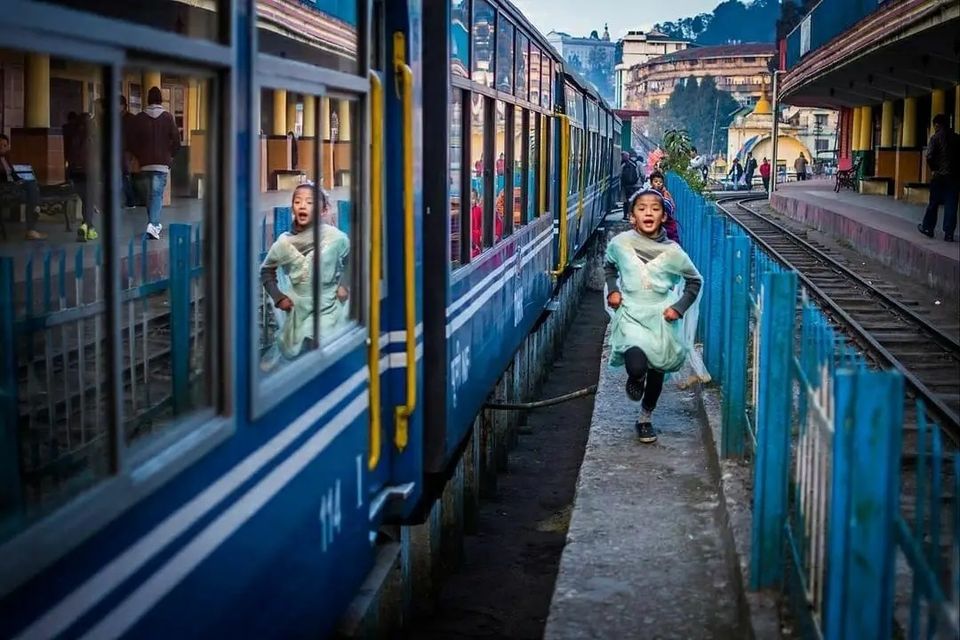 Quaint monasteries, warm & friendly people, gorgeous sunrises, and the old-world charm of Darjeeling make it a popular destination among travelers. If you are dreaming of waking up to see the unparallel views of Mt.Kanchenjunga, then head off to Darjeeling during October! The scenic vistas of the rolling hills dotted with tea gardens and pine trees will leave you mesmerized.
Go for a toy train ride, that has been operating since the British Era and now, it's marked as one of the UNESCO Heritage Sites in India. Stop by Glenery's to have some freshly baked caked with a cup of tea, walk around the monasteries in Ghoom, spot the rare Himalayan animals at the Darjeeling Zoo, drive to Tiger Hill and Mirik Lake, and soak in the serenity of this picturesque destination, which is often called 'The Queen of Hill Stations'.
Places to visit: Tiger Hill, Padmaja Naidu Zoological Park, Peace Pagoda, Rock Garden, Ghoom Monastery, Indian Mountaineering Institute, Batasia Loop, Singalila National Park and St. Andrew's Church etc.
3. Shillong, Meghalaya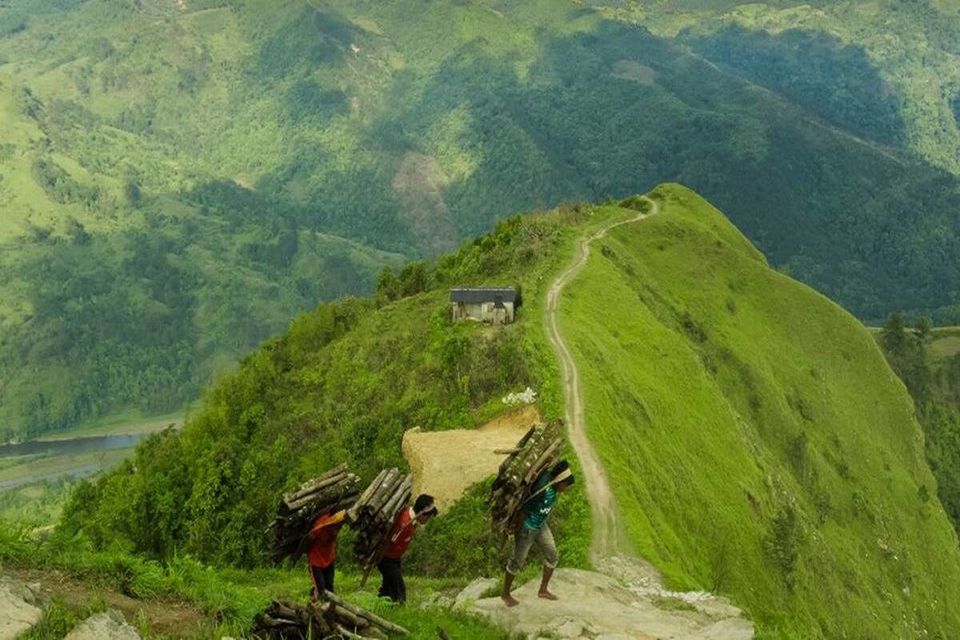 The capital city of Meghalaya lies in the far-east of the country, and in October, Shillong gets covered in a lush green veil. Home to numerous waterfalls, you can drive around this otherwise sleepy town, enjoying the beauty of nature. There are several churches and museums in Shillong which are totally worth visiting, if you wish to know more about the history and heritage of this place. Meghalaya is home to various tribes, and their cultural mix would leave you in awe!
While it's the gateway to other enchanting places in Meghalaya, you can explore places like - Mawsynram, Laitlum Canyons, Mawphlang (home to Meghalaya's Sacred Forest), Mawlynnong, Dawki Lake etc., as well as hike down the Living Roots Bridge. Over the last few years, Shillong has gained much popularity for the Cherry Blossoms Festival, when happens usually in the last week of October or the beginning of November - so in case you're lucky, you might get to see the vibrant flowers blooming all around you!
Places to visit: Umiam Lake, David Scott's Trail, Butterfly Museum, Elephant Falls, Police Bazaar, Shillong Peak, etc.
4. Andaman & Nicobar Islands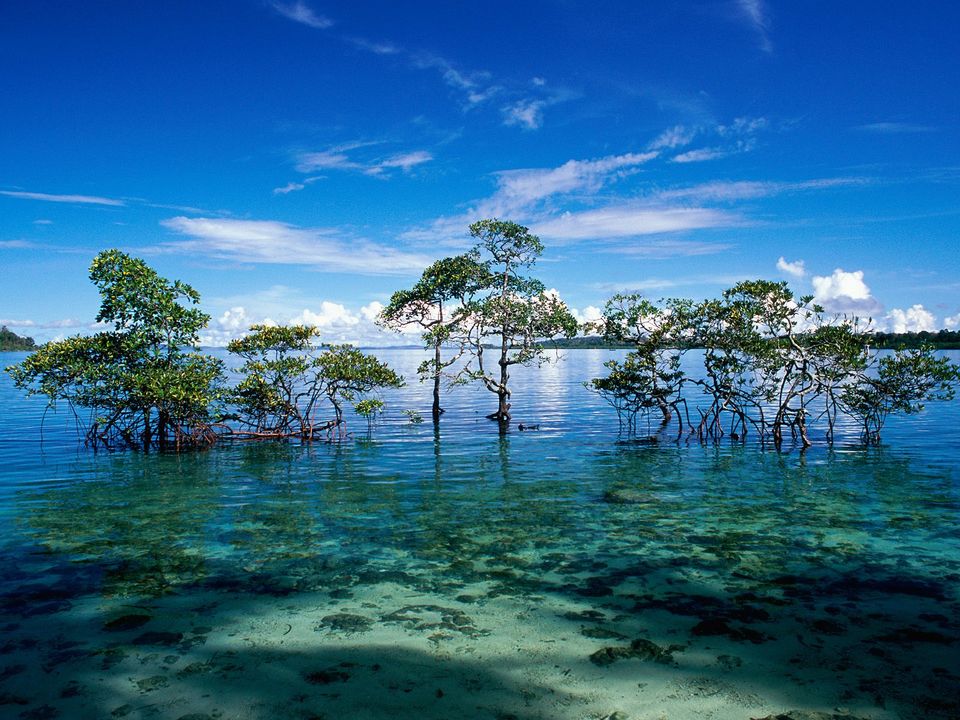 The gorgeous archipelago shining bright on the Bay of Bengal is nothing less than a paradise for beach lovers! Known for the abundant coral reefs clubbed with adrenaline-pumping water sports, breathtaking flora & fauna alongside rich heritage and history, pristine white beaches and rarely explored islands - Andaman & Nicobar is definitely worth visiting! The tourist season begins in the month of October and lasts till January, as the weather is extremely pleasant during this time, and the water is clear to spot the marine life while diving.
Port Blair, the capital, has an airport and seaport which connects with the rest of the country. The other popular islands are connected via multiple daily ferries. Spend a couple of days in Port Blair, before heading off to explore the islands. Havelock, Neil, and Ross Islands are popular among tourists and you'd find some great beachside properties to relax and unwind, during your vacay!
Places to visit: Radhanagar Beach (Havelock Island), Cellular Jail (Port Blair), Laxmanpur Beach (Neil Island), Chidiya Tapu (Port Blair), Baratang Island and Jolly Buoy.
5. Munnar, Kerala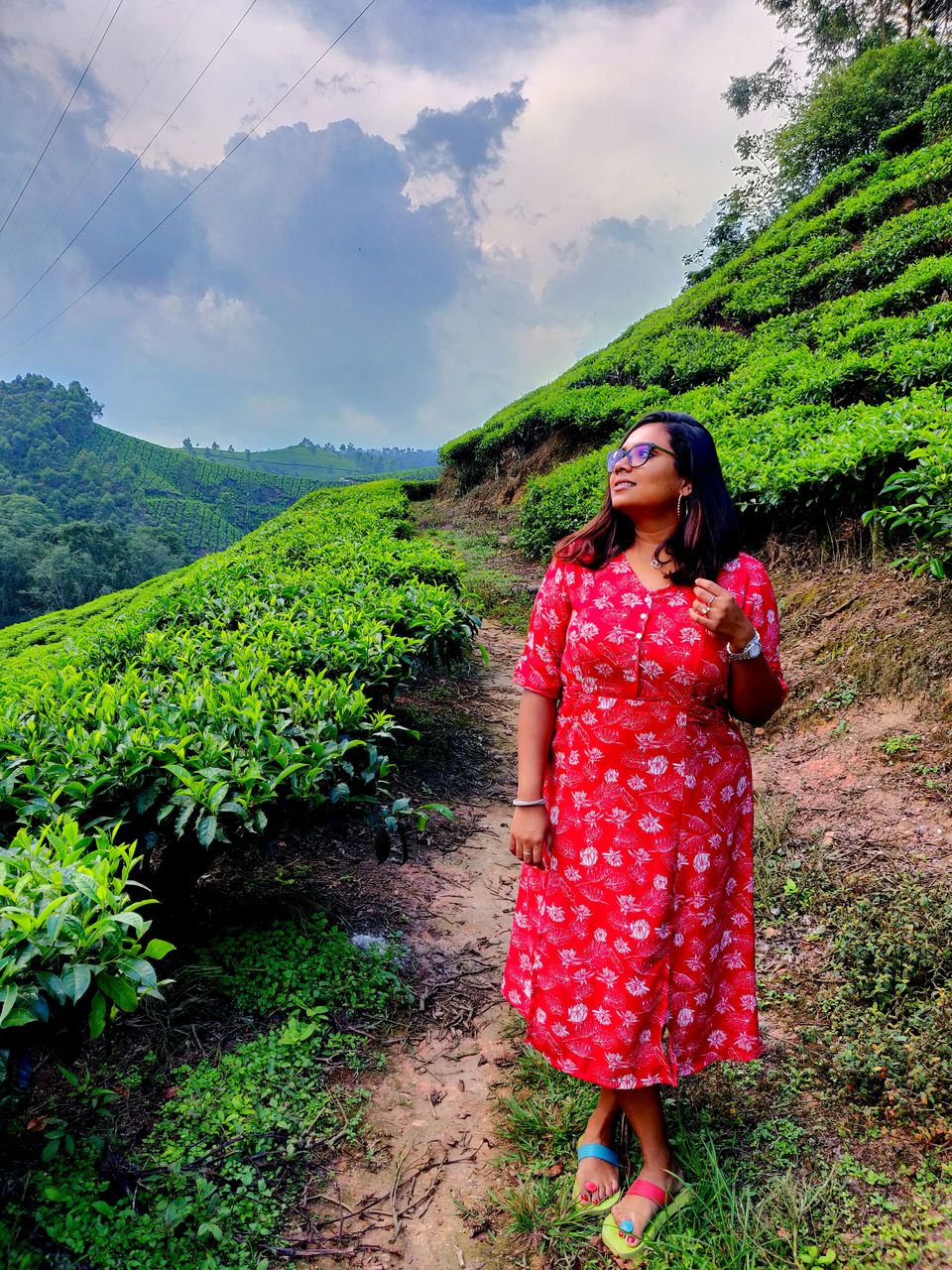 The rolling tea gardens turn lush green and there's a nip in the air. Well, I must say that there's no better time to explore this postcard-perfect hill station in the Western Ghats than in October! Your mornings will be mist-laden, and as the day passes, you'll get to witness various shades of green.
Munnar has off late become a popular destination among travelers from across the country, who wish to spend a few days amidst serenity, enjoying the salubrious weather and indulging in outdoor activities like hiking through forest trails or driving to the waterfalls. Perched at an altitude of 1600 metres, Munnar is located on the banks of three rivers - Madupetti, Nallathanni, and Periavaru. If you're a bird watcher or nature photographer, then October would be a great time to spot some unique species at the Eravikulam National Park and Salim Ali Bird Sanctuary.
Places to visit: Mattupetty Dam, Anamudi, Pothamedu View Point, Eravikulam National Park & Salim Ali Bird Sanctuary.
6. Hampi, Karnataka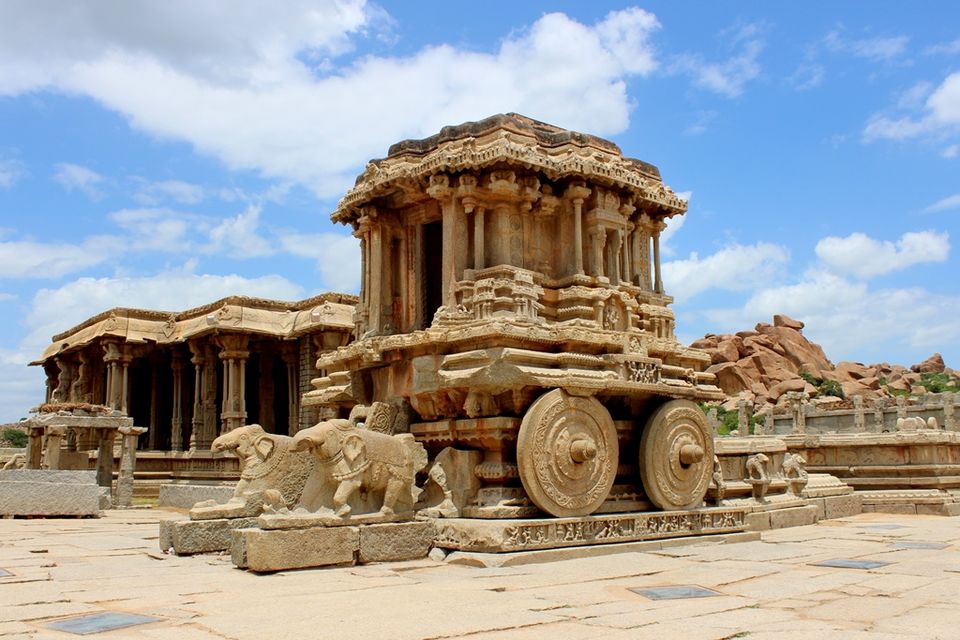 Marked as a popular UNESCO Heritage Site, Hampi is rightly termed as 'The City of Ruins', which holds on to the glorious past of the Vijayanagar Empire, which flourished on the banks of the Tungabhadra River. During the 16th Century, Hampi used to be the second-largest city in the world. Over the next centuries, it fell out of importance, and now you can explore the ruins of a lot of temples and other structures spread out over a vast area.
No matter whether you're a history buff or not, the architectural grandeur that encircles this place will surely leave you awestruck. You can also go for a coracle ride on the river, enjoying the slow pace of life and gazing at the ruins all around you. And beyond the ruins, Hampi also has a hippie hub at Sanapur, where you'll find some nice cafes to sit and chill (and work, if you're planning a workation!). However, Hampi can be well explored in about 48 hours - and if you're living in Bangalore, then you must drive down over the weekends and pay a visit this October!
Places to visit: Vijaya Vittala Temple, Sri Virupaksha Temple, Hemakuta Hill Temple Complex, Hanuman Temple, Lakshmi Narasimha Temple, Riverside Ruins, Queen's Bath, Sanapur, Matanga Hill, etc.
7. Bandhavgarh National Park, Madhya Pradesh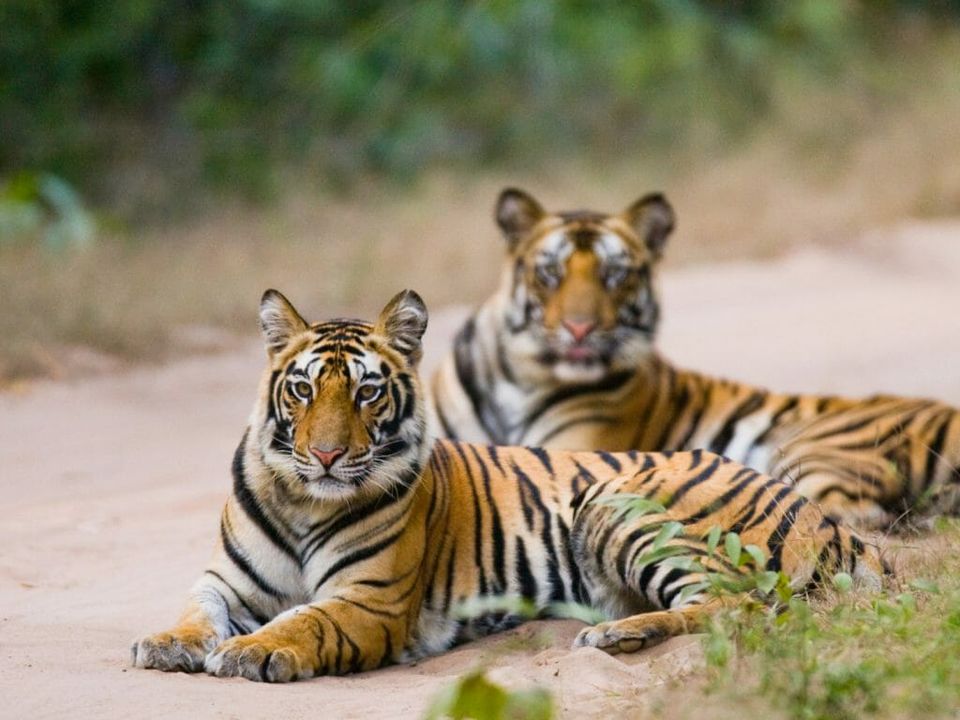 Nothing matches the eternal bliss of watching fierce animals in their natural habitat. Bandhavgarh National Park in Madhya Pradesh is home to some rare species of flora and fauna, which puts it among the best places in India to visit in October. Formerly a hunting ground for the Maharajas of Rewa, the Bandhavgarh National Park is world-renowned as a tiger reserve and it is known to have the highest density of Bengal tigers in the world. The frequent sightings of tigers make this national park a must-visit for all wildlife enthusiasts.
The park got its name from the Bandhavgarh fort situated at the height of 800 m high cliffs nearby. The fort is in ruins now, but an hour trek to the fort is worth it as it provides ample views of the surroundings. You can choose to stay at one of the jungle resorts, offering a perfect blend of comfort & luxury amidst the wilderness.
8. Jodhpur, Rajasthan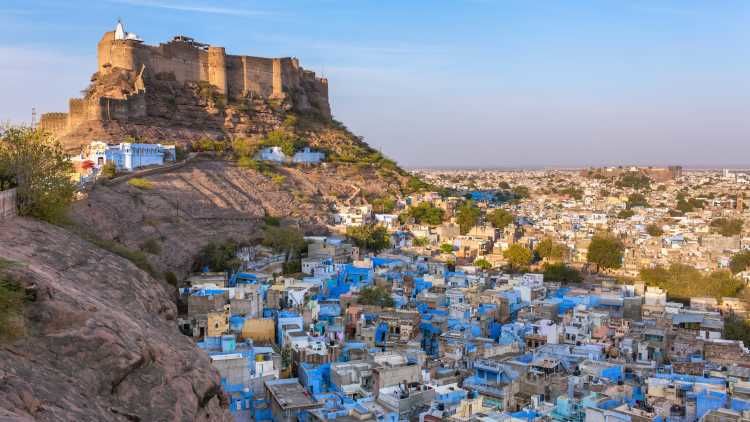 If you are neither a mountain lover nor keen on going to the beaches, then you can head off to explore this popular city - known as 'The Blue City' in Rajasthan and soak in some royal vibes! Oozing with historical & cultural richness, Jodhpur is characterized by palaces and museums, lakes and temples, with vibrant markets and folklore of the bygone era!
Explore the Mehrangarh Fort, and gaze at the blue city from the top, clicking some Insta-worthy shots! Stop by Jaswant Thada & Umaid Bhavan, eat at the local restaurants, relish Makhani Lassi at Mishrilal Hotel and you can extend your trip for a couple of days, to experience the best of desert life at Jaisalmer. The weather would be perfect during October, and you'll definitely end up having a pleasurable trip!
Places to visit: Mehrangarh Fort, Jaswant Thada, Umaid Bhawan Palace, Mandore Gardens, Rao Jodha Desert Rock Park, Bal Samand Lake, Toorji Ka Jhalra Bavdi, etc.
9. Spiti Valley, Himachal Pradesh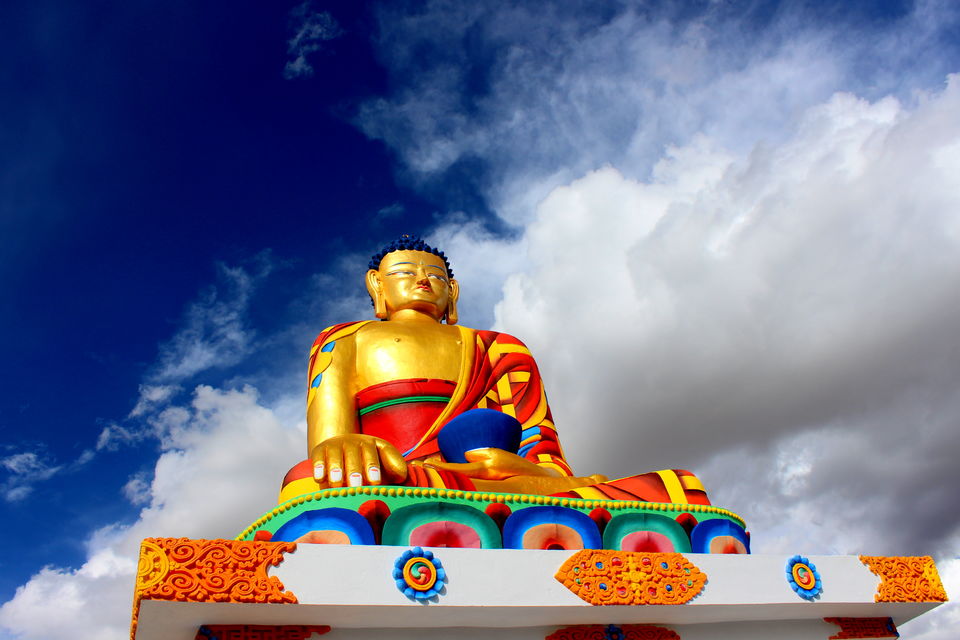 Bordered on all sides by the mighty Himalayas, Spiti Valley, located in Himachal Pradesh, at an altitude of 12,500 ft, gets decked up in the colors of autumn during October. Well, if you ask me, every month brings a different character to this place - but if you're not keen on experiencing the freezing winters, then now would be the best time to drive down some of the highest roads in the country, and spend a few days in some of the remote villages of the valley.
Home to breathtaking landscapes, towering peaks, gorgeous valleys, massive glaciers, pristine rivers, and medieval monasteries - Spiti will surely win your heart. Get awed by the wide variety of flora and fauna found in Pin Valley National Park, catch the breathtaking views of the Milky Way in Tabo, send a few postcards from the World's Highest Post Office in Hikkim, binge on delicious momos at Kaza, go for collecting fossils at Langza and spend a few hours by the banks of Chandratal. The unscathed beauty of nature makes this place a favorite destination for travelers, and you shouldn't miss any chance of exploring Spiti.
Places to visit: Chicham bridge, Kibber, Kaza, Hikkim, Dhankar Monastery, Tabo Monastery, Nako Monastery & Nako Lake, Key Monastery, Lahlung, Langza, Rangrik, etc.
10. Kedarkantha Trek, Uttarakhand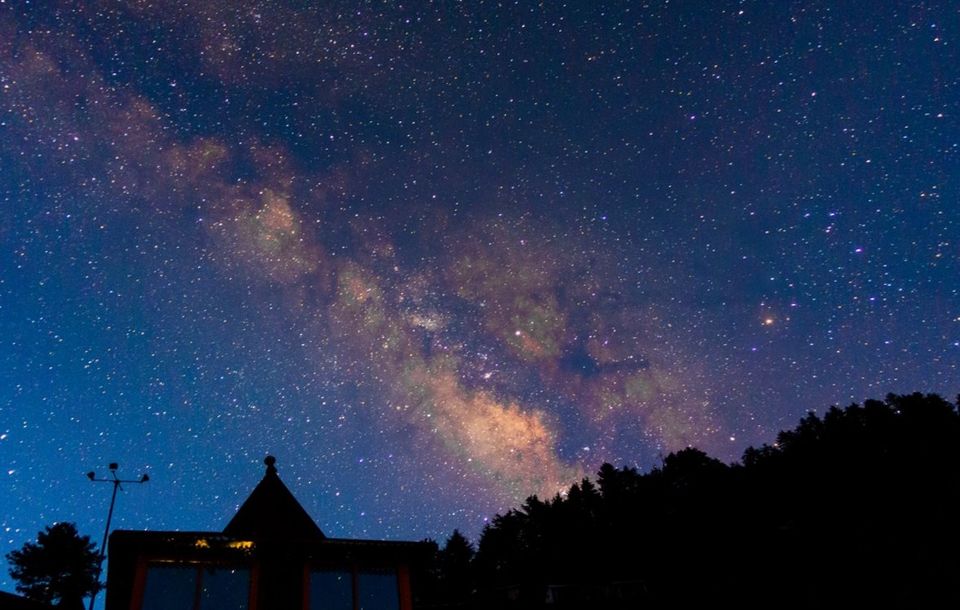 And here's the best option for those who are seeking an extra dose of adventure! How about going for one of the best treks in India, this season? October to mid-November is the perfect time to go for the Kedarkantha Trek, when the trail has no snow and you'll get clear skies & crisp views of the mountains. The forests are lush post-monsoon, and fall colors fill the meadows around you. The weather is mild during the day and gets colder at night.
Although it's a high-altitude trek, the easy to moderate trails make it perfect for beginners. What makes it absolutely perfect is how it brings about beauty and adventure together, to offer you the best trekking experiences. Camping under the starlit sky would surely be a thrilling experience, and trust me when I say this, you'll weave some of the best travel memories!
So, what are you craving for? Festivities or wilderness? Seafood by the beaches or maggi in the mountains? - Let us know in the comments below and start planning for your epic October adventures, now!
You can also follow my footsteps at @roytellstales on Instagram :)
Think we missed out on something? Tell us about it in the comments below. Or write about it here on Tripoto and earn Tripoto Credits!