Traveling alone is an experience that some are addicted to but many don't even try. In India, a solo female traveler is still a sight of wonder. But it is not to raise questions or excite curiosity do we do these, women travel alone for themselves. And here are some trips every Indian woman traveler should take within India to discover the best of herself and the country.
The Himalayas have an unbelievable number of treks to offer. But Har ki Dun is my pick because of the fascinating culture of the village. The village is one of the very few remaining matriarchal cultures in the world. The women of Har ki Dun has complete control over marital decision and practice polyandry (one woman having more than one husband). Not only will you meet new people during the trek, but the destination is a revelation in itself.
Best time to go: March to April
Budget: Rs 10,000
Read the complete itinerary here: Har Ki Dun Winter Trek
Despite sounding mainstream, Andaman is utterly unexplored. The tourist spots get visitors all year long but there many tiny islands and shores that are still protected. Andaman and Nicobar can be reached from Chennai by a flight but a long ferry ride also transports people across the Bay of Bengal. Anyway from Port Blair, ferry is the only way to get around. But as you sit alone, staring the vast ocean, you will find a quiet strength in you, guiding to your destination.
Credits: MJ
Best time to go: All year round, except monsoon.
Budget: Rs 20,000-25,000 (5D/4N)
Read the complete itinerary: Exploring Andaman With a Gal Pal
The fresh water river caught internet's attention after a picture of it's clear transparent water was posted online. Dawki can be reached from Shillong by bus. Once there you can go on a boat ride yourself, or reach early morning and hitch with a fisherman. Watch fish swim across the surface as the illusion of flying on water takes over you.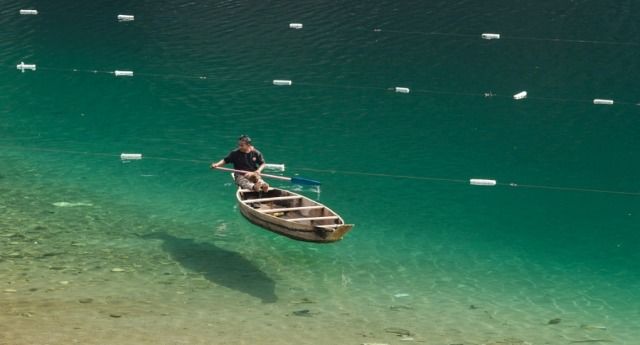 Best time to go: March to June
Budget: Under Rs 1000 from Shillong to Dawki
Read the complete itinerary: Border Bound: Guwahati to Dawki, Meghalaya
The national park is not only the largest wildlife reserve in Sikkim (spread across 1,784 km) but is also one of the lesser known sanctuaries in India. The joy of trekking (on permission) to glaciers with the opportunity to spot a snow leopard is bone chilling, as well as exhilarating. The joy will be of being alone (not completely) but without friends or family, with whom we often run to safety than venture into the unknown.
Best time to go: March to June
Budget: Rs 15,000 for Goecha La Trek
Read the complete itinerary: Goecha La -10 days inside Kanchenjunga National Park
Hampi hold the glorious evidence of the Vijyanagar dynasty. The state might not be the same, but the grandeur lies intact. With thousands of sculptures holding millions of stories in them, Hampi is perfect to start a new narrative for yourself. With many cafes around the ruins, it will not be too hard to strike a conversation with a stranger and make a friend.
Best time to go: May to September
Budget: Rs 8,000 to 10,000
Read the complete itinerary here: This is what happens when a girl and a guy embark on a backpacking trip to HAMPI!
A truly hidden gem, Gailgibaga Beach is a site of turtle nesting. With not a single shack or hut in sight, this beach is meant to be away from commercialization. Even if you are not keen on swimming, it is a wonderful place to escape from the crowded main city of South Goa. Much better if this tranquility is experienced alone, with the possibility of catching sight of little baby turtles.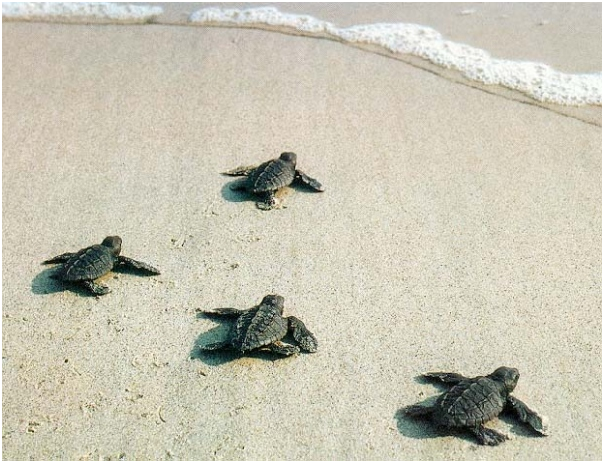 Best time to go: All year round, except monsoon.
Budget: Rs 10,000-15,000
Read the complete itinerary here: Exploring South Goa - The unseen beauty!
Old Manali, like Kasol, offers absolutely brilliant food. From Israeli to Continental cuisine, you can enjoy the heartiest breakfast in this completely unexpected small town. Old Manali has great cafes and bakeries on the riverside. Set out alone, walk from your hotel on a quiet morning to the nearest riverside cafe and indulge in delicious goodness.
That croissant was decadent!
Best time to go: March to December
Budget: Rs 8,000 to 10,000
Read the complete itinerary: Old Manali
Go for a complete disconnect, without talking and allowing absolute introspection. Take time away from people and expectations and find yourself in Dhamma Thali Vipassana Center in Mount Abu. A week of silence will evoke an array of self reflective thoughts in you.
If staying quiet is not your thing, then you can also take on a bike around the hill-station. Several bicycle tours are arranged in the city and easily bookable.
Best time to visit: October to March
Budget: Rs 10,000 to 15,000
Read complete itinerary here: Bike ride to Mount Abu- An Oasis in the desert !
Oldest city in India and one the most ancient in the world, Varanasi doesn't leave anyone unimpressed. Whether religious or not, you will find something to love on the shores of Ganga. Being alone will enable you to sit for hours, observing the order in chaos of the holy town, without being disturbed by any plan whatsoever.
Best time to visit: All year round.
Budget: Rs 8,000
Read complete itinerary here: Varanasi - The Calm in the Chaos!
Himachal Pradesh is probably the safest for any female solo traveler in the country. If you have never stepped out alone then Himachal is the place to start and get rid of your fears. Even if you have been an introvert, you will find that strangers are the easiest people to talk to and the road is your only permanent friend.
Best time to visit: All year round, except monsoon.
Budget: Rs 10,000-12,000 (to a particular town/city in Himachal)
Read the complete itinerary here: Hitchhiking Through Spiti Proved That Himachal Is Safest For Solo Female Travellers
Do you have a travel story that changed your life? Share it with us, anytime and anywhere through Share Your Trip tab (or here).