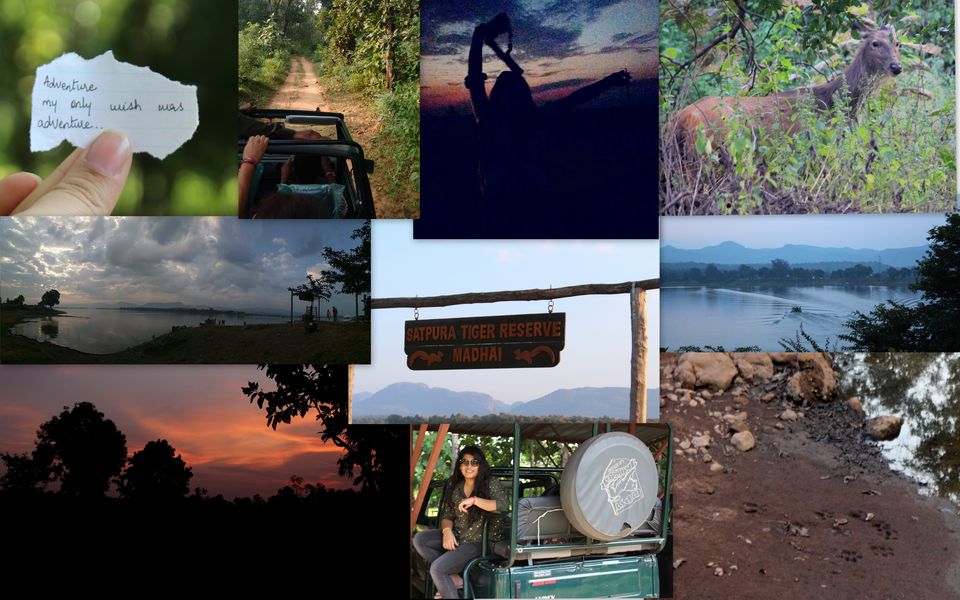 'Relax and feel the nature close to you, take a walk in the jungle, live for the moments you can't put into words.'
Madhai is located at the entrance of Satpura- an exquisite and beautiful forest in the heart of India, Madhya Pradesh. It is a Reserved Forest Area and a part of the Satpura Biosphere Project.
Here mobile networks don't work and this makes the place even more majestic. The sky is full of twinkling stars, air is fresh and clean. The water sparkles with the first ray of the sunlight and the sunset sky is a cocktail of colors.
Madhai is amongst those few places that will make you fall in love with its raw wilderness, absolute tranquility and the crisp air. The nature plays its magic with rich wildlife, sprawling meadows, unending backwaters and spell binding views. You'll be left awestruck.
It's a perfect getaway for the weekend with your family and friends.
What to do?
Jungle safari: Satpura is renowned for its Leopards (which are seen rarely), Sloth Bear, Indian Bison, Wild Boars, and Spotted Deer. The tiger reserve offers different types of jungle safaris such as Jeep safari, Boat safari, and Elephant safari. The timings for the same are 6:30-9:30 in the morning and 3:30-6:30 in the noon. The bookings can be done on spot or online (online bookings are slightly mismanaged; also the number of jeeps are limited so the visitors might have to share).
Bird watching: Satpura is one of the best places for Bird watching in central India.
Crocodile safari: Satpura national park is set on an island and is place for Marsh Crocodiles. The crocodiles are large in number and age. You'll find crocodiles aged 300-400 years and 20 feet tall. Boat rides/safaris are the best pick.
Backwater cruise: Floating along the dreamy little island and hills of Satpura to Churna.
Elephant rides: Slow walking in the outskirts of the jungle.
Where to stay?
Madhai is a place to some really beautiful properties amongst which Denwa Backwaters Escape and Reni Pani Jungle Lodge are the best for luxury stays. For budgeted stays with a perfect river front view Bison Resort and Madhai Riverside Lodge are the best picks. If you plan to stay in or around the jungle Cheetal Resort, Anmol Resort is good among others.
How to reach by road?
Approx 6 hours drive from Indore (315 km). There are two routes that are best suited, 1. Indore via Sehore and 2. Indore via Astha-Hoshangabad road.
Approx 3 hour drive from Bhopal via Hoshangabad road (130 kms).
Nearby attractions
Tawa Dam
Pachmari
Sethani Ghat
Bheembhetka
Bhedaghat