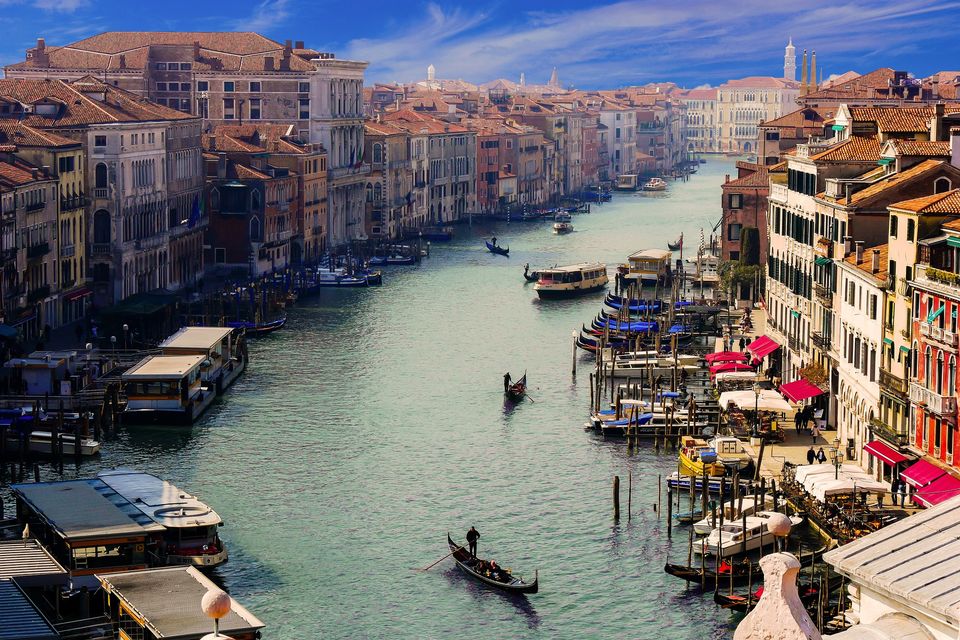 Tips and tricks for planning an independent trip to Italy, both for beginners and experienced travelers
When you start planning an independent trip in Italy, your eyes are dazzling, even if you have been to this Italy a hundred times. I would like to go to Milan, and to Florence, and, of course, to Venice; It would be great to go to the islands - Ischia, Sardinia, Sicily ... Well, of course, to stop by in Rome. Here you need to understand that to cover everything to the maximum and preferably in a short time (a week or two) is a utopia. Relax. Choose one or two regions and enjoy your next trip to Italy - you will come back more than once.
ROME
Rome is usually the starting point for visiting Italy. Firstly, it's easy to fly to Rome. Many flights, both direct and with transfers, allow you to get to Rome almost whenever you want and for the price that suits you (the cost of the ticket directly depends on how convenient it is). Further from Rome, you can freely and inexpensively travel by train, travel by domestic flights - or simply rent a car .
If you have never been to Rome, plan at least 4 days for it, or the whole week. But what about the sea - you ask - I have only a week of vacation, I want to lie down on the beach too! The sea is nearby, 40 minutes away by quite comfortable train. There are amateurs who generally book a hotel in the Ostia region, relax on the coast, and go to Rome for a walk.
Sometimes you hear something like "there is no real pizza in Rome, there is generally a problem with restaurants", "shopping in Rome sucks", "there is no nightlife in Rome", "hotels in Rome are terribly expensive" and other nonsense. There are also decent restaurants in Rome - from small authentic pizzerias to signature cuisine, shops and nightclubs - you just need to know the places. Articles for SmartTrip are prepared by professional authors who travel a lot or even live in the region they are writing about.
HOTELS ITALY
There are so many hotels in Italy that they defy any classification. There are both modest 3 * apartments for students and exclusive hotels with a closed area for discerning clients. With water slides for families with children - or designer ones for young couples. Start planning your trip, decide on cities and beaches, and only then choose hotels.
BEACH HOLIDAY IN ITALY
A seaside vacation in Italy is an obligatory part of the trip. Usually people combine an excursion program, taking from 3 to 7 days for it, with a rest on the coast. With the excursion program, everything is more or less clear: Italians like to say that they have more than 50% of the world's cultural heritage, which is undoubtedly an exaggeration, but not far from the truth. For an excursion vacation in Italy, you can choose any city or route - good air and railway communication allows you to combine travel with any seaside resort, but there are nuances with the beaches.
RIMINI
Italians call Rimini the largest outdoor gymnasium. The resort coastline, 15 kilometers long, has 227 equipped beaches . A bus runs along the coast. All beaches in Rimini are municipal, but they are rented by private individuals. The tenants keep an eye on the cleanliness, even the sand is sifted every morning.
Rimini can be recommended for those who are just starting their acquaintance with Italy and are experiencing a language barrier: there are many Russian-speaking staff in hotels, restaurants and on the beaches. Rimini is for those who like it when there are many vacationers around. Rimini is good for young people: unlike other beach resorts in Italy, there is a nightlife here, and it costs much less than, for example, in Sardinia.
Holidays in Rimini are considered the cheapest in Italy. At the same time, you need to understand that even if you manage to get on a budget and book a modest hotel, there will be many small daily expenses such as paying for a sunbed (all beaches are municipal) or meals (there are almost no hotels with all incusive). So the rest will not be so cheap on the circle. Therefore, if your goal is only and exclusively a beach vacation at the lowest price, then it is better to choose another country.
Rimini is the most famous tourist region. However, few people know that this is just part of the rather extended region of Emilia-Romagna with hundreds of beaches. While traveling, it is very convenient to use AwardWallet, which helps you keep track of the balances of various loyalty programs.
MARKE
Another large Italian region located on the Adriatic coast, much less known in Russia than Rimini. All resorts in the Marche can be divided into two main types. The first includes large bustling centers with a vibrant nightlife, many foreign tourists and waterfront, densely built hotels. Another type is represented by many small resort towns with picturesque beaches, where villas and apartments are preferred to hotels; often in the summer such places are filled with Italian families.
SICILY
Southerners, especially Sicilians, dislike northerners, considering them arrogant snobs. This, in general, is the case: the northerners consider the southerners to be rednecks and black-asses. If you have traveled to the north of Italy, then in Sicily you will feel comfortable and cozy, as if in the village with your grandmother. If you are going to Italy for the first time, feel free to plan the Rome + Sicily route, it will be a wonderful trip plus an emotional reserve for your next visit to Italy, already northern. For experienced travelers who have been everywhere and want new discoveries in Italy, we can recommend a secluded vacation in the Aeolian Islands (this is very close to Sicily).
LITTLE KNOWN BEACHES IN ITALY
Experienced and sophisticated travelers are advised to pay attention to our review of the beaches-reserves of Italy, which few people know about. If in the popular beach resorts, which were discussed above, during the season there is nowhere for an apple to fall, then on the reserved beaches of Italy you can get a calm and secluded vacation.
EXCURSION HOLIDAYS IN ITALY
The most popular route for a sightseeing vacation in Italy: Rome - Florence - Venice. The distances are short and can be covered by public transport. Plan a couple of days in Florence and Venice:
VENICE
An island city that looks like a fish or a snake devouring itself. The city has attracted adventurers, writers and artists for centuries. The city is on the water, and sometimes under water. A trip to Venice can be viewed both in the context of a long itinerary in Italy, or as a separate trip for several days. Many people arrange a romantic week-end in Venice, just arriving there for 2-3 days.
SAN MARINO
Visit one of the smallest states in the world! The Serene Republic of San Marino, with its small size, only 61 square kilometers (the area of ​​the state is more than 40 times smaller than Moscow), is one of the most visited places in the world by travelers, one of the richest and, of course, one of the most beautiful ...
REST IN ITALY WITH CHILDREN
Sometimes there are travelers who just buy a ticket to Italy and sit for the whole vacation in the same hotel, periodically going on excursions. A rather controversial approach, since there are other countries for a beach holiday with children, the same Greece or an all-inclusive Turkey. Italy is a country to travel, and if you have children, it will open up to you in a new way. Nowhere, in any country in the world, you will not see such manifestations of love for children as in Italy. Holidays with children in Italy - positive emotions plus an excellent opportunity to gently introduce the child to history.
ISCHIA AND NAPLES
When planning a trip to Italy, Naples is usually seen as a staging post for travel to Sicily, Apulia or Ischia. Plan a couple of days in Naples and try the world's most delicious pizza. There is a ferry to Ischia from Naples, and the rest of Ischia itself is an excellent opportunity to improve your health. If at work you sit in the office a lot and experience permanent stress - try a vacation in Ischia, perhaps you will start coming here a couple of times a year.