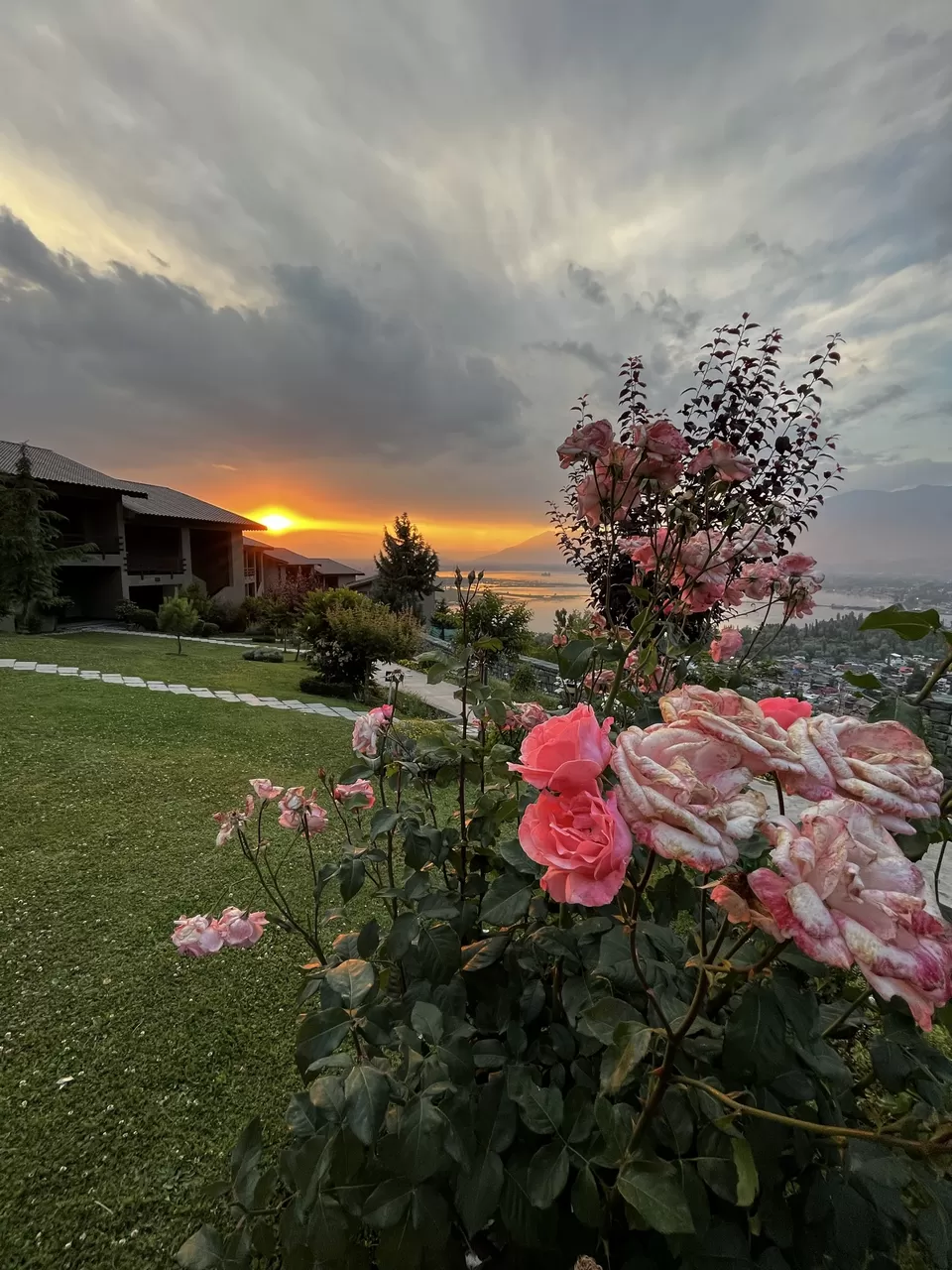 Ask me where to catch the best sunset without crowd in Srinagar....read below ...
We are very particular about our stay options and being a Taj Inner Circle Member, Our holidays revolve around Taj Resorts and Hotels. So there was no brain storming required for the question - Where to stay in Srinagar? Well the Obvious answer for us is Vivanta Dal Lake View.
Its perched on a Hill top with the towering mountains on one side and the majestic dal lake view on the other. On a cloudy day you will have clouds floating into your rooms and on a clear day you enjoy the best sunset hues in Sinagar.
Sunset at Dal lake/ Nigeen lake is quiet famous and the lakes get choked with shikaras. We opted for an afternoon shikara ride and we had the whole dal lake to us. The afternoon Chill and the soothing sound of water flapping through the oars will make you fall asleep. As it gets evening the lake is frequeneted by tourists ..its s crowded that its bumper bumper Shikara ride through the narrow lanes of dal.
Thats when we decided to head back to resort and enjoy a fabulous sunset. I will leave the article here and let the pics do the walk the talk.