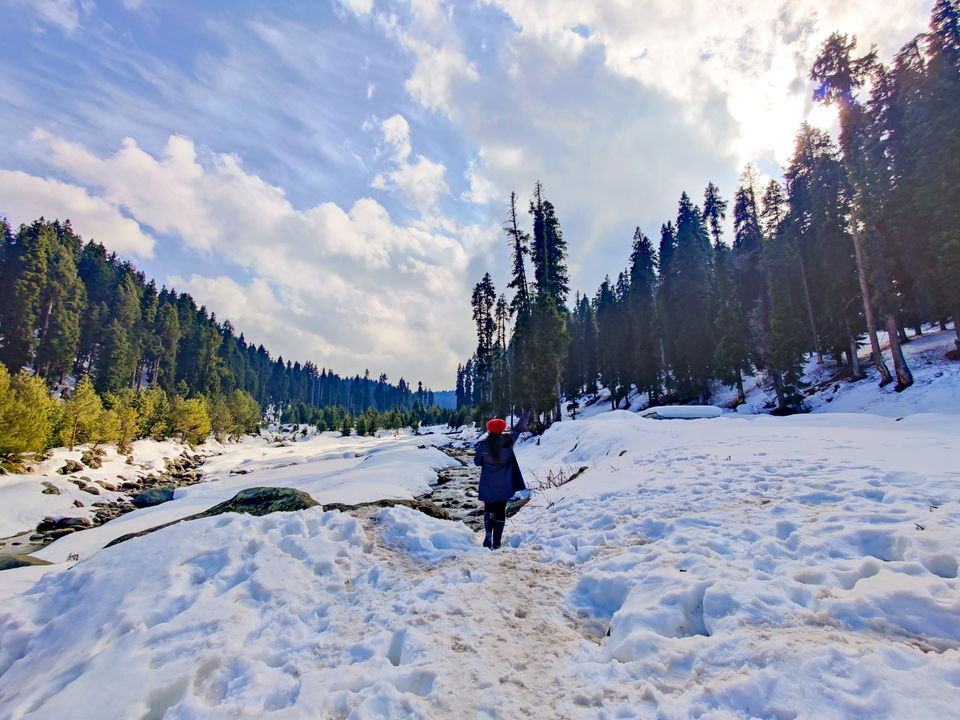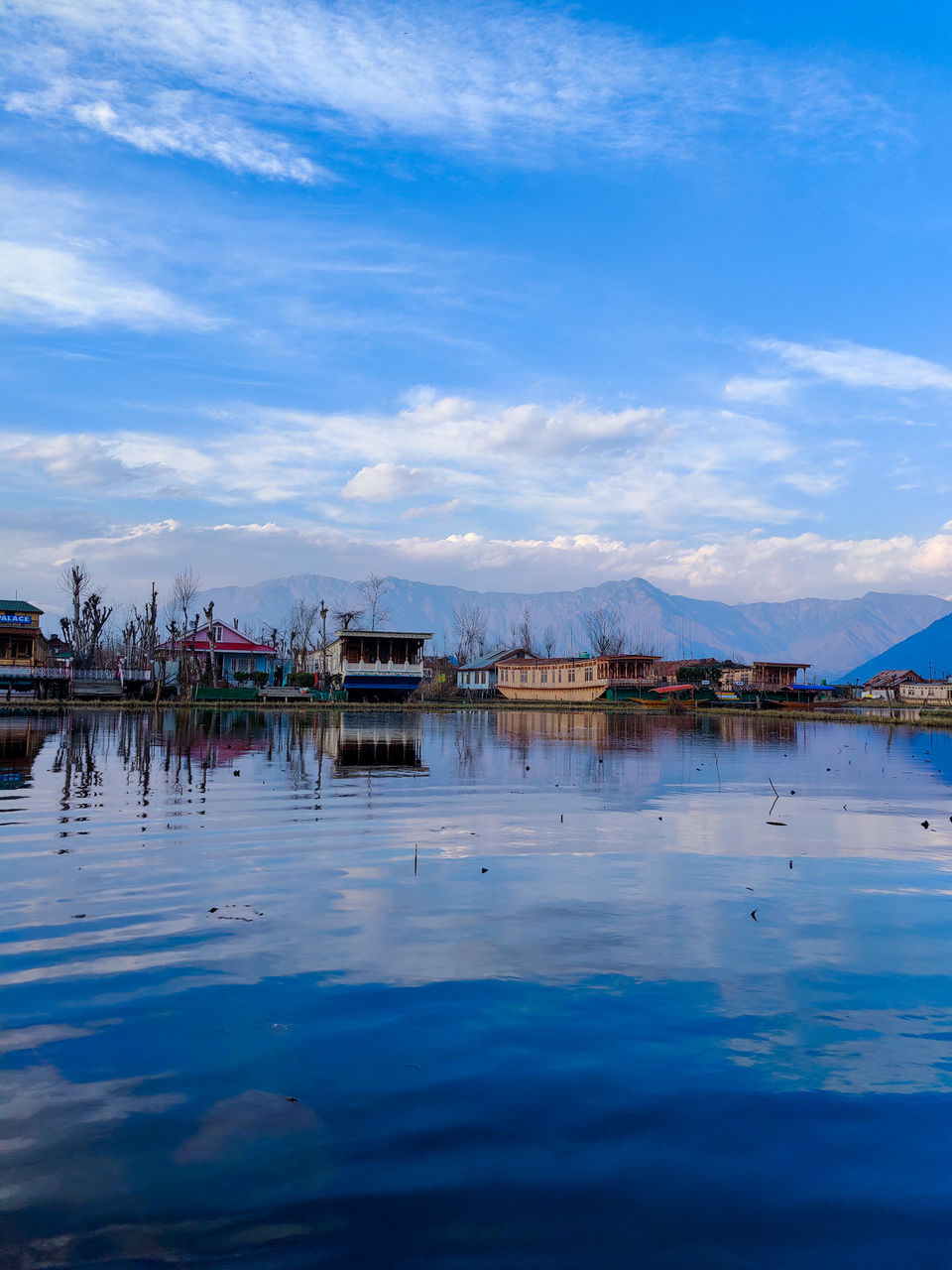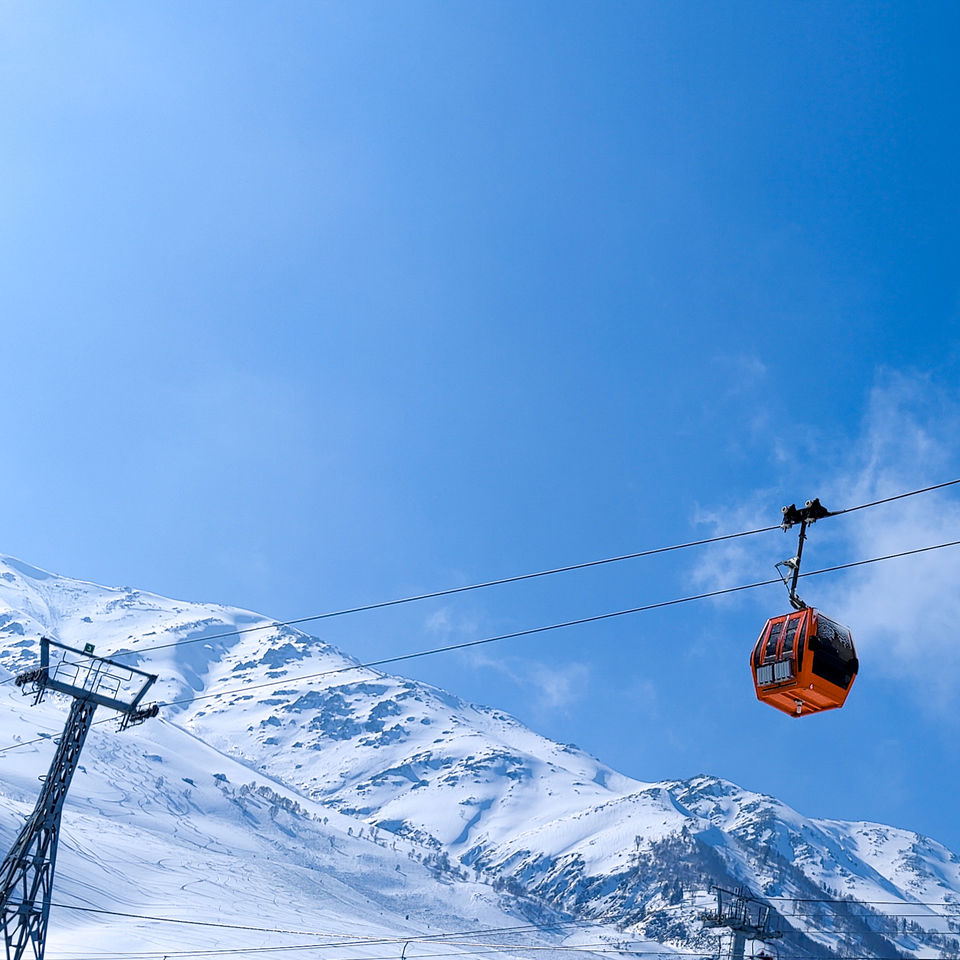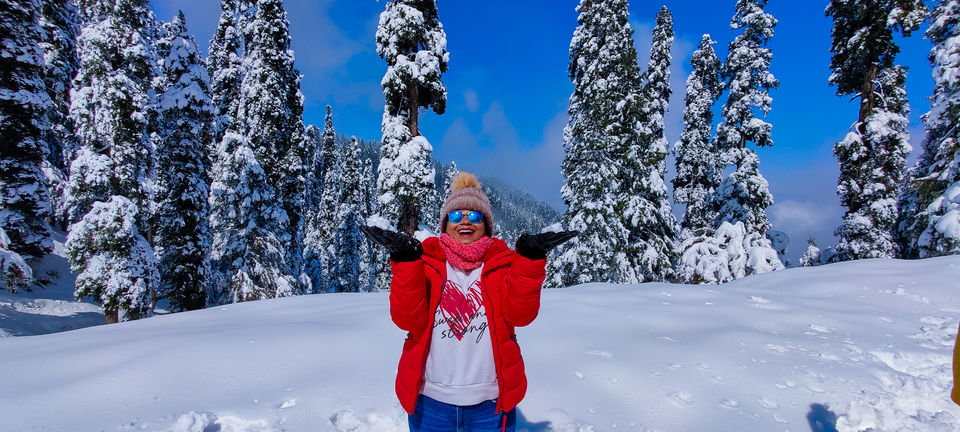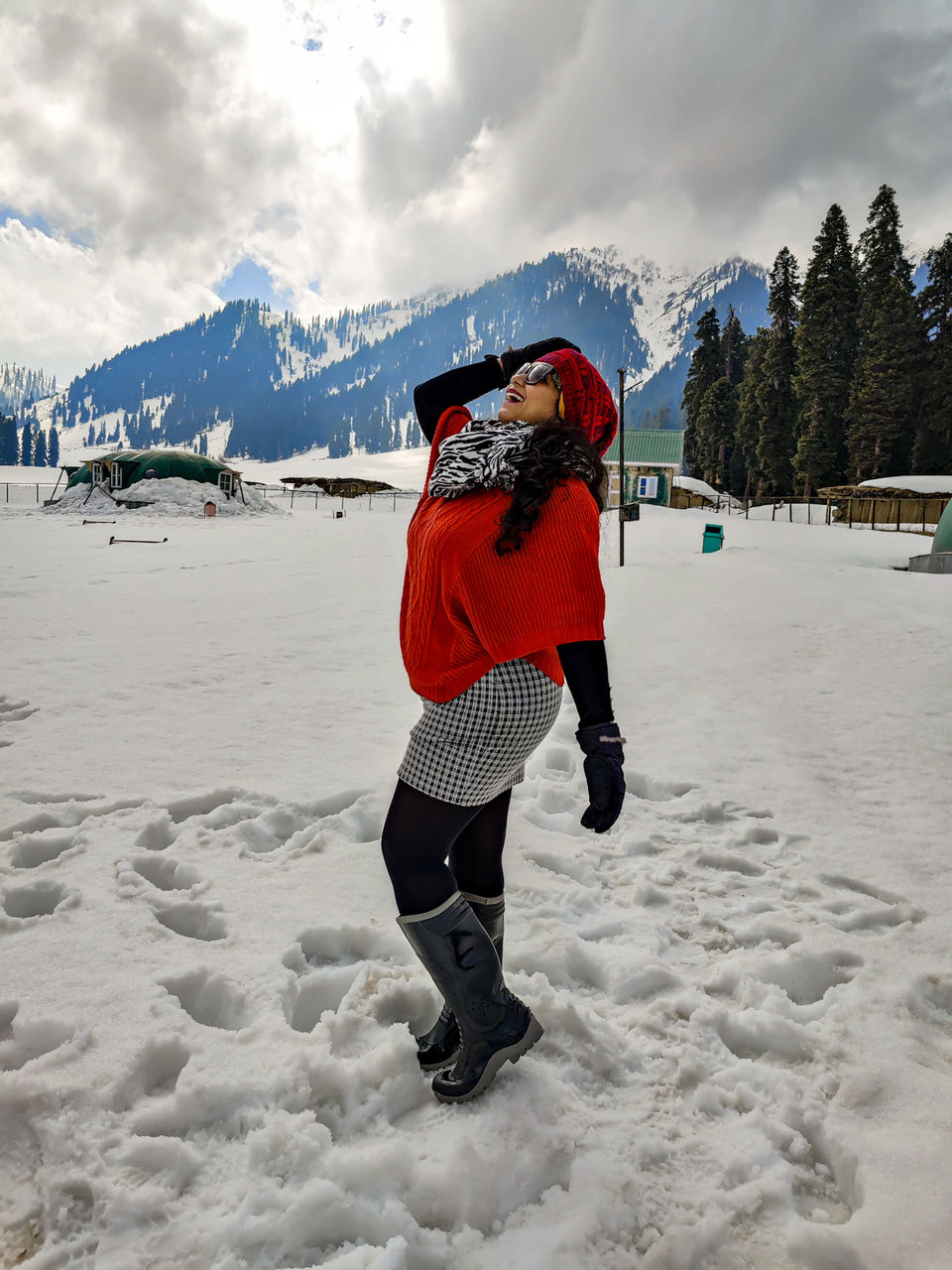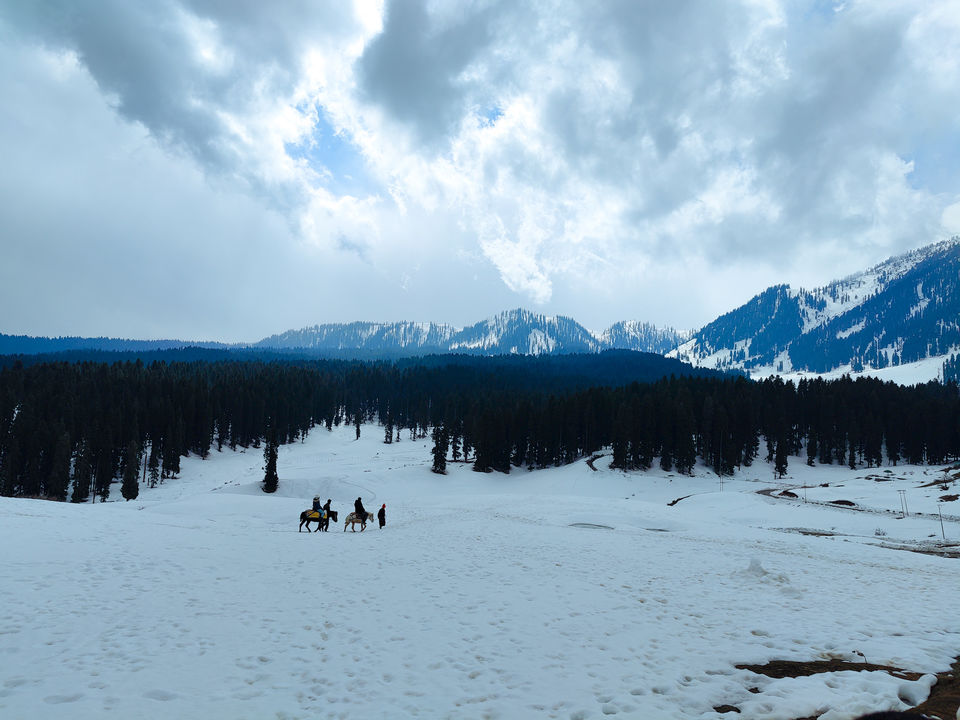 They say if there is the heaven on this earth, that must be here! Being a 90's kid, I grew up reading the 'incidents' happening in Kashmir and how it was not safe for the tourists. As I grew up to be a travel enthusiast, Kashmir became the prized location for me, a distant dream, a dream so dear yet so difficult to be true. Until this pandemic happened and in a winter morning I saw a picture of the snow capped mountains in social media and decided, I would go to Kashmir, in this winter itself! And after spending 6 days in heaven I really wonder, what was stopping me for so many years!
Quick tips:
1. We booked our vehicle and hotels through a local travel agent. The package came cheaper than the individual hotel and car booked online. The package included the breakfast and dinner as well.
2. Do not buy the Gulmarg gondola tickets online. Sometimes the gondola is not operational and in that case it is difficult to get the refund.
3. Do support local art and crafts and do not forget to bargain if you want to get a good deal.
4. Try to buy traditional pherans or shawls from Pahalgam, we found cheapest deal there.
5. Kashmiri food is a total celebration on its own. Try the kashmiri pulao, roganjosh, kabab, mutton rishta. There are plenties of vegetarian options as well. Kashmiri kawah is a must try , we tasted the best one from a saffron store on our way to Pahalgam.
6. In February 2021, a mandatory covid test was required to be taken by every passenger landing at Srinagar airport. It was a rapid test and took 5 minutes only.
7. While returning, in Srinagar airport there was 4 step security checking. It took an additional one hour for that long procedure. We recommend to plan accordingly.
Day 1.
We reached Srinagar around 3 pm. The view of the snow capped mountains from the aircraft just before landing to Srinagar was one of its kind. We went for a shikara ride in Dal lake while the sun was setting down. We highly recommend doing the shikara ride just before sunset, it is so romantic.
Day 2:
The next day we did a day trip to Doodhpathri. It is only 65 kms away from Srinagar and what a treat this place was. We met the nicest of pony drivers, always with a broad smile trying to lighten up the days of the tourists. This place is still not touristy like Gulmarg and Pahalgam, which made us love this place more. If you are looking for some fun in snow in the lap of gorgeous natural beauty and with no or few tourists around, Doodhpathri is for you!
Day 3:
We started for Pahalgam early in the morning. It was raining heavily that day. So we could not do the pony ride to Baisaran Valley or popularly known as Mini Switzerland. We went to Chandanwadi to see the glaciers which is 9 km away from Pahalgam. No picture or words can do justice to what we saw with our eyes.
The next stop was Betaab Valley, a park in the banks of Lidder river. The willow garden , the footbridge across the river, the park completely covered in snow, everything was straight from the fairy tale book.
Our last stop was Aru valley, which was a little disappointing after Chandanwadi and Betaab Valley. The heavy rain also might have been a reason for the bummer.
Day 4: We travelled from Pahalgam to Gulmarg. On our way, it started snowing . It was the first time I witnessed a snowfall and the experience was beyond magical. It takes 4 hours to reach Gulmarg from Pahalgam, but due to heavy snowfall it took us 8 hours. Our Innova car could not go beyond Tangmarg. We had to go in a different car for the last 12 km of ascent from Tangmarg to Gulmarg . These are special cars where they put chains in the tyres to prevent skidding.It was 6 pm when we reached our hotel and could not do much that day.
Day 5 : We took a 13 km ATV ride across the stunning valley of Gulmarg. They charged us 2000 bucks for each person, but I believe we could have bargained and got a better deal. Nonetheless the experience was amazing, we highly recommend.
Next , we went for the Gondola ride. There are 2 points for this ride. First point is phase 1 which is 10000 ft above the sea level and the roundtrip ticket price was 740 ₹. From phase 1 you can go to phase 2 which is 14000 ft above sea level. But unfortunately on that day phase 2 gondola was not operational.
Gulmarg is famous for ski, you can get beginners ski lessons in 30 minutes to 1 hour. Prices start around 2000₹ , again this can be bargained to get a good deal.
There are other snow activity options available in Gulmarg , like the sledge car, snow scooter, snowboarding. Gulmarg is extremely beautiful but touristy as well. We did not see so many tourists in any other place of Kashmir.
Day 6:
We came back to Srinagar and stayed in a house boat in Dal lake and did not do anything. The hospitality of the house boat was amazing. It was our time to reflect what we witnessed in last few days over a cup of tea while the sun was going down. The golden hour hits you like magic in Dal Lake.
The next morning we checked out from the houseboat and left for the airport to catch our return flight with a bag full of kashmiri local crafts , heart full of memories and a realisation why this place is called the 'Heaven on earth'!