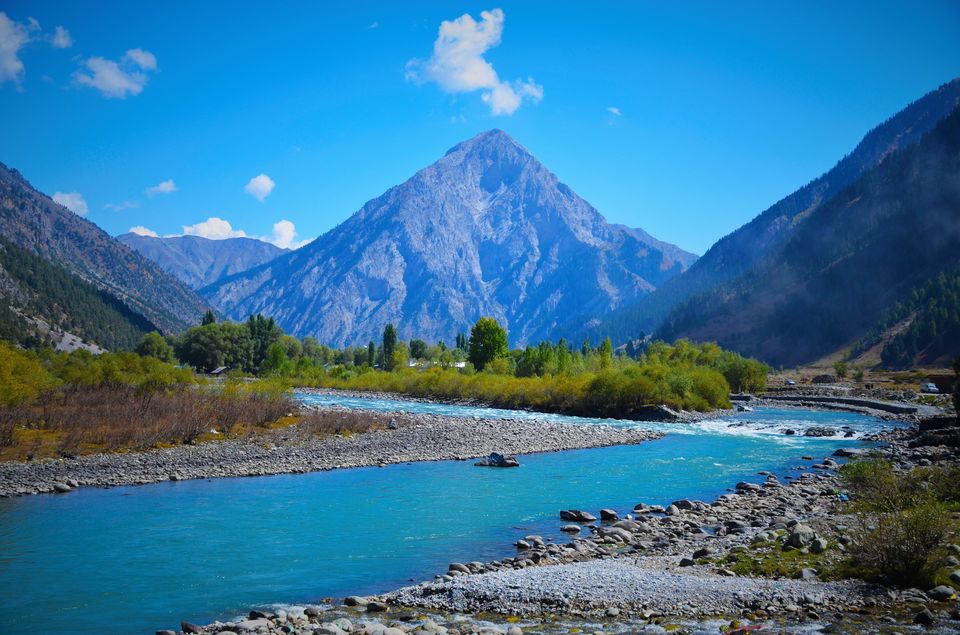 "Why go to the bakery? I am making tikkis. Have breakfast with us." Said Yawar's mother in her warmest tone. I obliged and sat beside his grandmother, whose nonchalant puffing of hookah was quite intriguing. Life in Gurez Valley is simple and frugal but far from boring. Later during the day, I would accompany Yawar's mother to the potato fields and try my hands at harvesting the produce.
Yawar's family was among few with whom I shared breakfasts, meals, stories, concerns and laughter during my week long stay in Gurez.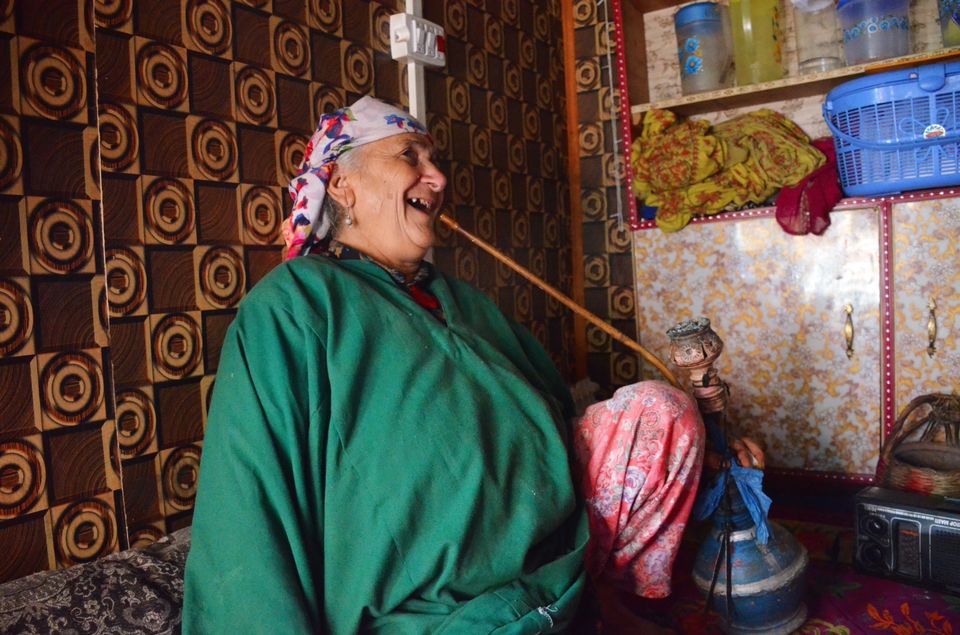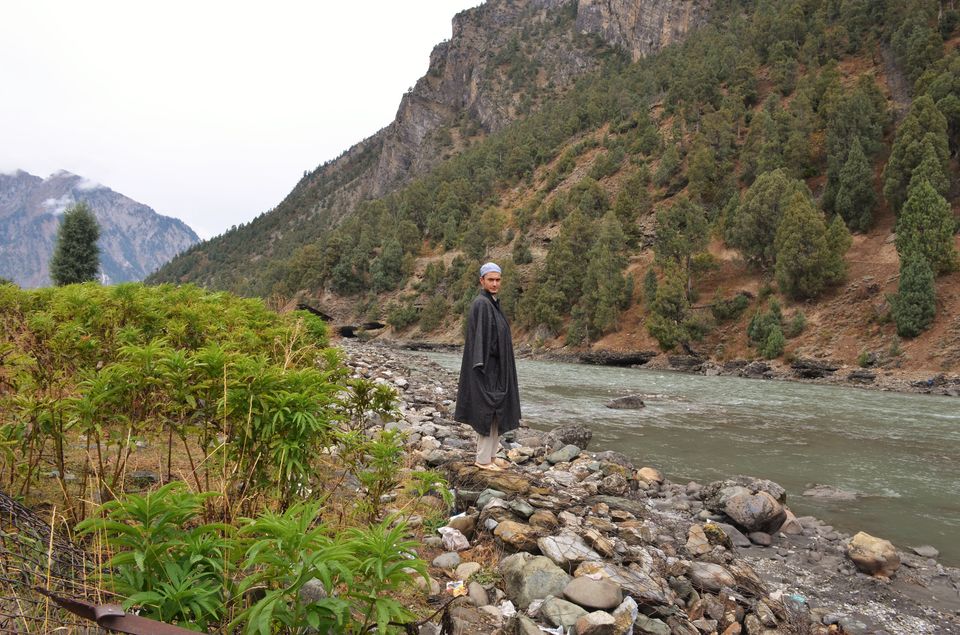 FREEDOM
For the next 60 years since India gained independence in 1947, Gurez valley was written off to be out of reach for outsiders. Reason- The valley rubbed shoulders with LOC between India and Pakistan, one of the most heavily guarded and militarized zones in the world. Except for the locals and Indian army, no one else was allowed entry into the valley.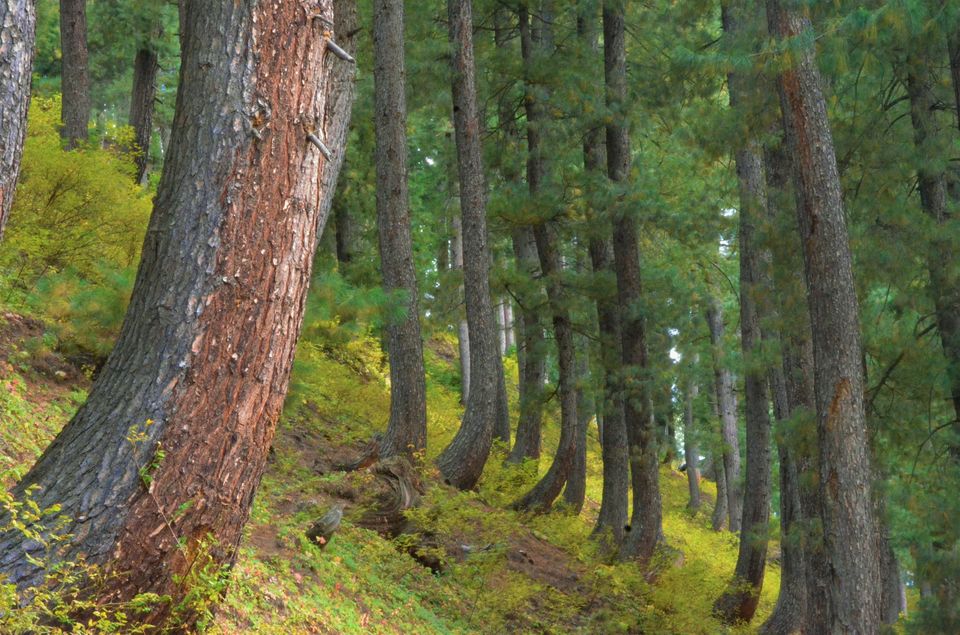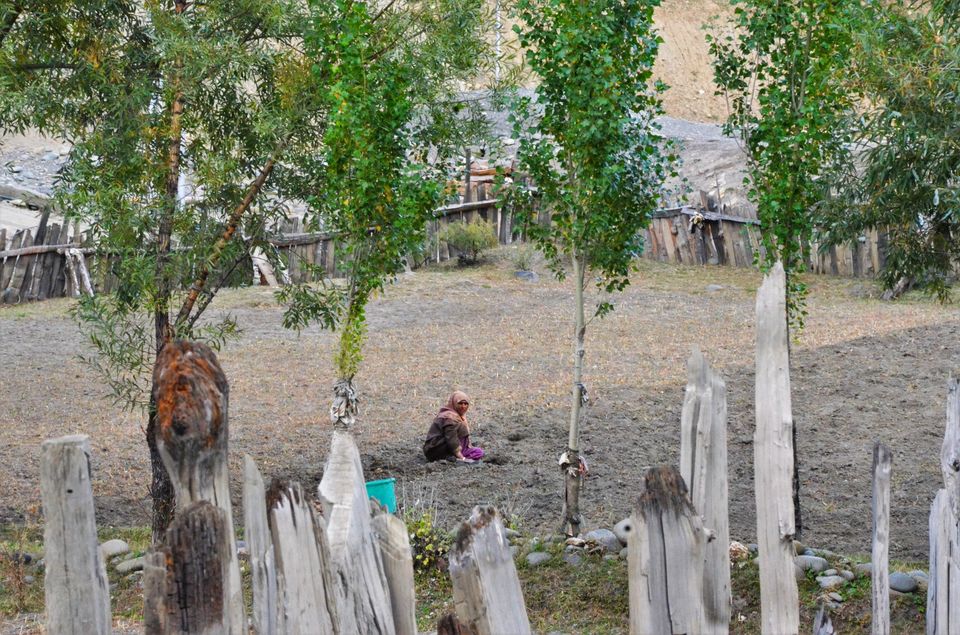 The shroud of oblivion was however lifted in 2007, when government decided to open the ancient silk route gateway to tourists. In the past decade, very less has been written or talked about Gurez. While J&K tourism has made attempts to promote tourism in the valley by setting up tourist rest houses, organizing festivals and rallies, this isolated land in far north of Kashmir, continues to remain known only to a handful of people.
Life here is remotely close to being exemplary but, that does not deter its people from carving contentment out of whatever is available. I was, on my way to live some of the best days of my life.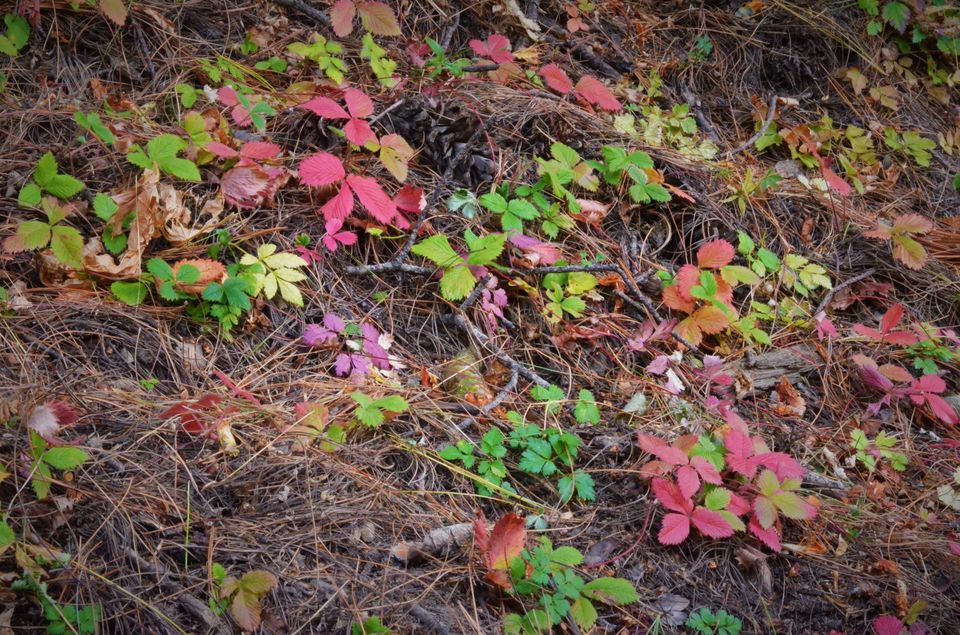 AMENITIES
"Government is least bothered about Gurezis. We crave for basic amenities like electricity and mobile connectivity. Jobs too are a rarity because of which, youngsters are moving to Kashmir for better prospects. They hardly follow Dard tradition anymore. Water is in abundance, thanks to Kishenganga that flows through the valley but, electricity for more than 5 hours is like gold dust." mentioned Gulam with a bit of disdain.
Gulam Mustafa is an ex-army officer, who settled in Gurez post retirement and, now runs a bakery out of Dawar. I met Gulam one morning while I was simply strolling around Dawar, after my failed attempt to get a shared cab to Tulail. We got talking and it turned out that he had traveled to and lived for brief periods in almost every state in India, however, it was only back home in Gurez that he found his calling. His bakery doles out the freshest breads in Gurez. My visits to his bakery became regular during early mornings to collect fresh breads for breakfast. Well, I never returned without having couple of breads hot out of oven, drenched in butter and, noon-cha (salt tea- typical Kashmiri specialty) to go with. Heartfelt conversations were highlights of my mornings at Gulam's bakery.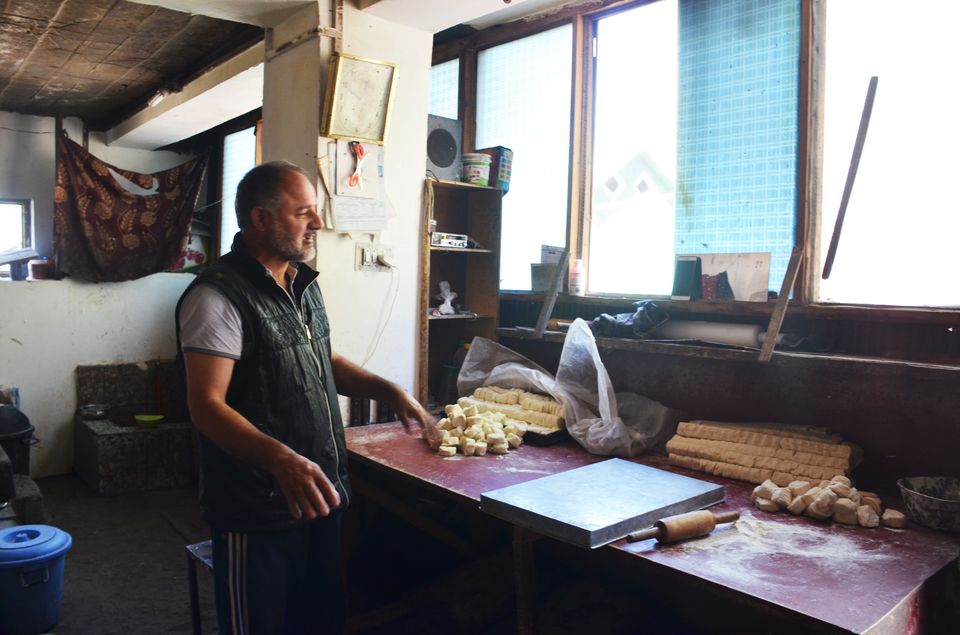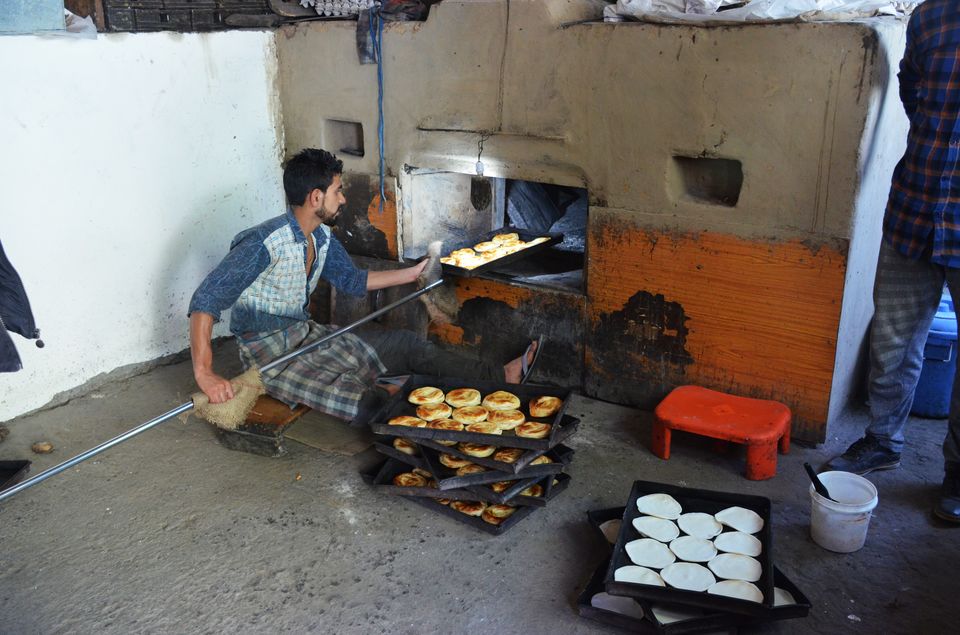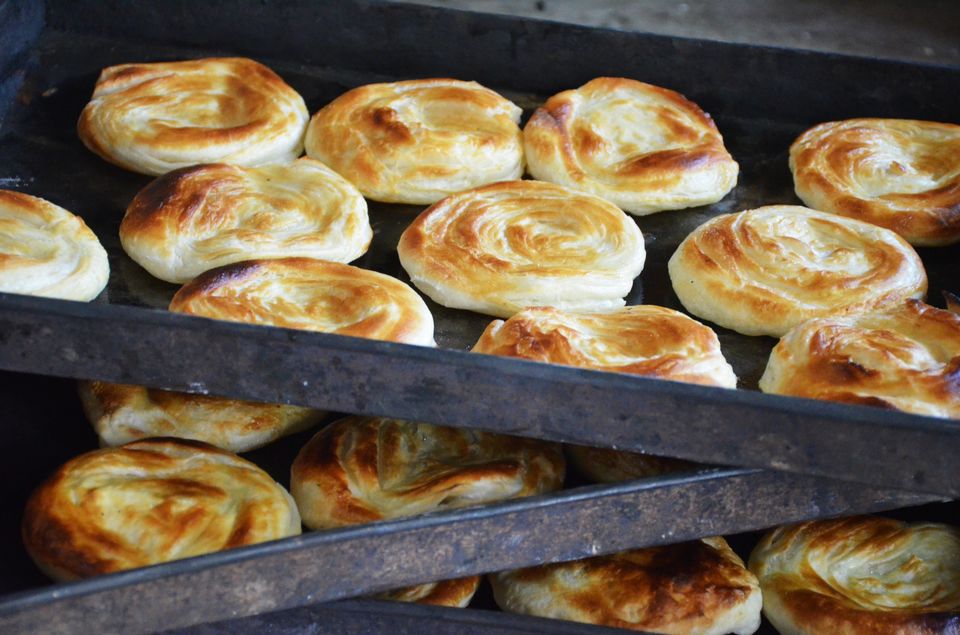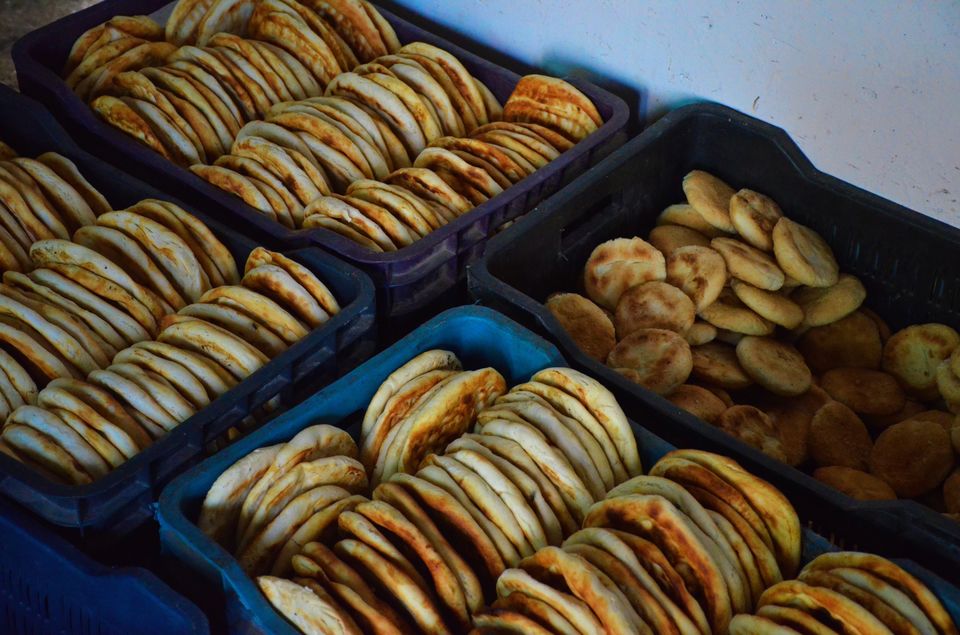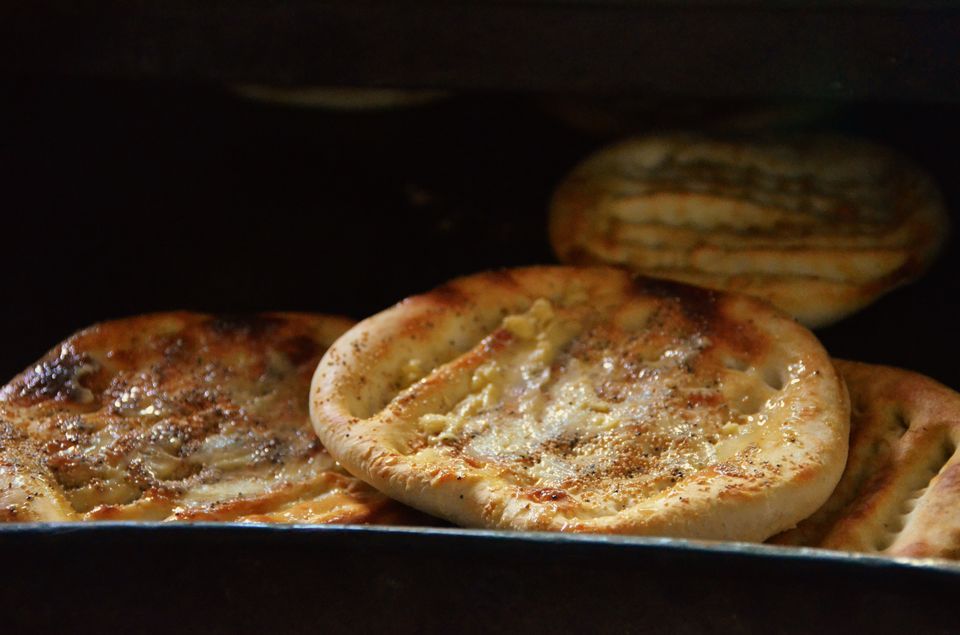 LIVELIHOOD
Farming and shepherding is basic whereas, manual labor forms the core job mostly for women, who do everything from farming to carrying firewood to hauling water to the fields. Winters are too harsh with 10- 15 feet snow on ground. "It snowed very less last year though. Just 5- 7 feet" says Umer Lone, who works at BSNL telephone exchange at Dawar.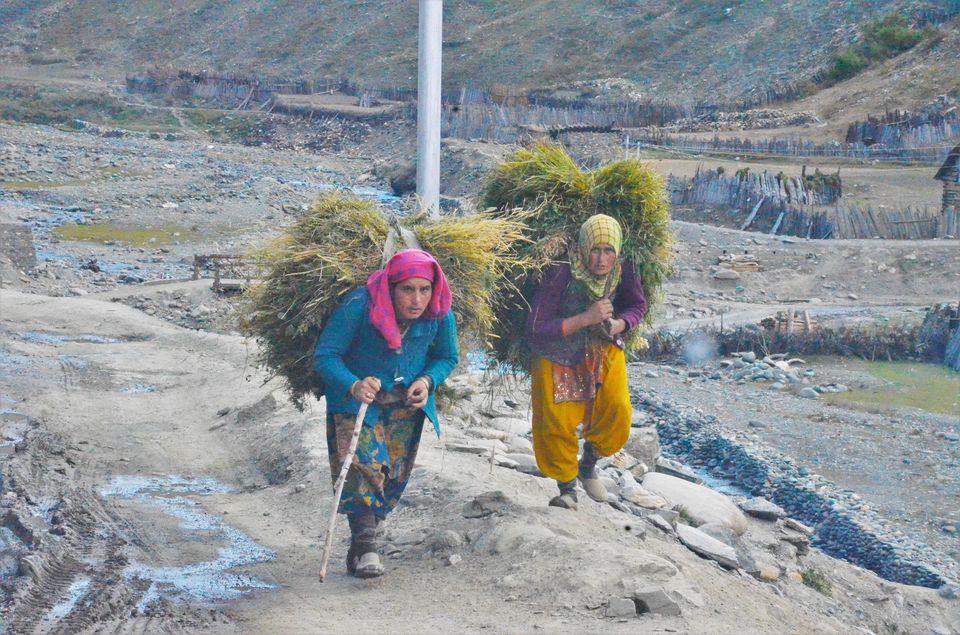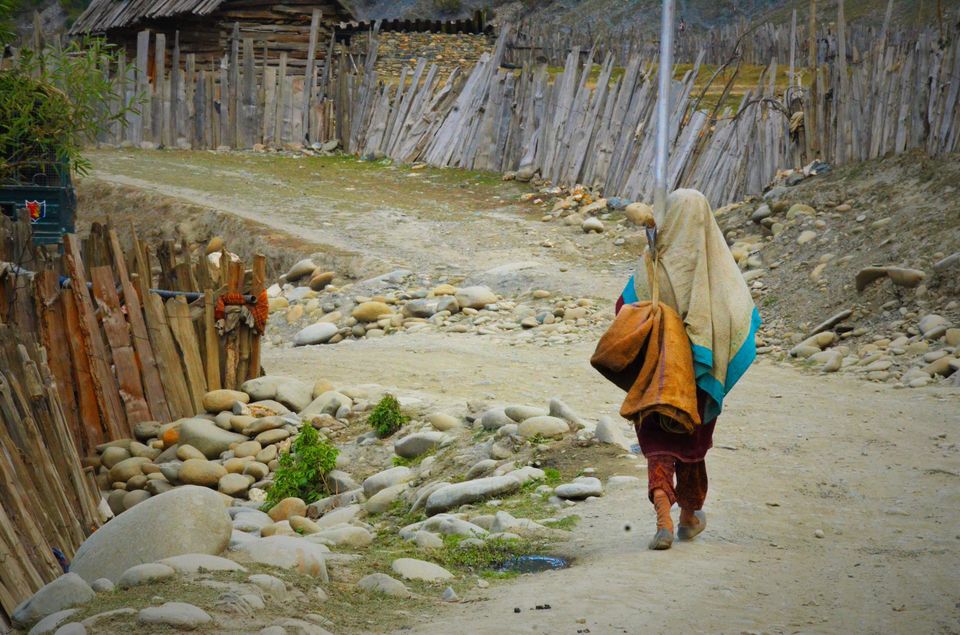 Tulail valley in upper Gurez holds a distinct beauty. Both in terms of landscapes as well as cultural expanse. The residents of the valley still live in log houses and follow the ancient traditions. As winter sets in, the valley is covered in dense snow and remains cut off from the rest of the world for almost half a year. The army comes to residents' rescue in case of emergencies during winter months.
Be it the unavailability of electricity 24/7, non-existent mobile connectivity, poor job prospects, isolation from the outside world for half a year or, poor medical facilities in the valley. Nothing manages to obscure the warmth of its people. They would offer me help upfront, be ready to accompany me as acting guides and take me to places known to fewer. Seeing a solo female traveler visit their village, conversations would start with the usual question "Akeli aayi ho? Darr nahi lagta?" (You have come alone, aren't you scared?). Some would laugh it off and say "Koi darr nahi yaha. Aap safe hi rahoge" (there's nothing to be scared, you will be safe).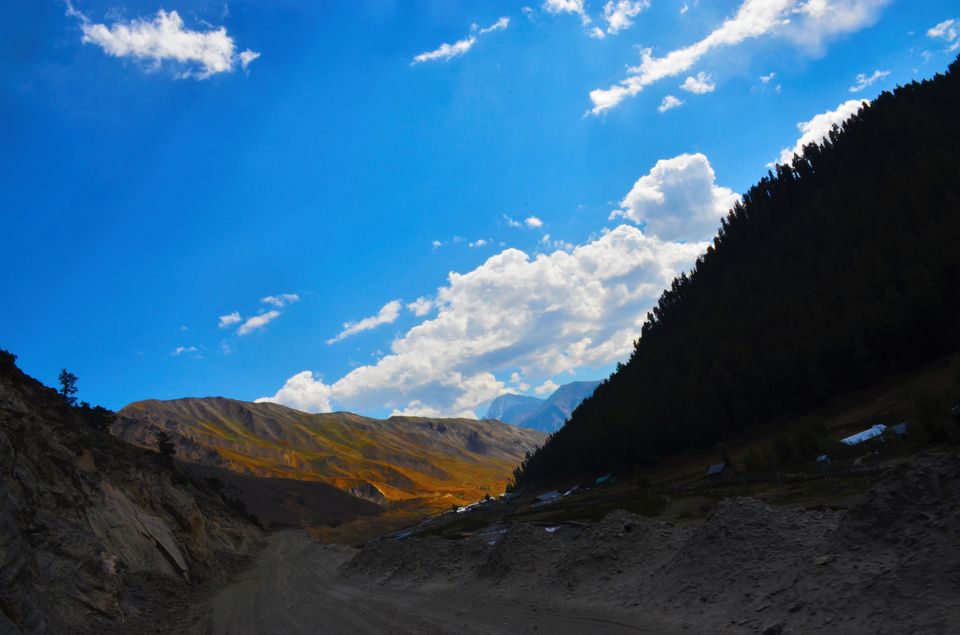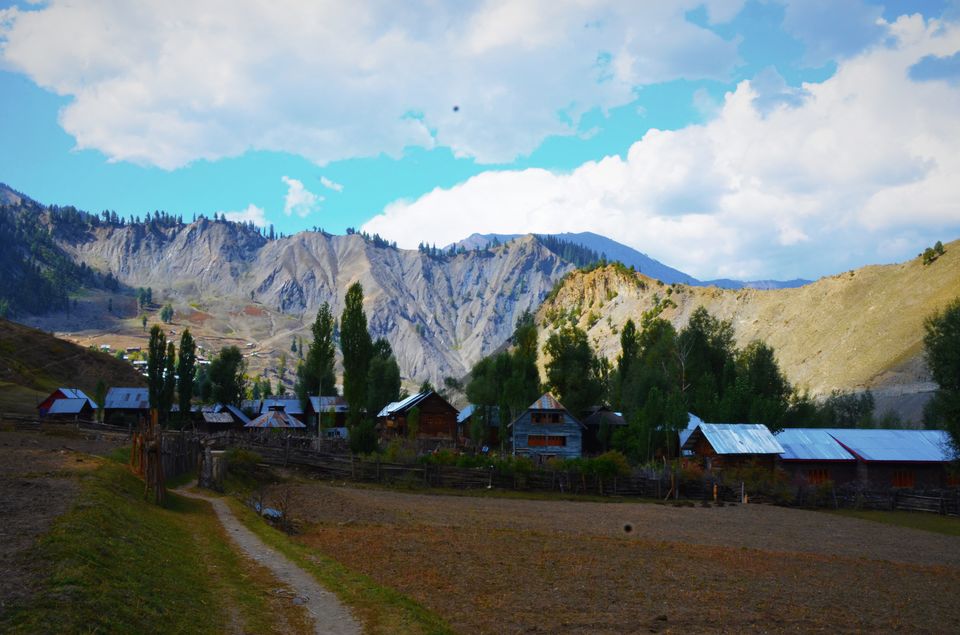 Another fine morning saw me walking all the way beyond desert village of Budwan where the water from reservoir had consumed nearly quarter of the village. The entire village was evacuated and shifted to nearby village. What remains today is a graveyard of memories buried under stacks of rubble. Mohammad Rafiq pays visit to the site where his home used to be and spends hours fishing by the reservoir, reminiscing good old days. Like Rafiq, other residents too have their hearts lie in Budwan even though, the new homes are much bigger and stronger than the earlier ones.
The only structure that stands tall in the entire ghost village is the old mosque. Stranded and lonely.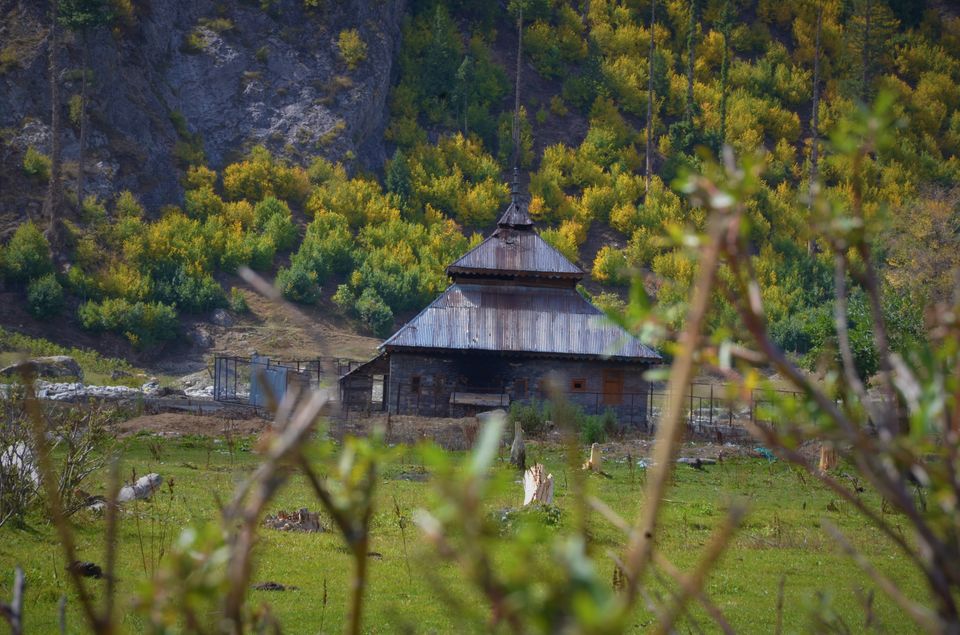 EDUCATION
I was pretty amazed and glad too, to see the number of schools in the valley. Every village has a minimum of 2 schools. There's even a polytechnic college being built with hostel facilities. "Education is very important for us. Our girls are more interested in studies and that's how Gurez has 99% literacy rate." mentioned Mohammad Nazir, whom I had met while on my way to Budwan. As our conversations progressed, I came to know that he works with NHPC. Our chat quickly shifted towards the controversial Kishenganga Dam project and how that would impact Gurez.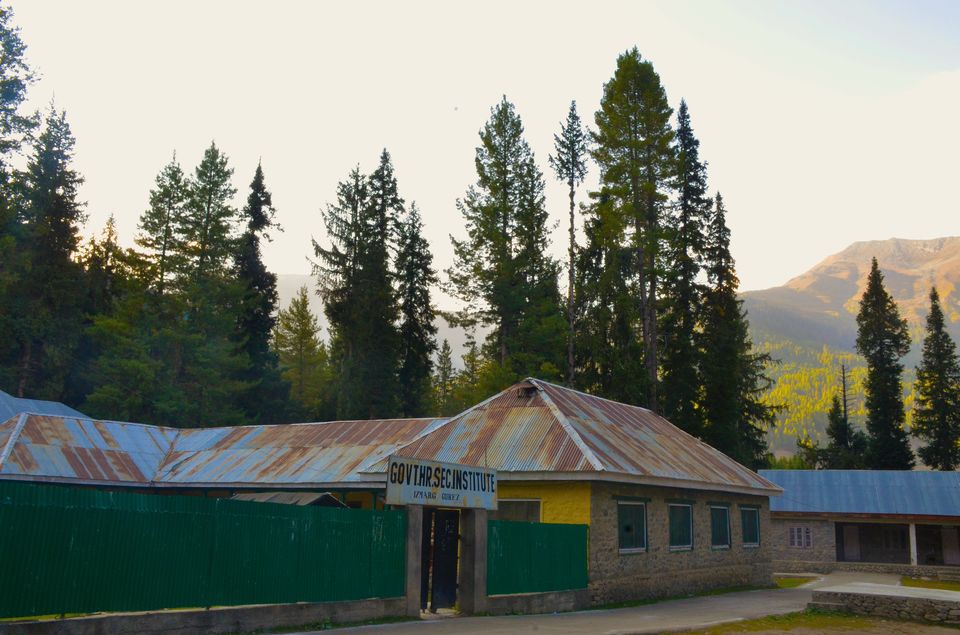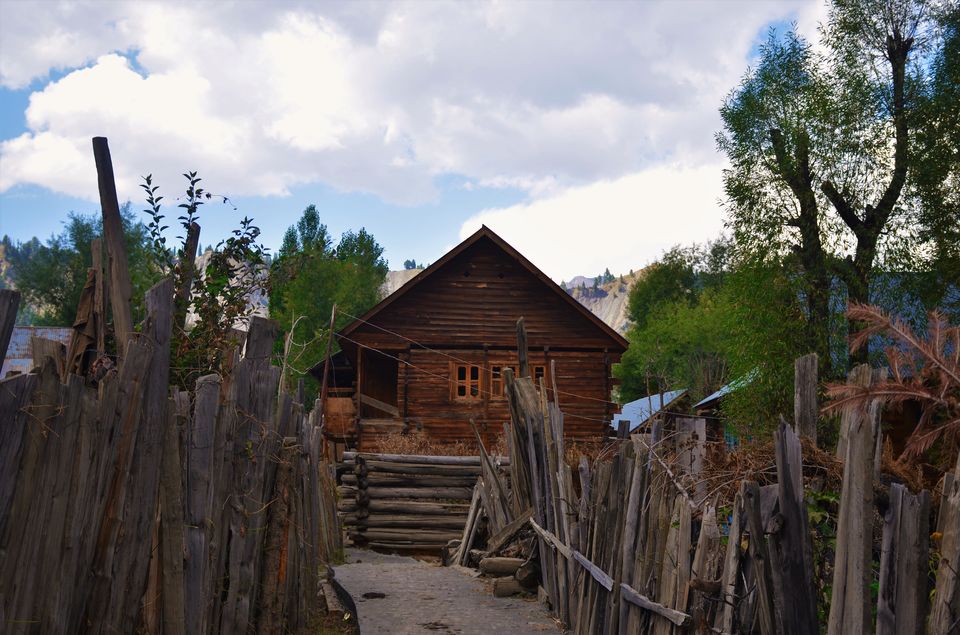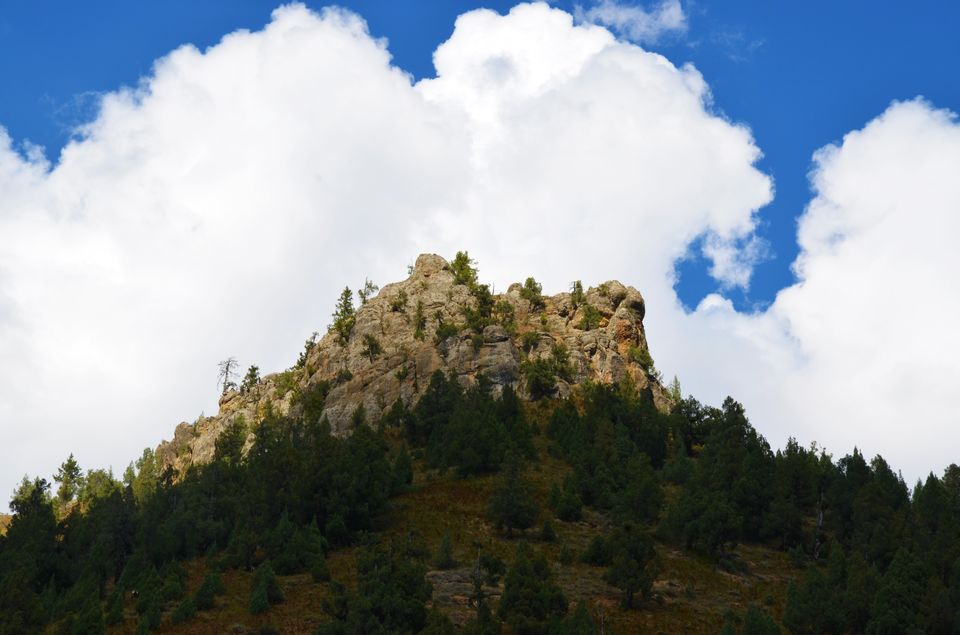 Unlike Gurez, not every village in Tulail has schools. Children travel to Sheikhpora or PTL (Purana Tulail) for attending schools. What struggles people go through in pursuit of a better life can be witnessed firsthand at these corners of the world. While back home, we crib on petty issues that might simply feel like first world problems when compared.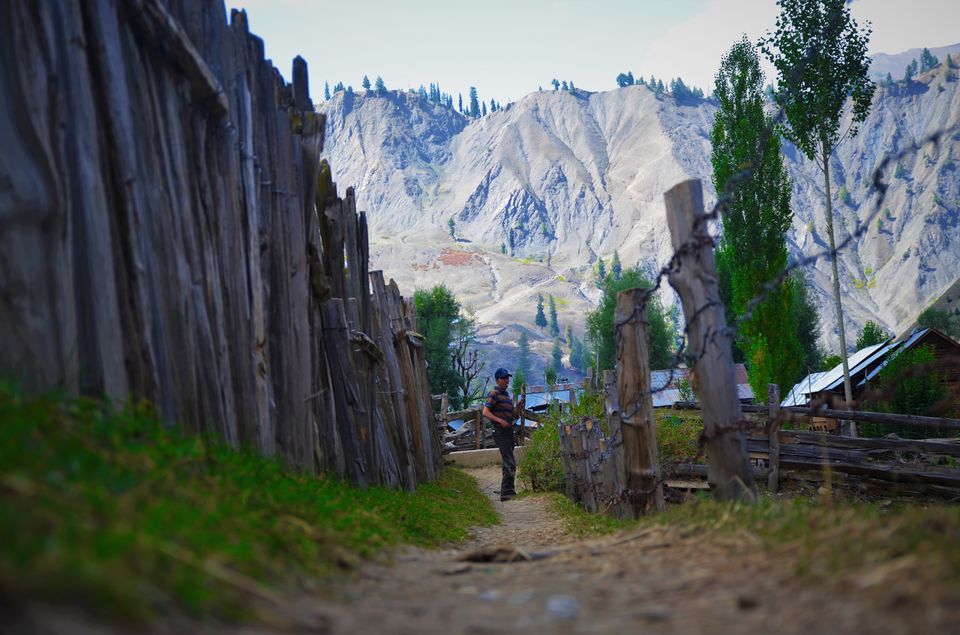 WHAT'S NEXT?
Much to my sadness, the authenticity of the Dard-Shin culture and traditions of Gurez has, to most extent, succumbed to modernization, if not in entirety. There are cakes cut during weddings now, instead of Balushaahi and firni being served. Tulail, on the other hand has still managed to keep almost 80% of the traditions alive.
Everyone here, seem to be elated with the mention of tourists. April to August is the best time to experience the real beauty of Gurez, they say. All they want is more people visit their homeland and Google should include Tulail and Chakwali on its maps. They view tourism in a good way and believe it would bring riches to their land.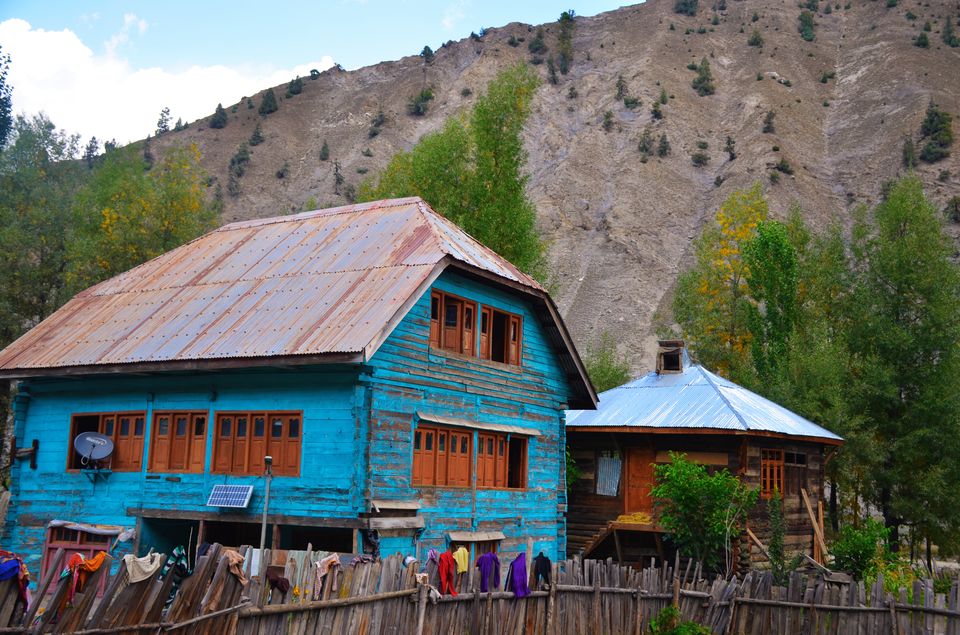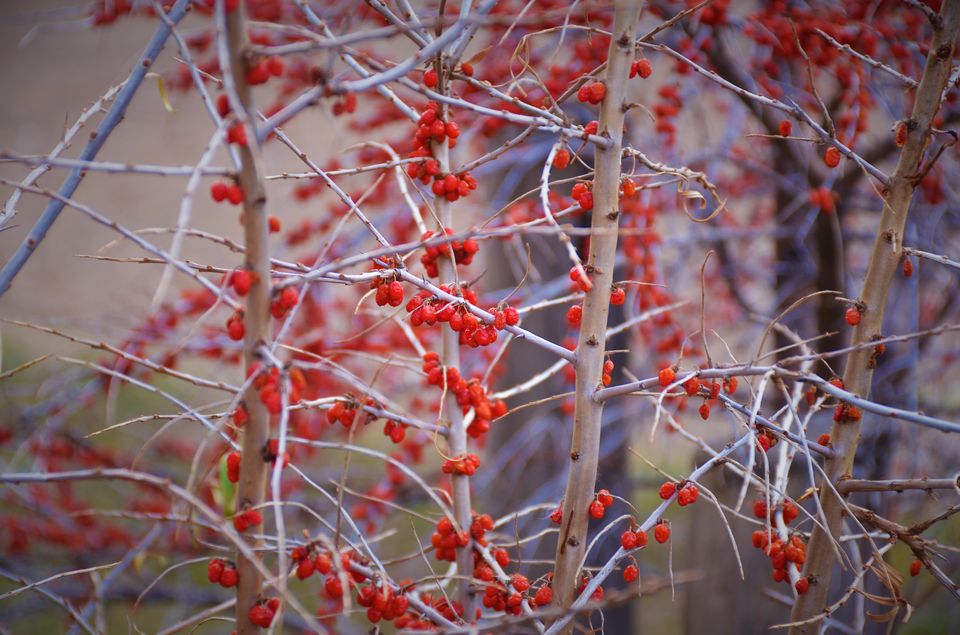 How much of that's going to prove true, only time will tell. Till then, Shukran Gurez! You have been an incredible host.
Have you been to Gurez yet?
P.S - This trip was earlier published on www.dipanwita.com