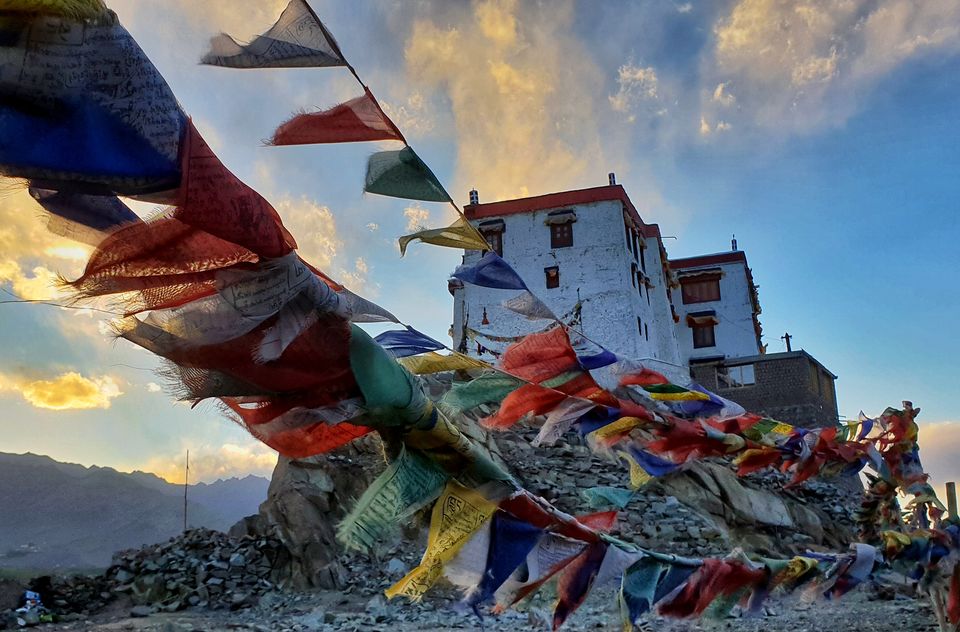 The clouds, dressed in the golden rays of the sun.
The wind and fluttering prayer flags, creating an enchanting melody.
And peeking at the beautiful Stakna Monastery, from between the prayer flags.
One of my most cherished memories from my recent visit to Ladakh for Naropa Festival at Hemis.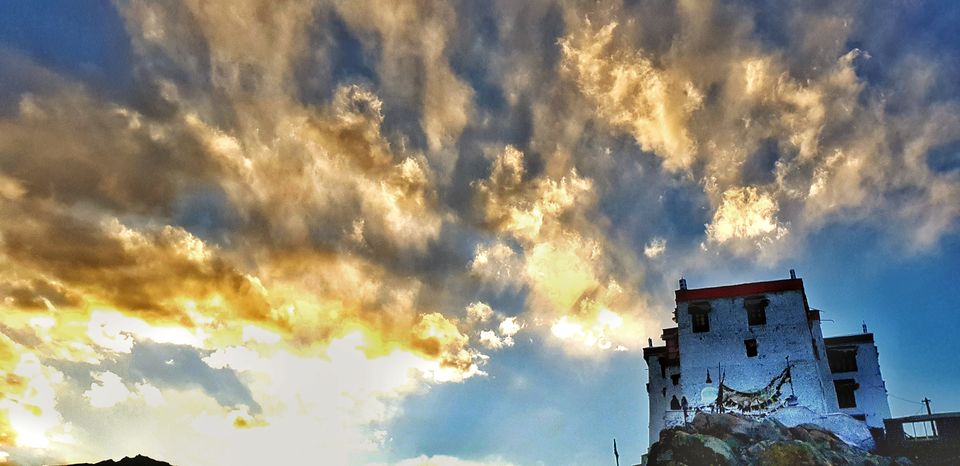 We were on our way back to Leh from Hemis after the festival. The sun was about to set. What better time to witness the beauty of Stakna Monastery.
We requested the driver to take a little detour to this monastery. After paying my heeds, I started going to all corners, restlessly, to see this place in a new light. I climbed up the houses, ran down the streets, checked all possible corners, till I reached this secret little place. Looking at the monastery from here was an experience.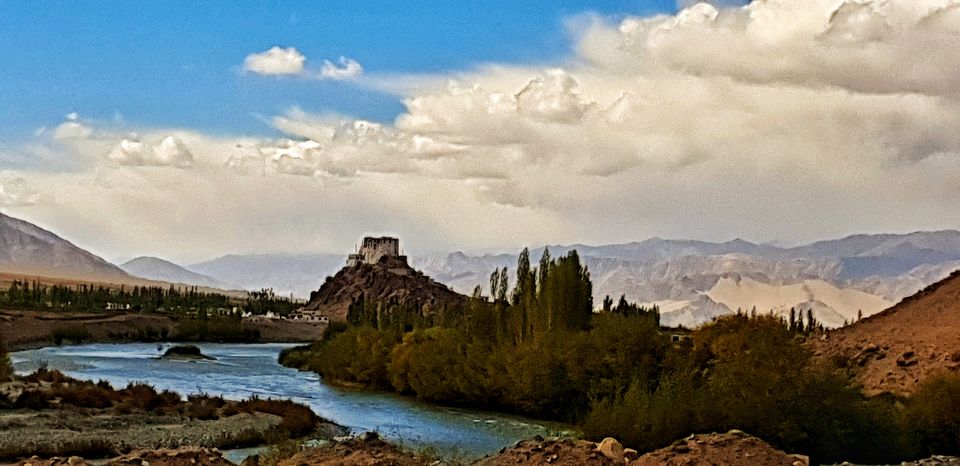 For those who don't know, this beautiful monastery is located beautifully on a hillock and is also known as "Tiger's Nose Monastery" because the rock on which the monastery is located resembles a tiger leaping up to the sky.
As per the legend, Stakna Monastery was built by the Bhutanese saint and scholar, Chosje Jamyang Palkar, in the 16th century. Occupying the central position of the monastery is the marvelous marble statue of Avalokitesvara, believed to have been brought over from Assam.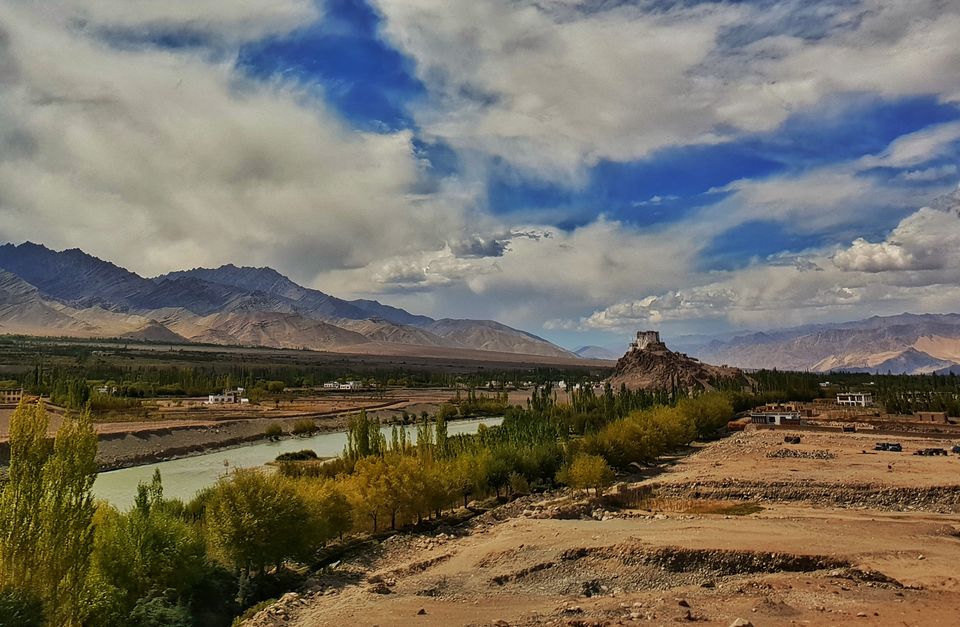 Connect with me to know more and see my journeys. I am most active on Instagram :)