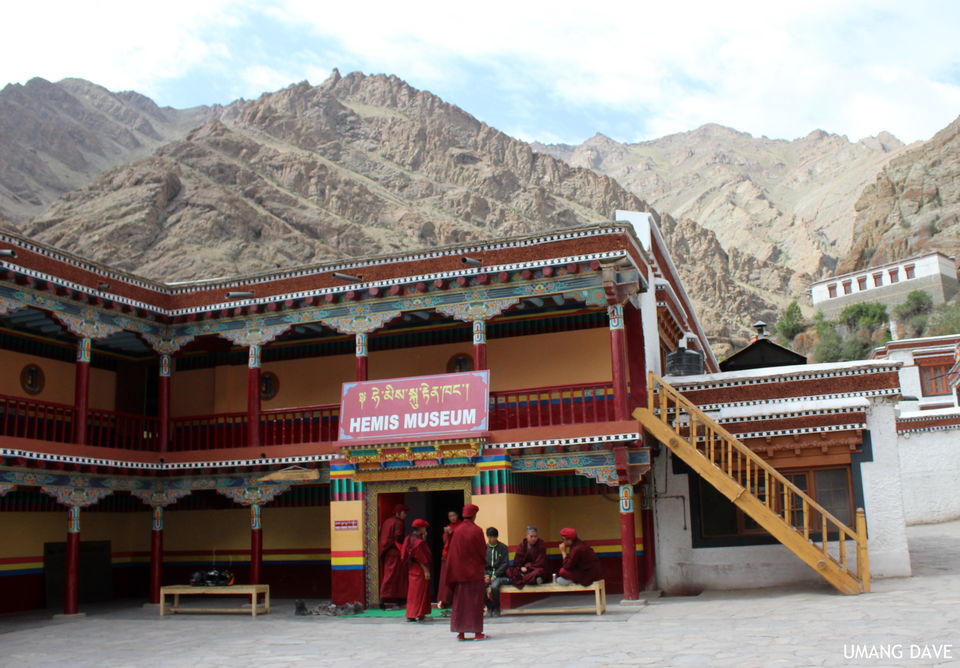 Popularly known as Moon land for its outlandish landscape of vast barren mountains, Ladakh also has serene lakes with tranquil water and bluest skies that turn into a star filled roof at night. It's unique landscapes, culture, people and monasteries make it one of the most popular tourist attraction of India. For adventure lovers it's a highest adventure playground. All this makes your Ladakh journey more than a leisure trip.
During my one month stay in Ladakh, I got a great chance to observe the culture and lifestyle of the people of Ladakh. I did two high altitude trek there. I went for a climbing expedition to Mt. Stok Kangri. What attracted me more is the monasteries and the Buddhist culture which is unique and mesmerizing! This post will take you a visual journey to Monasteries of Ladakh.
Monastic Ladakh:
Ladakh is unbeatable on the heritage front with its 34 ancient Buddhist monasteries where each monastery is distinct from each other inits unique way. These monasteries are centuries old and have great historical and archeological value and house priceless statues, exquisite wall paintings and rare Thankas and other religious symbols bring peace to the solace seeker.
Buddhist monasteries (or Gompas). treasure troves of images and artifacts, of which about dozen are situated on or near the river Indus.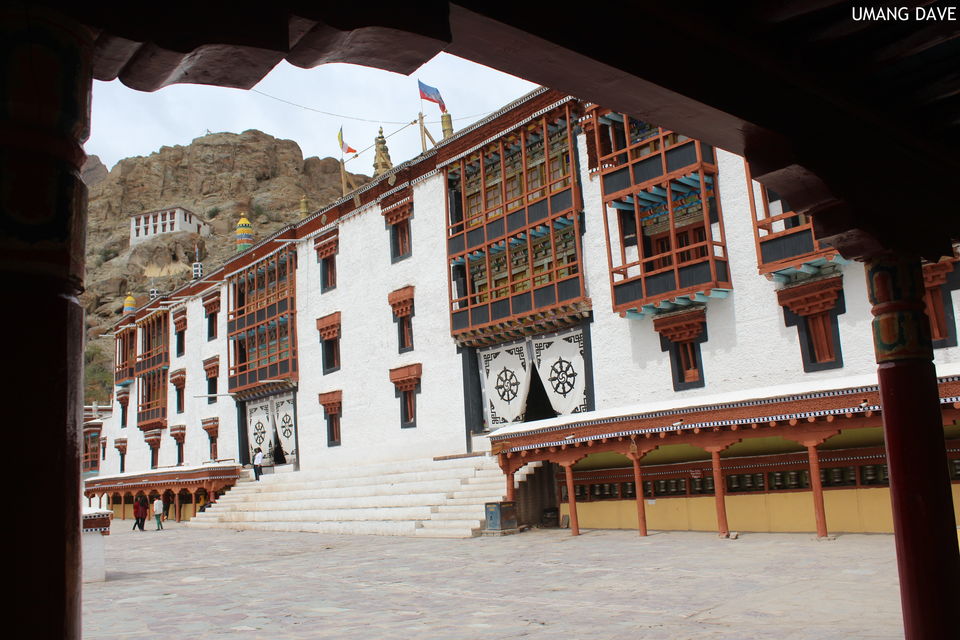 Upstream of Leh are the monasteries of Thiksey (17 km), Stakna (25 km), Hemis (40 km), Chemrey (47 km), Takthok (50 km) and Matho (26 km).
Hemis, the largest monastery of Ladakh, was established by King Singe Namgyal in the 17th century. Takthok incorporates a cave which is associated with the journey of Padmasambhava to Tibet.
Matho monastery is famous for the two oracles which make public appearanve during the annual festival.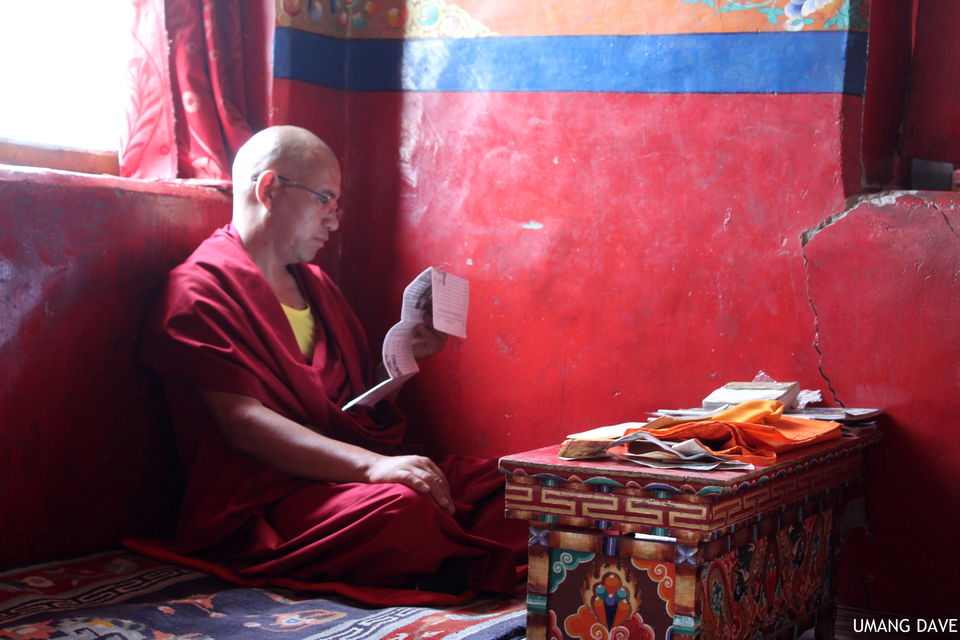 Down river fromk Leh are the monasteries of Spituk (7 km), Phyang (17 km), Likir (53 km), Alchi (69 km), Rizzong (73 km) and Lamayuru (125 km).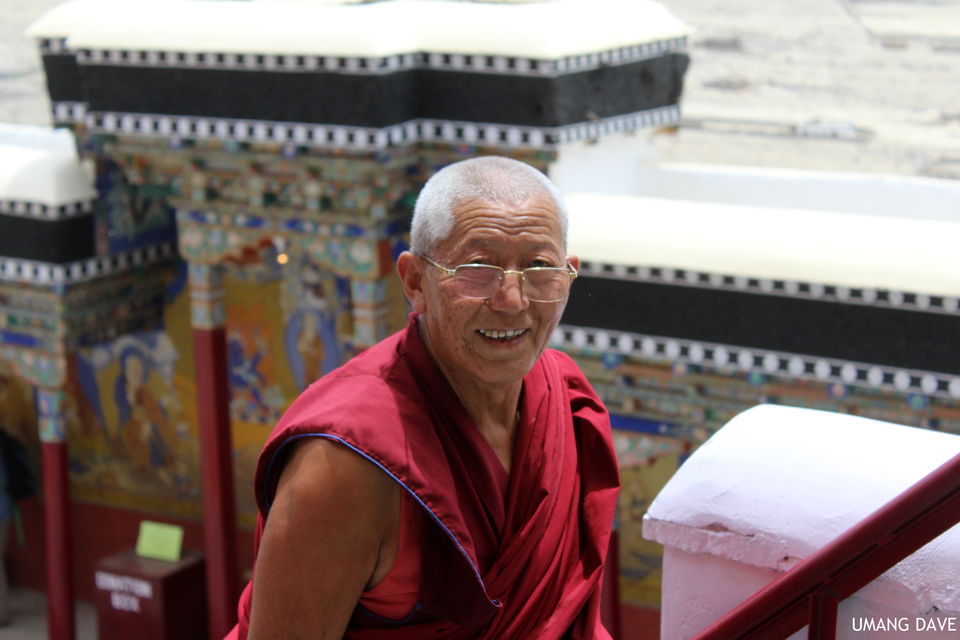 Lamayuru is oldest monastic foundation that was originally believed to be holy site of the pre-Buddhisat Bone religion. Culturally, however, Alchi is Ladakh's most valuable heritage. Known as Chhos-kor (religious conclave), its five temples have exquisite murals dating 11th and 12th centuries.
All this monasteries are great places to meditate. I used to sit there for long continuously chanting the magical mantra ' Om Mani Padme Hum'. Trust me, it was the most refreshing and peaceful experience I ever had in my life.
For tourists it might e just a sightseeing attractions, but a true traveller can completely relate to the heritage and cultural importance of these monasteries of Ladakh.
How to reach: All the monasteries are connected by road with Leh.
Attraction: Monasteries, Museums.
Entry fees: Different charges at all monasteries.
Best time to visit: July to September