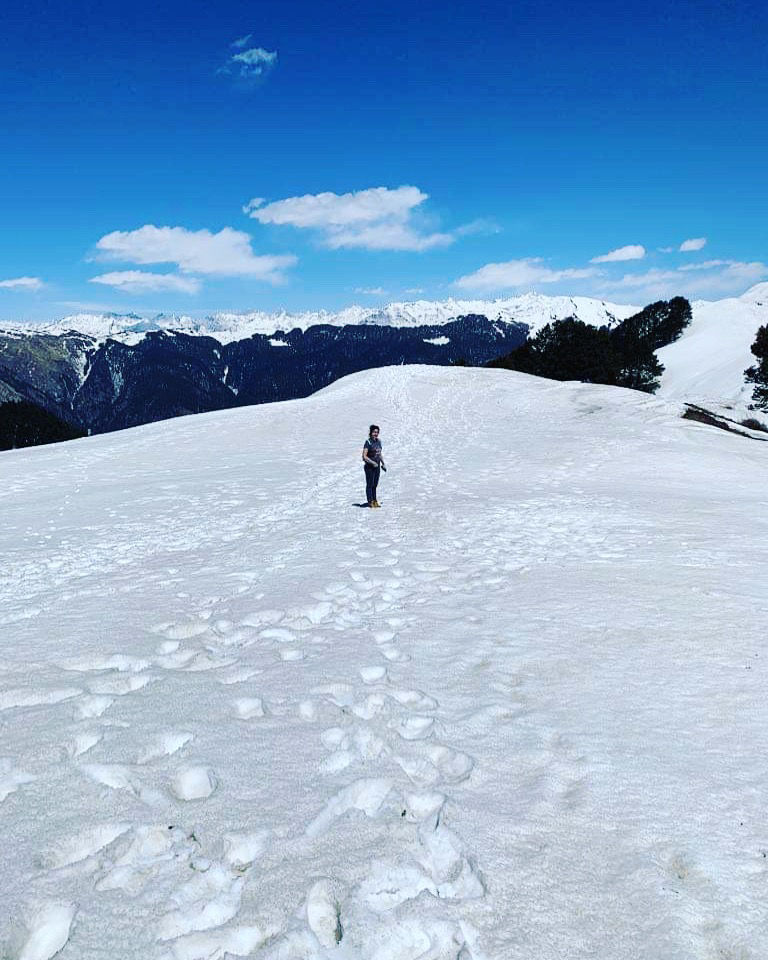 For the last 2 years i have been wanting to go to this beautiful place in Himachal. A few of my friends have been there and i just did not get a chance. So last year (2018, November) i planned to go to Jibhi but the plan was cancelled for some reason. I had made this itinerary by looking up blogs and stories and trips.
Here is the photo of the itinerary i made(off course there were changes made because that was planned for like 4 days, but most of it was accomplished):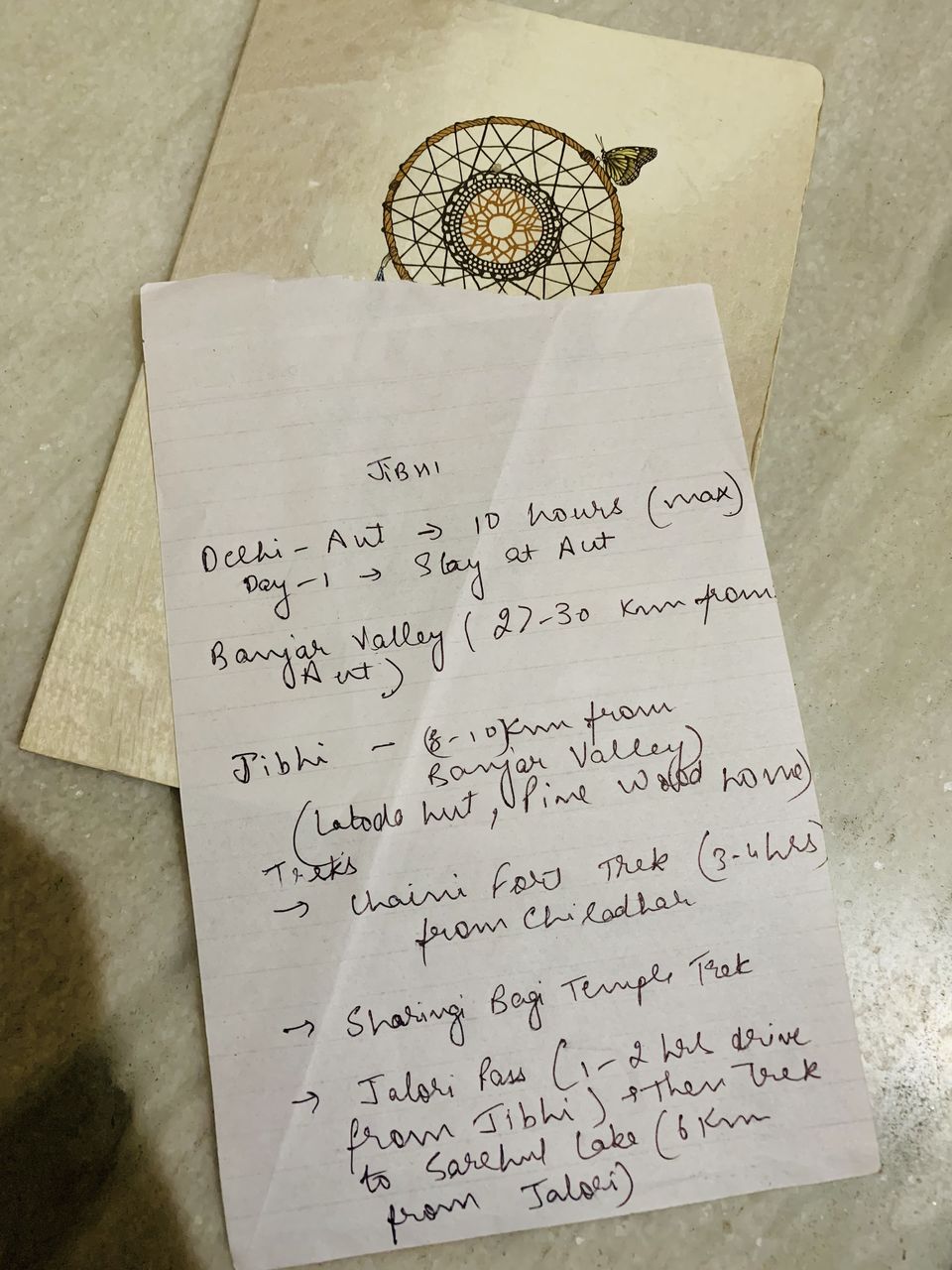 We started from Delhi on Friday (29th March, 2019) at around 11:30 pm and reached Aut around 11-11:30 am on 31st. We did not hurry, we were just enjoying the journey with amazing views:
After taking the right exit from Aut(just before the tunnel) and driving for 30 more minutes, we reached this vast expanse of hills, and it is not a normal valley with hills on both sides and a river in the middle. Instead it is the huge area with hills on either side but beautiful and a stream flowing in between and you can see beautiful green colors and beautiful flowers. Welcome to the Tirthan Valley.
After driving for another 2 hours we reached Jibhi, where our host was waiting for us. We stayed at this beautiful home-stay called "Latoda Eco Lodge". It is beautiful and i personally recommend it, because of its location, the sweet host family and the home cooked food( the family is so sweet, they ask you for your food preference for every meal).
The host family is so sweet. They offered us green tea as a welcome drink which was made by leaves found only in Jibhi and they process it themselves.
It was almost evening and we decided to take a walk and visit the Jibhi Waterfall after some rest.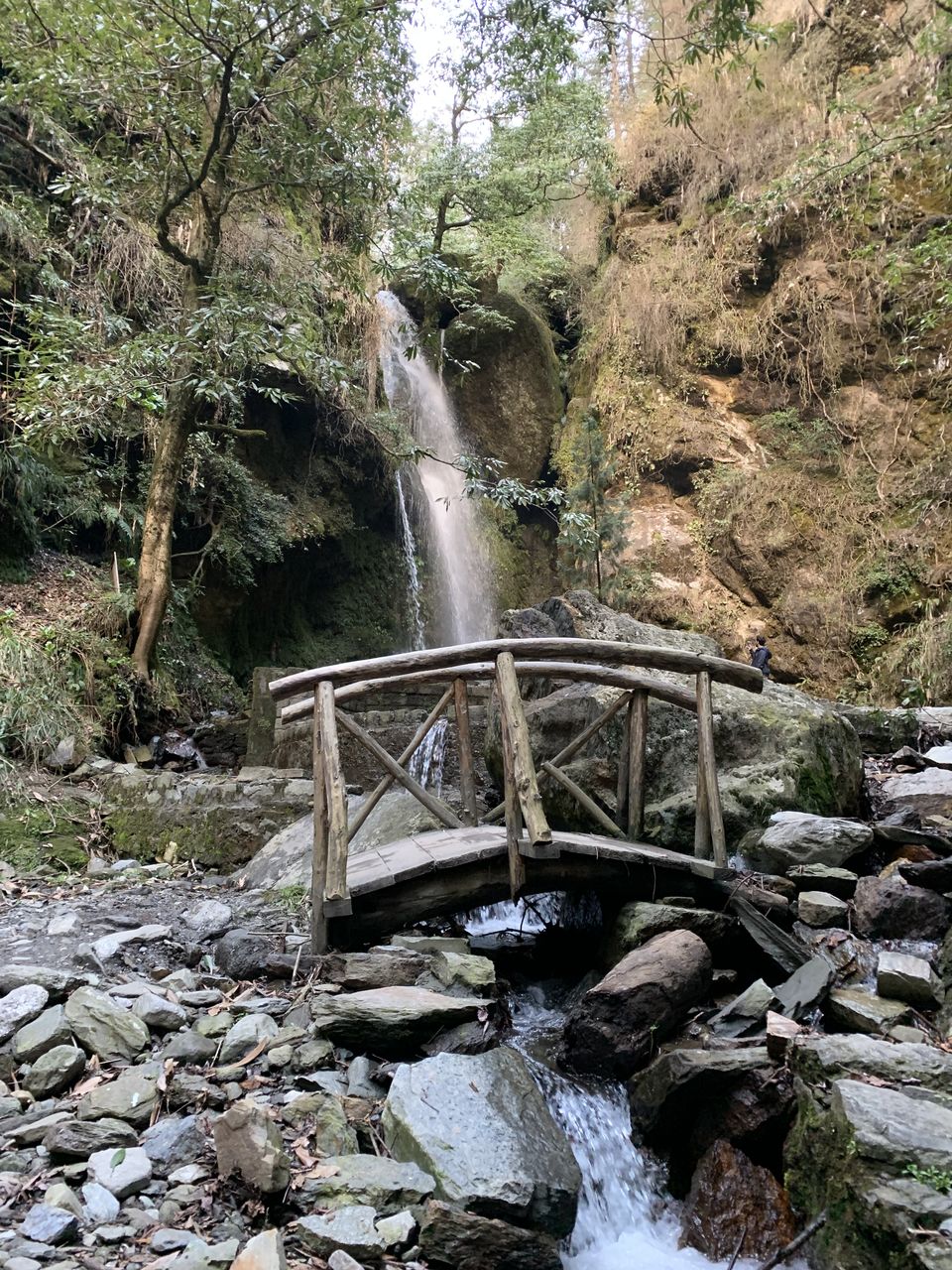 You can sit here for hours and just watch the water pouring and if you sit too close to the pouring water you can feel the cold water drops on you. It is just so picturesque and a mesmerizing place.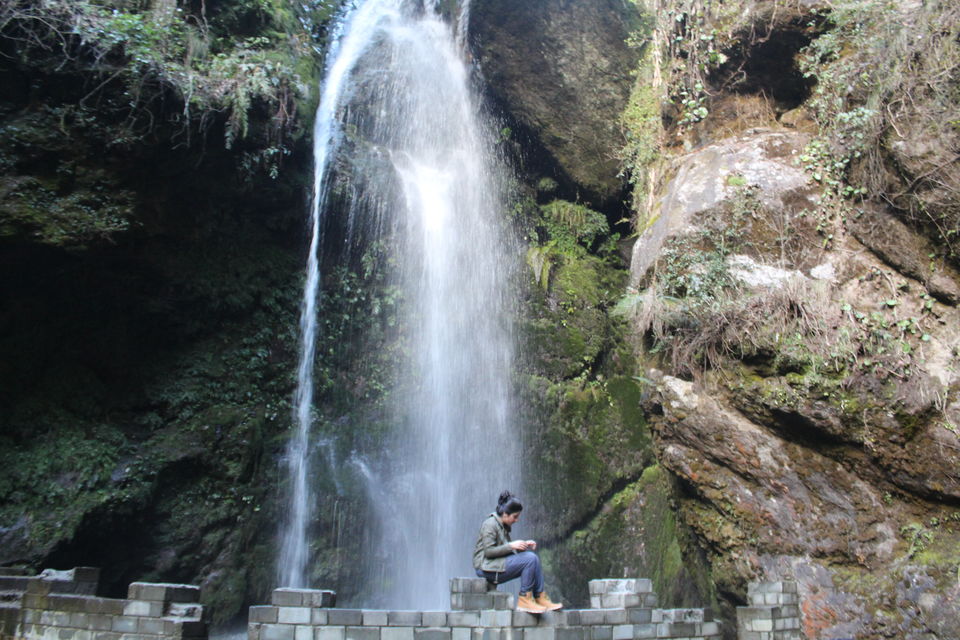 A further small walk towards the road up head and you can see the entire Jibhi valley. Here is a glance of the amazing view:
Then we decided to walk more and visit a few more places including The Nag Devta Temple, The Oldest School (GSSS Jibhi) and the Jibhi Market. A few snaps of the GSSS School: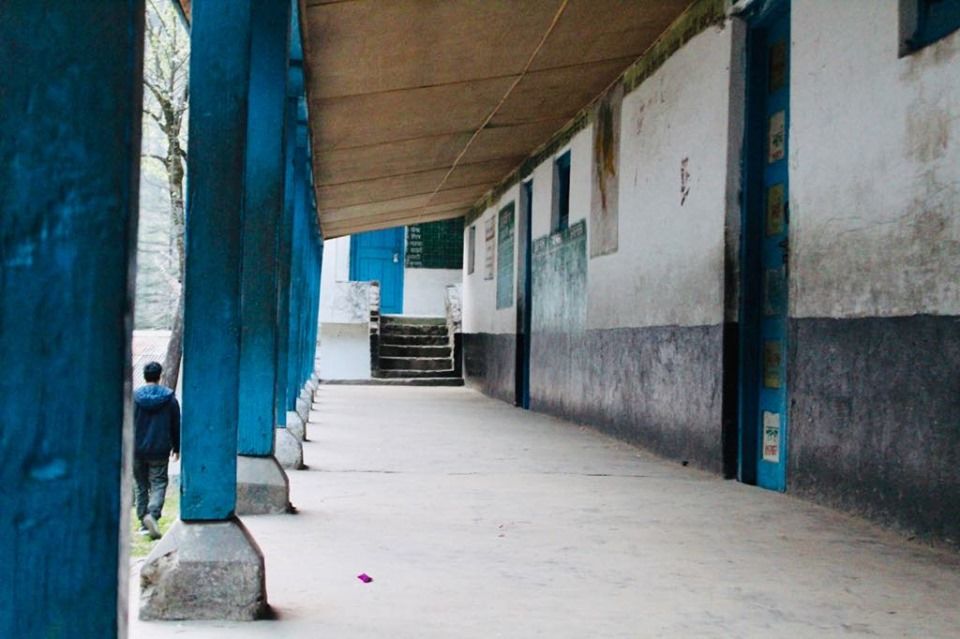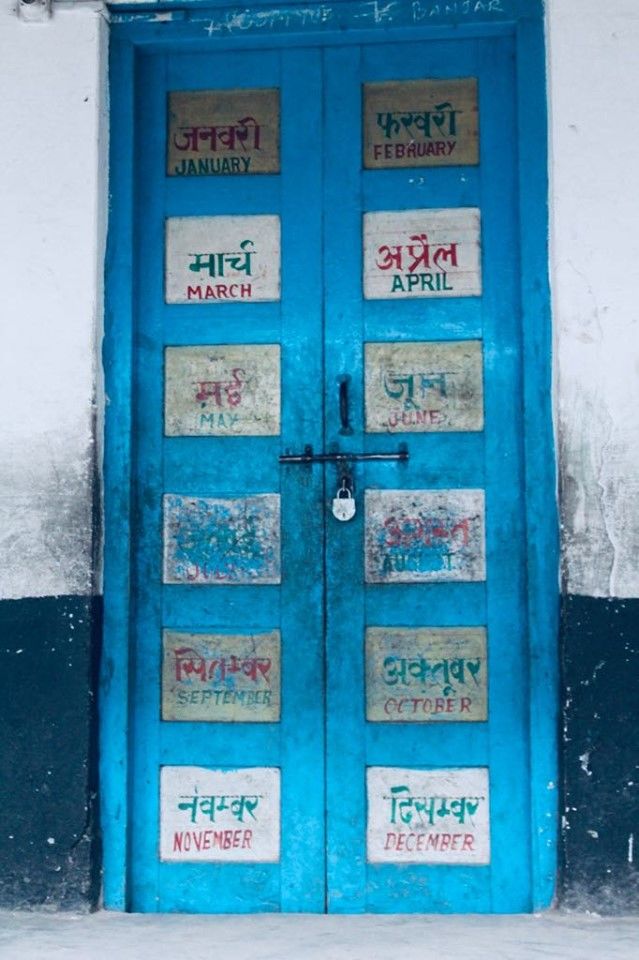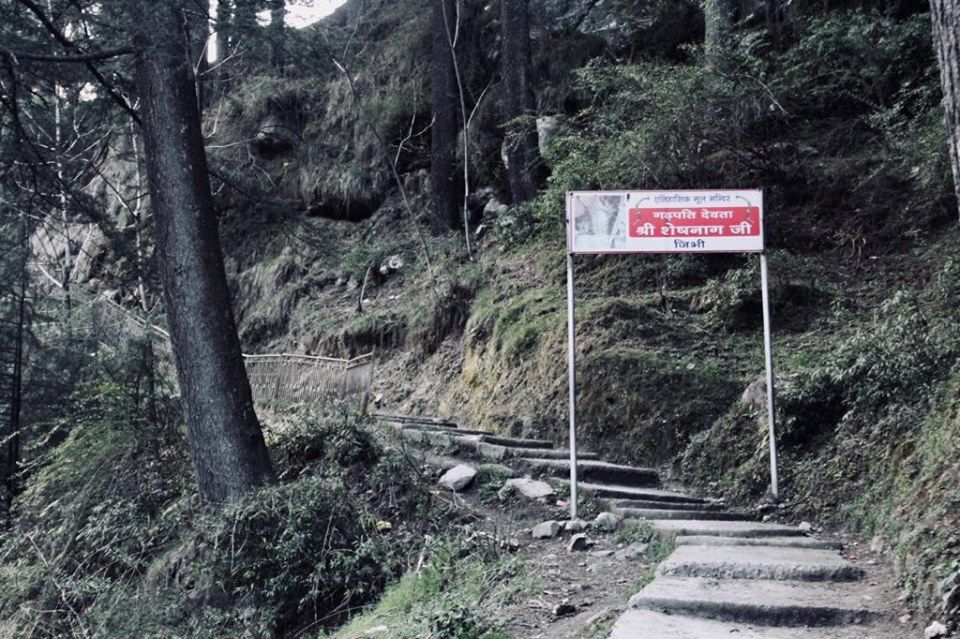 Then after a ride to our stay we talked and had the amazing home cooked dinner and it was worth it and the wait for the next day had started.
The next morning was bright and sunny and we were all set to trek after the yummy breakfast. We were heading towards Jalori Pass which is around 8 kms from Jibhi.
Spoiler- the journey and the views while going to Jalori are just wow.
Some spoilers: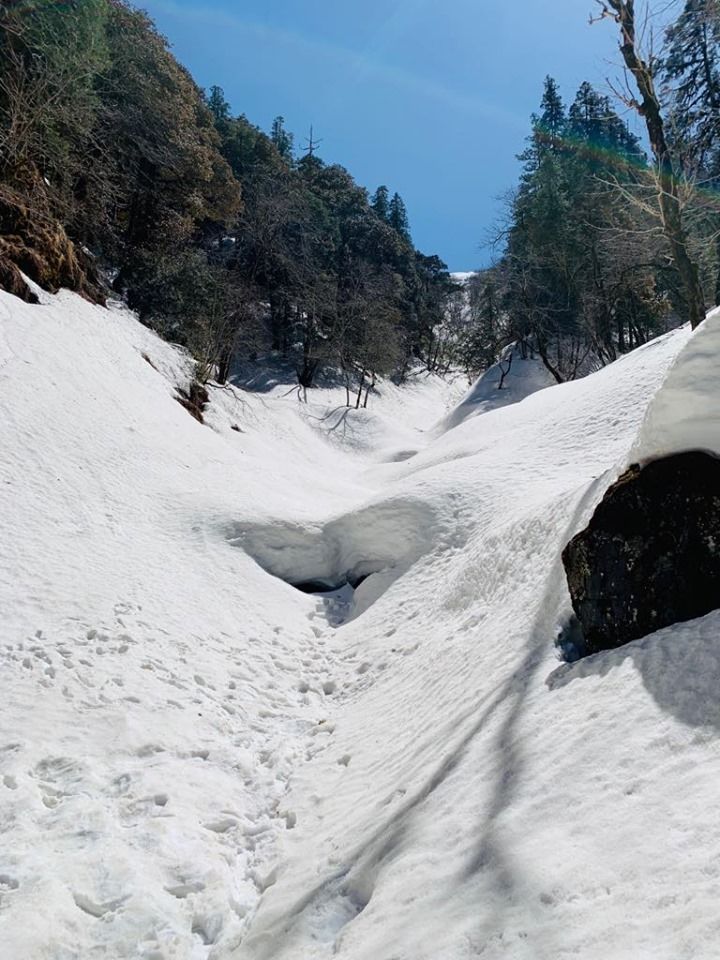 It was more than 3 feet of snow there. Fresh and untouched !
Reached Jalori Pass and walked up towards a small temple there:
After walking for some more distance, we reached a beautiful spot. Everything looked so amazing from up here.
Here, take a look for yourself:
We couldn't go beyond this point because of the snow and it was restricted. I will surely be going again when there is no snow and reach the beautiful lake there.
Oh and yes, we did all of this as well:
Another video from up there:
This is what i had to share. My experience with all these photographs and videos. The snow clan peaks and greenery all around. This is the best video to end the blog.
More information:
Stay: Latoda eco lodge
Cost: 3-4k per person (entire trip)
Instagram- @walking_lifestyle_